Valco VMK20 Bluetooth Headphones – Lived Up To Expectations
Valco is a new company, who made a very interesting headphone named VMK20, and priced at 180 USD. The main competitors for the VMK20 headphone will be HIFIMAN Deva (300 USD), Master & Dynamic MH40 Wireless (250 USD), and Sennheiser Momentum 3 (400 USD).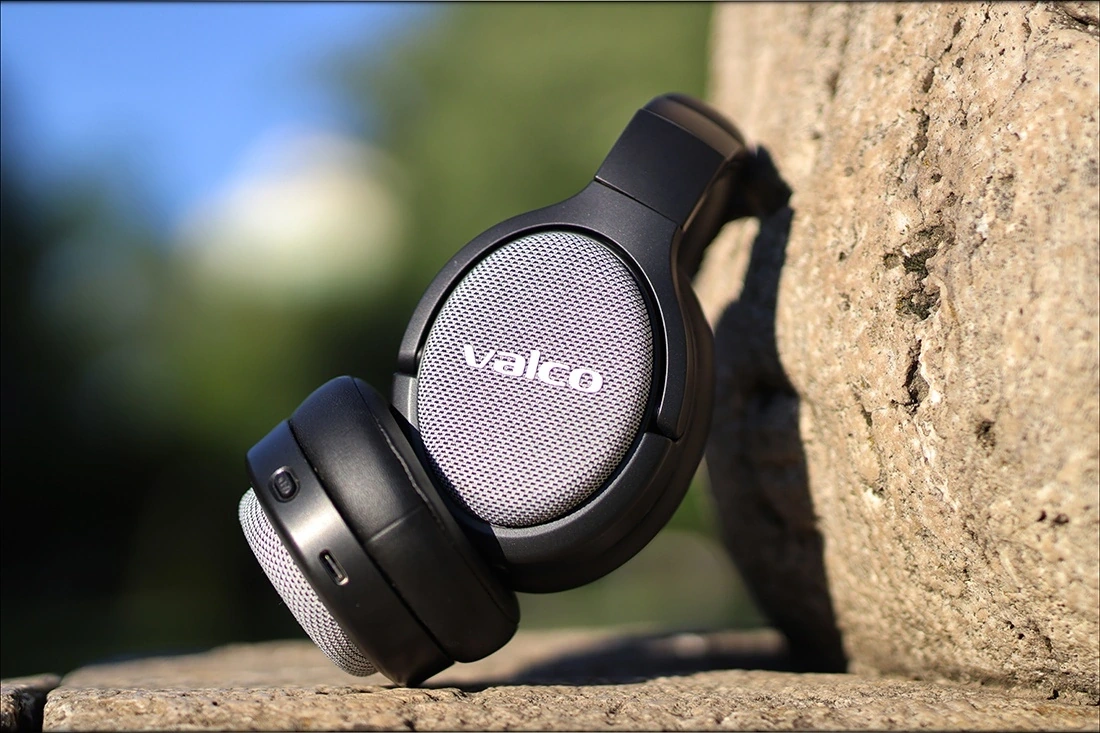 Introduction
There is very little information available about Valco online, but they use a really colorful marketing, speak english very well, and are respectuos, respectable, and mean business. They haven't been out of business during the lockdown of 2020, while people used bluetooth headphones the least, so I trust they will be around for longer to provide us with service and support. 
It should be noted that I have absolutely no affiliation with Valco, I am not receiving any incentive for this review or to sweeten things out. I'd like to thank Valco for providing the sample for this review. Every opinion expressed is mine and I stand by it. The purpose of this review is to help those interested in Valco VMK20 find their next music companion. 
Product Link
Official website: https://valco.io/
Once they will be available on Amazon, you will be able to use the links below, until then please use the official website.
You can grab one from www.amazon.com here: https://amzn.to/3t0qi8j
If you're in the UK, you can grab one from www.amazon.co.uk here: https://amzn.to/3yzwdCy
And if you're from Europe, you can grab one from www.amazon.de here: https://amzn.to/3zrjMtM
Packaging
First things first, let's get the packaging out of the way:
The package here is the carrying case, which is a bit unusual and makes up for a very uninteresting unboxing experience, but they do come with an airplane adapter, analogic cable, and a digital USB cable. For the price paid, having a carrying case is a huge bonus. 
Build Quality/Aesthetics/Fit/Comfort
All in all, VMK20 is made of plastic, but made very well, rigid, and the textured textile material on the earcups gives a feeling of quality. They have a Bluetooth receiver, DAC, AMP and an analogic stage inside, so a ton of thinking went into creating the VMK20. 
The comfort is actually good, with the earcups being almost on-ear for me, but my ears kind of made it inside the cups. The adjusting mechanism is firm and there are metallic insertions in the headphones to offer better rigidity. The headphones can take either a 3.5mm input or a Bluetooth input. The USB input does not work for listening, and they cannot act as a USB DAC. 
VMK20 has ANC, which is pretty fair in quality, with most of the frequencies cancelled being between 40Hz and 7kHz. Anything higher and lower will be audible. I did this test using the headphones on my ears and having my system playing music. Can't hear much, so the ANC function is pretty much perfect. 
While I can't really guarantee the total battery life of the VMK20, I never managed to run out of battery, and I've been using them quite a bit, and charged them less than 3 times since they arrived, so I do trust that the times you're likely to get from them are close to the 40 hours of promised battery life.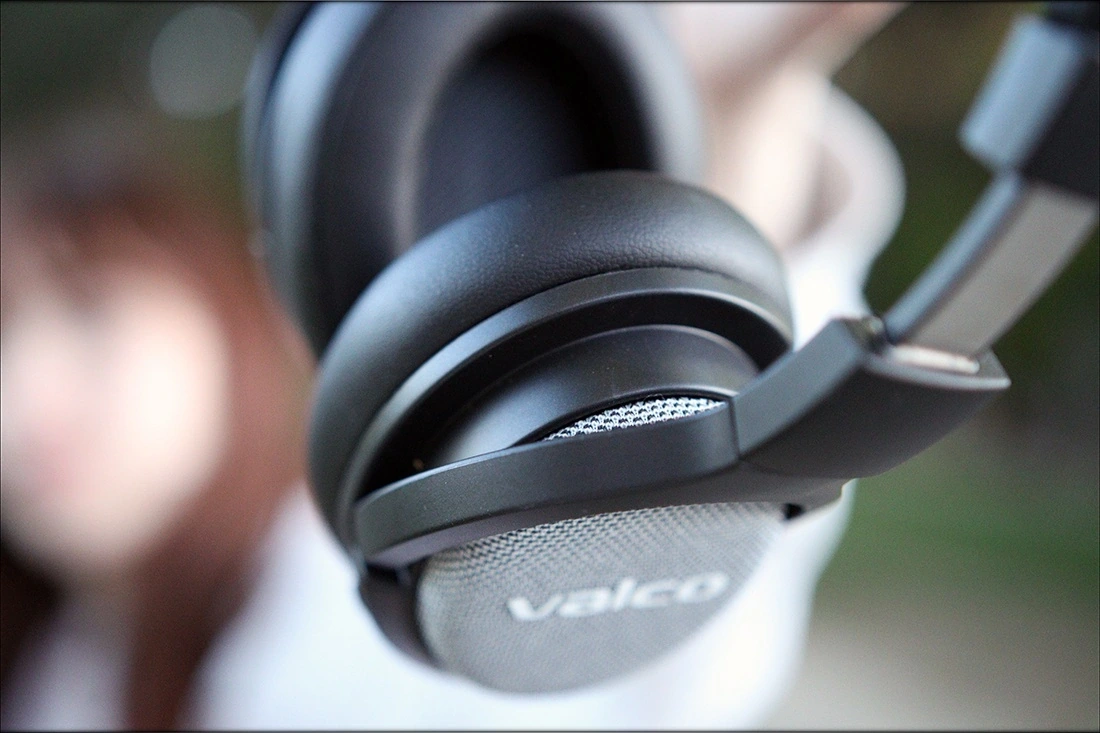 Using ANC while listening to music does change the sound a bit, but it is less so than it used to be with FiiO EH3 NC, and other older headphones, so the tech is indeed evolving and heading in the right direction. With all bluetooth headphones, purchasing a newer model will usually yield major improvements, just like it does with cars and smartphones. 
The cable is a bit microphonic, and they have a hotspot right at the top of the listener's head. 
Sound Quality
Directly to your heart, directly to your mind, is the way the lows and impact of VMK20 hits. They are a heavy pair of headphones, with a deep sound, tons of bass, sub-bass, and excellent overall resolution. The biggest issue with VMK20 is that they can sound a bit boomy at first, but after that effect wears down, and once you get accustomed to their sound, they become really satisfying and deep, clean and detailed for the price. I am generally describing the sound wired now, and the Bluetooth sound becomes a bit more V-Shaped and a bit more compressed dynamically, effect of Bluetooth compression, which is expected and normal for any bluetooth headphone.  
Bass is bass, and it is deep, rounded, natural in character, fun and a bit boomy. There is a bit of extra bass around 100 Hz, which can give VMK20 a darker sound, but if you're coming from Skullcandy or most Bose headphones, VMK20 will sound natural and fun, without too much of anything. In fact, if we look at the value relative to other commercial headphones, VMK20 not only looks better, but offers a more clean, more clear, less distorted bass and overall sound than any direct competitor bass-heavy headphone out there. Of course, there will always be options, but I personally feel like you'd be getting ripped off if walking out of the store with a skullcandy without trying the VMK20 before. 
The midrange is clean, a bit extra thick, and detailed for the price. Textures are smooth, and the character is natural, not dry nor too wet. The midrange has less emphasis on the upper midrange than on the lower midrange, and VMK20 is made to sound low and deep, but there is some peak towards the upper midrange that gives pianos and guitars enough bite and presence for the sound to not be veiled or boring. Voices are generally natural, but you can always hear that everything plays slightly behind the bass, which is clearly the most forward element of sound with VMK20.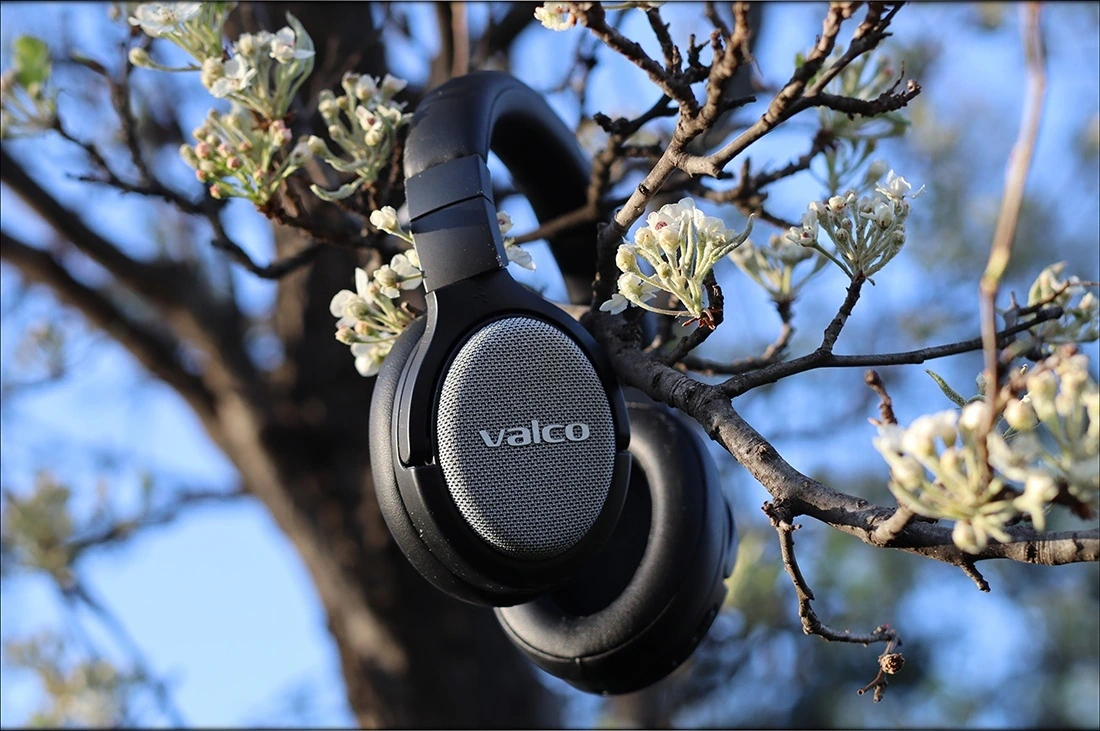 We're looking at a really clean treble, with a wet character, but with little presence above 14 kHz. This means that VMK20 is generally fatigue-free, as it has both smoother textures, and smoother treble, but there is enough sparkle until 12 kHz to not erase cymbals, rather giving them the presence and bite. This means that the sound of VMK20 is generally peppy and impactful all across the range. I love the overall resolution too, and keep forgetting I'm reviewing something less than 200 USD, as I could've been easily fooled that they cost around 300 USD for the sound alone. The build and comfort though, are okay for the price. It is necessary to emphasize that VMK20 is really dynamic and wide for the money, and doesn't sound too congested or like everything happens right in your head. This being said, they do not extend as much as some of the more expensive headphones, but they do extend more than any alternative I heard around 200 USD, and heavily outdo the Skullcandy and Beats they fight against in the price range. 
Comparisons 
For the comparisons part of today's review, I went with HIFIMAN Deva, Master & Dynamic MH40 Wireless, and Momentum 3 from Senny. Those are all really capable headphones that have been released a while ago, and it is worth mentioning that the ANC does the best overall job on the VMK20, as it tends to eliminate the most outside noise, while keeping the music quality the best. You can use anything to drive the VMK20 if you use bluetooth, and you won't notice a major difference between using FiiO M11 PRO, iBasso DX300 or a smartphone like Huawei P20.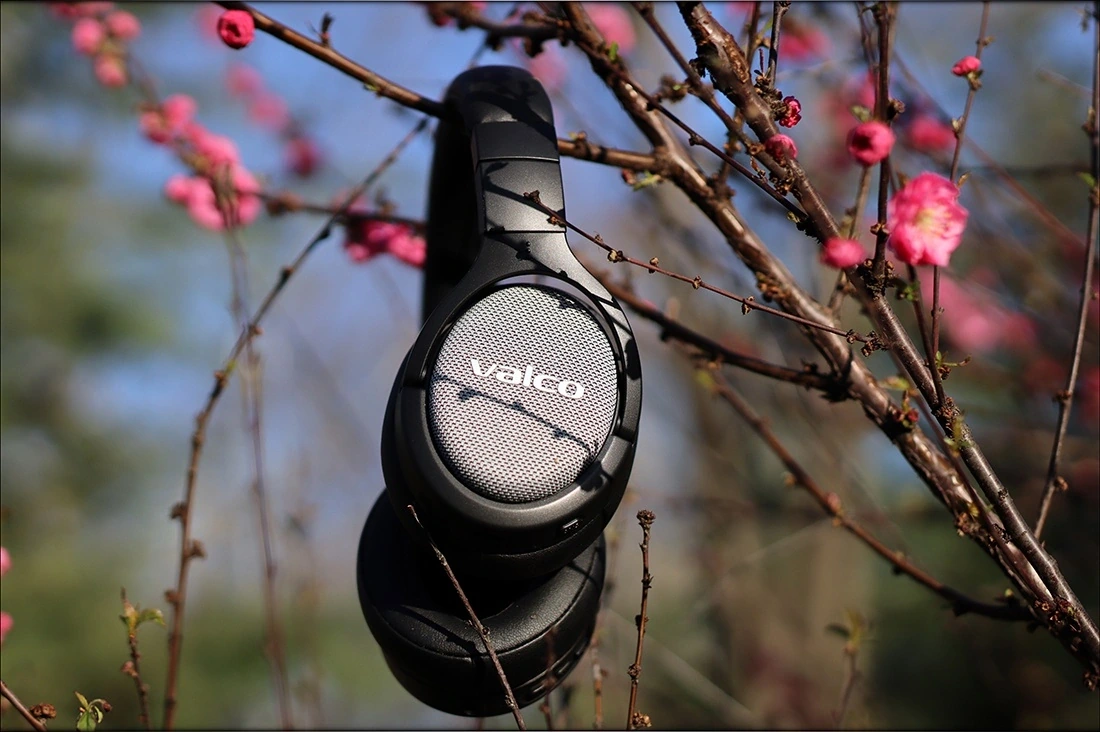 Valco VMK20 vs HIFIMAN Deva (170 USD vs 300 USD) – Deva has a wider soundstage, but has no ANC, and no passive noise isolation. VMK20 is actually a good portable headphone, while Deva is more of a concept headphone, Like Ananda Bluetooth is. Deva can deliver a wide soundstage, while VMK20 can deliver more sub-bass punch. They are complementary both in sound, and in design. If you need a nice affordable closed-back BT headphone with ANC, then VMK20 is it, while if you want an open back headphone but on Bluetooth, Deva should be your choice here. 
Valco VMK20 vs Master & Dynamic MH40 Wireless (170 USD vs 250 USD) – If Deva was too similar to VMK20, then MH40 Wireless is quite different, as it has a much brighter, more natural tonality. You get used to MH40 Wireless instantly, and maybe think they are a bit limited in detail if you're coming from something uber detailed, but with VMK20 it takes around 5 minutes or one song to fully get accustomed to their sound. VMK20 is quite boomy and has a stronger bass, compared to the treble and the midrange, where MH40 Wireless is generally more natural in sonics. I do think that if you need a more affordable headphone with ANC, then VMK20 is a good alternative, especially if you like a more traditional commercial sound, but with lots of detail for the price. 
Valco VMK20 vs Sennheiser Momentum 3 Wireless (170 USD vs 400 USD) – The comparison here is not towards the advantage of VMK20 as Momentum 3 are more comfortable, but the sound is actually fairly similar, with a good amount of detail, and a bit more boominess. Momentum 3 is a bit more detailed, with more sub-bass, but the difference is noticeable only when you have them side by side, and after spending 5 minutes with VMK20, they feel like they're similar to Momentum 3. The moment you put Momentum 3 on your head, you will hear more detail and clarity, though, but not twice as much. 
Value and Conclusion
Overall, I think that VMK20 has excellent value, and you get a lot for the price paid. There still are many high quality Bluetooth headphones out there, but this one is actually really nice. I love the overall detail and clarity, the impact, and the warm sound. They can be a bit boomy at first, depending on what you're coming from, but after 5 minutes your mind adjusts to the sound and they get fun and groovy with a good amount of detail. 
The package is also fairly great, with a carrying case included in the package, and you have both a wired and a bluetooth headphone in one, and ANC too, so the price of 170 USD feels fairly good for what you're getting.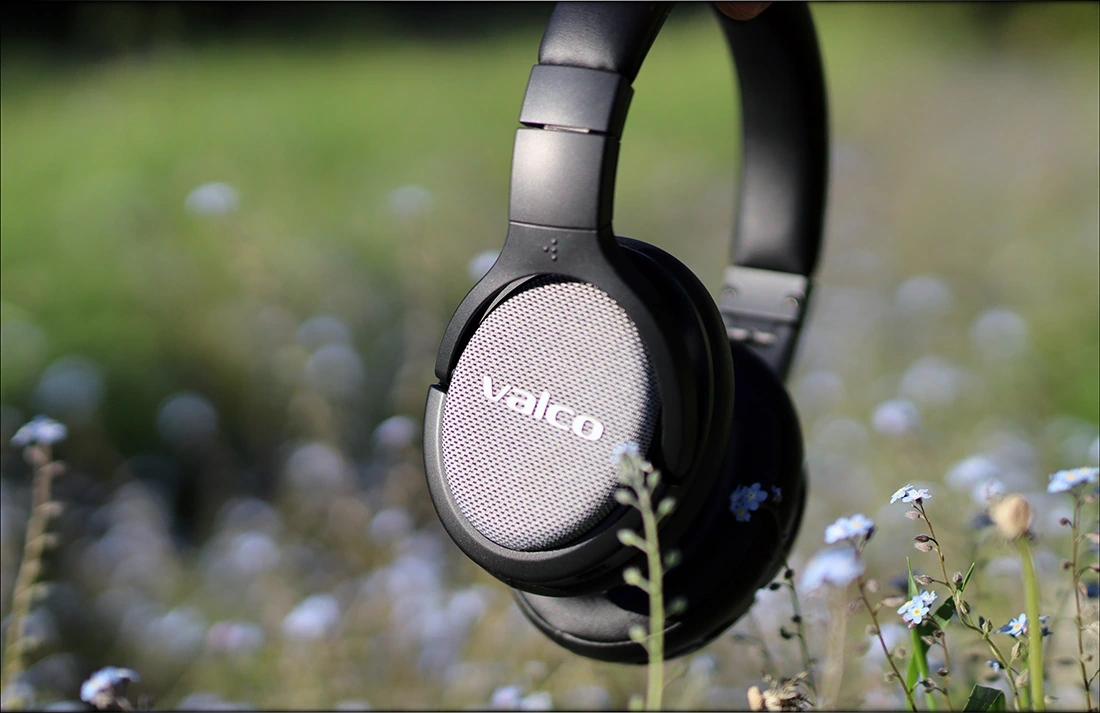 At the end of the day, if you like warm and bassy signatures, if you enjoy a deep sound with good detail for the price paid, VMK20 or Valco 20 are a pair of headphones I can totally recommend. With electronic and pop music they are just right. 
Product Link
Official website: https://valco.io/
Once they will be available on Amazon, you will be able to use the links below, until then please use the official website.
You can grab one from www.amazon.com here: https://amzn.to/3t0qi8j
If you're in the UK, you can grab one from www.amazon.co.uk here: https://amzn.to/3yzwdCy
And if you're from Europe, you can grab one from www.amazon.de here: https://amzn.to/3zrjMtM
---
---
--- Please remember to stay safe, and always have fun while listening to music!---
 - If you have a dime to spare, and donate, to help us with electricity and work expenses, it would make my day much brighter, as it would help me improve things around the website and increase the frequency of my posts - 
---
Full Playlist used for this review
We listened to more songs than those named in this playlist, but those are excellent for identifying a sonic signature.  PRaT, Texturization, Detail, Resolution, Dynamics, Impact, and overall tonality are all revealed by those songs. We recommend trying most of the songs from this playlist, especially if you're searching for new music!
https://www.youtube.com/playlist?list=PL_cjBXGmwSHSdGcwuc_bKbBDGHL4QvYBu
--- Contact Us ---






---
---