Tranya B530 PRO TWS IEMs – Alien Sounds
Tranya B530 PRO is a TWS IEM that I happily got to review on Video already, and it is priced at 60 USD, comes with a pretty cool-looking case, and will be compared with ZMI PurPods (50 USD).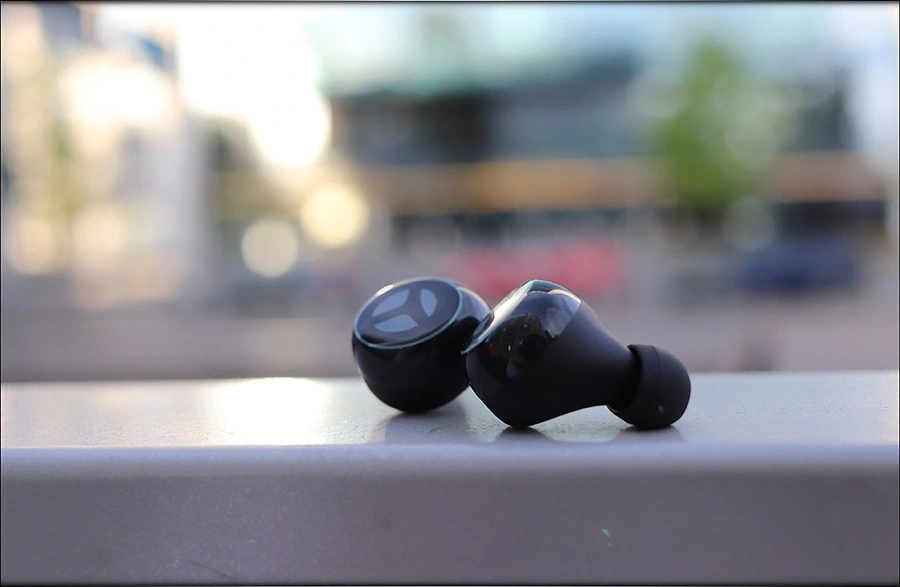 Introduction
Tranya is a company that had the advantage of me making tons of videos about their products, but also the handicap of me forgetting to make the written reviews as well, so to this date I have a delay of more than a year in posting my full written review on the B530 PRO. This is sad, but I can say that the company is ok, they never rushed me, they are friendly and open, plus they kept selling those TWS IEMs and haven't ran out of patience, products, or mess up with any customer, so if you decide to order from them you should be set for fun and a worry-free life. 
It should be noted that I have absolutely no affiliation with Tranya, I am not receiving any incentive for this review or to sweeten things out. I'd like to thank Tranya for providing the sample for this review. Every opinion expressed is mine and I stand by it, the purpose of this review is to help those interested in Tranya find their next music companion. 
Product Link
You can grab one from www.amazon.com here: https://amzn.to/3GRPepd
If you're in the UK, you can grab one from www.amazon.co.uk here: https://amzn.to/3GRxr1g
And if you're from Europe, you can grab one from www.amazon.de here: https://amzn.to/3k8niDQ
Packaging
First things first, let's get the packaging out of the way:
The package of B530 PRO is fairly simple, and it includes the IEMs, a charging cable, and three sets of tips in total, one of which is installed by default on the TWS IEMs. 
Build Quality/Aesthetics/Fit/Comfort
The carrying case of B530 is made of plastic, entirely. The top part is actually made of semi transparent plastic, that is glossy on the outside, and it is much more sensitive and prone to scratches, compared to the bottom which is made of a more matte plastic. The company offers aptX with their IEMs, which is really cool given their price, and they have Bluetooth 5.0 support as well. 
B530 PRO comes with a fair battery life of about 8 Hours promised, and about 5-6 actual hours if using aptX and moderate to loud volumes. It also offers 8 promised extra charges on the case, which is more or less correct. It can take a while to charge the case, between 1 hour and a half and two hours. The IEMs also take around an hour or so to charge. 
There's IPX5 waterproof rating, so you don't have to leave them out while doing some workouts, and they have CVC8.0 for phone call quality, which works ok. The Noise cancellation for phone calls should not be confused with ANC or active noise cancellation that basically cancels noise from the outside with a complex set of noise patterns and algorithms. 
They used a microUSB cable for charging, which feels really antiquated, but the overall comfort of the earbuds is really good, perfect even. There is some driver flex, but it is minor. The touch based control is not great, but it has a lower mistouch rate than most TWS IEMs that use the same touch based control. The aesthetics are kind of cool too, as B530 PRO looks a bit like a pair of alien eyes. 
Youtube Video 
Sound Quality
You can describe the sound of B530 PRO as natural-V-Shaped, a mix of the two, with a good amount fo bass, slightly thick low end, and a nice sparkle in the upper midrange / lower treble. The overall detail level and clarity are great for the price, and the TWS IEMs can get plenty loud for the money. 
Although in this price range, the biggest problem is usually a serious roll off in the bass, B530 PRO doesn't really suffer from this and you have a good amount of lows, with minimal roll off. The bass is slow, thick and deep, resulting in a fairly pumped up sound, adequate for all music styles. 
The midrange is slightly recessed behind the bass and the treble, and it is clean, clear, and has good amounts of detail. The midrange has very little coloration, except for some extra lower midrange thickness inherited from the bass. You can say that the B530 PRO has a nice soundstage, with a good amount of width, and the upper midrange sounds thinner than the lower midrange. 
This tendency is not kept all the way into the treble, and B530PRO has a pretty natural treble, without it sounding too thin. In fact, the treble is fairly peppy, especially in the lower treble, and is enjoyable with most rock, metal, electronic and pop music. B530 PRO works great for commercial music, and is not recommended for classical, Jazz or complex music, but is perfect for most music styles. 
Comparisons 
I feel a bit bad about this, but there's not a lot I know around 50 USD and which I have lying around to compare the B530 PRO with, so for now the ZMI PurPods I reviewed a while ago should do just fine. I could compare them with wired IEMS, but there's just so much more tech that goes inside a TWS IEM that at a price that's this critical I have no idea what a price of a wired IEM should be for the comparison to be somewhat correct. 
Tranya B530 PRO vs ZMI PurPods (50 USD vs 50 USD) – The overall comfort is better on B530 PRO. In fact, they are better in sonics too, and I can say that with zero reticence, because PurPods have a serious roll off in both the bass and the treble, where B530 PRO have a much better extension, better details, a cleaner sound, and with a wider soundstage. 
Value and Conclusion
Tranya B530 PRO have one of the best values out there, and their price / performance ratio is excellent, with a nice build quality, great ergonomics, excellent sonic for the price, and aptX support, plus a good battery life. There's nothing holding them down, and if you're looking for one of the best TWS IEMS you can get for about 50 USD, there's nothing I can really recommend more than B530 PRO. 
At the end of the day, if you're looking for a fairly fun and V-Shaped TWS IEM with aptX, a fair battery life, good ergonomics, and a detailed sound for their price, Tranya B530 PRO should be an excellent deal and provide good few years of fun. 
Product Link
You can grab one from www.amazon.com here: https://amzn.to/3GRPepd
If you're in the UK, you can grab one from www.amazon.co.uk here: https://amzn.to/3GRxr1g
And if you're from Europe, you can grab one from www.amazon.de here: https://amzn.to/3k8niDQ
---
---
--- Please remember to stay safe, and always have fun while listening to music!---
 - If you have a dime to spare, and donate, to help us with electricity and work expenses, it would make my day much brighter, as it would help me improve things around the website and increase the frequency of my posts - 
---
Full Playlist used for this review
We listened to more songs than those named in this playlist, but those are excellent for identifying a sonic signature.  PRaT, Texturization, Detail, Resolution, Dynamics, Impact, and overall tonality are all revealed by those songs. We recommend trying most of the songs from this playlist, especially if you're searching for new music!
https://www.youtube.com/playlist?list=PL_cjBXGmwSHSdGcwuc_bKbBDGHL4QvYBu
--- Contact Us ---






---
---