Arylic A50 Streaming Amplifier – Smol Boy Got Class
Arylic A50 is a 220 USD Class-D Streaming Stereo Amplifier, or some kind of goose-camel-ostrich-cat that can do many jobs, in many inquisitive ways, but ends up being a pretty fun and good sounding unit in the end. Given its price and usage scenario, I can't comment on how it compares with any other stereo amplifiers, except for AO200 (280 USD) from SMSL, which is still priced quite a bit higher than A50. 
Introduction
Arylic is a rather new company with a number of unique and interesting products in their offer, like the A50 we are reviewing today. They have an interesting selection of products, and are patient, as I delayed this review more than a year, and I'm happy to say that throughout all this time, they've been communicative but patient, fun to be around, and have offered good service to other customers, plus their products haven't failed so far.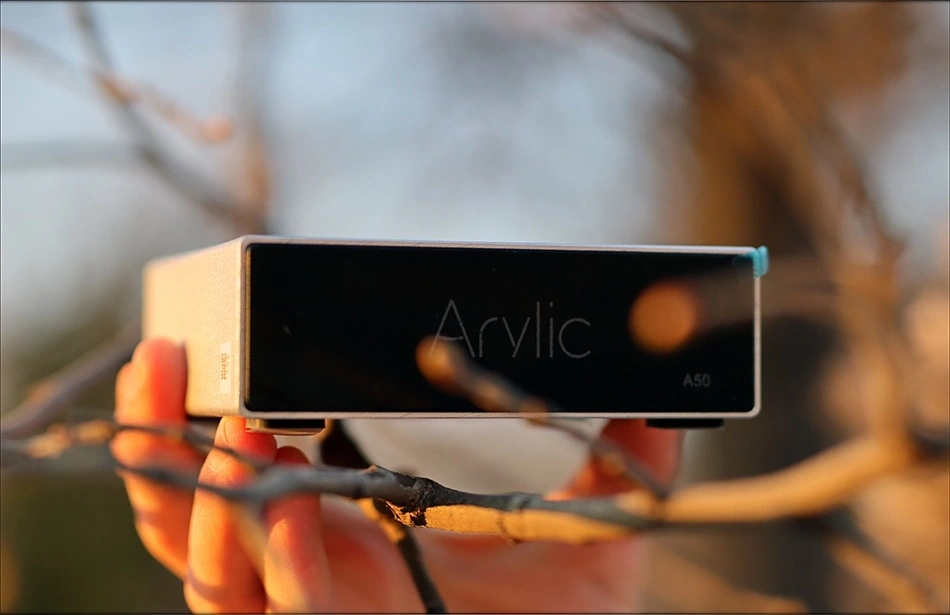 It should be noted that I have absolutely no affiliation with Arylic. I'd like to thank Arylic for providing the sample for this review. This review reflects my personal experience with Arylic. Every opinion expressed is mine and I stand by it. The purpose of this review is to help those interested in Arylic find their next music companion. 
Product Link
Official Link: https://www.arylic.com/products/arylic-a50-wifi-bluetooth-multiroom-full-digital-hifi-amplifier-with-airplay-dlna-multiroom-control
You can grab one from www.amazon.com here: https://amzn.to/3o2HNTB
If you're in the UK, you can grab one from www.amazon.co.uk here: https://amzn.to/3bGqu4T
And if you're from Europe, you can grab one from www.amazon.de here: https://amzn.to/3CMyPQh
Packaging
First things first, let's get the packaging out of the way: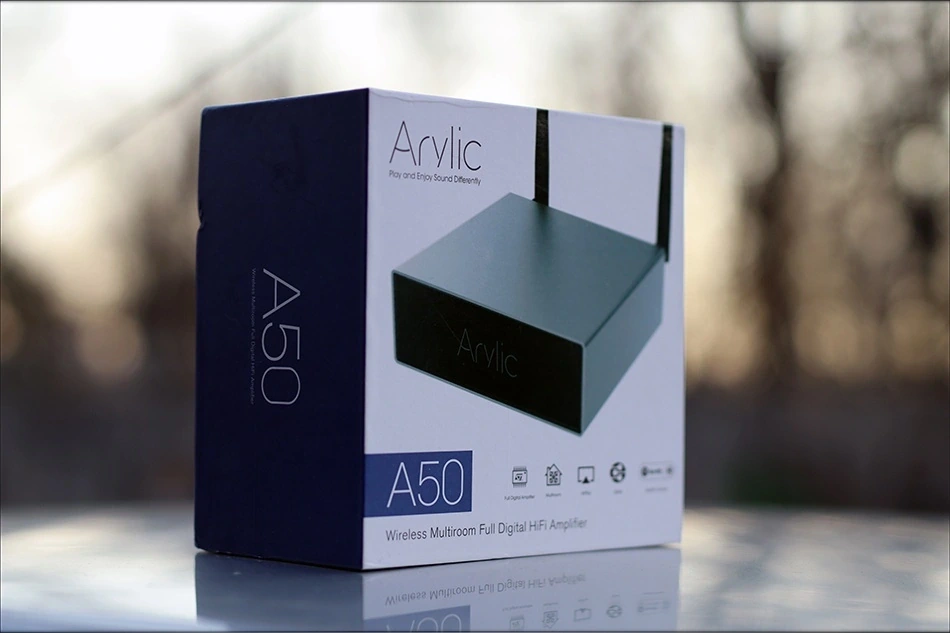 Arylic includes a good number of accessories with their products, and the most important one is that green plastic adapter for speakers that you will be using when connecting A50 to a speaker setup.
They also include two sets of cables, two antennas, a screwdriver, a remote, and a power adapter. This makes the whole package better than most competitors. 
Build Quality/Aesthetics/Functionality
A50 is a streaming amplifier, basically made to power stereo speakers, from a signal it received as a streamer. Despite this all sounding complicated, it includes a basic 2XRCA adapter to 3.5mm so that you can use a simple AUX input. It also has a RJ-45 input for ethernet, Bluetooth and Wifi antennas, USB input, and a line out. I'm amazed this thing even turns on given the price and promises it makes, but it comes out as a surprisingly well working unit by the time you get used to its crazy long list of abilities.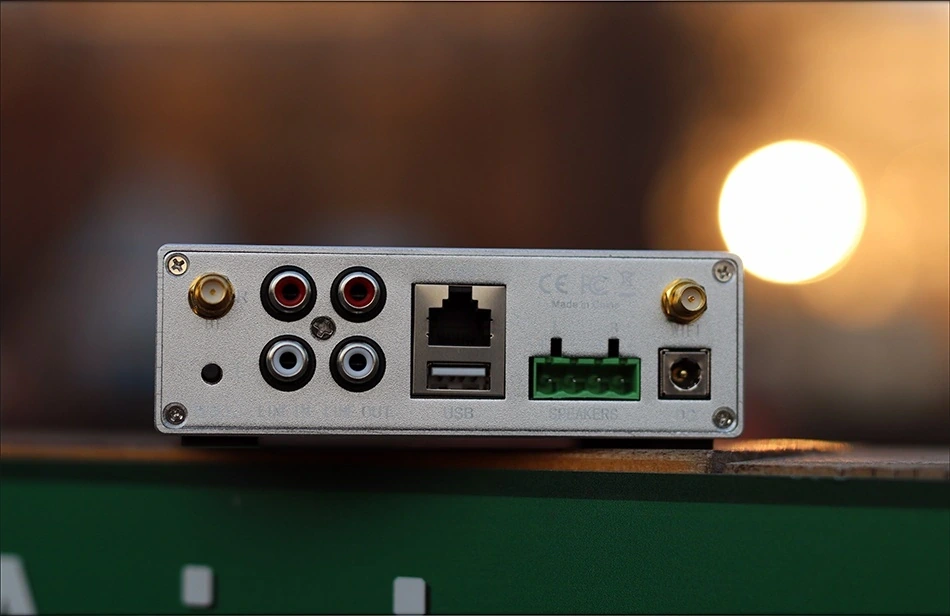 The front of the unit doesn't have much of a display, but they managed to give it a beautiful aesthetic. It also has a sturdy case, but does get moderately hot during usage. The biggest problem that I noticed with it, by far, is the app used to play music, which works, but has an uncomfortable interface and which made me avoid using the streaming services for most of my time with the A50. I really preferred using the Aux Chord, and I recommend you to use it as such too. 
Since the unit doesn't have any controls on itself, you will need to use the remote to change volume, and configure it. There is a primitive EQ there too, and most of the features can be found and configured through the app, and connect it is similar to connecting a new Air Conditioning, as in, the unit gets connected to the internet, and then it connects to the app, rather than connecting the smartphone to the unit directly. While using A50 in Bluetooth mode, it has good reliability, and can receive signals even through two thick walls. Since some people may need this, A50 has a Line Out, so it can act as a Streamer / Receiver only, rather than an AMP. 
The green speaker port at the back actually comes with an accessory and a screwdriver, and the actual speaker stereo wire connection is normal, you just plug the wires in the adapter, and the adapter into A50. All in all, as long as you don't focus mainly on streaming and will use the Line In rather than any other function, A50 works beautifully. If you turn to Streaming, it will all depend on how tech savvy you are, because it took me around 20 minutes to get it up and running, and another 20 minutes to figure every function out. 
Physically, the only difference between the A50 and the new A50+ is the subwoofer output, which allows you to connect an active subwoofer to it, making way for a 2.1 system. Both the new A50+ and A50 are compatible with the full set of music streaming services, including Spotify, Amazon Music, Tidal, Deezer, Qobuz, Napster, Tunein, Internet Radio and iHeart Radio. You can even use a USB stick to play music, but the service is spartan, and the USB input has a 1000 song limit. For the USB it can read FLAC and ALAC, also Mp4 and wav. Although it doesn't seem evident, A50 can decode Hi-Res files up to 24Bit / 192kHz. We don't get to know what DAC chip has been used inside, or what Bluetooth processor or CPU, but we do know that it relies on the STA326 AMP chip, which has been shown and used in many other popular amplifiers, and runs in class D, being ideal for speakers between 4 and 8 OHMs of impedance. 
Sound Quality
I have used the Arylic A50 to power passive speakers, including Buchardt S400, NHT C3, Spendor S8e, and Dali Ikon Mk2. Arylic A50 is rated at 50W per channel at 4 OHMs, which should be plenty for most bookshelf speakers, but it would struggle with most floorstanding speakers. The new A50+ variant comes with a subwoofer output, since the company realised that you're most likely going to use bookshelf speakers with it, and that you will be needing some extra driving power. The App for the A50+ allows for complex DSP tuning. If you have 8OHM speakers, the power output is 2X30W of class D power. I keep mentioning the class because the A50 is fairly efficient and doesn't turn into a hot lava potato when driving any of the speakers above, and I managed to reach the maximum volume on the Spendor S8e too.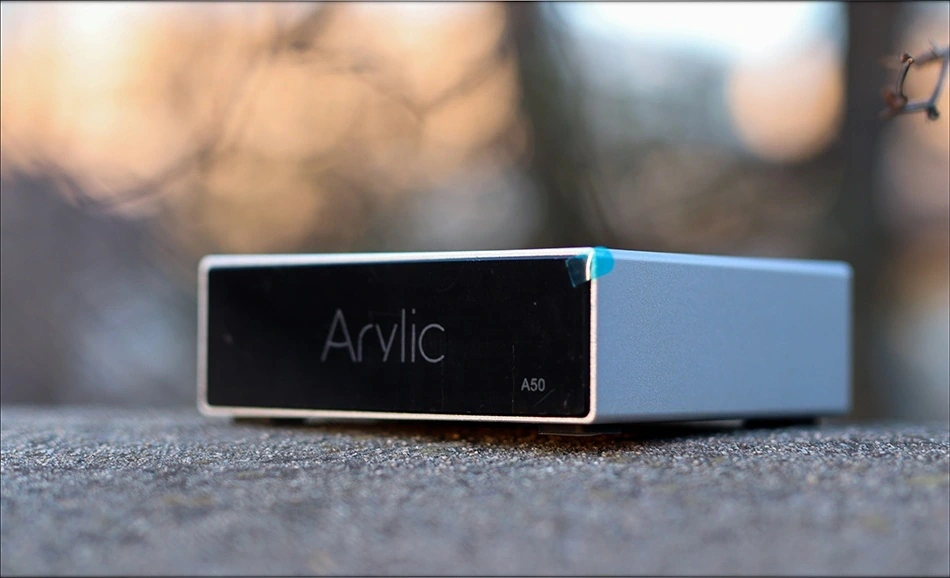 The overall sonic of A50 can be described as dynamic, engaging, warm in the bass, with a gentle roll off in the sub bass (also partially happens due to the speakers used that do have a roll off in the sub bass), with a clean and colorful midrange, warm overall presentation, and a sparkly, open sounding treble. My general reference are my Adam Audio T7V Speakers connected to a T10V Subwoofer, and those generally make my reference for speakers, until someday I will hopefully upgrade them to a better Adam Audio Speaker setup. Using A50 via its bluetooth input, the sound becomes more limited, both in dynamics and detail. Streaming services sound wonderful, but you need to have a subscription to use them. 
The bass of A50 is deep and full, with a natural edging on slow speed, and with good overall impact. A50 presents a smoother, more full and punchy bass, but that doesn't reverberate where it shouldn't. I was deeply surprised by the overall control and low distortion of its low presentation, especially with speakers that I would consider to be problematic, like Buchardt S400, a rather hard to drive speaker with good heart but high needs. The same could be said about the bass when A50 is driving NHT C3, and Dali Ikon MK2, but it tends to struggle with the S8e floor standing speakers, as those may eat up more power. Turned up all the way into the maximum, with some bass boost, A50 sounds full and fun, with no distortion still, and I can comfortably listen to it at its maximum output power without needing to turn down the volume due to distortion.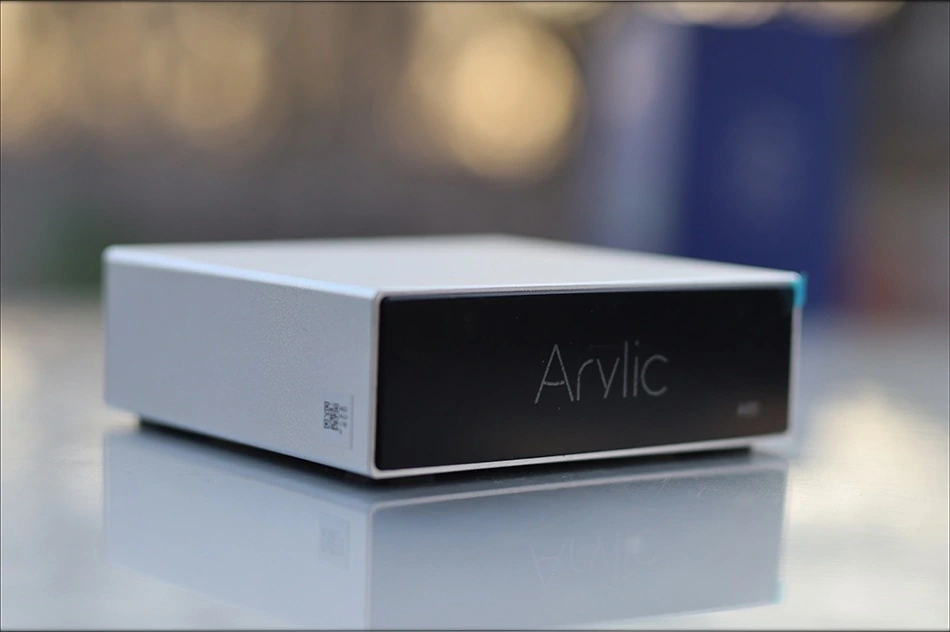 On the other hand, if I'm going that loud with the volume, I do feel the need to cover my ears, as wit Buchardt S400 the volume easily surpasses 105 dB and shakes my windows, desk and walls. You can totally throw a party with a 2.1 system and A50 at the heart of that system. The overall presentation of the midrange is colorful, and fun, with a fair amount of detail. Surely, Burson Funk is more detailed, but it also costs double the price of A50. The overall presentation of A50 has medium instrument separation, but good imaging, and a wide, and deep soundstage. All in all, it is the kind of engaging sound that you want to keep playing, all while presenting a more limited detail, focusing on the foreground instruments rather than micro effects in the back. 
A50 has a sparkle in the lower treble that helps the sound greatly, and while most entry-level, affordable speaker amplifiers can be rather bland or rolled off, flat sounding, A50 counters that well by adding just the right amount of treble peppiness to keep the music going and sound interesting. All cymbals have a slightly hot tinge to them, but at this price point I'll take a slightly hotter treble that I can EQ to tone down over a washed out sound that lacks any air and treble. 
Comparisons
Given the price of A50, I have not reviewed a streamer this affordable, and I haven't reviewed a Speaker Amplifier this affordable either. This being said, the AO200 Speaker Amplifier from SMSL is close in pricing to the Arylic A50, but with a little caveat. A50 is right now on sale for 200 USD on their website, which means that AO200 is almost 50% more pricey in practice, and AO200 still needs a DAC and a streaming solution behind. 
Arylic A50 vs SMSL AO200 (220 USD vs 280 USD) – I need to start by saying that A50 can do vastly more than AO200, but at the same time, you're most likely to use both the same way, via the Line In, and using an external DAC/AMP. At least, if you want to squeeze the maximum sonic quality, both sound best like that. The overall driving power is slightly better on AO200 in practice, and it has slightly better control at maximum volumes. Both have EQ functions so you can tune the sound of both A50 and AO200 to fit well with your room and speakers. The signature of AO200 is more flat, with more detail, it is slightly cleaner and smoother in the treble. A50 sounds deeper, with a thicker, warmer sound, more treble sparkle, more color in the midrange, and is more dynamic, but has slightly less driving power, and authority. At lout volumes, A50 tends to distort less, but AO200 can reach higher maximum volumes. 
Value and Conclusion
The value argument is not even funny, A50 has what I have to call one of the best values out there, solely thanks to its overall complex set of functions and wide usage scenario.
The sound is as good as a 220 USD Amplifier can give you, and if you keep a close eye, you can even find it for 200 USD. There are very few amplifiers within this price range, and even fewer that manage to deliver a proper sonic performance.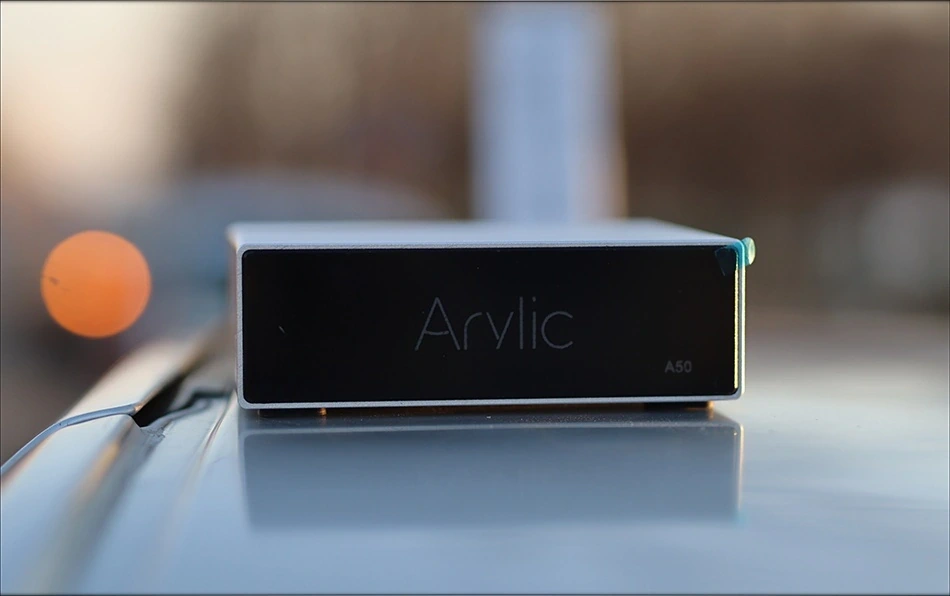 At the end of the day, if you're looking for a streaming amplifier in Class D, with a good support for Streaming Services, good build quality, decent sonic quality, good dynamics, and fairly good driving power for most bookshelf speakers, Arylic A50 should suit your news well and provide tons of fun. 
Product Link
Official Link: https://www.arylic.com/products/arylic-a50-wifi-bluetooth-multiroom-full-digital-hifi-amplifier-with-airplay-dlna-multiroom-control
You can grab one from www.amazon.com here: https://amzn.to/3o2HNTB
If you're in the UK, you can grab one from www.amazon.co.uk here: https://amzn.to/3bGqu4T
And if you're from Europe, you can grab one from www.amazon.de here: https://amzn.to/3CMyPQh
---
--- Please remember to stay safe, and always have fun while listening to music!---
 - If you have a dime to spare, please donate, and help us! It would make the day brighter for me and my wife- 
---
Full Playlist used for this review
We listened to more songs than those named in this playlist, but those are excellent for identifying a sonic signature.  I recommend trying most of the songs from this playlist, especially if you're searching for new music! The playlists are different for Spotify, Tidal and Youtube, and based on the songs I enjoy and are available on each!
https://www.youtube.com/playlist?list=PL_cjBXGmwSHSdGcwuc_bKbBDGHL4QvYBu
https://open.spotify.com/playlist/5J3oloz8Riy9LxEGenOjQ0?si=979ba4f082414be7
https://tidal.com/browse/playlist/330fd544-8e5b-4839-bd35-676b2edbb3d5
--- Contact Us ---





---