BQEYZ Spring 2 IEMs – Mastery Of Midrange
Spring 2 is a high-quality IEM with 1 Piezzoelectric + 1 Dynamic Driver and a price point of 170 USD at the moment of writing this full written review. They come in two colors, either black, as presented in today's review, or green lime which I would avoid in general, on principle. They will be compared with BGVP VG4, Thie Audio Legacy 4 and Shuoer Tape PRO. 
Introduction
BQEYZ does not rely on sellers and shops to advertise their products, and just like FiiO, likes to take their future in their own hands and do the best they can with what they're doing. They sell their own IEMs, provide their own warranty, and will require you to send stuff back to China, unless you will actually purchase their IEMs from sellers like Linsoul, where they are available. Amazon.com is also another great place to purchase BQYEZ IEMs from, as you have double the warranty (double protection, not double time), but still. BQEYZ is now a pretty old and well established audio company, they make good and reliable products, and they will be in business for a long while, so don't be afraid to purchase their products if you're looking for some quality IEMs at a good price / performance ratio. 
It should be noted that I have absolutely no affiliation with BQEYZ, I am not receiving any incentive for this review or to sweeten things out. I'd like to thank BQEYZ for providing the sample for this review. Every opinion expressed is mine and I stand by it. The purpose of this review is to help those interested in BQEYZ Spring 2 find their next music companion. 
Product Link
You can always grab a pair of BQEYZ Spring 2 IEMs from www.amazon.com here: https://amzn.to/3v4kTww
Packaging
First things first, let's get the packaging out of the way: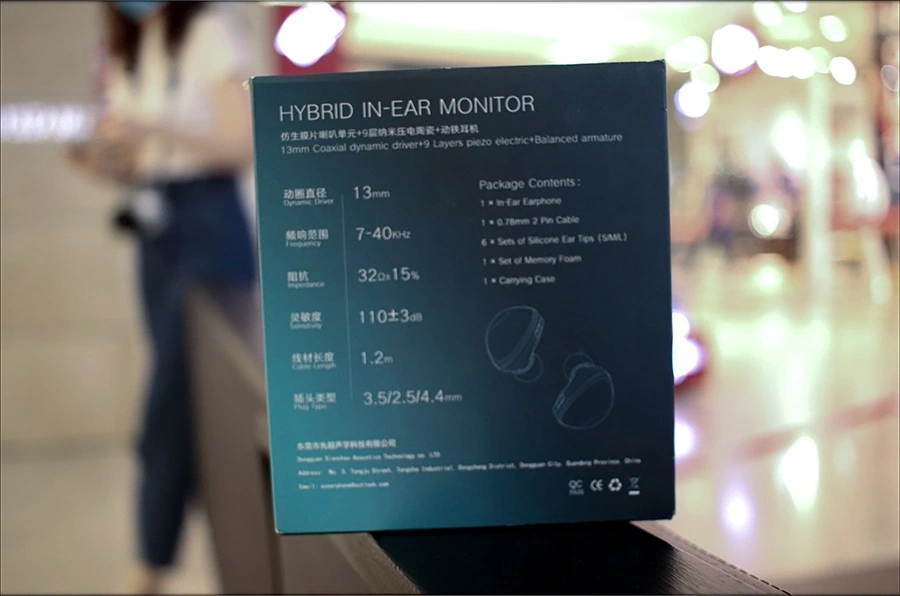 The package of the Spring 2 is actually pretty and cool, with a smaller package, in a blue color (did I ever mention that Aqua is probably my favorite color?). They come with a high-quality carrying case, a good few sets of tips, including foamies, a really high-quality cable. 
For their price, they are a 10 out of 10 for the package. 
Build Quality/Aesthetics/Fit/Comfort
Spring 2 is made entirely of metal, so they are a really solid IEM, but they look really different from most Chifi IEMs, even different than those made of Metal. Most Chifi are really poorly made, most of the time falling apart soon after getting out of warranty (just check Head-Fi for more info on that). Spring 2 is actually made superbly, with really high-quality constructions, attention to details, and some finer nuances, like the red accent on the outer IEM shell. 
Because the company used Dynamic Drivers inside, they needed venting to avoid driver flex, and BQEYZ delivers, as Spring 2 has three large ventilations ports on the inner part. The cables are detachjable, and at this price this is actually a good feature, and they are based on the high-quality 2-Pin connector. You probably won't be purchase a high-end cable like Ares Audio Sakeishi for the Spring 2, but it is still cool to be able to replace the cable if you manage to break it by mistake. 
The cable is pretty flexible, but a bit springy, and ended in a 2.5mm balanced connector on my set. There are 4.4mm and 3.5mm variations available out there too. The IEM shells have a really beautiful finish to them, and as expected from the construction, there is no driver flex. In fact, the comfort is perfect, and I do think the spring 2 is among the most ergonomic IEMs in the sub 200 USD price range.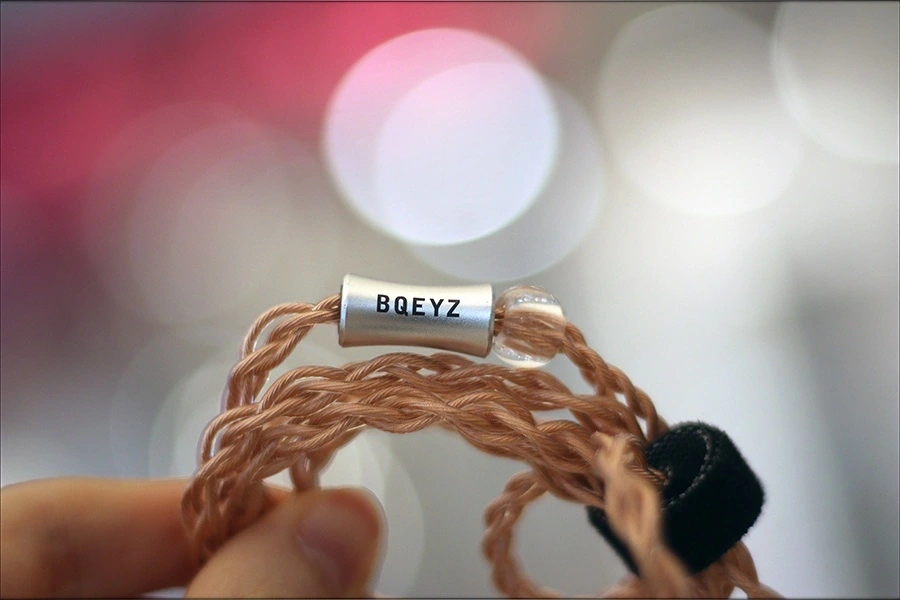 Spring 2 is actually good as passive noise isolation, being more of a wall between you and noise, and forcing it to stop by about 20 dB. This is despite having three ventilation ports, and a good ergonomy. It is rather hard to drive, needing 60/100 on Lotoo Paw 6000 to get loud enough, so I would recommend more powerful DAC/AMPs like Earstudio HUD100 MK2, FiiO BTR5, Ikko Zerda, and DACport HD. As far as DAPs go, anything like a Shanling M3X, FiiO M11 PRO, iBasso DX160, and Lotoo Paw 6000 would do really well. Lotoo Paw S1 would be a great DAC/AMP too for driving the Spring 2. 
On a stark difference from most IEMs, Spring 2 never feels quite like it is on and made a seal, despite having made so. Actually, thanks to the excellent comfort, I can wear the Spring 2 for about three hours before even considering taking them out, so you can consider me a happy camper with it. There's a high amount of leakage and my girlfriend can clearly hear what I'm listening to, a few meters away, at volumes I consider comfortable and high. 
Youtube Video 
Sound Quality
I surely was not expecting the Spring 2 to be so hard to drive, so I had to take out the big guns in terms of driving, and plugged it in Lotoo Paw 6000, iBasso DX220, and FiiO M11 PRO for most of my listening. I also tested the Spring 2 with expensive cables just for fun and kicks, and because my current DAPs are either single ended or 4.4mm Balanced, and not 2.5mm Balanced, so it was more comfortable to put in a better cable, than to change the DAP (installing drivers and all). High end cables don't do too much for Spring 2, but good sources do. It does not scale too much with the source, but needs the kicks and power to be driven well. 
The sound of the Spring 2 is actually best at medium-high volumes, and can be described as balanced, detailed and explanatory of music, while the treble can be a bit shouty at times, and the bass goes low and is smoother in character. The trick here is that we have two drivers taking care of the music, and coherency does take a hit as you're easily able to tell that the crossover is somewhere in the midrange, where the smoother character of the dynamic driver gets in contrast with the harsher, more shouty and edgy character of the piezoelectric driver. 
I initially considered the Spring 2 a V-Shaped IEM, but after a long deliberation, I came to the conclusion that it is balanced in the tuning, with no particular emphasis on anything. The soundstage is on the intimate side of things, but this doesn't seem to affect the instrument separation. The bass is smoother in character and sits right at the edge of being punchy and being a bit boomy. In fact, it is admirable how clean and snappy it is, considering the weight of each note it can have when playing Rock and Metal songs. 
The midrange of Spring 2 is generally quick and snappy, and while the lower midrange is handled by the dynamic driver, the upper midrange is clearly handled by the piezoelectric driver, together with the treble, and there's a stark change in the character and speed of the sound. It works amazingly well for EDM, and I can't recommend anything better for EDM, Dubstep, and Electronic music. This being said, the midrange can get shouty when a song is complex. For example, Spring 2 sounds amazing with Panic! At The Disco – Mona Lisa, but doesn't work quite as well with Panic! At the Disco – Emperor's New clothes. It is not a forgiving IEM, and can resolve minute details in music, so good masters are a must, and it will reveal harshness and shoutiness if it is in the mix. 
The treble is generally peppy and paired with a stronger upper midrange results in a strong and energetic presentation. Spring 2 is really dynamic and easy to enjoy with rock and metal, EDM, Electronic and Dubstep. It may be a bit hot for pop, and it is never smooth in the upper registers. Rap music is superb played through Spring 2. The intimate stage is not a negative, as it helps hear details really well, but it won't do the trick for orchestral, or certain classical music. When you have a good instrument separation and overall detail for everything, you tend to appreciate the more natural staged presentation. Spring 2 also has extremely low distortion, so you will totally hear music well with them, and for a high quality midranger, it became a personal favorite 
Comparisons 
The main competitors for Spring 2 in my book are Thieaudio Legacy 4, Shuoer Tape Pro, and BGVP Art Magic VG4. There are many more IEMs out there in this price range, but those are the latest I reviewed and the ones I analysed the most recently and can reference the most against the Spring 2. If you're curious about other comparisons, I am always around to help and love to be there for you. 
BQEYZ Spring 2 vs Thieaudio Legacy 4 (170 USD vs 200 USD) – The overall comfort and build is excellent on both, but I prefer the way Spring 2 fits my ears a bit more, The default tips are also a bit better for me, as they don't cause me any pain and don't require to be replaced with Spinfit right off the bat. The package is better for Legacy 4, but the actual sound is more fun and engaging on Spring 2. If you're the kind of guy who needs a very natural sounding IEM, then Spring 2 will not be for you, and if you like a larger, more impressive bass, and a fun tuning, then Legacy 4 won't be for you. So, if you want a more impressive sound with more bass punch, and more treble sparkle, Spring 2 will be the one for you, and if you want to stay as natural and even as possible, Legacy 4 will be perfect. Spring 2 does have more detail if that is really important for you. 
BQEYZ Spring 2 vs BGVP Art Magic VG4 (170 USD vs 230 USD) – VG4 is actually a really good competitor for spring 2, despite being quite a bit more expensive. I had to make a similar choice recently, when I started ordering a car, and I needed to either chose between the most affordable, most economic one, or go for something a bit better, but more pricey and a bit less economic. I promise to make a Youtube video about that, and make it as fun as possible. In the meanwhile, same case here, you can settle for Spring 2 and be really happy with it, if you don't have the budget for Art Magic VG4, but increasing that budget and going with VG4 results in an even more detailed, wider, and cleaner experience. The shoutioness in the upper midrange and treble is gone, and you can enjoy them for longer, but VG4 has less bass and less punch than Spring 2, which has a weightier low end. 
BQEYZ Spring 2 vs Shuoer Tape PRO (170 USD vs 150 USD) – The comfort is actually better on Spring 2, and so is the package. I do like the Shuoer Tape 2 PRO concept more, but it has its shortcomings, especially in sonics. Where Spring 2 has most of the problem is around the fact that it may get hot sometimes, Tape PRO sounds really colored in the midrange, and despite the high quality bass, it has an uneven and colored midrange that makes it hard to handle for most people. If you aren't sure about your own tastes, and want the safer option, go for Spring 2. 
Value and Conclusion
If you're looking for value, most stuff from China has it nailed down, and Spring 2 is no exception, as it has the detail and resolution you can only dream of at this price point with other IEMs. This all comes at the cost of a slightly shouty upper midrange and treble, but it is passable as long as your favorite styles hover around Electronic, EDM and Dubstep. 
The package is actually quite good, and the carrying case beats the one that comes with some flagships, like HIFIMAN RE800 Silver. An excellent cable, and superb workmanship on the IEM shells, and you can be sure the spring 2 at least won't due on you any moment soon. 
Before the end of today's review, my time with Spring 2 while reviewing them (had them plugged in the whole time) was so good that I'm adding them to Audiophile-Heaven's Hall Of Fame. I did not have this planned, and it is a snap decision, but they well deserve it.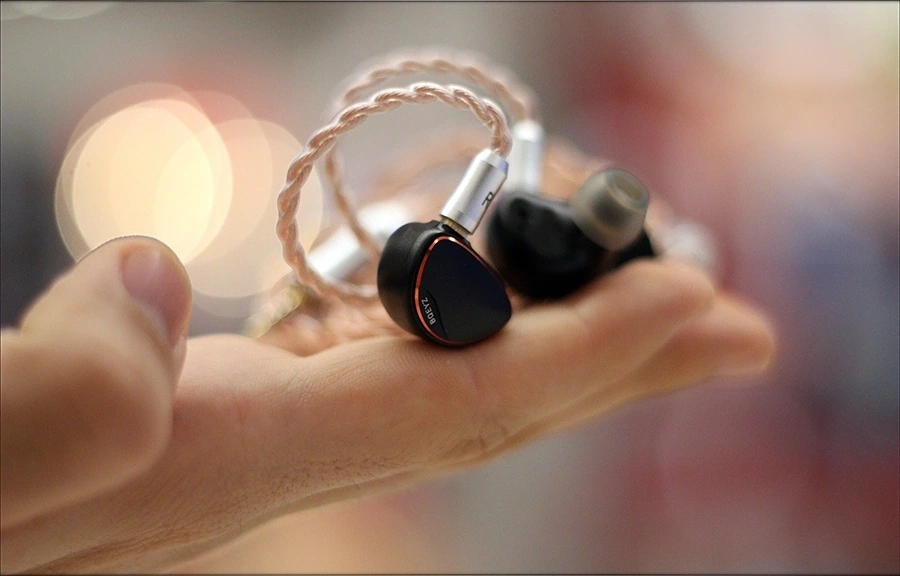 I am going to say this, if you need a high-quality IEM at about 200 USD, and if you mainly listen to EDM and Dubstep, some Electronic and if you like good ergonomics, a somewhat shallow fit, and no driver flex, the Spring 2 will be right up your alley. This is a rare thing for me, but I did not feel the need to replace the original tips witn Spinfit as they did not cause me any pain while wearing the Spring 2. 
Product Link
You can always grab a pair of BQEYZ Spring 2 IEMs from www.amazon.com here: https://amzn.to/3v4kTww
---
---
--- Please remember to stay safe, and always have fun while listening to music!---
 - If you have a dime to spare, and donate, to help us with electricity and work expenses, it would make my day much brighter, as it would help me improve things around the website and increase the frequency of my posts - 
---
Full Playlist used for this review
We listened to more songs than those named in this playlist, but those are excellent for identifying a sonic signature.  PRaT, Texturization, Detail, Resolution, Dynamics, Impact, and overall tonality are all revealed by those songs. We recommend trying most of the songs from this playlist, especially if you're searching for new music!
https://www.youtube.com/playlist?list=PL_cjBXGmwSHSdGcwuc_bKbBDGHL4QvYBu
--- Contact Us ---






---
---