Thieaudio Legacy 4 IEMs – The Perfectionistic Midranger
Legacy 4 is a super mini flagship, priced at 200 USD, and comes with 1 Dynamic Driver and three Balanced Armatures. With a three-way crossover and a 2-way switch, this IEM promises us the moon for a tiny price, so we'll judge it for its words. As it is made by Linsoul directly, and an initiative to bring the Eastern Magic of IEMs to the West, we will compare it with Kinera Freya, Mangrid Tea, and 1Custom Junior IEMs.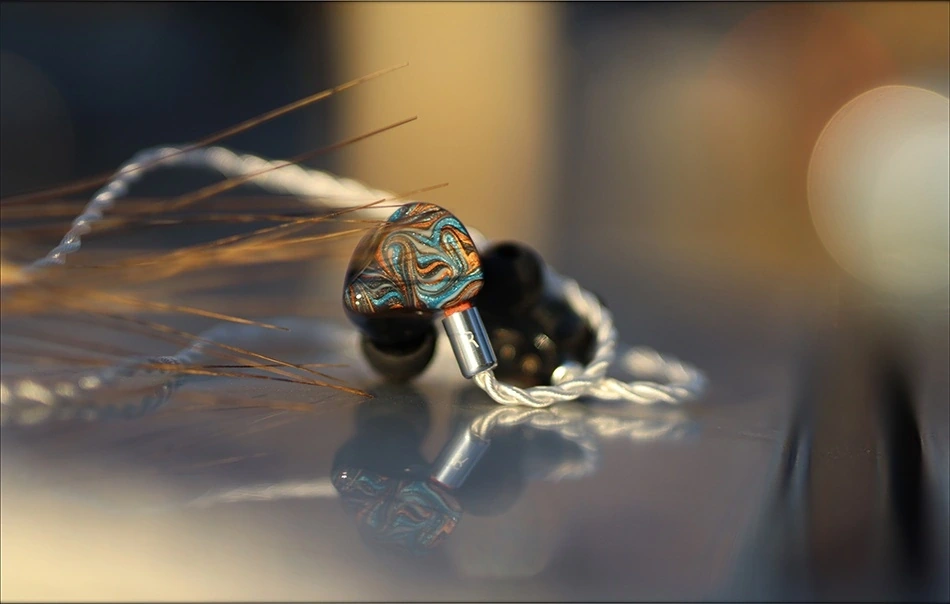 Introduction
I actually have no introduction to make about Thieaudio, since they are a direct subsidiary of Linsoul. Basically, the store wanted to create their own brand of IEMs that would serve as a creative endeavor. Naturally, this one IEM is sold and fulfilled by Linsoul, and also available on Amazon. This means that you get double coverage for them, and Linsoul has always been the number one source of Chifi stuff in the West, making them really easy to recommend and awesome to work with. 
It should be noted that I have absolutely no affiliation with Linsoul or Thieaudio, I am not receiving any incentive for this review or to sweeten things out. I'd like to thank Linsoul for providing the sample for this review. Every opinion expressed is mine and I stand by it, the purpose of this review is to help those interested in Thieaudio Legacy 4 find their next music companion. 
Product Link
You can always get your Thieaudio Legacy 4 IEMs from www.amazon.com here: https://amzn.to/3vN1u46
Packaging
First things first, let's get the packaging out of the way: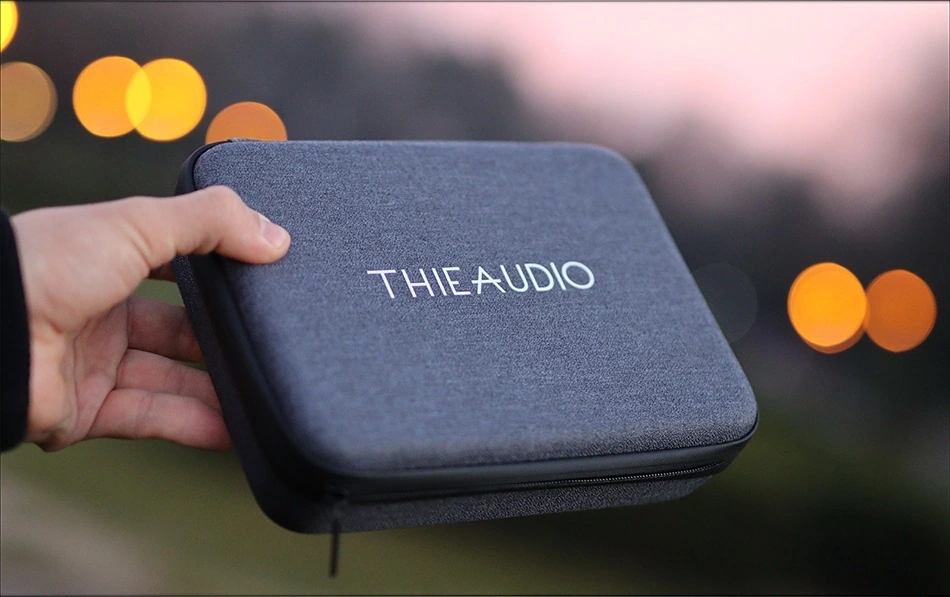 I am actually a fan of the package this time around. The thing with Thieaudio, or at least this one model is that it has two cases included, and they both look really cool. The larger cases that hold everything will come in handy for carrying an entire setup, and the smaller one is also handy if you want to take out just the IEMs and the cable.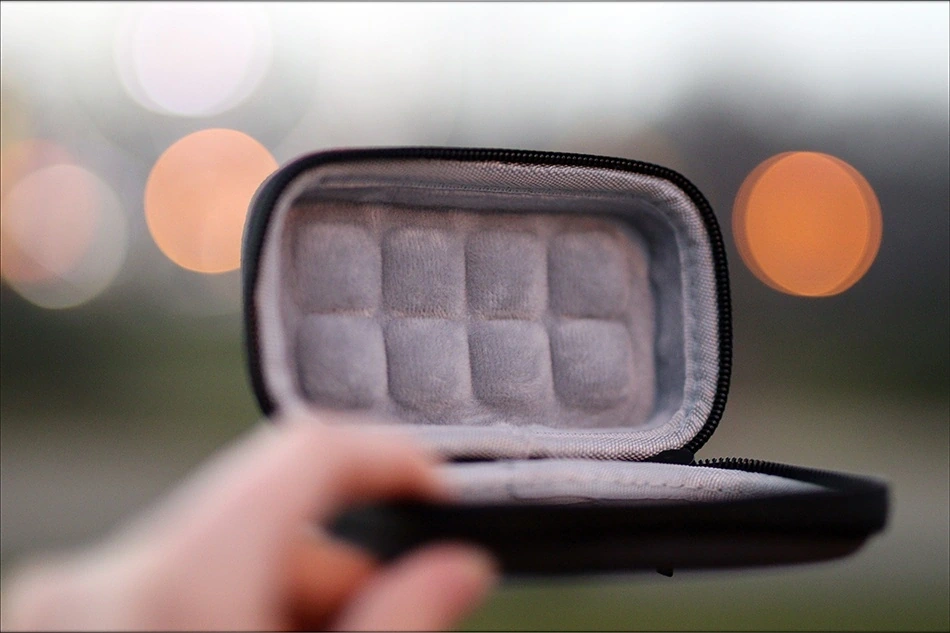 For 200 USD, the Legacy 4 is hands-down the best packaged IEM out there at this moment. 
Build Quality/Aesthetics/Fit/Comfort
I want to start by saying that Legacy 4 is one of the lowest impedance IEMs out there, at around 9 OHMs, but in practice they are not that sensitive to hiss. The SPL is not that high, at 108 dB, so you need to push the volume a bit on most portables, and I'm running on 42 volume on Lotoo Paw 6000 for an average listening level. 
The comfort is actually top notch, the IEMs are really ergonomic, well rounded and the size is just right for my medium sized ears. The cable is really fine, loving the softness and quality of it. The IEMs do have a switch to configure the sound, but they are already in V-Shape mode, and I see no reason at all to turn them otherwise. The switches do fine tuning and won't make Legacy 4 change their signature too much. 
There's not a lot of headroom either, so they work best at low-medium-high but not very high volumes. Legacy 4 also can't really take a lot of EQ. This being said, their sound becomes something else entirely when engaging the Techno profile on Lotoo Paw 6000, if you want to experiment a bit. 
They provide around 20 dB of passive noise isolation, and leak very little to not at all, making Legacy 4 ideal for long travels and usage when you can't make much noise. That is of course, if you're lucky enough to have where and how to travel in this time and age… 
The construction quality of the Legacy 4 is also excellent, with vents so they don't have flex, and the plastic / resin of the body looking really good. The faceplates are also beautiful, and even Kinera Freya should take notes from the Legacy 4 on how to look good without risking to becoming kitschy. 
Sound Quality
The sound of the Legacy 4 can be described as natural, clean, crisp, detailed. They are mildly V-Shaped, with the bass and the upper midrange / treble being enhanced above the midrange, but only by a tiny amount. Do not rely on the switches on Legacy 4 to fine tune it, as those won't help tame or change the signature too much, rather fine flavor it. 
The bass of the Legacy 4 is deep, and extends nicely down to about 30-35Hz. There is a slight bass rolloff in the subsonics, but with most music you won't notice it much, thanks to how the rest of the bass is really natural and well-rounded. The bass is the deep-rumbly type rather than the thumpy type, and it has a good clarity and detail. Especially at louder volumes, it transforms from being smoother and more liquid to being harder and more textured. The default configuration is natural, and I wouldn't call it basshead. You can't really EQ Legacy 4 to become a basshead IEM either, as they don't have that much headroom. The default bass is rounded, with the main bass body giving excellent body to all instruments, and the upper bass being natural in amount. 
That upper bass blends nicely into the mids, without thickening the sound and without making the whole sound veiled. The midrange is generally clean, detailed, and natural in soundstage. Legacy 4 ain't the widest IEM out there for sure, but the instrument separation is fairly good, and so is the overall imaging. The midrange is slightly thin sounding, with more emphasis on the upper midrange than on the lower midrange. This emphasizes female voices nicely, and gives a good sound for piano, violin. Legacy 4 can be slightly bright at times, especially at loud volumes, as it becomes more V-Shaped the more you increase the volume.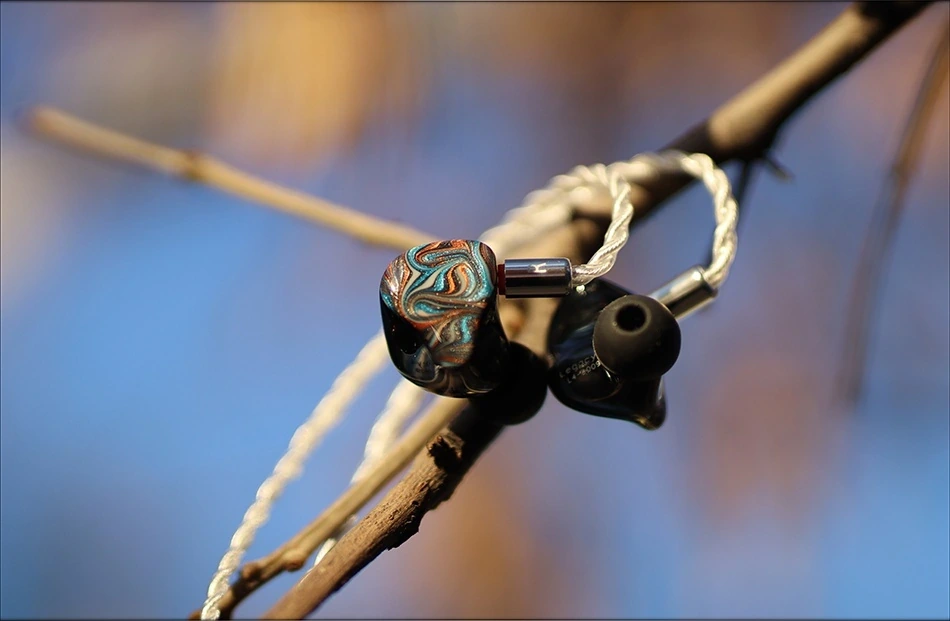 The texture is on the smoother side of things, with good detail for 200 USD. The dynamics are also ok for the price. 
The treble of the Legacy 4 is fairly emphasized in the lower treble and gently rolls off after. This means that the IEMs have a good amount of air, and can reproduce cymbal crashes, but there's a peak somewhere in the upper midrange that tunes all cymbal crashes to sound similar. Legacy 4 works especially well with Pop, Electronic and Rock. They are a bit too thin in the lower midrange for classical, and the soundstage is not extensive enough for orchestral. 
Comparisons 
For the main comparisons for today's review, I have chosen Kinera Freya, Mangrid Tea, and 1custom Junior. There are tons of IEMS in the ~200 price range, so lately I've been trying to go with the most recent ones. Other good options out there would be iBasso IT01S, and Dunu Falcon-C, but also FiiO FH7 has been seen going second hand for as low as 250 USD.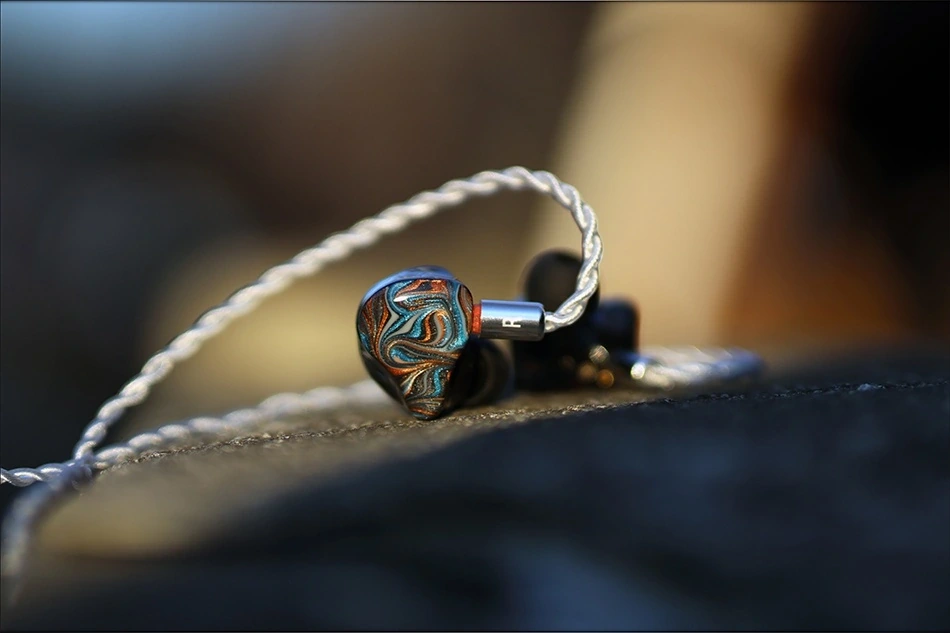 For pairing Legacy 4, I would generally recommend natural sounding sources, but also smooth and thick sounding ones, to combat the thinner lower midrange presentation. This being said, iBasso DX160, Lotoo Paw 6000, and even FiiO BTR5 work nicely with Legacy 4. 
Thieaudio Legacy 4 vs Mangrid Tea (200 USD vs 200 USD) – In terms of the overall comfort, they are more or less equal, and Legacy 4 is designed very similar to the Mangrid Tea. Both have a similar set of advantages, and both are ergonomic, with both having a similar quality to their cable. The sound is more natural, thicker and more boosted in the lower midrange on the Mangird Tea. On the other hand, the overall sound is more airy, more detailed, clear, clean and sparkly on the Legacy 4. Both have a similar maximum headroom and overall dynamics (for EQ and fine tuning). I would generally go with Legacy 4 for rock, metal, punk, EDM, Dubstep, and Pop. Mangrid Tea is more natural and general, but less engaging. The stage of the Mangrid Tea is a bit larger than that of the Legacy 4. 
Thieaudio Legacy 4 vs 1Custom Junior (200 USD vs 200 USD) – The main similarity between the Legacy 4 and the Junior is having a switch that doesn't do quite that much. I can totally understand wanting to offer your listeners the ability to fine tune their listening experience, and it makes sense that people would want to use those, but the switches on both do very little compared to a few dB on a proper EQ. The headroom is similar between the Legacy 4 and the Junior. The overall clarity and maximum detail is similar. The Junior has a thicker sound with more bass and sub-bass extension, while the Legacy 4 is better with the treble extension, sparkle and air, along with the instrument separation and imaging. Both have a similar soundstage, which is medium-natural in size.  
Thieaudio Legacy 4 vs Kinera Freya (200 USD vs 200 USD) – Freya has a more fancy design, but it often risks becoming kitsch. The sound is considerably more clean, more detailed, more open and has a better bass on the Legacy 4. Freya has a more specific tuning and this can often be odd, especially if you are coming from IEMs and Headphones that have a very V-Shaped sound and are used to having more bass and more treble than midrange. 
Value and Conclusion
The value of the Legacy 4 is excellent, and it is worth its 200 USD price point. It is good to be able to say that it is enjoyable, fun and comfortable, and for something coming from a new producer, even better. Thieaudio being a company that existed just since 2019, they did manage to make a good product with a good sound, for not that high of a price. 
The package too, the quality of the cable, and even the quality of the components inside the Legacy 4. They did not cheap out on any part of the Legacy 4.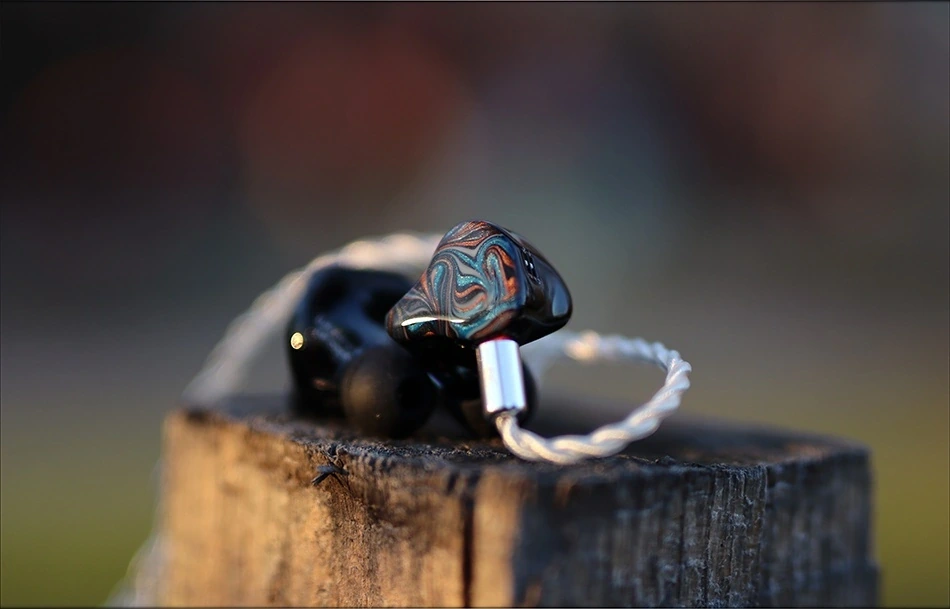 In fact, the IEM is so nice that I do think it deserves a place in Audiophile-Heaven's Hall Of Fame, thanks to the overall service of Linsoul too. If you never ordered something from them, they have a really modern website, helpful team, and offer proper and real warranty for the products they carry. They also use quick shipping and are one of the shops I would order from when going for audio.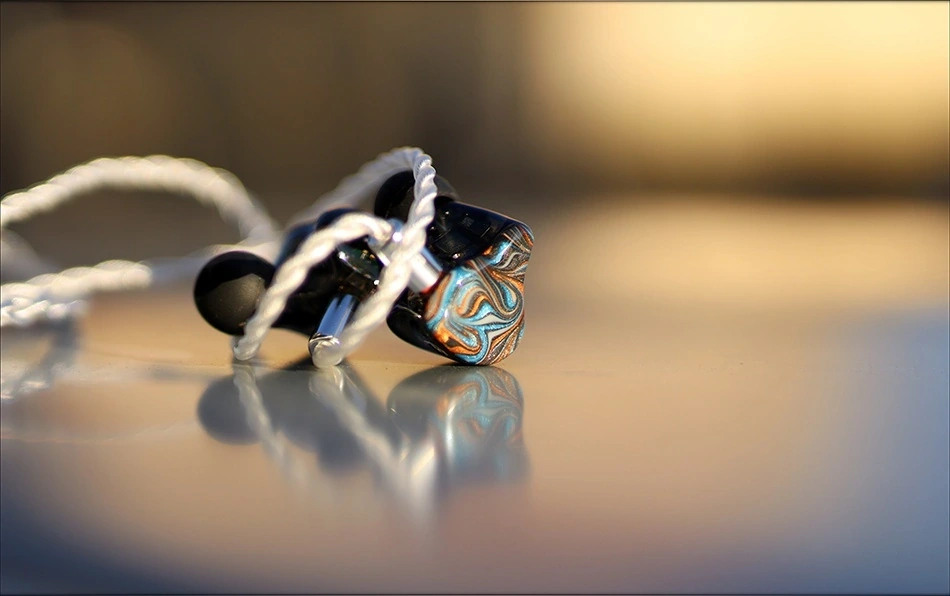 At the end of today's review, if you're looking for an awesome IEM with great comfort, a good overall package, and a lighter, snappier, clean sound, with a natural soundstage, and good overall price / performance ratio, the Thieaudio Legacy 4 should be the thing for you. 
Product Link
You can always get your Thieaudio Legacy 4 IEMs from www.amazon.com here: https://amzn.to/3vN1u46
Youtube Video 
---
---
--- Please remember to stay safe, and always have fun while listening to music!---
 - If you have a dime to spare, and donate, to help us with electricity and work expenses, it would make my day much brighter, as it would help me improve things around the website and increase the frequency of my posts - 
---
Full Playlist used for this review
We listened to more songs than those named in this playlist, but those are excellent for identifying a sonic signature.  PRaT, Texturization, Detail, Resolution, Dynamics, Impact, and overall tonality are all revealed by those songs. We recommend trying most of the songs from this playlist, especially if you're searching for new music!
https://www.youtube.com/playlist?list=PL_cjBXGmwSHSdGcwuc_bKbBDGHL4QvYBu
--- Contact Us ---






---
---