Midy Greaty Soundy – Audiosense AQ3 IEMs Review
AQ3 is an IEM priced at 190 USD, which I reviewed in video already, and which will get compared to many IEMs, including Dunu Falcon-C (220 USD), Periodic Audio Ti (150 USD), and FiiO FA7 (250 USD). The pairings list will include some gems like FiiO M3PRO, iBasso DX120, and HIDIZS AP80. 




Introduction

Audiosense has quickly risen to be a reliable and interesting company, with a large offer, which includes very different products, from their TK200, sold under the banner / branding of Tingker, all the way to their main branding, which is Audiosense, and their AQ3 model, also having some interesting entry-level models too. 

It should be noted that I have absolutely no affiliation with Audiosense, I am not receiving any incentive for this review or to sweeten things out. I'd like to thank Audiosense for providing the sample for this review. This review reflects my personal experience with Audiosense AQ3. 


Product Link

You can always purchase Audiosense AQ3 from www.amazon.com here: https://www.amazon.com/AUDIOSENSE-1Dynamic-Earphone-Detachable-Printing/dp/B084YYM944/



Packaging

First things first, let's get the packaging out of the way: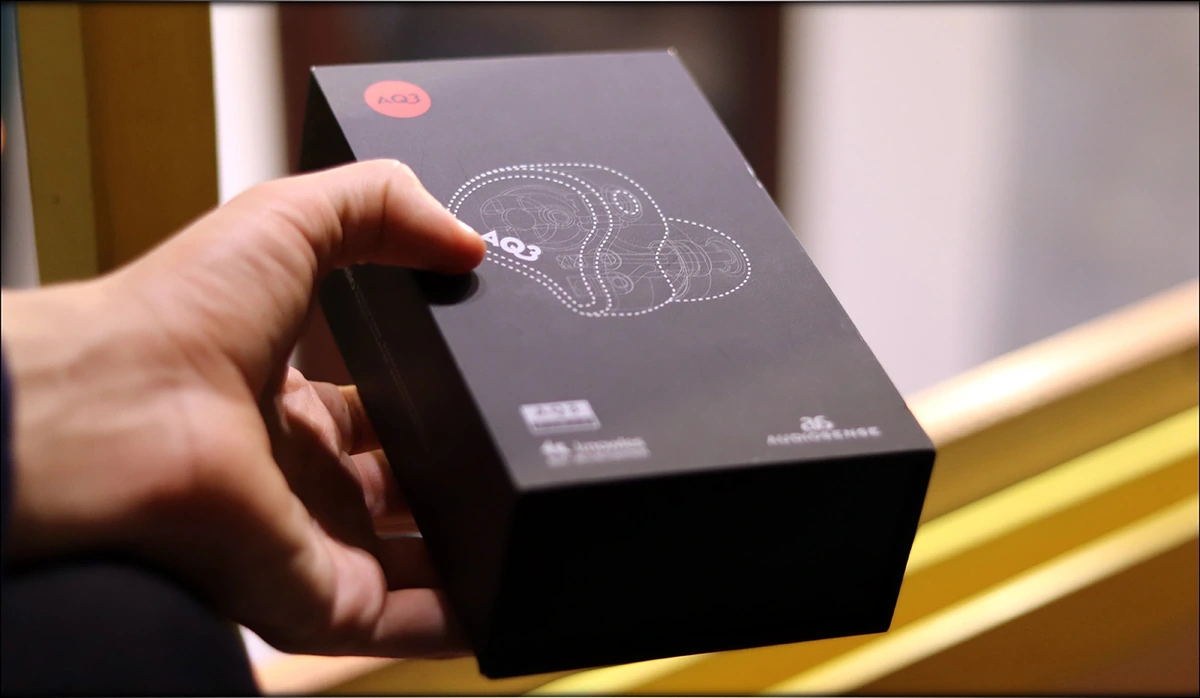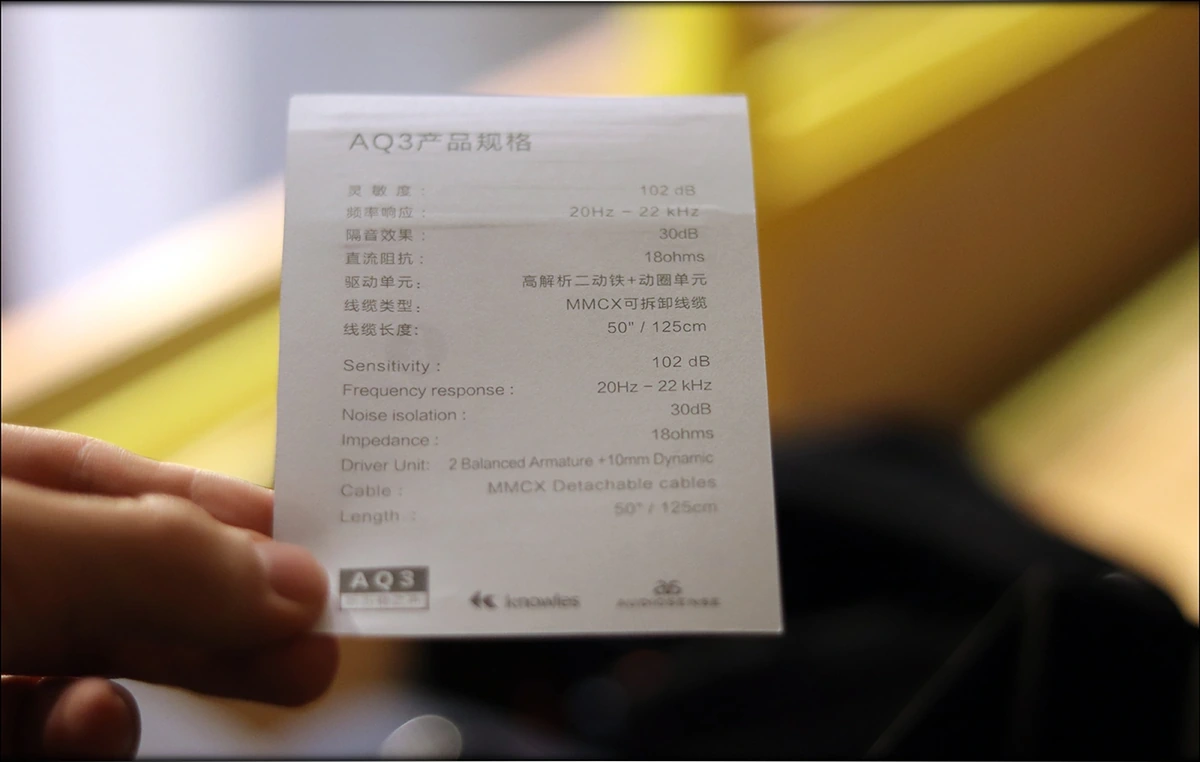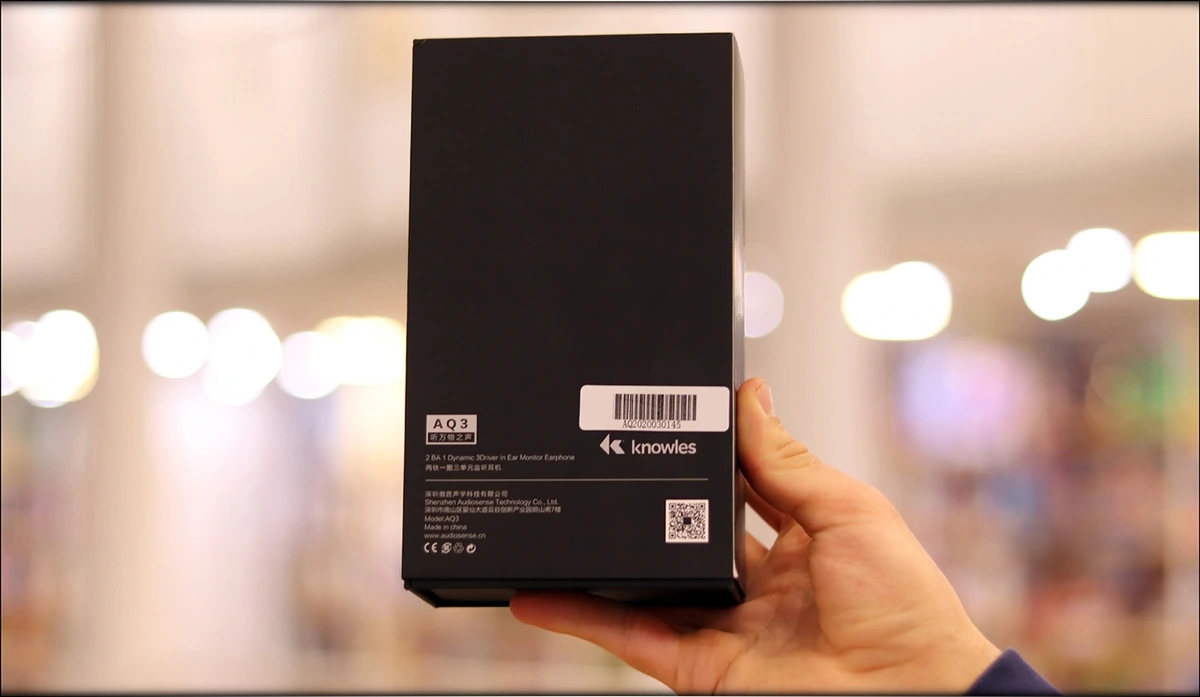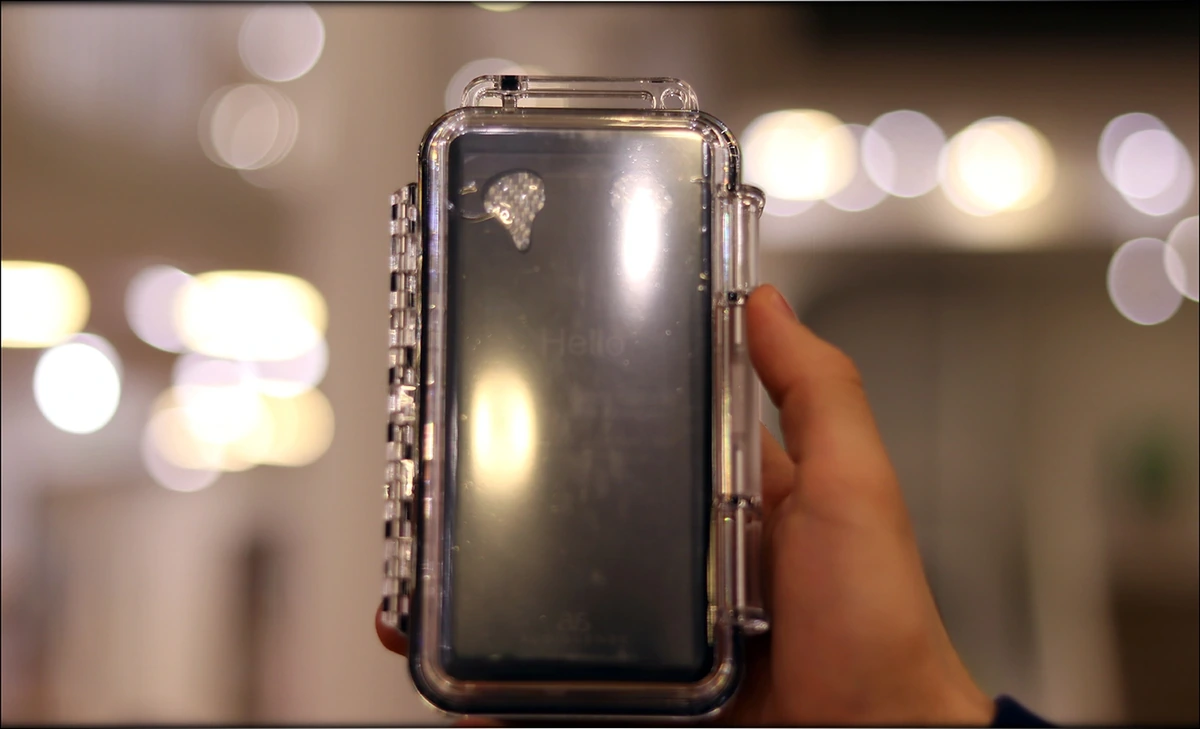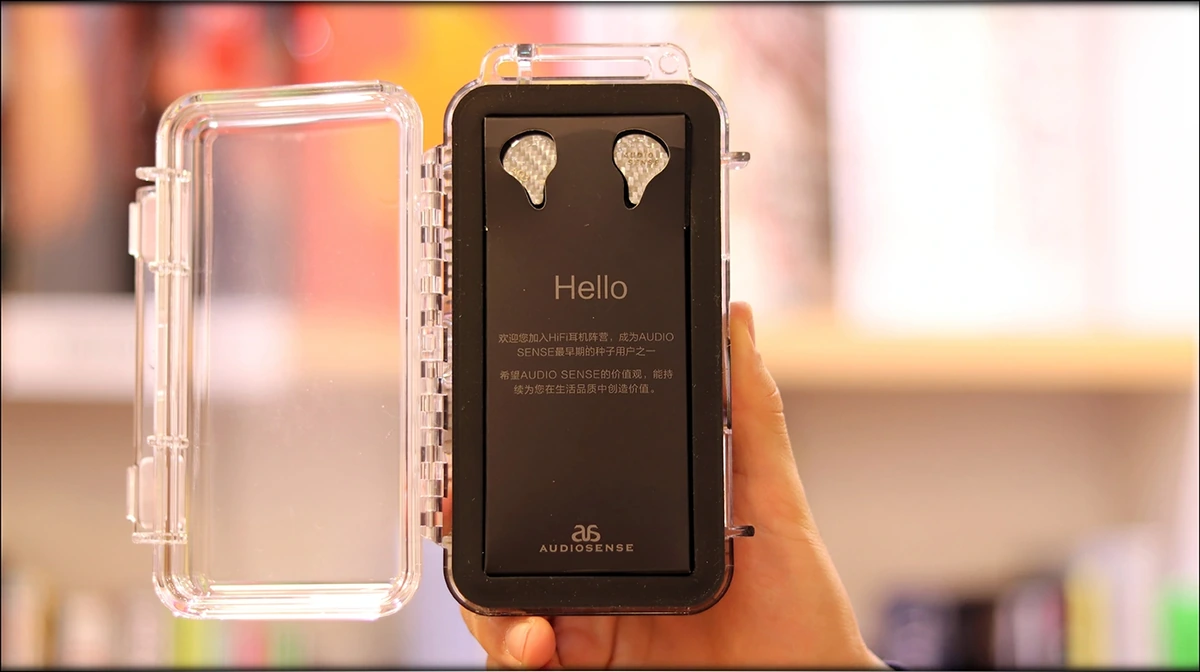 Although you wouldn't expect, the AQ3 has a really nice package. The cables, which are of excellent quality, a carrying case, and a good selection of tips are all marks of an IEM that may become a favorite if you keep on reading. 

The unboxing is more than fit for an IEM in the 200 USD price range, especially with the awesome-looking carrying case that's in the Peli style. 



What to look for when purchasing a high-end In-Ear Monitor

https://www.audiophile-heaven.com/p/what-to-lookl.html



Build Quality/Aesthetics/Fit/Comfort

The build quality is a bit basic, since it is all plastic, and it doesn't have any special features, but it is a fairly comfortable IEM, that's not too large, the bore width / length are also ideal for most ears, unless you have really small ears or ear canals.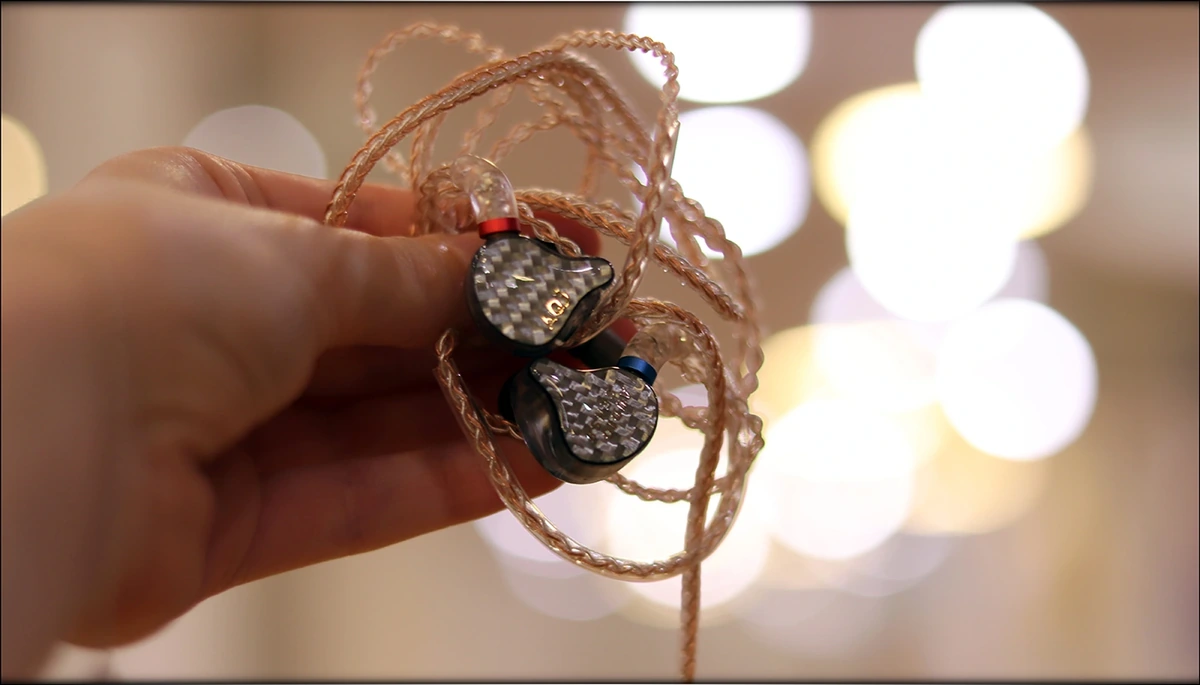 The cable is great, flexible, feels very high-quality, there's nothing about the cable not to like, except maybe if you wanted to have balanced cables, but Audiosense makes those too, and they are affordable, if you check their store. The MMCX Connectors are universal, and even something outrageously large like the Dunu Hulk cable should work fairly well, although I would really suggest checking out more affordable options from Audiosense if you're not pairing it with a more expensive IEM.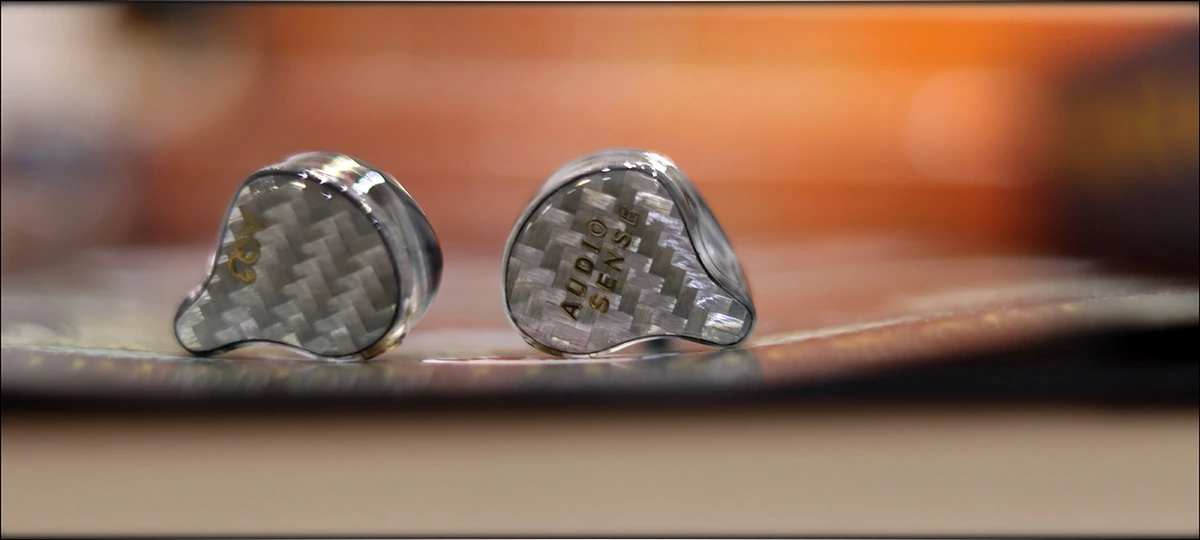 The impedance is fairly low at 18 OHMs, and the IEMs are somewhat sensitive to hiss, and the SPL is not very high at 102 dB, so they are also a bit hard to drive. This means that you're more likely to pair them with a better source than a smartphone, like a FiiO M6, BTR 5, Earmen TR-AMP, iBasso DX120 and so on. The point is that you're less likely to notice hissing when pairing them with a better source, and they scale a bit with the source, so the end sound will be pretty fun, detailed and more controlled than with most smartphones.



Sound Quality

The sound provided by the two balanced armatures and one dynamic driver is quite impressive, coherent, and the overall signature comes through as fairly balanced, somewhat mid-forward compared to most of what people consider reference. The bass and the treble are not forward for sure, and where the bass feels a bit pushed back compared to the mids, the treble also feels smooth and pushed back. The tonality is natural though, so the midrange itself has a great quality / clarity.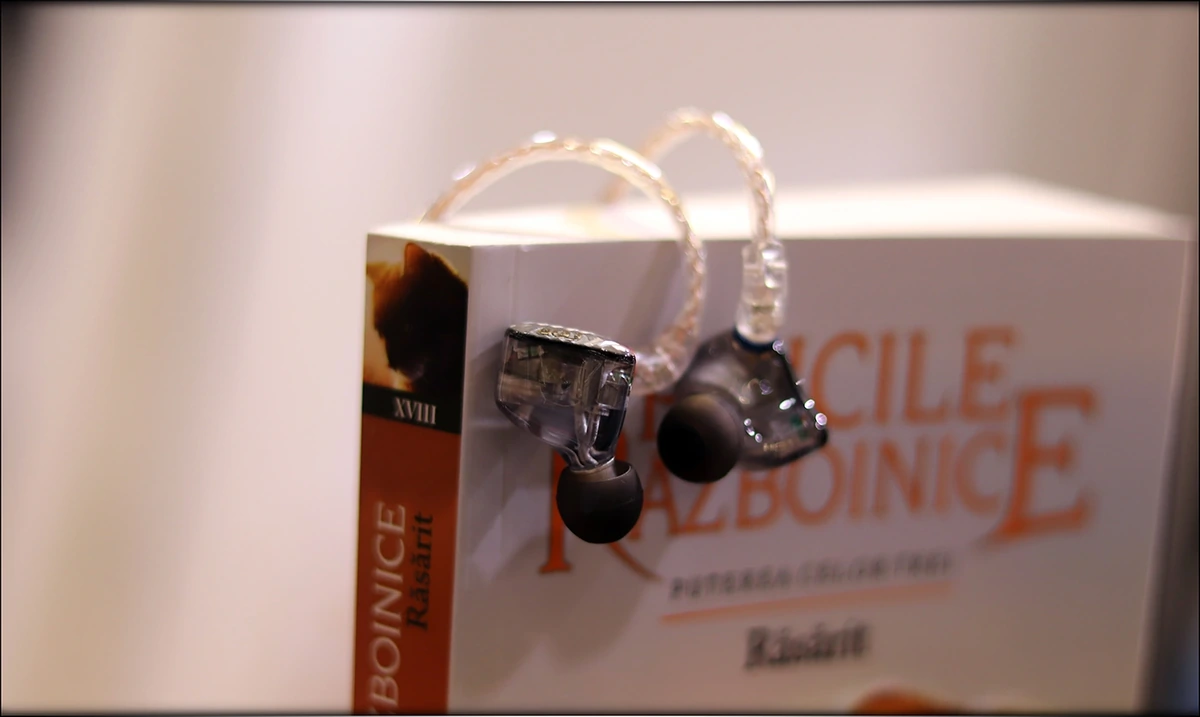 The bass is natural in speed, to slightly speed, and gives the whole sound a good amount of weight, but the sub-bass doesn't have the best extension. This means that AQ3 will work far better for Jazz / Classical rather than EDM. Rock is a good to go style for them, but downtempo isn't. The sub-bass doesn't roll off entirely, but the quantity really is lower than the midrange. The upper bass and lower midrange has enough presence to give music a natural thump, but it lacks that impact in the sub lows. 

Everything relies on their midrange. It is the central element of the sound. Having a forward midrange also means that they have a somewhat forward presentation, and a normal to slightly small soundstage. On the bright side, joke implied, the midrange is extremely natural, and surprisingly detailed, for this price range. In fact, they easily outdo many IEMs in this price range for detail alone, and that has a beauty of its own. The downside is that the sound can be slightly too edgy, too grainy, or too harsh. Happily, that is not the case, and generally the whole AQ3 sounds pretty natural, just with a forward mid and a really detailed sound. The main impact lies in the midrange, so music like Punk sounds especially good. 

The treble is smooth and somewhat relaxed. This means that it could be called dull and smooth, the detail in the treble is not overly impressive. All in all, if you're into relaxing and laid back treble presentations, the AQ3 is simply outstanding, they have a really natural sound to the treble, although the uppermost part of the treble is not that airy, so the overall sound still relies on the mid for refinement and space. 



Youtube Video Review

https://www.youtube.com/watch?v=MuCoidkYJsE



Comparisons 

The comparisons list includes FiiO FA7, Periodic Audio Ti, and Dunu Falcon-C. All of those are different, and this is mainly because at this price point, it is better to explore options from different sonic presentations, since the mid-forward style is the most rare regardless of the price range. Some worthy mentions are the Shozy CP, Shozy Hibiki, CTM Clear Tune Monitors Da Vinci IX, TheCustomArt Fibae Black, the Rapture from Fischer AMPs. Once you go up the price ladder, there's also the stuff where you can configure the sound, like the FLC 8N, or even the FiiO FA9, the current flagship from FiiO, which has three physical switches, and can sound pretty mid-forward.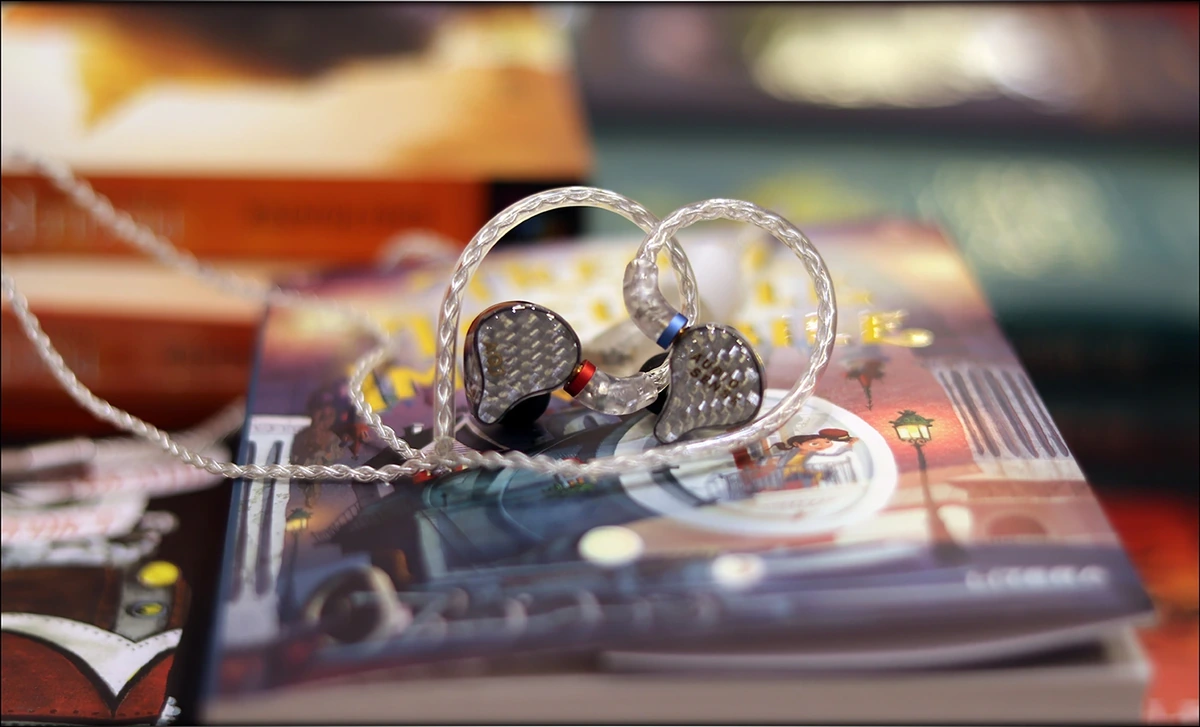 Audiosense AQ3 vs FiiO FA7 (190 USD vs 250 USD) – FiiO FA7 is close enough in pricing for this comparison to make sense, so the previous midrange king of warmth does get this comparison. The package of FA7 is better, but the default cable is not much better than Audiosense. On the other hand, the sound is much warmer, the bass is deeper and much more impactful on the FA7. The AQ3 sounds more clean, clear, lighter, snappier, also less bassy. 

Audiosense AQ3 vs Periodic Audio Ti (190 USD vs 250 USD) – The Ti is one of Periodic Audio's finest, and shows how this company became a favorite, despite not offering detachable cables. They have a beautiful, musical sound, and their IEMs have a really hidden design, where you can safely assume they're entry-level units, they look stealthy for IEMs, and they have a much warmer, more delicate sound than the AQ3 which is more forward, a bit harder around the edges and which reveals more detail, but is less romantic. 

Audiosense AQ3 vs Dunu Falcon-C (190 USD vs 250 USD) – The Falcon-C is the ideal midrange priced V-Shaped IEM, with a wide stage, an open design, good ergonomics and Dunu's stellar support. The only minor downside I could see there is that if you prefer a mid forward sound, I would always recommend AQ3, there's no question about it, but the overall cable quality, IEM comfort, build quality and detail is similar. AQ3 can reveal a bit more thanks to its mid forward design, while Falcon-C has a wider and a deeper stage. 



Recommended Pairings

The list of recommended pairings include FiiO M3 PRO, iBasso DX120, and HIDIZS AP80. There are many other sources that would work really fine, like a FiiO BTR5, Earmen TR-AMP, Lotoo Paw S1, and even something pretty modest like an Audirect Beam or an iBasso DC01 / DC02.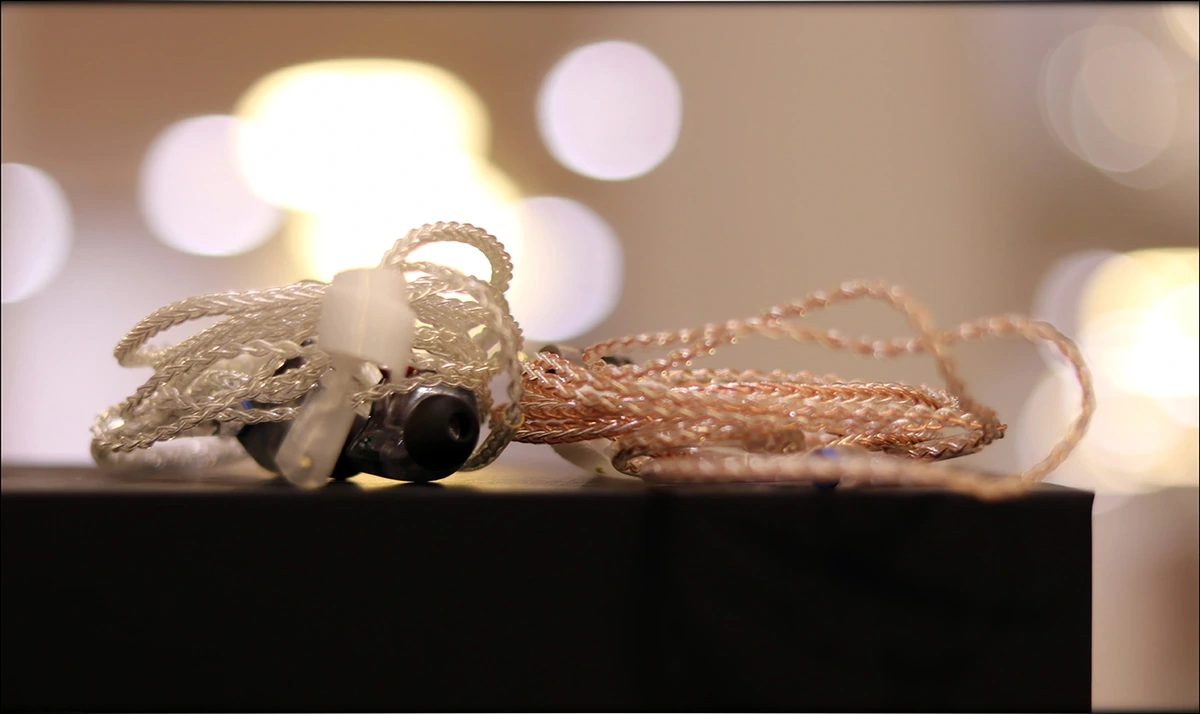 Audiosense AQ3 + iBasso DX 120 (190 USD + 300 USD) – iBasso DX120 is a bit of an overkill when it comes to driving AQ3, but it has the most beautiful midrange from the entry-level DAPs out there, and the amount of driving power / punch it has also make it easy to recommend because for IEMs you won't be needing to upgrade it anymore after a long while. IT doesn't have any BT or special features, but it has a really good ergonomic and build quality. 

Audiosense AQ3 + FiiO M3 PRO (190 USD + 100 USD) – M3PRO doesn't have Bluetooth, or any bells and whistles, but it has a good amount of driving power, a very ergonomic shape and design, and it doesn't cost very much either, making it an ideal MP3 Player in 2020, and one I can easily recommend for almost any IEM. The advantage of using M3 PRO is that it has a dry sound, so if you want to see what the absolute detail of AQ3 sounds like, it should be just it, from the ~100 USD price range. 

Audiosense AQ3 + HIDIZS AP80 (190 USD + 140 USD) – AP80 is great because it is tiny, has an excellent price, manages to squeeze pretty much everything there was inside the AQ3, but it also has a nice EQ made by Hiby, which you can use to enjoy the AQ3 more. I mean, I was able to find out a lot about the sonic characteristics of AQ3 from using the AP80 and playing around with the EQ, but it will come in handy if you want to slightly tweak the sound of AQ3 too. 



Value and Conclusion

The value of AQ3 is great indeed, and they provide exactly what they promise, an excellent overall deal for 190 USD, for those who love a mid-forward presentation. The value is good not only because they have a nice sound, and good overall performance, but also because they have a nice comfort and build quality.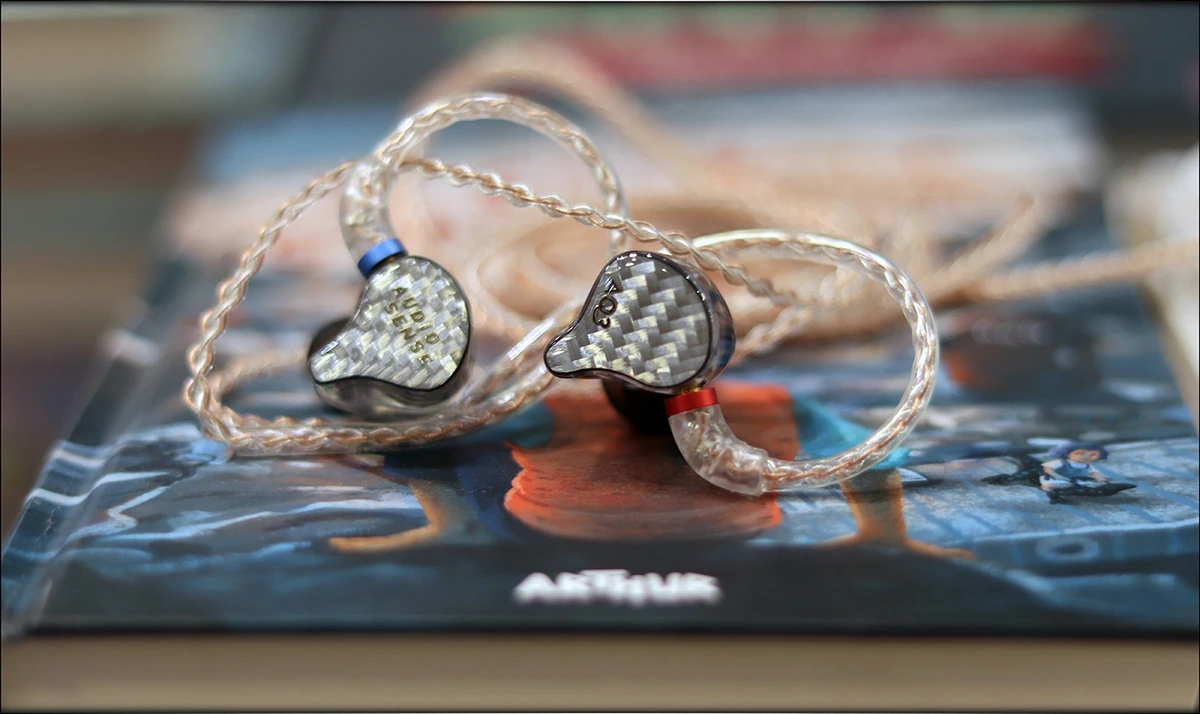 The sound is exactly what you'd expect from a midrange-forward IEM with a smoother top end and a rather more limited bottom end. It is beautiful in terms of detail and naturalness, but also relaxed and fairly wide, although it lacks depth, in the end being what I'd consider a bit intimate for my liking. It sounds smaller than most V-Shaped IEMs, because the mids are forward and the whole bass and treble feels recessed, so if you like some intimacy with the singer, or listen to a lot of voice-centric music, especially female-voiced music, the AQ3 should deliver really well.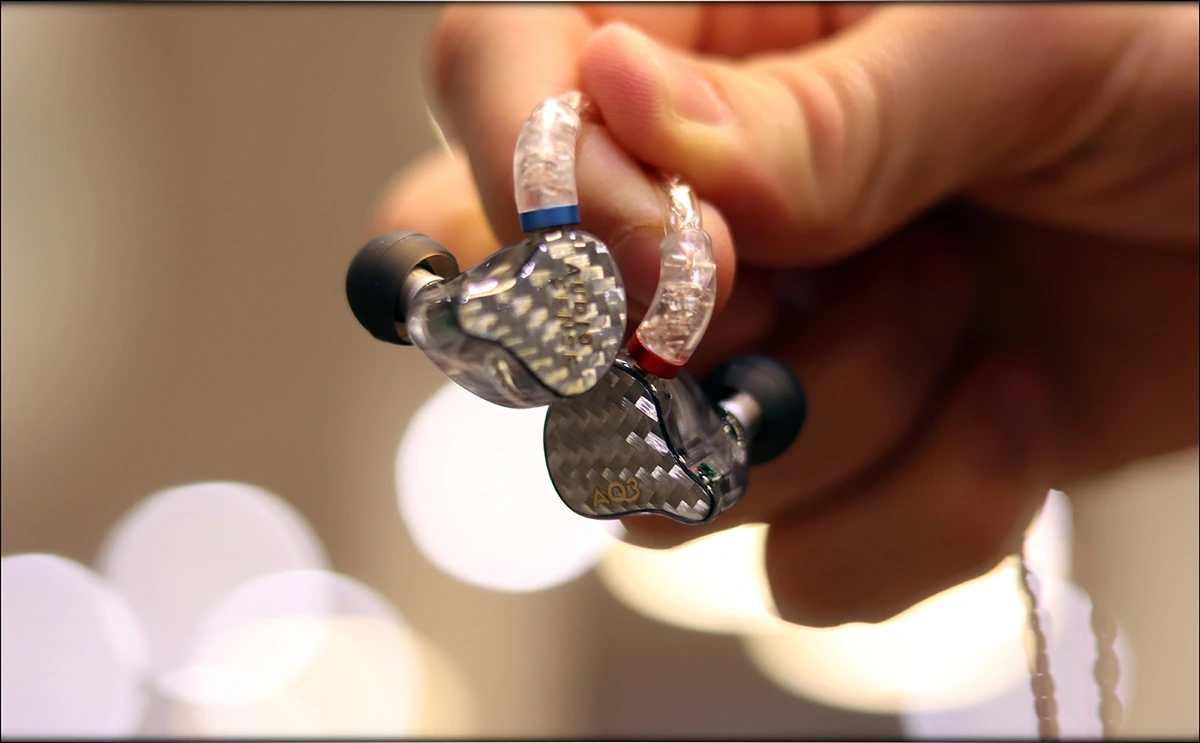 At the end of the day, regardless whether you're looking for IEMs, or cables, or even other accessories, you should totally check out Audiosense, and if you really want a nice mid-forward IEM with a ton of detail, and a great comfort / build quality, you should check out the new hybrid 2BA + 1 DD Audiosense AQ3, which managed to impress from the start. 
Product Link
You can always purchase Audiosense AQ3 from www.amazon.com here: https://www.amazon.com/AUDIOSENSE-1Dynamic-Earphone-Detachable-Printing/dp/B084YYM944/
---
--- Please remember to stay safe, and always have fun while listening to music!---
 - If you have a dime to spare, please donate, and help us! It would make the day brighter for me and my wife- 
---
Full Playlist used for this review
We listened to more songs than those named in this playlist, but those are excellent for identifying a sonic signature.  I recommend trying most of the songs from this playlist, especially if you're searching for new music! The playlists are different for Spotify, Tidal and Youtube, and based on the songs I enjoy and are available on each!
https://www.youtube.com/playlist?list=PL_cjBXGmwSHSdGcwuc_bKbBDGHL4QvYBu
https://open.spotify.com/playlist/5J3oloz8Riy9LxEGenOjQ0?si=979ba4f082414be7
https://tidal.com/browse/playlist/330fd544-8e5b-4839-bd35-676b2edbb3d5
--- Contact Us ---





---