Tronsmart T7 Party Omnidirectional Outdoors Speaker – Bottled Music
Tronsmart T7 is a $49 USD tubular speaker with IPX7 rating, an interesting 360 degrees sound coverage, and RGB lighting.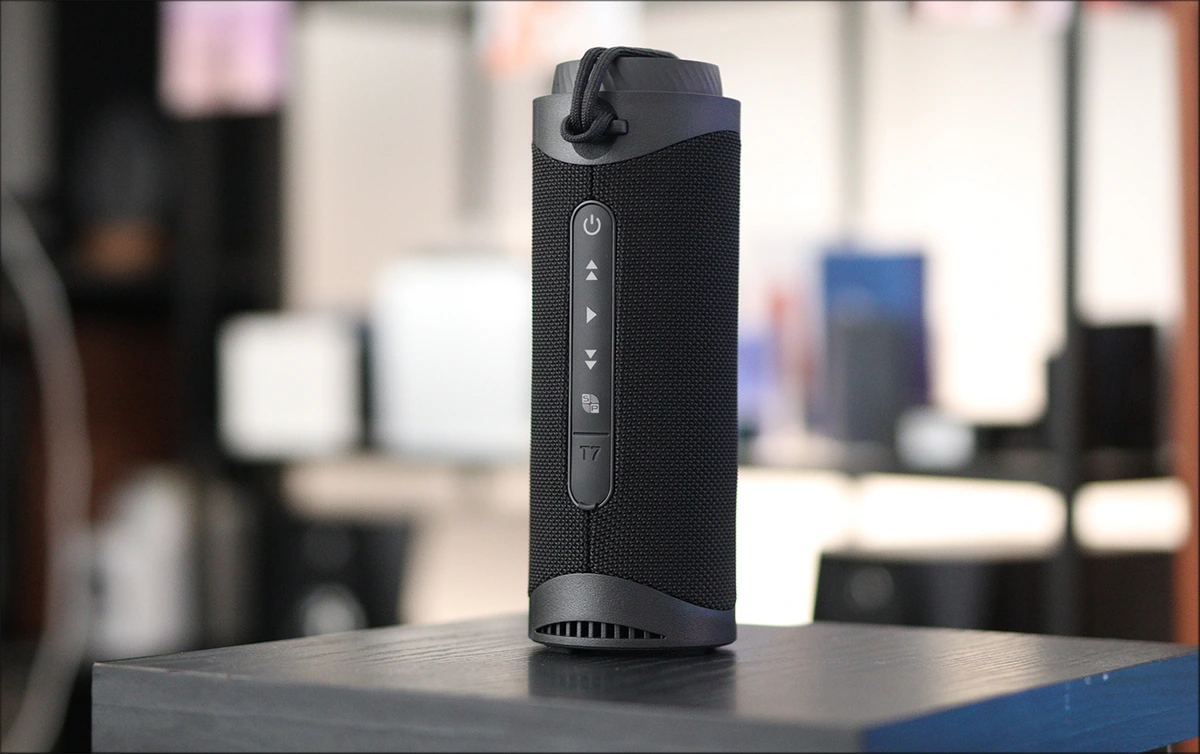 Introduction
Tronsmart is the go-to company when you need entry-level speakers that sound better than JBL or other big brands but cost only a fraction of their prices. They have strong support and are widely available in many local stores, Amazon and more. They are a recommended brand if you're looking for insane price / performance ratio and judging by the shape and design for their products, it looks like they are the OEMs or Original Equipment Manufacturer for some other big names, or at least they have OEM pricing, offering the same quality.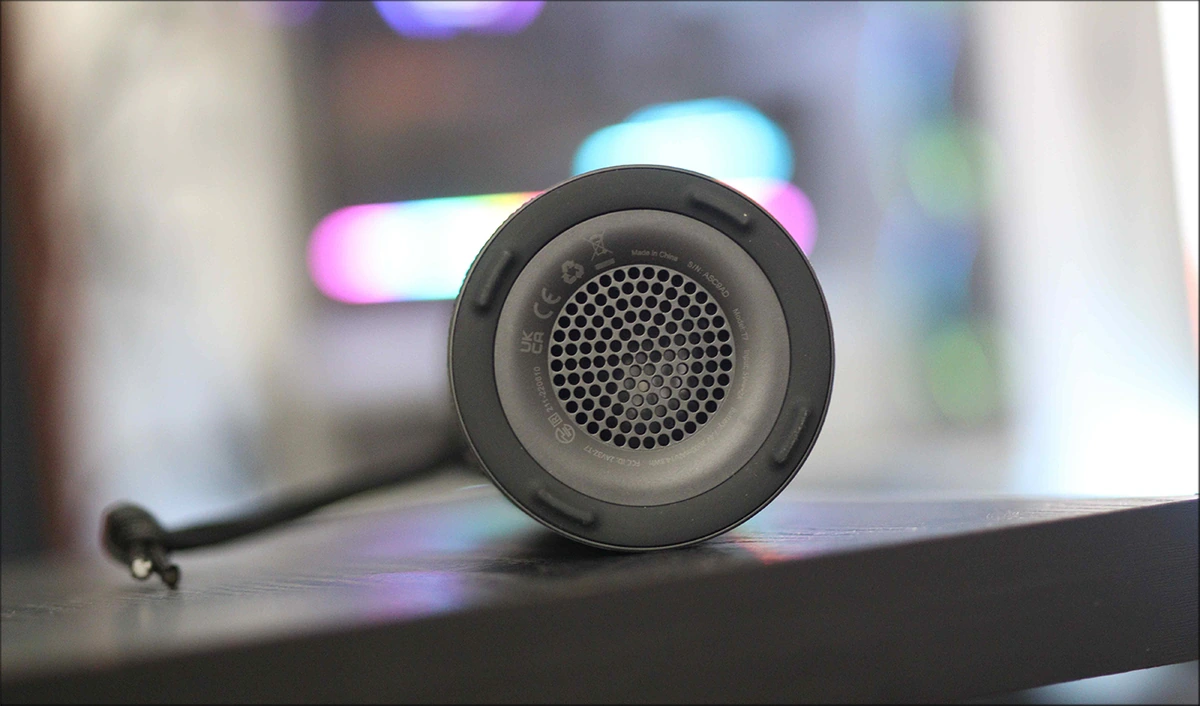 It should be noted that I have absolutely no affiliation with Tronsmart. I'd like to thank Tronsmart for providing the sample for this review. This review reflects my personal experience with the Tronsmart T7 Portable Outdoors Speaker. Every opinion expressed is mine and I stand by it. The purpose of this review is to help those interested in Tronsmart T7 Portable Outdoors Speaker find their next music companion. 
Product Link
You can grab one from www.amazon.com here: https://amzn.to/3WOGVCw
If you're in the UK, you can grab one from www.amazon.co.uk here: https://amzn.to/3WQWdH6
And if you're from Europe, you can grab one from www.amazon.de here: https://amzn.to/3WNKxEN
Build Quality/Aesthetics/Features
Tronsmart T7 has individual volume, separate from your smartphone, so you can use the volume wheel, the one with the RGB lights to turn the volume, and set the volume to maximum on your smartphone. There is no difference in sound between using T7 while it is charging and using it naturally.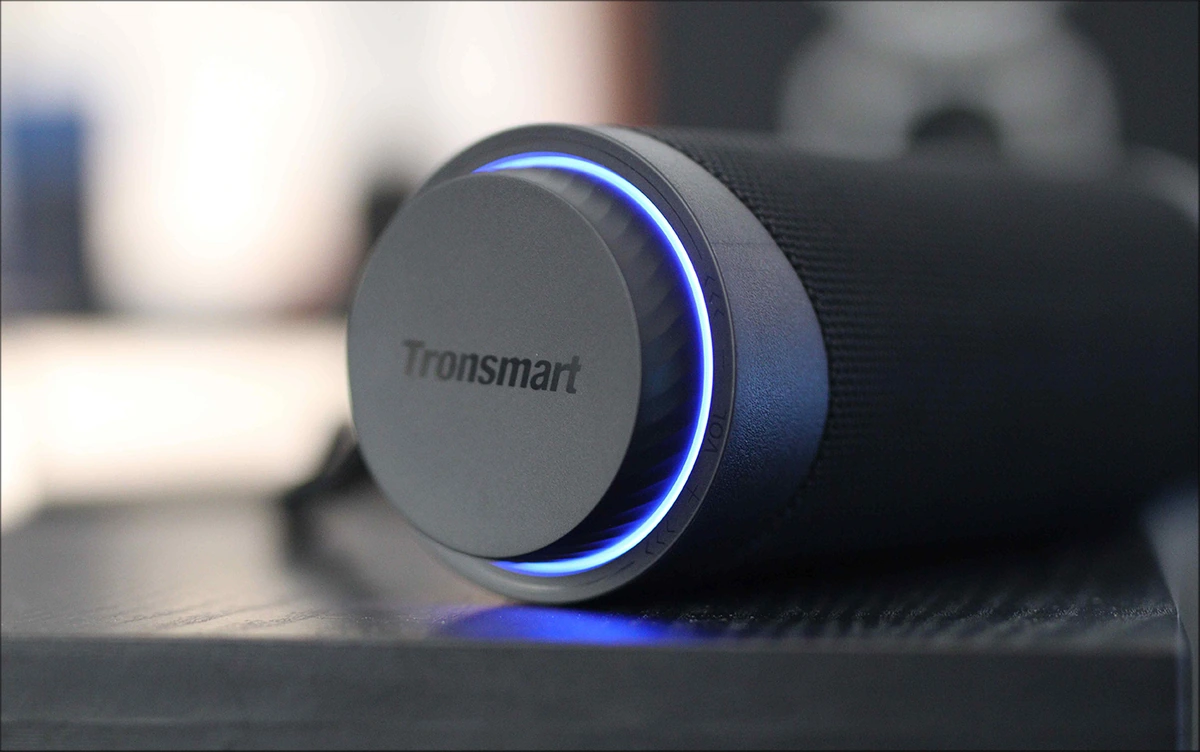 The idea of it having a 360 degrees of sound is that regardless of how you turn or twist it, it will sound roughly the same to you. It has Bluetooth 5.3m a strong connection that I've never been able to break, and IPX7 Waterproofing, which means you can use it in the rain, or rather that it won't break if rain starts pouring on it. 
The battery life is quoted at 12 hours of play time, which I find to not be the number I'm getting if using it at maximum, and that number is closer to 8 hours, but really and honestly, it is super loud at maximum, so you're not likely to be using it at max, and you'll most probably get close to 8 hours in real life applications. 
The call quality of T7 is very good, I could hear the person on the other end well, and they reported superb call quality, but you'll look a bit odd to speak to the speaker like you would into a microphone. A really large and thick microphone bottle of a speaker at that. 
The general usage of T7 is pleasing, it is comfortable to use, you can hear music even if you're holding it in your hand, and it has that beat driven RGB light that I found fun to play with. It supports a microSD card if you want to play files locally off of it, but I did not end up using that as the usage is not clear. You will need to install the TronSmart app to get the most out of it, including EQ modes, so I recommend checking that, as it increases the fun you can get out of it and the user experience. 
Sound Quality
The only way to use T7 is to have it connected by Bluetooth to a source such as a smartphone, as it does not have aux input, and the USB port can only be used to charge T7. It can only use SBC, with no support for aptX or LDAC, or other advanced codecs. Most impressions from today's review have been taken with the best EQ mode, which is the Sound Pulse mode, that sounds the most detailed, and most fun for T7. The maximum volume is extremely loud, but distortion-free, and it would be more than enough to entertain a group of 9-10 people, achieving as much as 100-105dB of loudness.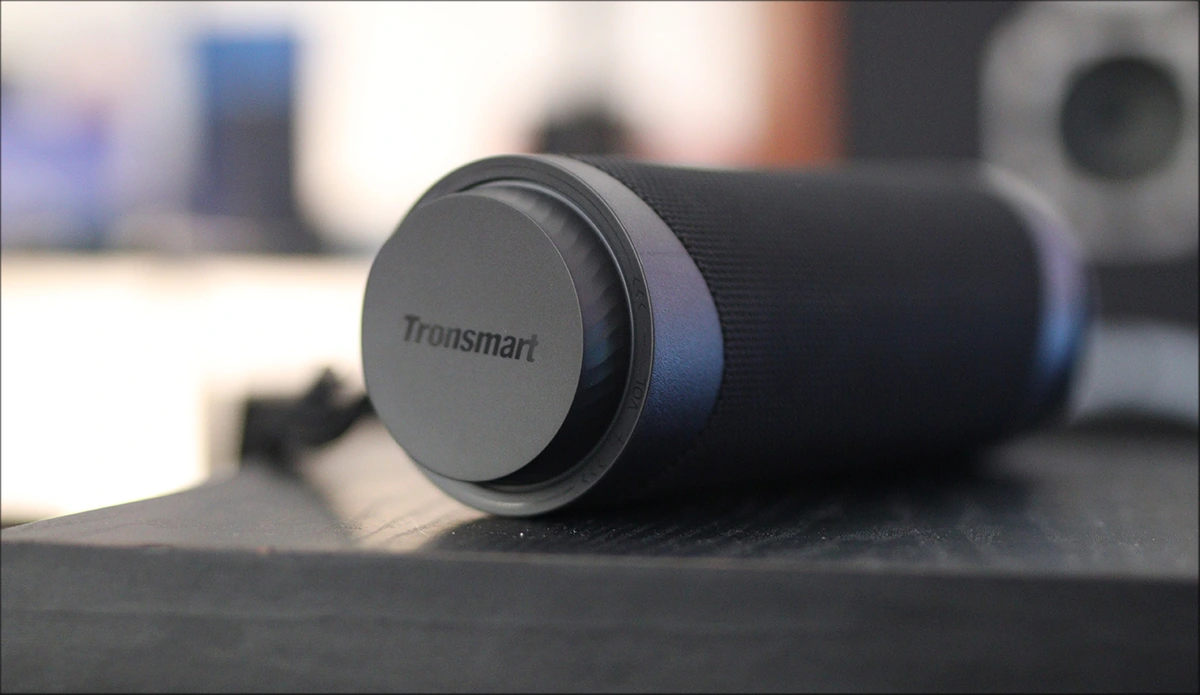 The overall sound can be described as clean, detailed and really punchy. The secret to getting the most out of T7 is to have it placed on a surface, but the bass will be heard even if you hold it in your hands or keep it in the air. It really has that 360 degrees of coverage, and the sound is roughly the same regardless of where you're placed relative to T7, and it doesn't even sound mono, so it tries to emulate a stereo sound, but that works much better if you're indoors where sound can bounce off walls and other objects rather than outdoors. I've tested it both indoors and outdoors, but for the sake of mentioning it, I can only write today's review while indoors at my computer. 
The bass of T7 is audible and really strong, offering a really strong mid and upper bass, having a low-end extension to about 50-60Hz, with good weight and a slow note decay to each bass note. The best bass sound is if it is placed on a wooden surface, where the acoustics make it sound like a much larger and heavier speaker. It is important to keep it upright if you want the best bass, as keeping it on the side provides much lower bass. The upper bass is quite uplifted which can make it sound boomy at times, but that's preferable to a sharp or harsh sounding Bluetooth speaker, and the effect is much lower if you're outdoors, where the bass is barely enough to keep the sound interesting. 
The midrange of T7 is clean, detailed and smooth. Despite it only having SBC for Bluetooth connection algorithms, the sound is super detailed, and I never struggle to make out what's happening in a song. The best sound is with EDM, Pop and commercial / current music, and T7 will struggle with metal and complex music, as things can become quite busy, and crowded. It creates the feeling of a soundstage by having a good separation between the forward and the background layer, and it has good depth. The sound has most presence in the lower midrange, which is inherited from the upper bass. 
The treble of T7 is airy, but extends only up to about 10kHz, after which it rolls off smoothly. It is ideal for a party speaker, and as I noted earlier, it is best combined with EDM, Electronic and pop music, so the sound doesn't have to reproduce the full width and air of a true cymbal crash. If you're not entirely happy with the sound, there are EQ modes which you can even customize one of, so the sound can become something else entirely if you want it to. It is possible to pair two T7 Speakers to get a true Stereo sound. 
Value and Conclusion
If you're paying 49 USD for a Bluetooth Speaker, you're probably not expecting much, but it has outstanding price / performance ratio, and T7 is one of the most fun to use Bluetooth Speakers I've used to date, it has good battery life, strong bass, and it is fun to use regardless of the volume you're playing at.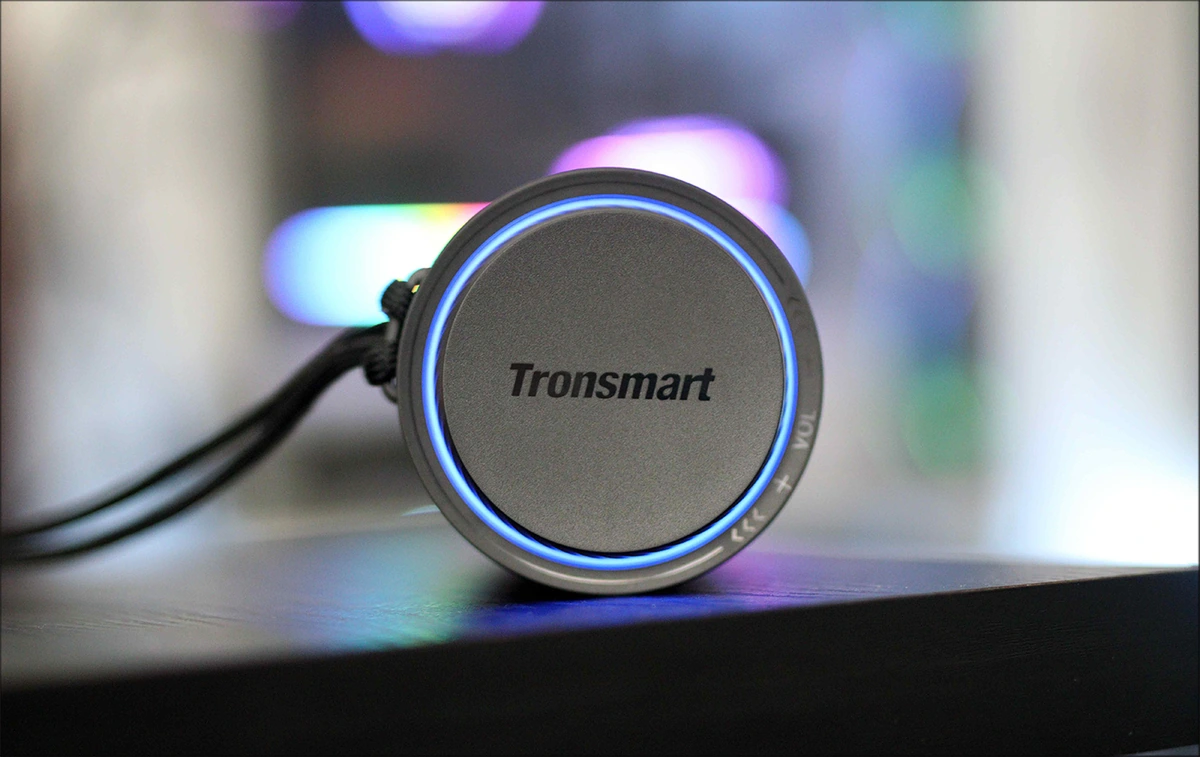 In fact, if you're looking for a Bluetooth Speaker to take outdoors, one you won't need to aim at anyone specifically to get a good sound out of, and a speaker that has a good maximum volume, can entertain multiple people, and can provide a clean, distortion-free sound with strong bass, and a clean, clear midrange, with sparkly treble, Tronsmart T7 is the perfect thing to get, and it has everything you may be looking fort, including an RGB light with beat-driven effects, I recommend it fully.
Product Link
You can grab one from www.amazon.com here: https://amzn.to/3WOGVCw
If you're in the UK, you can grab one from www.amazon.co.uk here: https://amzn.to/3WQWdH6
And if you're from Europe, you can grab one from www.amazon.de here: https://amzn.to/3WNKxEN
Official Website: https://www.tronsmart.com/products/tronsmart-t7-portable-outdoor-speaker
---
---
--- Please remember to stay safe, and always have fun while listening to music!---
 - If you have a dime to spare, and donate, to help us with electricity and work expenses, it would make my day much brighter, as it would help me improve things around the website and increase the frequency of my posts - 
---
Full Playlist used for this review
We listened to more songs than those named in this playlist, but those are excellent for identifying a sonic signature.  PRaT, Texturization, Detail, Resolution, Dynamics, Impact, and overall tonality are all revealed by those songs. We recommend trying most of the songs from this playlist, especially if you're searching for new music!
https://www.youtube.com/playlist?list=PL_cjBXGmwSHSdGcwuc_bKbBDGHL4QvYBu
--- Contact Us ---






---
---