SMSL DO200 Balanced DAC – Finest MQA Performance Everywhere
SMSL DO200 is a high-end balanced DAC priced 490 USD at the moment of writing today's full written review, and it comes with full balanced output, a high number of input interfaces, and the title of being the world's only DAC with MQA support across all its input interfaces. Given its price point, it will be compared to other similarly priced competitors, like Palab M1 Mini (500 USD), Aune S6 PRO (550 USD), and Singxer SDA-2 DAC (700 USD).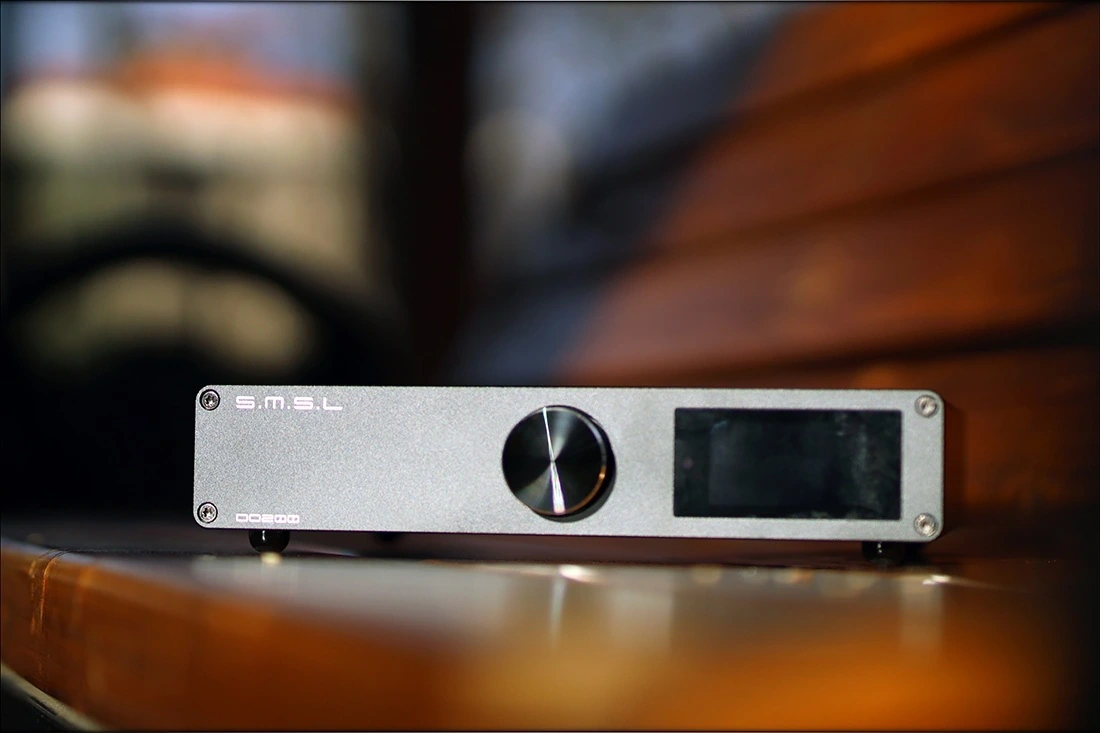 Introduction
I'm starting to get warmed up every single time I review one of those SMSL  units, and the store selling them, AOSHIDA, is one of the best there are. In case you don't trust a foreign store to handle your money and products, the store is also active on Amazon, and you should have no trouble finding the best prices as well as wide availability of products with them. SMSL generally provides a unique blend of affordability, yet good quality of construction, combined with good features, making excellent choices, especially for beginner audiophiles. For example, DO200 has more features than most DACs are able to provide around 2000 USD, so the company really likes to tighten the competition for the western producers, the most important aspect right now being the actual sonic performance of the DO200. You should keep in mind that DO200 is made to match perfectly with AO200, the Amplifier made by SMSL, and which I reviewed recently, as well as HO200, a Headphone Amplifier made in the same series, to match aesthetically, as well as functionally with DO200. 
With AOSHIDA, we have a really nice 2 year warranty for all products sold by the shop, along with a 50-days return policy for any product purchased from them, in case you're not entirely happy with the purchase. They are also happy to provide help in choosing the best product for your needs, and will not shy away from recommending entry-level priced but well-performing equipment. This is different from most Hifi shops around here that will push the most expensive product, and local shops in Romania like AVstore usually do not carry SMSL products, so AOSHIDA is your best bet for getting reliable warranty, quick shipping and great service for your favorite Chifi products. 
It should be noted that I have absolutely no affiliation with SMSL or Aoshida Audio. I'd like to thank Aoshida Audio for providing the sample for this review. This review reflects my personal experience with SMSL DO200. Every opinion expressed is mine and I stand by it. The purpose of this review is to help those interested in SMSL DO200 find their next music companion. 
Product Link
You can grab one from www.amazon.com here: https://amzn.to/3e2Fj2V
If you're in the UK, you can grab one from www.amazon.co.uk here: https://amzn.to/3GREeHr
And if you're from Europe, you can grab one from www.amazon.de here: https://amzn.to/3skntke
Packaging
First things first, let's get the packaging out of the way:
The package of DO200 is actually quite nice, and similar in style and fashion to the one we've seen with AO200. We have the same white outer design, that's functional and non-wasteful, made to impress with the contents, and not the outer layers. 
Build Quality/Aesthetics/Functionality
Starting with the outer design, SMSL DO200 features a beautiful display, next to the central volume / selection wheel. The whole design matches perfectly with the AO200, and it has a full metallic build, with high quality finish to the entire product. At the back things start to get interesting, as we see some exotic inputs, and even exotic outputs for the price point. 
To better understand things, we should mention that DO200 has an ESS DAC chip, or rather two of them, ES9068AS, running balanced, to support the full balanced output. It also uses 5 OPA1612 OP-AMPs, chips that are fairly popular nowadays. It has support for high resolution files, including DSD512, and PCM up to 768kHz / 32 Bit. The USB input is supported by an XU-216 XMOS interface, and DO200 features full LDAC, aptX and Bluetooth 5.0 inputs.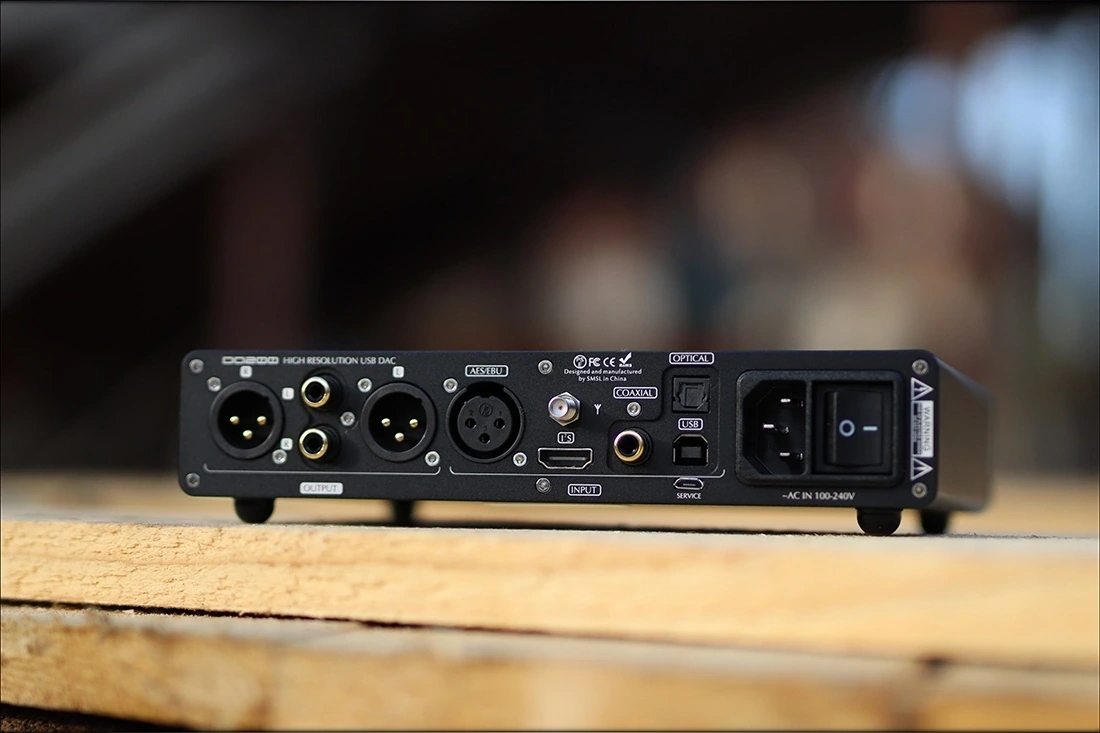 This may not sound that impressive yet, but things start to get interesting when we find out that DO200 is currently the only DAC in the entire world to offer full MQA decoding on all inputs, including USB, Optical, Coaxial, and even on the AES input. We have a nifty remote to control the DAC, and select the input. Although I didn't have the chance to check MQA over the more exotic inputs, I can confirm that it can decode both MQA and Master CD files on the USB input very well. I also want to point out that it is the only full sized desktop DAC that natively supports LDAC and aptX HD. As far as I know, most desktop DACs only have support for SBC and AAC, or aptX HD at most right now. Feel free to leave a comment and point if you know of other DACs that have LDAC and aptX HD right now. All of the Bluetooth communication is handled by the high-end QCC5125 Bluetooth chip, made by Qualcomm. 
AO200 has volume control, which means that it has a variable volume output, but that's something positive, as it has one of the clearest and cleanest signals I've heard to date. Usually, when a DAC has volume control, you'd fear of quality loss over the volume, but with DO200 that is not a problem at all. 
At the back we have both XLR Balanced outputs, as well as RCA single Ended outputs. We also have AES / EBU inputs, the Bluetooth Antenna, an I2S exotic input, Coaxial input, Optical input, and a USB input. The power input uses a large cattle plug, and has an on-/-off switch, for when you want to make sure you turn down the unit. The remote feels minimalistic, and is kinda cool, light and practical. Although most people seem to hear very little difference between PCM Filters, we have a Slow Minimum, Fast Linear and Minimum Phase filter available to spice up the sound of DO200. 
If you want to have DSD or MQA support over the OPtical / Coaxial, you need to enable the processor mode, which basically will use the XMOS processor for the Optical and Coaxial signals, rather than use the DIR or digital receiver chip, as most DACs out there do. I noticed that you need to restart the unit for this to take effect, and it is advised to not change it frequently. There's a DPLL function which basically helps with Jitter and helps avoid interruptions when using poor sources like a TV, but I have not noticed any difference regardless of how I set it up. 
You can select normal and inverted I2S modes, which once again is unique to DO200, and most DACs that support this interface do not feature the option to set a specific I2S mode. 
The overall specifications are strong too, with a THD of a whopping 0.00008%, and a dynamic range of 129dB over XLR, and 125dB over RCA. The SNR is 128dB, and the output impedance is 100 OHMs, pretty typical for a DAC. If you thought that DO200 would hog power, it consumes just 5W of power, which is quite great for a unit that weighs 1.2 Kilograms. 
All in all, I noticed absolutely no issues while using the DO200, all functions work as intended. The interface is fairly snappy, and while you may feel like it is complex, once you read through what each feature does, it all starts making sense. Even better, everything is explained on SMSL's website, which is unique, and most companies do not offer a proper manual, especially online, so I'm grateful for those Chinese companies that do. They all have a style where they don't write a lot of text, but rather offer a ton of photos where they explain things, but those photos are high resolution, so you should have no trouble understanding DO200 and its function. 
Sound Quality
A few years ago, when I first heard of an SMSL product, I was not quite that impressed, and it left me wondering how the Chinese market will evolve over time. Today, upon actually healing where we're at in 2021, I am starting to feel a shiver, as it seems like they are going to be a huge threat to the consecrated Western Brands, and with DO200, it feels as if everyone will start to struggle explaining why they are pricing their DACs high, if they can't match with cheaper offerings from the East. I have used DO200 in combination with AO200 and Buchardt S1000DB Speakers, also NHT C3 Speakers, but with a Violectric HPA V340 headphone Amplifier too, together with a HIFIMAN HE6SE, HIFIMAN Arya Stealth, Sendy Audio Peacock, Audeze LCD XC, and Unique Melody MEST MK2 IEMs. opposed to the AO200, which sounded best from its analogue input, DO200 sounds good from all inputs, regardless whether we're talking about the USB, Optical or even Bluetooth, where it has one of the most clear and clean sonic performances out there. In fact, it has, to date, the clearest and most detailed Bluetooth implementation of any desktop DAC I heard, so for those who need a unit to set someplace and forget about, it should be perfect.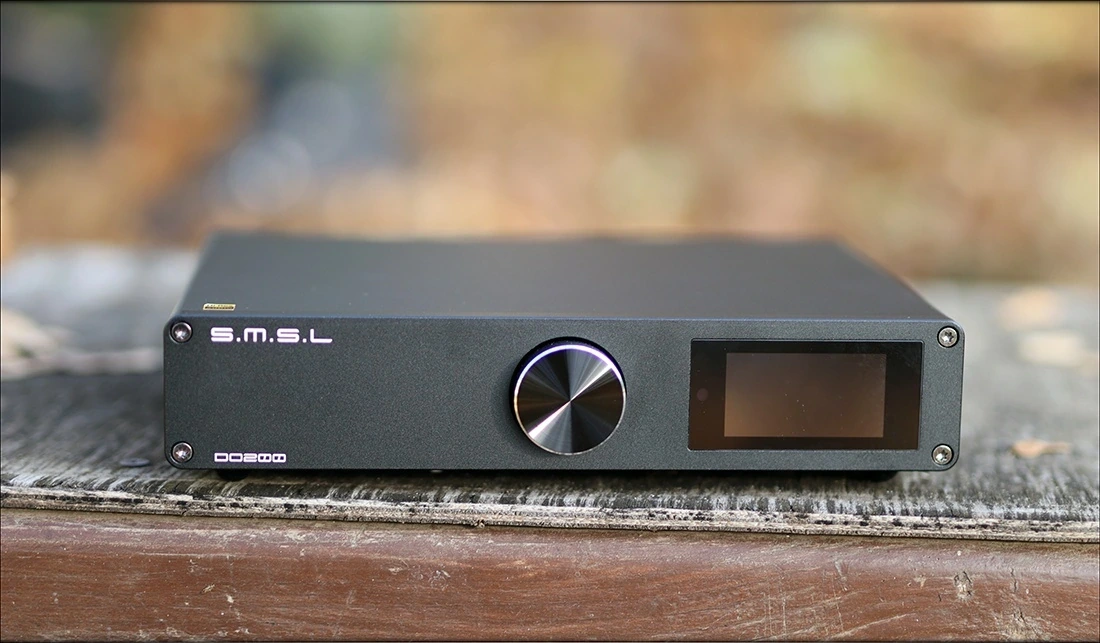 The overall signature of DO200 is really clean, crystal clear and dead silent with the noise floor. It is never boring, and fairly musical, has an excellent resolution, without being too bright or harsh. The bass tends to be tight and controlled, and although the dynamics are a bit constrained, it has a quick decay to each musical note, and will present the soundstage wide, with an airy treble. If you need a simpler way to remember the signature, then it is quick, snappy, clean, clear, and has a slightly leaner bass and leaner treble, when it comes to how bitey they are, which is why the dynamics feel a bit on the soft side. 
The bass of DO200 is interesting, as it is quick, resolute, and practical. It feels like SMSL does not have a house sound, or their products are engineered to sound different, because where their AO200 felt more potent in the bass, DO200 is neutral, clean and distortion-free. At times, you wish that there was a bit more substance, like a bass boost, but the ideal DAC should never color the sound, and the fact DO200 is very linear is a pro and not a con. It also seems to have a certain tightness to it, so the bass doesn't necessarily lack substance, but rather goes for a tight, clean bass with good nuance. The decay is fairly quick, so DO200 is able to keep up with technical music like technical death metal, fast EDM and Dubstep, and won't smear around the bass or introduce distortions regardless of what you're listening to. The bass feels sharp and deep, dense, but not overbearing in amount.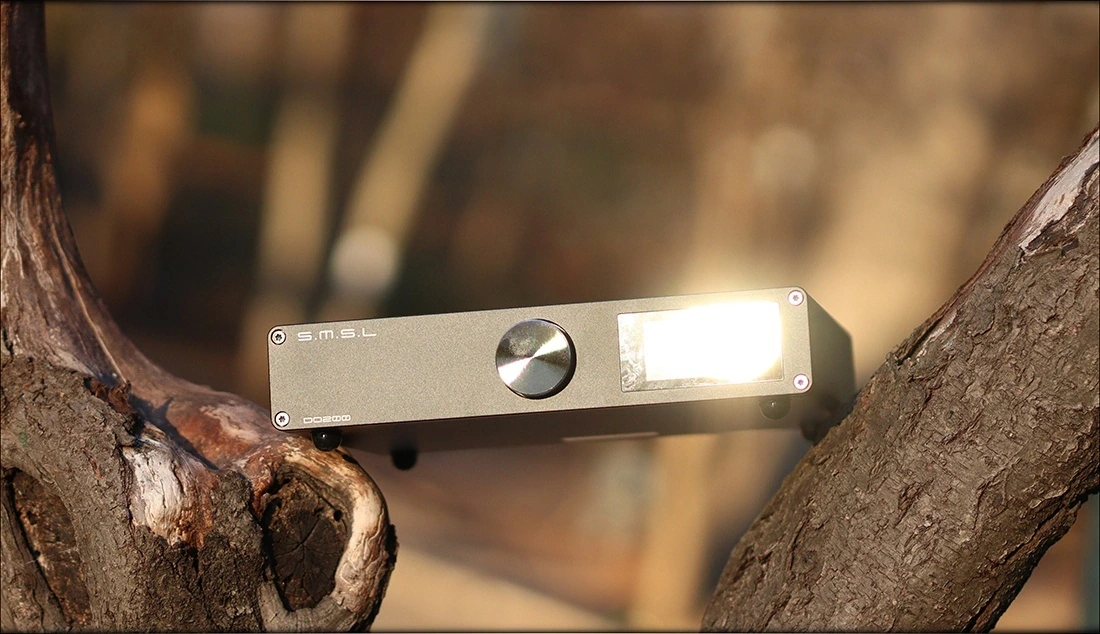 The midrange of DO200 is clean and detailed, vivid, and very wide. I find it surprising that it has absolutely no background noise, even if you're using the Bluetooth input, which usually induces some loud noise floors in desktop equipment. The pitch-black noise floor is present on all inputs, so you no longer have to fear a high noise floor, like you had with the Mytek Brooklyn DAC+, that made me use Optical more often than USB. You also have the advantage of having a musical, and engaging sound that never feels flat or dull, although the overall dynamics tend to be on the softer side of things. In fact, the stage is not just wide, but also deep.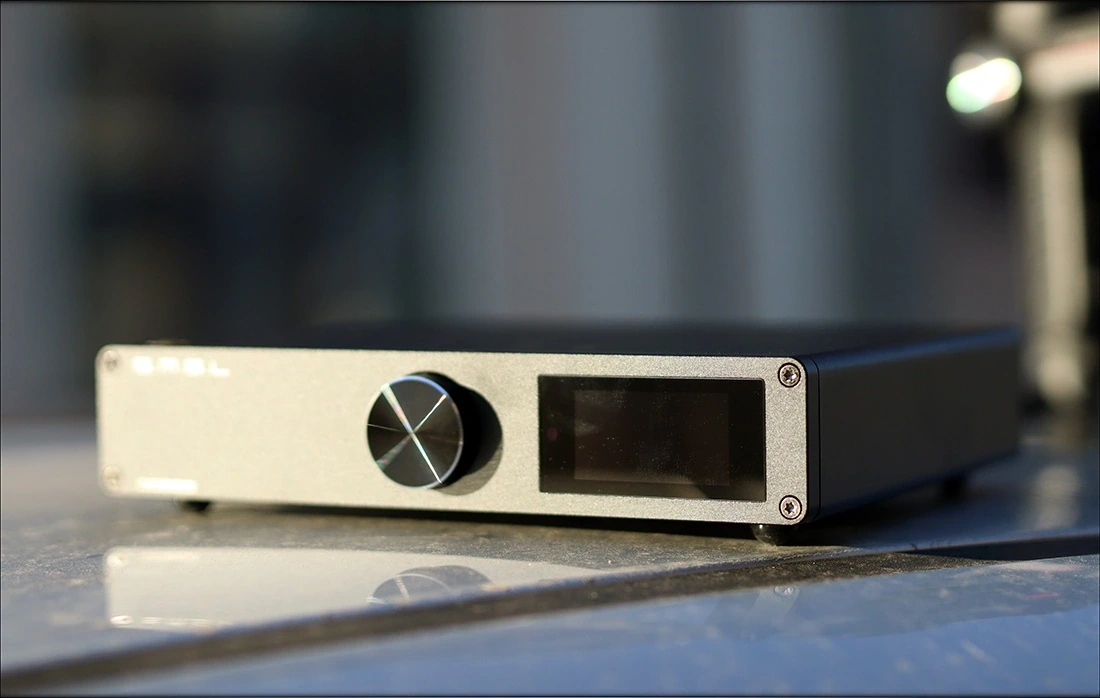 The treble is clean, airy and brightly open, with good extension up to the highest treble notes. There's a good sense of resolution, without DO200 having any digital glare or unnatural sharpness, and the treble feels smoothly textured, enough so that DO200 never comes through as fatiguing. In fact, this may lead some to call DO200 a bit too conservative, especially if you're used to DACs with a strong bite in the highs. DO200 tends to play music as it is, and as it was recorded, so it may at times feel slightly thinner and more neutral than most DACs, especially if your previous DAC was a smoother or warmer sounding, like Pro-Ject DAC BOX DS. 
There is absolutely no loss in quality if you use the Preamp function on DO200, so you don't need to use it as Direct always. There is absolutely no loss in quality when using any of the digital inputs. The XLR outputs sound better than the RCA outputs, and this is shown even on the measurements taken by the company that is selling it to you (you can see it on the official SMSL page). 
Comparisons
There are many DACs around this price point, but SMSL DO200 is surely an overachiever, both technically and in design, so I picked some slightly more expensive units too.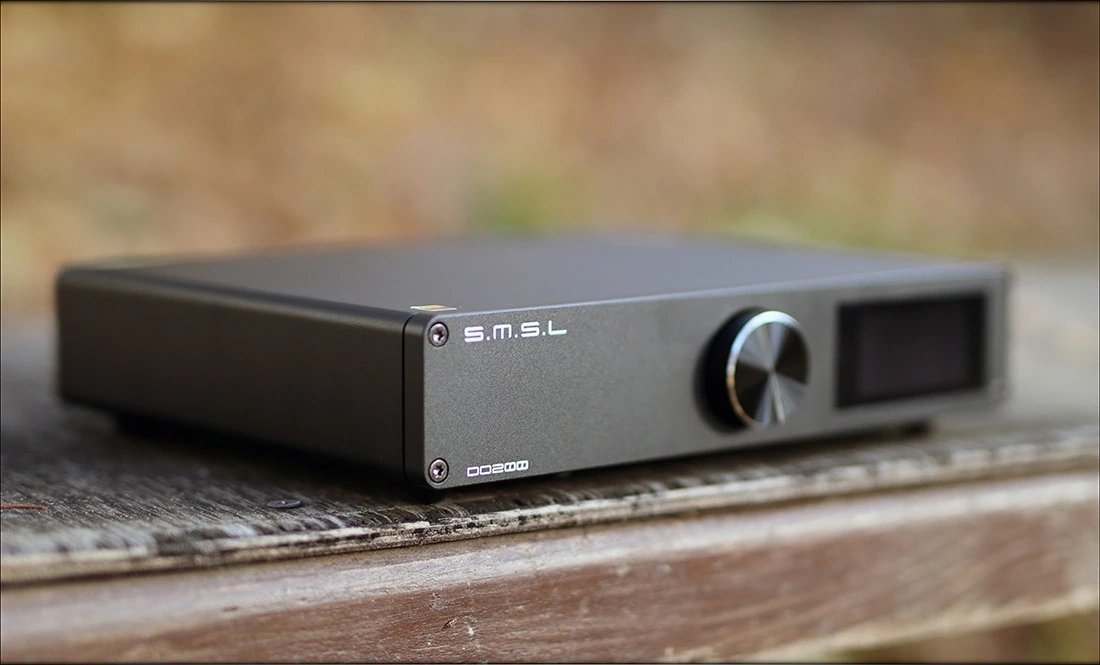 SMSL DO200 vs Aune S6 PRO (489 USD vs 550 USD) – The overall function is quite different between the two, and S6 PRO was fine tuned to work best for gaming, enhancing soundstage width, at the cost of depth and potentially sounding slightly digital and bright at times. By comparison, DO200 sounds smoother, more natural, all while having the same amount of detail. DO200 is more musical, and used as a DAC has a smaller soundstage, but better depth and layering, with more instrument separation. Both DACs are very competent, and S6 PRO has a headphone amp as well inside, but it has low power, so S6 PRO won't be able to drive hard to drive planar magnetic headphones, making most sense as a standalone DAC, exactly as DO200. Only DO200 supports MQA on all inputs, and has good MQA support, plus Bluetoth LDAC inputs, I2S, and DSD support. 
SMSL DO200 vs Singxer SDA-2 (489 USD vs 700 USD) – SDA-2 actually has a headphone output, which is of a very good quality, so things start to get interesting here, with DO200 having a more snappy, deeper sound, and SDA-2 having a slightly wider sound (if both are used as DACs). SDA-2 supports I2S as an interface, but it doesn't have MQA support on all inputs like DO200, and SDA-2 does not have LDAC Bluetooth input either. In fact, as far as features go, DO200 is much better in every way possible, except the lack of a headphone amplifier. The overall sonic presentation is warmer on SDA-2, which sounds slightly softer than DO200, making DO200 more resolute, with a darker background and a lower noise floor, also with more overall focus on speed and clarity. 
SMSL DO200 vs Palab M1 Mini (489 USD vs 500 USD) – Palab M1 Mini is a portable DAC/AMP for IEMs and Headphones, and I introduced it mainly because it has a 4.4mm Balanced output, and because the price is similar to DO200. Comparing the two may feel unfair, since it is quite hard to use M1 Mini as a DAC as well as DO200, and it has a lower number of inputs, but at the end of the day they do similar jobs of processing music. I found DO200 to be more neutral than M1 Mini, which feels smooth and warm, heavier and thicker sounding than DO200. M1 Mini also sounds more fluid, smoother, and has that Mojo-like signature that everyone likes, when driving headphones. This being said, M1 Mini is great if you use it as it comes, and using it as a DAC will result in some unwanted distortion, where DO200 is made to work as a DAC and has a great PRE function and volume control. DO200 sounds more neutral, with a tighter bass, leaner treble, and a quicker overall note decay, making it slightly more technical. 
Value and Conclusion
SMSL DO200 has an undeniably excellent value, both for the sonic performance it offers, but also for the overall build quality, and features it has, being one of the easiest to recommend DACs right now, especially if you're an MQA lover or enthusiast.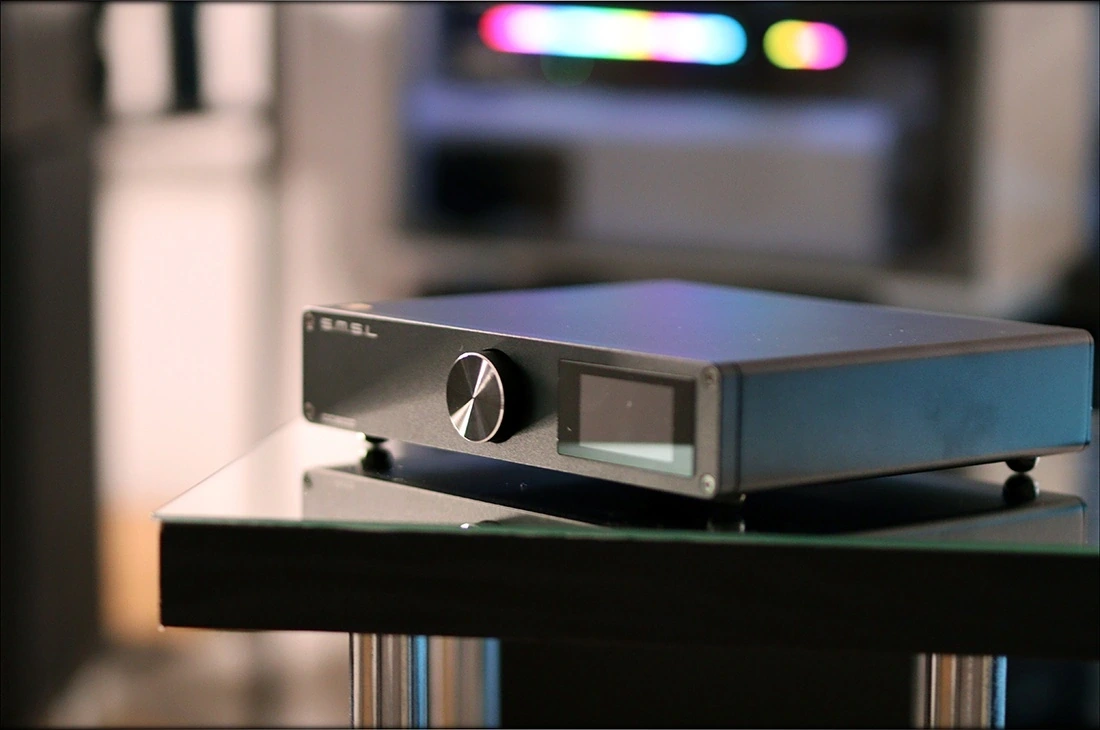 With a nice package that includes a handy remote, and a display, DO200 is made for those who like to be practical, and unless you're a diehard fan of very simplistic DAC designs, DO200 features far more bells and whistles than most competitors. You need to take a second to think taht there are companies selling DACs worth thousands of USDs that do not have a Bluetooth LDAC input, or a proper working USB / I2S input, and which rely on Coaxial / Optical for their workings.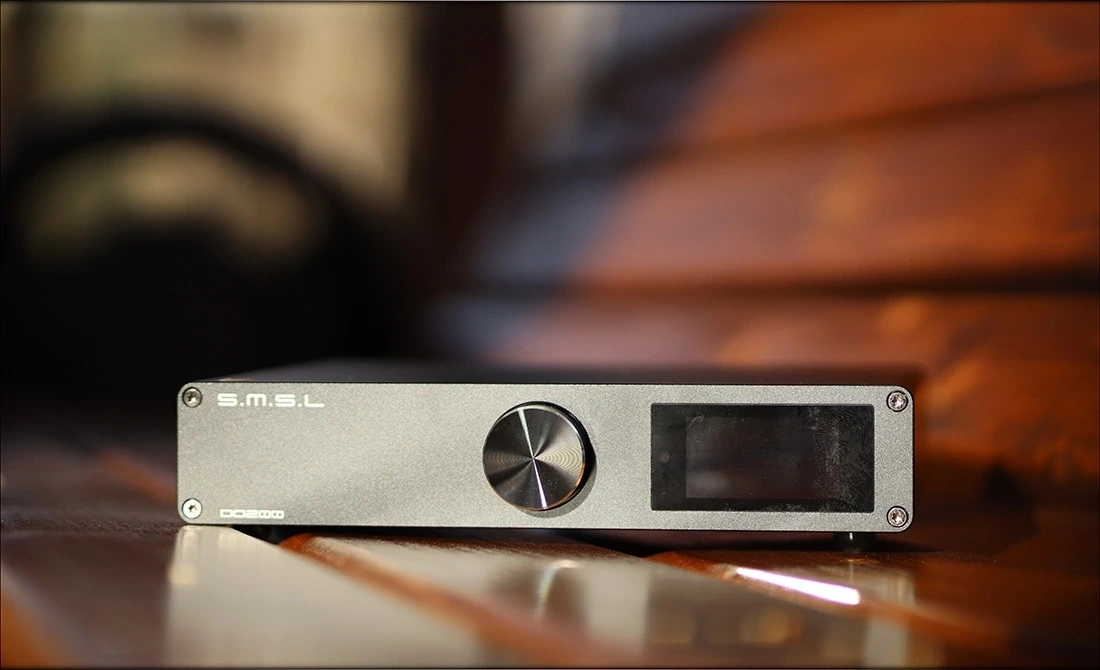 With DO200, it will have a coherent sound, regardless of the input you're using, and as long as you have some handy XLR Cables, you should be set for fun for years to come. In fact, it is so fun that I will be adding it to Audiophile-Heaven's Hall Of Fame as one of the most competent DACs of today's market. 
At the end of today's review, if you're looking for a practical DAC with a remote, volume control, Coaxial, Optical, USB, I2S and AES Inputs, and with a warm and natural sound, then DO200 from SMSL and Aoshida are fully recommended for your next purchase. 
Product Link
You can grab one from www.amazon.com here: https://amzn.to/3e2Fj2V
If you're in the UK, you can grab one from www.amazon.co.uk here: https://amzn.to/3GREeHr
And if you're from Europe, you can grab one from www.amazon.de here: https://amzn.to/3skntke
---
---
--- Please remember to stay safe, and always have fun while listening to music!---
 - If you have a dime to spare, and donate, to help us with electricity and work expenses, it would make my day much brighter, as it would help me improve things around the website and increase the frequency of my posts - 
---
Full Playlist used for this review
We listened to more songs than those named in this playlist, but those are excellent for identifying a sonic signature.  PRaT, Texturization, Detail, Resolution, Dynamics, Impact, and overall tonality are all revealed by those songs. We recommend trying most of the songs from this playlist, especially if you're searching for new music!
https://www.youtube.com/playlist?list=PL_cjBXGmwSHSdGcwuc_bKbBDGHL4QvYBu
--- Contact Us ---






---
---