Matrix Audio Element i Streamer / DAC / Headphone AMP – Music Connections 
Matrix Audio Element i is a Streamer with a headphone output, DAC output, and much more, priced at 1150 USD, and will be compared to some of the best streamers, DACs and headphone amplifiers in the price range, including Cyrus One Cast (2000 USD), cocktail N25 Music Streamer (1400 USD), Keces S3 (1300 USD), Soundaware A1x PRO (700 USD), and Mano Ultra MKii (1200 USD).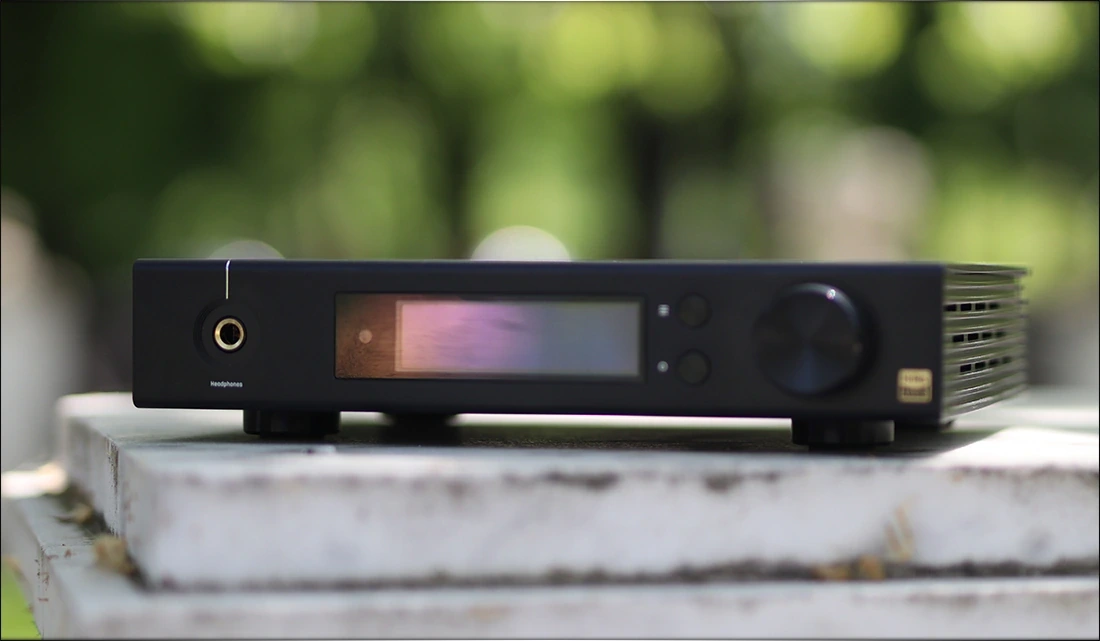 Introduction
Matrix-digi / Matrix Audio is a large company who specializes in audio and audiophile electronics, including DACs, Streamers, AMPs, and many other accessories. They are known for superb quality for their products, and are sold through many channels, including APOS and Amazon, being easy to purchase, and coming with a reliable, and trustworthy warranty. Matrix products are generally priced really well for their performance, and the company is in the top 10 audio companies worldwide, when it comes to price / performance ratio, also being popular even in Romania, many of my friends' owning products from them. 
It should be noted that I have absolutely no affiliation with Matrix-digi / Matrix Audio. I'd like to thank Matrix Audio for providing the sample for this review. This review reflects my personal experience with Matrix Audio Element i. Every opinion expressed is mine and I stand by it. The purpose of this review is to help those interested in Matrix Audio Element i find their next music companion. 
Product Link
You can grab one from Apos Audio here: https://apos.audio/products/matrix-element-i-headphone-amp
You can grab one from www.amazon.com here: https://amzn.to/3NEuuUa
If you're in the UK, you can grab one from www.amazon.co.uk here: https://amzn.to/3NCjUwT
And if you're from Europe, you can grab one from www.amazon.de here: https://amzn.to/3NwURLG
Build Quality/Aesthetics/Features
Starting with the build quality, we have a really beautiful unit, with superb finish on all surfaces and the front. Compared to most of the DAC/AMPs / Streamers that I reviewed, Matrix rounded the frontal and bottom edge of the face of Element i, and also applied their logo with a mirror finish on the upper-right corner of the unit. The unit is also roon ready, with a beautiful logo applied on the left side of the streamer. There's a thin white line on the left side of the streamer that goes until it touches the headphone output, giving the unit a high-end, refined and elegant vibe.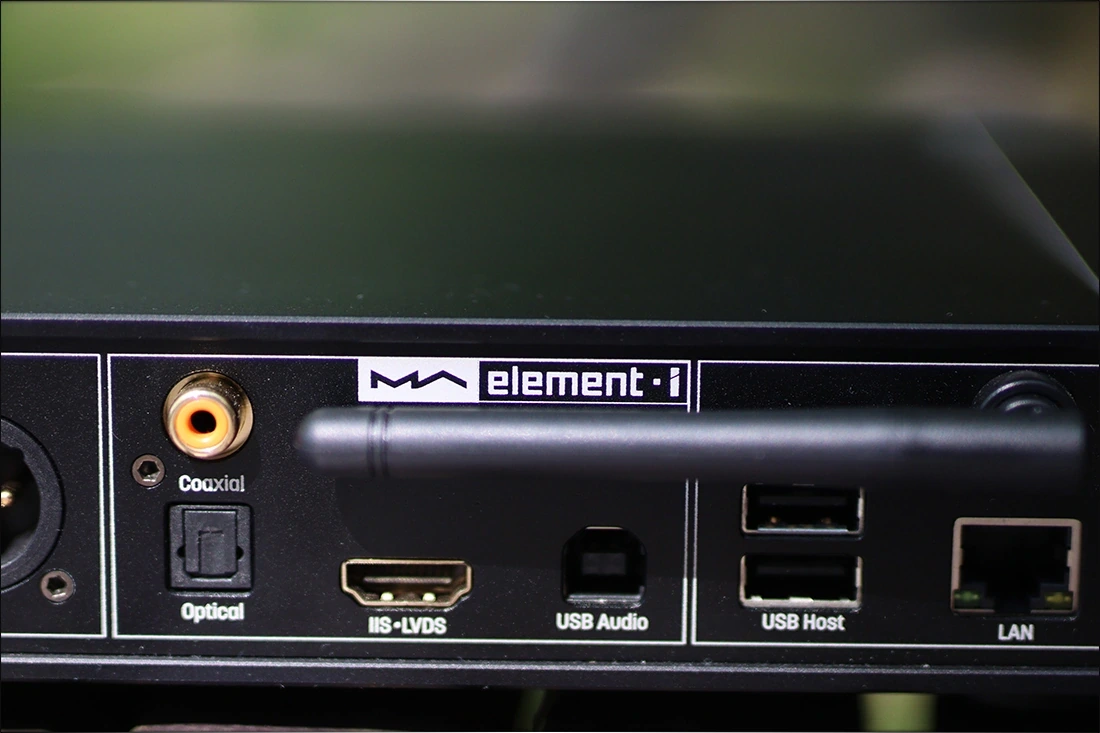 At the front of Element i we can find a black and white display, which has just the right brightness to be visible during all usage scenarios, including in full daylight, but not be distracting or annoying. Next on the display are two buttons, one which controls the input and other settings, and one which controls the output. The display shows the current input, current rate, current output, and current volume, giving user access to all essential data while operating Element i. On the right of the display we can also find a large volume wheel which has soft clicks, and which can be used to browse the menus of Element i, and which can also be pressed to turn the unit on and off. 
Element i has relay switches that click when it is turned on, which protect the headphones and your speakers from loud noises and impulses that could damage them. The headphone output is a single ended, 6.35 mm headphone jack with gold plating, and it offers a high amount of power for all kind of headphones, being able to power behemoths as strong as Audeze's Top Of The Line LCD-5 Headphones. The same headphone output can be used to power IEMs, and you won't have to worry about them burning when turning the unit on thanks to the relay protects, and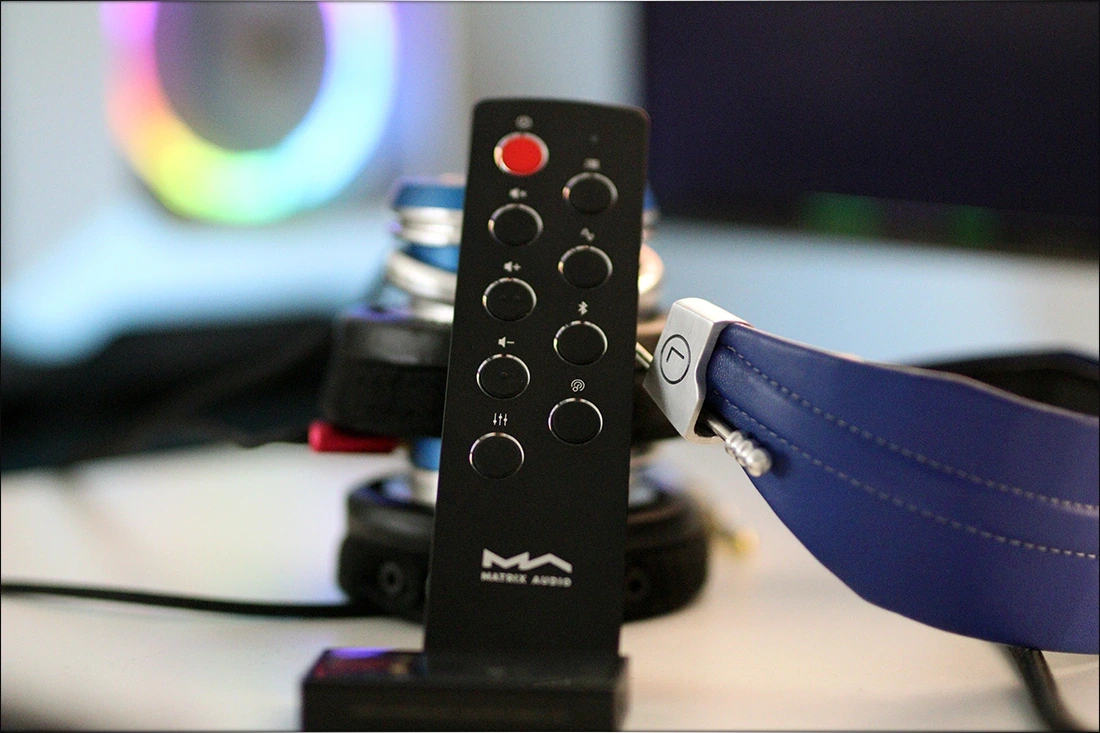 Element i is a unique device, because it can basically be anything you need. It can be a headphone DAC/AMP, it can be  standalone DAC, having both XLR and RCA outputs, and it can read USB devices, be connected to the internet and read data from a NAS, PC, and act as a streamer with roon and Tidal support. There's Wifi as well, and   it has optical, IIS LVDS and Coax input too. Basically, I'll have to split the functionality and sonic parts of today's review as Element i has such an extensive set of abilities. 
Still part of the build quality / features, I want to mention that the unit gets moderately warm during usage, and that there is no Bluetooth support, but there is DLNA and Airplay support, along with Preamp function, when it is being used as a DAC. Speaking of DAC, Element i uses an ES9028 PRO DAC chip, with MA player support. The overall app is basic, but effective, with no problems as far as I could tell. The MA Remote App allows for Hi-Res streaming. USB support is provided by the XU208 interface. The USB port you're connecting Element i to is important as it can inherit some noise from the USB port, and I recommend always using the provided cable if you don't have upgrade cables, and trying to connect it to your best / most silent USB port. 
We also have multiple DAC PCM filters, with a detailed scheme available in the official manual, and the basic idea being that they are ordered with 1 having the highest roll off point, and subsequently the most energetic sound, and 6 having the shortest roll off and the smoothest sound. As usual, using filters to tune the sound results in minimal changes to the sound, with some folks swearing by those and others stating that they have up to no effect on their experience. I found that they have a minor impact on the sound, but not noticeable enough to recommend one above others. Most of today's review is taken on Filter 1. Those filters are categorized as follows: 
1 – Fast Roll Off, Minimum

2 – Slow Roll Off, Minimum

3 – Fast Roll Off, Linear

4 – Slow Roll Off, Linear

5 – Brick Wall 

6 – Hybrid 

7 – Apodizing
Element i is a unique product because it has support for all the services higher priced streamers have, and the performance of those, but for a much lower price. You can use the Ma Remote Streaming app, which basically means Matrix Audio Remote. Since Element i can work as a Roon Remote, I would suggest using it instead. Element i can read Internet Radio stations as well, including those from all over the world, even Romania. I was able to join multiple radio stations, using the Matrix Audio Remote app, including Romanian Hip-Hop, Rock FM, and many others. This has been a delightful experience for me as I could discover a ton of new music, and I experienced no interruptions, no problems, no dropouts when using Matrix Element i. 
I used both wired and wireless Internet, setting up the Wifi network takes less than 1 minute, and the process is pain free, compared to most apps out there. Wired connections will result in lower noise floor, and if you have a very aggressive router, you may hear some electronic interference in the background. Element i is not the only streamer / DAC / AMP that has this issue, and I noticed it with Cyrus One Cast and other streamers too, it is a problem of really bad routers committing noise on audio sources.  
Exploring the ability to read an external USB source, I connected nothing else but my main HDD which is 14 TB in size and holds an extensive amount of libraries, games, movies, videos, and photos. I did this to explore how well Element i handles large collections, and how easy it is to use the function. It takes several minutes for Element i to scan a new USB source to find music. With smaller libraries, like a microSD card or a USB stick, the process is rather fast. The thing here is that Element i is trying to build a library out of your music, which can take a while if you have a large library. Since I have good indexing and folder hierarchy, I was able to easily find the songs I was looking for and enjoy them. A large HDD can take very long to load, so I would recommend using music collections lower than 10.000 songs for the best experience with the USB Host. 
DAC / Streamer Experience
Using a streamer means using a digital source, which in theory will sound the same as other digital sources. The role of a streamer is not to change how something sounds, and for Element i, I would suggest using it as a DAC rather than a standalone streamer. This is because the DAC inside is quite potent, and has good overall resolution. The company quoted that the headphone AMP and the DAC parts are exactly the same as those of Element M, so we can say that the DAC is an ES9028 PRO, and the AMP is a unique implementation made especially for Matrix Audio.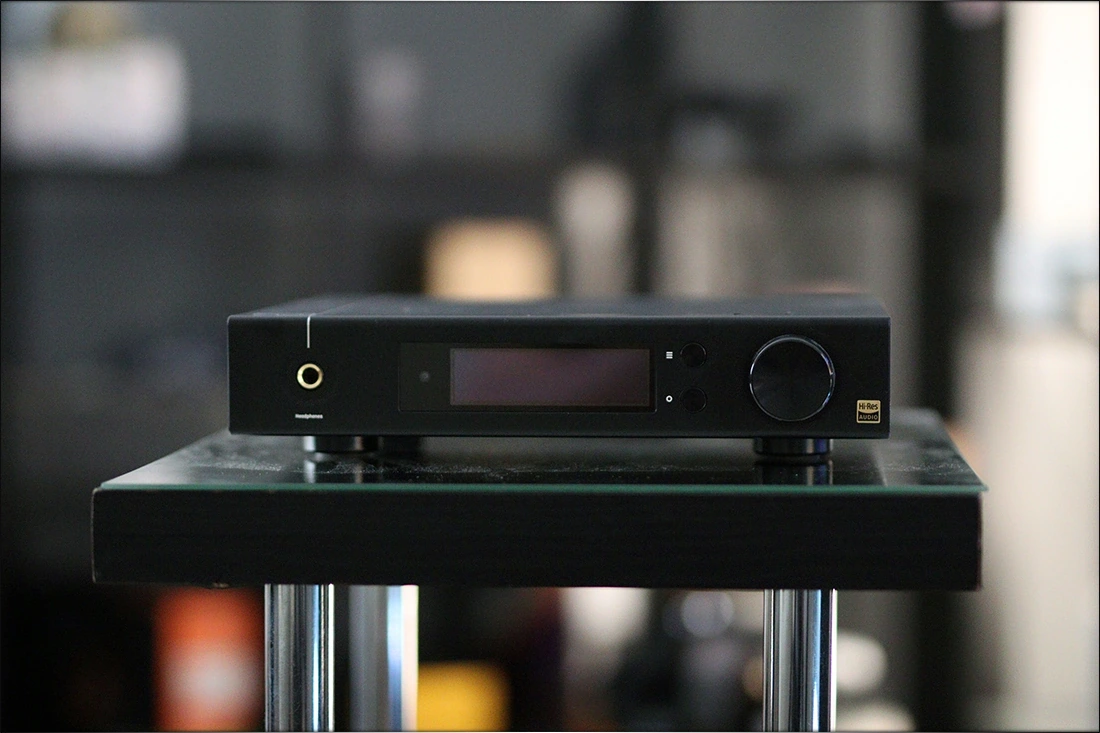 The only feature that I felt I wished Element had is Bluetooth, and it is interesting to see that the company decided to not add it, instead going with Wifi and wired ethernet only. Of course, we need to keep in mind that Element i has been released quite a while ago, and at that moment Bluetooth, and especially LDAC and aptX HD was not quite so common on desktop devices. 
If you're looking for DSD decoding, Element i can even do that, with Native DSD going as high as DSD 512 over the USB input. If you want to stream, the Ma Player is super effective, and although as other reviewers have quoted, it can look spartan, I prefer an app that I can understand after 10 minutes of using it, and which can self explain itself to me. The Ma Remote app is super intuitive, and works on my Black Shark 4 well, with no hiccups. You don't even need to be on the same network as Element i for it to work, and Element i can become a very effective high-end multiroom streamer. 
Even better, it has Optical, Coaxial, and IIS LVDS inputs. While IIS LVDS is a super rare protocol, and you're unlikely to need this one or use it, having optical and coaxial means that you can have Element i in your main listening room, and have it receive signal from PC, Tidal, a gaming console, and even a CD player, all at once, with you being able to quickly switch between those using the remote. It is convenient, fun, and switching is quick. If we mention that Roon endpoint functionality, along with Airplay and DLNA, you basically can configure Element i as a super high-end streamer that can handle everything. 
Sound Quality – Headphone Amplifier / DAC
We need to mention that the power output of Element i is rather high, and it is quoted to have 1320 mW at 32 OHMs, and 248mW at 300 OHMs, and even 124mW at 600 OHMs, at 1%tHD. This is basically insanely good, and can only be found in AMPs that are around this price point, but they usually do not come with a separate high-end flagship level DAC, or streaming abilities, so Element i quickly becomes a super interesting DAC/AMP for those who want top of the line flagship experience. 
The DAC output works both in XLR and RCA formats, and both sound great, with the XLR outputs being slightly cleaner, deeper and more detailed to my ear. The DAC inside Element i is well implemented, and it sounds deep, clean, clear, but very neutral and resolute. Technically speaking, the DAC inside Element i reveals details that aren't apparent even when using Cyrus One Cast, and the overall signature when using those two together brings One Cast to a whole new level of clarity, as the speaker and the headphone amp inside are super potent, Element i being able to deliver that crisp, clean, clear DAC performance One Cast needs (One Cast has a lower end DAC inside). If you like a neutral, super detailed, analytical, crisp and wide presentation, the DAC inside of Element i won't disappoint at all.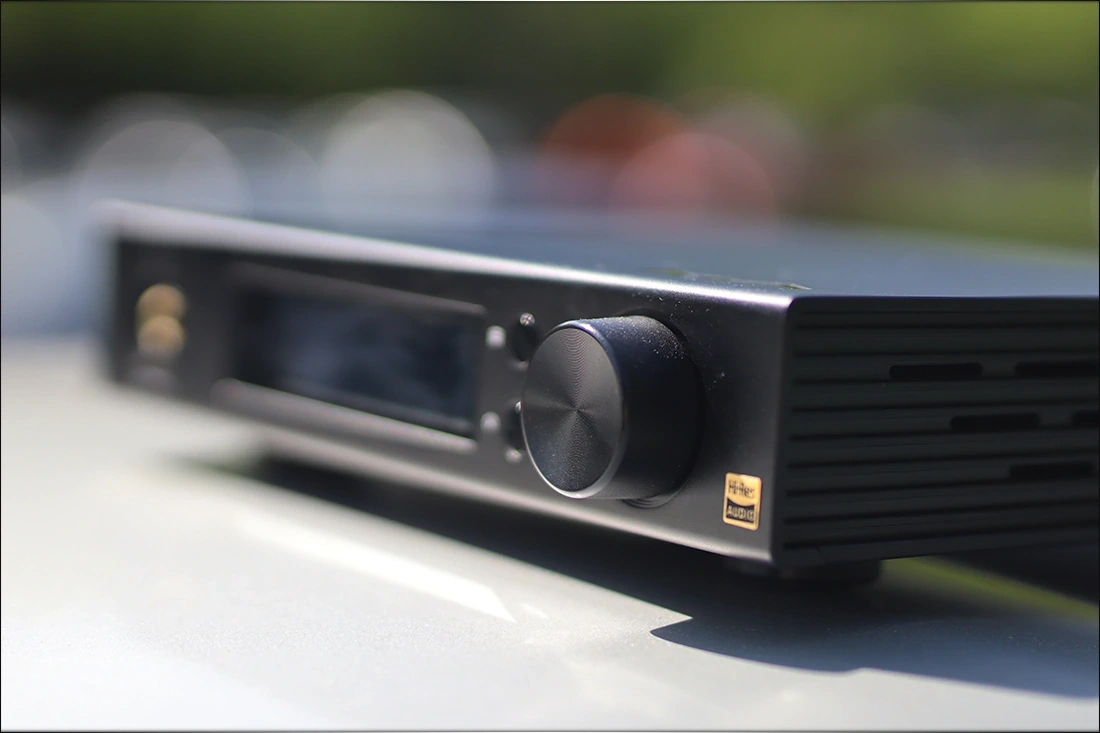 The headphone amp part of Element i is even better than I imagined, and comparing it to other DAC/AMPs with streamers such as Soundaware A1x PRO, Element i has better overall clarity, detail and resolution, better depth, better driving power and better overall impact, as well as maximum volume. Element i is a bit more pricey, so I decided to review the headphone AMP performance a bit more, since Matrix Audio takes great pride in how they developed it.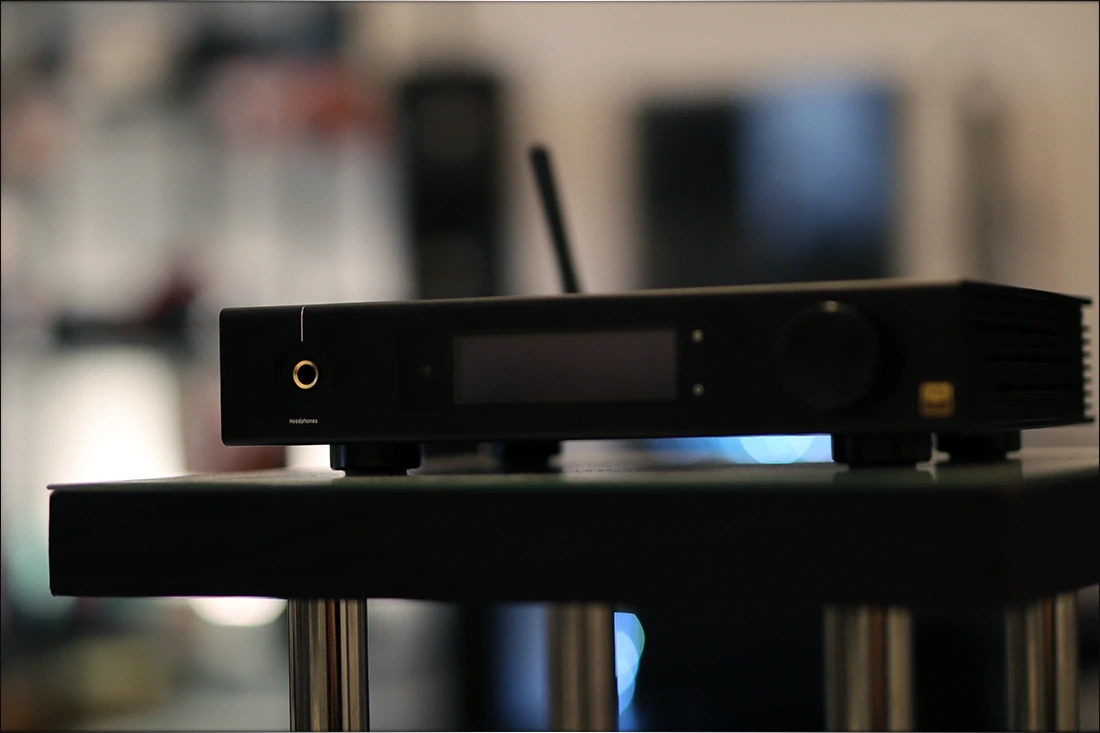 To give you some idea of how high the driving power is on Element i, it is able to easily drive headphones such as HIFIMAN Arya Stealth, Rosson RAD-0, Audeze LCD-XC, Sendy Audio / Sivga Peacock, and Avantone Pro Planar. The noise floor is super low, and Element i is able to drive all of those with ease, having more than enough headroom and dynamics for them. IF you're an IEM or In-Ear kind of guy, you may notice a very slight hiss in the background, when there is no music playing, but it is quickly drowned by music, even if you're playing at very quiet levels. The overall presentation is slightly warm, clean, and deep, with good width, and a super holographic soundstage. 
The most surprising part about using Element i as a headphone amplifier is the superb dynamic range, and it is truly impressive to hear it with every headphone I tested with. The bass of Element i is deep, full and slightly warm, especially when comparing it to a dead neutral headphone amplifier such as Audio-GD Master 19, Element i being slightly warmer, fuller and  bassier sounding. The bass of Element i is quick, but has a natural decay, conveying slower music well, without getting too technical.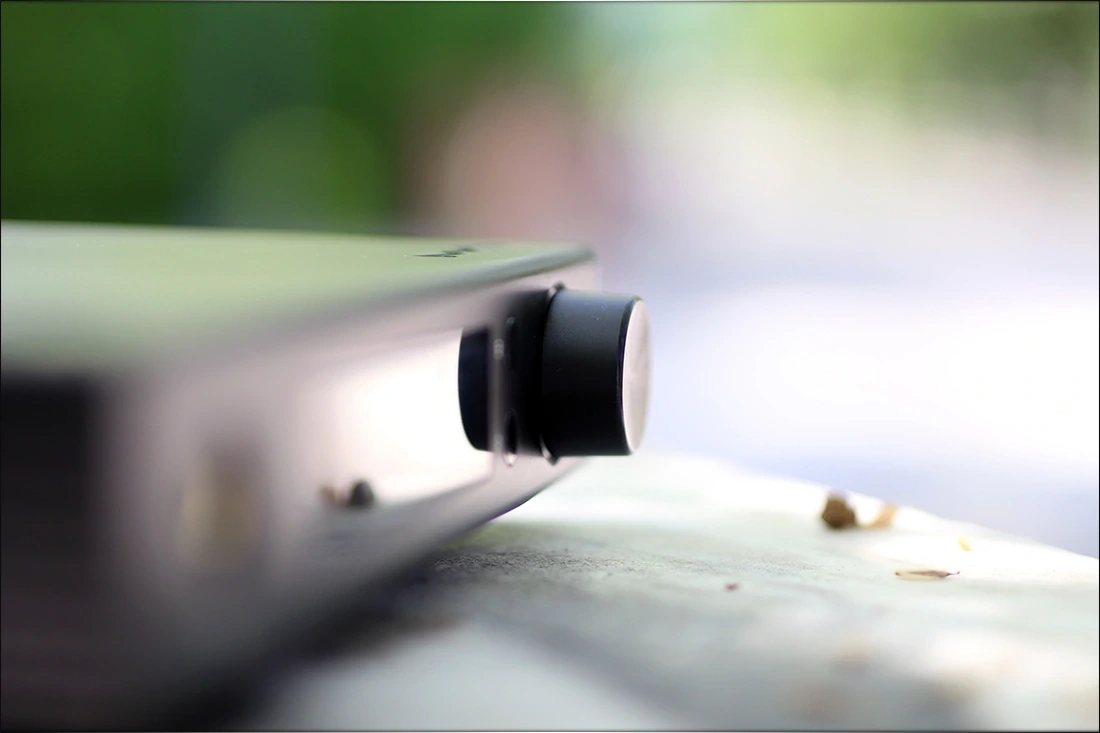 The midrange of Element i is always clean, crisp and detailed. The technical performance of Element i is really good, but you never really focus on how technical it is, and it always brings a smile to my face for how musical and smooth it is in the midrange. Everything has good coherency, and the midrange of Element i has that wide, holographic presentation. Especially if you use a pairing that can highlight this, like powering Oriveti OV800 from it, or HIFIMAN Arya Stealth, you'll be surprised by how much space Element i can convey in your music. 
The treble of Element i's headphone amplifier is on the smoother, cleaner side, with very little sharpness or harshness, and it gives the overall presentation of Element i a musical side, rather than leaving it purely technical or aggressive. I like how it can drive any headphone you throw at it, including HIFIMAN He6SE, without ever feeling fatiguing or harsh. Even old and poor recordings are played smoothly and cleanly, with very little risk of unwanted aggressiveness. The best part about Element i is that you never have to search for music, you can hear it right away. The treble of Element i rolls off gently above 12 kHz, but has a slow roll off, which allows for air and space between instruments rather than choking the highs away from music. 
Comparisons
Matrix Audio Element i vs Soundaware A1x PRO (1150 USD vs 700 USD) – I always said that A1X PRO is a superb DAC / Headphone AMP / Streamer, but I never quite clarified on how it compares to streamers around its price point, as at that point I had very few in my collection to compare A1X PRO to. Aesthetically, Element i looks better, it is smaller, it is more fluidly designed, and has a lower footprint than A1X PRO. Element i is actually better in most aspects when compared to A1X PRO, it has a higher driving power, better dynamics, and better resolution for the headphone output. The overall DAC performance is also better on Element i, as it is cleaner and more detailed, and the streaming part is easier to use, also integrated with roon, which will be a huge bonus for most people. A1x PRO is not a bad streamer, but if you want to have a better, more refined experience, Element i can add quite a bit to your overall experience, for just a little bit more in terms of pricing. 
Matrix Audio Element i vs Cyrus One Cast (1150 USD vs 2000 USD) – We have two really potent devices here. Starting with the shape and ergonomics, Element i looks much better, and takes far less space than One Cast which is considerably larger. One Cast is also an odd shape, super long, not very wide, but quite tall. I opened up my One cast for some kicks and giggles and it has a much larger power delivery than Element i, also having a better headphone amp circuit, and while Element i can drive headphones like Sennheiser HD660S, or Beyerdynamic Amiron, One Cast can drive headphones such as Audeze LCD-5, and Crosszone CZ-1, or HIFIMAN He6SE quite well. One Cast also has a speaker amplifier that runs in Class D inside, being pretty much the last thing you'll ever need to enjoy music and life. The catch here is that you can get a more affordable device with Element i, and the DAC performance is actually a bit cleaner, more detailed and wider on Element i, but it has lower headphone driving power, no speaker amplifier, but a much more pocket-friendly price, and a better aesthetic. Those two will both be top devices, but they serve the needs of very different folks. 
Matrix Audio Element i vs cocktail N25 Music Streamer (1150 USD vs 1400 USD) – We have two pretty potent streamers, but for a somewhat lower price, Element i is much more versatile, with more features. Cocktail N25 is absolutely perfect for those who want a high-end streamer with a more minimalistic DAC inside, while Element i draws in a better DAC performance, adds headphone output, but does not have a multi color display that you can use to browse your music collection like you can with N25. With Element i you need to use the matrix audio remote app, where cocktail N25 is like a mini computer. If you need a mini computer, N25 is clearly better suited, but as far as the sonics go, Element i is easier to recommend to most people, it has good streaming sonic quality, but also a very strong headphone output, with excellent dynamics, and a clear, clean, superb DAC performance too. It is basically everything you may need, much closer to how Cyruis One Cast is everything one needs, rather than being just a streamer. 
Matrix Audio Element i vs Mano Ultra MK2 (1150 USD vs 1200 USD) – It is easy to decide between those two streamers. Mano Ultra MK2 has a much more limited usage scenario, and is basically a streamer, at about the same price as Element i. Element i brings in DAC, digital preamp function, headphone amplifier functions, can read USB cards, and act as a USB sound card, being much much more if you need features. Sonically, they are about equal, although the way Mano Ultra MK2 has the streaming apps integrated is slightly easier to use and quicker, the vastly better versatility and usage of Element i makes it more compelling for those who need a one-piece system and for those who don't have a complex very expensive system already, and just want to add one streamer to that system. 
Matrix Audio Element i vs Keces s3 (1150 USD vs 1300 USD) – Keces s3 has slightly lower features, being more of a standalone DAC and headphone AMP, where element i is a streamer and has a wider selection of inputs, and can act as a roon endpoint. If you connect both to a computer and use both to drive headphones, you probably won't notice those extra features, which is why I codec to compare them side-by-side. The physical device is much much larger for S3, and it has a heavier design, with slightly more driving power, but a different sound too. On the headphone output, S3 is warmer, deeper and has more low end impact, while Element i has a wider, more holographic presentation with better instrument separation and resolution. Using both as DACs, Element i is a bit cleaner, and a bit more detailed, with better resolution, while s3 is similar in tonality and presentation as a DAC, both very technical and analytical, but Element i has surprisingly better dynamics if used as a DAC. Both make excellent purchases, and it really depends on whether you need a more industrial, heavier and larger DAC/AMP like S3, or something that's smaller and looks more ergonomic and smooth like Element i. 
Value and Conclusion
Matrix Element i has a pretty decent price, and offers a much richer set of features for the price paid than basically any other DAC/AMP/Streamer/Headphone AMP you can find in the price range. Not only that, but it offers what I'm willing to call an excellent sonic performance, superb aesthetics, and good integration with basically any system, being versatile and well made. There are many good streamers out there, and Element i is clearly one of them, Matrix Audio being one of those companies that you never want to go back from after hearing and using their products once.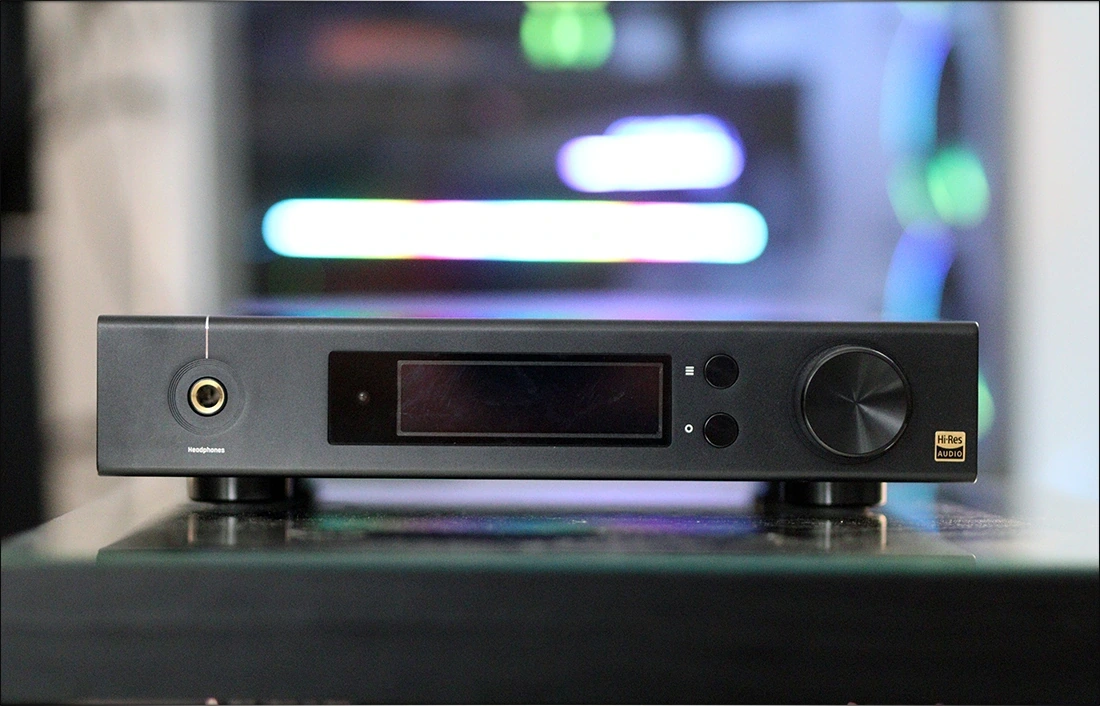 Before the end of today's review, I want to add Element i to Audiophile-Heaven's Hall Of Fame as one of the best sounding streamers as well as headphone AMPs out there, with excellent compatibility with Roon, Tidal as well as Airplay and which offers the possibility of using it easily as a computer sound card DAC.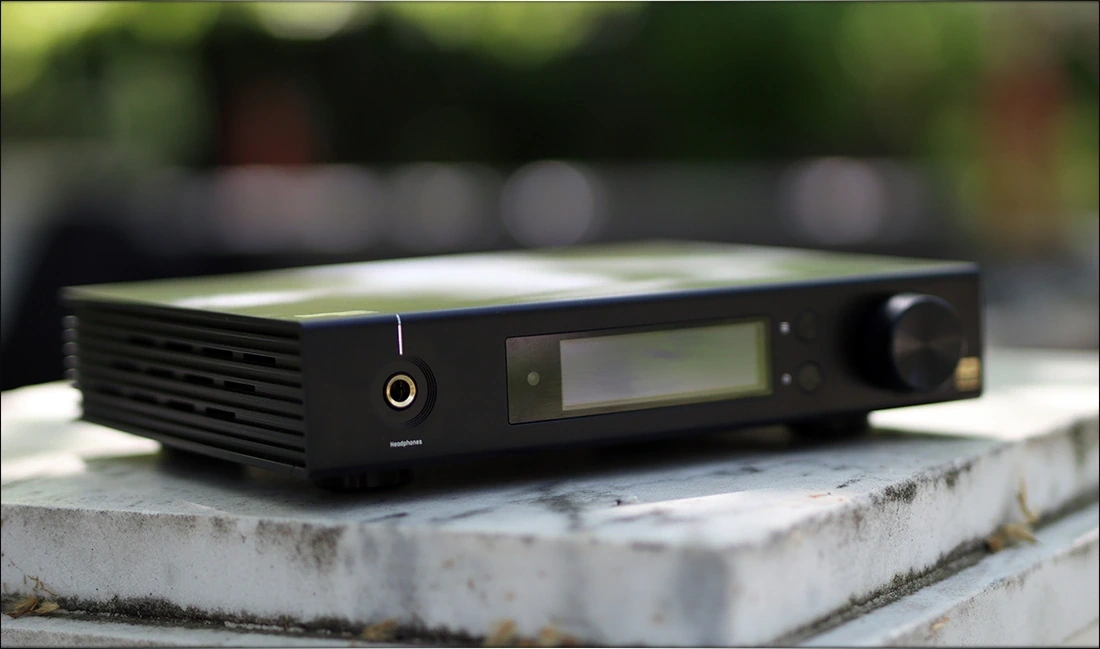 At the end of today's review, if you're looking for a high-end streamer, or if you need a high-end headphone amplifier, or if you need a DAC that has all the bells and whistles you may ever dream of, or if you're looking for a super aesthetic headphone DAC/AMP, or if you need a multiroom source to play your high-end system, Matrix Element i should be perfect for all those tasks, and even more, being one of the most versatile electronic high-end pieces I reviewed to date. 
Packaging
Let's get the packaging out of the way as well: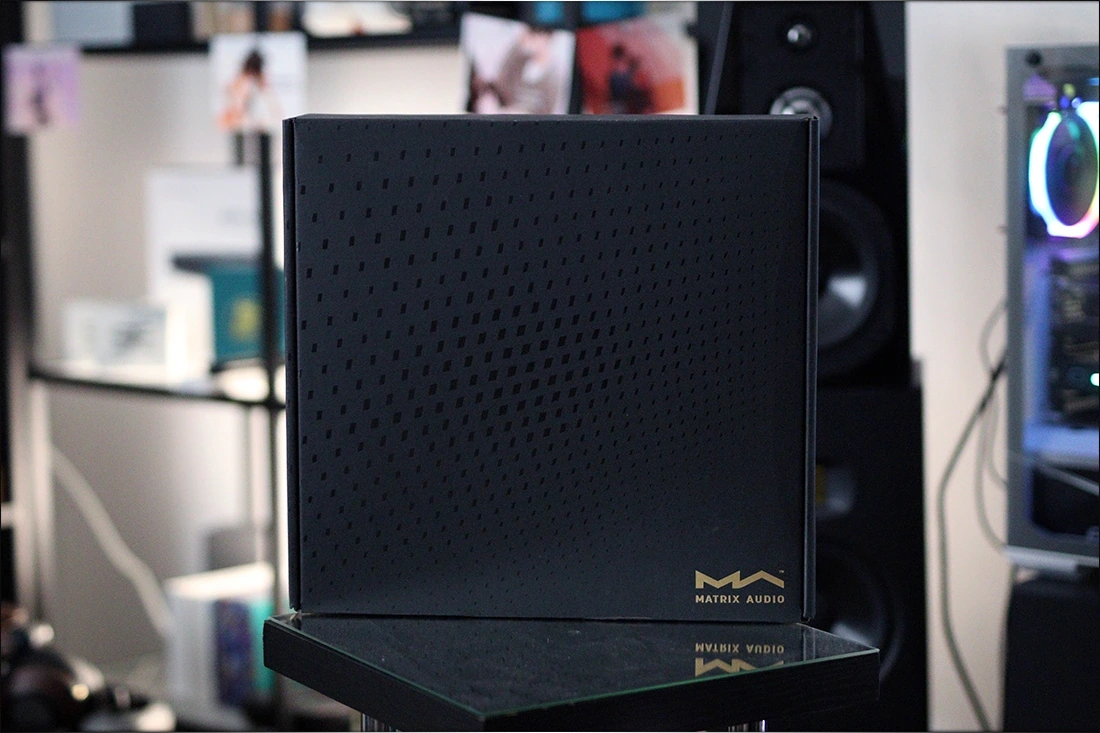 The package of Element i is rather large, and has enough space for the Streamer / DAC and all the stuff you'll need to fully enjoy it. The antenna is not detachable, but the power converter is, and it comes with plugs for all countries, and Matrix ships Element i with a high quality, noise isolated USB cable, and one of the best remotes I've seen regardless of the price range. The full package includes:
Matrix Audio Element i main unit

Remote

Power Adapter

USB Cable

Manuals
Product Link
You can grab one from Apos Audio here: https://apos.audio/products/matrix-element-i-headphone-amp
You can grab one from www.amazon.com here: https://amzn.to/3NEuuUa
If you're in the UK, you can grab one from www.amazon.co.uk here: https://amzn.to/3NCjUwT
And if you're from Europe, you can grab one from www.amazon.de here: https://amzn.to/3NwURLG
---
---
--- Please remember to stay safe, and always have fun while listening to music!---
 - If you have a dime to spare, and donate, to help us with electricity and work expenses, it would make my day much brighter, as it would help me improve things around the website and increase the frequency of my posts - 
---
Full Playlist used for this review
We listened to more songs than those named in this playlist, but those are excellent for identifying a sonic signature.  PRaT, Texturization, Detail, Resolution, Dynamics, Impact, and overall tonality are all revealed by those songs. We recommend trying most of the songs from this playlist, especially if you're searching for new music!
https://www.youtube.com/playlist?list=PL_cjBXGmwSHSdGcwuc_bKbBDGHL4QvYBu
--- Contact Us ---






---
---