Arylic S50 Pro+ Streamer / DAC – More Performance, Less Cost
We have a new high-performance budget Streamer / DAC from Arylic, and their S50 PRO+ is priced at 219 USD, and will be compared to Arylic A50 (220 USD), allo Audio Revolution DAC (260 USD), and Pro-Ject DAC Box DS (430 USD).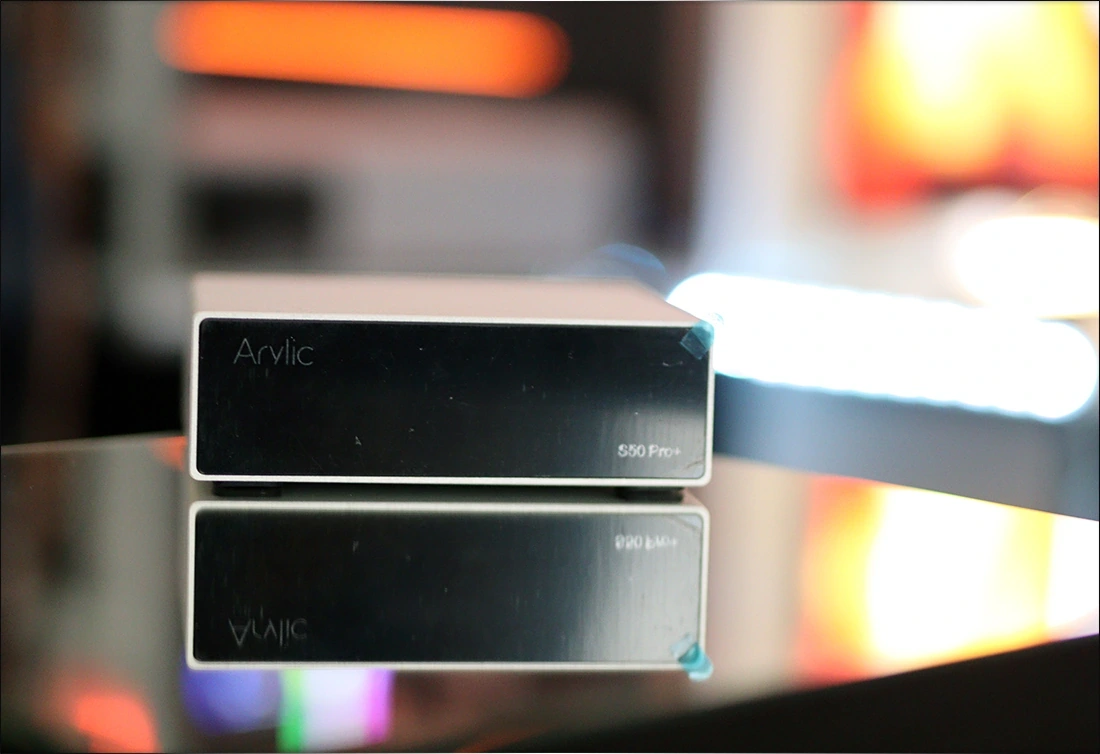 Introduction
Aryllic is one of those companies that you really want to know more about, when it comes to audio. They have a wide product range, starting with very affordable, entry-level products, and midrange offers, but if there is one thing we know by now about Arylic is that they do not price their products very high, but they do offer an excellent price to performance ratio for their range.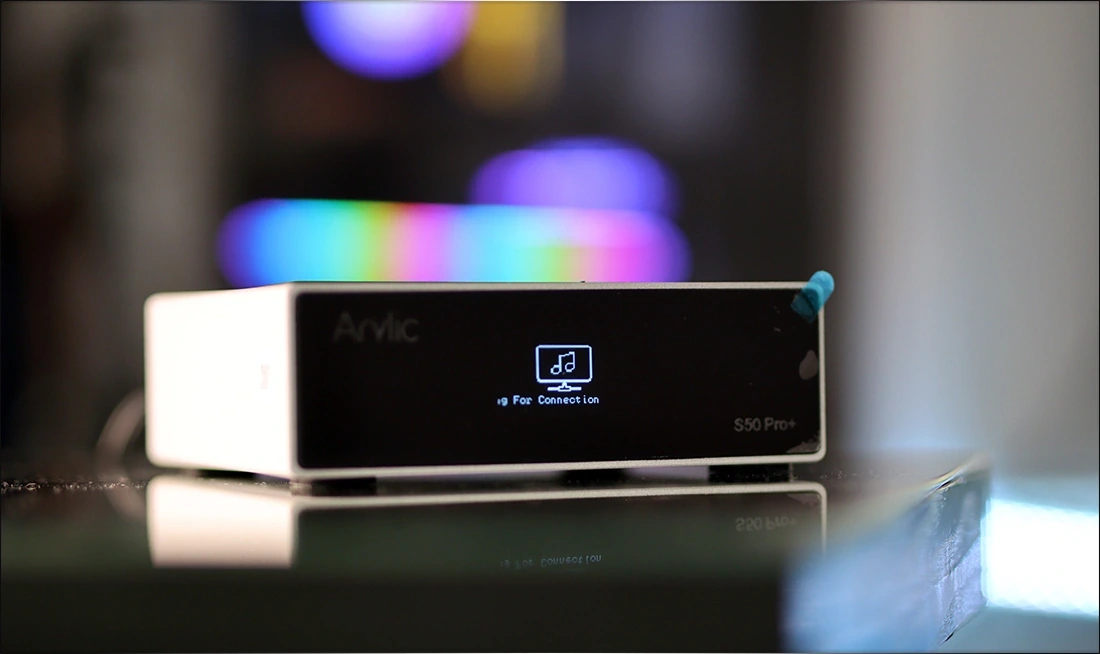 It should be noted that I have absolutely no affiliation with Arylic. I'd like to thank Arylic for providing the sample for this review. This review reflects my personal experience with Aylic S50 PRO+. Every opinion expressed is mine and I stand by it. The purpose of this review is to help those interested in Arylic S50 PRO+ find their next music companion. 
Product Link
Official Link: https://www.arylic.com/products/s50pro-wireless-preamplifier
You can grab one from www.amazon.com here: https://amzn.to/3ICfbu8
If you're in the UK, you can grab one from www.amazon.co.uk here: https://amzn.to/3cc1zcW
And if you're from Europe, you can grab one from www.amazon.de here: https://amzn.to/3RwQvHs
Build Quality/Aesthetics/Features
The S50 PRO+ unit looks really nice, and has a really trendy display at the front, with a pixelated design, and the infrared receiver hidden beneath the right little LED logo. The unit comes with a ton of extras, including a remote which I found very convenient for a Multiroom Preamp, although once you connect it to your network, you'll probably be controlling it from your smartphone.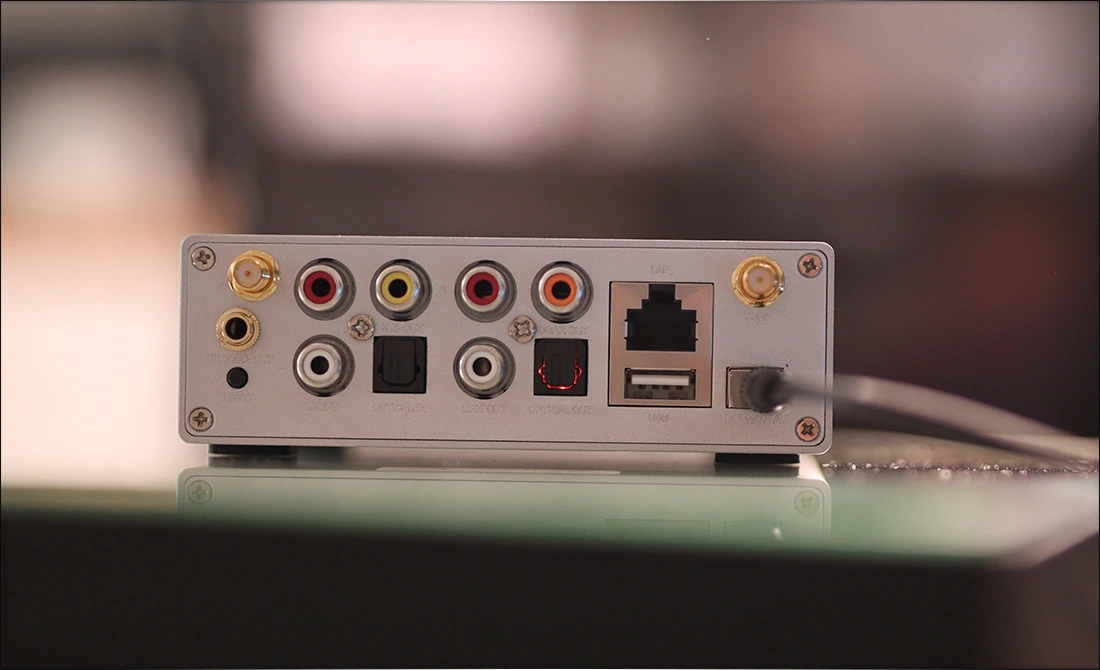 The 4Stream app has been improving slowly and it is now more convenient to use, but it is still fairly spartan compared to what some other companies offer, and compared to using Roon. S50PRO+ has two antennas, one for Wifi and one for bluetooth, and it has good range and strength for both. There's a trigger input, which you'd typically connect to your system trigger input, so you can start them all at once. There's an RCA input for analog or AUX input, there's an Optical input, and a USB host, along with an RJ45 LAN ethernet port. 
The unit has RCA output, a situation in which it acts as a DAC with PRE function, and it can output a separate signal to a subwoofer, having a SUB output. There's an optical output too, and a COAX output. We have a Reset button on the left corner of the unit's back, and a power input on the right corner. Everything is squeezed as tightly as it could be, so there's no space for anything besides the cable connectors. \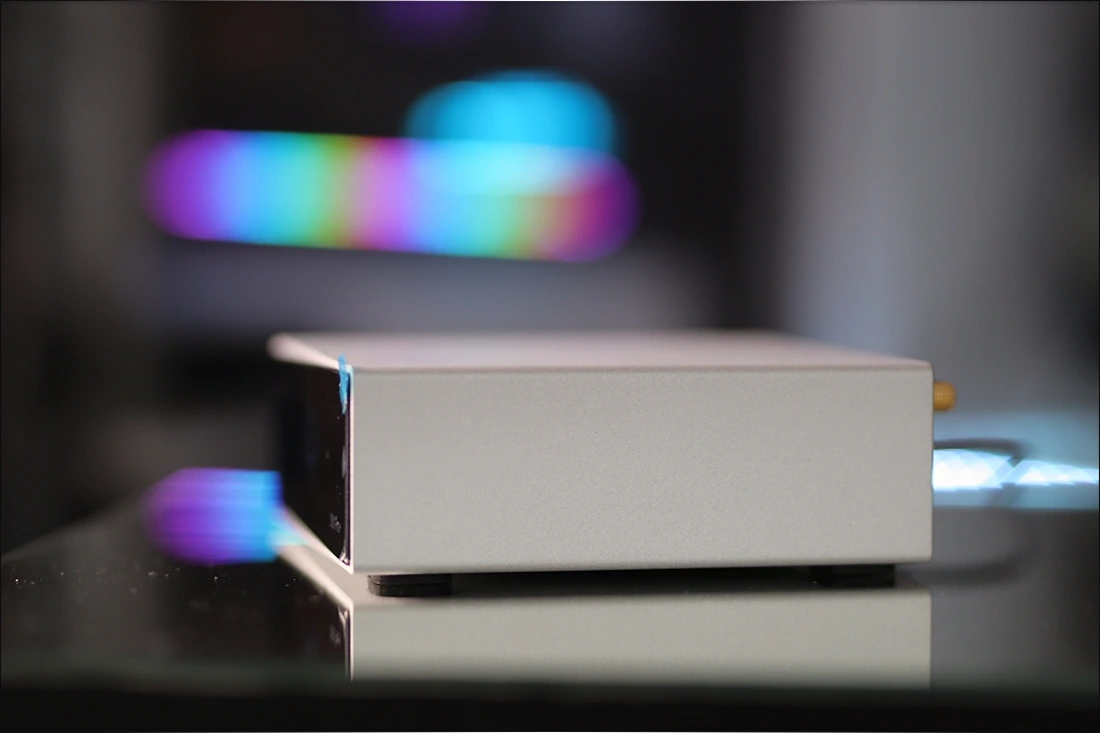 S 50 PRO Plus is compatible with most streaming services, including Spotify, Amazon Music, Tidal, Qobuz, Deezer, Napster, TuneIn, Internet Radio, iHeartRadio, QQ Music and QQ FM. It is also compatible with PC, allowing connection from any streaming source that supports DLNA, UPNP, Spotify Connect or Airplay. You cannot use S50 PRO+ as a USB DAC, as it does not have a USB input for DAC function.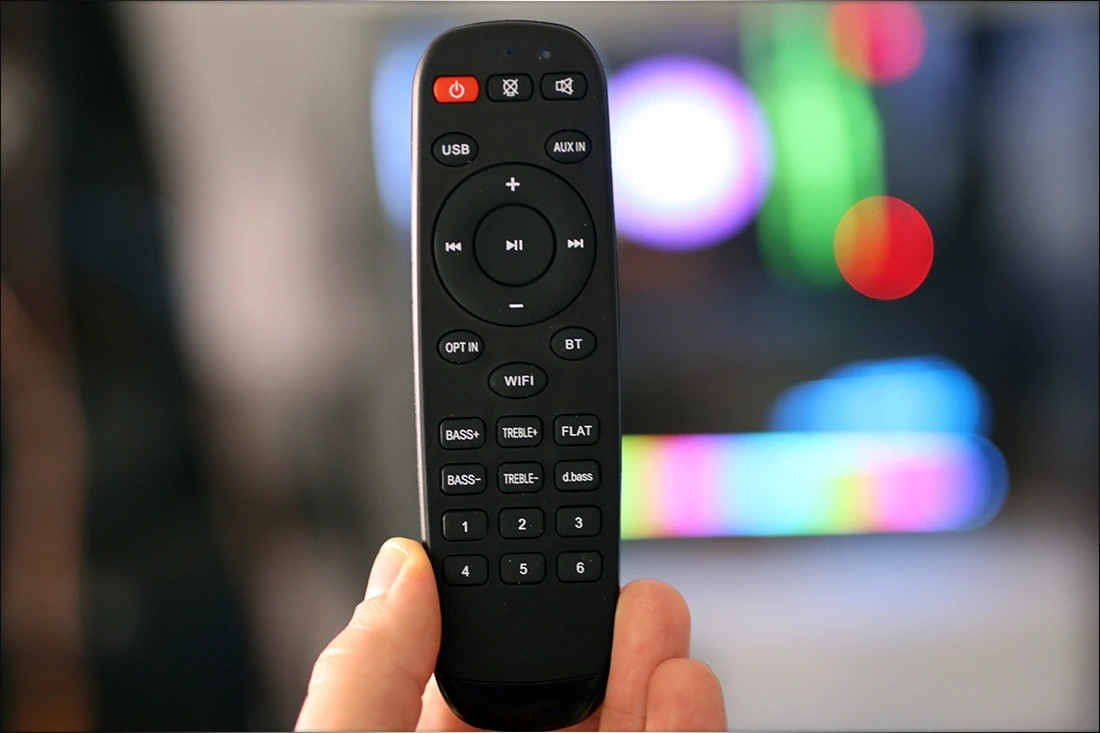 The Bluetooth input reminds me of just how convenient it is to have a streamer with it, as it sports aptX HD and aptX LL or Low Latency, and allows you to even play games and watch movies using the S50PRO+. S50PRO+ even supports TWS and Bluetooth headphones, but I didn't get to the point of using it that way. The DAC chip is of a good quality, and it sports an ESS ES9023 Sabre DAC, and a Cirrus Logic ADC, for when you're using it via its RCA input. 
Sound Quality
S50PRO+ is a really versatile product with a rich number of inputs and outputs. The best way to use it is as a streamer, and I generally would recommend against using the aux or RCA input as the quality of the ADC is lower than that of the DAC inside. As a streamer it is fairly transparent and won't change the sonic performance of most systems it is embedded in. Even better, given the price point, you're unlikely to use it in systems that are revealing enough for you to notice the difference between digital sources such as streamers.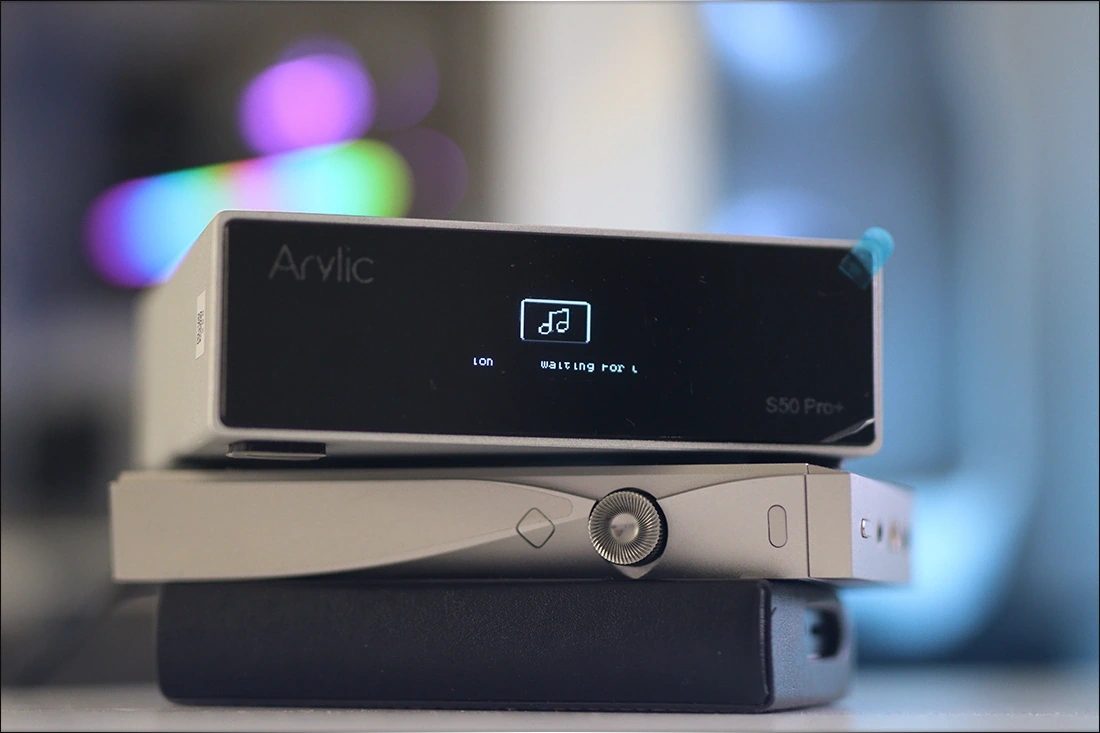 Given this, I will be judging the DAC performance of S50 PRO+ DAC more than the streamer performance, which is generally good. Used as a DAC, S50 PRO+ has a pretty clean and natural sound, with a balanced presentation. The overall detail level is pretty good for the price, and it has a good amount of kick and impact too. 
The bass of S50 PRO+ is clean, natural and has a natural speed. The bass speed is best when using the streamer ethernet input, and it is second when using the bluetooth input. Using the coaxial input gives a slower, and more bloated bass, but still well within what you'd expect for a DAC around the same price point. A DAC like FiiO K5 PRO, for example, would have a warmer mid bass, while S50 PRO+ is more linear in response. The subwoofer output doesn't seem to affect the sound that much, and while for the AIYIMA D03 Amplifier you would need to use the subwoofer output to have any kind of bass, I can't say that I noticed where the crossover happens for S50 PRO+, so it either does not have a crossover, and allows both the sub and the DAC output to play the same frequencies, or it happens low enough that it comes through as natural (50 Hz or lower), on my test bench made from Adam Audio T10S subwoofer, and NHT C3 Speakers.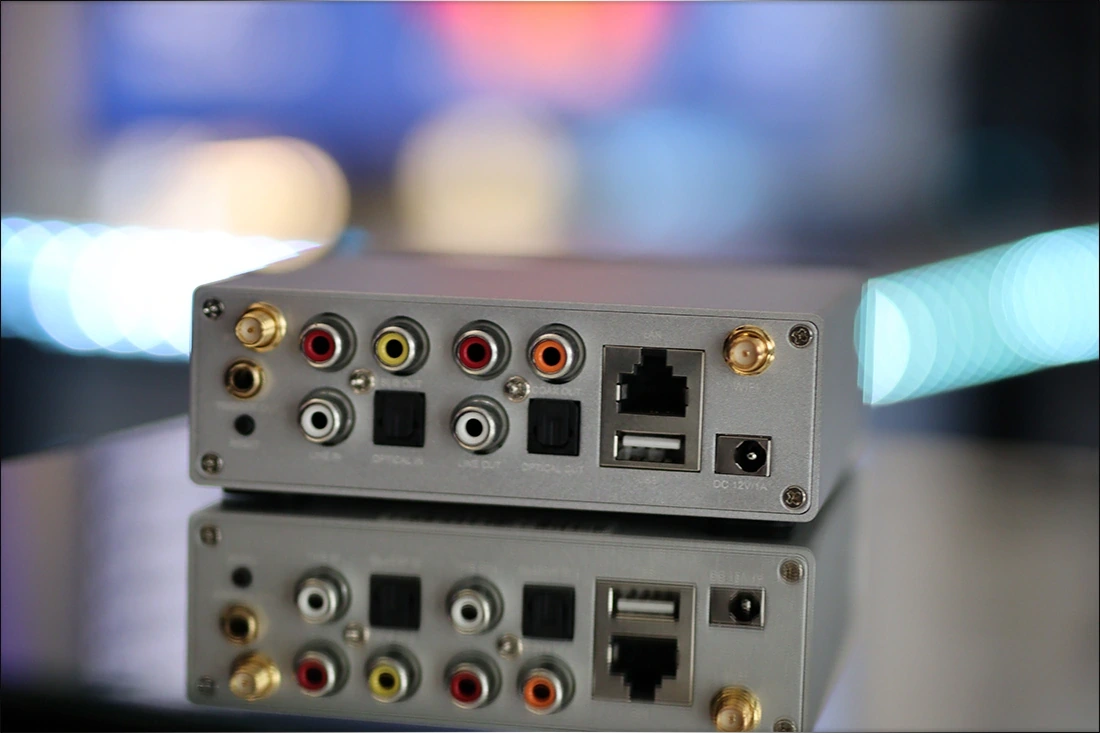 The midrange of S50 PRO+ is also clean, natural, balanced, and fairly lively. It presents the most detail when used as a streamer, and it seems to prefer the ethernet input over the optical and bluetooth. Using the ethernet input also gives it the lowest distortion possible, while using the bluetooth input slightly compresses the dynamics and increases the overall distortion. Using the wifi vs ethernet doesn't seem to have a big effect, although this may vary depending on your router, as some routers can have some extra jitter, and having many wifi connected devices at the same time might induce noise and other problems. Using the RCA input results in the least interesting performance, as the ADC has a slower impulse response and decay, leading to a crowded presentation. As long as you're using S50 PRO+ as a streamer, you'll have a dynamic, colorful, punchy and clean presentation with very good detail and resolution, especially for the price point. Staging is also best over the Eterhenet input / Wifi, and S50 PRO+ has a wide, clean staging with good instrument separation. This slightly worsens if you're using the bluetooth input, and can degrade a bit if using the RCA input. 
I was quite curious about the treble, as the S50 PRO+ uses an ESS DAC, but fortunately it has a natural, balanced and smoother treble, with a soft roll off effect. S50 PRO+ never fatigued me, and I would say that it tends to have quite the opposite effect, and the treble may be a bit too soft and lack impact / sparkle at times. The overall treble quantity is highest and most resolute over the ethernet / wifi input, if you're using streaming apps, and S50 PRO+ becomes a bit V-Shaped if used as a bluetooth receiver, similar to the way most bluetooth devices have that slightly V-shaped sound with a slight lower treble emphasis, while the sound is much smoother and has lower resolution over the RCA AUX input. 
Comparisons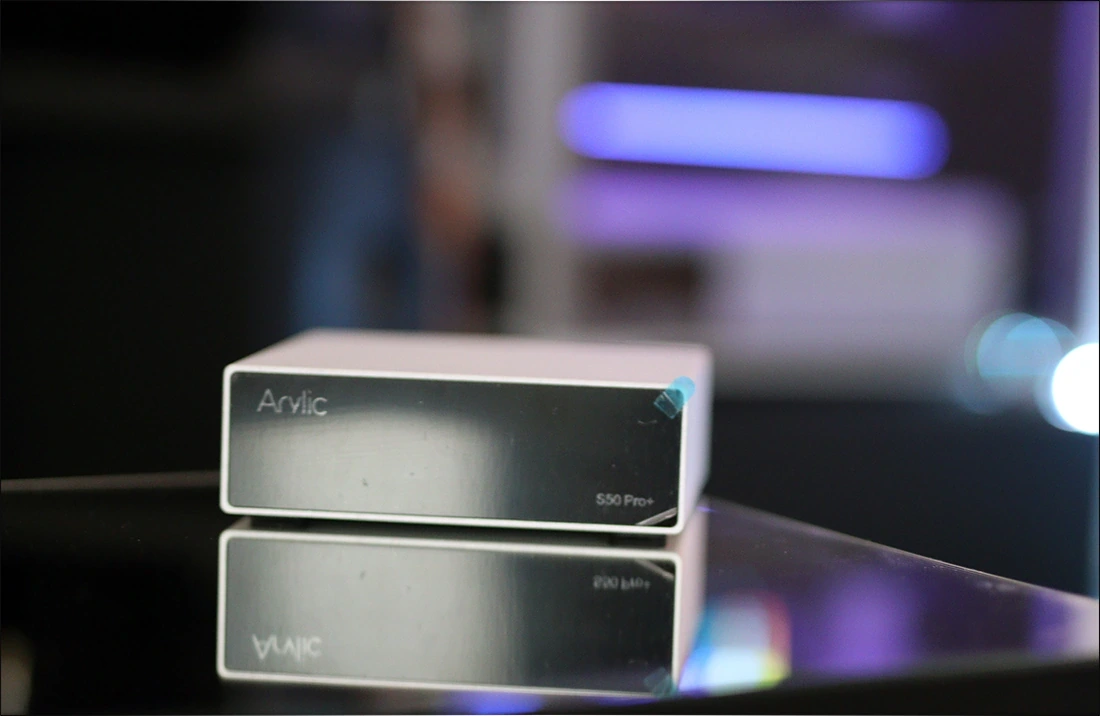 Arylic S50 PRO+ vs Pro-Ject DAC BOX DS (219 USD vs 430 USD) – If you've been reading my reviews, you probably heard of the Pro-Ject DAC BOX DS, so you know that it is a USB DAC intended to be used as a soundcard for your computer, while S 50PRO+ is more of a Streamer with a DAC and which cannot be used as a USB DAC. The sonic performance is actually better on S50 PRO+ when it comes to the detail, resolution, and overall refinement, DAC BOX DS being smoother, but also more loose, and having lower impact, but also lower resolution and lower amounts of treble, being quite rolled off. S50 PRO+ can have more resolution and better detail, also better instrument separation, although it has a lower width to its sound. 
Arylic S50 PRO+ vs allo Audio Revolution DAC (219 USD vs 260 USD) – Since allo Revolution DAC does not have any streaming ability, I should mention that S50 PRO+ is far more versatile, and it makes Revolution DAC uncomfortable to use unless you're at a computer and have a USB connection for it. Situation in which you can't really use S50 PRO+ as it is not designed to work as a USB DAC, so here goes a big part of how you're supposed to use each. The DAC performance is different, with Revolution DAC being more resolute, but also more analytic, having a quicker response and more detail, but also has more grain. S50 PRO+ is smoother, presents less but makes most of its sound by being relaxing and clean, with more focus on versatility. 
Arylic S50 PRO+ vs Arylic A50 (219 USD vs 220 USD) – Now here's an interesting comparison, as both are from the same company, and both are pretty much at the same price. A50 has much lower compatibility with less features, but it has one important feature, which is that it works as a speaker amplifier, be it with a very unique connector. In fact, A50 also has wifi and ethernet inputs, making it a good alternative to s50 PRO+. The trick here is that the A50 is a good entry-level, affordable AMP. It has good overall performance, with low distortion, and while it won't do magic, it can sound pretty clean and crisp. S50 PRO+ can sound much better if you pair it with a better amp, especially with something that has a bit more power, but the cost of the system increases. You can even use S50 PRO+ as a digital source to add streaming compatibility to a system you already have, which doesn't work with A50, which is made as a standalone streaming amp. Both good value, very different usage scenario and purposes. 
Value and Conclusion
Happily, the value of S50 PRO+ is quite good, and it is a streamer with a good build quality, good feature setup, and good sonic performance. In fact, S50 PRO+ is a nice multi room setup, with a fairly good DAC performance, be it slightly complicated to set up at first as the space at the back of the unit is cramped. The app support is good, and it has a subwoofer output separate from the main seeker output, which helps you eliminate some of the complex parts of your setup.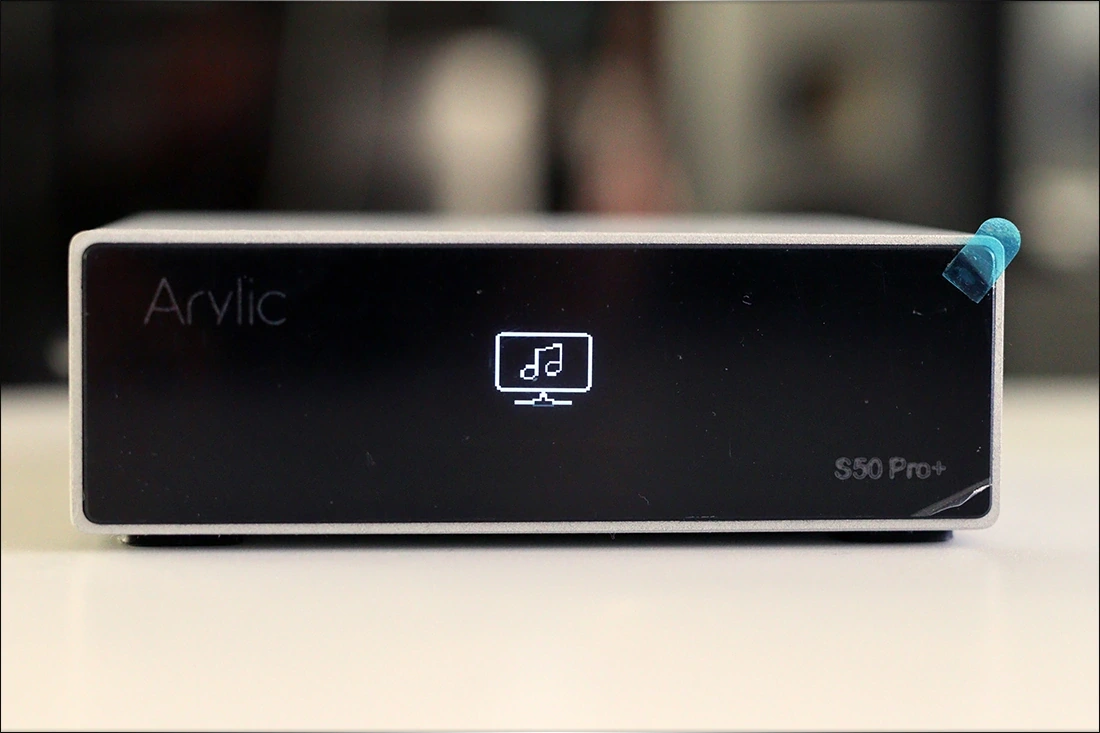 At the end of the day, if you're looking for a high quality, well build streamer, with a good feature setup, low background noise, and a rich selection of inputs and outputs, and if you like the 4 Stream app, you should have a good time with Arylic S50 PRO+, with the added bonus of Bluetooth input.  
Product Link
Official Link: https://www.arylic.com/products/s50pro-wireless-preamplifier
You can grab one from www.amazon.com here: https://amzn.to/3ICfbu8
If you're in the UK, you can grab one from www.amazon.co.uk here: https://amzn.to/3cc1zcW
And if you're from Europe, you can grab one from www.amazon.de here: https://amzn.to/3RwQvHs
---
---
--- Please remember to stay safe, and always have fun while listening to music!---
 - If you have a dime to spare, and donate, to help us with electricity and work expenses, it would make my day much brighter, as it would help me improve things around the website and increase the frequency of my posts - 
---
Full Playlist used for this review
We listened to more songs than those named in this playlist, but those are excellent for identifying a sonic signature.  PRaT, Texturization, Detail, Resolution, Dynamics, Impact, and overall tonality are all revealed by those songs. We recommend trying most of the songs from this playlist, especially if you're searching for new music!
https://www.youtube.com/playlist?list=PL_cjBXGmwSHSdGcwuc_bKbBDGHL4QvYBu
--- Contact Us ---






---
---