OneOdio SuperEQ Q2 PRO TWS IEMs – One IEM, Twice Performance
SuperEQ Q2 PRO is a True Wireless IEM or TWS, basically a Bluetooth with no cables and with the two earpieces separate, priced at 55 USD, and with ANC, and a pretty good battery life.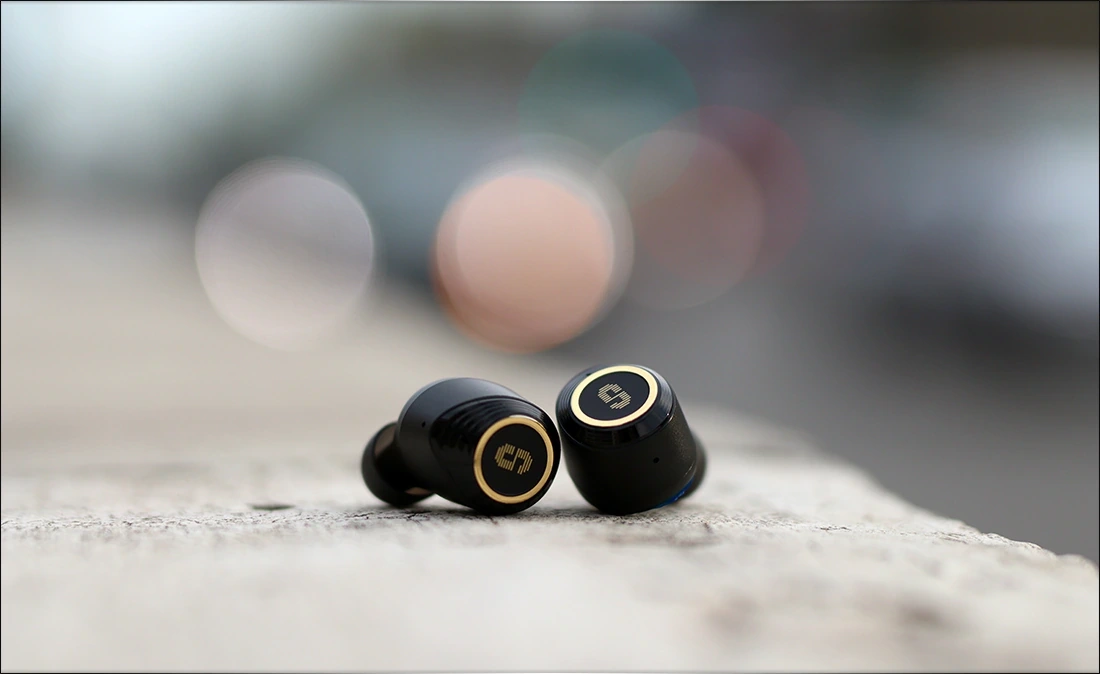 Introduction
Super EQ is a subsidiary company of OneOdio, and they focus on more affordable and chic products, their Q2 PRO being a really awesome TWS or True Wireless IEM, with a really pocket-friendly price point. The most interesting part is that they have a sale, which I wanted to help support, because their Q2 PRO TWS IEMs, S2 Headphones, and S8 Headphones are all on sale, if you purchase directly from their website, using the code SAVE20. There are many different promotions they go for, the previous one even including offering two of headphones bundled, at the price of one. Their S1 Model has a 60% price reduction at the moment, and there are many other interesting offers and promotions to check out on their website. They serve warranty rather well, with a dedicated team of music enthusiasts ready to help you make the right choice for your budget and ears. I have reviewed OneOdio Monitor 60 in the past, and liked it, you can check the review here. 
It should be noted that I have absolutely no affiliation with SuperEQ or OneOdio, I am not receiving any incentive for this review or to sweeten things out. I'd like to thank OneOdio / Super EQ for providing the sample for this review. Every opinion expressed is mine and I stand by it. The purpose of this review is to help those interested in SuperEQ Q2 PRO find their next music companion. 
Product Link
You can grab one from www.amazon.com here: https://amzn.to/3vDX0zz
If you're in the UK, you can grab one from www.amazon.co.uk here: https://amzn.to/3kx552m
And if you're from Europe, you can grab one from www.amazon.de here: https://amzn.to/3KQfiSB
Packaging
First things first, let's get the packaging out of the way:
We have a simple but effective package for Q2 PRO, with the charging cable, the TWS IEMS and their case included in the package. 
Build Quality/Aesthetics/Fit/Comfort
At the physical level, Q2 PRO is a lightweight, comfortable IEM with good build quality, and which features active noise canceling, as well as a passthrough mode for music listening. We have a very good battery life of about 7 hours and a half at 50% of their maximum volume or about 5 hours at maximum volume, with ANC turned on, which is quite excellent. Where the TWS IEMS have a shorter battery life, they charge while being placed in their case, and the case holds 4-5 charges. Charging the case is done so at normal speeds, it does not get hot during charging , and the IEMs charge pretty quickly while inside of it, taking between half and a full hour to charge fully. Battery life is in life with the better TWS IEMS out there for sure.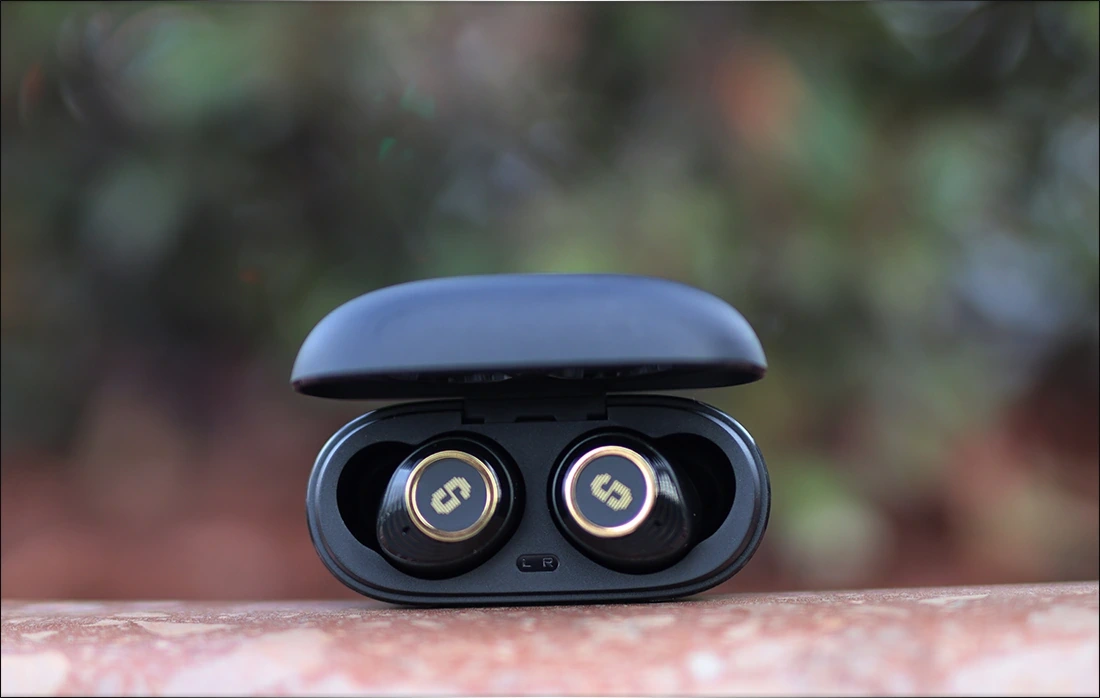 The microphone is of a very good quality, and you can safely take important phone calls, plus, since we have both an ANC mode or a pass-through mode, it is possible to use Q2 PRO for everyday activities, and switch between modes as needed. Switching between ANC modes is easy, you just keep the finger on the IEM for a few seconds. 
I experienced a strong bluetooth connection, with no dropouts, no glitches and no problems, but the bluetooth protocol only goes as high as AAC on my Xiaomi Black Shark 4, which usually detects aptX and LCDAC just fine. The Bluetooth is really good in stability, even if you're having your phone in your pocket and running or jogging. 
The driver inside Q2 PRO is a large dynamic driver, 12mm in diameter, and they can power it quite effectively, reaching good maximum volume and providing about 10-15 dB of passive noise isolation, depending on the frequency, about 0 dB of passive noise isolation when the transparency mode is turned on, and about 25 dB – 30 dB of passive noise isolation, depending on the frequency. 
The ANC mode does not affect their sonic ability, and this is the most affordable IEM with ANC that holds superb audio quality with ANC turned on, but the ANC is much better at canceling voices, and midrange sounds, plus high pitched sounds, than it is at canceling percussion sounds, like my typing on my keyboard. I consider that the noise canceling is about as effective as the one found on Grell TWS 1 , which means that Q2 PRO has a superb implementation of it. 
Sound Quality
We have an actually super good sound for the 55 USD price point of Q2 PRO, and they have a very satisfying maximum volume that can get to ear bleeding levels. The smartphone and the TWS IEMS share the same volume control, and there is no way to control the volume from Q2 PRO, only your source. The overall signature can be described as thick, natural in the midrange, smooth in the treble, with good resolution and details. I am saying this as someone who was subjected to the torture of hearing a pair of entry-level IEMS that are sold in Romania under a no-name brand, and Q2 PRO, priced at about 55 USD at this moment can be really impressive at times. Q2 PRO's sound is a mix of V-Shaped with L Shaped, as they have a slight upper midrange / lower treble emphasis, but also a super strong bass presentation that gives EDM, Electronic and pop music a super satisfying experience. 
The bass surely follows a commercial approach, with a thick, heavy and deep presentation, tons of substance to instruments, and an ok reach, as low as about 25 Hz – 30 Hz. The bass has a slow speed, with a longer note decay but is fast enough for bands like Dimmu Borgir and their Interdimensional Summit song. Even on sweeter music, like YFU Baby – Yabai, the bass is pretty delightful, deep, with a super full presentation and thick presentation. 
The midrange inherits some thickness from the bass, and you could say that the mids are somewhat colored, but not in a negative way, as the midrange is sweet for female voices, and has strong, bold male voices. There's a good sense of soundstage with Q2 PRO, especially a good depth, and separation between the forward and background instruments, with super good instrument separation for their pocket-friendly price. The midrange has equal energy all across, with a slightly stronger presence in the lower midrange, and upper midrange, and slightly less presence in the middle of the mids.  
The treble of Q2 PRO is clean, but extends only about as high as 9kHz, having a soft roll off afterwards. There's a good treble texture that's fatigue-free, and the stronger upper midrange and lower treble helps balance the stronger, bolder bass, and give sound a better energy, while giving Q2 PRO good overall detail level. Q2 PRO focuses much more on macro details, and less on micro details, but this is to be expected for the price point, and I have no complaints, they are in line with most wired Chifi IEMS in the range, and better than most TWS competitors. 
Value and Conclusion
Priced at 55 USD, with the option to get 20% Off if you click on the links throughout the article, or use the little widget I have on audiophile-heaven to help those guys spread the word about them, Q2 PRO is an excellent value, and it is probably the best value for a TWS IEM that I've seen to date. Given the price point, it stacks well to other competitors, like Pamu Unique, Tranya B530 PRO, ZMI PurPods, or Hiby WH3, and generally speaking, Q2 PRO has better overall comfort and better maximum loudness than all of those competitors. 
At the end of the day, if you're looking for a TWS IEM that's as friendly with your ears as it is with your pocket, that has a bassy, warm sound, but excellent detail, and which has excellent maximum volume, but a low price, One Odio SuperEQ Q2 PRO is an excellent TWS IEM that you should be able to enjoy for years. 
Product Link
You can grab one from www.amazon.com here: https://amzn.to/3vDX0zz
If you're in the UK, you can grab one from www.amazon.co.uk here: https://amzn.to/3kx552m
And if you're from Europe, you can grab one from www.amazon.de here: https://amzn.to/3KQfiSB
---
---
--- Please remember to stay safe, and always have fun while listening to music!---
 - If you have a dime to spare, and donate, to help us with electricity and work expenses, it would make my day much brighter, as it would help me improve things around the website and increase the frequency of my posts - 
---
Full Playlist used for this review
We listened to more songs than those named in this playlist, but those are excellent for identifying a sonic signature.  PRaT, Texturization, Detail, Resolution, Dynamics, Impact, and overall tonality are all revealed by those songs. We recommend trying most of the songs from this playlist, especially if you're searching for new music!
https://www.youtube.com/playlist?list=PL_cjBXGmwSHSdGcwuc_bKbBDGHL4QvYBu
--- Contact Us ---






---
---