Pamu Unique / Scroll Plus TWS IEMS – Natural Chameleon Sounds
Pamu Unique and Scroll Plus are TWS IEMs priced at 89 USD and 50 USD respectively, and they are the first customizable TWS IEMs, or rather TWS IEMs that offer a customizable carrying case.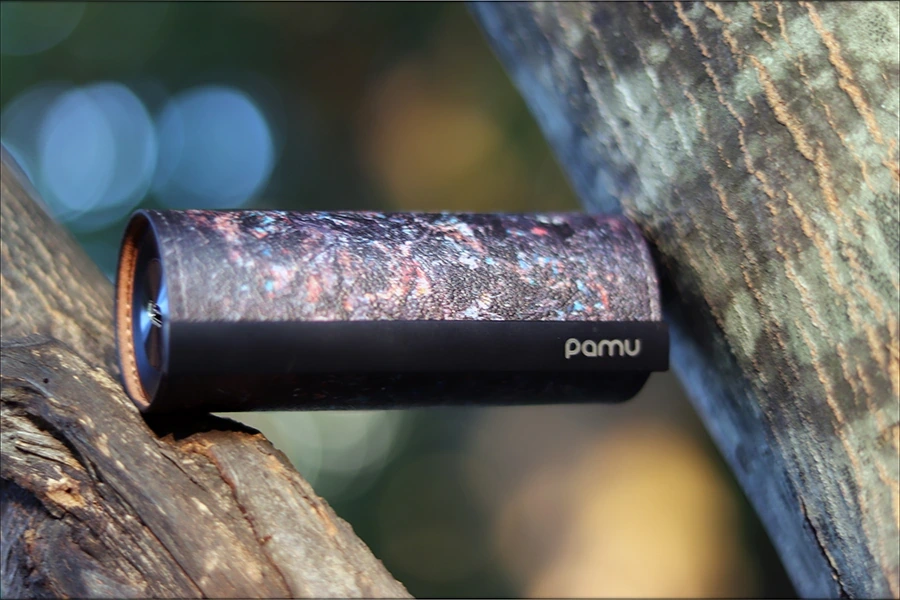 Introduction
Pamu or Padmate tech is a company known for Bluetooth products, and their Pamu Unique series has pretty much the same design as the Pamu Scroll Plus, and pretty much all TWS IEMs created by them to date feature the same sound. This is not something negative, as I mentioned in the past that the sound is pretty good, and the design is interesting, plus they have a fair battery life of 6 hours and feature Bluetooth 5.0. I have not experienced any issues with any of the Pamu TWS IEMs so far, and I can recommend them as a company, especially as they are fairly responsive to emails and helpful. 
It should be noted that I have absolutely no affiliation with padmate, I am not receiving any incentive for this review or to sweeten things out. I'd like to thank Padmate for providing the sample for this review. Every opinion expressed is mine and I stand by it, the purpose of this review is to help those interested in Pamu Unique and Pamu Scroll Plus find their next music companion. 
Product Link
You can grab one from www.amazon.com here: https://amzn.to/3KXMEQp
If you're in the UK, you can grab one from www.amazon.co.uk here: https://amzn.to/3IPUp9s
And if you're from Europe, you can grab one from www.amazon.de here: https://amzn.to/3IQAuqJ
Packaging
First things first, let's get the packaging out of the way: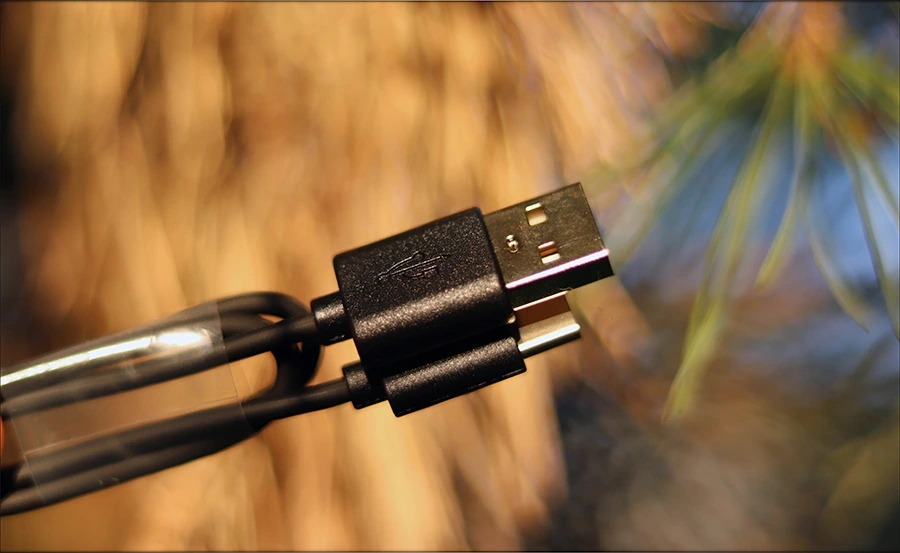 The package of Pamu Unique is a big part of the deal, as you're getting a naked charging cradle, but a good number of covers to redesign your experience with them. Although the carrying case looks like a Bluetooth speaker, it is not one, but they do have a type-C charging port, and a fairly ergonomic design. 
Build Quality/Aesthetics/Fit/Comfort
The build quality of the charging / carrying case is great, it is made of plastic and mostly lightweight, plus to replace the cover layer, you only need to roll it, since it is magnetic. The case charges in about 2 hours from 0 to full battery, and the TWS IEMs also take about two hours to charge from zero to full battery. The battery is rated to last about 10 hours for the IEMs, but I got between 6 and 7, and the case holds two extra charges, with a promised life of up to 30 hours, so about 20 hours realistically speaking. 
It is intriguing to see this, but Pamu Unique comes with a wireless charging adaptor that you can connect to the Type-c port, and this is a huge selling point for them. The case is round and can be easily carried on the go, with the wireless charging adapter attached. Unique also has IPX6 water resistance, but I didn't use them in the bath yet to confirm whether they will survive this kind of subacvatic experience or not.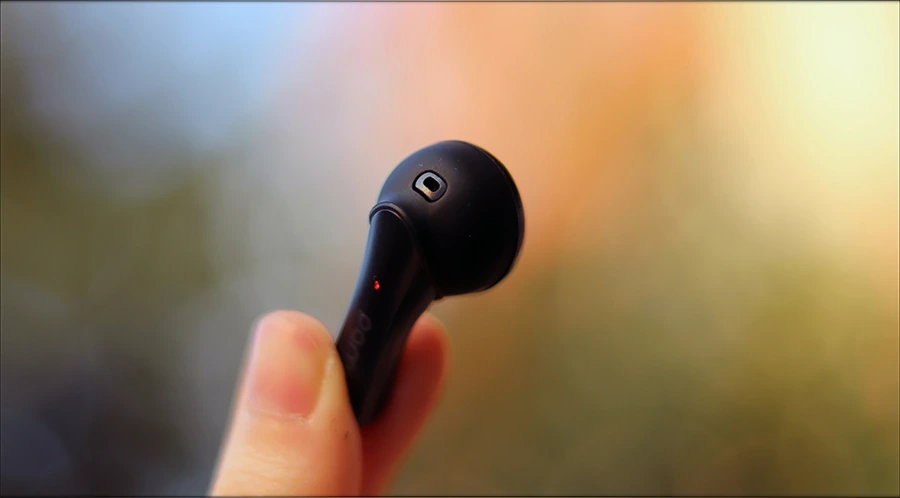 Pamu Unique uses Bluetooth 5.0, and it includes aptX, but no LDAC. I had good overall connectivity, but the touch based controls are fiddly, and it happens quite often that I touch the IEMs and press play / pause and change songs by mistake.
The TWS IEMs are also on the large side, and even with the smallest tips, the fit can be somewhat fiddly, although once you do find a good fit, they will stay nicely in your ears. Pamu invested a lot in using QCC3020 as a Receiver chip, which works alright for the TWS IEMs. 
In practice, the microphone quality is decent, and they are ok for taking phone calls. The comfort is okay, better if you have larger ears. Unique isolates averagely from the outside noise, but they use proprietary oval tips, so no tip rolling for them. The quality of the IEMs and the package is much better than the price would otherwise dictate. 
Sound Quality
Most sources indicate that Pamu Unique and Pamu Scroll Plus follow the same overall sonic tuning, so I decided to add both in the title of the review, but most of my experience has been with Pamu Unique. I did hear the Scroll Plus and it seems to follow the same signature as Pamu Unique, but the sonic impressions part of today's review are taken with Unique. 
Padmate Tech seems to have gotten all wrong and to appeal to the wrong crowd, because they will never beat beats and Skullcandy, or Sony for bass, but their sound is quite natural and audiophile-friendly, and I think that if they target from the start us music lovers, and chartered to fidelity frenzied listeners, they would had had much better sales than they currently have. The thing about Pamu and their Unique TWS IEMs is that they sound really really natural. The midrange and the timbre is just perfect, and no Chifi IEM to date, wired or wireless, can come close to the way Unique presents the midrange really naturally with a clean, yet warm and analogue-like tuning. 
The bass of Pamu Unique is not very convincing, and it seems to roll off gently below 40 Hz, but it has good impact above 40Hz, and a slightly uplifted quantity above 60 Hz. This results in a pretty open sound that reminds me easily of bookshelf speakers, but they won't work for bassheads and EDM lovers. For acoustic music, Pop and Jazz music, Unique works fairly well. 
The midrange of the Unique is where most of their beauty resides, and this is a TWS IEM with a really natural and analogue-like , warm and thick midrange. The overall detail level is good for the 89 USD price point, but the thing that takes you by surprise is the tonality and timbre which are both really pleasing. The stage of Unique is on the natural towards the intimate side, but they never sound narrow. The textures are smooth and the driver is slow for all frequencies, so you will hear longer note decay, and less emphasis on micro details and micro textures. 
The treble of Unique is smooth, clean and enjoyable, with a smooth texture, and a gentle roll off that starts at about 4kHz, and continues to roll off gently. They have enough treble presence to have some air and be interesting, but they are not very peppy, but they aren't fatiguing or harsh either. Pleasing to the ear would be the best way to describe their sound. 
Value and Conclusion
For the 89 USD price point, Unique is a good IEM, and Scroll Plus is an even better deal at about 50 USD, with a good package, good construction quality, and good overall sonics. In fact, this is one of the best TWS IEMs if you like a warm and clean midrange, with a natural tonality and timbre, and although IEMs like Tin T3 Plus are also warm, Unique is really special and… Unique. 
At the end of today's review, if you're looking for a clean, fun and warm TWS IEM with fair battery life, and good construction quality, and if you find the idea of being able to change the cover / aesthetic of the carrying case of your TWS IEMs, I totally recommend Pamu Unique as one of the better TWS IEMs you can get at the 89 Price Point. 
Product Link
You can grab one from www.amazon.com here: https://amzn.to/3KXMEQp
If you're in the UK, you can grab one from www.amazon.co.uk here: https://amzn.to/3IPUp9s
And if you're from Europe, you can grab one from www.amazon.de here: https://amzn.to/3IQAuqJ
---
---
--- Please remember to stay safe, and always have fun while listening to music!---
 - If you have a dime to spare, and donate, to help us with electricity and work expenses, it would make my day much brighter, as it would help me improve things around the website and increase the frequency of my posts - 
---
Full Playlist used for this review
We listened to more songs than those named in this playlist, but those are excellent for identifying a sonic signature.  PRaT, Texturization, Detail, Resolution, Dynamics, Impact, and overall tonality are all revealed by those songs. We recommend trying most of the songs from this playlist, especially if you're searching for new music!
https://www.youtube.com/playlist?list=PL_cjBXGmwSHSdGcwuc_bKbBDGHL4QvYBu
--- Contact Us ---






---
---