Auris BluMe PRO – Receiver, DAC, Bluetooth, OLED & LDAC
Auris BluMe PRO is a high-end Bluetooth Receiver / DAC priced at 169 USD, with Bluetooth 5.0, LDAC support, and with RCA Analogue, Coaxial and even optical output, perfect for giving wireless abilities to literally any system out there. If you're the kind who likes good deals, you can sign up for the newsletter from Auris, and get 15% off from the price as well. Given the price point and design, BluMe PRO will be compared to FiiO BTA30 (90 USD), Pro-Ject Bluetooth Box E (80 USD), and Triangle AIO Connect (150 USD).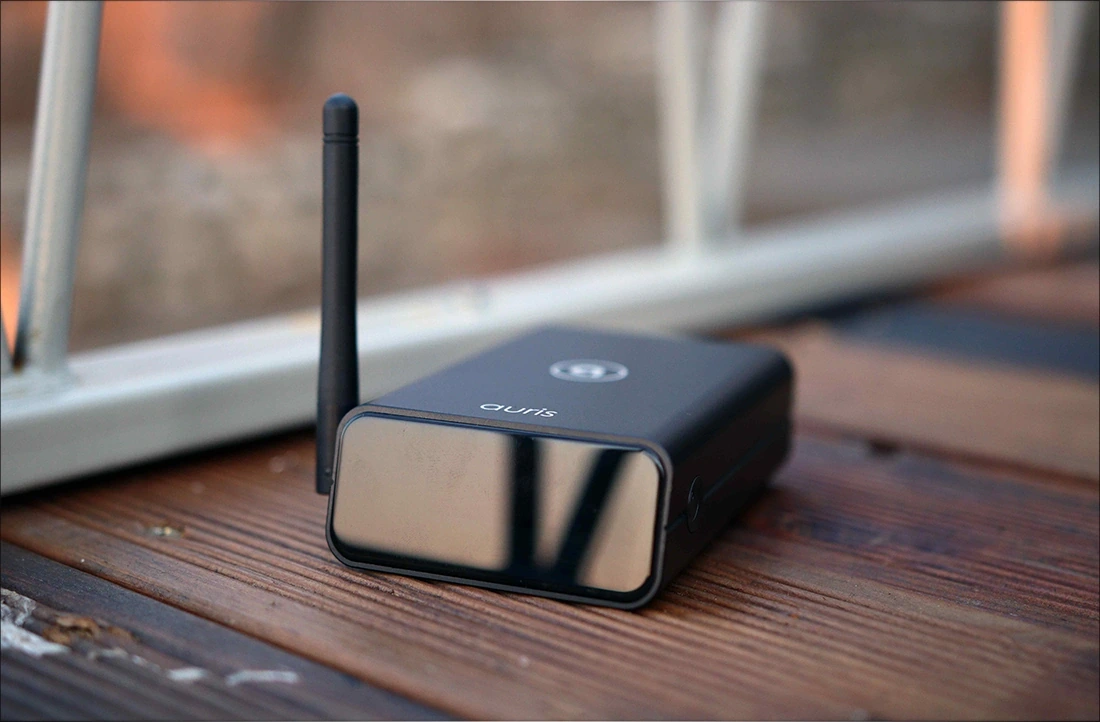 Introduction
Auris is a company founded in 2013, made by friends, audio geeks and designers who want to create solutions that simplify and enhance our modern lifestyle. The CEO / Founder of the company is Mr. Jay Shah, and the company wants to strike a balance between function and form. All Auris products have a 1 year warranty and they have free shipping, easy returns and financing options as well. The company has such faith in their own products that if you purchase one of their products, and you decide it is not made for you, they offer you the option to return it and receive a full refund. 
It should be noted that I have absolutely no affiliation with Auris Audio. I'd like to thank Auris Audio for providing the sample for this review. This review reflects my personal experience with Auris bluMe PRO. Every opinion expressed is mine and I stand by it. The purpose of this review is to help those interested in auris bluMe PRO find their next music companion. 
Product Link
You can grab one from www.amazon.com here: https://amzn.to/3vMWjnH
If you're in the UK, you can grab one from www.amazon.co.uk here: https://amzn.to/3kyRibA
And if you're from Europe, you can grab one from www.amazon.de here: https://amzn.to/3OVShR4
Packaging
First things first, let's get the packaging out of the way: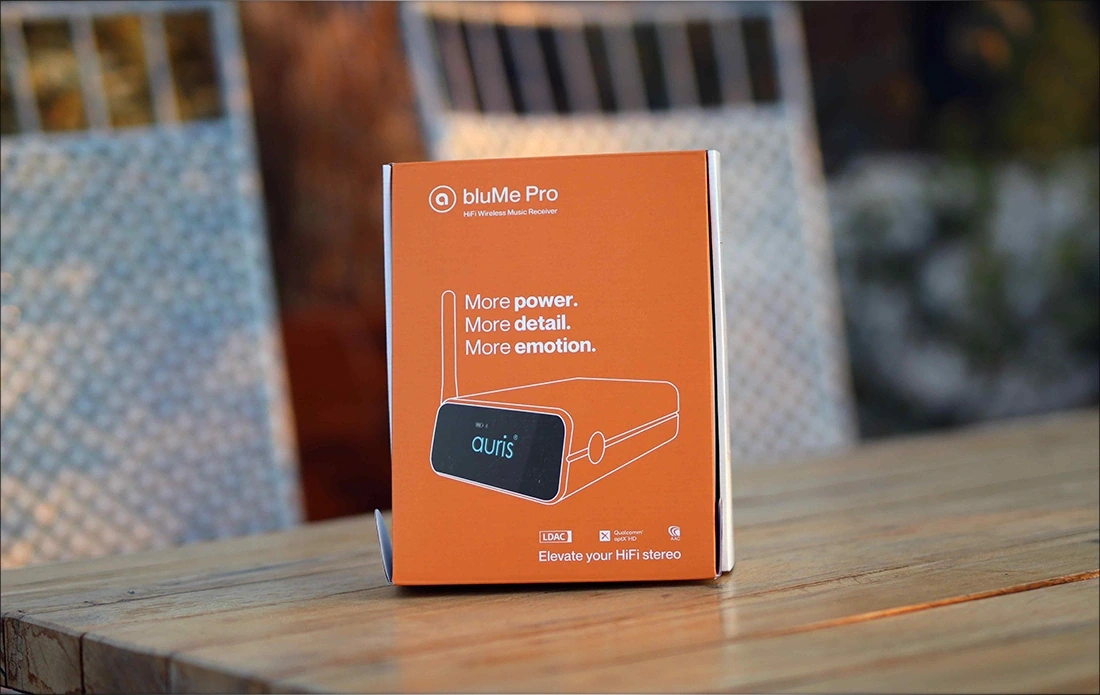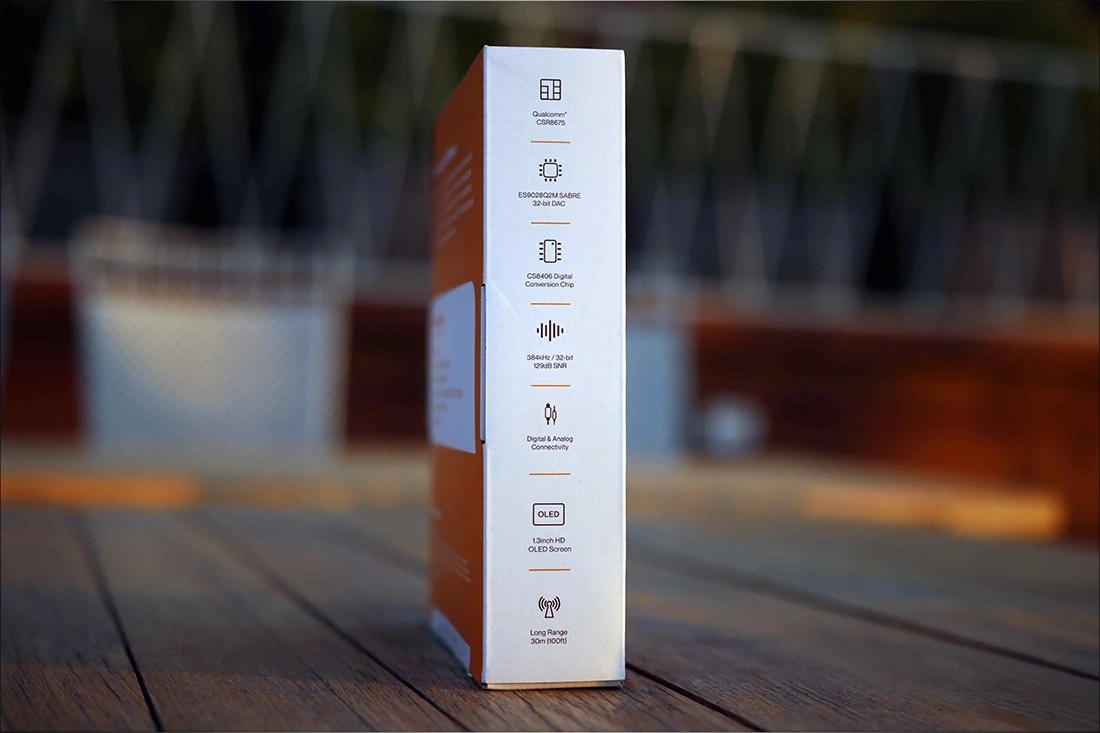 The package of BluMe PRO is rich, it comes with a tiny power converter, but mine came with the wrong type, as I got the UK type, where I'm using the Romania / Eastern Europe power outlets. This being said, it can be powered from any USB Type-C Charger, or battery, and we have one long usb cable in the package, RCA cables, and even audio cables. The full contents of the package include: 
Auris BluMe PRO Unit

Power Converter

USB Cable

RCA Audio Cables

RCA to 3.5mm converter

Warranty

Rubber feet to attach to Blume PRO
Build Quality/Aesthetics/Features
blueMe PRO is a premium hifi Bluetooth receiver made for high-end systems, as it embeds a high-end Sabre ESS ES9028Q2M DAC, also seen on very expensive desktop DACs, a high-end Bluetooth Chipset, namely the Qualcomm CSR8675, allowing bluMe to receive LDAC, aptX HD, and even Bluetooth 5.0 signals.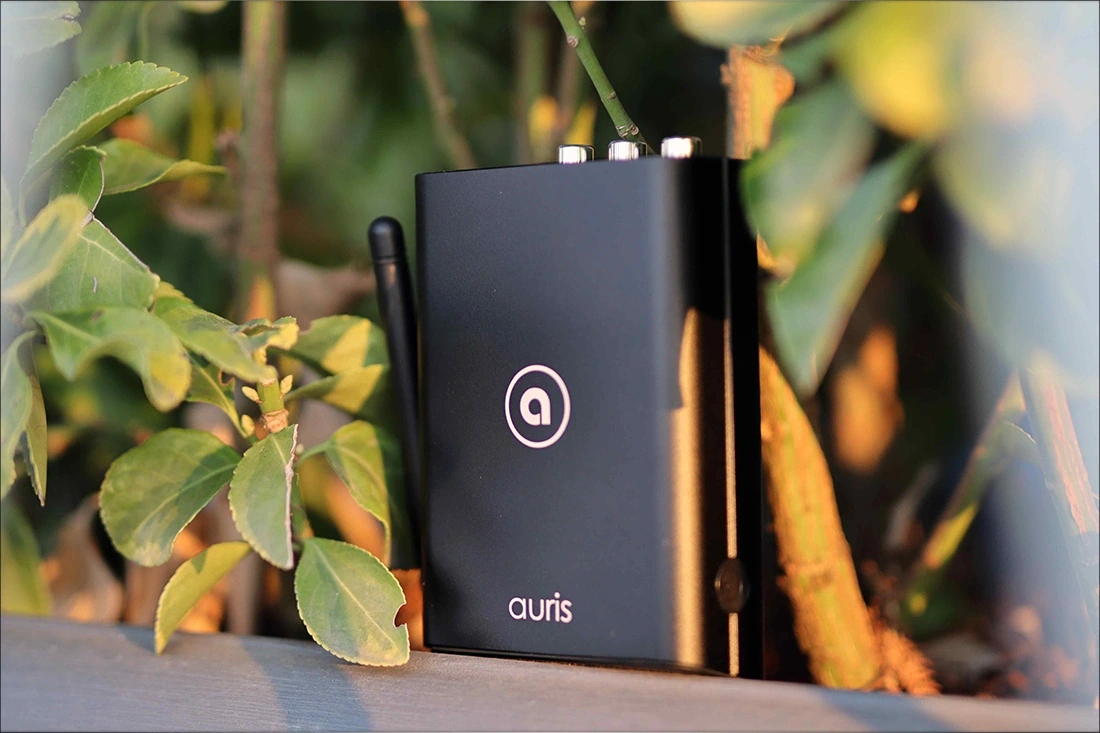 We also have a simple setup, with no app required, and a super good signal strength, that was able to go through two walls with no dropouts in my experience. The Full Bluetooth protocol list includes aptX HD, aptX LL, aptX, LDAC, AAC, and all of those are simple plug and play with no drawbacks on the user. 
The DAC chip inside of bluMe pro allows for 32-Bit signals, with 384kHz data rate, but this is an upsampled signal, since Bluetooth, even LDAC does not carry hi-res signals. The DAC has 128dB of dynamic range, and LDAC allows for 24Bit / 96kHz streaming, with a rate as high as 990kbps. Auris is most certainly made by geeks too, because they included a Cirrus Logic CS8406 chip that allows digital output on bluMe PRO, and that's just a treat for a device that already was quite versatile.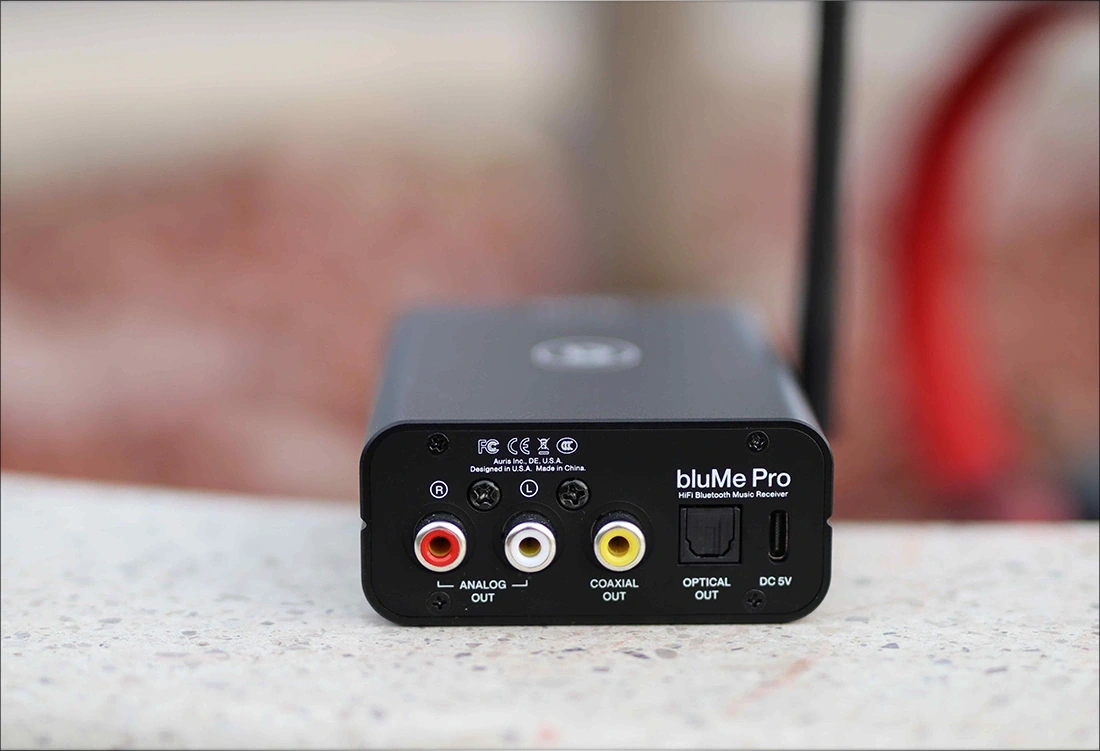 Since there is no limit to streaming via Bluetooth, you can run any app or service on your smartphone, including SoundCloud, Youtube, Tidal Qobuz, and have flac or hi-res files streamed to BluMe PRO for your convenience. Some companies like to go one step ahead of the competition, and include features they don't even mention on their website, Auris having one hidden feature for their bluMe PRO – namely a USB DAC function. You can connect the USB input to any computer, with no special drivers, and it works as a USB DAC, which I think is an amazing extra bit of usefulness you can get out of it. 
The unit has a sleek OLED display at the front, with a clear text and monochrome color setup. You can turn it on or off from the side power button, and BluMe PRO is generally pleasing to use, as I experienced no problems, signal dropouts or anything that I would want to warn you about. It works as intended, and does more than it is advertised. 
Sound Quality 
The overall sonic presentation of BluMe PRO is super impressive, with a clean, detailed and mostly neutral sound, sweet tonality, and super good soundstage, that's a big holographic, wide, not overly deep, but has good dynamics. I have had the experience of hearing many bluetooth receivers such as FiiO BTA30 over the last couple years, and nothing was quite as clean, clear and crisp as bluMe PRO, nor as easy to use and connect. There are not many options, the volume is not variable from the unit, and it doesn't have a remote, but the sonics are excellent, and you're likely to have all those extra functions on your source device anyways.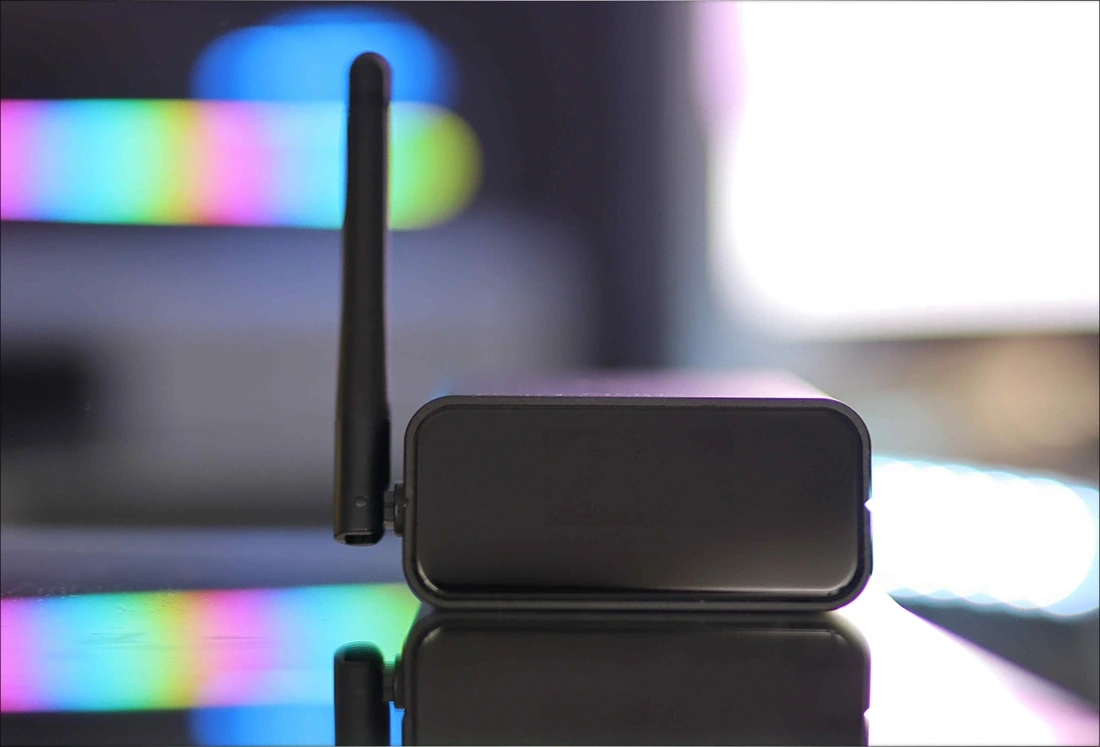 The signature holds the same level of quality, resolution and overall cirspiness on both the LDAC bluetooth input, and the USB wired input, although the volume over USB wired seems to be slightly higher than the volume over the wireless connection. I love the fact that we can enjoy crispy and airy sonics over LDAC, with well extended cymbals, and clean voices as well. 
bluMe PRO has very little distortion on all outputs, and is generally pleasing to listen to over all outputs, but I've used it the most over the RCA Analog output, streaming to Cyrus One Cast, which has been powering either my speaker setup, the NHT C3 Speakers, or Audeze LCD-5, Sivga Peacock and HIFIMAN Edition XS. More surprising than how versatile BluMe PRO is, is the fact that it has absolutely no background noise, and I tried powering it from my PC computer, with excellent results, from its portable power brick, with an adapter, and even from my Xiaomi 120W power brick, and the unit has absolutely no noise with any of those. As far as I am aware it cannot power headphones directly.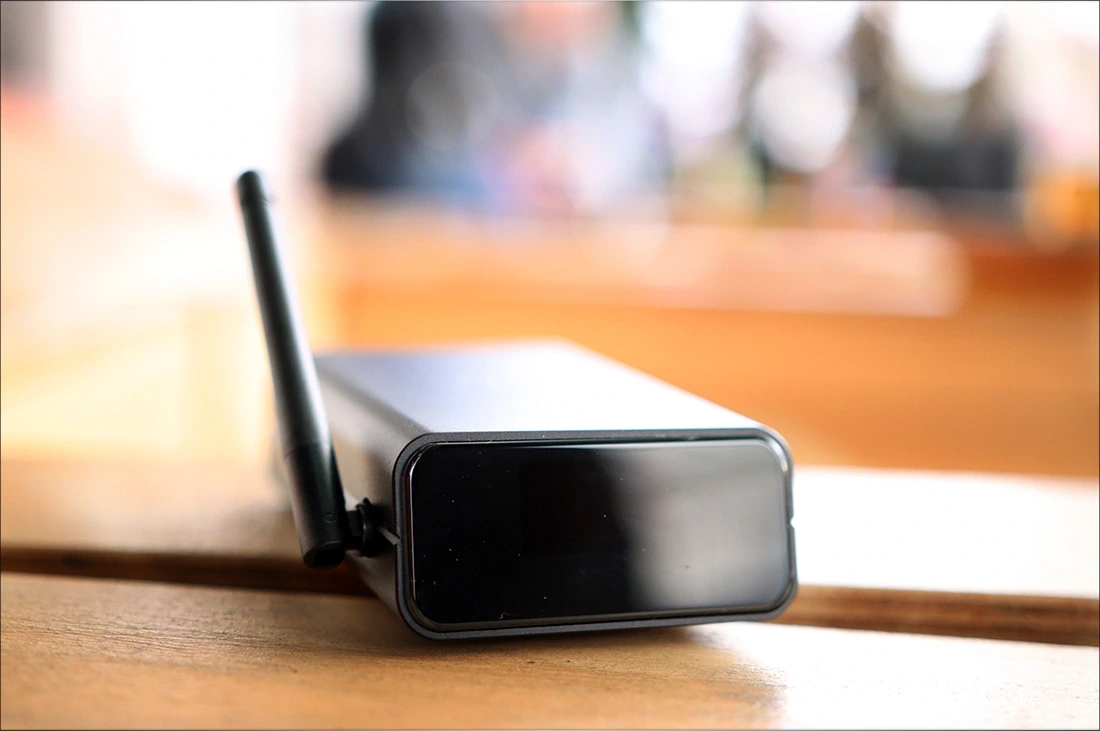 The bass of bluMe PRO is clean, deep, but not very emphasized. It is generally neutral in quantity, with a slightly slow character, giving music a more romantic and musical sound, with slightly less speed and technicality but a natural feeling for the lows. The bass is fast enough to enjoy bands like Dimmu Borgir, and Dethklok, but it also has enough volume and depth to be enjoyable while listening to Yfu Baby – Yabai. 
Speaking of YFU Baby, the midrange of bluMe PRO is pretty sweet, clean and has good width. The sound isn't the deepest, but has really nice width, can be quite holographic, and has good emphasis on emotion and sweetness, being perfect for female voices. I love the resolution and definition too, bluMe PRO having really good revealing abilities for macro details, and less focus on micro details. Textures are generally pleasing and smooth, with no sharp or hard edges, and despite the design being fully digital, with full digital conversion multiple times, and multiple compression multiple times, the textures sound closer to analogue and less digital than most USB DACs.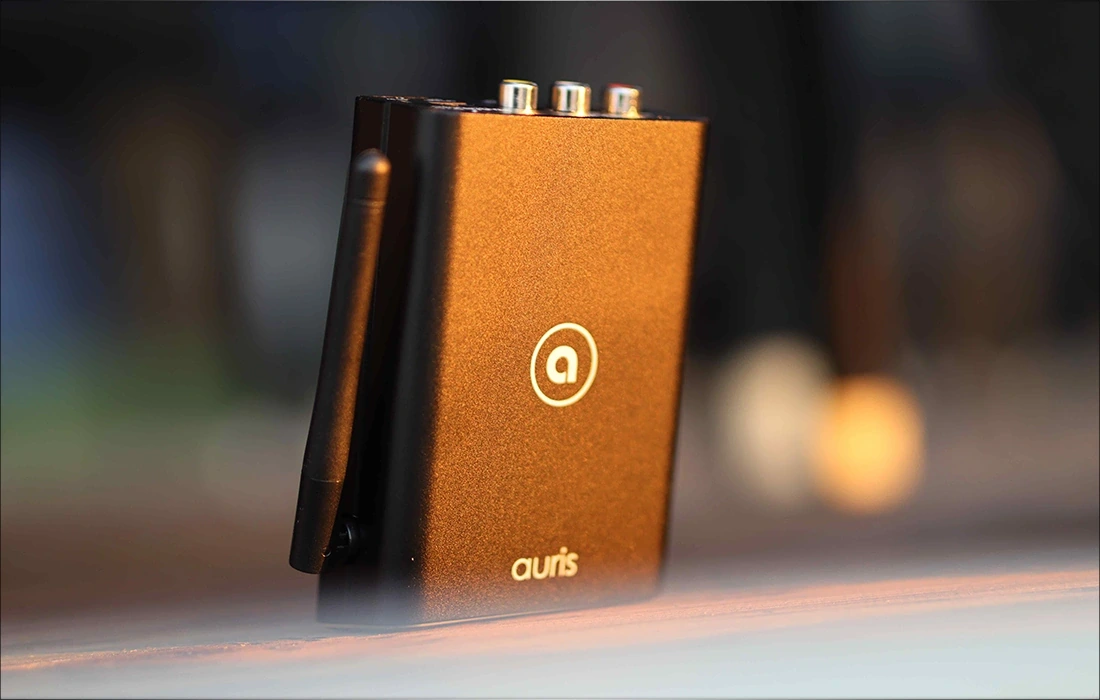 The treble of bluMe PRO is clean, crisp, and has good air / extension. The treble is somewhat better, with more brightness and better energy over the wired connection, if using bluMe PRO as a USB DAC, and it has slightly less energy if used via the aptX or LDAC bluetooth connections. I like the dynamics of the unit, and despite the multiple steps of digital conversion, it can be rather dynamic and punchy, even over the wireless connection. 
Comparisons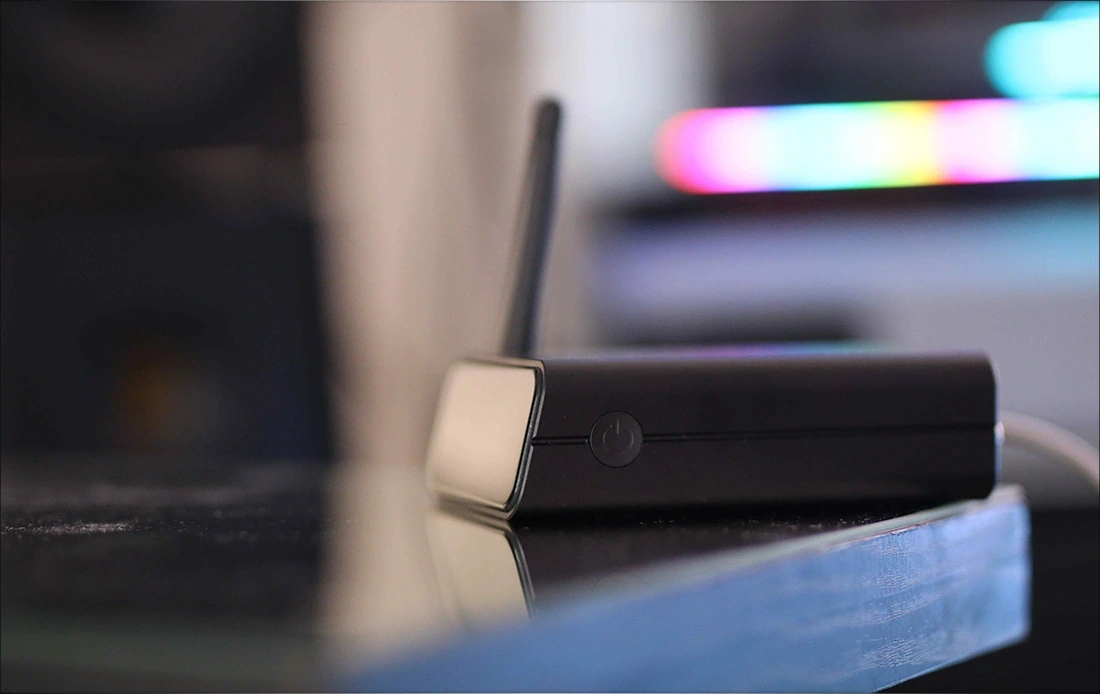 Auris bluMe PRO vs Triangle AIO Connect (169 USD vs 150 USD) – We have an interesting comparison here, because Triangle is a very popular brand, and their AIO Connect sounds really nice from its digital output. Using AIO Connect via its analog output results in a very distorted signal with a lot of noise, so if you even think that you'd need LDAC / Bluetooth support and a good analog output, BluMe PRO wins always here, and it has a very clean and actually good sonic output, where AIO Connect is more of a standalone streamer with a digital output. AIO Triangle is also wifi based, whereas bluMe PRO is Bluetooth based. 
Auris bluMe PRO vs Pro-ject Bluetooth Box E (169 USD vs 80 USD) – We have a really tight situation here, because Bluetooth Box E is more affordable than BluMe PRO, but it sounds considerably worse, and I generally would recommend bluMe PRO always, regardless of the budget constraints, if you are making a choice between those two. The dynamic range is much better on bluMe PRO, and so is the detail level, resolution, and overall soundstage width / depth. 
Auris bluMe PRO vs FiiO BTA 30 (169 USD vs 90 USD) – BTA 30 is still a good Bluetooth receiver, but it has considerably less detail and resolution compared to BluMe PRO, and it feels like BluMe PRO would be a huge upgrade for any BTA30 users. The price is higher too, but BluMe PRO has a wider usage scenario, with better support for digital outputs, both have similar bluetooth signal strength, and both are good pieces of equipment still, at their price points. 
Value and Conclusion
The value of bluMe PRO is superb, and not because it is a good bluetooth receiver, but it can even replace a full sized DAC in a hifi system. With all the extra accessories included in the package, and a nice sleek OLED display, plus no extra heat produced during usage, and no background noise, no connection problems, and a smooth operation, bluMe PRO is a really good option for music lovers who want to add some wireless streaming spice to their already good systems, or who want a very capable DAC that has both USB and Bluetooth connection possibilities.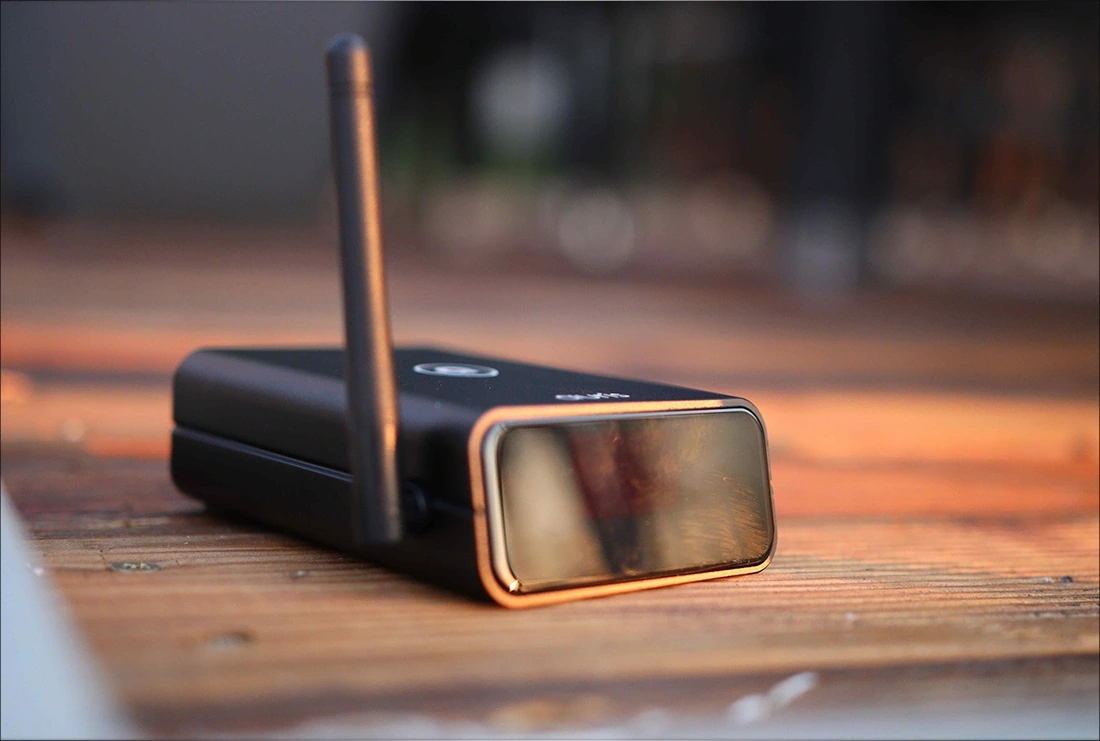 At the end of the day, if you're looking for a high quality, budget oriented DAC, a Bluetooth Receiver, and if you enjoy a neutral, yet smooth presentation, with good dynamics, and good macro details, Auris BluMe PRO is an excellent offer, and you may still catch some of their promotional sales if you check their site and Amazon from time to time. 
Product Link
You can grab one from www.amazon.com here: https://amzn.to/3vMWjnH
If you're in the UK, you can grab one from www.amazon.co.uk here: https://amzn.to/3kyRibA
And if you're from Europe, you can grab one from www.amazon.de here: https://amzn.to/3OVShR4
---
---
--- Please remember to stay safe, and always have fun while listening to music!---
 - If you have a dime to spare, and donate, to help us with electricity and work expenses, it would make my day much brighter, as it would help me improve things around the website and increase the frequency of my posts - 
---
Full Playlist used for this review
We listened to more songs than those named in this playlist, but those are excellent for identifying a sonic signature.  PRaT, Texturization, Detail, Resolution, Dynamics, Impact, and overall tonality are all revealed by those songs. We recommend trying most of the songs from this playlist, especially if you're searching for new music!
https://www.youtube.com/playlist?list=PL_cjBXGmwSHSdGcwuc_bKbBDGHL4QvYBu
--- Contact Us ---






---
---