Natural, Balanced, Lively – Mangird Tea IEMs 
Mangird Tea has a really interesting name, but is sold and fulfilled by Linsoul Audio, so we know it will be pretty nifty in the sound too. It costs about 300 USD, which puts it in the middle of the midrange price range, and it will get compared to Periodic Audio Carbon, oBravo Cupid, and iBasso AM05. The pairing list will include Lotoo Paw S1, HIFIMAN R2R2000, and iBasso DX300.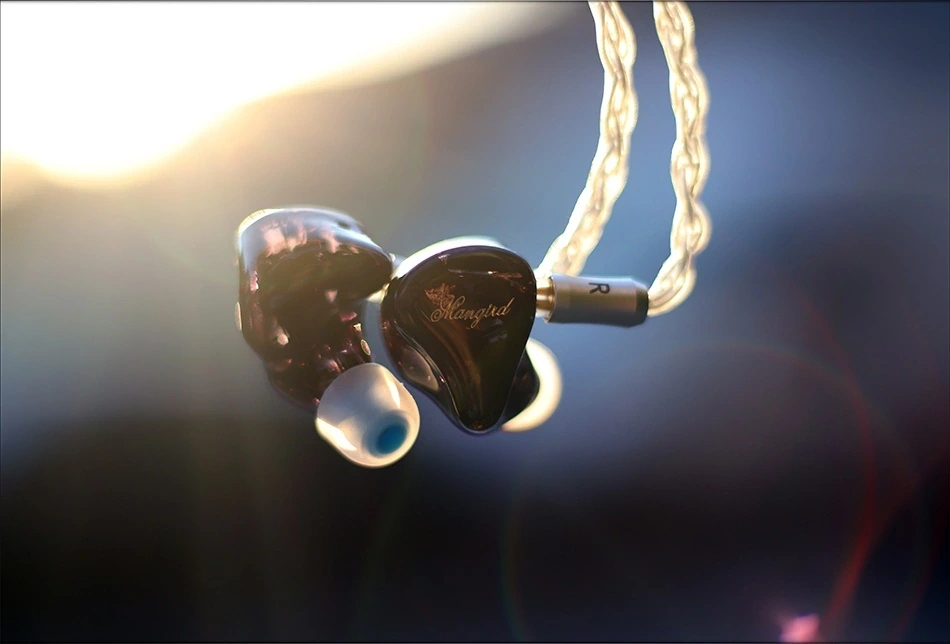 Introduction
Linsoul is that one big shop that delivers Chifi goodies all over the world. They have a really friendly personnel taking care of all of your audio needs, and they have the best prices you can find online usually. The main selling point of Mangird Tea is that it has Seven Drivers, 6 of which are BA and one of which is a dynamic driver. It has a Resin shell, a really high quality cable, and it is an upgrade from the IEM named Mangrid Ten. Linsoul is really reliable and one of the best shops to order from, so don't be shy and be prepared to buy~ 
That being said, it should be noted that I have absolutely no affiliation with Linsoul. I'd like to thank Linsoul for providing the sample for this review. Every opinion expressed is mine and I stand by it, the purpose of this review is to help those interested in Linsoul Mangrid Tea find their next music companion. 
Product Link
You can grab one from Drop for a reduced price here: https://drop.com/buy/mangird-tea-iem?utm_source=linkshare&referer=QKT34K
You can grab one from www.amazon.com here: https://amzn.to/3rig5ov
If you're in the UK, you can grab one from www.amazon.co.uk here: https://amzn.to/3uraHkS
And if you're from Europe, you can grab one from www.amazon.de here: https://amzn.to/347Lhy9
Packaging
First things first, let's get the packaging out of the way:
The package for Mangird Tea looks really basic, with a really basic cardboard box as the main package. They do come with a really awesome cable, a carrying / storage case that reminds me of HIFIMAN RE2000, and even with a huge selection of tips.
I feel the presentation doesn't compliment the price point, but the accessory list does and they are not to be messed with. 
Youtube Video 
Build Quality/Aesthetics/Fit/Comfort
The build quality and feel of Mangird Tea is excellent. A fully resin made IEM with a nice touch, and with a high-quality cable makes me want to keep those in my ears. 
They have soft ear guides, and the size is perfect for my medium sized ears. If you have really small ears, they may be a bit large, but otherwise they should be perfect. 
We have about 20 dB of passive noise isolation, and even with the default tips that look an awful lot like Spinfit, I feel like I'm in heaven. I can't quite rest my head on a pillow while wearing the Tea, but I can totally wear them for three to four hours with no fatigue.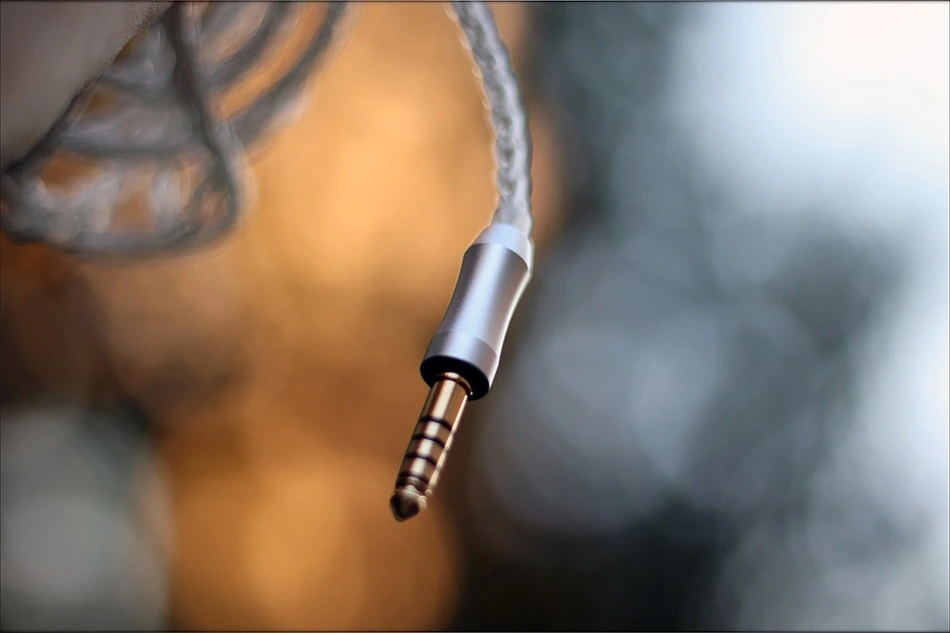 The fit is medium leaning towards deep, and they have a very ergonomic shape. No driver flex too, thanks to the ventilation system, but they leak a tiny bit if you listen really loud. I can totally run and do physical exercise while wearing them, and the design actually makes me want to keep them while being out and about. The cable is a 2-Pin cable with three available terminations, and is braided. 
Sound Quality
The sound of the Mangird Tea literally made me feel every single second like they are a mini version of Lime Ears Aether R, an IEM costing 1400 USD. The signature is pretty linear, with no major bass emphasis, but rather a balanced, natural and musical signature. They do have some bite in the high, they also have some punch in the low, but music sounds natural. I enjoy both rock, metal, acoustic and even dubstep with them, thanks to the overall signature. 
The bass is natural, balanced and clean. Really really clean with no distortion, and although they have a really linear presentation for that bass, they come with a ton of headroom, so you can dial in some more if you fancy so. The bass has excellent extension down low, and I can hear some 30 Hz going down, but the emphasis of the bass is also on the sub-lows rather than the upper bass or lower midrange. Speaking of it, the lower midrange is a bit recessed, especially around 500 Hz, so Mangird Tea can sound a bit thin with male voices. 
Where there was a nice rumble in the lows, there's a clean and musical presentation in the midrange. The mids are silky, natural, and slightly lush. This is the type of mid that makes me want to listen to Afi or Hawthorne Heights just a bit more, but Skrillex or Infected Mushroom is also a delight with the Mangird Tea. Don't worry, Jazz and Classical are just as beautiful, and they have a rising peak up to 3.5 kHz which gives a nice resonance to pianos. Although they are a BA + Dynamic design, Mangird Tea have plenty of dynamics for 300 USD. The sound is really mature rather than childishly V-Shaped. 
There's a slight lift in the treble presentation, and it is also clean, detailed and open-sounding. The soundstage of the Tea is large, but FLC 8N is quite a bit larger if you're at this price point. With a balanced and slight forward vocal presentation, Mangrid Tea isn't made for those who want the largest stage, but a balanced one. 
Comparisons 
For the main comparisons I went with oBravo Cupid, Periodic Audio Carbon, and iBasso AM05.
There are so many awesome and wonderful IEMs in this price range, like FA7 from FiiO or FLC 8N, but those seem to be the most raved lately, and the are the least comparisons with those available out there, so I'm trying to help everyone who's looking into a new IEM learn about the less popular, but still good ones. 
Mangird Tea vs oBravo Cupid (300 USD vs 300 USD) – Mangrid Tea sounds considerably more balanced and tonally correct than oBravo Cupid. The comfort is also better, thanks to the better connectors at the IEM levels, which are comically long on the Cupid. The overall sound has more detail, and more treble pinch on the Cupid, but it has better overall balance and is more pleasing to listen to, especially for many hours in a row, on the Tea. Mangrid Tea sounds perfectly natural, while Cupid is fun and colored, but a bit too colored at times. 
Mangird Tea vs Periodic Audio Carbon (300 USD vs 400 USD) – The Carbon is like a Bass Cannon. It has a beautiful low end, lots of impact and a thick presentation, where the Tea is really balanced and tonally correct. The stage is larger on the tea, and while the Carbon has better detail, the Tea presents it more naturally and it actually sounds more even. I prefer the Tea for Classical, Jazz, Rock and Metal. Carbon is better for Rap, Dubstep, EDM and impactful music in general. The comfort of the Tea is a bit better thanks to a more ergonomic design. 
Mangird Tea vs iBasso AM05 (300 USD vs 300 USD) – AM05 is a thinner, more ethereal-sounding IEM. The comfort is slightly better on the Tea, thanks to a slightly better shape. The sound has more bass and more bass impact on the Tea. The bass is slower on iBasso, giving the sensation of a larger image. The overall detail is similar between the two and they are edge to edge pretty much the same. The treble is more sparkly and has more bite on AM05, where it is smoother and more natural on the Tea. The trea is less colored, and a bit less picky with the source, although it is also a bit hiss sensitive. 
Pairing 
For the main pairings part of this review, I decided to go with iBasso DX300, HIFIMAN R2R2000, and Lotoo Paw S1.
Mangrid Tea likes a good source, but is not extremely dependent on the source, and you could easily combine them with stuff like FiiO BTR5, or iBasso DX120 and have tons of fun.  
Mangird Tea + iBasso DX300 (300 USD + 1200 USD) – When testing the Tea for writing this review, DX300 has been one of my favorite sources. Simply put, the sound is perfect, lots of body, a nice impact, and a beautiful detail. With the smooth UI and whole experience, DX300 is pretty much the perfect DAP to drive any IEM under the sun, although it is a pretty expensive source, so you could settle for DX160 if you wanted the iBasso quality, but wanted to spend a bit less. 
Mangird Tea + HIFIMAN R2R2000 (300 USD + 2000 USD) – R2R2000 is what I can call a master DAP. Lots of life, a vivid midrange, and a beautiful musicality, despite it having a ton of detail. I think that the best part about this pairing is the vivid sound, excellent dynamics, and good treble bite. I wanted the Tea to have a bit more bite, and most entry-level sources tend to be a bit smoother, where R2R2000 is a bit smoother. 
Mangird Tea + Lotoo Paw S1 (300 USD + 170 USD) – S1 is a really good source for anything that's not desperately hard to drive. The detail is really good, the soundstage is wide, and it has a good amount of impact too. There's a beautiful musicality in the midrange, and you can engage the EQ on S1 easily for a slightly more colored sound if you want to tune Mangrid Tea to be more fun. 
Value and Conclusion
Mangird Tea has excellent overall value, and their price tag is perfect for what they offer. They could be said to be a golden find, especially when you remember that they are supported by Linsoul, so you know you'll have the best of warranty, best of support and awesome people there to help you if any issues are to happen. 
The package is simple, basic, but rich in contents. The build quality is excellent, with a resin body, high-quality detachable cable, and with an excellent comfort. They also isolate you well from the outside noise, but they leak a bit, and they sit at medium towards deep as far as insertion goes. 
On the other hand, the sound is balanced, natural, musical, lush in the mids, but slightly U-Shaped. Basically perfect regardless of what music style you enjoy, and Mangrid Tea is a perfect blend of naturalness, a natural soundstage and an honest sound. 
At the end of today's review, if you're looking for an awesome IEM at 300 USD, and if you're a fan of comfy, natural-sounding IEMs with a balanced tonality, and a special musicality, Mangird Tea should be at the top of your IEM list as one of the best there are. 
Product Link
You can grab one from Drop for a reduced price here: https://drop.com/buy/mangird-tea-iem?utm_source=linkshare&referer=QKT34K
You can grab one from www.amazon.com here: https://amzn.to/3rig5ov
If you're in the UK, you can grab one from www.amazon.co.uk here: https://amzn.to/3uraHkS
And if you're from Europe, you can grab one from www.amazon.de here: https://amzn.to/347Lhy9
---
---
--- Please remember to stay safe, and always have fun while listening to music!---
 - If you have a dime to spare, and donate, to help us with electricity and work expenses, it would make my day much brighter, as it would help me improve things around the website and increase the frequency of my posts - 
---
Full Playlist used for this review
We listened to more songs than those named in this playlist, but those are excellent for identifying a sonic signature.  PRaT, Texturization, Detail, Resolution, Dynamics, Impact, and overall tonality are all revealed by those songs. We recommend trying most of the songs from this playlist, especially if you're searching for new music!
https://www.youtube.com/playlist?list=PL_cjBXGmwSHSdGcwuc_bKbBDGHL4QvYBu
--- Contact Us ---






---
---