Astell & Kern SEM2 Module – SE180 DAP – Improving Dynamics
I liked the original SE180 with its SEM1 Module and the ESS Chip, but the company promised to make more DAC/AMPs for this flagship of a modular DAP, and with a single DAC/AMp module costing 350 USD, and including both a new DAC and a new amplifier circuit, you can't say you're not curious what the company brought to us with the new AK44997EQ, DSD Capable Module for SE180 and how does it change its sound. The main comparison will be between SEM1 and SEM2, to see how the new one changes the sound, but the entire sonic part will be a review of it.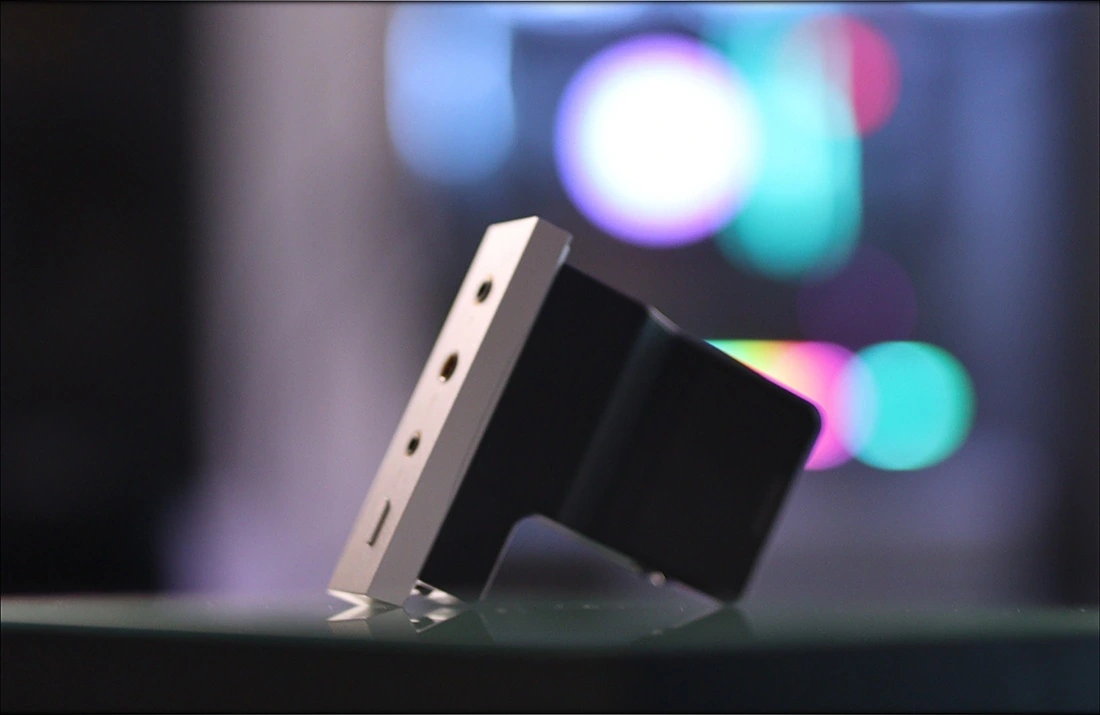 Introduction
I cannot say that this is the first time I'm reviewing an Astell & Kern product, but reviewing a DAC/AMP module from them reminds me of how awesome it is to work with a professional Korean company, and how much thought they put in everything. The way they package things, the way they support their products and offer warranty, the way Astell & Kern does business is simply professional. This seems to be a theme with Korean components, and I will be working on reviewing more, you can always rely on companies like Astell & Kern to support the products they're selling and offer the best warranties out there. 
It should be noted that I have absolutely no affiliation with Astell & Kern. I'd like to thank Astell & Kern for providing the sample for this review. This review reflects my personal experience with the Astell&Kern A&Futura SEM 2. Every opinion expressed is mine and I stand by it. The purpose of this review is to help those interested in SEM 2 find their next music companion. 
Product Link
You can grab one from www.amazon.com here: https://amzn.to/3HqMxv5
If you're in the UK, you can grab one from www.amazon.co.uk here: https://amzn.to/3HqMxv5
And if you're from Europe, you can grab one from www.amazon.de here: https://amzn.to/3qL8gIa
Package & Unboxing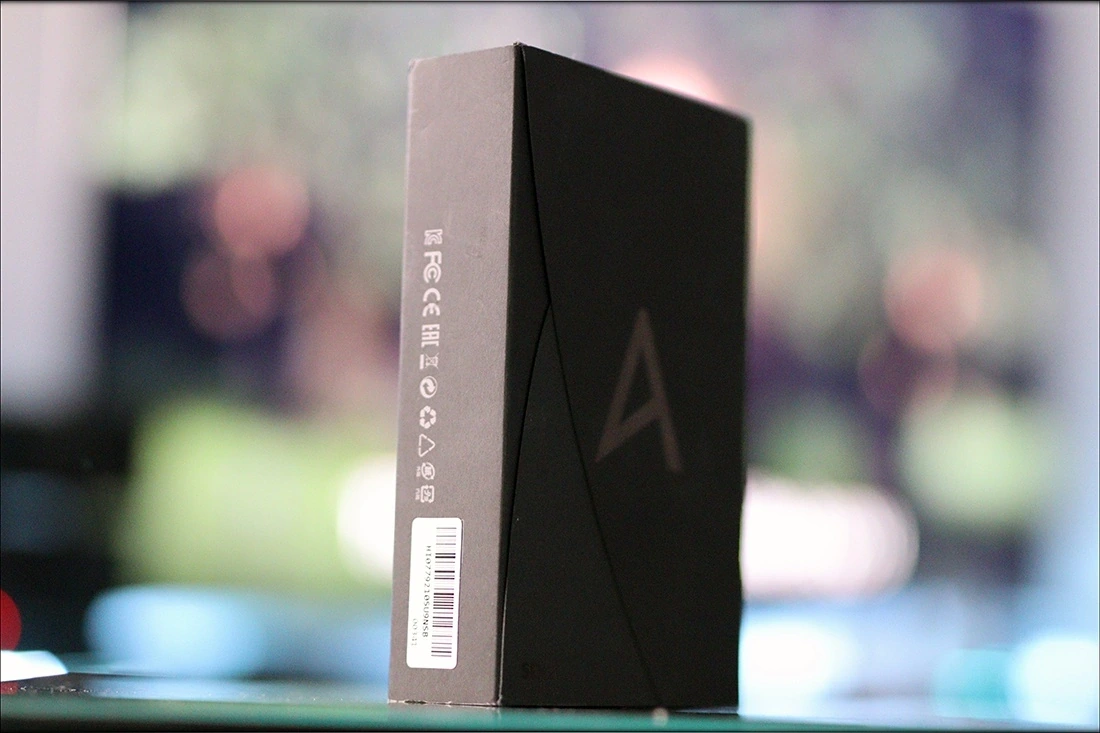 Although the AMP module itself is not a very complex product, it does come packaged nicely, and there's a paper jacket that protects it entirely, and offers a really satisfying unboxing experience.
The AMP module has its own paper jacket that protects it against scratches, and happily, there are enough plastic protectors in the SE180 package to apply one to it as well. As you can see, I did not apply any screen protector to SE180, but it still didn't get any scratches. 
Build Quality/Aesthetics/Functionality
Every AMP module sold by Astell & Kern for their SE180 has both the DAC and the AMP chip inside, so it will change the sound quite a bit. It also makes a good way to replace the audio outputs on SE180 if the default ones start to wear out. The AMP modules can be easily replaced by holding the two buttons on the sides of SE180, and pulling hard on the module to pull it out. 
You need to turn off SE180 when you replace the AMP module, and they cannot be replaced while the DAP is turned on. I am happy to report that the connector on the AMP modules is USB Type-C, and not proprietary, so you never have to worry about it breaking down, or being impossible to fix. The functionality is simple, and although the second AMP module features an Asahi Kasei DAC chip, or AK DAC chip, compared to the original ESS DAC on SEM 1, it does not draw more battery and does not change the battery life of SE180.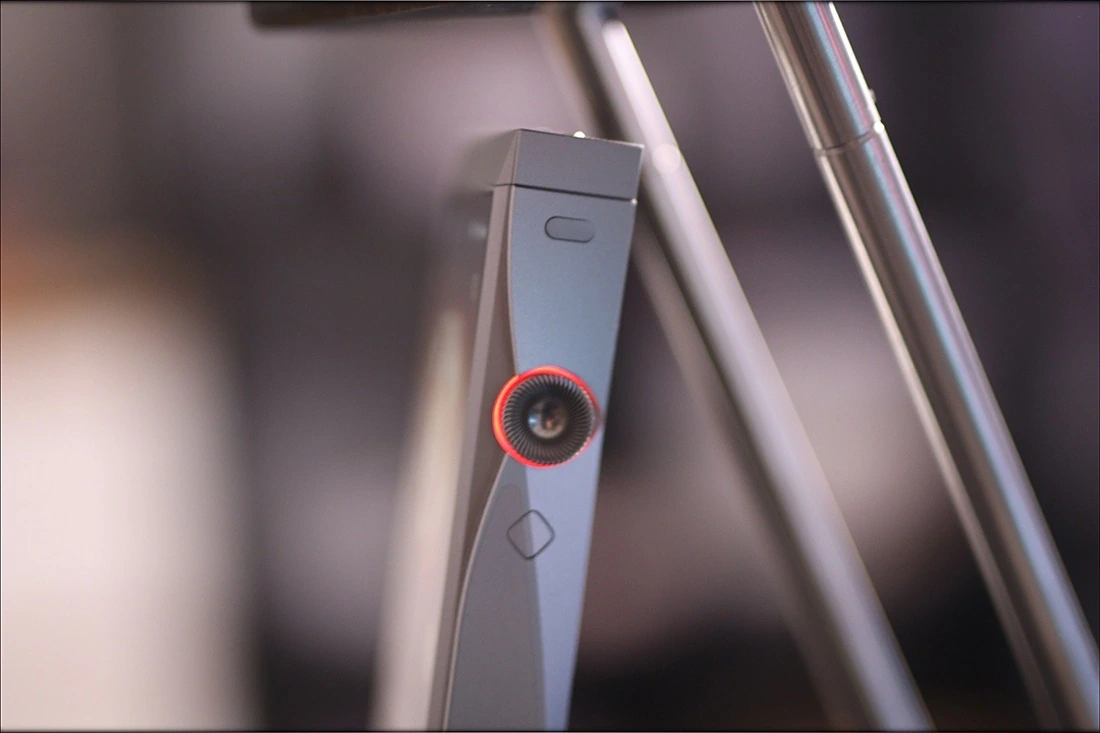 We have a Dual AK4479EQ DAC configuration on SEM2, and it completes the shape of SE180 perfectly, like SEM 1 does. The decoding ability of SEM 2 extends to Native DSD 512, as well as 32 Bit / 768 kHz. This is higher than the default DSD256 and 384kHz / 32 Bit for SEM1. The SNR is high, at 127 dB, on High Gain, on the Balanced connector. Astell & Kern employs the Teraton Ultimate Sound Solution, a customary processor for removing all power-related noise, amplification-related noise, and minimizing the distortion of their SEM2 modules. 
SEM 1 and SEM 2 have the same output impedance, and it is fairly low for both of them, at 1.5 OHM for their balanced outputs, and 1 OHM for their single ended outputs, being low enough for pretty much any IEM out there, including Campfire Atlas, Final Audio A8000, and Unique Melody MEST Mark 2. 
Sound Quality
I want to start by saying that I paired SE180 and its new SEM 2 with a multitude of IEMs and Headphones, including Sivga Peacock, Campfire Holocene, Audeze LCD-XC, Moondrop Illumination, Campfire Ara, IKKO Meteor OH1, HIFIMAN He400SE, and Avantone PRO Planar. It is able to drive headphones and IEMs as well as SEM1, and it provides a clean background too, with no noise that can be heard, even if testing it with really sensitive IEMs like Campfire Atlas. In fact, SEM2 for SE180, and Astell & Kern DAPs in general are some of the quietest DAPs when it comes to their background noise. Volume was kept the same when comparing SEM 1 to SEM 2. 
The general signature of SEM2 can be described as more open, more textured, and slightly more aggressive with more detail than SEM1. In the same sense, it is more organic, more natural, and more natural. This is slightly surprising, but to my ears, it has more treble sparkle and more air, so the brand make of the DAC chip itself doesn't always dictate what to expect from the final result, with AK DAC chips usually being regarded as smoother, cleaner and more gentle in sonics, and with ESS chips usually being regarded as edgy, bright and more open in sound. Implementation can change a sonic presentation entirely, and where SEM 1 featuring an ESS chip is the brighter one, I want to say that SEM 2 has more personality, more substance and is more emotional than SEM1 which feels more neutral and reference to my ears.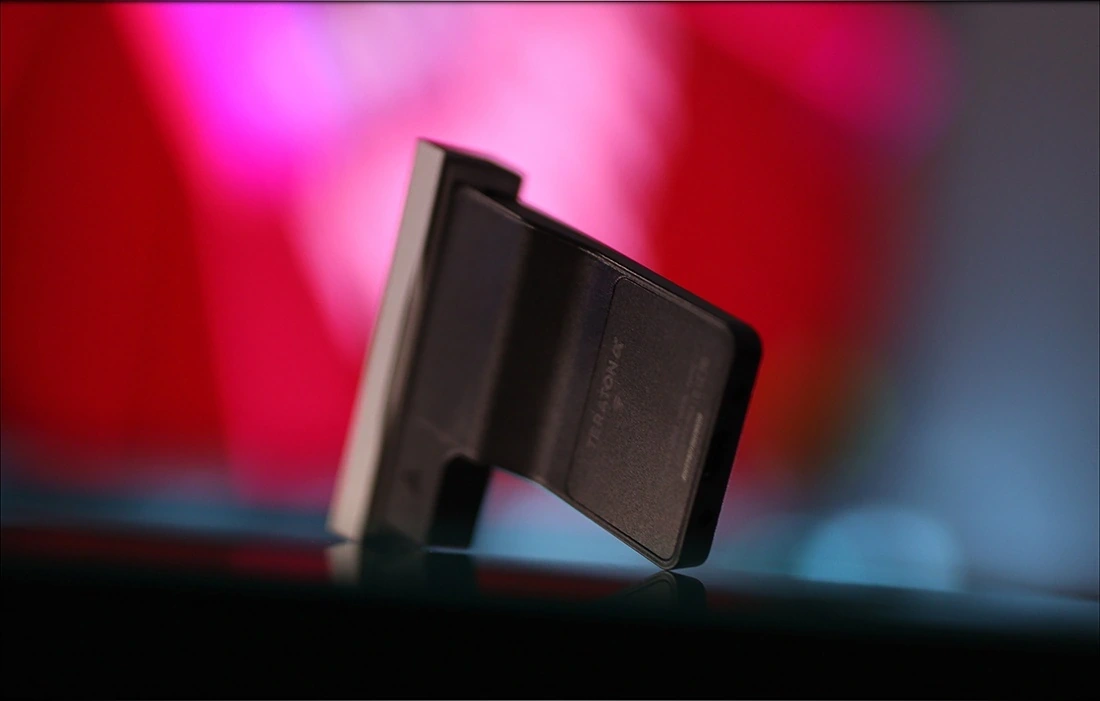 The bass of SEM 2 seems to have just as much sub-lows rumble and extension, but has a slightly lower speed, which may explain why on paper it scores slightly lower than SEM 1 in synthetic tests. This isn't a negative thought, and unless you're listening to synthetic drum tracks and technical death metal only, SEM 2 comes off as more natural, with a slightly warmer bass presentation, more substance and a longer decay to each musical note, that the mind will interpret as more natural, and more organic as far as the bass goes. It could be said that SEM 2 has a smoother bass, and more emotion to each musical note, as well as more impact, or at least a longer lasting impact for each bass note.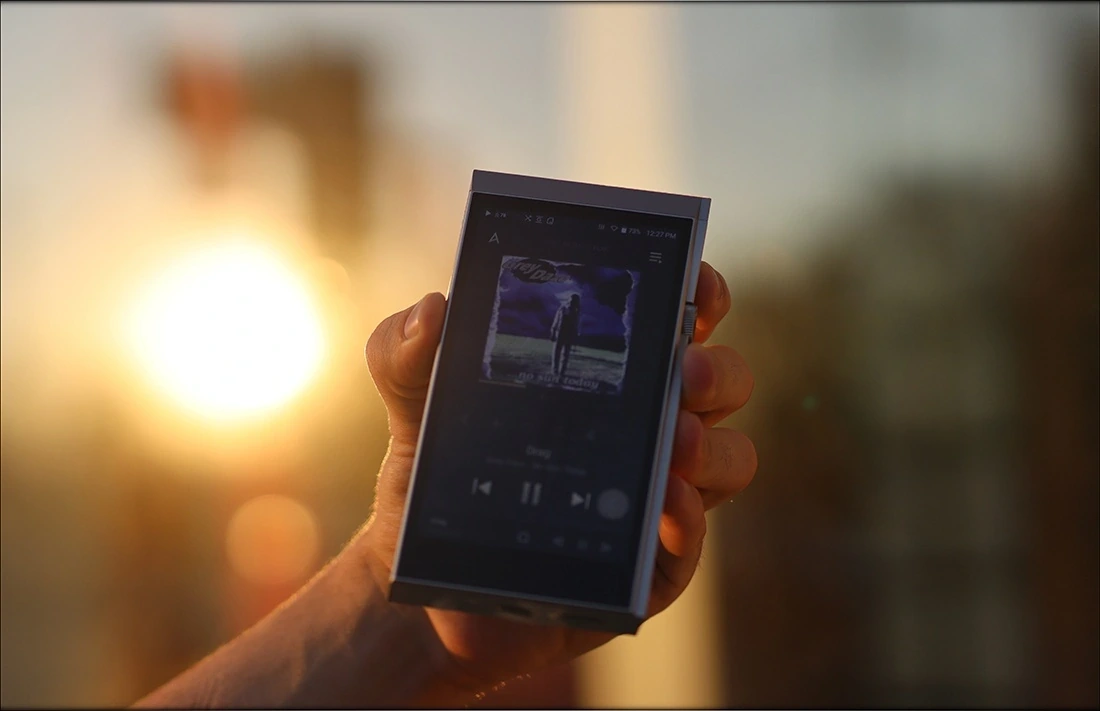 The midrange is presented slightly more natural, and once again, where SEM 1 sounds really reference and clean, with a zero-distortion, zero-mistake policy, SEM 2 seems to focus slightly more on how natural, organic and musical it can sound, and it ends up being more dynamic too in the process. Guitars in particular sound more playful, more organic, with a more realistic texture, and slightly longer decay for each musical note, bringing SEM 2 closer to what a "tube" sound would be like. Of course, Astell & Kern already knows that you want a tube sound with your portable music player, so they designed the SP2000T I am going to review pretty soon as well, but until then SEM 2 brings us closer to the Tube sound. It is interesting to notice that our mind doesn't necessarily associate a higher speed with more detail, and having a slightly longer musical note decay on SEM 2, tends to reveal a more natural texture, and more pronounced texture, plus micro detail. If you feel like all of those differences can come only from the way the digital filters are implemented in the two (they have slightly different digital filter naming), you can switch between digital filters, as most folks usually complain that they don't notice a big difference between digital filters. There's a certain richness to SEM 2 which I enjoy a lot, but you shouldn't disconsider SEM 1, and read my original review on SE180, to know what I'm coming from. 
At the end of the sonics, we have the treble, which is clean, crisp and rich in presence. In fact, despite it being based on an AK chip, SEM 2 tends to have better treble sparkle and presence, with more overall extension and air. It may be possible that high notes are slightly longer in decay, and this increases the intensity of the treble, which in return helps with our perception of space. This makes SEM 2 slightly wider and more airy, more open and gives it slightly more space between instruments as well as slightly better instrument separation. Please make sure to take all of my notes with a grain of salt, the differences between the modules are not very large, but I feel that SEM 2 improves the sound by making it more live, more direct, and slightly more aggressive. That's not something negative, and SEM 1 is plenty relaxed, SEM 2 seems to bring slightly more life to music. 
Value and Conclusion
With Astell & Kern having a fair price tag of 350 USD for SEM2, I feel it is priced well, considering that it includes both the DAC chip and separate AMP chips, giving a whole new refinement level to SE180. Although in terms of its technical specifications, SEM2 seems to have slightly lower technical abilities compared to SEM1, it actually sounds better subjectively, and reading the specs is always relevant, but not always tell the whole story. Tube AMPs are a good example of this, as most of them have fairly high distortion rates, but our human brains tend to love them a lot, and they sound more natural to our ears. In the same sense, SEM2 sounds like giving a bit of extra tube magic to SE180, and taking both its technical strengths, mixing some extra texture, and adding more musicality, making SE180 a new level of the DAP it already is. 
Given that it doesn't affect the battery life of SE180, or hamper usability in any way, SEM2 is an easy to recommend way to enjoy your SE180 more, and if you want to get a more detailed sound, with more texture, more impact, and even more dynamics, SEM2 is a really easy way to take even more advantage of an already awesome DAP. You probably know that I like SE180, so if you don't please take a look at my full written review. 
At the end of today's review, if you like your SE180, and if you want to extend the amount of pleasure you're getting from it, if you want a more textured sound, with more detail, and more impact, SEM2 is a full recommended DAC/AMP upgrade for SE180. 
Product Link
You can grab one from www.amazon.com here: https://amzn.to/3HqMxv5
If you're in the UK, you can grab one from www.amazon.co.uk here: https://amzn.to/3HqMxv5
And if you're from Europe, you can grab one from www.amazon.de here: https://amzn.to/3qL8gIa
https://www.youtube.com/watch?v=OveOtwebpsyA
---
---
--- Please remember to stay safe, and always have fun while listening to music!---
 - If you have a dime to spare, and donate, to help us with electricity and work expenses, it would make my day much brighter, as it would help me improve things around the website and increase the frequency of my posts - 
---
Full Playlist used for this review
We listened to more songs than those named in this playlist, but those are excellent for identifying a sonic signature.  PRaT, Texturization, Detail, Resolution, Dynamics, Impact, and overall tonality are all revealed by those songs. We recommend trying most of the songs from this playlist, especially if you're searching for new music!
https://www.youtube.com/playlist?list=PL_cjBXGmwSHSdGcwuc_bKbBDGHL4QvYBu
--- Contact Us ---






---
---