Fostex TM-2 Bluetooth TWS IEMs – Audiophile Sports
Fostex TM-2 is a TWS IEM that actually goes for and achieves the dream of the TWS world. It is priced at 300 USD at the moment of writing this full written review, but can be found at 200 USD in multiple locations, and they will be compared to wired IEMs like iBasso AM05, FiiO FD5, and Unique Melody 3DT. This time we will have pairings, but the other way around. The Bluetooth modules from TM-2 can drive other IEMs too, as long as they are based on the MMCx connector, and Fostex even sells those adapters for 2-Pin connectors, so I will be pairing the TM-2 with Campfire Dorado 2020, Audeze Euclid, and Rhapsodio Zombie for today's full take on Fostex TM-2.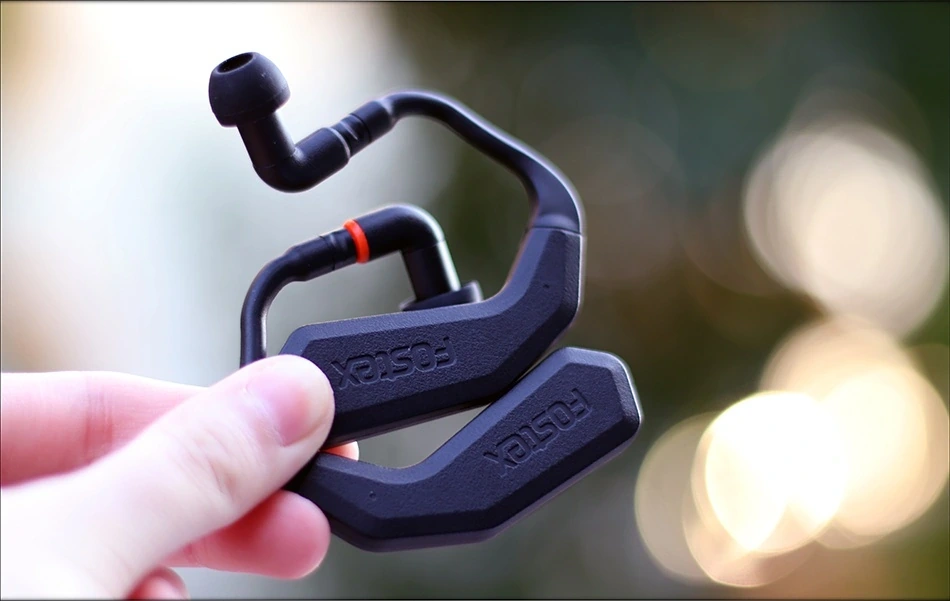 Introduction
If you haven't yet heard of Fostex, you've been living under a rock, probably, as this is one of the largest audio companies in the world, and it ain't just any company, this is a full blown Japanese company with quality standards, support, warranty and everything done perfectly in Japanese standards. Fostex sells many headphones, and their best ones are known for delivering excellent bass, great comfort, all at an affordable price compared to what the rest of the market has to offer.  Fostex TM-2, also called TM-2 HD are made for the music lovers on-the-go, but they work equally well for those who sit at home and don't want to be bothered by cables. Fostex will offer top notch warranty and support with their products, their representatives speak English very well, and they are one of my favorite companies to get audio products from, when looking at good priced stuff. 
It should be noted that I have absolutely no affiliation with Fostex, I am not receiving any incentive for this review or to sweeten things out. I'd like to thank Fostex for providing the sample for this review. Every opinion expressed is mine and I stand by it. The purpose of this review is to help those interested in Fostex TM-2 HD find their next music companion. 
Product Link
You can always grab a pair of Fostex TM-2 HD from www.amazon.com here: https://amzn.to/34fEbUT
If you're in the UK, you can also grab a pair of Fostex TM-2 from www.amazon.co.uk here: https://amzn.to/3fOEdIq
And if you're from Europe, you can grab a pair of Fostex TM-2 from www.amazon.de here: https://amzn.to/3oSegMw
Packaging
First things first, let's get the packaging out of the way:
The package of the TM-2 is really solid, but also made to take as little space as possible, while offering the most rich package possible. We get the IEMs, three pairs of tips, a charging cable, and the charging case with the TM-2. 
The case does not have a battery of its own, like most TWS cases, and it needs to be connected to a power source to charge the TM-2 IEMS. This is really different than what most people expected from those IEMs, and it is more of a carrying case for the TWS IEMs.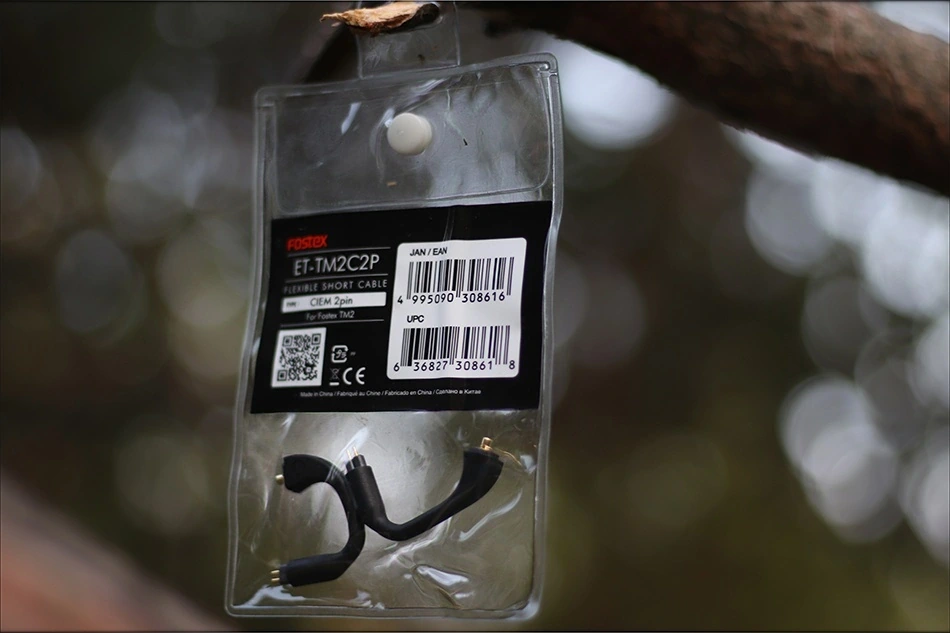 Fostex actually thought that we may not be so happy taking the larger plastic case everywhere, so they also included a pleather pouch with their TM-2. 
Build Quality/Aesthetics/Fit/Comfort
The case of the TM-2 is made of solid plastic, and it has a beautiful Fostex logo on the outside. It has plastic feet, and is not very prone to scratches or damage, reminding me a lot of the cases that the audio head of car audio came in. There is more than enough space for other IEMs in that case, so you won't have to disconnect your IEMs even if you connect the TM-2 to something like a MAS X5i, Kinera Freya, iBasso It07, or Lime Ears Aether R. 
The case uses 2-Pin connectors to charge the TWS IEMs and one microUSB connector. I dislike the inclusion of a microUSB connector since everything I have at hand is type-c nowadays, and a revision that has type-C connectors on the TWs pieces too would be really welcome, or a revision where the case has a battery of its own would also be really welcome. 
There is an app for connecting the TM-2 to your smartphone, which is kinda cool as it offers extra abilities for the TM-2, but at the same time, I really dislike having a dedicated app for things. FiiO also does this with their UTWS3 and there I also disliked having an extra app on the phone. I recommend using TWS Stereo Plus mode to avoid latency between the sides, and to have better connectivity. TM-2 is powered by a 6mm dynamic driver, and also sports a microphone. 
Speaking of the microphone, for taking phone calls, TM-2 is probably the best sounding IEM, at least as described by the person on the other end while I was taking a phone call. Crisp, clear voice, with almost no background noise. TM-2 is IPX5 resistant, so you can safely take them with you while jogging or doing exercise, and they also have a touch control. Although generally I was not a big fan of touch controls, Fostex implemented it in the best way possible, and I had almost zero mis touches while wearing the TM-2.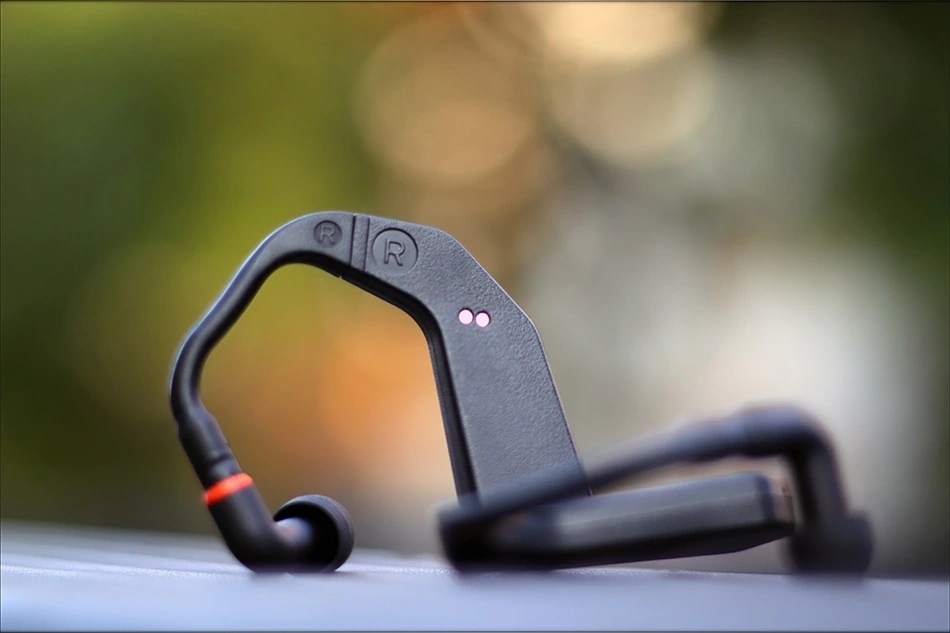 The Bluetooth chip powering the TM-2 is the QC3026 SoC. It is able to deliver Bluetooth 5.0, and has AAC, apt-X, and SBC codecs enabled. The battery life of the TM-2 is about 10 hours rated by Fostex, and about 8 hours in my actual experiments with loud music, which is pretty excellent. It takes 1 hour and a half to fully charge the IEMs, which is quite high. 
The actual wearing comfort is perfect, and Fostex TM-2 isolates really well from the outside noise. They also have a nice weight distribution mechanism, where you never really feel like you're wearing them, so you can freely do exercise while wearing them. Having an actual IPX rating means that you are not likely to damage them even if you wear them in the rain, like I actually did during my tests. The microphone is great, even good enough for taking important phone calls, and all in all, Fostex TM-2 is a pleasure to use. There is no driver flex either, which is surprising for an entry-level / midrange Dynamic Driver IEM. 
Sound Quality
The overall signature of the TM2 can be described as heavy, bass-heavy especially in the sub-lows, with a natural midrange, wide soundstage, and a pretty sparkly treble. There's a really good sense of space and width, with an excellent instrument separation, and great overall dynamics / details. There is a constant hissing happening quietly while TM2 is turned on, but somehow it is not audible at any listenable volumes. The maximum achievable volume with TM2 is quite high, comparable to what I listen to in the upper levels. 
The bass has excellent depth reach for the price, although not quite perfect, and I can hear the bass extension going as low as 30 Hz, after which it gently rolls off. The bass is not enhanced in the upper bass, so music does not have any extra thickness, but the sub-bass impact is felt in the entire head while wearing and listening to TM2, to the point where it sounds closer to an extra large subwoofer than my Adam Audio Subwoofer does. Bass has a natural to slightly slow speed, which works really well for Jazz, EDM, Pop, Dubstep and Classical. The bass is also great for Rock and Metal. 
The midrange is clean, crisp, detailed and really wide. It is also slightly thin, with a very liquid character. Works perfectly for female voices like Mori Calliope, but also for Male voices and rock, like Metallica. Unlike Pluto also has a beautiful resonance and true-to-life tonality / timbre with the TM2. The soundstage is the best part of the midrange, as you'd expect something cut off and very limited with a TWS IEM, but TM2 is really wide, spacious, with excellent overall instrument separation. It is easy to discern multiple guitar notes from piano notes, from voices, from any background stringed instruments. It is a really pleasing presentation even for orchestral music with tons of instruments. 
The treble has a unique presentation where it has good overall energy in the treble, but not in the lower midrange, so the sound is never fatiguing or too hot. The treble presentation is energetic and clean, crisp and rolls off after 10 kHz, still gently enough to leave some air in music. There's enough energy for really aggressive music, and the liquid mids paired with the slower bass lead to a real music presentation. Even ultra-aggressive bands like Queen Kona are much better illustrated for their musical solos and riffs rather than the aggressive drums / screaming vocals. TM2 will never paint music aggressively and it is a really smooth and relaxing IEM in sonics. 
Although it is using aptX at most, the sound is never too cut out. There is some dynamic compression and some background information being cut, but you have really high chances of not noticing it, even while using TM2 with other IEMs. The thing here is that TM2 was designed for outdoor activities. You are not supposed to listen to them in the usual analytical way. 
Comparisons 
For 200 USD, you'd expect me to stack the TM-2 against other TWS IEMs, but their actual quality, clarity and detail is so great that they are already stepping in the ~300 USD and above territory. This means that they will be compared to FiiO FD5, iBasso AM05, and Unique Melody 3DT, rather than entry-level TWS IEMs, where they would do a slaughter.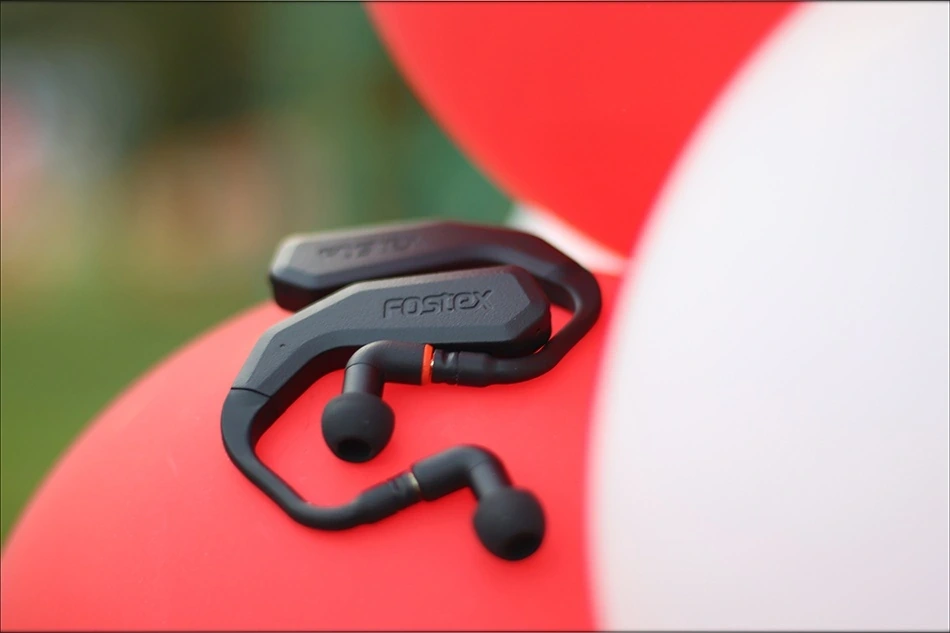 I also wanted to compare TM-2 to more expensive products because they come with the handicap of having a charging cradle that does not bear a battery. 
Fostex TM-2 vs Unique Melody 3DT Terminator (200 USD vs 400 USD) – The actual wearing comfort of the TM2 is quite a bit better, as the IEM shells are smaller and have no driver flex. Since they are a dynamic driver, this was surprising as most entry-level dynamics do not care enough about avoiding flex to actually do it. The overall sound is far more bright and energetic on the 3DT Terminator, and while the stage is larger on the 3DT, the actual overall holographic feeling is similar between the two. The detail is better on the 3DT, but TM2 has more bass and a slower bass, and a more liquid midrange presentation. 
Fostex TM-2 vs FiiO FD5 (200 USD vs 300 USD) – The sound of the FD5 has quite a bit more detail, more punch and more dynamics, but the holographic way that TM2 presents music actually helps a lot with overall engagement factor. FD5 can be a bit more fatiguing in general, and both have a similar quantity to their bass. The design and wearing style is totally different, but besides the TWS parts at the back, the shell of the TM2 is smaller and easier to configure, while FD5's units are larger, heavier, but designed with a more curved and more ergonomic model in mind. 
Fostex TM-2 vs iBasso AM05 (200 USD vs 300 USD) – The comfort of wearing the TM2 is actually a bit better than AM05, given the overall ergonomics and smaller IEM shell. The sound is slower and more ethereal for AM05, while it is more liquid and more impactful, especially in the bass with TM2. The detail is a bit better on AM05, but the stage is wider and more holographic on TM2. AM05 can sound better when driven by a high-end source, but for sports and a really engaging presentation, TM2 is more than adequate, if not even perfect. 
Pairing 
Usually by pairing we understand and do pairings with the same IEM but with a different source. This time around, TM-2 is more of a source itself, as the bluetooth TWS modules can be connected to different IEMs and this is actually encouraged by the company, so they will be paired with Campfire Dorado 2020, Rhapsodio Zombie, and Audeze Euclid.
When using their own app on a smartphone, Fostex gives us a 5-Band EQ to play with, which is not exactly perfect, but can work wonders if the problem was easy to offset. 
Fostex TM-2 + Campfire Dorado 2020 (200 USD + 1100 USD) – The big Dorada was one of my favorite IEMs since 2021 started, and it still is one that I rock every day. The best part about this pairing is that Fostex TM-2 has quite enough power, but also controls and does not introduce any noise with Dorado2020. I did notice a slight tendency of the Fostex TM-2 to increase the treble a bit and decrease the bass a bit when paired with Dorado 2020. 
Fostex TM-2 + RSD Rhapsodio Zombie (200 USD + 2000 USD) – If there's something I like about the Zombie, it is that it sounds big, yet controlled. The bass is really something else, but they never lose sight of what's important. That delightful musical midrange is always there for you to experience, and the sparkly, yet soft treble helps a lot when you want to hear the finer details in music. I could notice that we're running an aptX source rather than a wired source this time around, but it was still pretty ok, and the sound is about the same as when driving the RSD Zombie from most entry-level DAPs like FiiO M9, iBasso DX120, or Shanling M2x. I haven't noticed any particular coloration coming from the TWS adapters of the Fostex TM-2. 
Fostex TM-2 + Audeze Euclid (200 USD + 1300 USD) – I was surprised to hear the Fostex TM-2 able to drive the Euclid, and really well. You can even install the app to add a few dB of bass, and take off some treble, if you want a more rounded sound with the Euclid, and there's a good amount of soundstage, excellent instrument separation and excellent dynamics. The Euclid sounds like its usual self while being driven from a fairly good DAP like a FiiO M11 or Shanling M2X, while being paired to the Fostex TM-2, and it has no distortions, and can control the Euclid even at high volumes. 
Value and Conclusion
At the end of the day, the only things that could ever draw back the value of the Fostex TM-2 are the fact that the charging cradle does not bear a battery inside, and the fact that they take a long while to charge. In my personal book the biggest drawback by far, that I noticed, was that during the writing of this review, my text editor forced the Fostex TM-2 name to a special character because of the T M usage. I actually have been using the Fostex TM-2 for jogging, even in the rain, and even during summer and winter, and had a perfect experience with them, with absolutely zero complaints. 
The package is good, and the charging cradle / carrying case is large but will totally protect the Fostex TM-2, and we also get a leather pouch if we don't want to use that.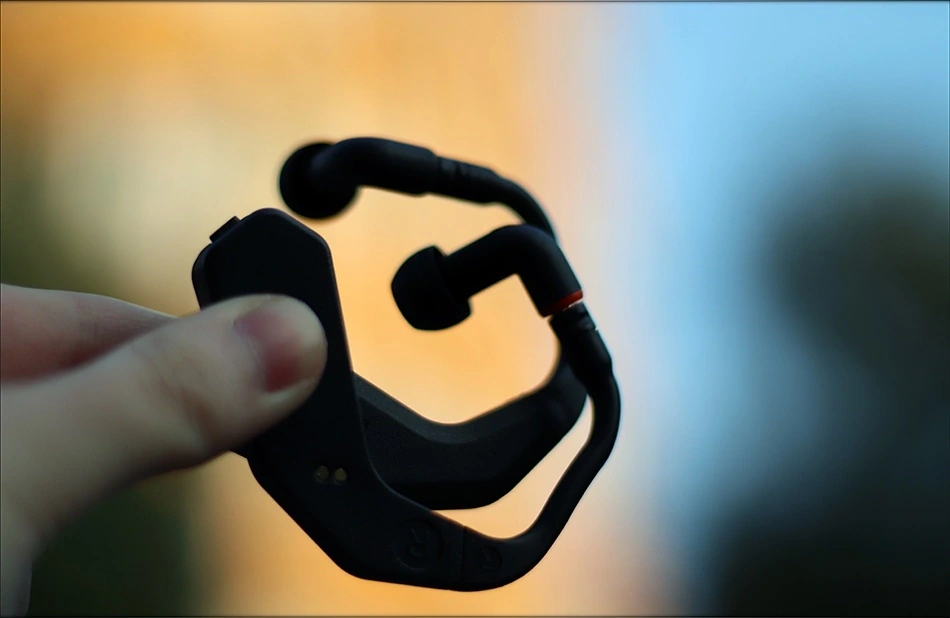 The sound is energetic, detailed, crisp, V-Shaped, so excellent bass and treble, and with a natural midrange for the tonality. You can barely hear that you're using aptX versus wired, when pairing the Fostex TM-2 with a different IEM, so they could make an excellent TWS source for your IEMS, and since the price difference to FiiO UTWS is just 120 USD, you're basically paying just 120 USD for one of the best sounding IEMs you could ever dream of at that price point. 
At the end of the day, if you're looking for great ergonomics, excellent comfort, excellent sonic reproduction, and a very versatile unit, the Fostex TM-2 is what I would totally recommend you to get and something I know you won't regret. 
Product Link
You can always grab a pair of Fostex TM-2 HD from www.amazon.com here: https://amzn.to/34fEbUT
If you're in the UK, you can also grab a pair of Fostex TM-2 from www.amazon.co.uk here: https://amzn.to/3fOEdIq
And if you're from Europe, you can grab a pair of Fostex TM-2 from www.amazon.de here: https://amzn.to/3oSegMw
---
---
--- Please remember to stay safe, and always have fun while listening to music!---
 - If you have a dime to spare, and donate, to help us with electricity and work expenses, it would make my day much brighter, as it would help me improve things around the website and increase the frequency of my posts - 
---
Full Playlist used for this review
We listened to more songs than those named in this playlist, but those are excellent for identifying a sonic signature.  PRaT, Texturization, Detail, Resolution, Dynamics, Impact, and overall tonality are all revealed by those songs. We recommend trying most of the songs from this playlist, especially if you're searching for new music!
https://www.youtube.com/playlist?list=PL_cjBXGmwSHSdGcwuc_bKbBDGHL4QvYBu
--- Contact Us ---






---
---