FiiO FD5 Earphones – Power Of Dynamic Drivers 
FiiO has always known how to make interesting IEMS, and their FD5 is truly unique, even in the IEM world. For a company that used to purchase IEMs from third party vendors, they are really courageous to now make their own 12mm Be-coated Single Dynamic Driver IEM. In layman's words, this means that they made a new driver, and this will be really interesting to explore. The price of the new FD5 is 300 USD, and they will be compared with FiiO FH5, FiiO FA7, Unique Melody 3DT, MAS X5i IEMs, and Jomo audio P3 Percusion IEMs. I'll be skimping on the pairings part of today's review and will add some explanations in the Sound Quality and Build parts, as I favored adding more comparisons.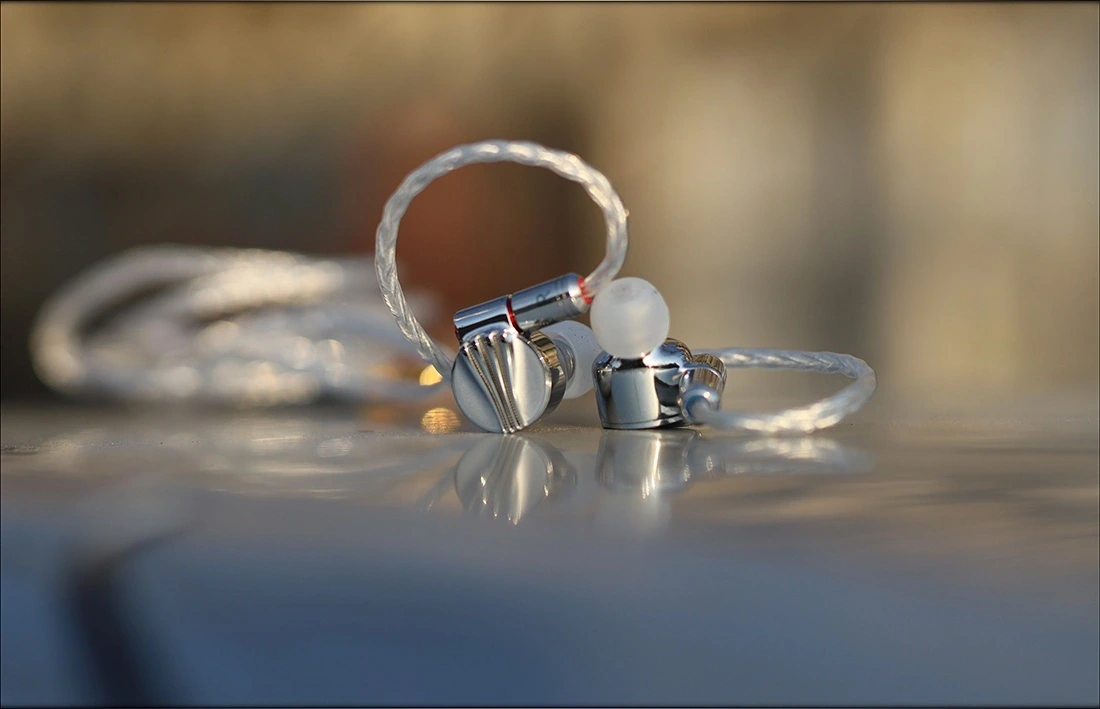 Introduction
FiiO has been the top seller in the audio world, and they are by far the best known and most bought company I know of. This is not just a statement, it is a statistic. In Romania, as long as you're even remotely interested in audio and music, you will be getting something from FiiO at the start of your journey. And they keep producing stuff up until the high-end, often giving no reason to look for more. This is an important part, because they are really well supported locally in general. I am not in particularly good relationships with the official romanian seller, AVstore, but I have to give credit where it is due, they do an excellent job with FiiO and support them. You should always try to purchase your FiiO IEMs and FiiO products locally, as you'll have much better support. International support is very low now, the company is really huge, and I recommend only Amazon and local sellers, or shops that offer excellent warranty, like Linsoul. 
It should be noted that I have absolutely no affiliation with FiiO, I am not receiving any incentive for this review or to sweeten things out. I'd like to thank FiiO for providing the sample for this review. Every opinion expressed is mine and I stand by it. The purpose of this review is to help those interested in FiiO FD5 find their next music companion. 
Product Link
You can always grab a pair of FiiO FD5 from www.amazon.com here: https://amzn.to/33oE2Oq
Packaging
First things first, let's get the packaging out of the way: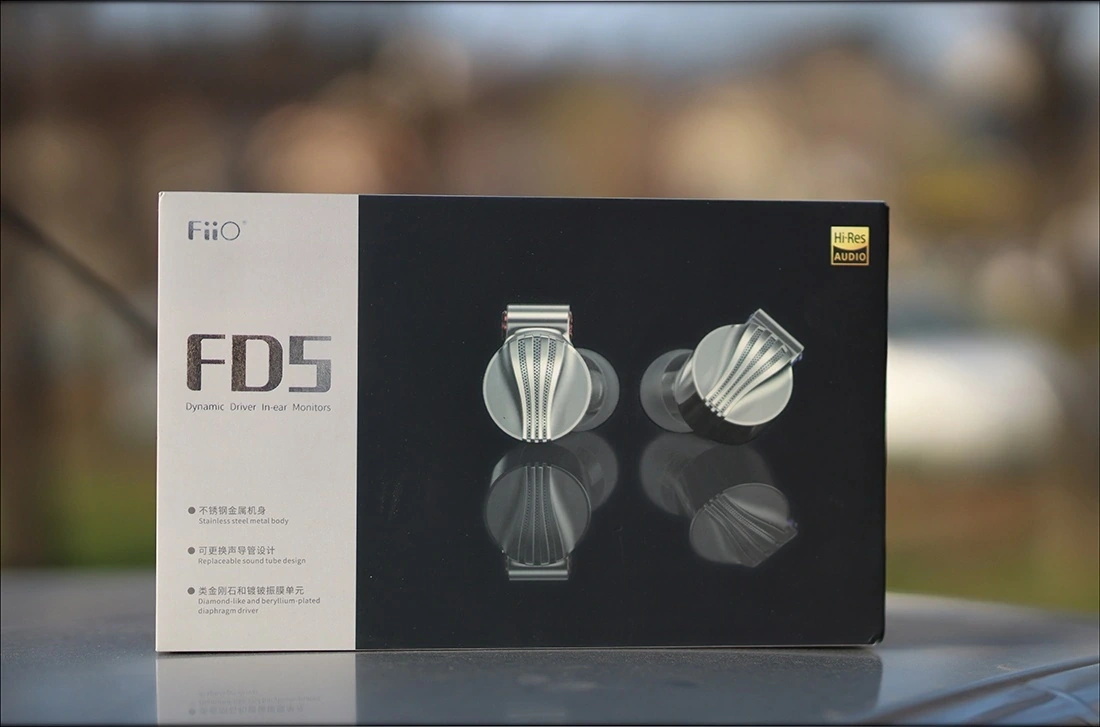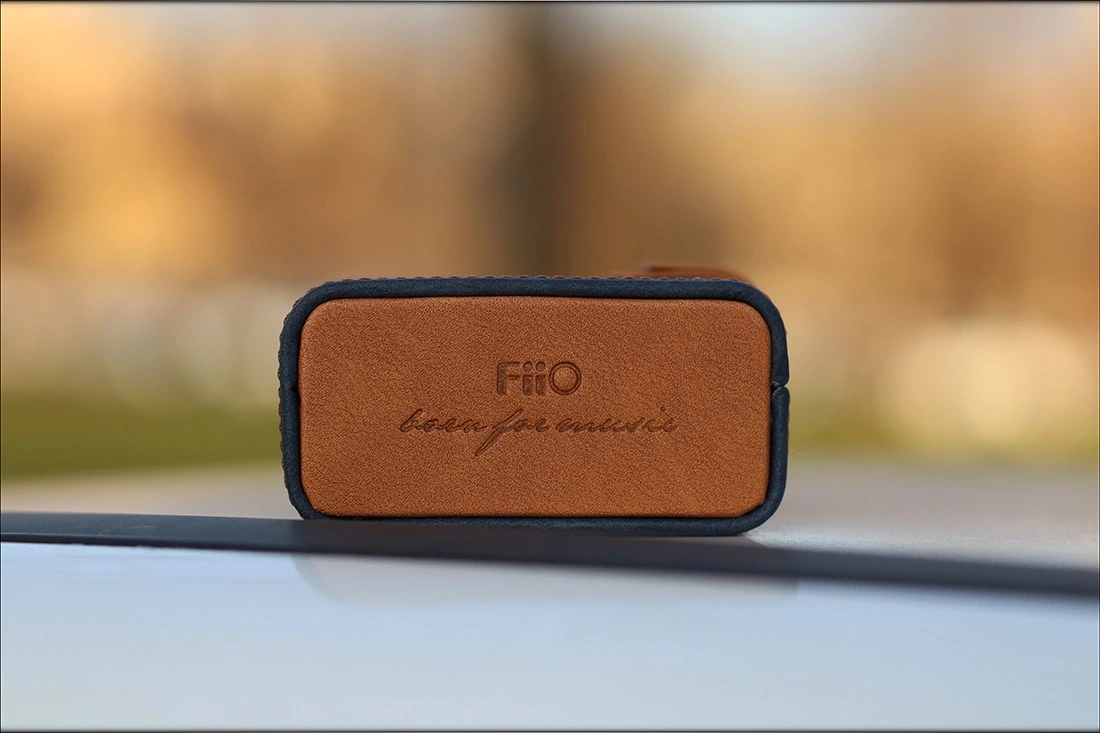 It is time to go back to FiiO and their amazing packages. No jokes, FD5 is packaged even better than most of their previous IEMs, with a beautiful case included, one that is covered in a Jeans-like texture. We also get a tool for removing the MMCX cables, and we get a cleaning tool, and a magical plug thingy, as FD5 has a modular cable.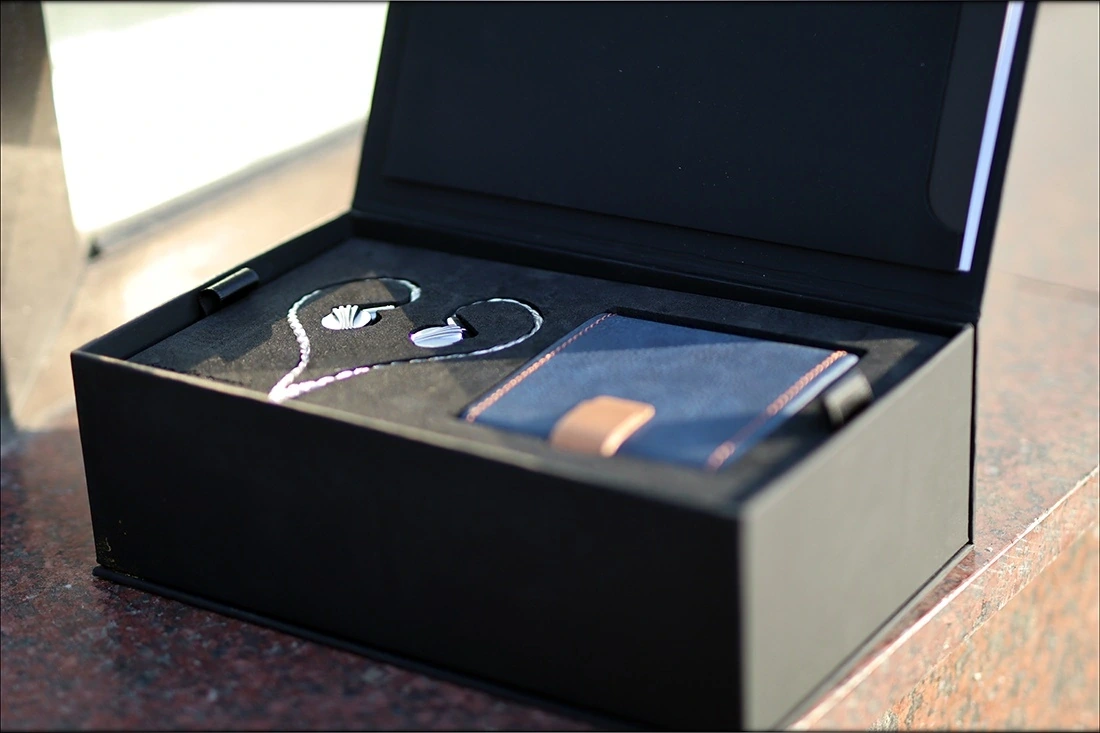 There's a huge selection of tips, and tuning filters, basically making the whole FD5 package a top one. In fact, this is the best package I've seen for a ~300 USD IEM to date, with other IEMs coming close only above the 400 USD price point. Really nice forward thinking on FiiO with those modular cables, although as I'll be explaining in the build quality part of the review, it has some caveats. 
Technical Specifications
Type: Semi-Open Back IEM
Frequency response: 10hz – 40khz
Driver: 12mm Beryllium coated Diamond-like Carbon Dynamic Driver
Impedance: 32Ω @ 1khz
Sensitivity: 109db @ 1 mW
Max Input Power: 100nW
Cable: 8 Strand Monocrystalline Silver plated
Connectivity: 3.5mm TRS, 2.5mm TRRS balanced, 4.4mm TRRS
Cable length: 120cm
Weight: 11 Grams
Build Quality/Aesthetics/Fit/Comfort
There's a bit of magic in every single Dynamic Driver IEM I review, and FD5 is the most interesting so far. FiiO dedicated to making the FD5 last, and they used materials quite well known for their longevity. The magnets used inside FD5 are strong, N52 1.5 Tesla magnetic Flux magnets. The driver membrane is Beryllium coated, combined with DLC or Diamond like Carbon, trying to draw the advantages of the sweet midrange of Be and strong bass of C. 
We have something named an Acoustic Prism in front of the tweeter, and this basically is like a grid that diffuses the sound, to improve phase and soften the harder edges. This works well and is also employed by high-end tweeter makers, as an answer to ribbon tweeters. The back of the FD5 also features a Real Volcanic Field System. This is a really fancy name, but the tech itself is interesting, meant to reduce distortion in the bass by absorbing standing waves in the low frequencies.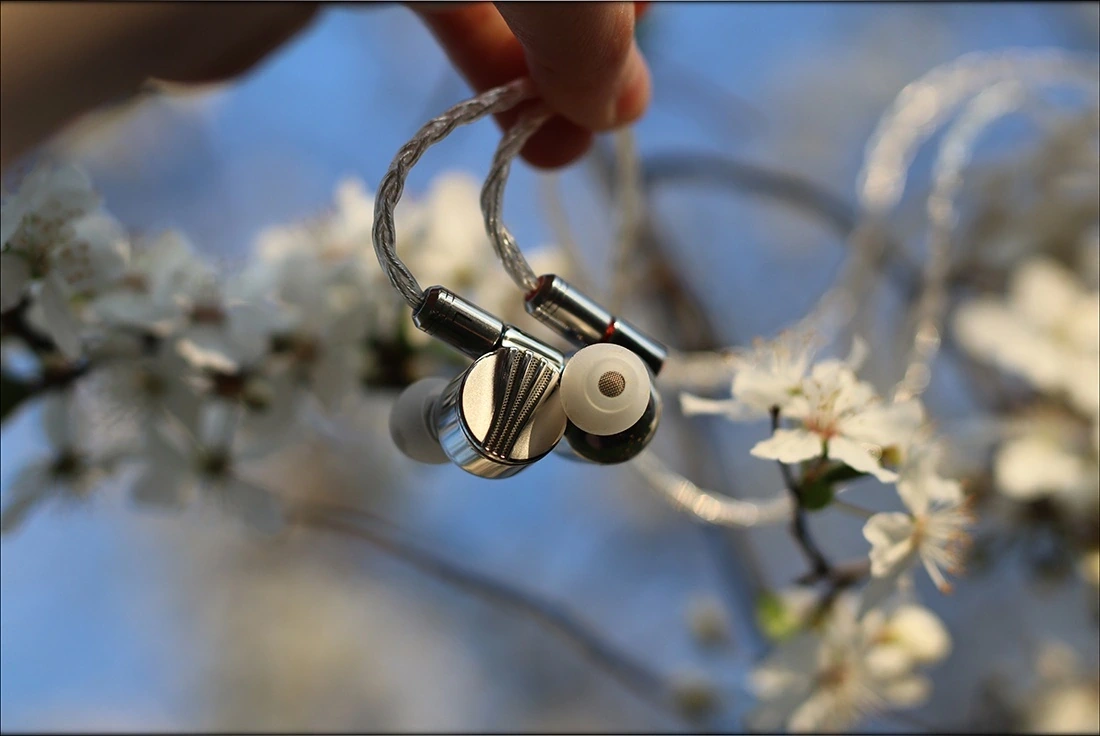 As an engineer, FD5 seems to be like a true flagship IEM, so I'm astounded by the 300 USD price point, but this is because I'm also into speakers, and standing / back waves are a major cause of distortion in cone speakers, and they are also known to cause bass bleeds into the midrange. With FD5, I am hearing one of the clearest bass I ever heard in my entire life, with absolutely zero distortion. There's also very little bleed into the midrange, but more on that shortly. 
The comfort is really good. And this is for someone who has access to the world's best IEMS, like Campfire Dorado2020. FD5 is a dynamic driver, and has ventilation, so there's no driver flex. The fit is shallow-medium, with a shorter bore. This means that they will fit most ears really well, and won't cause discomfort as most deep-fit IEMS can. Once you wrap them around your ear, they become glued in, and won' fall even if doing serious physical activity, like performing live or running. The isolation is actually average, and that's really good since they are semi-open and I expected much less isolation, but FD5 is actually great for most practical usage scenarios. 
FD5 is an open-back IEM, and I've been following more than one, including Audeze iSine20 which I reviewed years ago, but FD5 is actually even more interesting, because it is much smaller and convenient, and it doesn't require the Cipher cable that isine20 needed. FiiO quotes the design as Semi Open Back, as only part of the IEM is covered in the open grille. This means that they leak some sound, but it still is nowhere near close to iSine20 or Open Back Headphones leakage. It is, at most, comparable to semi-open or closed back headphones in terms of leakage. 
The design features shapes that flow into each other, with the metal having a really high-quality glass-like surface, making FD5 probably the best looking IEM I reviewed in 2021 so far. The tubes of FD5 are also interchangeable, and the other nozzle is 2.5mm in size, which is quite unusual. We only have two sets of tips that can be used with the second tube, while the 4.5mm default one works with most tips on the market, being a very common size. The thinner nozzle makes the soundstage much larger, pushes everything back, and gives music more air / space. It reduces the treble and relaxes the sound, which works really well since FD5 can be a bit forward in the treble. It is also impressive that FD5 is not that heavy, being at a medium weight of 11 grams. 
The cable is of an excellent quality, flexible and soft, with a silver color that's really nice to look at. It is an 8-Core Silver coated wire, and it is tangle-free which is nice, as you'll be storing it a lot in the case that FD5 comes with. The cable also has a unique system where you can change the plugs, and FD5 comes with 3.5mm, 2.5mm and 4.4mm plugs for FD5. This system looks neat and is practical, plus the threaded design means you never lose the adapters. 
Sound Quality
You could describe the FD5 as pretty close to the Harman target IEM, except for three main peaks, in the 2kHz, 4kHz, and 8kHz ranges. They appear on FiiO's own measurements too, and they are not very large, but flavor the sound a bit with treble, some forward aggressiveness, and with an edgy treble. The bass is quite enhanced above the midrange, and there's a good substance to all instruments, in a way where FD5 could be good for a basshead, but would also fit a hi fi listener's preferences. This is unique in its own way, because the extremely low distortions make FD5 clean and crisp, despite the pretty happy to punch bass. The signature is really dynamic and punchy, vivid, and colorful. Not relaxed in any way, and borderline fatiguing, depending on the volume and music style. FD5 grows more aggressive with higher volumes, and grows more natural and even with lower volumes. 
The bass of the FD5 is deep, rounded, lush and impactful. It has both thump and rumble, indicating an entire bass uplift rather than just the sub-bass. This bass does not dip into the midrange, and the mids are free of any kind of veil or heavy coloration, with the first peak of FD5's signature being around 2kHz. This gives them a slightly more open and aggressive punchy midrange presentation, while the bass stays clean and clear. For fun, I torture tested the FD5 and it was able to handle over 8 dB of bass boost without any distortion, making it the IEM with the largest headroom I tested thus far in 2021. It is a precise IEM thought, with no bloat and no over-emphasis of the lows, and the focus of the bass seems to be around the mid-bass, which gives the thump and the rumble, over a rumbly-only sound. 
The midrange of the FD5 is clean, and dips a bit compared to the bass. Despite the slightly more recessed quantity compared to the main bass, it is a cleaner, and also more aggressive type of midrange. The soundstage is expansive and holographic, which was surprising given that most aggressive-sounding IEMs tend to be on the intimate side of things. The three peaks everyone talks about actually make the sound really enjoyable, and guitars juicy, opposed to making the sound fatiguing and unnatural. FD5 has a good texture presentation, with great detail, even micro detail, and they stand well above the FH5 I reviewed in the past. 
The treble is clear, clean and energetic, and slightly splashy. This is subjectively pleasing, as it avoids sounding harsh or grainy, but FD5 can become too hot and too strong in the treble with aggressive metal. It most certainly shows mastering and recording mistakes, and it is one of the few IEMs that manages to still be enjoyable despite the stronger treble. As everyone stated so far, it is not a very forgiving IEM, and in actual truth, the treble rolls off above 13 kHz, in a gentle slope fashion. 
The soundstage in particular is affected by the tube design, and the more narrow tube produces the wilder soundstage. The whole presentation is more intense with the wide tube, and the more narrow one pushes everything farther away from the listener. The narrow tube makes FD5 more forgiving. The order is width, height and depth, so the depth is the least interesting element, while width and height are really good. This makes up for a really holographic presentation. 
FD5 is fairly easy to drive and depends far more on the music to sound good, than on the source powering it. We're looking at an IEM that can scale a bit, so DAPs like FiiO M11 PRO are great, but you could settle for a BTR5 and be done with the pairing part for FD5. 
Comparisons 
This time around I decided to ditch the pairings part of the review, and do more comparisons, as a little birdy told me you guys are much more curious to know how FD5 compares to stuff. The main comparisons will be with FH5, FA7, Percussion 3, Unique Melody 3DT, and X5i from MAS Audio.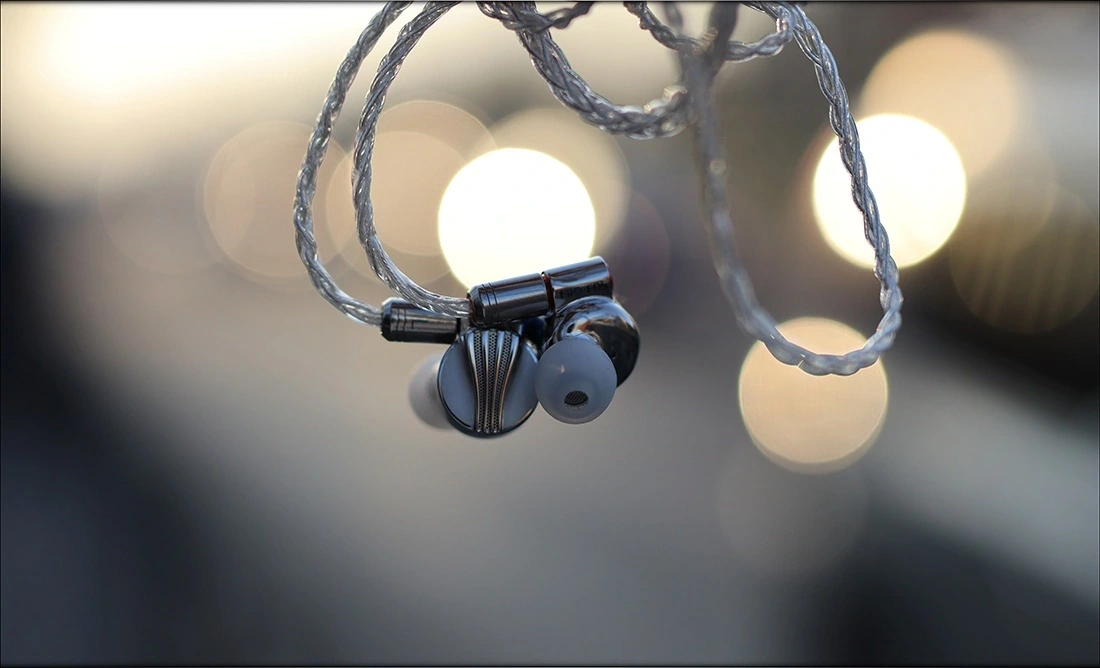 For pairing the FD5, I think you'll be really good with FiiO's M11 PRO DAP, or something like iBasso DX220, Lotoo Paw 6000, or Shanling M2X even. FD5 is not picky enough to matter, but a well controlled source, with low background noise is best for it. 
FiiO FD5 vs FiiO FH5 (300 USD vs 250 USD) – FiiO's initial FH5 was a genius release. It was the IEM to get back them, the most recommended and the best received IEM FiiO released to that date. That's cool and all, but many people eventually found that the shallow fit was not their thing, and that FH5 has a too forward midrange. Still, the value provided was great, and In am hoping that FH5s will be even better. In 2021, FD5 sounds and fits like an even better IEM, with better comfort, better cable, more dynamics, and a more detailed sound. In fact, this is the best part about FD5, the sound improved greatly in every way, including soundstage width, extension both ways, bass clarity, and even the overall resolution is a total jump from the original FH5. 
FiiO FD5 vs FiiO FA7 (300 USD vs 250 USD) – Here things are quite interesting. We can see clear progress from FiiO with their IEMs, and how they are making the package better and better. They also did their best to improve on the cable design and comfort. FA7 was the more comfortable IEM, but FD5 manages to be even more comfortable, despite the higher weight. The overall sound is still a one trick pony with FA7, a phatt, clean impactful sound with a full low end and tons of bass. FD5 is much more natural, following the Harman curve better. FD5 sounds more natural, more sparkly in the upper midrange and treble, FD5 has better detail and overall clarity. FD5 is better for metal, rock, EDM, Classical, Jazz and pretty much all the other music styles. FA7 has a good advantage if you are a basshead, or if you listen to a lot of Rap, Downtempo, or don't want something that's revealing and unforgiving.
FiiO FD5 vs MAS X5i (300 USD vs 400 USD) – MAS X5i is a really potent IEM with far less marketing and tech specialties than FD5, but still doing a good job. The comfort is better on FD5, thanks to a smaller IEM size, but it is heavier. Only X5i can be worn both straight-down and over-the-ear. The package is better on FD5 with a nice case, modular cables, and two sonic bores that actually do change the sound. The sound is heavier, much meatier with far more impact and overall punch on X5i, where it has a cleaner bass with less distortion and more depth on FD5. FD5 sounds more emotional in the midrange, and can be listened to at any volume, while X5i is more tame and even a bit too thick and relaxing at low volumes, and only catches life at loud volumes. FD5 does not suffer from this and is enjoyable regardless of the volume, making it a much easier choice for a general listener. If you're a basshead, you will appreciate the meaty, strong low end of MAX X5i more, while if you like clarity, detail and a good punch, FD5 will appeal to you more. 
FiiO FD5 vs Unique Melody 3DT (300 USD vs 400 USD) – This is the biggest comparison in this list, as 3DT has a very similar tuning to FD5. The package and ergonomics / comfort advantage goes to FiiO this time around, and FD5 is more comfortable, smaller in size, but heavier in weight. I prefer the cables of FD5 for comfort, since they are not memory wire, but silicone. 3DT sits more secure in your ears, and is better if you fear you'll lose them. Regardless of how good the MMCX is on FD5, for those who prefer 2-Pin connectors, UM 3DT has those. Now, the sound is actually similar in both tuning and overall result. Both IEMs have a really clean bass, really deep and distortion free bass. Both have a holographic presentation and wide soundstage, both have ok layering and detail. Neither of them ain't forgiving. 3DT has slightly better upper registers extension, with more air in the treble, and better upper treble sparkle. FD5 is better with being natural, being less V-Shaped and less aggressive. With Eskimo Callboy – Cinema, both are hot and unforgiving, while with something like Dance Gavin Dance – Head Hunter, neither isn't too aggressive. FD5 reveals more upper midrange peak, while 3DT does not have the same peaks, and lacks the more forward vocal presentation of FD5. 3DT can be a bit more harder edged. You'd be happy with either sonically, FD5 is a bit softer and more emotional, and that diffuser in the front of the driver really does a nice job at taking some edge off, while 3DT is more raw and life-like, at the cost of being a bit more fatiguing in the long run. 
FiiO FD5 vs Jomo Audio P3 Percusion (300 USD vs 425 USD) – I had a tendency in this review to use IEMs that are more expensive than FD5, except for FiiO's own older offerings which are now sold for less. P3 from Jomo Audio is surely impressive, and it is an IEM mainly made for drums and percussion, as the name implies. The comfort is better on FD5, and they are more convenient having the modular cables. FD5 also has an advantage with the package and the overall engineering and marketing. On the other hand, when it comes to the sound, things are very different, with P3 being much more thumpy, with more overall punch, a more forward midrange, and better depth to the sound. FD5 has more treble bite and sparkle, is more revealing and more honest. FD5 has a cleaner bass with even less distortion (P3 is fairly clean too). FD5 is easier to enjoy with a wider selection of music, but P3 Percussion does a better job with Drum'n'Bass, and Drum'n'Piano. Technical music, like Technical Death Metal or Math Metal works better on P3. Jazz, Classical, Pop, EDM, normal Metal, Rock and Ballads work better on FD5 and their more emotional midrange. Generally, FD5 is a much better beginner IEM, with P3 being specific and well designed for those who know quite well what they need and what they want. 
Value and Conclusion
We have that excellent value I always loved with FiiO again! I'm really enthusiastic about the FD5 because FiiO was really high in my personal top of companies that are easy to recommend and easy to enjoy, and now they did it again, just like Britney Spears in her song. 
We get a really rich package, with a modular cable, and multiple selection of tips. FiiO made this even more complex, by adding two sonic tubes, each with its own tips. There's a cleaning tool and an MMCX Removal tool too, and a beautiful case, making FD-5 one of the best packaged IEMs in the ~300 Price Range. 
There's also the build quality on FD5, which is top notch. They have two unique tech pieces inside, besides the driver. The two diffusers, one in the front, toning down the treble, and one in the back removing the standing waves, work and do a really noticeable job. I think that FD5 is the most over-engineered IEM in the ~300 price range, and that is a compliment. Compared to most items where over-engineering means possible structural issues, FD5's pieces actually only help the sound and can't really fail in any way, so even more the reason to get them.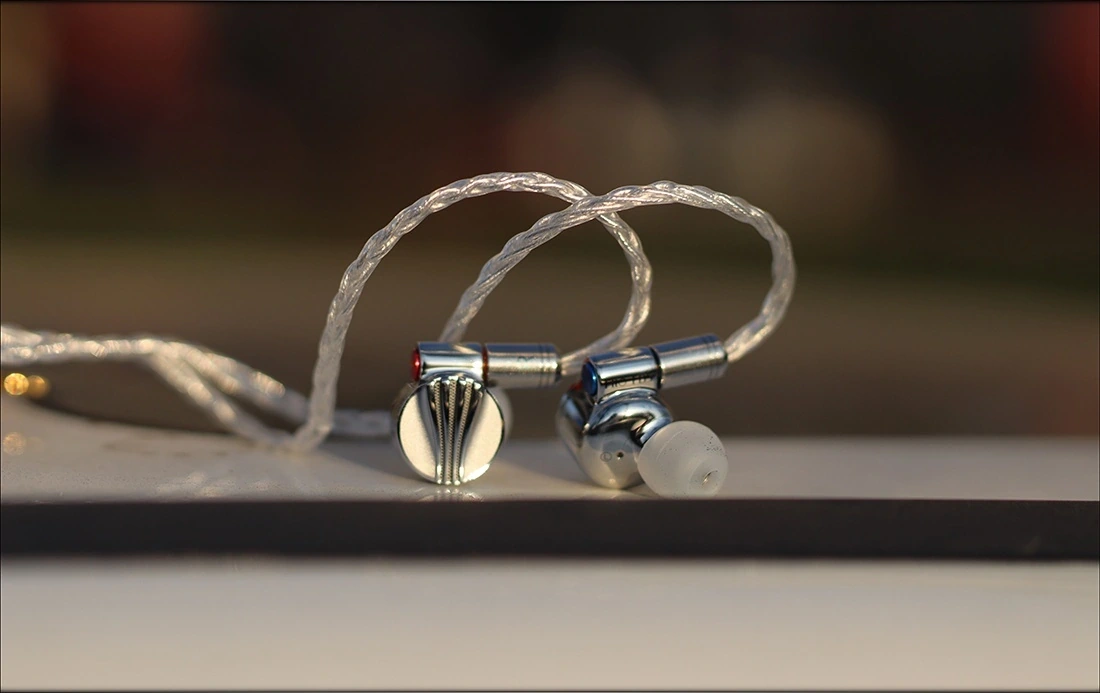 In fact, thanks to their really clean bass, excellent value, and great overall comfort, I will be adding FiiO FD5 to Audiophile-Heaven's Hall Of Fame, and they will be an important addition there. Very few products make it to the hall of fame, and FD5 is one of those that deserves to be there. It won't be replacing the original FH5, as they are different, but a little birdy told me that I will be reviewing the FH5s soon too, and that will be exciting, and that one may be replacing the old FH5 in the Hall Of Fame.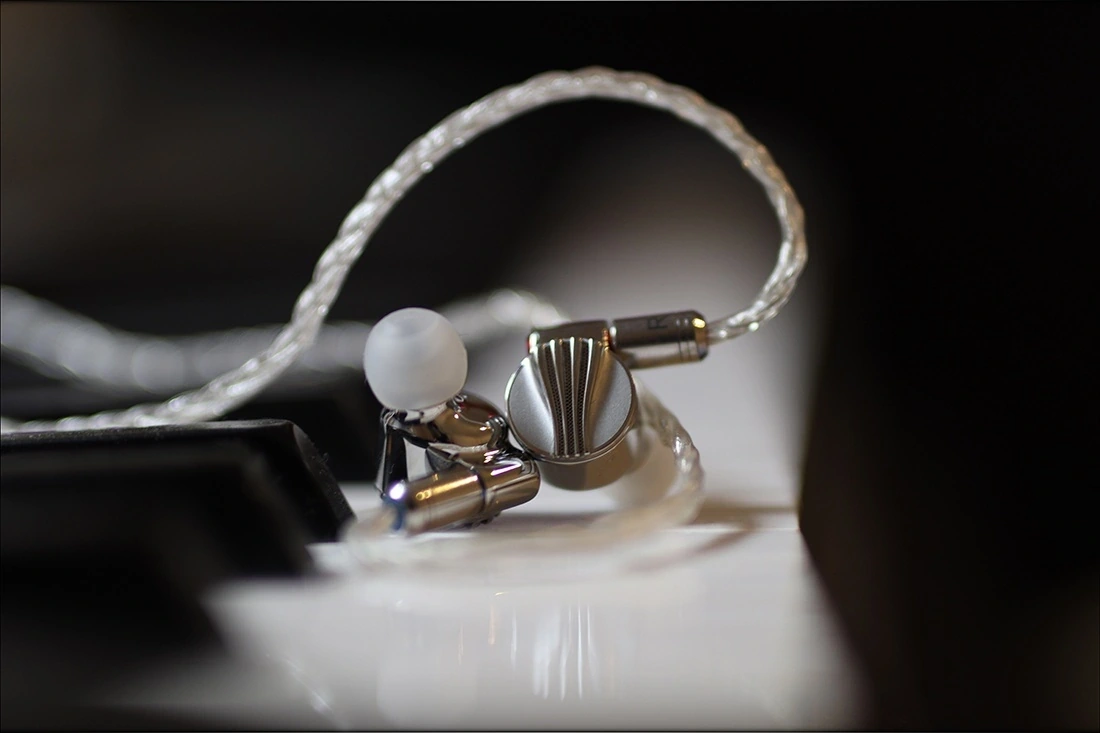 At the end of this review, if a deep, clean bass is important to you, if you want to have excellent performance, good price, excellent comfort, and a great versatile IEM, and most important, if you're not afraid or concerned about a bit of honesty, then FiiO FD5 is one of the best IEMs I can recommend in the ~300 price range, and totally worthy to consider. 
Product Link
You can always grab a pair of FiiO FD5 from www.amazon.com here: https://amzn.to/33oE2Oq
---
---
--- Please remember to stay safe, and always have fun while listening to music!---
 - If you have a dime to spare, and donate, to help us with electricity and work expenses, it would make my day much brighter, as it would help me improve things around the website and increase the frequency of my posts - 
---
Full Playlist used for this review
We listened to more songs than those named in this playlist, but those are excellent for identifying a sonic signature.  PRaT, Texturization, Detail, Resolution, Dynamics, Impact, and overall tonality are all revealed by those songs. We recommend trying most of the songs from this playlist, especially if you're searching for new music!
https://www.youtube.com/playlist?list=PL_cjBXGmwSHSdGcwuc_bKbBDGHL4QvYBu
--- Contact Us ---






---
---