How About Configurable – 1Custom Junior IEMs Review
1Custom Junior is a product that's carried and sold by Jaben from Singapore, a really nice shop with a huge product offer. The product costs about 300 SGD usually, or around 225 USD, but can be found on sale at Jaben right now for 185 SGD, or 140 USD, making it hot stuff. Given the price point, it will get compared to FiiO F9 PRO (140 USD), Audiosense AQ3 (190 USD), and iBasso IT01S (200 USD). The pairings list will include FiiO BTR5, iBasso DX160, and Shanling M2x.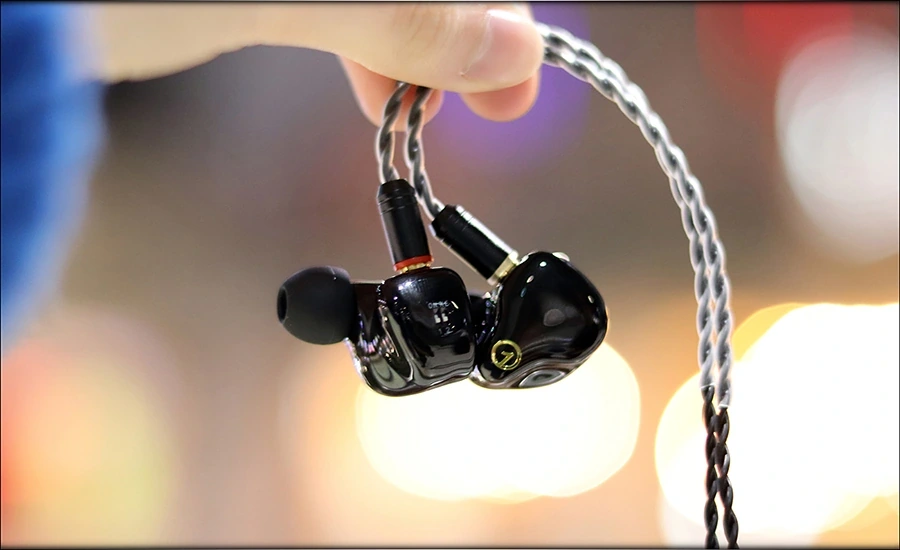 Introduction
I had no contact at all with 1Custom to know for sure how they respond, but I know that Jaben is a company you can always rely on, they are quite professional, and they are known throughout the community for offering excellent overall service to their customers. Even more, they help you get the warranty you deserve, and they have a good product offer, and if you're unsure about what to get from them, they can also help you make your choice, all while being quite impartial to the brand, since they carry so many brands. 
That being said, it should be noted that I have absolutely no affiliation with 1Custom or Jaben, I am not receiving any incentive for this review or to sweeten things out. I'd like to thank Jaben for providing the sample for this review, with me being responsible for paying the custom taxes. Every opinion expressed is mine and I stand by it, the purpose of this review is to help those interested in 1Custom Junior find their next music companion. 
Product Link
You can always get the 1Custom Junior from Jaben here: https://store.jaben.com/products/1custom-uiem-jr
Packaging
First things first, let's get the packaging out of the way: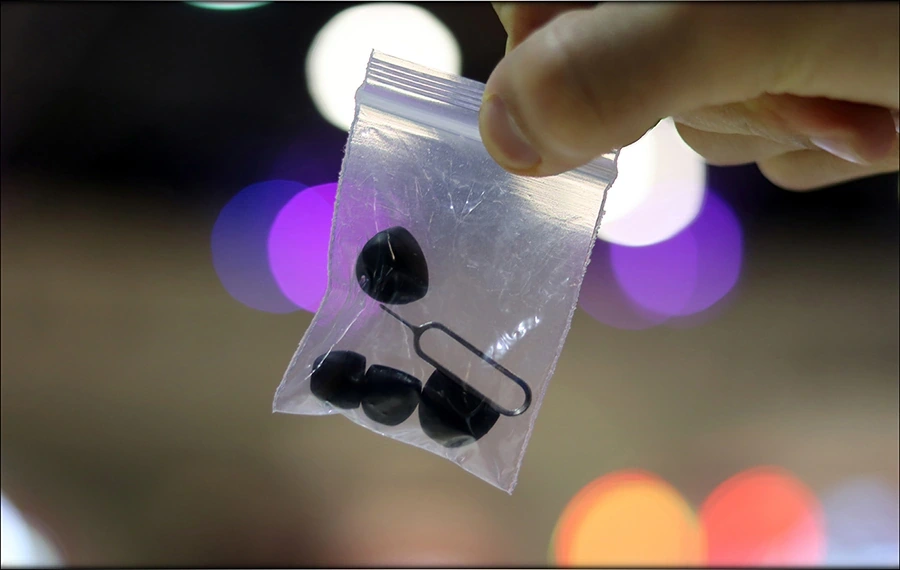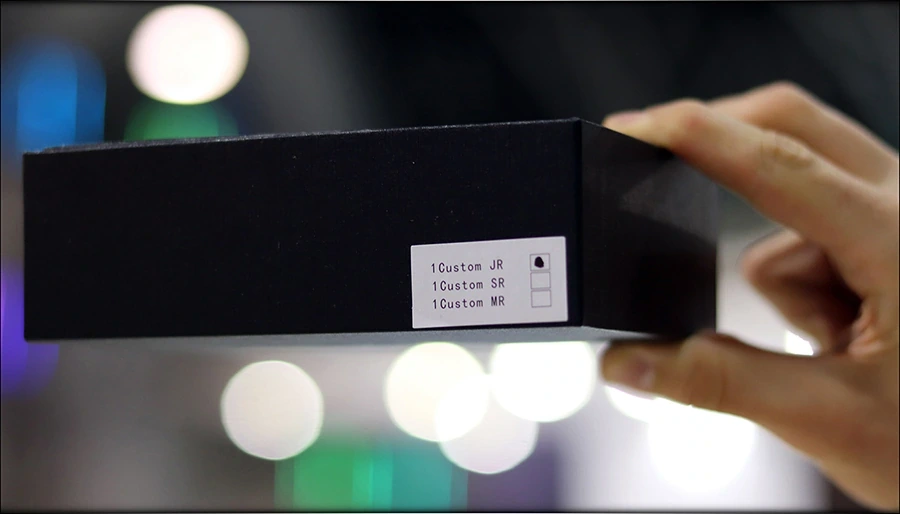 The package of the custom one is actually quite nice, and although it doesn't look that rich, and it doesn't have a lot of extras, the company allowed for the IEM and the sound to speak for themselves. 
You do get a cable, a very entry-level carrying case, and a tool to adjust the switches of the Custom One Junior, because it has switches! 
Happily, this is also one of the first companies to explain, at least a bit, what the switches on their IEMs do, and how to configure them for a specific type of sound. 
Youtube Video 
Build Quality/Aesthetics/Fit/Comfort
The 1Custom Junior is mostly made of plastic, or at least this is how it feels. Resin or plastic, it tends to all be the same when it comes to usage, although some of you guys told me that you're getting better comfort with Resin, so I'll be doing my best to report when something is 110% Reisin rather than plastic. There are switches on the Junior, two of them to be more precise. The cables are detachable, and they only allow for over-the-ear wearing.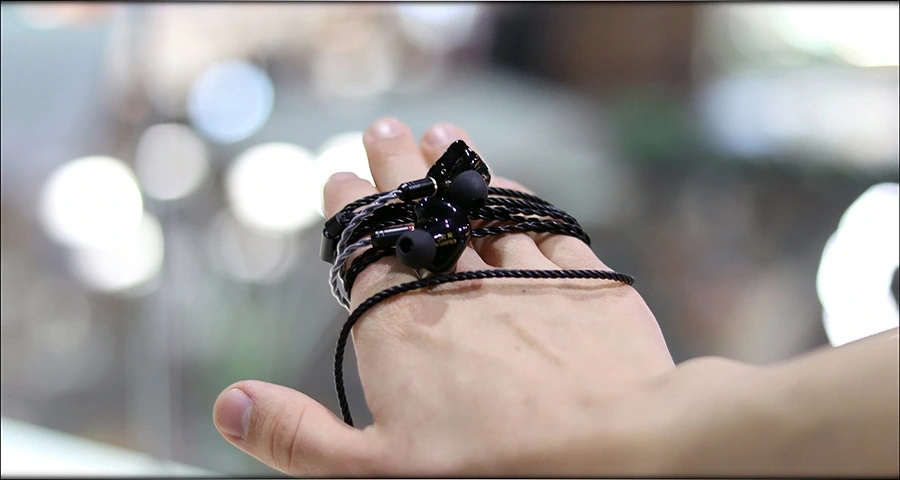 Default cables are perfect for the price, and there are no cable microphonics, there's no driver flex, and no void, so the Junior is a great all-rounder when it comes to its fit and comfort. The carrying case is the least interesting part of the whole package, and the tips, which are neither spinfit, nor final tips. 
The Junior is fairly easy to drive, and it doesn't have a lot of hissing with hissy sources, so it is easy to pair with pretty much anything. The signature can be described as U-Shaped in general, with the switches giving flavors of this U-Shaped signature. 
The black color is of such a deep darkness that you feel like you're staring at the center of the universe while looking at the Junior, but let's find out how they sound and if the sound matches those looks. 
Sound Quality
With a generally U-Shaped signature, the Junior has all the chances to be one of my future favorites. It has a thumpy bass that has good sub-bass and mid-bass presence, the midrange is recessed, giving rise to a really wide stage. The instrument separation, placing and imaging is top notch. The treble is uplifted in the lower midrange, with a smooth extension up top, resulting in a generally pleasing overall presentation for EDM, Rock, Metal, and energetic music. 
The bass is quite beautiful, with an excellent amount of impact, a nice sub-lows extension, and a lot of mid-bass presence too. This gives it a thumpy presentation, and colors the mids a bit too, resulting in a slightly warm color for the entire sound. Rock, Metal, Pop, EDM, everything sounds nice with this bass, even classical and Hip-Hop. The only types of music it doesn't handle well are technical death metal and math metal, because the Junior doesn't have quite enough speed for those addicted to the quickest music out there. 
The midrange is sweet, recessed, wide, and has a nice imaging. Textures are presented smoothly, without any trace of grain, and the overall detail level is great. It is comparable to what FLCN was doing with their FLC 8N, and even better. Guitars sound juicy, both male and female voices have the right weight and tonality, and the Junior is flattering to all music styles equally. 
The treble has a peak in the lower mids, which can be a bit sparkly for some, especially if you're expecting a really smooth and toned down presentation. This treble is smooth as well, though, without any harshness, no sibilance and no extreme peaks. 
Comparisons 
The main competitors going up against the Junior are FiiO F9PRO, Audiosense AQ3, and iBasso IT01S. It can go against pricier IEMs too, like iBasso AM05, Periodic Audio Carbon, and FiiO FA7.
Given the price the Junior sells for now, and the questions I received from you, the one I selected should be the ones most relevant to compare the Junior to. 
1Custom Junior vs Audiosense AQ3 (225/140 USD vs 190 USD) – AQ3 is not physically larger, but when worn it feels a bit larger. The sound is lighter for AQ3, with less impact in the bass and more focus on the mids and the treble. AQ3 is a mid-centric IEM with a nice energy and detail, but the Junior feels more detailed, has a much larger stage, with more detail and clarity, and the Junior could be said to be more punchy, especially with the better bass presence and energy. 
1Custom Junior vs FiiO F9PRO (225/140 USD vs 140 USD) – F9PRO is the type of IEM everyone calls bright and somewhat cold, although it is pretty V-Shaped for most. If you ever felt it didn't have enough punch, bass and impact for you, good news is that Junior has. The thumpy, punchy bass of the Junior totally makes it a masterpiece, totally giving it good resolution too, as it can easily replace F9PRO and everything it invented, although in FiiO's right, the new Junior is released years after the original F9PRO. 
1Custom Junior vs iBasso IT01S (225/140 USD vs 200 USD) – IT 01 S is a traditionally V-Shaped IEM, and the only that has a better, more substantial bass than the Junior from today's comparison list. In fact, in general it is more detailed, and more impactful, but you can't tweak it with switches like you can with the Junior. The Junior also has a better imaging and soundstage size, but IT01 S tends to have better detail, clarity and punch. 
Pairing 
I added FiiO BTR5, iBasso DX160 and Shanling M2x to the pairing list, because I heard you and those have been the sources that you mentioned the most.
If you want to know more about the pairing with another source, you can always comment on this post, or on my Youtube Channel and I'll be doing my best to help. 
1Custom Junior + FiiO BTR5 (225/140 USD + 110 USD) – BTR5 is a really affordable way to drive pretty much everything in the sub-500 USD price range. The sound is fairly punchy, clean, detailed, with good imaging, and this just serves to strengthen the strengths of the Junior, making this pairing probably the easiest to recommend in the entry-level price range. 
1Custom Junior + iBasso DX160 (225/140 USD + USD) – DX160 is clearly a step ahead compared to BTR5, but it also costs much more. The Junior is able to scale with DX160, and the pairing sounds delightfully detailed, clean, and punchy. That thumpy bass is deep and can rattle when the songs calls for it. 
1Custom Junior + Shanling M2X (225/140 USD +  USD) – M2x is the sweetest in the mids and in the midrange price zone. With the Junior, the pairing has the most juicy mids, although you sacrifice quite a bit of resolution and detail. Musicality is top notch, and it reveals that the Junior does not have any problems with providing a beautiful midrange, but it simply presents it recessed relative to the bass and the treble. 
Value and Conclusion
The 1Custom Junior from Jaben Singapore has an excellent value. In fact, it had an excellent value at the 225 USD price point it had, but now it is just a killer deal. At 140 USD, you won't be seeing many still in store so I suggest you grab one as long as they're still available. There's something about the sound, paired with the build quality that tells me you're doing a great transaction there.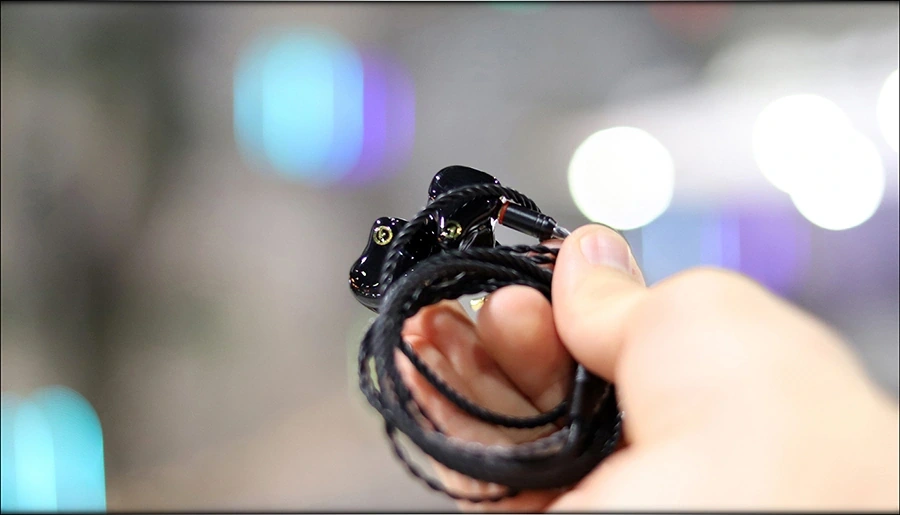 The package is not interesting at all, and the carrying case is bland, but the IEMs are great. Grab some third party tips, and you're set to have a sonic partner for at least a few years with the Junior. 
U-Shaped sound is the type that most people find easy to enjoy and appreciate, so don't be shy, I'm fairly sure you'll fall in love with them regardless whether you're a metalhead, punkist, electro-music enjoyer, or classical / opera aficionado. 
At the end of this review, if you're looking for a comfortable IEM with switches to slightly tweak the sound, a nice build quality, if you want an amazing deal at just 140 USD right now, or 225 USD usually, and if you want the support of Jaben, one of the best stores from the entire Asia, I totally recommend getting the 1Custom Junior IEMs from them. 
Product Link
You can get the 1Custom Junior from Jaben: https://store.jaben.com/products/1custom-uiem-jr
---
--- Please remember to stay safe, and always have fun while listening to music!---
 - If you have a dime to spare, please donate, and help us! It would make the day brighter for me and my wife- 
---
Full Playlist used for this review
We listened to more songs than those named in this playlist, but those are excellent for identifying a sonic signature.  I recommend trying most of the songs from this playlist, especially if you're searching for new music! The playlists are different for Spotify, Tidal and Youtube, and based on the songs I enjoy and are available on each!
https://www.youtube.com/playlist?list=PL_cjBXGmwSHSdGcwuc_bKbBDGHL4QvYBu
https://open.spotify.com/playlist/5J3oloz8Riy9LxEGenOjQ0?si=979ba4f082414be7
https://tidal.com/browse/playlist/330fd544-8e5b-4839-bd35-676b2edbb3d5
--- Contact Us ---





---