Lush Design – Master And Dynamic MW60 Headphones
Master And Dynamic MW60, or MW60 is a Bluetooth-enabled headphone that also offers wired connection, a beautiful aesthetic, interesting comfort, and which has been said to perform quite well. With the interesting aesthetics and the seemingly build quality, they need to also provide an interesting sound to stand their ground, at the price of 450 USD.
Introduction

Master&Dynamic is a rather large company from USA, at least judging from the way they design their aesthetics and marketing photos. Indeed, their headphones look nice, and they have a good PR, but this also means that they are safe to purchase from, as they will provide good warranty, and good support. They have world-wide support, and their products are sold from Amazon in Europe, so you won't have to worry about extra taxes when purchasing their headphones, and you can trust that they will solve any warranty, if any will be needed. 

It should be noted that I have absolutely no affiliation with Master&Dynamic, I am not receiving any incentive for this review or to sweeten things out. This review is not sponsored nor has been paid for by Master&Dynamic or anyone else. I'd like to thank Master&Dynamic for providing the sample for this review. The sample was provided along with Master&Dynamic's request for an honest and unbiased review. This review reflects my personal experience with Master&Dynamic MW60. Every opinion expressed is mine and I stand by it, the purpose of this review is to help those interested in Master&Dynamic MW60 find their next music companion. 
Product Link
You can get MW60 from www.amazon.com here: https://www.amazon.com/Master-Dynamic-Headphones-Bluetooth-Neodymium/dp/B07DJ63HXS/
Packaging

First things first, let's get the packaging out of the way: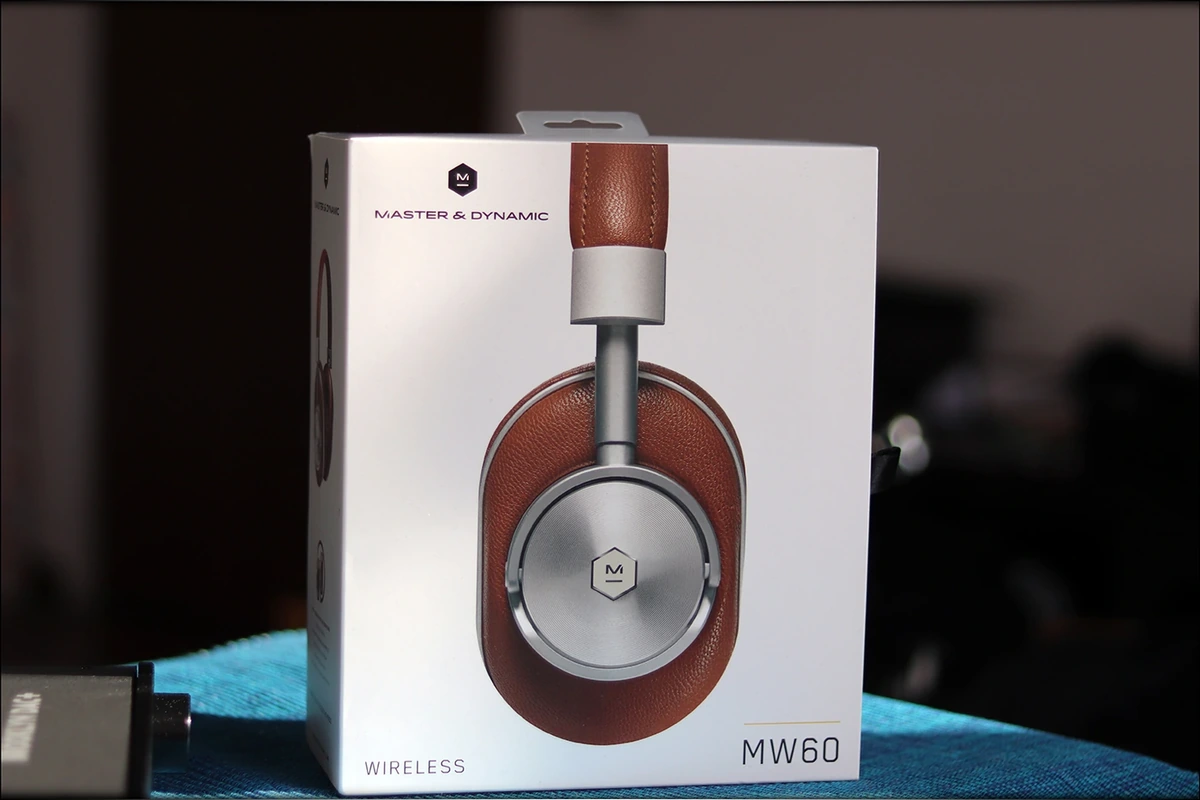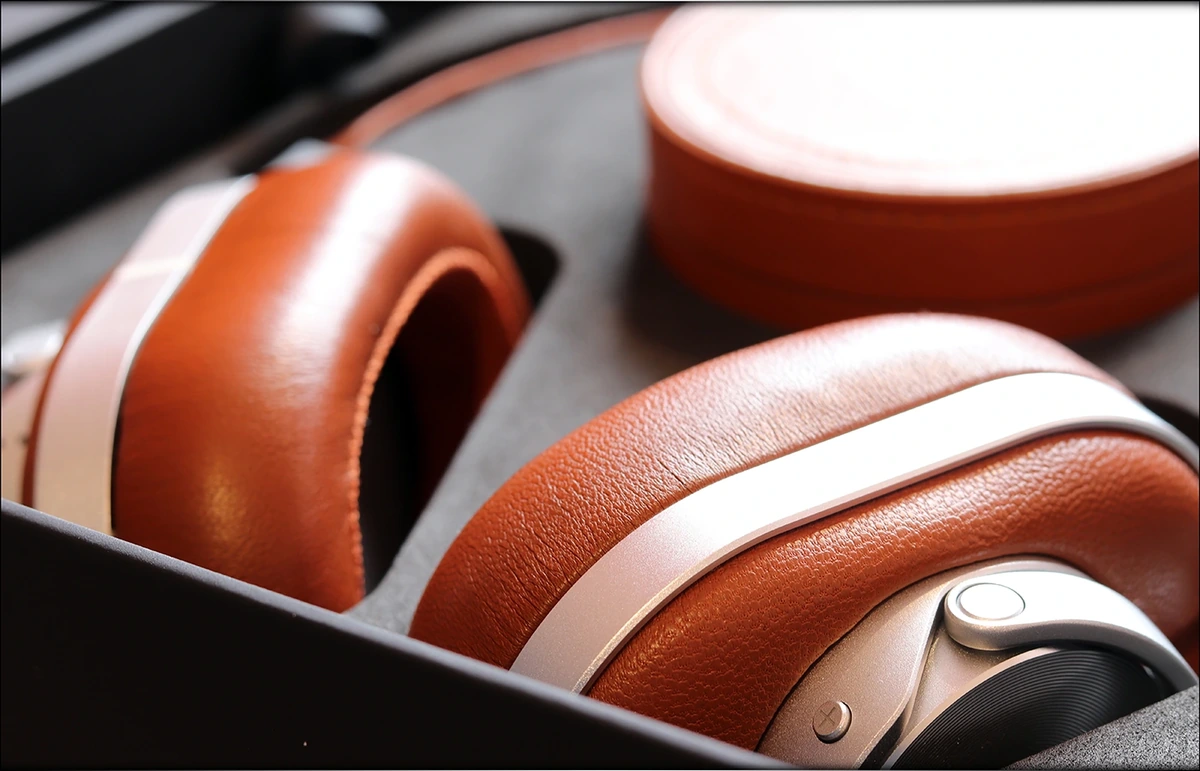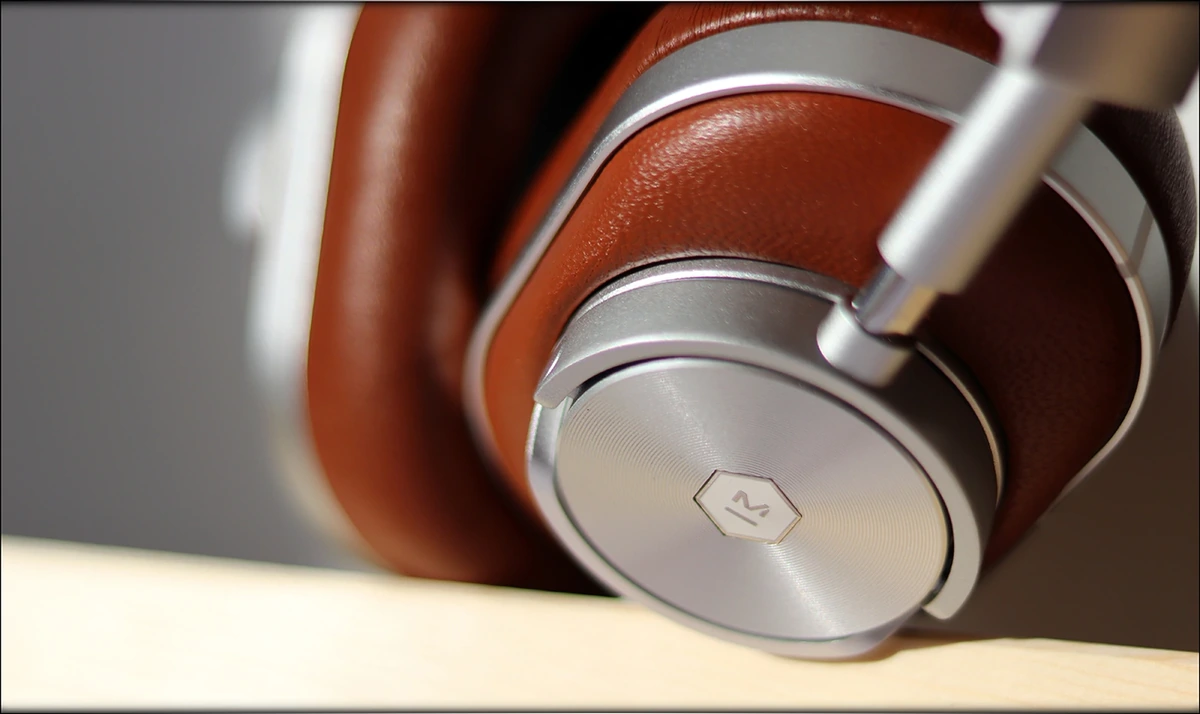 The package of MW60 is actually one of the most exquisite ones out there, the very few other products that have such an interesting package usually also coming from USA, like 1More, who also likes to put a lot of effort into the design. 

As always, a nice package doesn't necessarily mean a complete or a good amount of contents, but happily, with MW60, there is a good amount of contents, including a USB cable, a 3.5mm line cable for connecting MW60 in wired mode, and there is also a carrying case. There is a leather hard carrying case for the cables, which although really nice, doesn't serve much of a practical purpose. 

I wouldn't have minded a pair of extra pads, especially since they have a really easy to replace earpad mechanism, with a magnetic earpad that I haven't seen before, which means that for replacement pads you'll have to contact Master&Dynamic directly. 

All in all, for their price point of 450 USD, Master&Dynamic MW60 comes with a wealthy and sufficient package, and is in line with other headphones that are priced similarly, if not even better. It is a joy to unbox them, and it is also a joy to see them for the first time, having a really cool overall aesthetic. 
Build Quality/Aesthetics/Fit/Comfort

The build quality of MW60 is pretty amazing, they are designed and built really nicely, and the version I have, which is the brown version looks both full of life, and also pretty gorgeous. The surface looks like leather, and although it isn't exactly leather, the color is strong, yet not overdone, they leave a feeling of being well made, and of being expensive.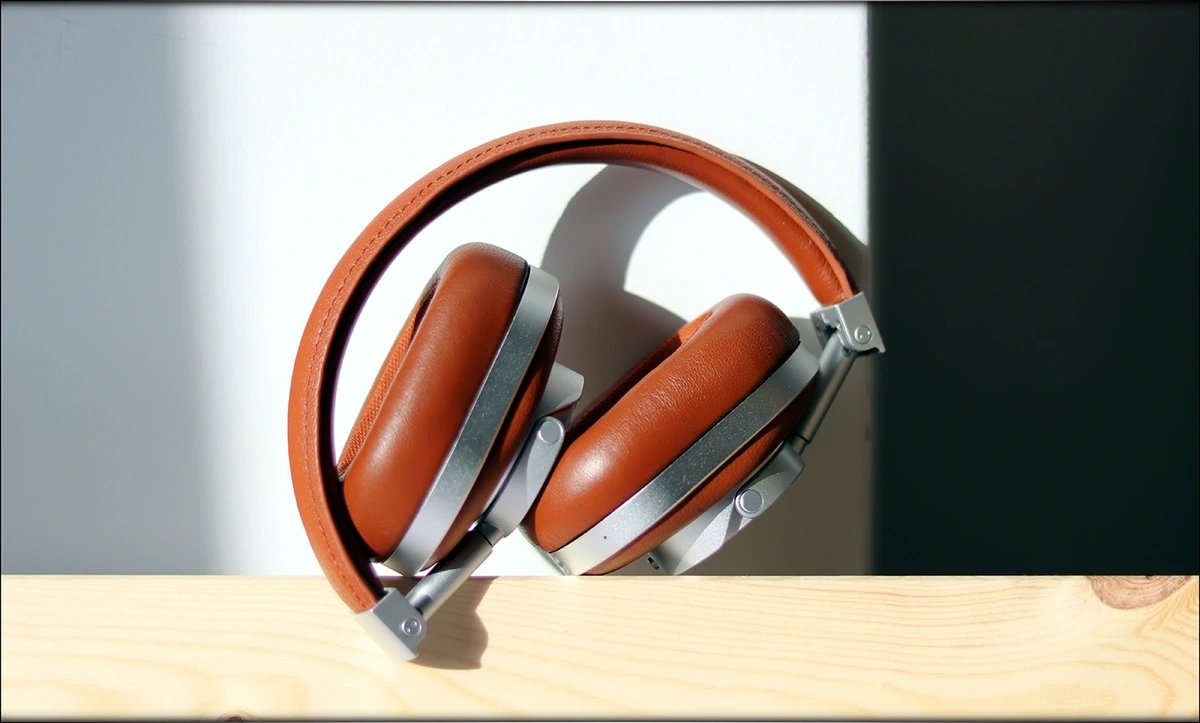 The frame is made of metal, the adjusting mechanism is made of metal, and everything that isn't covered in leather is made of metal, indicating a well made and very wear-resistant headphone.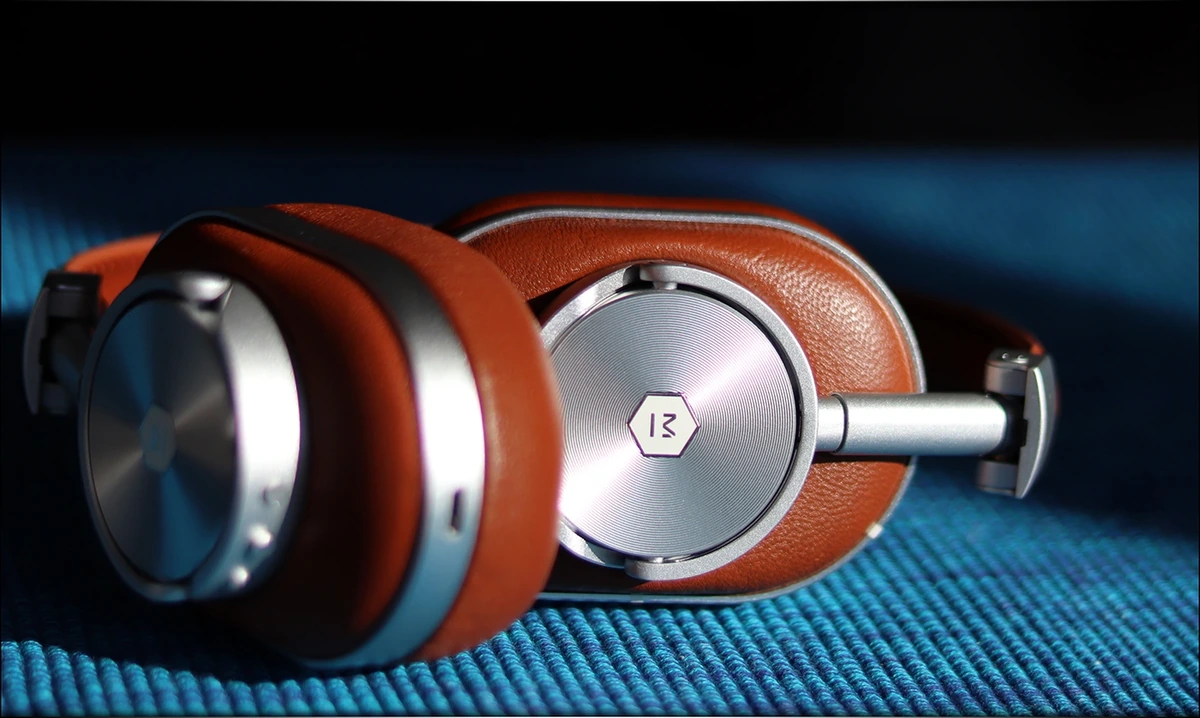 On the other hand, this also means that they are quite heavy, being one of the heaviest closed-back portable headphones I know, all that metal weights a bit, and this can be felt. The clamping force is medium, they are neither too tight nor too lose, but the earpads are extremely soft and comfortable, the whole headphone feeling really nice on my head.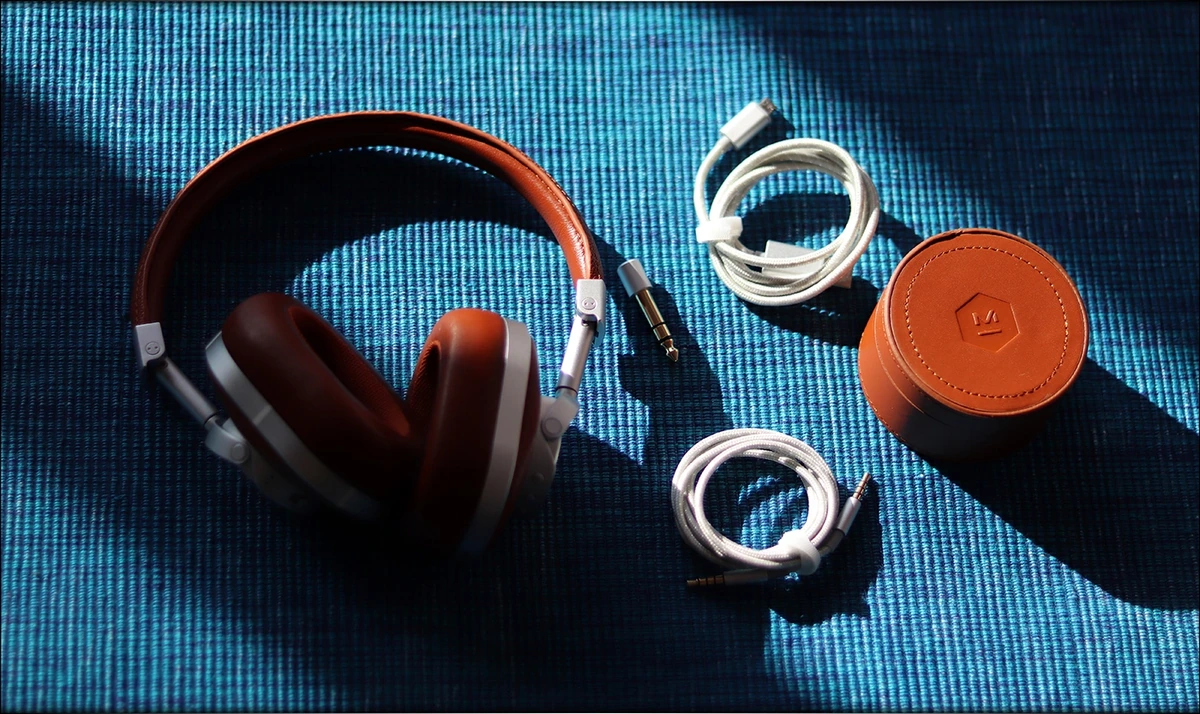 Overall, the only issue I could find with their fit is the weight, because the clamping force is enough to walk with them, and the earpads are soft enough so that I don't mind that their size is on the smaller size, at least laterally. The point here is that the earpads are quite narrow, but as long as you can get the back of your ears inside the earpad, you should feel fairly comfortable with MW60. The earpads also have a nice leathery touch that doesn't get too hot or sweaty, making MW60 a great headphone to take out during summer. 



MW60's isolation is medium, they are fairly isolated from the outside noise, but not overly so, you can walk with them, and you will hear if anything is going on that you should know about, but you won't be disturbed by any kind of noise, at medium music listening levels. 

The Bluetooth inside MW60 is really nice, they are APT-X enabled, so you will get the better kind of bluetooth, and the bluetooth connection is rock stable, with about 5 meters of range, but with a connection that didn't drop even once on me, even in a crowded environment with a lot of interference. 
The battery life on Bluetooth is about 15 hours or so, at medium listening volumes, which is quite good, I'm actually impressed they managed to pull off this kind of battery life. Furthermore, you may know that some Bluetooth-based headphones have some kind of background noise, or hiss, while the Bluetooth in engaged, but there's none with MW60, they are dead silent, there's nothing to distract you from the music, and the bluetooth sounds just as good as the wired connection. 



Talking about the wired connection, if the battery dies out, you don't have to worry, as the wired connection doesn't require any power to work. 

Overall, they are on a whole new level of design, aesthetic beauty, and usability, truly a wireless headphone that you can enjoy for ages. 



Sound Quality

The Master&Dynamic House sound, and the overall tuning of MW60 can be described as full bodied, warm, lush, thick, imposing, deep, and powerful. They are slightly V-shaped, as they have two bumps, one in the upper midrange, and one in the mid-trebles, both of which do a great job at countering the bass, which would otherwise be a touch overwhelming. MW60 is also fairly laid-back, with a recession and smoothness in the midrange. They aren't necessarily basshead, but they have that satisfying type of lush sound that you can enjoy for hours without fatigue.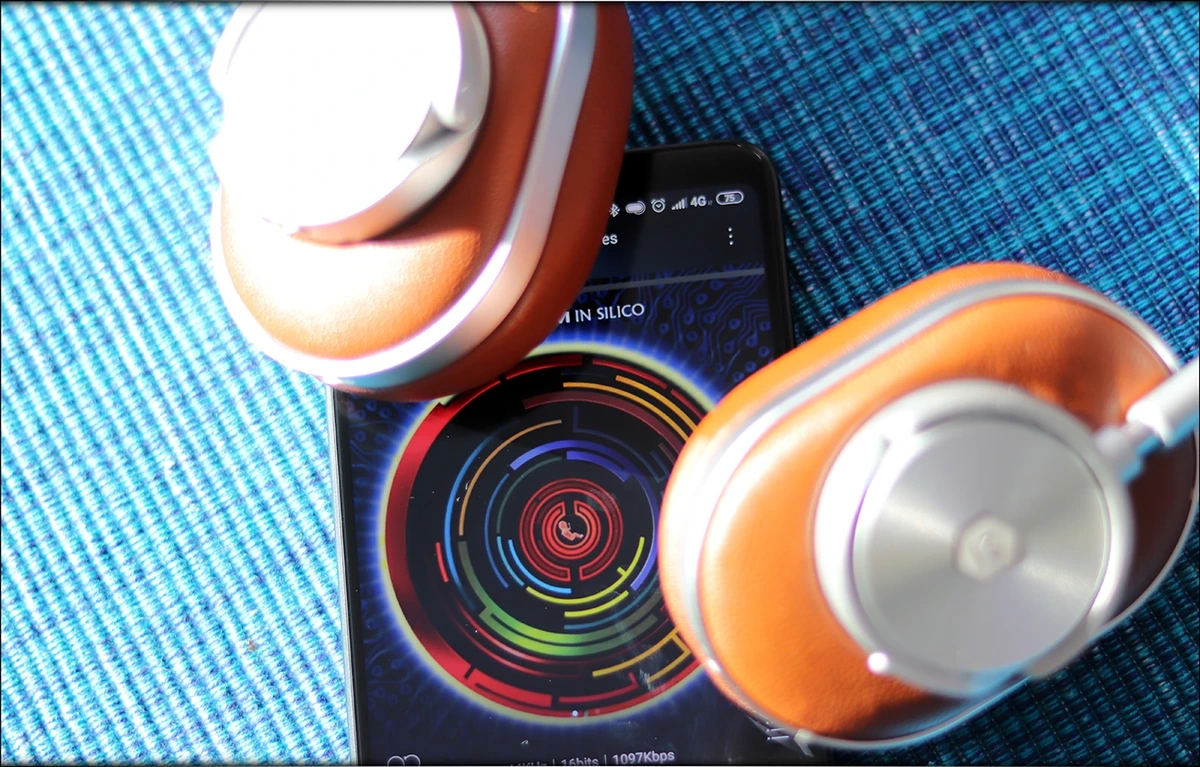 The bass is deep and focused on delivering physical impact and rumble. The upper bass is also enhanced and it colors the midrange, leading to a warm and thick overall signature that is satisfying. The speed of the bass is natural, and it can keep up with death metal, for example, but it sits better if paired with electronic music, EDM, or Jazz, where the speed of MW60 complements the music better. The bass presentation reminds me of midrange floorstander speakers with  larger drivers, full, flowing and filling, with a midrange tint, but without being overwhelming. 

The midrange of MW60 is clear and crisp, although it is both colored by the bass, and some finer details are shadowed a bit by their mid-bass emphasis. The main midrange body is recessed compared to the bass and even compared to the upper midrange and the treble, but it is very natural with a rather accurate voicing for both male and female voices. The instrument separation and layering are both quite amazing, and MW60 surely knows how to paint a rather wide and impressive soundstage. The texture of the midrange is natural to slightly smooth, details are there, but micro-details are lost in favor to the thick and lush presentation, the smoothness working nice if you're looking for a more relaxing kind of presentation. Given the slightly recessed midrange, the entire midrange could be considered laid-back. 

The treble is bumped, once in the upper midrange, where it gives female voices a nice touch of emotion, and once again in the mid-treble, where it gives a nice amount of sparkle to MW60. This being said, the extension ends at about 10kHz, and this means MW60 isn't focused on being airy or especially detailed, but the two bumps in the treble provide a good counterweight for the bass and balance out the signature, making MW60 enjoyable, as without those two, they'd have been too dark and too lush for most people. The treble texture is on the natural side, not the smoothest one, but it isn't grainy either, providing a rather satisfying treble for both those looking for a smooth treble, but not cutting all the detail, if you're looking for a bit of detail.  



Portable Usage

The portable usage of MW60 is pretty much excellent. They are not only extremely comfortable, but they also have an amazing battery life, and you could safely take them on a plane, if you were making a trip around the world, and they also look absolutely gorgeous. Just look at them, those are the headphones you want to be wearing on a plane, they work well regardless whether you're a businessman, or a metalhead, they work for both a male and a female music enthusiast, having both the authority a malde would want, but also the color and fine detail in the build quality that a lady would prefer. 



The isolation is good enough to serve, they don't cut absolutely all the noise from the outside, but they block enough to do their job as a portable or rather ultraportable headphone. 

The noise leakage is fairly minimal, and I was able to blast pretty loud metal while people were sleeping around me, but MW60 isn't a zero-leakage headphone either, so you can't blast music at absolutely full volume without anyone noticing, but it shouldn't be much more than how loud apple airpods leak. 

There's also the fact that the bluetooth mode provides both a hassle-free, an APT-X connection, and enough volume to make MW60 satisfying. I actually wasn't always happy with the volume Bluetooth Headphones provided, and some of them were a bit too quiet when using the bluetooth connection, pointing towards weak AMP and DAC designs inside, but with MW60, you don't have to worry, they get plenty loud and plenty clear even while being used in bluetooth mode. Of course, most wired sources will add a bump in resolution, but nevertheless, MW60's Bluetooth mode is implemented really well. 



The carrying case isn't very useful, but on a happy note, you can wear them around the neck without them choking you, like a more tight headphone would do. 

Overall, MW60 is a really nice ultra-portable bluetooth headphone, and with the absolutely beautiful aesthetics, you're sure to want to bring them outside. 



Comparisons 

For comparisons, I have picked Ultrasone Signature DXP(550 USD), Sennheiser HD660S(500 USD), and Beyerdynamic Amiron(700 USD), all of them being within the same price range, but all of them being fairly different headphones. 



Master And Dynamic MW60  vs Ultrasone Signature DXP – Ultrasone Signature DXP is clearly more tight on the head, with smaller earpads that are way more solid to the touch, but it also provides considerably more passive noise isolation, as it is possible to wear DXP in a really noisy environment and be totally disconnected from that. On the other hand, if you want something ultraportable, but comfortable, DXP isn't the most comfortable closed-back headphone out there, and MW60 surely wins in terms of comfort. The sound signature is considerably more tight and detailed on DXP, but MW60 goes for a more natural speed for its bass, where DXP puts the impact and depth more above, but they have a quicker bass speed. The midrange is warmer and more lush, more full, on MW60, Ultrasone DXP feels a touch cuppy and thin in direct comparison, although from the two DXP is the one that's more neutral. The treble is smoother in textures on DXP, although it also has more sparkle and energy on DXP. The soundstage is wider and more layered on MW60, although it is more precisely separated on DXP. It is clear that DXP is intended for both music work, but also music listening, but only MW60 has bluetooth functions, and MW60 is clearly easier to take outside, easier to use, easier to pair, and has a more beautiful aesthetic, although Ultrasone Signature DXP is also a pretty cool-looking headphone. 

Master And Dynamic MW60 vs Sennheiser HD660S – Sennheiser HD660S is open back, and a bit more expensive than MW60, but if you have that money, you may be considering both of them. The first thing you need to keep in mind is the sound leakage, as HD660S leaks like a speaker, you do not get noise isolation either, so HD660S is probably not going to see much usage outdoors. MW60 can be taken literally anywhere, and has bluetooth, making them really nice for taking on a trip. The next thing you need to take into account is the drive-ability, as MW60 is driveable from virtually anything, where HD660S is a touch picky with the source, and even something midrange doesn't drive it quite that well, requiring high-end sources to sound their best. The sound is quite different, with HD660S being more open, more clear, more detailed, and more tight, and with MW60 having a wider soundstage, more instrument layering, more bass, a deeper bass, more sparkle in the treble, and also a more natural tonality in the midrange. The comfort is great on both, and both are good headphones, but very different. For more neutrality, and if you have a good source, and if you need an open-back headphone, HD660S is still a really impressive headphone, while if you want something nice for while you're on-the-go, and if you want it to have Bluetooth, and even APT-X, then MW60 is a great choice. 

Master And Dynamic MW60 vs Beyerdynamic Amiron – Amiron is actually quite a bit more expensive than MW60, but quite a few folks outside have been wondering even about this comparison, so let's go. The first thing you need to understand here is that Amiron is open-back, so no isolation, lots of leakage, and you can't really take Amiron outdoors. Amiron is even harder to drive than HD660S, so you will need to use a high-end source for Amiron, FiiO Q5 + AM05 being the most affordable source that can drive Amiron really well. The sound is actually at polar opposite sides, with Amiron having a much brighter and lighter sound, but with a soft and smooth overall presentation, where MW60 is way more lush, thick, punchy and has a more texture-happy overall presentation, including in the treble, where Amiron has more energy, but is also more smooth. Amiron is clearly more comfortable, but you can't take Amiron outside, where MW60 is happy to go anywhere with you. 



Recommended Pairings

Keeping in mind that MW60 sounds great in the bluetooth mode, you could happily just use it that way, but if you want to pair it with a better source, then something like an ultra-portable DAP would compliment their ultra-portable design, but they scale well with better sources, and you'll be having a better experience if juicing them from a high-end source. 

Master And Dynamic MW60 + iBasso DX200 / DX150 (AMP5) – The thing about this pairing is that MW60 scales quite a bit with better sources, and you can hear the bump in resolution when using DX200 / DX150, compared to the moment you're using a smartphone for driving them (in wired mode). You also get access to iBasso's latest hardware and software, including Tidal and Streaming support, MQA, and the large list of AMP modules iBasso designed. The sound is much more detailed and has better resolution, compared to driving MW60 from a smartphone or in bluetooth mode. 

Master And Dynamic MW60 + FiiO M6 – FiiO M6 is excellent, because it is ergonomic, it is small, but also has Tidal, it has a good amount of streaming services it works with, M6 has a good battery life and strong Wifi signal. Furthermore, M6 can drive MW60 in wired mode as well as in Bluetooth, including using APT-X connections, making M6 one of the most versatile ultraportable DAPs that you will want for MW60. The sound is more detailed and has better resolution in the wired mode, but the star here is how portable the whole setup is. 

Master And Dynamic MW60 + Mytek Brooklyn DAC+ – Here, I wanted to make a little test and connected MW60 to a full blown high-end desktop DAC / AMP, and well, they scaled really nicely. Brooklyn DAC+ surely shows how MW60 can gain a whole new level of detail, clarity and impact, a much wider and more precise soundstage, and how they can be more natural and detailed. The trick here is that Brooklyn DAC+ is a desktop DAC / AMP, and you'll only be able to use this setup while at home. 



Value and Conclusion

The value of MW60 is on the average side, their price point of 450USD is a bit high, but for that price you do get one of the best looking headphones in that price range. And not just good looking, but also durable and well created. 



You also get incredible battery life, and APT-X abilities, with wired connection abilities as well. Furthermore, you get an ultraportable that doesn't simply cut you off from the outside world, but isolates you well enough to not be bothered by ambient noises, and you also get a rather low leakage, so you can listen fairly loud while you're out and about. 

The comfort is also pretty great, and although MW60 is a bit heavy, their pads are soft, they are made of nice pleather, and they feel really nice and refreshing on the head, not getting too warm during summertime. You also get bluetooth controls on the earcup, so you can answer calls, and adjust volume from there.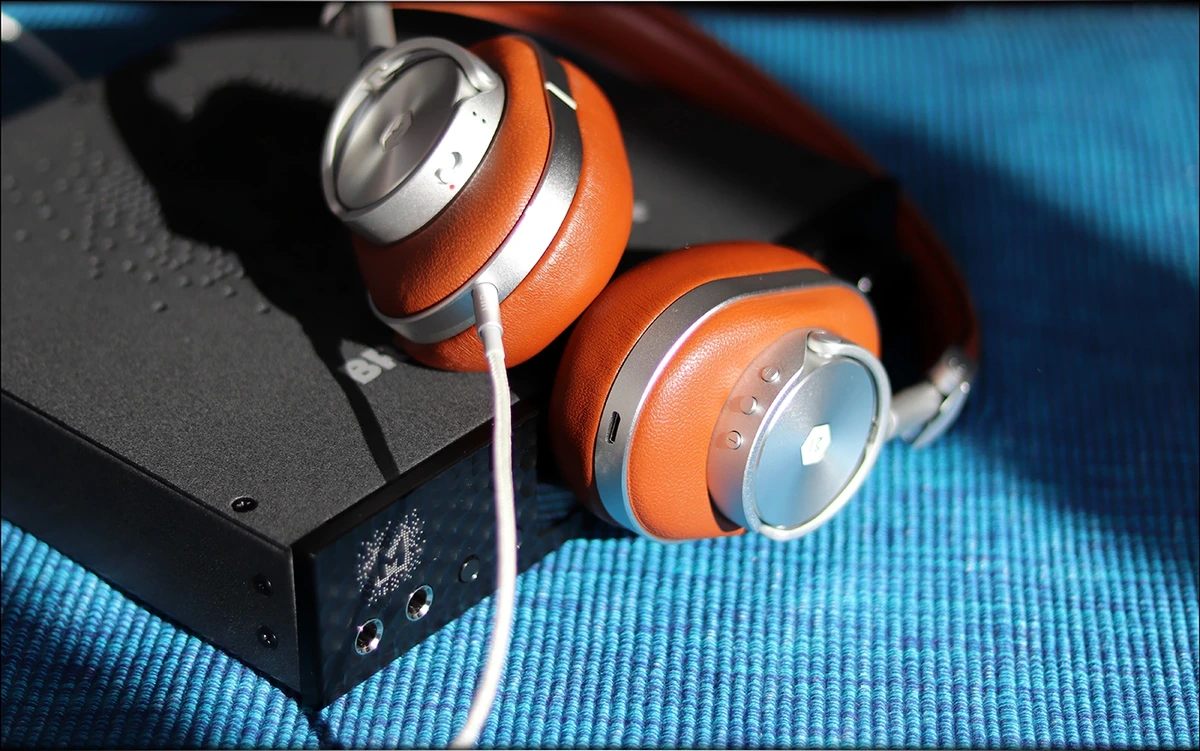 The sonic signature is lush, thick and full, with a touch of sparkle in the treble, the sound being fairly natural in the midrange, although colored by the bass and especially by the upper bass, it never gets too dark or veiled. 



At the end of the day, if you're looking for a good quality bluetooth headphone, with an impressive, full and lush, thick signature, beautiful aesthetic design, good battery life, and if you want good comfort, you should totally check out Master & Dynamic MW60.  
Product Link
You can get MW60 from www.amazon.com here: https://www.amazon.com/Master-Dynamic-Headphones-Bluetooth-Neodymium/dp/B07DJ63HXS/
---
---
--- Please remember to stay safe, and always have fun while listening to music!---
 - If you have a dime to spare, and donate, to help us with electricity and work expenses, it would make my day much brighter, as it would help me improve things around the website and increase the frequency of my posts - 
---
Full Playlist used for this review
We listened to more songs than those named in this playlist, but those are excellent for identifying a sonic signature.  PRaT, Texturization, Detail, Resolution, Dynamics, Impact, and overall tonality are all revealed by those songs. We recommend trying most of the songs from this playlist, especially if you're searching for new music!
https://www.youtube.com/playlist?list=PL_cjBXGmwSHSdGcwuc_bKbBDGHL4QvYBu
--- Contact Us ---






---
---