MO Electronics – MOOH BE00BT – Bluetooth Fun
MOOH BE00BT, or MZero as we'll name it throughout this review for the sake of being able to write the review, is an amazing headphone at just 130$, which has beryllium drivers, and APT-X Bluetooth abilities.

Introduction

MO Electronics, the company behind MZero is not known at all. In fact, I had no idea who they were and what their product was before reading about it and before a company representative approached me. At the moment of writing this review, the official website doesn't look very good, and many artistic assets look quite old and misplaced, so I gathered more information about MO Electronics before I started writing this review. 

I studied their interaction with their customers, and read a lot more about MO Electronics to be able to say that they are a good company with healthy ethics and a good customer support in the long run. It can be hard being a newcomer to the audio industry, but if they keep up the good work, I think MO electronics will be able to gain a lot of traction with audiophiles form all over the world. It should be noted that at this moment you can only buy MZero in USA, and they are not available to the rest of the world, but they have plans on including worldwide shipping soon. 

It should be noted that I have absolutely no affiliation with MO, I am not receiving any incentive for this review or to sweeten things out. This review is not sponsored nor has been paid for by MO or anyone else. I'd like to thank MO for providing the sample for the review. The sample was provided along with MO's request for an honest and unbiased review. This review will be as objective as it is humanly possible, and it reflects my personal experience with MZero / . Every opinion expressed is mine and I stand by it, the purpose of this review is to help those interested in MZero find their next music companion.
Product Link
You can purcahse the MOOH BE00BT Headphones from www.amazon.com here: https://www.amazon.com/Beryllium-headphone-high-speed-propagation-well-balanced/dp/B071HXD5RV
Packaging

First things first, let's get the packaging out of the way: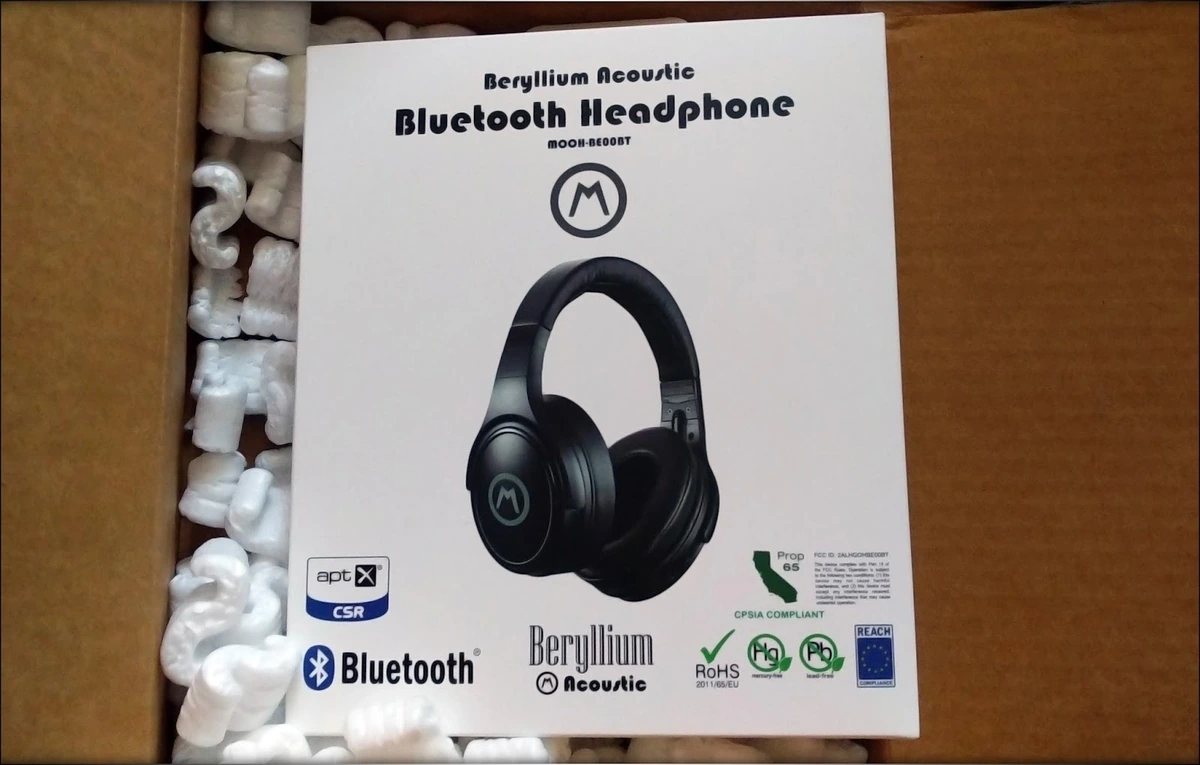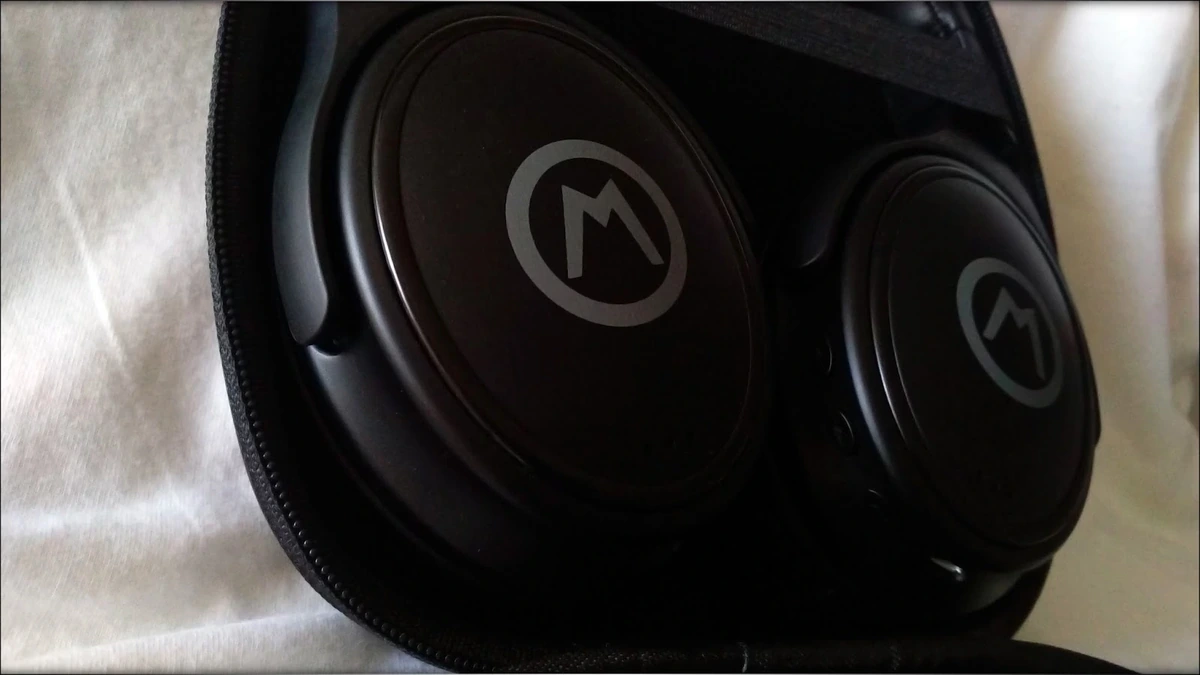 Mzero is packaged nicely in a medium-sized white box, with a beautiful render on the outside. They keep mentioning the fact that they have large beryllium drivers, which is a key to their sound. The main box they ship Mzero in is filled with a nice material to keep them from harm as well. 

The headphones come in a pleather hard carry case, of very good size. It is very ergonomic to keep them in a backpack, while they are in their case. Within the case you can find a proper cable for connecting them to a single-ended 3.5mm source, along with USB cables for charging them. Since MZero are Bluetooth Headphones, you can use them in combination with any Bluetooth capable device, and what is really nice, is that they also work with APT-X capable devices. 

The carrying case is quite nice all-around and it offers enough protection for MZero, and the number of accessories included is enough to make best usage of them. While other headphones also come with spare pads, and other extras, we're talking about a 130$ Headphone, so the number of accessories is more than okay for this price range, many sub 200$ headphones not coming with carry cases and other extras. 
Build Quality/Aesthetics/Fit/Comfort

MZero comes with a good build quality, being made out of hard plastic, and their are pretty resistant to scratches. They have a nice shape to them, and while they maybe won't catch anyone's eyes with an excentrique look, they won't make anyone dislike them either, having just the right balance of style, playfulness and elegance in their design to balance them. They have the company's logo on the outside, thing which is quite nice, as it has a nice shape and design.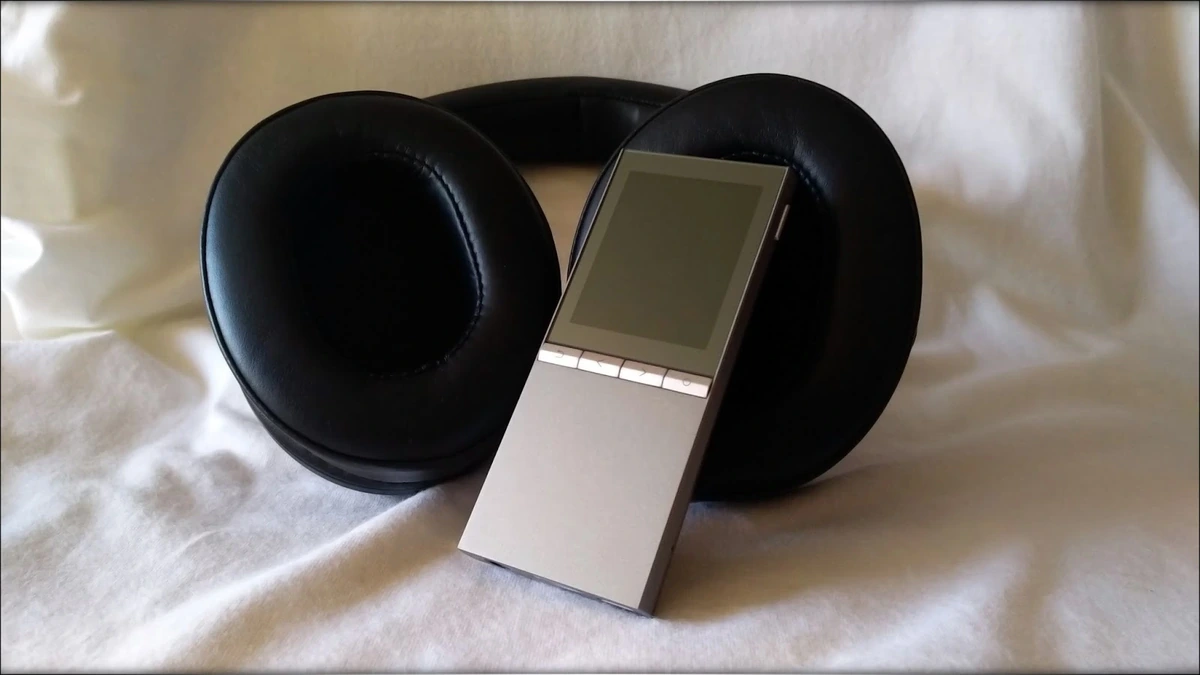 The cups can move a bit, and they can swivel, thing which is instrumental to their storage. The headband can be adjusted so it better fits the wearer, the headband is padded nicely, and it is quite comfortable, even for long hours of usage. 
The earpads are some of the better pads out there, being quite soft, offering an excellent contact with the ear, being medium in size, and while they don't quite cover my entire ear (I have pretty large ears), they are large enough to feel comfortable. My girl has much better comfort with them than I do, wearing them for hours each day. I am most intrigued with how soft and nice to the touch those pads feel, being better than any pads I had in this price range. 
The build quality seems pretty stable, they don't creak after usage, and I can't say I noticed any wear on them after two months or so. The pads didn't start to wear or anything like that, even after they've been using daily for a few hours per day.
The Bluetooth connection works well for me in APT-X mode, I am very content with the sound, and while it is possible to tell the bluetooth apart from using FiiO X7mkii + AM03A for driving them, I don't think that the difference is large enough to justify using the cables, especially if using them portably, while out and about. 

There's some call abilities for Bluetooth, but we didn't explore any of those in depth. When we made a call, the person on the other end could hear us nicely, and we could hear them, but that's about it. Voice came out clear and tonality in voice was clear, but there was some parasitic noise on their end, with a bit of delay from the BT connection. 
The bluetooth control buttons seem to work just fine with any DAP we paired them with, including with our smartphones like Xiaomi Mi Max 2, and the bluetooth experience has a very nice overall feeling, with very rare to no dropouts. 

You can change the volume via clicky buttons while they're connected in Bluetooth mode, and those are some of the headphones we tested that go very loud, and loud enough, when connected via Bluetooth. We consider this to be an important aspect, as we like to listen loud, and most BT headphones are usually way too quiet for our enjoyment, MZero surprising us in this sense. 

In the long run, they are a 130$ product which feels nicer than its price warrants it, the looks are elegant and practical, and for the most part the build quality is very good, better than their price tag says they'd be. 


Sound Quality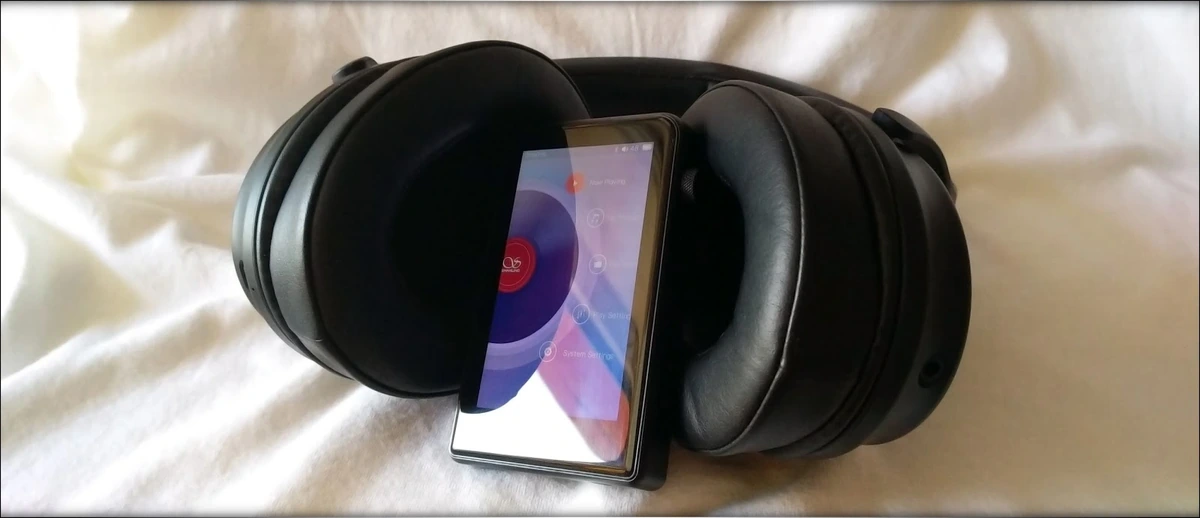 When it comes to their sound quality, this is the reason they have been used every day. First, let's start with the Bass. Then there comes the bass. And lastly, the bass. 

Don't misunderstand my words, those headphones aren't basshead headphones necessarily, but they have an amazing bass, with excellent textures, quantity of bass, and extremely nice rumble and tactile feeling to it. The bass extends quite low, with nice depth to the sub-bass and with an interesting presentation. 
The midrange is organic and sweet, being colored by the bass into having good weight to each musical note, and quite a nice engaging presence. They are quite natural and the whole midrange is quite enjoyable in the long run, but it isn't the clearest out there, being rather warm and a bit crowded. The general tonality can be dark and laid back, especially when compared to a true neutral headphone / IEM. 

The treble is recessed when compared to the midrange and the bass, posing a little issue for those seeking the ultimate clarity, as it rolls off considerably early, and provides a rather limited listening experience for rock and metal music, which relies quite a lot on cymbals and cymbal energy. It should be noted that the treble reaches around 9-10kHz. We tried to Equalize the treble, but playing with the 16 kHz slider on our EQ makes only a small a difference, and the 8kHz slider on our EQ makes a larger difference, but it makes the treble a bit hot if enhancing it too much, the treble smoothness / roll-off not being equalizable. 
They have a fairly dynamic sound, which makes up for the disadvantages presented earlier, making them a bassy, dynamic and rolled off headphone, with a clear enough midrange to be fun. They should be nice for those who like a delicious bass, and a fatigue-free sound, being intricate enough in the bass department that they are a kind of guilty pleasure, especially when you combine the sweet bass with their comfort. Pop, Electronic music, Rap, Hip-Hop, and Bass-centric music will sound sweet, while Rock, Metal, acoustic doesn't have enough treble to sound its best. This being said, I wish they made another headphone with this bass and more treble, along with a clearer midrange. 


Soundstage

The soundstage is fairly good for me, but not quite that impressive overall (especially after hearing many other flagships), being well extended in width, but they have a limited instrument separation, bass, guitars, synths and most instruments / voices going over each other a bit too easy, with the cymbals being not enough audible, and a tad scattered. While electronic music will sound nice on them, metal music will take a hit due to the limited instrument separation, and so will most acoustic and Jazz music. 
ADSR/PRaT
The ADSR/PRaT characteristics are fair for the price range, a bit on the slow side. Textures are resolved fair for the price range, but the musical note decay is slow, while the attack lacks impact at times.
Portable Usage
Here comes a strong positive, as MOOH MZero is ultra portable. They are lightweight, the clamp force and clamp angle is just right, and they don't cause any weird noises while being worn and walking. They are bluetooth enabled, with APT-X technology and they have around 32 hours of stated battery life (we didn't measure this since we used them mostly wired), and they are quite comfortable.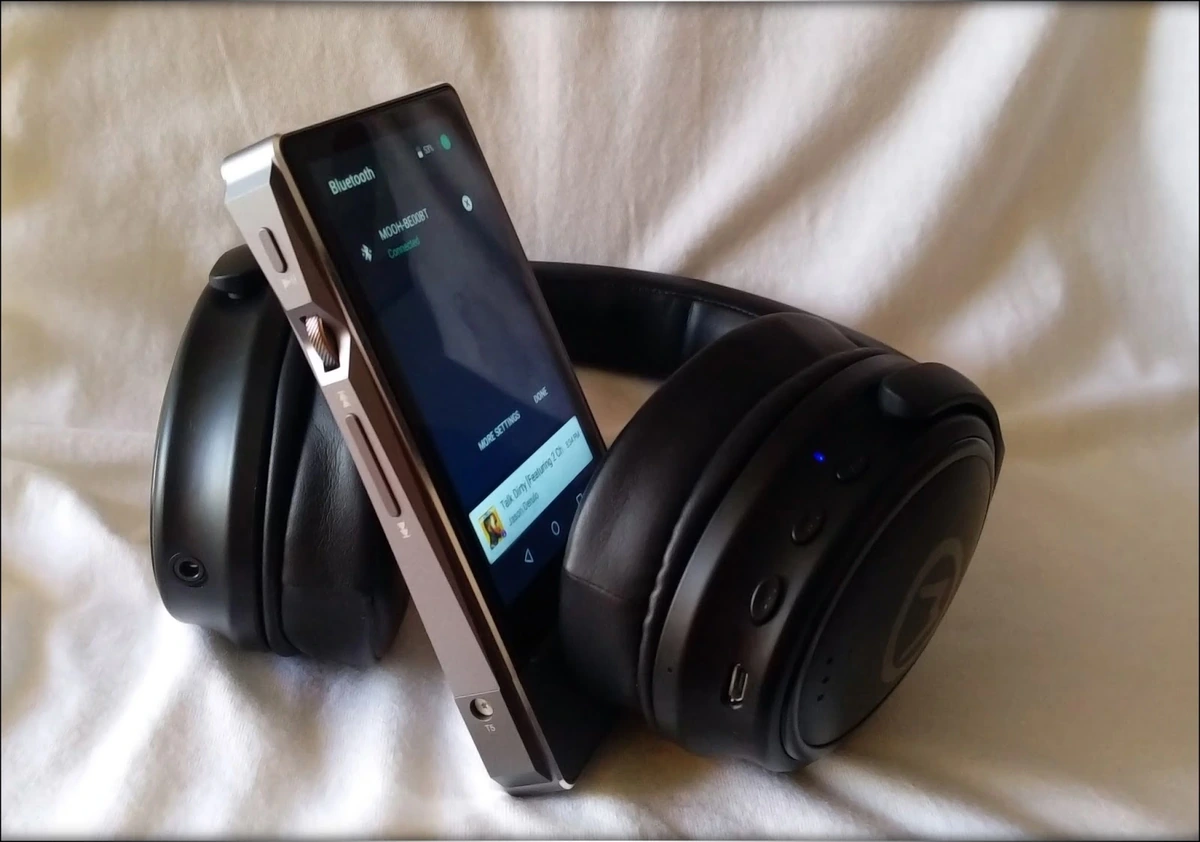 The Bluetooth Connection is stable and stays stable without many sudden dropouts, APT-X being a very nice addition to this. The connection stayed stable in a 2-hours walk around Bucharest, and this alone says enough about the quality of the bluetooth receiver. 

Listening volume can get really loud through Bluetooth, which we consider an amazing plus, and the bluetooth buttons seem to work just fine with any device we paired them with. 

They are also easy to carry around the neck, if one has to answer a phone conversation and was using them wired, the cable included is just the right length and is quite flexible, but charging their batteries takes a while, around 6 hours from empty to full. 
Comparisons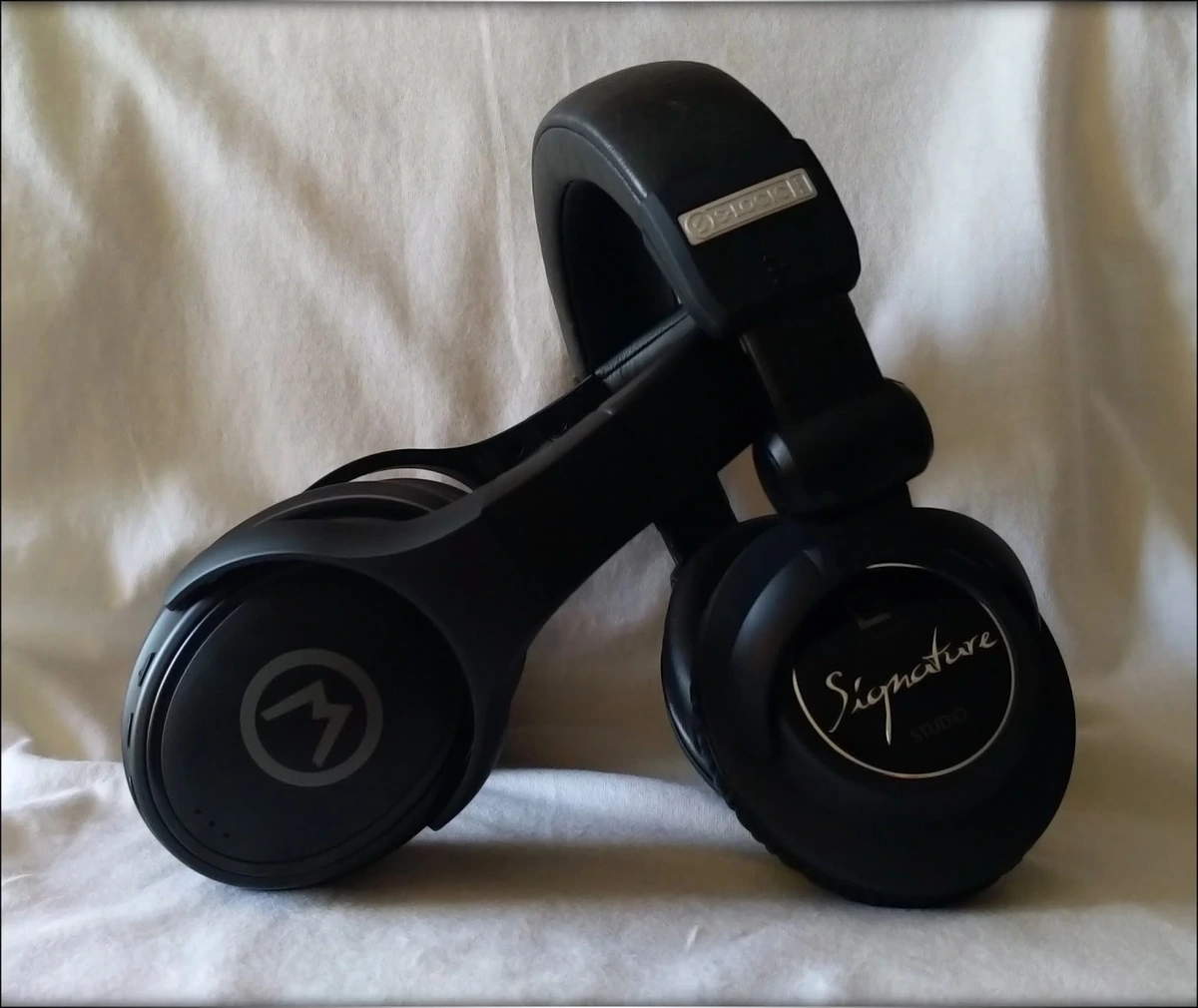 MZero MOOH vs iBasso IT-01 – Starting with the bottom end, both have excellent extension, but IT-01's bass doesn't bleed in the midrange, while MZero's does get a bit in the midrange. IT01 has better musical note articulation and definition, along with better instrument separation, while MZero is smoother and rolls off a bit early in the treble. 
MZero MOOH vs Westone UM1 – The sonic signature is fairly similar between the two, but UM1 is a IEM, while MZero is a Bluetooth headphone with a hand more functions. The comfort is great on both, and the small size of UM1 is an advantage, but MZero is quite portable as well. The treble rolls off a bit early on both, both are laid back and relaxing, and both have a very nice bass. UM1 might have more bass and sub-bass, while MZero has a better midrange and especially vocal clarity. 
MZero MOOH vs Westome WX1 – The sonic signature is similar between the two, with WX1 having a somewhat better treble extension, with better instrument articulation. MZero has a longer promised battery life, and while they don't have the MMCX Bluetooth cable that comes with WX1, they have an excellent volume while used in Bluetooth mode, MZero being probably the only headphone we heard so far that can get this loud on a Bluetooth connection. 
MZero MOOH vs Sony MDR-XB650BT – Sony has better extension in the treble, and a tad more bass amounts, but MZero has more clarity in the midrange and is more dynamic, and much more comfortable, being an over-the-ear design, while MDR-XB650BT is an on-ear design. 


Value and Conclusion

MO Electronics MOOH BE00BT is a headphone you surely need to consider if you want an 130$ Bluetooth Headphone that is comfortable, has great bass, and a very smooth and relaxed sound, albeit with a somewhat recessed and rolled-off treble.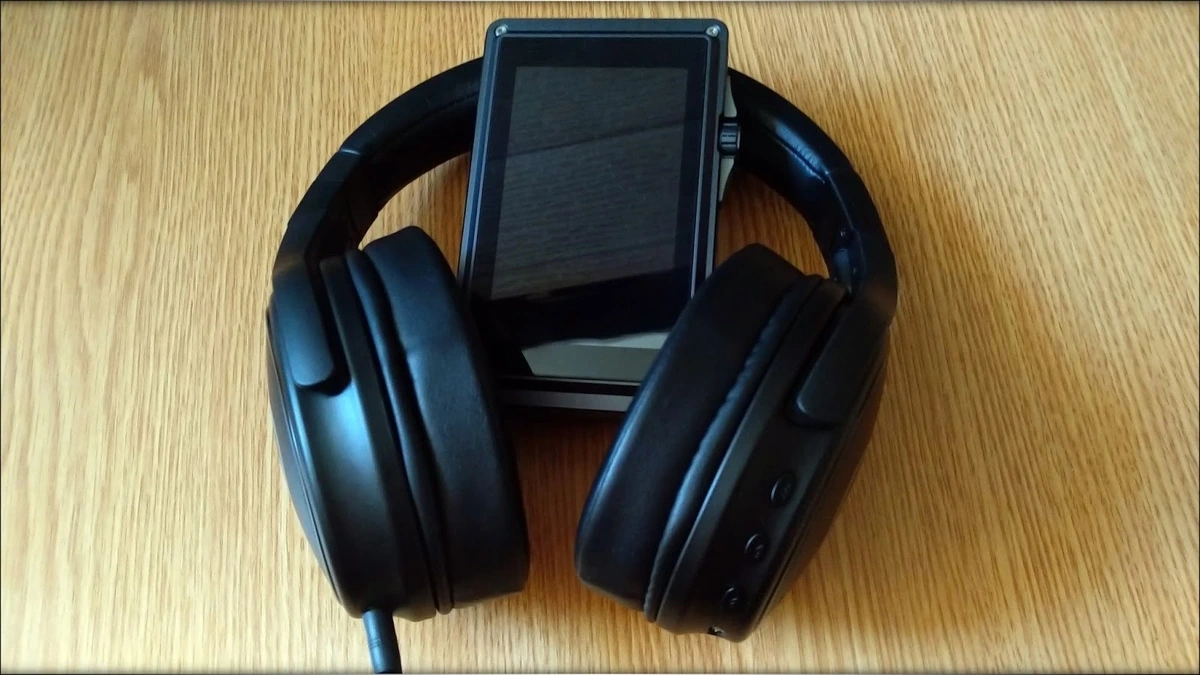 There are some concerns over the sonic quality of MZero MOOH, like the lack of details and the fact that they are a tad boomy or that the bass bleeds in the midrange, but placing things in perspective, they are some of the most comfortable headphones I found at the 130$ price range, and even I have used them quite a lot, my girl as well, they are very enjoyable "fun" headphones that will never offend anyone. While not being the clearest headphones, they are clearly very enjoyable and engaging, providing a fun overall sound and feeling to those in need of a comfortable headphone. Taking them with you at work or taking them on a walk is not going to be an issue, they isolate fairly well from the outside noise, and they provide a rather good sonic performance for their price range. 
We are sure that a large part of their 130$ price tag was invested in including the bluetooth module, the batteries for that, the rather comfortable earpads, the construction quality. The sonic quality, while not absolutely left behind, had a bit to suffer. In the long run, we'd be happy to pay a little more for better sonic clarity and for a better treble extension, MZero having an excellent shape and comfort potential. For somebody who wasn't spoiled by much more expensive headphones, those can be a crazy-fun experience as they are quite dynamic and combine well with electronic, pop and bass-driven music.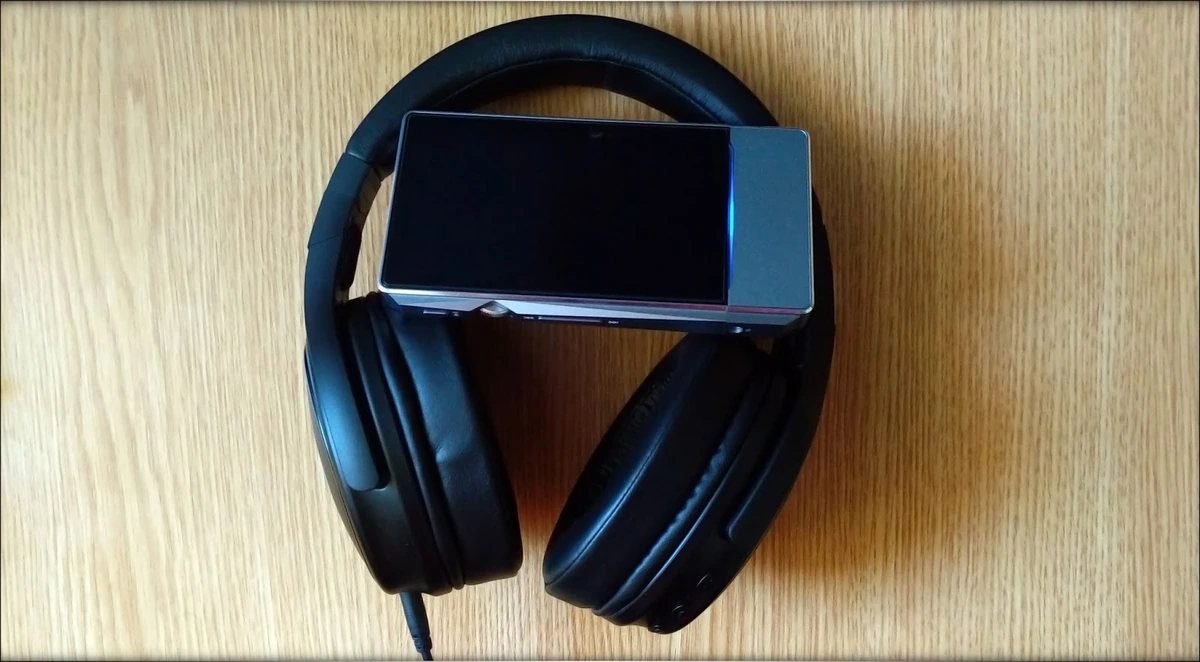 If you're looking for an 130$ headphone with a nice bass and a good overall sound, we think that you'll love MOOH BE000BT, and that you can hardly go wrong with a headphone at this price, especially if you are into smooth, dark, and relaxing sounds. You won't get the best resolution out there, but you will get lots of fun and enjoyment from the experience, and they live to be what they promise to be, a good deal at their price point, with APT-X Bluetooth and fun bass. We didn't experience better APT-X Ove-The-Ear 130$ Bluetooth headphones yet, even less, so MOOH BE00BT are some of the best headphones we tested at their price point, despite all the minuses we mentioned.
If you're curious to get them, you can rest assured that MO Electronics was of help to customers before, and that despite their older-looking site, they are quite professional in their work. MOOH BE00BT should remain in our minds as a fun headphone that is worth 130$, and does a good job for its money, coming with a hand of features that might come in handy to you. 
Product Link
You can purcahse the MOOH-BE00BT Headphones from www.amazon.com here: https://www.amazon.com/Beryllium-headphone-high-speed-propagation-well-balanced/dp/B071HXD5RV
---
---
--- Please remember to stay safe, and always have fun while listening to music!---
 - If you have a dime to spare, and donate, to help us with electricity and work expenses, it would make my day much brighter, as it would help me improve things around the website and increase the frequency of my posts - 
---
Full Playlist used for this review
We listened to more songs than those named in this playlist, but those are excellent for identifying a sonic signature.  PRaT, Texturization, Detail, Resolution, Dynamics, Impact, and overall tonality are all revealed by those songs. We recommend trying most of the songs from this playlist, especially if you're searching for new music!
https://www.youtube.com/playlist?list=PL_cjBXGmwSHSdGcwuc_bKbBDGHL4QvYBu
--- Contact Us ---






---
---