Crosszone CZ-BC15PENTA4.4-A Balanced Cable – Fibonacci Evolution
Crosszone CZ-BC15PENTA4.4-A is a 40.000 JPY / $300 USD new Balanced Cable designed for Crosszone CZ-8A and the other Crosszone Headphones, including CZ-1 and CZ-10, which I reviewed in the past. They all use a proprietary cable design with each cup being fed a full stereo 4-Pole balanced signal, so most aftermarket cables don't work with them, but as we'll explore today, Crosszone decided to make a high-end cable available for all music lovers out there. 
Introduction
Crosszone is a boutique company from Japan, which has been focusing on making the best closed back headphones (or semi open back if you would) that can ever be designed. Instead of using a large single driver, they rely on multiple drivers, in our latest review, exploring the CZ-8A, seeing 3 drivers, all large and dynamic, which help create a much better soundstage, resolution, impact and dynamic than most of the competition. The technology they use is unique, but this also means that they're hard to get, and need special cables, so today we're focusing on one of those cables. To get the most realistic soundstage, each cup is fed both the right and the left signal, with a special crossover creating the final sound in each cup, and as we explored before, this leads to a perfectly open and magical sound, but it also means that you need 
It should be noted that I have absolutely no affiliation with Crosszone. I'd like to thank Crosszone for providing the sample for this review. This review reflects my personal experience with Crosszone CZ-BC15PENTA4.4-A Balanced Cable. Every opinion expressed is mine and I stand by it. The purpose of this review is to help those interested in the Crosszone CZ-BC15 PENTA 4.4-A Balanced Cable find their next music companion. 
Product Link
You can grab one from www.amazon.com here: https://amzn.to/3Kd9OD7
If you're in the UK, you can grab one from www.amazon.co.uk here: https://amzn.to/42ZZxCR
And if you're from Europe, you can grab one from www.amazon.de here: https://amzn.to/3U69P07
Build Quality/Aesthetics/Ergonomics
Having both the initial 4.4mm Cable and the new A version, I can say for sure that Crosszone has been learning from the other high-end cable manufacturers, and the new one has a much sleeker textile jacket, making it look and feel like a proper high-end cable. The ergonomics are better than those with the older cable, and it feels like it isolates better from the microphonic / handling noise than any of the other crosszone cables. 
The handling is actually much better, it tangles less, it is more comfortable to use and wear, and I prefer the new design heavily. You will notice that although the earcup connector is 3.5mm, it sends both the left and the right signal to the headphones, and it works with 4 poles too, making CZ-8A, CZ-10 and CZ-1 really forward in design, and currently the only headphone that uses this design. This also means that you're unlikely to find aftermarket cables properly made for them.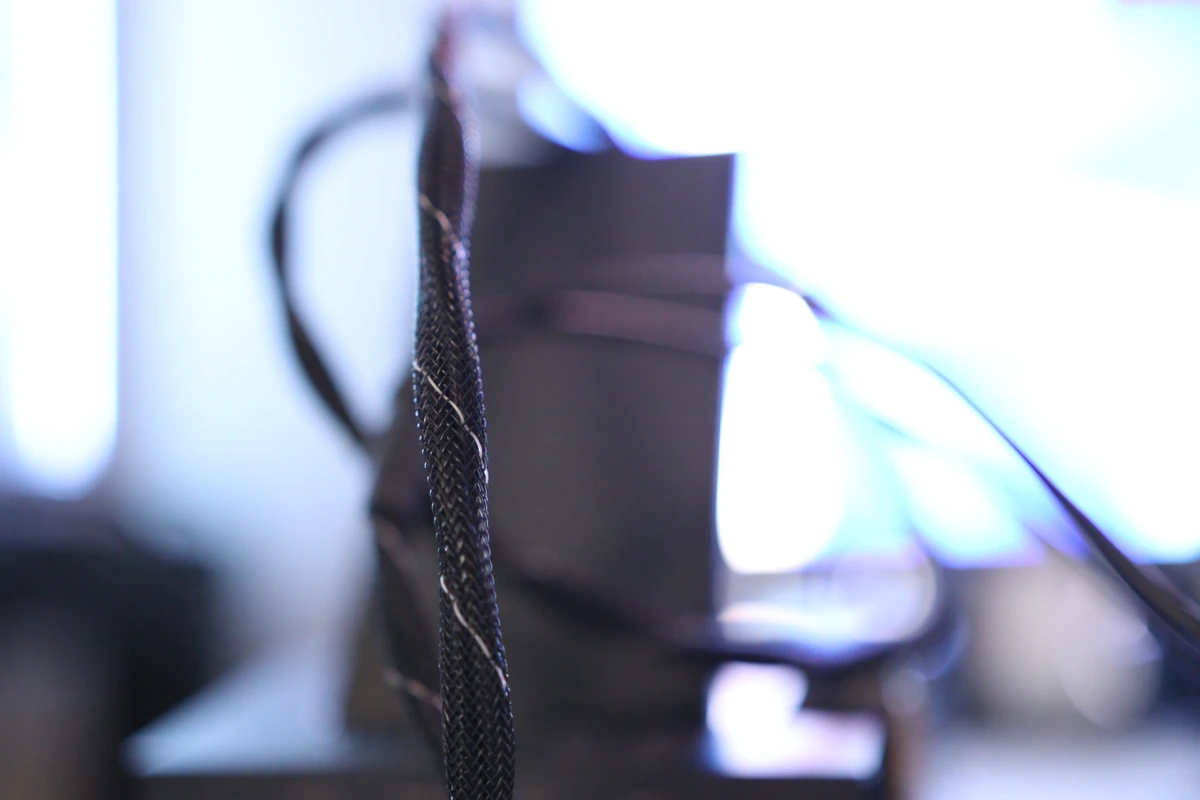 If you're concerned about connectivity with sources, I tested the 4.4mm balanced cable with Astell & Kern ACRO CA1000T, Shanling M3 Ultra, Hiby RS2 Darwin, iBasso DX320, HIFIMAN EF400, and Lotoo PAW6000. It works flawlessly with all those sources, so the 4.4mm standards are respected properly and you don't have to worry about the cable being incompatible with any source. As far as the headphones go, the cable is designed only for Crosszone headphones and I doubt it works with any other headphones, as they don't have the same number of connectors at the earcup side. 
Sound Quality
When reviewing a cable for a headphone so specific and magic like Crosszone CZ-8A, I feel that I'm both reviewing the cable and revisiting the sound and overall presentation of CZ-8A, which is magical and unique in its own way. In fact, I am always reminded of just how far a smaller boutique company that's not even widely available can go with the power of proper engineering and dedicated to sound and music. Crosszone CZ-8A is the headphone I paired the cable with mostly because I always felt like I didn't give it enough credit in my initial review, it is simply amazing in every way for the unique presentation it has and how it blends a thick, deep bass with a wide and ultra detailed midrange, and a super extended treble, but which is smoother in texture, so never hard on the ears or fatiguing. 
In fact, I can't really speak of the signature of the CZ-BC15PENTA4.4-A Balanced cable without speaking about the headphones, because like most cables out there, the cable colors the sound much less than the headphones have character, or the AMP or the DAC. In fact, I can't really double check with fast switching, because I have just one pair of the same headphones, and changing the cable can take 2-4 minutes. This being said, some things are quite obvious, and you'll notice those differences regardless whether you're an acquainted listener or someone who hears those headphones and their cables for the first time. I would say that from all the Crosszone cables, the Single Ended one, and the other balanced cable, namely the CZ-15BC15PENTA4.4. CZ-8a is super wide, detailed, clean, but has a prominent midrange, with a peak around 500Hz-1.5kHz, which gives them a specific forwardness in the mids. They also have a lean treble, and the new balanced cable seems to improve the signature a lot by addressing some of the things that most people wanted to be changed from the default signature.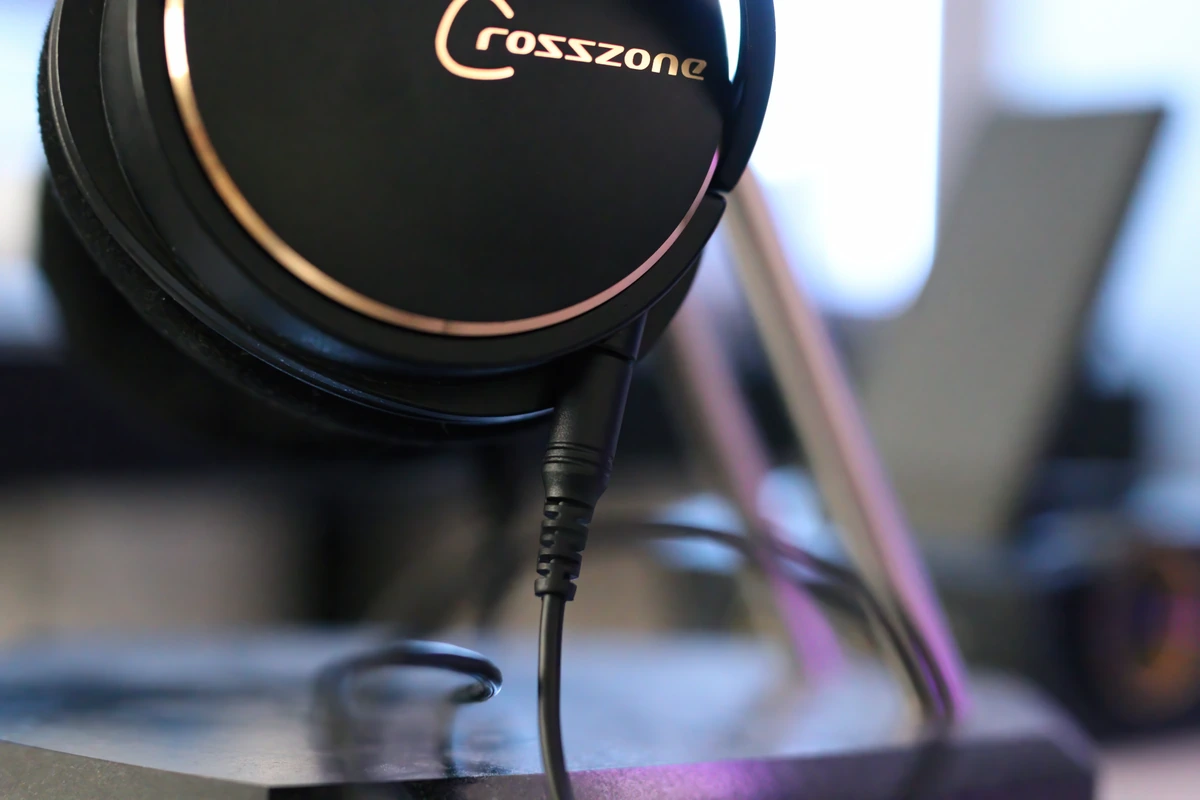 First off, the CZ-BC15PENTA4.4-A Balanced cable seems to improve the low end and the bass quite a lot compared to the default cable and the other balanced cable, this time around giving CZ-8A a much fuller and deeper presentation with more thickness to each musical note, and with a much heavier overall sound. Since the whole headphones use a very specific tuning mechanism, I don't exclude the cable having a slightly different impedance to get to those results, but what I can tell for sure is that the bass sounds deeper, has more width, and generally music has better body, better impact, and it is much more pleasing. With the other cable and the default single ended cable, I always felt like adding a few dB of bass, but with the new balanced cable I feel super content with the amount of low end and impact CZ-8A has. 
The midrange seems to be very similar between the cables, although I would say that the sound is more natural and voices are pushed less forward with the new balanced cable, with the other balanced cable pushing voices more, and the new one decreasing the amount of midrange peak CZ-8A has. All in all, the midrange seems to be even wider, with the instrument separation seeming even better, and with better clarity and detail. 
Another pretty big change seems to happen in the treble, where the new balanced cable brings better extension to the treble, better sparkle, and a slightly less smooth treble presentation. I think this is for the better, as it makes the sound of CZ-8A more exciting, with better air and better impact. Overall, this balanced the thicker bass well, and also makes the peak / uplift in the midrange less evident. This final cable seems to make the sound the most natural, it tightens the treble to be more sparkly, and impactful, all while making the soundstage wider, and the instrument separation simply better. The changes are slightly more noticeable here than with other cables for other headphones, but still, if you want to EQ your headphones, that way you can get more fine tuning. With cables, you typically see an improvement in the ergonomics more, and the new cable is the best one so far, and Crosszone CZ-8A, and CZ-10 now both feel and look like high-end headphones with a proper pleasing cable. 
Value and Conclusion
We can't say that the price performance ratio is that high at first, since 300 USD for a cable is a slightly high price, but considering that this is the most expensive cable you can purchase for CZ-8A, CZ-10 and CZ-1, all of which are super high-end boutique headphones, and that it has a unique configuration, the price is actually good, and given the excellent build quality, nice looks and functional design, it is good value, especially compared to the aftermarket cables market.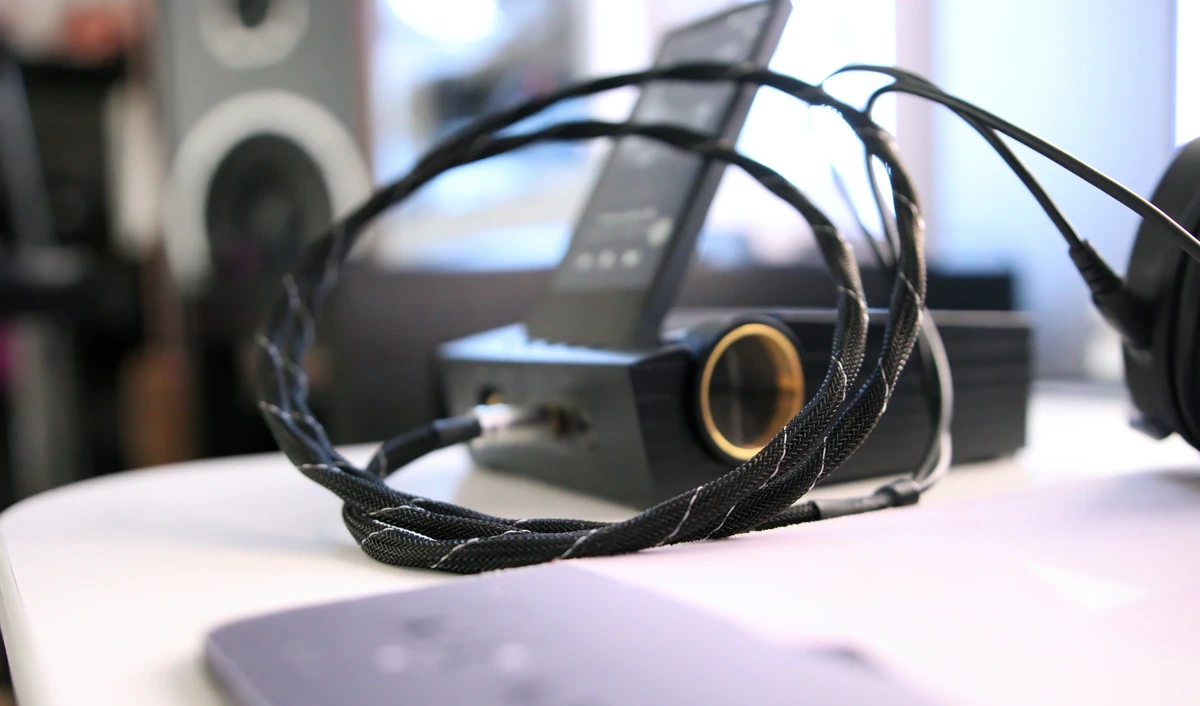 At the end of the day, if you're looking to purchase a pair of Crosszone headphones, and if you want a 4.4mm Balanced cable, you'll likely want to check out the CZ-BC15PENTA4.4-A Balanced cable, and especially if you have a source that has balanced output, you're either getting this one, or the other balanced cable from Crosszone, but this one surely looks and handles a bit better. 
Product Link
You can grab one from www.amazon.com here: https://amzn.to/3Kd9OD7
If you're in the UK, you can grab one from www.amazon.co.uk here: https://amzn.to/42ZZxCR
And if you're from Europe, you can grab one from www.amazon.de here: https://amzn.to/3U69P07
---
--- Please remember to stay safe, and always have fun while listening to music!---
 - If you have a dime to spare, please donate, and help us! It would make the day brighter for me and my wife- 
---
Full Playlist used for this review
We listened to more songs than those named in this playlist, but those are excellent for identifying a sonic signature.  I recommend trying most of the songs from this playlist, especially if you're searching for new music! The playlists are different for Spotify, Tidal and Youtube, and based on the songs I enjoy and are available on each!
https://www.youtube.com/playlist?list=PL_cjBXGmwSHSdGcwuc_bKbBDGHL4QvYBu
https://open.spotify.com/playlist/5J3oloz8Riy9LxEGenOjQ0?si=979ba4f082414be7
https://tidal.com/browse/playlist/330fd544-8e5b-4839-bd35-676b2edbb3d5
--- Contact Us ---





---