SuperEQ S1 Bluetooth Headphones – Take Music With You
SuperEQ S1 are a pair of Bluetooth Headphones priced at 69 USD, with some websites such as Amazon having them on prices such as 59 USD at the moment of writing today's full written review. There are not many other headphones priced so low out there, especially Bluetooth Headphones, but S1 will be compared to One Odio Monitor 60, a headphone made by the same mother company, and priced at 80 USD,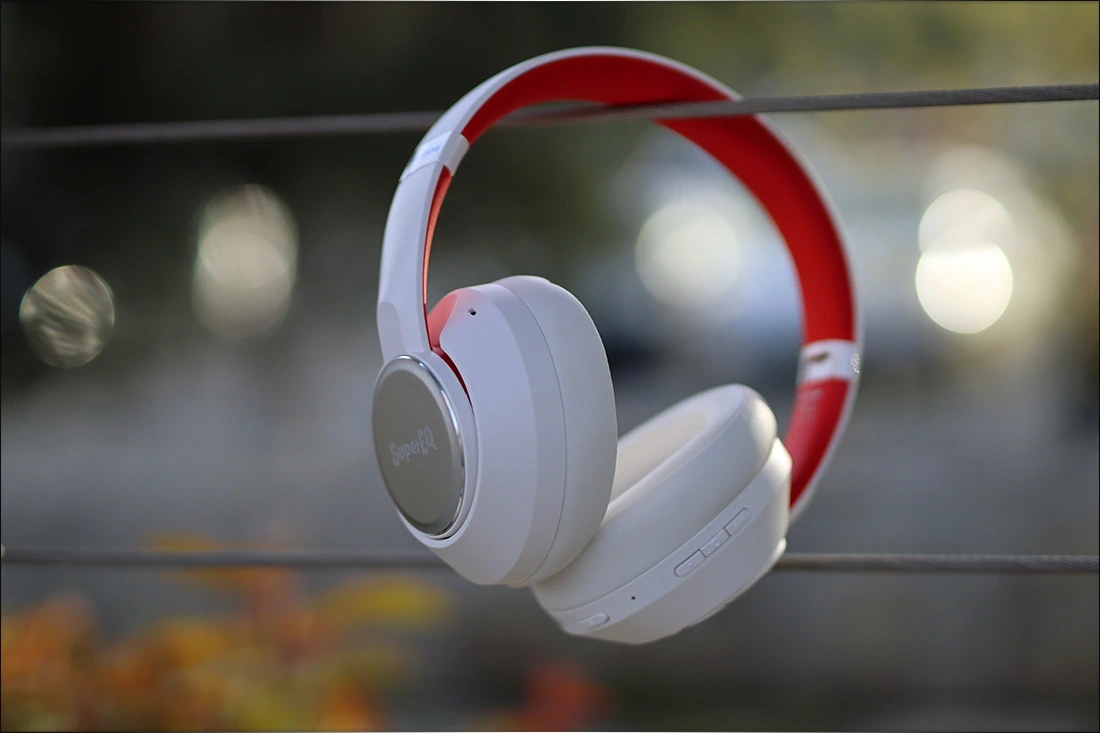 Introduction
SuperEQ is a company that's strongly affiliated or rather even part of OneOdio, another big producer of bluetooth products. They both make high quality headphones and TWS IEMs, at affordable prices, and with strong quality for those prices. Both companies have excellent customer relations and good support for their products. 
It should be noted that I have absolutely no affiliation with SuperEQ or OneOdio, I am not receiving any incentive for this review or to sweeten things out. I'd like to thank SuperEQ for providing the sample for this review. Every opinion expressed is mine and I stand by it. The purpose of this review is to help those interested in SuperEQ S1 Bluetooth Headphones find their next music companion. 
Product Link
You can grab one from www.amazon.com here: https://amzn.to/3PtAK26
If you're in the UK, you can grab one from www.amazon.co.uk here: https://amzn.to/3yGmg8l
And if you're from Europe, you can grab one from www.amazon.de here: https://amzn.to/3yEjZdX
Build Quality/Aesthetics/Fit/Comfort
SuperEQ S1 is a headphone made to look and feel like a flagship, but to be priced as an entry-level headphone. They have an ergonomic design with softish earpads, but with barely enough space for my ears in the pads. The weight is low, and if you adjust them correctly to your head size, you won't notice any hotspots, while if you wear them tight, a hotspot appears at the top of your head, as the padding of the headband can be a bit on the harder side of things. 
S1 relies on a 40mm dynamic driver, which is powered by a 380mAh battery, capable of delivering a play time of 40 hours in the technical specifications, and around 20-30 hours in practice, if you pump the volume to almost maximum and if you use bluetooth and ANC. Surprisingly, the idle time is incredibly high, and I forgot the headphones turned on for almost a month, and they still have 100% battery left. The charging time of 2 hours is about accurate. 
The bluetooth range and reliability is excellent in practice, and there are 3 ANC modes, ANC Off, ANC on and ANC passthrough. Now, you might expect the ANC to be a poor man's ANC, given the price of S1, but you'd be quite wrong if you thought that. S1 has one of the strongest, best implemented ANC algorithms I've heard in an over-the-ear headphone, and while there is a very slight hissing for ANC On, the mode does not both music, and is very effective at canceling noise, the 33dB of promised ANC being rather accurate. The Bluetooth connection can only use AAC, with no aptX or LDAC. This is to be expected given the price point of S1. 
There is no noise while the headphones are working in their normal Bluetooth mode, no strong background noise or anything as we've seen on older models. The volume control is strongly dictated by the smartphone, and S1 does not have its own volume, rather the volume buttons adjust the volume control of your smartphone. Also, it takes a bit to get used to having the volume controls on the right ear cup rather than left like most other headphones.
The only thing that is a bit disappointing is the microUSB cable input on the right earcup, but that's used mostly for charging, and there is no USB DAC function on SuperEQ S1. Also, there is no lateral swivel for the earcups, which could be a problem if you don't have perfect comfort all the time with headphones. 
Sound Quality
SuperEQ S1 has only been used in their designed bluetooth mode for today's review, especially as having the aux input on the right cup is not something I can easily agree to. The overall signature of S1 can be described as clean, with a fair bass extension and fair treble extension, warm / slightly boomy signature, and good amount of impact for the price. The maximum volume is also pretty satisfying for the price, you could say that they won't deafen you in any way, having a more relaxed sound. 
The bass of S1 has an extension as low as about 40 Hz, with information below this point not being easily audible. This is about in line with other headphones offered in the price range, and most of the bass energy of S1 is between 50 and 70 Hz, as they have quite a bit of warmth and a slight boominess in the sound inherited from the bass that is slow in speed. 
The midrange is fairly clean, considering the rest of the signature, and it has a good amount of width, but not a lot of depth. Male voices sound pretty good, with good separation between instruments and voices, and with a fair presentation for female voices. The midrange has very little unnatural peakiness and dips, and it is fairly dynamic, given how much compression is happening at the bluetooth level. The midrange has fairly good detail for the 69 USD price point and it is in line with what most IEMs and such offer below the 100 USD price mark. 
The treble has a presence until about 9 kHz, after which it rolls off. The treble is not overly uplifted in any way, be it main treble or upper midrange. The overall sound has good balance in the end, and although the stronger bass dominates everything, there's enough treble for the sound to not be as dark and boring as most skullcandy headphones are. 
Comparisons 
SuperEQ S1 vs OneOdio Monitor 60 (69 USD vs 80 USD) – The design is different for those two, and Monitor60 has better overall comfort, better build quality, and can swivel in more directions than S1. The overall sonic performance is also considerably more detailed and more audiophil-centric on Monitor 60, which has better bass, better treble, and better resolution. This being said, if you need a reliable headphone with good quality, which has a good ANC and good battery life, SuperEQ S1 is a better option. 
Value and Conclusion
The value of SuperEQ S1 is superb, and they cost very little, while offering everything they promise, a strong ANC implementation that actually does cancel all sources of noise, without butchering music. Even better, they have a good build quality, very strong battery life, and a pretty good sonic quality for their price point, being great for the pocket and ears.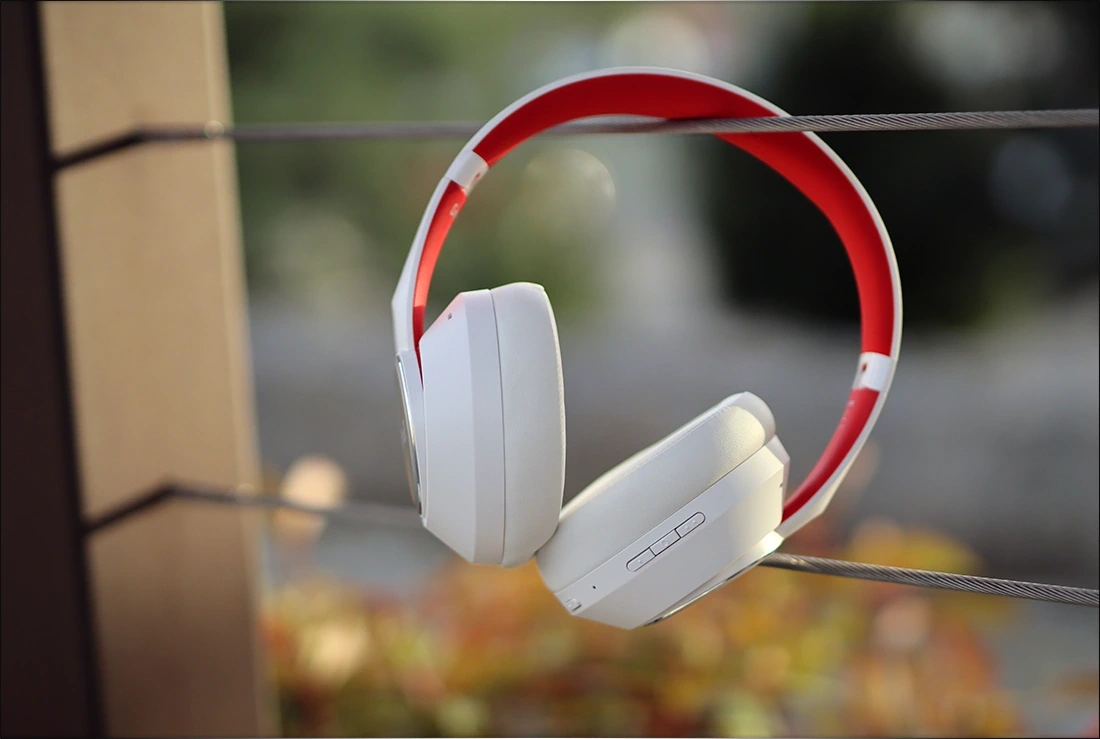 At the end of the day, if you're looking for a pair of high quality headphones with good build quality, a good sonic quality for the price, good battery life, reliable Bluetooth connection, and good ANC implementation, SuperEQ S1 is a great option and should deliver a fun experience. They are also on sale right when I'm posting this review, and can be found on Amazon.com for 46 USD instead of their usual 69 USD. 
Product Link
You can grab one from www.amazon.com here: https://amzn.to/3PtAK26
If you're in the UK, you can grab one from www.amazon.co.uk here: https://amzn.to/3yGmg8l
And if you're from Europe, you can grab one from www.amazon.de here: https://amzn.to/3yEjZdX
Packaging
First things first, let's get the packaging out of the way:
SuperEQ S1 Hybrid Active Noise Canceling Headphones 

Micro USB Charging Cable 

3.5mm Audio Cable 

Carry Pouch

Airplane Adapter

User Guide 

Stand
Technical Specifications
Headphone Type : Over-The-Ear

Connectivity : Wireless And Wired

Bluetooth Version : 5.0

Range : 10m/33ft

Rated Input Power Of Speaker : 20mW

Max Input Power Of Speaker : 40mW

Driver Size : 40mm

Speaker Impedance : 32Ω ±15%

Sensitivity : 98dB ± 3dB

Frequency Response : 20Hz – 20KHz

Playback Time : 40Hrs (BT + ANC), 45Hrs (BT Only), 50Hrs (ANC Only)

Noise Reduction Depth : 28 – 33dB

Battery Capacity : 380mAh

Charging Time : 2hrs

Input Power : 5V / 120mA
---
---
--- Please remember to stay safe, and always have fun while listening to music!---
 - If you have a dime to spare, and donate, to help us with electricity and work expenses, it would make my day much brighter, as it would help me improve things around the website and increase the frequency of my posts - 
---
Full Playlist used for this review
We listened to more songs than those named in this playlist, but those are excellent for identifying a sonic signature.  PRaT, Texturization, Detail, Resolution, Dynamics, Impact, and overall tonality are all revealed by those songs. We recommend trying most of the songs from this playlist, especially if you're searching for new music!
https://www.youtube.com/playlist?list=PL_cjBXGmwSHSdGcwuc_bKbBDGHL4QvYBu
--- Contact Us ---






---
---