Tempotec Sonata HD II – Music Tail
Tempotec Sonata HD II is a mini DAC/AMP Dongle priced at 29.9 USD, with a type-C USB Port, a 3.5mm Headphone Output, and 70mW of power into 32 OHMs, making it a good option for those who don't have a 3.5mm headphone output for their smartphones, or who want to upgrade the sound of their current setup. Given the price point, it will be compared to Shanling UA1 (45 USD), iBasso DC05 (69 USD), and Periodic Audio Rhodium (49 USD).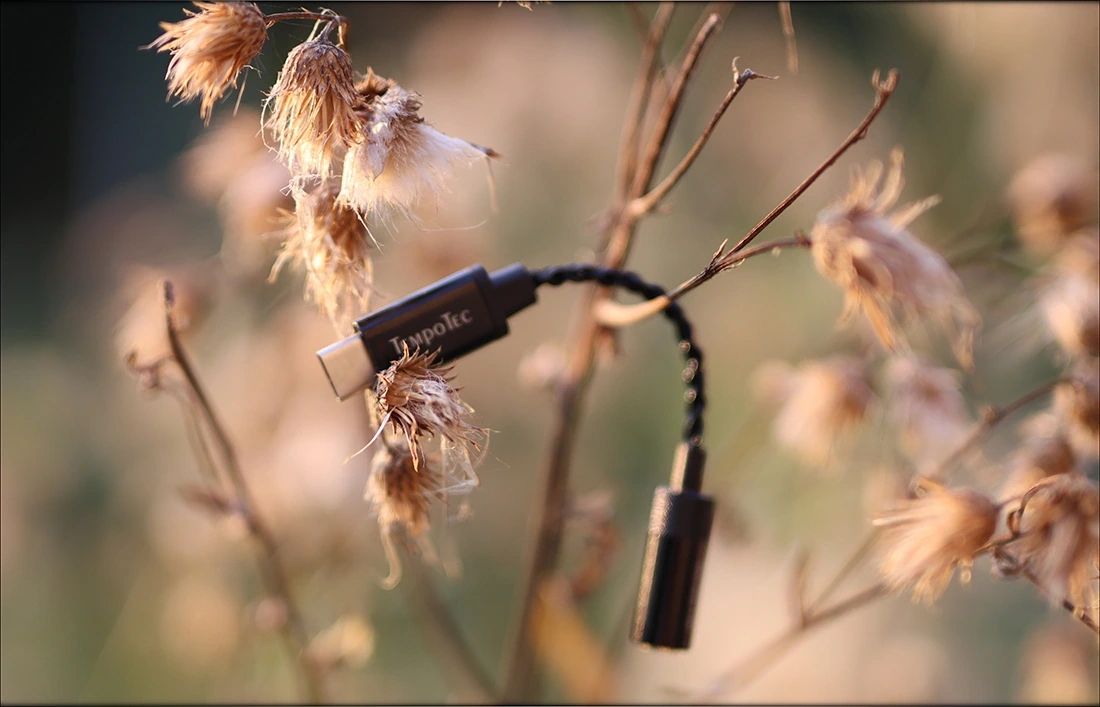 Introduction
Tempotec is an OEM company from China who used to make all the products for HIDIZS, and who now decided to create their own brand. They usually have excellent price / performance, and their products tend to be reliable. They are available to purchase from Amazon, and it will be quicker and more reliable for you, although you can find their products on Aliexpress, where they will be open to help you if you encounter any issues. 
It should be noted that I have absolutely no affiliation with Tempotec. I'd like to thank Tempotec for providing the sample for this review. This review reflects my personal experience with Tempotec Sonata HD II. Every opinion expressed is mine and I stand by it. The purpose of this review is to help those interested in Tempotec Sonata HD II find their next music companion. 
Packaging
First things first, let's get the packaging out of the way: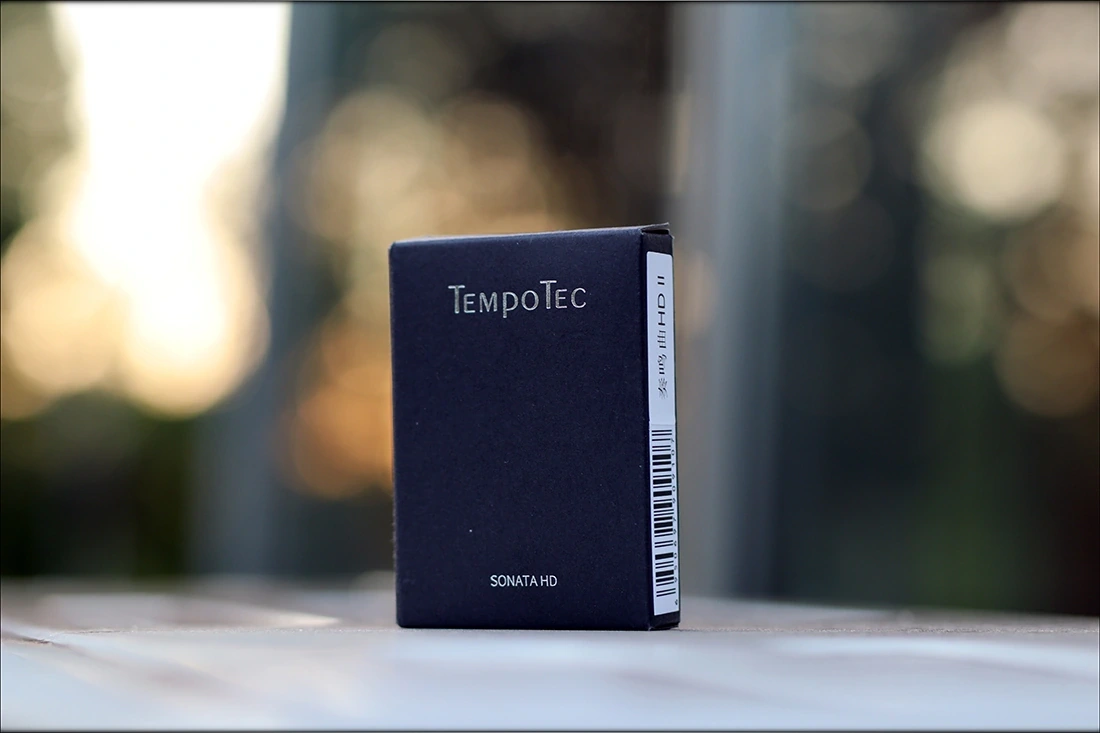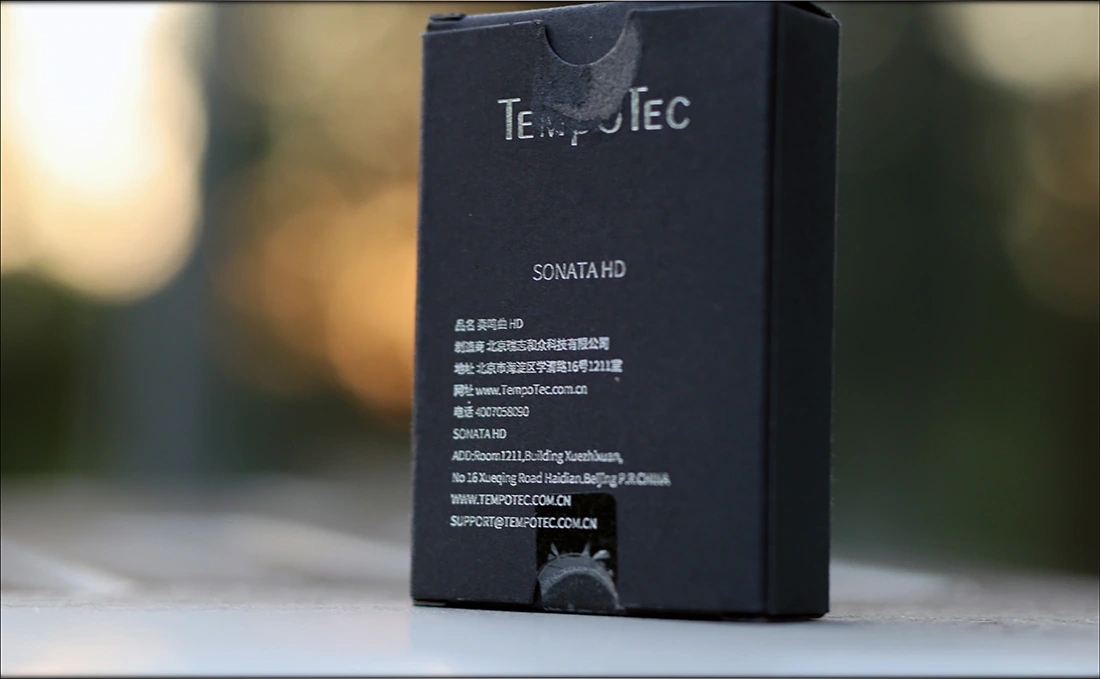 The package is quite minimalistic, having just the Sonata HD II inside a metallic case, along with a type-A to type-C adapter. 
Product Link
You can grab one from www.amazon.com here: https://amzn.to/3jB1e3Z
If you're in the UK, you can grab one from www.amazon.co.uk here: https://amzn.to/3vhY8rd
And if you're from Europe, you can grab one from www.amazon.de here: https://amzn.to/37bBPLT
Build Quality/Aesthetics/Features
Tempotec Sonata HD II is quite light, and short, being perfect for those who want a stealthy dongle DAC with no protrusion. It is a big upgrade from the original Temptoec Sonata HD DAC, which used to have less power, and a different DAC chip. The new Sonata HD II has 70 mW of power into 32 OHMs instead of 60, and it uses the ES9270 DAC rather than the CS42L 42 DAC that was used in the original Sonata HD DAC.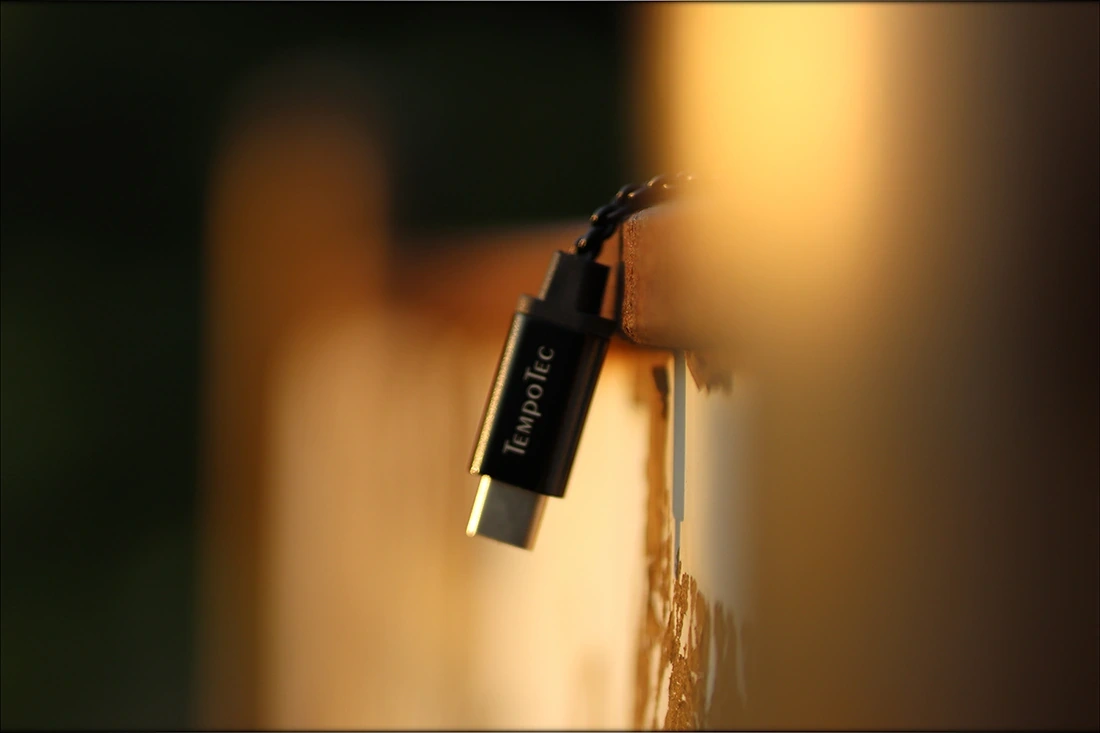 The introduction of the new DAC allows Tempotec Sonata HD II to process high resolution PCM files up to 32 Bits / 384 kHz, and it can decode DSD up to DSD128 DoP. It has support for a microphone input, and it works with both Android Smartphones and Windows Machines. The SNR is exceptionally good at 116dB, and for those who want to use it as a Line Out DAC, or with high impedance headphones, it can provide a maximum of 2VRMS / 600 OHMs. 
The headphone output is a 3.5mm Single Ended output, and the cable connecting the Type-C Jack to the cable is a 4-Core, 6N Single Crystal Copper Cable. It looks like the company wants you to connect the earphones to the Sonata HD II and then connect it to a computer / Smartphone, and they wrote on their website that this order cannot be reversed. 
While using the Sonata HD II I noticed that it does not get warm during usage, it doesn't have a high output impedance, so it doesn't have a background hissing or high background noise, and it has a good overall reliability. I experienced no random disconnects or random noises, and it draws little power from a smartphone, being fairly good for its intended purpose. It also seems to work very well with all my smartphones, a Xiaomi Black Shark 4, and a Huawei P30 PRO, plus my Windows Computer. 
Sound Quality
The overall presentation of the Sonata HD II is fairly natural, with a sweet tonality, good soundstage, and excellent overall details when you consider that it costs 30 USD. I noticed that it doesn't have a lot of power, so it would be best to connect it to IEMs rather than headphones, and even there it may struggle if the IEM is power hungry. I was able to use it with FiiO FD1, Tingker TK300, KB Ear Aurora, Earsonics ONYX, and TRN VX PRO.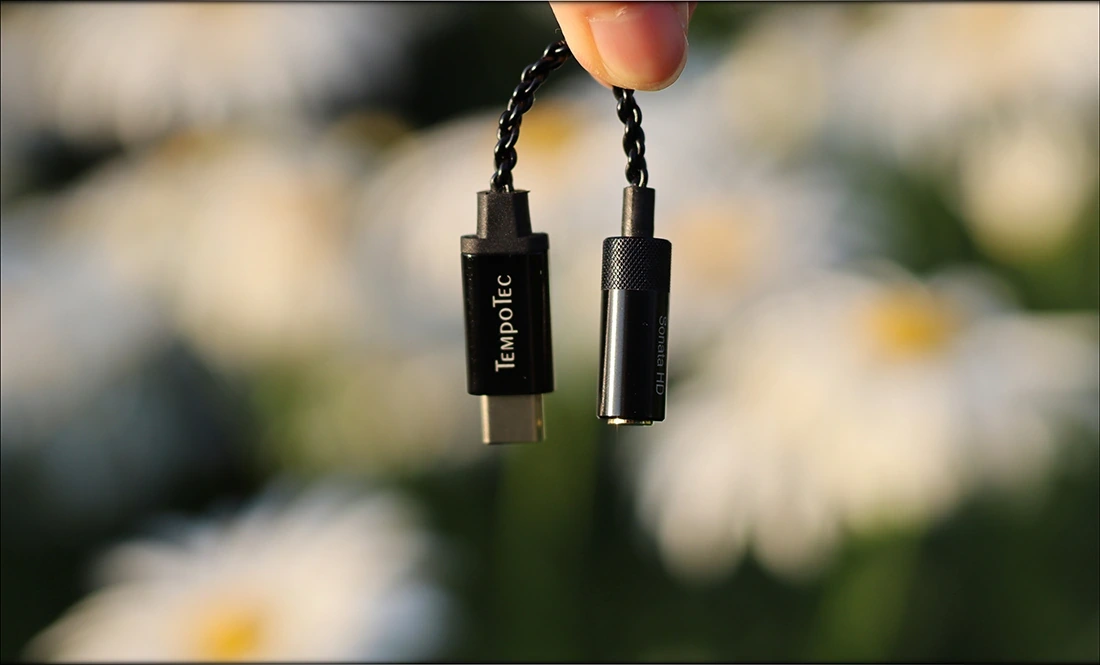 The Bass of Sonata HD II is clean, fairly natural in presentation and has good overall substance. They don't have any particular coloration in the bass, so their sound is usually within what I consider to be natural, most IEMS sound just right out of them, and the bass has good overall nuance. 
The midrange of Sonata HD II is a bit more intriguing than the bass, because it has a low output impedance, and I noticed absolutely no background noise and no hissing with any of the IEMs I tried it with. I also noticed that it has a particularly sweet tonality for its sound, with good presentation of pianos and female voices. The soundstage is clean and wide, with a fair amount of depth. Detailing is superb for 30 USD and it heavily beats my windows machine, which has a 300 USD motherboard, and it also tends to be cleaner and more resolute than my Xiaomi Black Shark 4 Smartphone.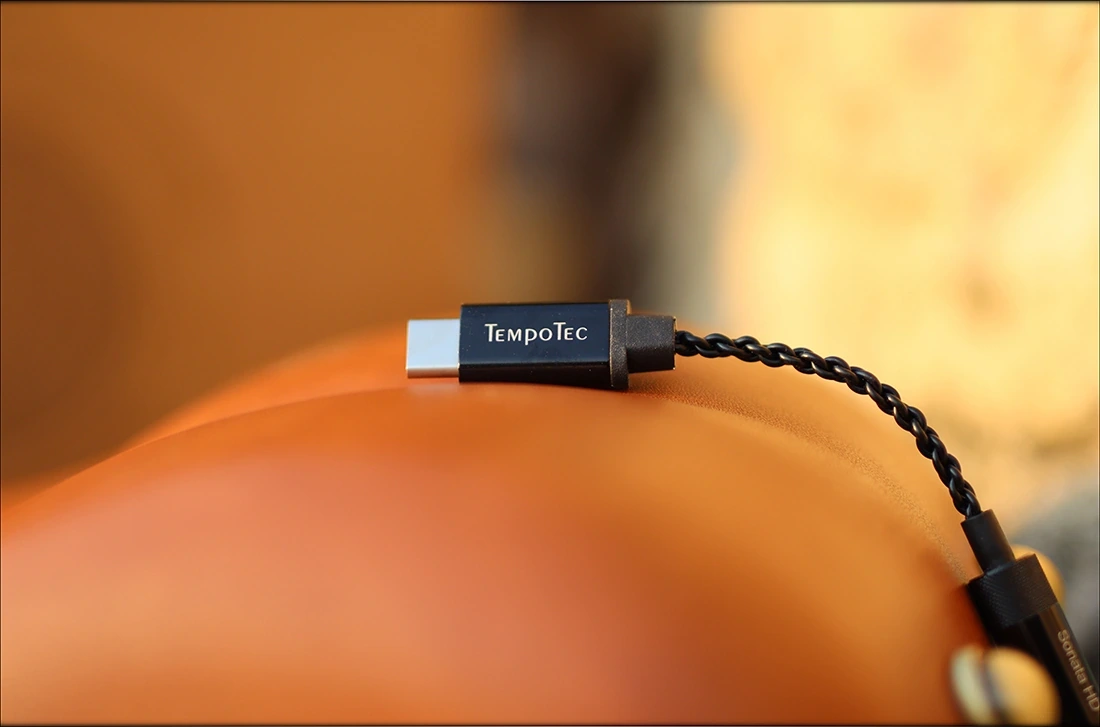 The treble is naturally extended, has good overall presence and has surprisingly low roll-off for a Dongle DAC AMP of its price. Basically, brighter music will come through as brighter and darker music will sound darker, making Sonata HD II pretty perfect for most IEMs. 
Comparisons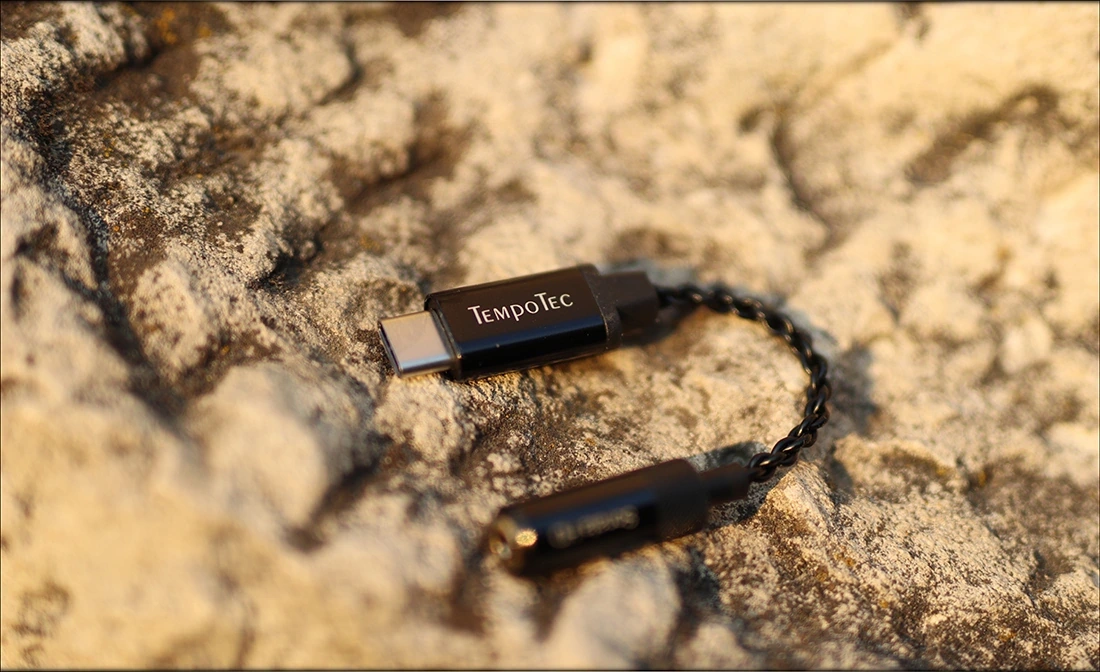 Tempotec Sonata HD II vs Shanling UA 1 (29 USD vs 45 USD) – Ua1 is a bit more bulky and takes up a bit more space, also draws a bit more power from the smartphone it is connected to. The overall power delivery is slightly better on the Shanling UA1, but it has a higher noise floor compared to Sonata HD II. Sonata HD II is generally lighter and more portable, and its sound is a bit more natural, as where UA1 is a bit warmer and smoother, Sonata HD II is more natural and a bit cleaner. 
Tempotec Sonata HD II vs iBasso DC05 (29 USD vs 69 USD) – When you need power, you go with the DC05, as it has a considerably higher power output, and a pretty much just as low output impedance with a low noise floor as well. The overall sound is comparable, but more dynamic and cleaner on DC05, but if you look at the price ratio, it is about twice as expensive compared to Sonata HD II. 
Tempotec Sonata HD II vs Periodic Audio Rhodium (29 USD vs 49 USD) – Rhodium is actually just as portable compared to Sonata HD II, with just as an ergonomic shape and low power draw, and also a fairly low output impedance and noise floor. The overall sound is thicker, warmer and more full on the Rhodium, and it is more natural, sweeter in tonality and more open on the Sonata HD II, which has a wider soundstage. 
Value and Conclusion
Given the rather low price of just 30 USD for the Sonata HD II, it can be said to have a superb overall price to performance ratio, and it has actually good detail, good build quality, and low power draw, making it one of the better dongles out there. It doesn't have a lot of power, but the sound is clean and detailed considering that you're paying far less for it than for most dongle DAC/AMPs. 
At the end of the day, if you're looking for a super affordable DAC/AMP to power your IEMs, with a low background noise, no hissing, and with a clean, natural and sweet toned sound, Tempotec Sonata HD II is a perfect choice and should prove to be fun to use for many hours of music listening. 
Product Link
You can grab one from www.amazon.com here: https://amzn.to/3jB1e3Z
If you're in the UK, you can grab one from www.amazon.co.uk here: https://amzn.to/3vhY8rd
And if you're from Europe, you can grab one from www.amazon.de here: https://amzn.to/37bBPLT
---
--- Please remember to stay safe, and always have fun while listening to music!---
 - If you have a dime to spare, please donate, and help us! It would make the day brighter for me and my wife- 
---
Full Playlist used for this review
We listened to more songs than those named in this playlist, but those are excellent for identifying a sonic signature.  I recommend trying most of the songs from this playlist, especially if you're searching for new music! The playlists are different for Spotify, Tidal and Youtube, and based on the songs I enjoy and are available on each!
https://www.youtube.com/playlist?list=PL_cjBXGmwSHSdGcwuc_bKbBDGHL4QvYBu
https://open.spotify.com/playlist/5J3oloz8Riy9LxEGenOjQ0?si=979ba4f082414be7
https://tidal.com/browse/playlist/330fd544-8e5b-4839-bd35-676b2edbb3d5
--- Contact Us ---





---