Nuarl N6PRO Series 2 TWS – Business Elegance
N6PRO Series 2 is a TWS IEM designed by NUARL, and priced at 105 USD, with up to 11 hours of battery life, an ergonomic fit, and physical buttons. They will be compared to other TWS IEMs, including NUARL N10 Plus (165 USD), 1More ANC TWS EHD9001TA (200 USD), and ZMI PurPods Pro (95 USD).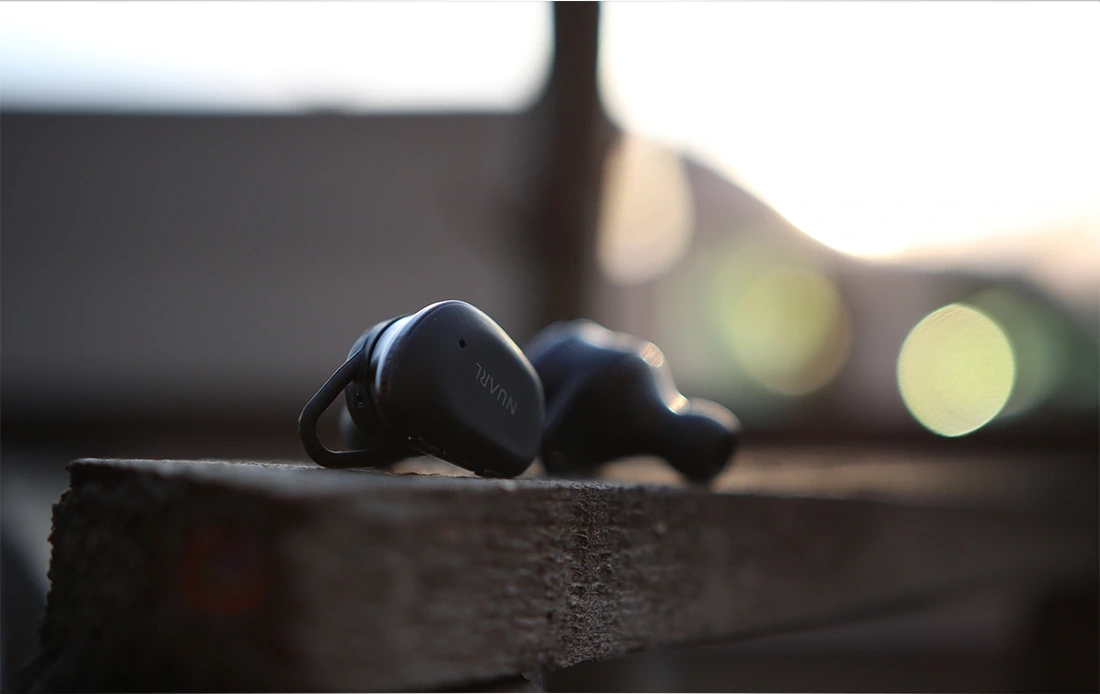 Introduction
NUARL kept delivering since I first reviewed their IEMS, and I can say now that things are looking pretty bright for them. The usual is true though, and if you want the best support you can get when ordering their products, doing so locally can help, since shipping times are rather high nowadays, and shipping cost is usually not supported if you encounter any issues with a product. Amazon is one of the best places to purchase NUARL IEMs from, but they have proven that none of their products hasn't broken so far. 
It should be noted that I have absolutely no affiliation with NUARL, I am not receiving any incentive for this review or to sweeten things out. I'd like to thank NUARL for providing the sample for this review. Every opinion expressed is mine and I stand by it. The purpose of this review is to help those interested in NUARL N6PRO Series 2 find their next music companion. 
Product Link
You can grab one from www.amazon.com here: https://amzn.to/36rMC3y
If you're in the UK, you can grab one from www.amazon.co.uk here: https://amzn.to/3BNrSif
And if you're from Europe, you can grab one from www.amazon.de here: https://amzn.to/3IbxWUh
Packaging
First things first, let's get the packaging out of the way: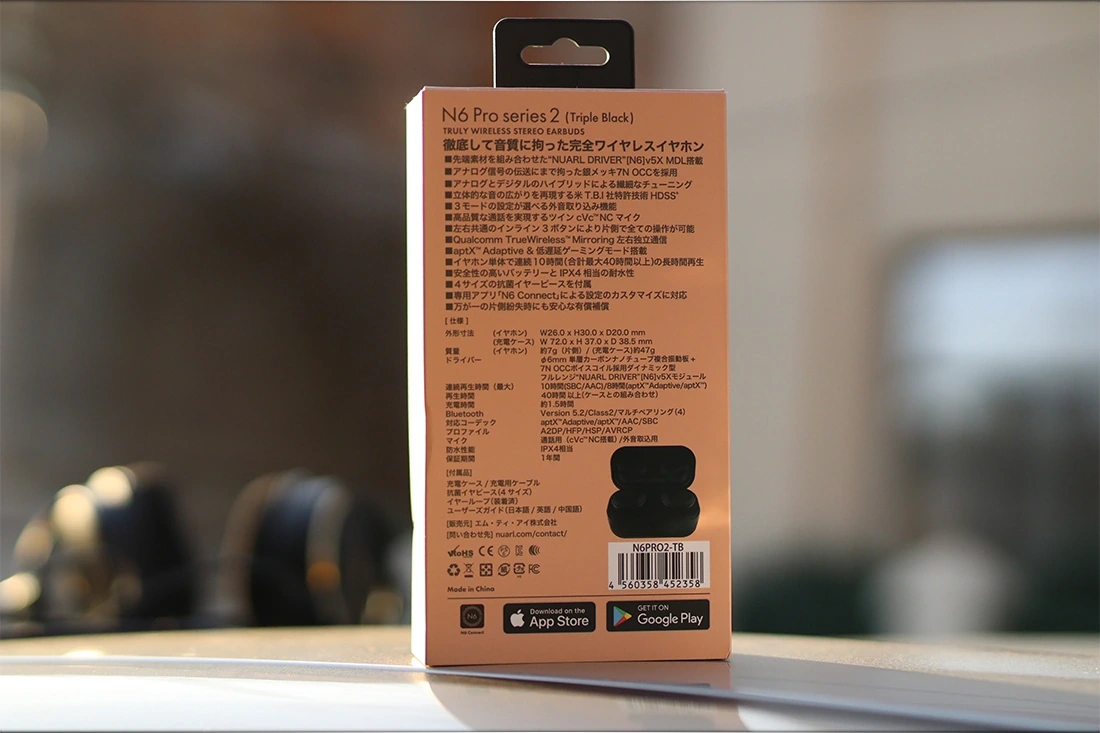 The package of N6 PRO Series 2 is very similar to that of the N10 Plus, and both come with a charging cable, spare tips, and the nice charging / carrying case for the TWS IEMs. The package is presented elegantly, and the TWS IEMs feel just right for the price, as far as the contents go. 
Build Quality/Aesthetics/Fit/Comfort
While I am reviewing the black color, there is also a Bordeaux or reddish color available, which is even more beautiful than the one I managed to review, albeit it is more feminine. NUARL designed an app for both iOS and Android, and it allows more features to be enabled easier with their TWS IEMs, including Ambient Sound Mode, Gaming Mode, EQ profiles, Firmware updates, and even configuring what the buttons do on N6 PRO Series 2. 
Speaking of what it can do, the TWS IEMs are made with physical buttons, a feature which I've grown to love nowadays, as it means you have zero chances of hitting a button by mistake, and they are quite ergonomic, despite the seemingly large size. Usually, the rubber flaps in the back would create discomfort for me, but with N6 PRO Series 2, I am actually having a good time using them, and they do help with the IEMs staying nice and put in my ears. 
The battery life on N6 PRO Series2 is pretty great, and they have about 8 hours of rated battery life, and I got around 6 and a half, towards 7, with fairly high volume, which is quite impressive for a TWS. They do take about one hour and a half to recharge inside the case, and the case has about 4 extra charges. The case has fast charging, taking about two hours and a half to recharge. This is quite good, especially when most competition offers less than half of this. There's CVC or Clear Voice Capture, but it doesn't do more than your average TWS, the call quality being fair, as is with most TWS IEMS. 
The comfort of N6PRO2 is superb in actual practice, and the low weight of just 7 grams per earbud (lower than some IEMs like Metalure Wave), helps a lot, you can barely feel them inside your ears. The eartips are medium quality, but the whole IEM is ergonomically designed and isn't generally being pulled out of your ears. N6Pro Series2 has superb Bluetooth stability and I've been able to do physical exercise in my room, as well as light jogging, without them losing connection.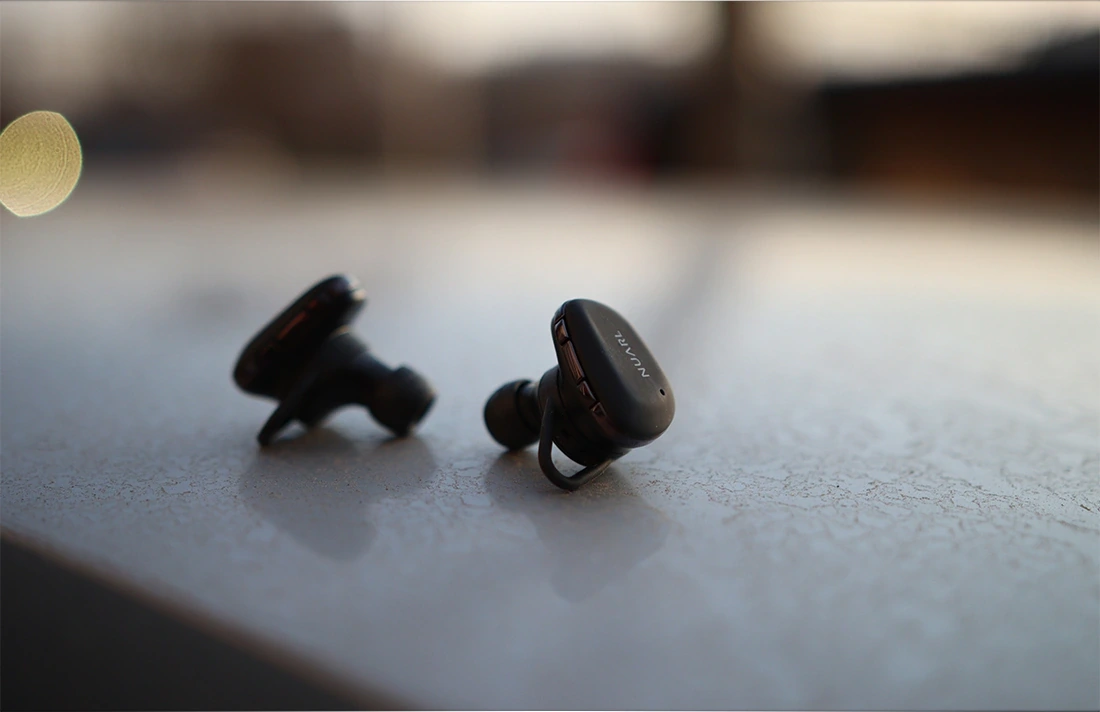 Each NUARL IEM has its own app, which is a bit odd, but the app works well, and is considerably smoother and better structured than FiiO's app for UTWS3. It takes a fairly long time to upgrade the firmware of N6PRO Series2, but it is a process you do rather rarely. If you do not engage any special option on N6 PRO Series 2, they isolate well from the outside noise, and leak only very little. 
Sound Quality
The sound of N6PRO Series 2 is a really natural, yet engaging one with a full bass, tons of details, and a bright, sparkly, treble. The midrange is not overly recessed, and they sound only slightly V-Shaped, but have superb vividness to their sound, and a ton of detail, plus excellent dynamics for the price. With bass heavy songs, the bass can overtake the mids, turning N6proseries2 into a more v-Shaped experience. The maximum volume is superb, and n6pro2 can get incredibly loud, more than I typically listen. They also have zero distortions at their maximum volume, and the overall signature is well balanced all across the frequency range, in such a way that where there is no bass recorded in the song, N6 PRO Series 2 won't add it, and where there is bass, it is truly impressive.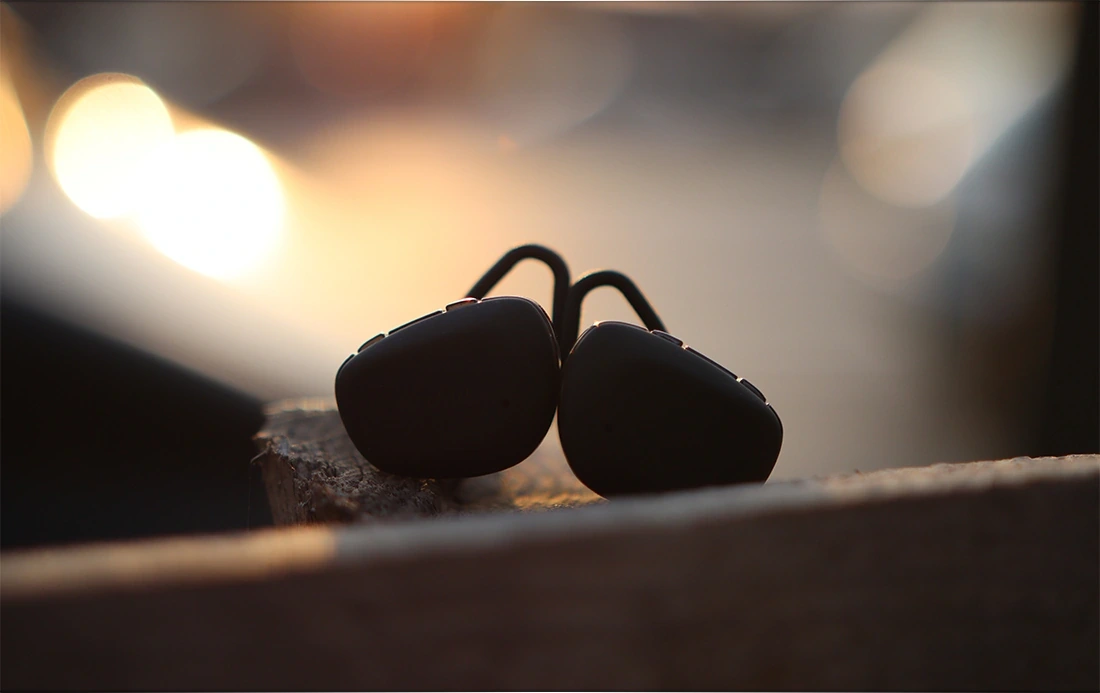 There is a gaming mode in the settings menu, but it doesn't seem to be doing much, at most just enhancing the sub-low's extension and impact. There's also a Volume Setting that adds or takes away a few DB from the volume, but I always leave it on high for the best sonic presentation. There's an EQ setting that you can switch between default and Flat, and most of my impressions have been taken with the EQ set at Default, as the flat options seem to sound just flat. The ambient sound option will mix the outside noise with your music, and it works beautifully well, but it also adds a slight hissing on the background. It can be toggled between Default, which is how it is meant to be used, Volume Down, which basically lowers the volume whenever there's a loud noise around, and a Pause Music, which pauses music if there's a loud noise in the background. 
The bass is full, deep, and reaches as low as 25 Hz, having a really good low end reach. The bass is natural in speed, edging towards being slightly slow, which creates a nice decay for bass notes that gives music a ton of substance and clarity. N6PROSeries2 also is great at separating the bass from the other frequencies, and although every once in a while you will notice some extra boom or extra impact that you typically don't with other IEMS, N6pro Series 2's bass doesn't really bleed in the mids, rather overtaking them by sheer quantity and volume when the song calls for it. 
The midrange is slightly recessed, which provides some space, especially lateral space, giving N6proseries2 a fairly good width, the depth being fair for the price. The midrange also has a good amount of detail and engagement, although if a more linear approach you can always set the EQ profile to Linear and it will make the mids forward and the treble smooth, the bass becoming lower in quantity but also somewhat slower in speed. N6pro2 is fairly dynamic by itself, having good resolution for the price bracket.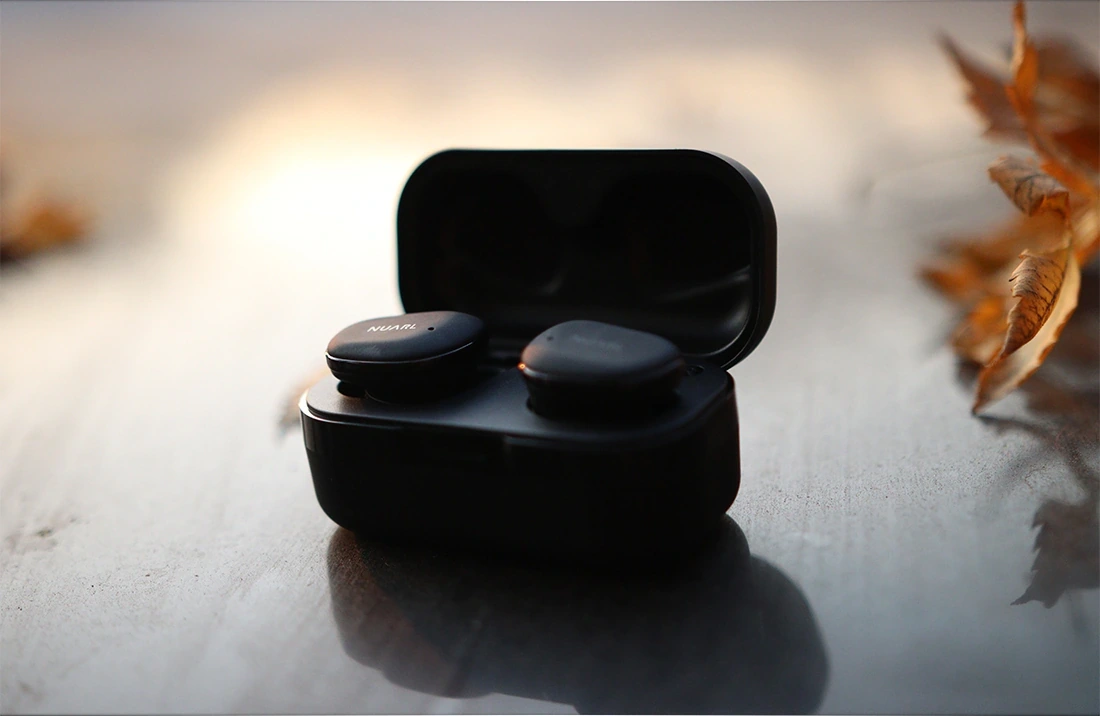 The treble is fun, well defined and sparkly, especially in the lower treble, where most of the energy is focused. There is that Flat setting if you feel like the treble of N6 is too hot, but this hasn't been an issue for me, and I generally feel like the treble is perfectly balanced, to provide some contrast for the strong and bold bass. N6 PRO Series 2 has a fair extension, as high as about 12kHz for what I'm able to get from them, but this is fairly good for the price range, especially considering it happens on a TWS, and I can't hear any strong compression or clipping in the highs, N6pro series 2 being able to keep up with all music styles without distortions, even at maximum volume. 
Comparisons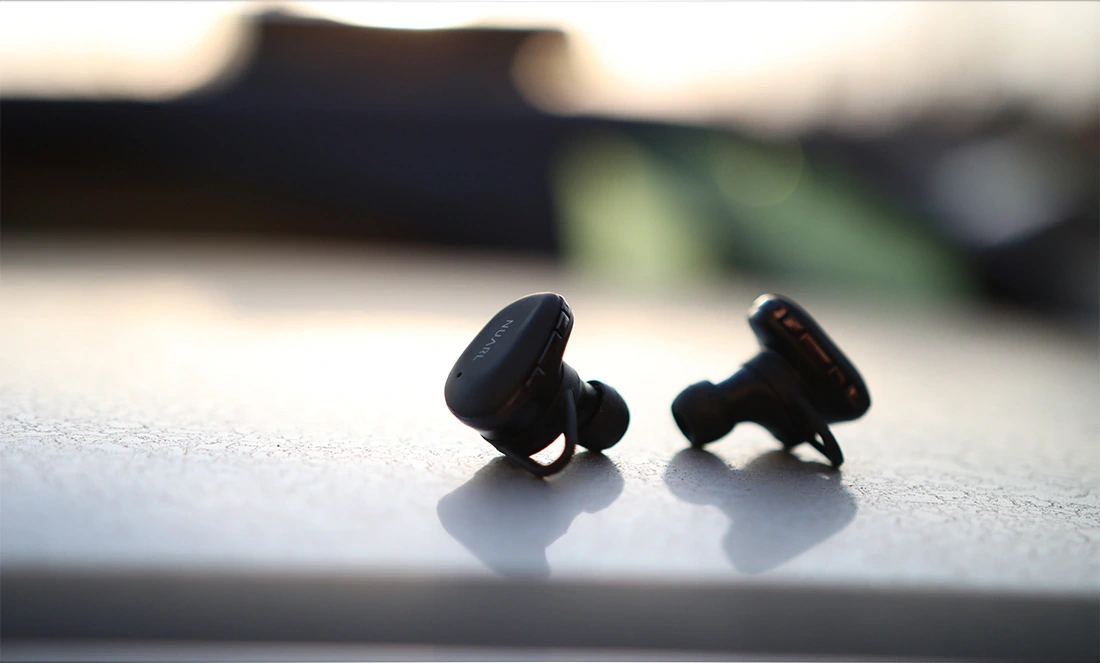 NUARL N 6 PRO Series 2 vs NUARL N10 PLUS (105 USD vs 165 USD) – Both IEMs from NUARL are pretty great, but with an increase in price, they included more features in their N10 Plus, along with a smoother, fuller sound, that's still clear and well defined. Somehow, the more pricey variant has much less treble energy and quantity, providing a smoother, leaner sound with less focus on the treble, and much more focus on the bass and midrange, providing a heavier and thicker sound. The comfort is marginally better on the cheaper N6PROSeries2, thanks to a more ergonomic fit. 
NUARL N 6 PRO Series 2 vs 1More ANC TWS EHD9001TA (105 USD vs 200 USD) – 1More designed a really beautiful IEM in their ANC TWS, and with ANC function, which alone warrants a higher price, but the sound is also quite different. N6proseries2 has a considerably stronger treble, with more sparkle, where ANC TWS is much deeper, has more bass, more substance to the lows, and an increased bottom end strength / punchiness. N6 is more comfortable thanks to a smaller body, lighter body, and a more ergonomic design. 
NUARL N 6 PRO Series 2 vs ZMI PurPods Pro (105 USD vs 95 USD) – We also have the Apple Airpods clone / fakes the PurPods, also backed by Xiaomi, a pair of TWS IEMS that look pretty cool, but N6ProSeries2 is considerably more ergonomic and comfortable. The sound is more detailed, sparkly, more airy and wider on N6pro series2. In fact N6pro is considerably more aggressive too, creating a more contrasty and bold sound, but at the cost of some fatigue with specific music. 
Value and Conclusion
NUARL has been on a roll creating high quality TWS IEMs, and N6proseries2 is actually just as impressive as the N10 Plus has been, and once again an excellent value. I personally find the ~100 USD to be the perfect range for TWS IEMS for the current market, especially considering what other companies product, and the general budget the average user has to spend, so N6 PRO Series 2 nails the budget part perfectly, offering rich functionality, excellent ergonomics and a good build quality + battery life for that price. 
At the end of today's review, if you're looking for a fairly fun sounding IEM with a natural towards V-Shaped signature with tons of detail, excellent clarity and detail for its price, and with a good comfort, good ergonomics, sonic passthrough option, and good battery life, I fully recommend N6 PRO Series 2 as one of the best TWS you can get in 2022. 
Product Link
You can grab one from www.amazon.com here: https://amzn.to/36rMC3y
If you're in the UK, you can grab one from www.amazon.co.uk here: https://amzn.to/3BNrSif
And if you're from Europe, you can grab one from www.amazon.de here: https://amzn.to/3IbxWUh
---
--- Please remember to stay safe, and always have fun while listening to music!---
 - If you have a dime to spare, please donate, and help us! It would make the day brighter for me and my wife- 
---
Full Playlist used for this review
We listened to more songs than those named in this playlist, but those are excellent for identifying a sonic signature.  I recommend trying most of the songs from this playlist, especially if you're searching for new music! The playlists are different for Spotify, Tidal and Youtube, and based on the songs I enjoy and are available on each!
https://www.youtube.com/playlist?list=PL_cjBXGmwSHSdGcwuc_bKbBDGHL4QvYBu
https://open.spotify.com/playlist/5J3oloz8Riy9LxEGenOjQ0?si=979ba4f082414be7
https://tidal.com/browse/playlist/330fd544-8e5b-4839-bd35-676b2edbb3d5
--- Contact Us ---





---