Optimisation Elements OElements Tita IEMs – BA Snap and Snap! 
Tita, and I hope autocorrect won't turn this to t*ts, is an IEM made by Optimisation Elements, and it is based on a single Balanced Armature, priced at 170 USD, when you order it with the cable too. It is a direct competitor to the Spring 2 IEMs from BQEYZ, BGVP VG4, and Thieaudio Legacy 4.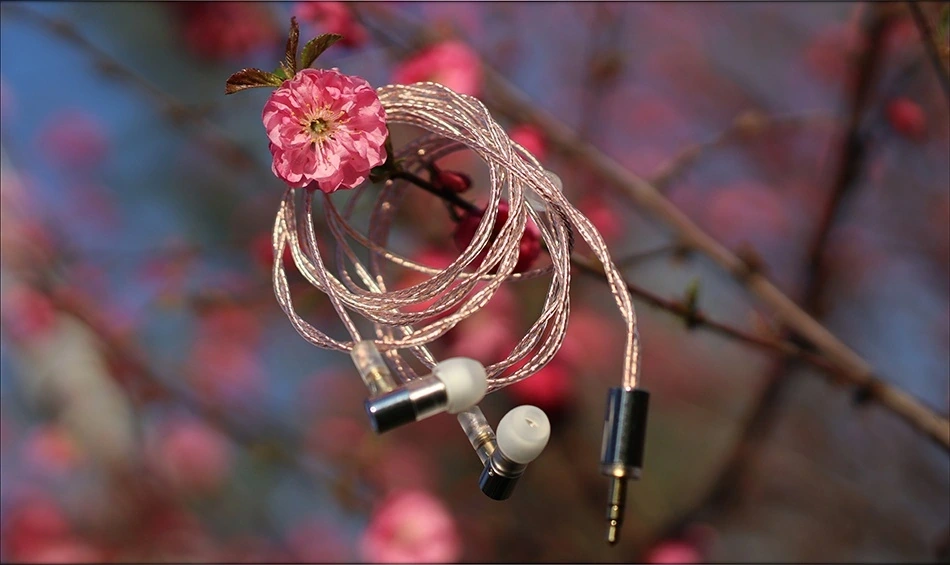 Introduction
I realised very late that I never finished my review on the Tita IEM, so I rushed to finish it. Please read the fineprint, I rushed to finish it, not to make it. It has been made for a long while, but somehow I never published it before. The company behind the IEM is actually really professional, great champs, and they made the Tita with the user in mind, with a really simple and ergonomic shape. You can also remove and change the back part of the shell, and they come with one of the best cables in the entry-level range. 
It should be noted that I have absolutely no affiliation with Optimisation Elements, I am not receiving any incentive for this review or to sweeten things out. I'd like to thank OElements for providing the sample for this review. Every opinion expressed is mine and I stand by it. The purpose of this review is to help those interested in OElements Tita find their next music companion. 
Product Link
You can grab one from www.amazon.com here: https://amzn.to/36Mnd1r
If you're in the UK, you can grab one from www.amazon.co.uk here: https://amzn.to/3iqHTSf
And if you're from Europe, you can grab one from www.amazon.de here: https://amzn.to/3itD1f6
Official Website: https://www.oeaudio.net/tita
Packaging
First things first, let's get the packaging out of the way: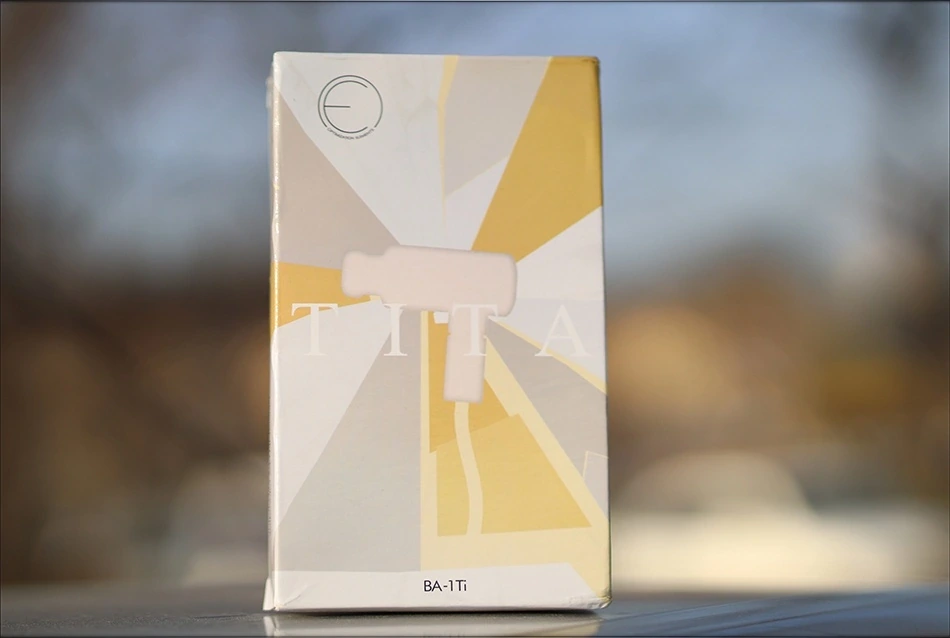 Well, this time we have two elements to the package. It is funny, but the cable is an entirely separate package from the IEM, and if you're not careful enough, you could order the IEMs without the package, which would be a funny story to tell your grandchildren. The IEMs come with a fair selection of tips, but no carrying case.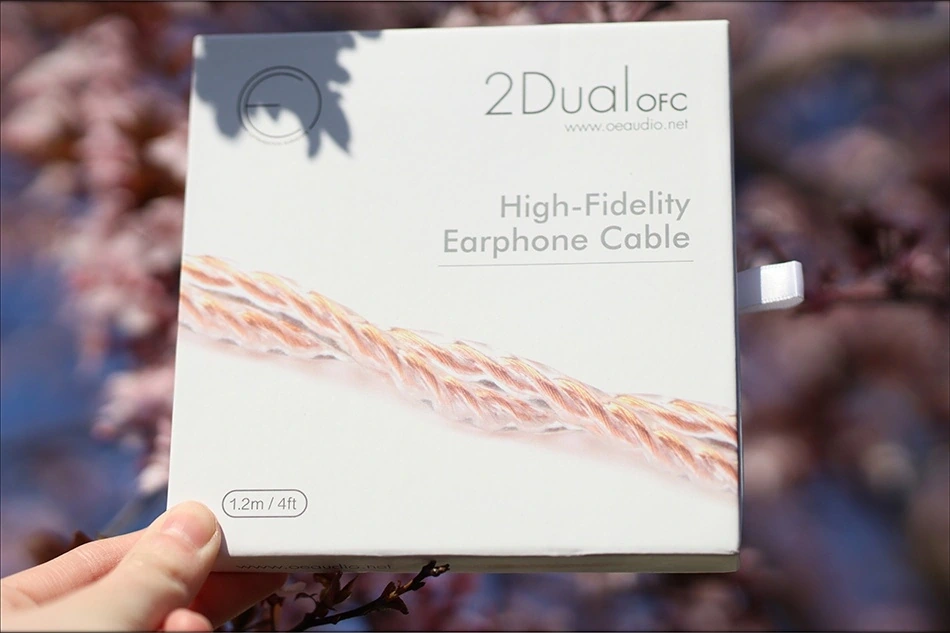 For the price, we have a fairly nicely presented IEM in the Tita. 
Build Quality/Aesthetics/Fit/Comfort
Tita is a very basic looking IEM, to the point where you could easily mistake it for a really cheap alternative. For the price, it has a really nice build, with detachable cables, but please make sure you order the cable, as it doesn't come with the cable by default, and you could easily miss ordering one from their page.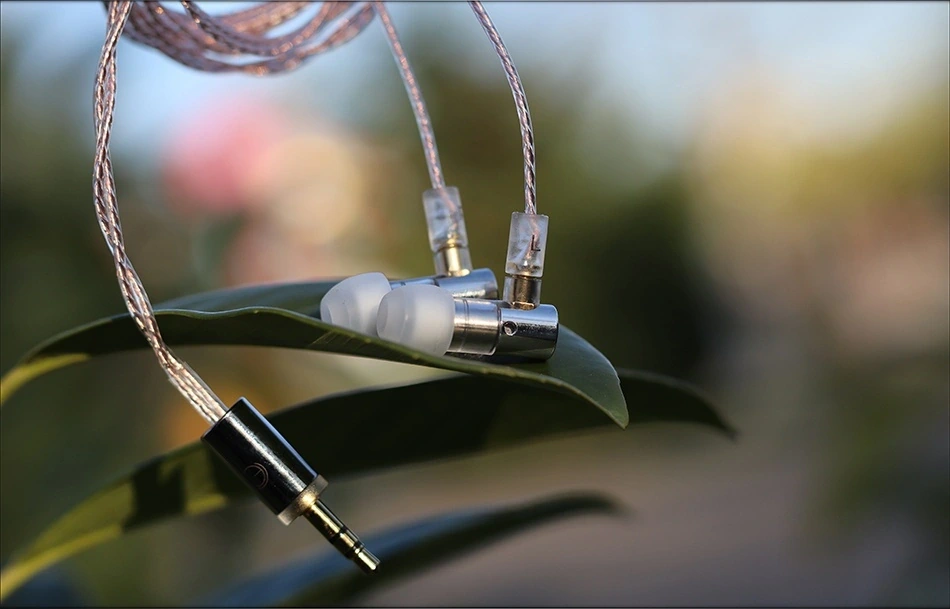 The IEM shells are made of plastic mostly, with the back metallic outer shells that are removable, and with Titanium horn nozzle, which is why they are named Tita. Titanium is often used in audio for its sonic properties, and it is a great material to include in an IEM. The MMCX connectors are of the highest quality, and they snap right into place, at least with Optimisation elements' own cable. The point of having a horn-like Titanium nozzle is to increase the treble extension, along with the treble sparkle, as usually a single Balanced Armature would not be able to render all frequencies from the lows all the way to the treble so well.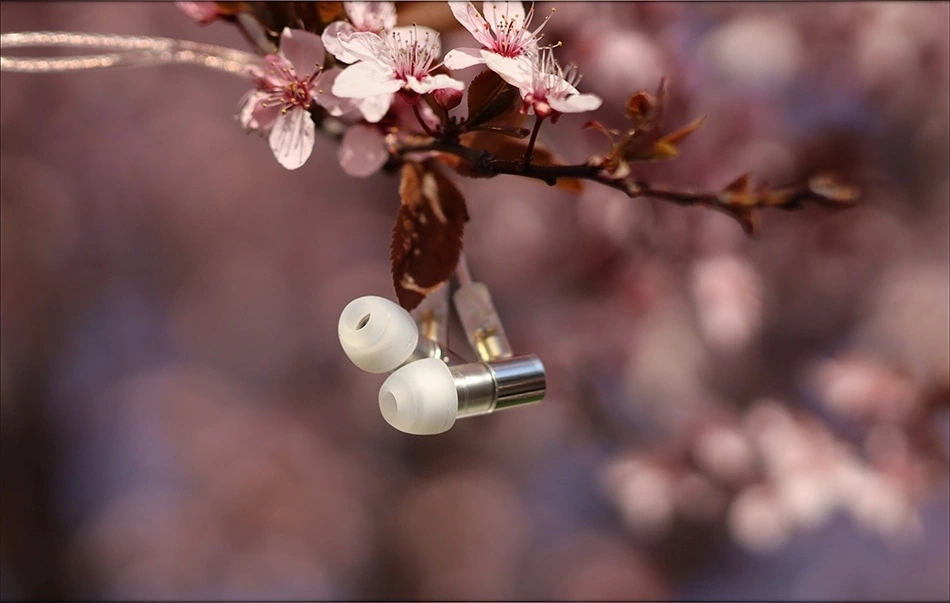 The design is crossover-free, since there is no more than a single balanced armature inside, and the shell / damper in the back changed the sound a bit with each shell. Generally the Aluminium shell shrouds the best, most natural, but you should keep in mind that the shells make a small difference to the final sound, only a few dB. 
Having low impedance means that Tita is theoretically easy to drive, but they also pick up hiss, and a low SPL, so they need some power to be driven well, opposed to what they look like. In fact, they are similar to Final Audio E5000 in this aspect, being quite hard to drive in practice. The cable called 2Dual OFC is excellent, thin, flexible but well made, has an excellent sonic performance and low handling noise.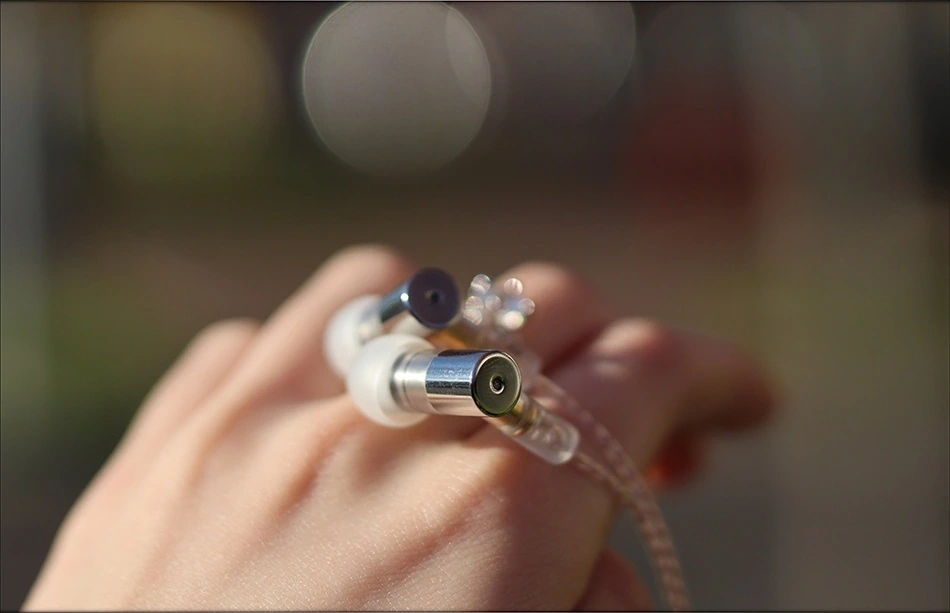 The IEMs isolate averagely from the outside noise, and are fairly comfortable while being worn, thanks to their small shells, are in that 1% of IEMs that can be worn both straight-down and over-the-ear. Overall build and comfort are excellent. There is some noise leakage with OElements Tita, but not quite as serious as with IEMs like iSine20. 
Sound Quality
While I know it isn't exactly expected for the optimisation elements Tita to be paired with the high end player usually, I did have an excellent experience while driving them out of the Astell and Kern SE180. It is quite clear that they prefer a slightly warmer and the thicker sounding source and that to take full advantage of the optimisation elements tita you need to eventually are you some kind of equalisation or to use something like the beefier BTR3K, despite the already smoother treble of the optimisation elements Tita. They have just 1 balanced armature but they actually have a pretty good dynamic presentation. I was also surprised by the optimisation elements Tita having a fairly good overall impact and awesome instrument separation. 
The bass of the optimisation elements Tita is is actually quite deep and quite well rounded with a lush presentation, and with a beefier source, TITA sounds match more powerful and dynamic then with something that's a bit more neutral. The bass can reach as low as about 30 Hz, but there is not a lot of texture in the optimisation elements Tita. The smoother bass presentation actually helps a lot when listening to EDM or pop music as optimisation elements TITA actually sounds quite natural but still has tons of impact. 
Delete range of data optimization elements is where things got a bit more interesting as they don't have a lot of detail or a lot of sparkle but they have a very sweet presentation to female voices. The upper mid-range is a bit uplifted above the lower mid-range  which results in a sound that is not too thick but still doesn't lack body thanks to the slightly uplifted bass presentation. I typically complain a lot about the Dynamics with single balanced armature based IEMS, but you can actually equalise the TITA a bit, and they have a fairly punchy and dynamic presentation too. One interesting aspect about the sound is that although the table tends to be rolled off there is a very specific peak in the upper mid-range and lower treble which coincides perfectly with the sound that a cymbal makes. This means that rock and metal music can still be fairly natural and lively despite the lack of air and extension in the treble. 
Speaking of the treble it tends to be a bit rolled off above about 9 kHz but it actually sounds fairly natural for the most part. The table tends to be quite smooth which helps a lot with listening fatigue and it is possible to listen to The TITA for a long time. of time without being tired of the sound. I found that Tita sounds best with pop, electronic and rock music. They're also perfect with Jazz, classical and acoustic music. Especially with metal music you can hear that treble roll off, and this can make the optimization elements TITA a bit boring at times for metal.
Comparisons 
The main comparisons for the Tita(nium) IEMs will be with BQEYZ Spring 2, BGVP VG4, and Thieaudio Legacy 4. There are other IEMs too that we could compare the Tita with, but those are the ones you guys asked me the most about, and the most recent ones I reviewed too.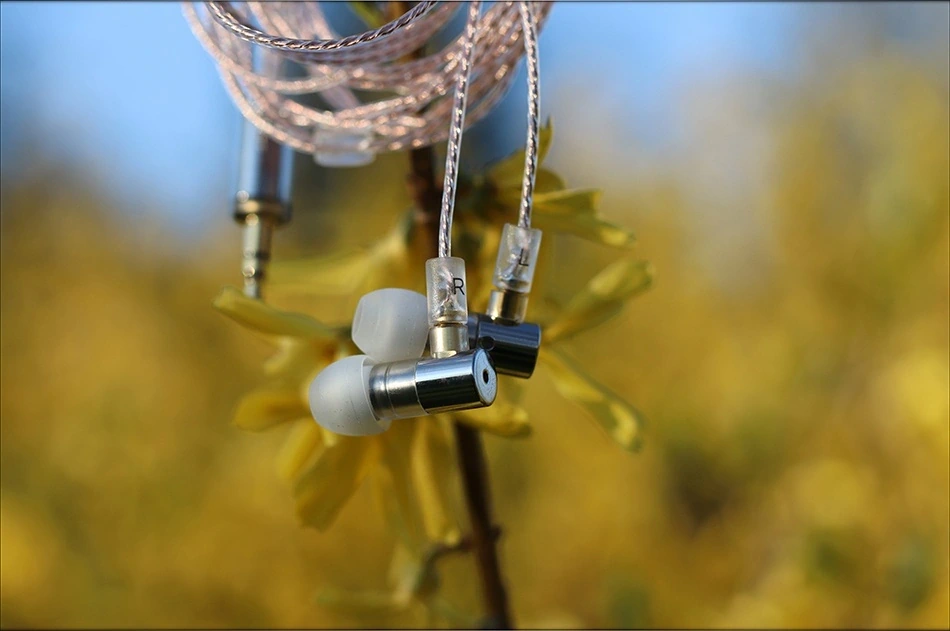 OElements Tita vs BQEYZ Spring 2 (170 USD vs 135 USD) – This one is almost fair, but Spring 2 is far less expensive than Tita, so I will say that the sound is actually quite different. Spring 2 has more energy in the treble and better extension, but Tita is much better with the bass and the natural midrange. I recommend Spring 2 more for rock, metal, punk and energetic music, like aggressive dubstep. Tita works better for J-Rock, J-Pop, Pop, and for those who want a smoother, laid back sound. The less excitement in Tita means that you will never have trouble sleeping after you enjoyed them, but please don't take them lightly, they are considerably harder to drive than Spring 2, and this means both more volume is needed, and a better source too. 
OElements Tita vs BGVP VG4 ART Magic (170 USD vs 230 USD) – Art Magic VG4 is pretty similar to Spring 2 in general, with the mention that it has even less bass, so Tita sounds quite basshead compared to VG4, which sounds way better extended in the treble, with more detail, better resolution, and more overall dynamics with a larger soundstage. Tita has a thicker, more natural sound, with less treble emphasis and less detail emphasis but better musicality. A less technical approach doesn't always mean more musicality and vice versa, but in the entry-level range, companies usually have to make a sacrifice somewhere, and with Tita, it was the technical side of things, while VG4 sacrificed some of their musicality for a more technical sound.  
OElements Tita vs Thieaudio Legacy 4 (170 USD vs 200 USD) – Legacy 4 is natural, much more so than Tita. This is fun, because I do find Legacy 4 to sound more natural and enjoyable at first, but after spending about a few hours of each, for the sake of this review, Legacy 4 is considerably less engaging than Tita, which is more fun, with a thicker, more bumpy and better rounded bass, and with more substance to the sound. Legacy 4 has a better technicality, more detail and resolution, but I found Tita to be more fun with all music, despite the slightly less resolute sound. 
Value and Conclusion
The value of the Optimization Elements Tita is actually pretty OK. They aren't exactly the best value out there since you don't receive the cable when purchasing them but the overall package and the overall build quality actually make up for it. 
Both the comfort and the Sonic overall performance is so nice that actually I'm going to add the OElements Tita to the Audiophile Heaven Hall Of Fame, the place for only the flagships usually reside. Jokes aside, if you are curious, my personal hall of fame is basically a place where I showcase the best stuff I reviewed over the years. This also includes affordable and entry level products, like Chifi, DACs and Bluetooth Receivers. 
At the end of the day if you are looking for a very comfy, really natural sounding, and fun to listen to IEM, then the OElements Tita will be really happy to serve. 
Product Link
You can grab one from www.amazon.com here: https://amzn.to/36Mnd1r
If you're in the UK, you can grab one from www.amazon.co.uk here: https://amzn.to/3iqHTSf
And if you're from Europe, you can grab one from www.amazon.de here: https://amzn.to/3itD1f6
Official Website: https://www.oeaudio.net/tita
---
---
--- Please remember to stay safe, and always have fun while listening to music!---
 - If you have a dime to spare, and donate, to help us with electricity and work expenses, it would make my day much brighter, as it would help me improve things around the website and increase the frequency of my posts - 
---
Full Playlist used for this review
We listened to more songs than those named in this playlist, but those are excellent for identifying a sonic signature.  PRaT, Texturization, Detail, Resolution, Dynamics, Impact, and overall tonality are all revealed by those songs. We recommend trying most of the songs from this playlist, especially if you're searching for new music!
https://www.youtube.com/playlist?list=PL_cjBXGmwSHSdGcwuc_bKbBDGHL4QvYBu
--- Contact Us ---






---
---