Pamu Slide Mini – This Is Natural
Slide Mini or to not Slide Mini is a philosophical question. Those TWS IEMs are priced at 40 USD, and I honestly can't do much of a comparison or anything like that since any competitor I know of is much more expensive. My photo artist took the photos by mistake, and I thought it would be a shame to let her work to go waste, and especially since Pamu Slide Mini sounds great, I thought it would be great to do a review on them.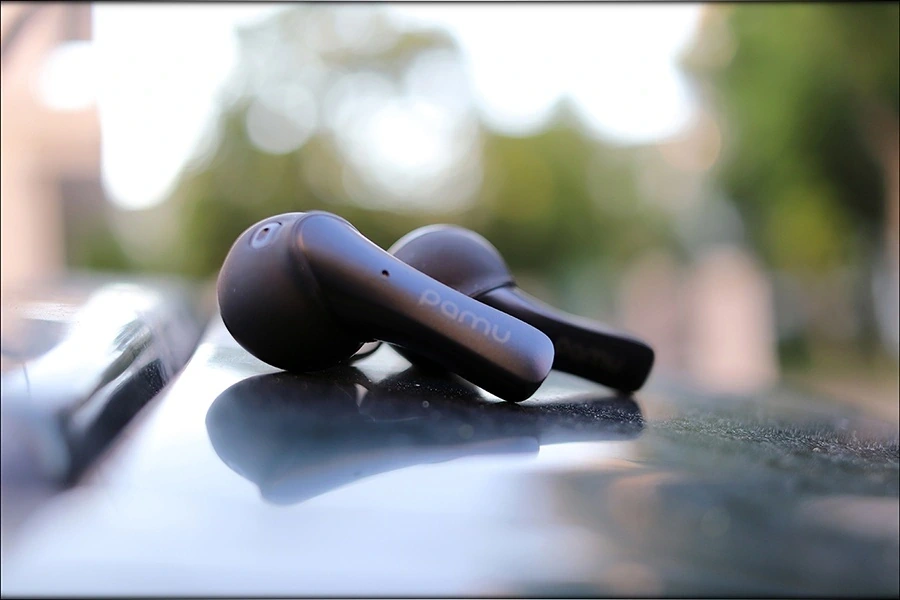 Introduction
Pamu is the kind of company that tries really hard and does everything they can to please their customers. Their products are actually really good and I haven't had any issues with any of them. Honestly, it is a pity that they are not so widely available, because both their sound and overall quality is good enough for me to recommend them often, and their support is stellar. I'm really curious how newer products made by them will look like and how they will stand the test of time, because so far I really like what I'm hearing from their TWS IEMs. 
It should be noted that I have absolutely no affiliation with Pamu, I am not receiving any incentive for this review or to sweeten things out. I'd like to thank Pamu for providing the sample for this review. Every opinion expressed is mine and I stand by it, the purpose of this review is to help those interested in Pamu Slide Mini find their next music companion. 
Product Link
You can purchase Pamu Slide Mini from here: https://www.amazon.com/stores/Padmate/PamuSlideEarbuds/page/1F8C2F12-2416-4CC2-86DF-0D3EA398A690
Packaging
First things first, let's get the packaging out of the way: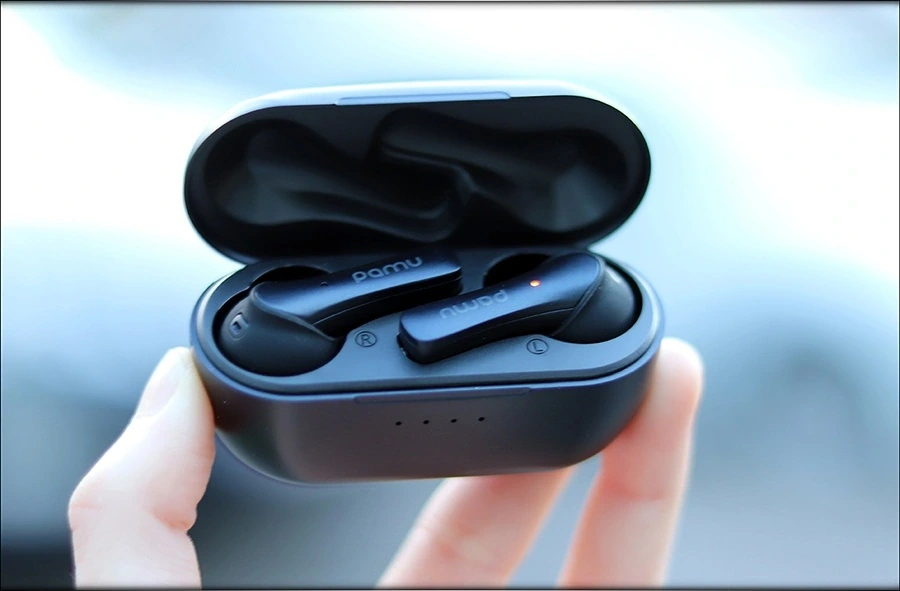 One of the selling points of Pamu slide mini is the build and the simple design. The package is really simple, but it has extra tips and a cable. This is enough for the price point, and I'm happy if the quality of it is actually good. 
Build Quality/Aesthetics/Fit/Comfort
Starting with the obvious, the Pamu Slide Mini looks simple, is simple. The charging case is simple, but it is well made and fairly resistant to scratches. 
They come with BT 5.0, a Type-C Port, and they can charge `1 hour of usage in 5 minutes. They pair automatically between right and left, and they have a QCC3020, a BT chip that's actually pretty advanced. 
As I presented in my YT video, they use touch control which is extremely fiddly and I don't like it much, but if you don't touch them after inserting, you won't know about it. 
They have an IPX6 resistance to water, rain, sweat, and I haven't dipped them in water to test it. They work with a QI Wireless charger. 
The company claims 10 hours of play time or talking, after a 1.5 hours of charging. I was able to get about seven, which is good, since I am, always using high volumes and test them for a realistic usage scenario. 
The charging case should offer about two additional charges, for a total of up to 30 hours of usage. 
The comfort is good, passive noise isolation is fair, about 15 dB. They are on the larger side of things and sit ok in my ears, but they sit and feel better than all apple airpods variations I tried to date. 
The build quality is a 10/10, much better than expected, and the call quality is fairly good. Better than most headsets from Jabra or Plantronics at this price point too. 
Youtube Video 
Sound Quality
I find it funny how they describe their own sound as booming bass, while I actually found it extremely enjoyable and natural. Indeed, the sonic siggy is most accurately described as natural, clean, crisp, slightly warm in the bass, but with good speed. 
I've no idea what drivers they used for the Pamu Slide or Pamu Unique series, but they do sound similar, and the sound of the Slide Mini is clean and deep in the bass. The roll-off happens at around 30 Hz, which is both to be expected and totally acceptable at this price point. The bass has a fair speed, and good detail, and they offer a spacious presentation.
The midrange is clean, open, warm, and fairly detailed, with a good emphasis on musicality and euphonics. I generally found them to be probably the most natural sounding TWS IEMs below 200 USD, with an excellent amount of detail. If anything, they are not the most dynamic of TWS IEMs, as the sound is slightly mid forward, and they are not the first when it comes to having a stronger upper midrange. The midrange has most energy focused on the main midrange body, with a wider presentation. The stage is wider than it is deep. Layering is fair, and  overall both male and female voices sound sweet and enjoyable. Most v-Shaped TWS IEMS will emphasize emotion more, where Pamu Slide Mini emphasizes on a natural tonality. 
The treble is on the smoother side, but it doesn't roll off unnaturally. This is what surprised me the most, they have a fairly natural treble too, no extra spice, no extra sparkle, just a natural, slightly smooth treble. If I was not a diehard detail fan, I could live with the Pamu Slide Mini as my daily TWS, and even loving detail, they still deliver. 
Value and Conclusion
The value of the Pamu Slide Mini is excellent, this is an IEM to really purchase on a whim. They will survive usage, and you could still sell them for more than half of the price if you figure they won't work well for you, as they are a fairly popular model.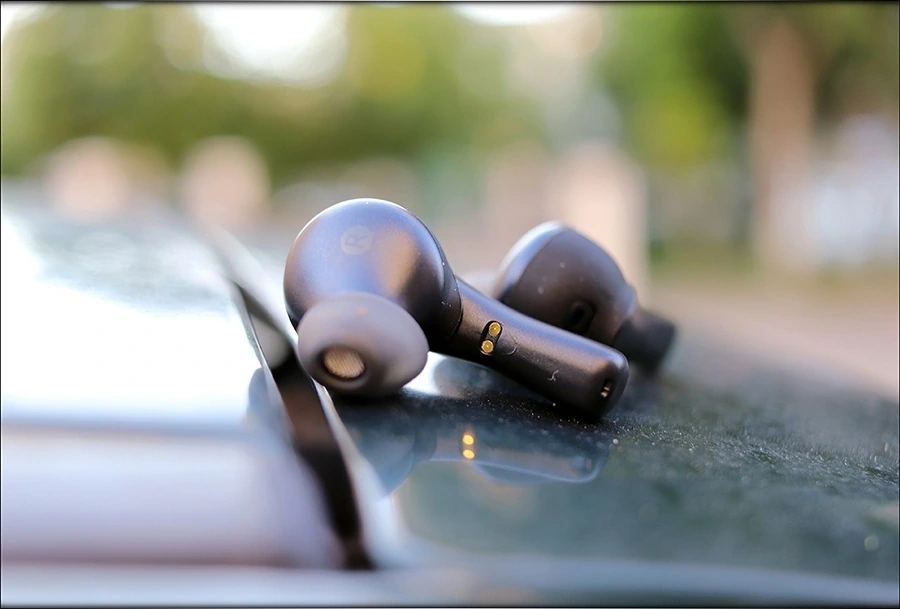 The package is good, the build quality is great, and the only downside that I can see is that they are somewhat large in physical size, and you won't be able to use them if you have smaller ears. 
The sound is really natural, clean, detailed, and it is an IEM with a ton of detail for the price point. 
At the end of today's review, the whole question is whether you want to get a really natural sounding IEM that has a really good price. 
Product Link
You can purchase Pamu Slide Mini from here: https://www.amazon.com/stores/Padmate/PamuSlideEarbuds/page/1F8C2F12-2416-4CC2-86DF-0D3EA398A690
---
--- Please remember to stay safe, and always have fun while listening to music!---
 - If you have a dime to spare, please donate, and help us! It would make the day brighter for me and my wife- 
---
Full Playlist used for this review
We listened to more songs than those named in this playlist, but those are excellent for identifying a sonic signature.  I recommend trying most of the songs from this playlist, especially if you're searching for new music! The playlists are different for Spotify, Tidal and Youtube, and based on the songs I enjoy and are available on each!
https://www.youtube.com/playlist?list=PL_cjBXGmwSHSdGcwuc_bKbBDGHL4QvYBu
https://open.spotify.com/playlist/5J3oloz8Riy9LxEGenOjQ0?si=979ba4f082414be7
https://tidal.com/browse/playlist/330fd544-8e5b-4839-bd35-676b2edbb3d5
--- Contact Us ---





---