ifi SPDIF iPurifier – Reclock My Audio in S/PDIF
We go again with a little tool from iFi audio, but this time it is made to clean the cleanest signal available out there, the SPDIF one. This tool costs about 180 USD, and it has a few more functions than just cleaning the SPDIF signal, but unfortunately, there can be no comparisons and no real pairings for this one, as we'll see and explore together in today's review of the SPDIF iPurifier.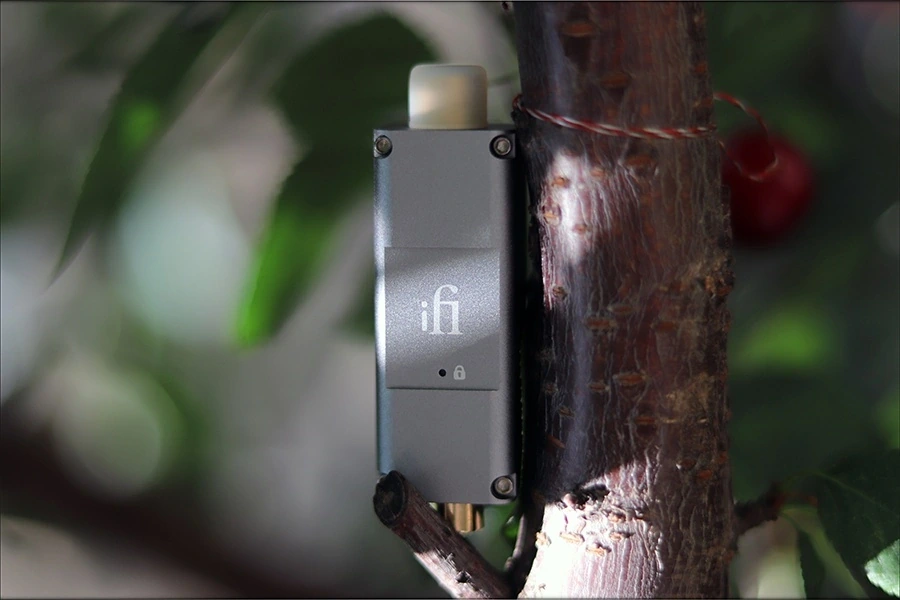 Introduction
iFi is huge as a company, but now with Brexit taking place, no one is sure how things will proceed. All we know is that they are still available on Amazon, and other stores, and that even during this time of crisis, they will manage to pull through somehow. They have always been out there for us music lovers, and from what I know, they aren't going to give us up now.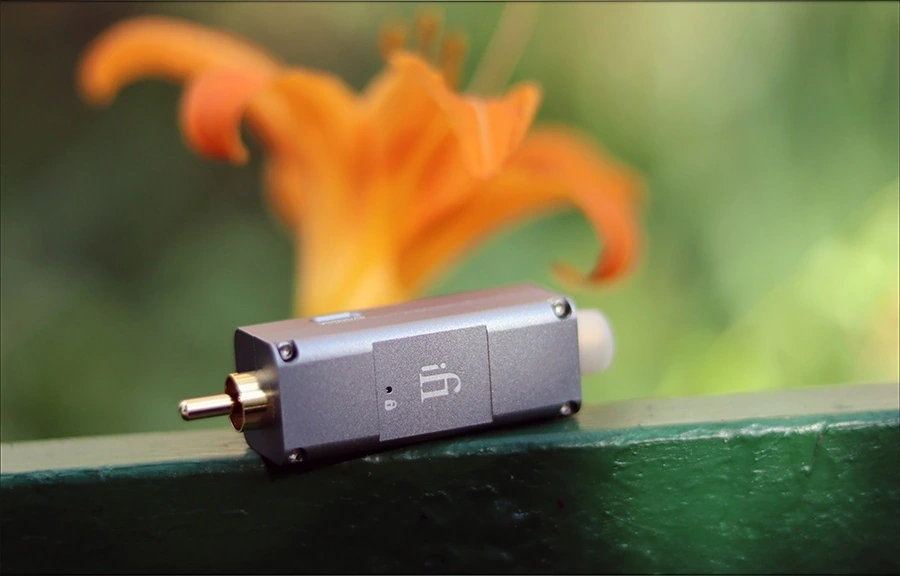 It should be noted that I have absolutely no affiliation with iFi. I'd like to thank iFi for providing the sample for this review. Every opinion expressed is mine and I stand by it, the purpose of this review is to help those interested in iFi SPDIF iPurifier find their next music companion. 
Product Link
You can get iFi SPDIF iPurifier from www.amazon.com here: https://www.amazon.com/iFi-iPurifier2-Optimizer-Purifier-Conditioner/dp/B01KKFTM5S
Packaging
First things first, let's get the packaging out of the way: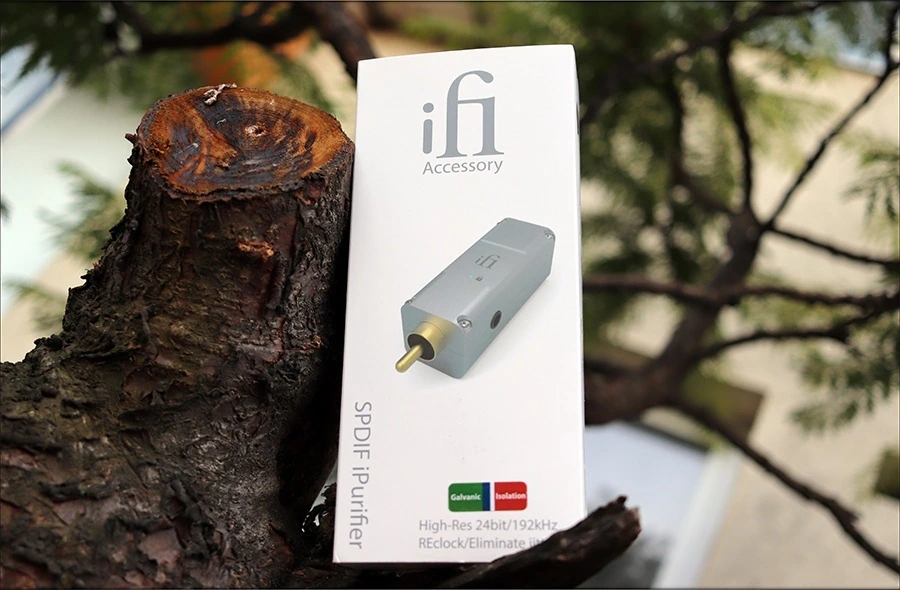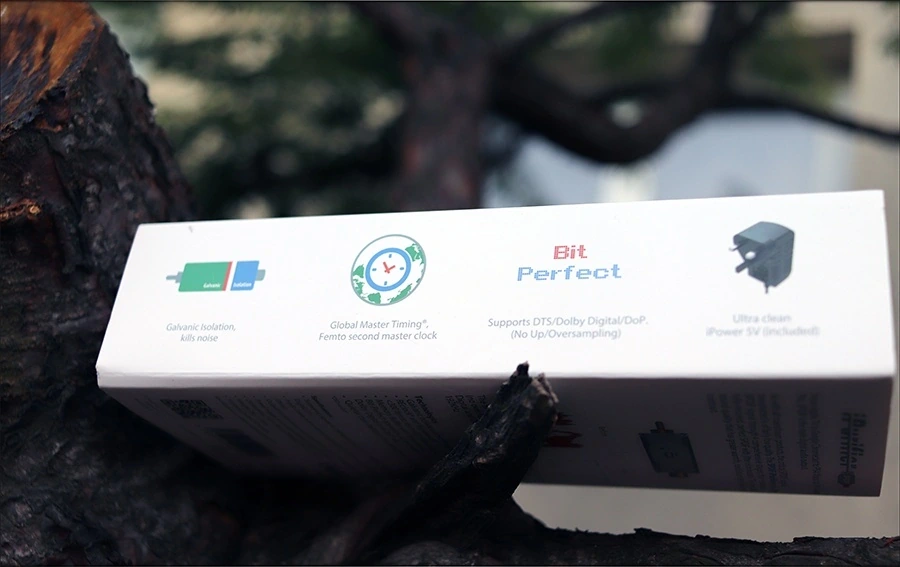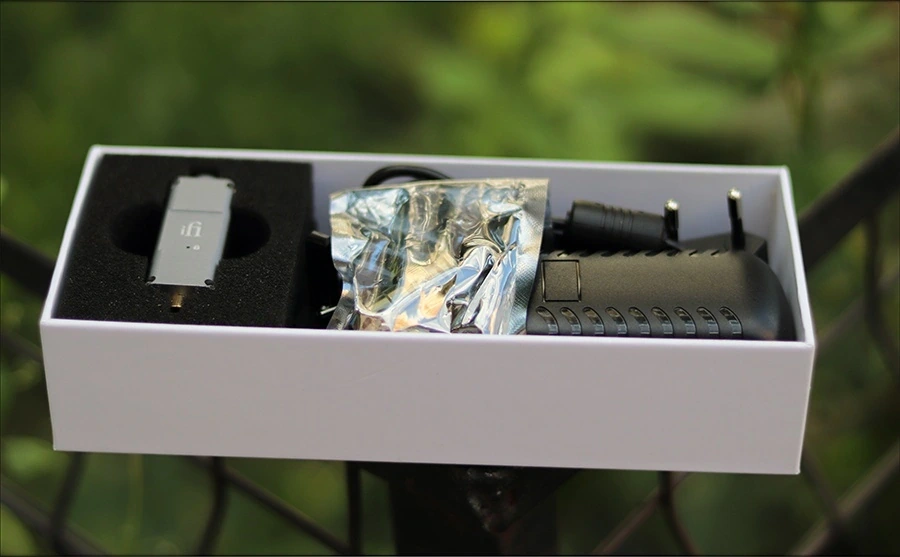 The SPDIF Purifier thingy has far more accessories included in the package than the iDefender line, but it has a slightly more complex usage scenario.
Video Review
Build Quality/Aesthetics/Functionality
Most of the review will really be placed here, as the SPDIF iPurifier does exactly this, cleans a SPDIF Signal. 
It needs an external power brick to work, which is included by ifi. The Power brick comes with adapters, and it is made to work with any outlet and any voltage, so it is a universal purifier.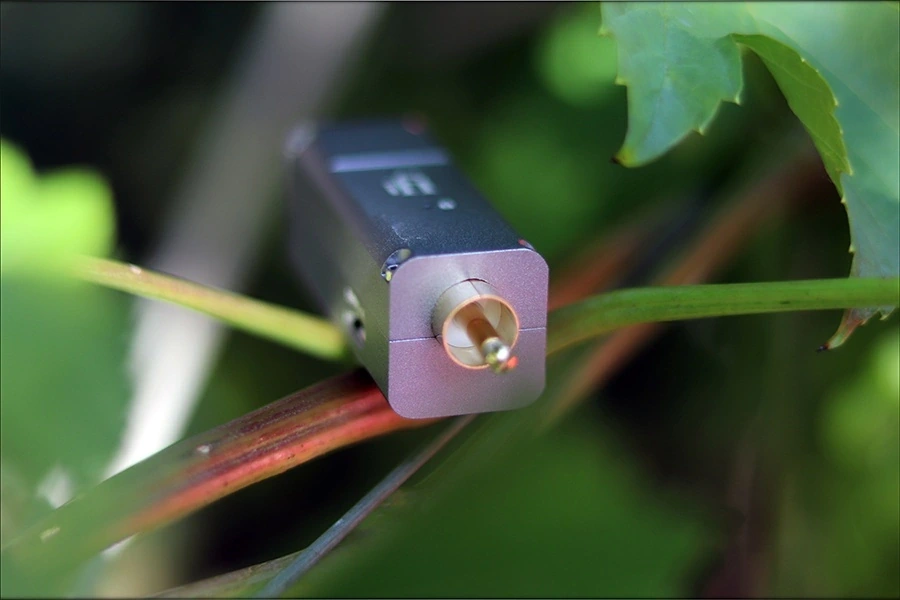 The main way it works is by taking in the data, creating a secondary buffer, and then transmitting it. This is slightly different from most purifiers out there, and does a slightly different job. S/PDIF is a signal basically created and designed by Sony and Phillips and the name stands for Sony / Philips Digital Interface. It is designed to be used for consumer audio and works mostly over relatively short distances. 
Typical S/PDIF cables have a maximum distance of 10 meters, they run at a 0.5 V peak to peak voltage, and they can have either an RCA or a TOSLINK connector at the ends of the cable. They have 75 OHM of impedance for the cables. It is mainly used for 44.1 kHz data, as well as some 48 kHz signals. 
Using TOSLINK Cables means that there can be no ground loops or RF interference, but they are susceptible to permanent damage if bent too tightly. The iFi S/PDIF iPurifier works with the other types of cables, the coaxial ones using RCA jacks.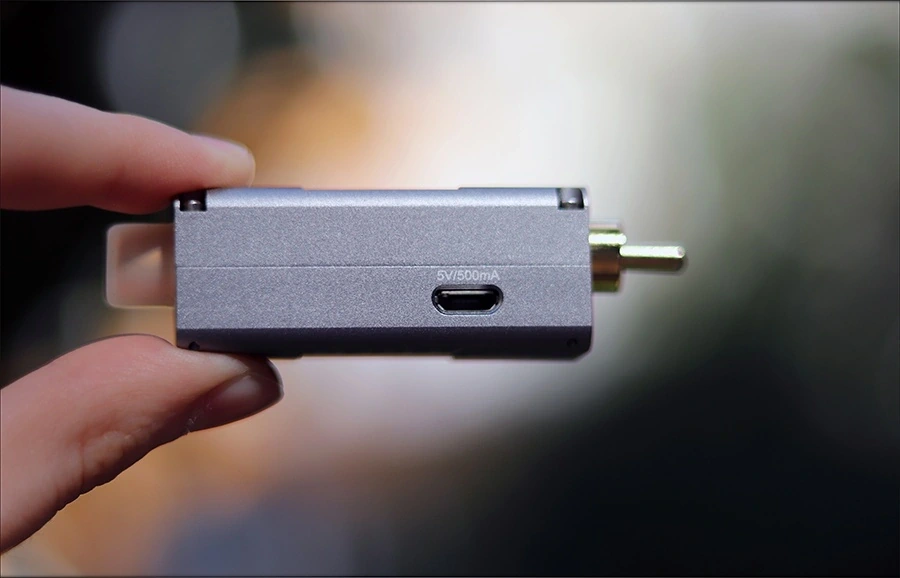 SPDIF connections are known to be susceptible to both jitter and noise, due to the receiver not synchronizing properly to the source clock. This happens actually often, but most DACs have a stable clock or some way to avoid it built in. 
In an absolute honest way, S/PDIF Signal and optical signals in general are the cleanest available to us music lovers. This is why the iPurifier tries to clean the Coax Signal based on the RCA jack. This is a huge thing if you have a setup that needs it, for example if using something like the SW1X DAC I Special. It only has SPDIF Input, and I found the SPDIF iPurifier to do an excellent job there. It won't cut or reclock the signal to any bit depth or data rate other than the original, and the SPDIF iPurifier has galvanic isolation. 
On the other hand, in my personal usage, I have used it the most as a SPDIF Coaxial to Optical. This is because it is able to take in a Coaxial signal and transform it to optical. 
This alone is the best way to use it, and in my honest opinion I have seen fair results trying to use it for its purpose too, but most high end flagship DACs made by larger companies do already have signal cleaners implemented and are able to reject jitter created by the source easily. 
Sound Quality
I need you to take into account that the main pairings I was able to test have been with SW1X DAC I Special, Mytek Brooklyn DAC+, and M2 Tech Young MK III. 
Starting with the pairing with SW1X DAC I Special, I could notice a really good improvement, especially with longer and offbrand Coax Cables. This was noticeable by means of cleaner bass, a wider soundstage, and less overall background noise. Somehow, it seemed to bring much better overall definition to each instrument, along with more overall clarity to music. The treble was generally the same as far as tonality goes, but somewhat cleaner. 
Where some of the other ifi Purifying solutions do change the tonality somewhat in my experience, the iPurifier seems to leave it alone and actually improve the clarity a bit. The biggest difference is with longer cables, and with cheaper cables (especially Hama and no-name ones). I suspect those cables may actually have poor insulation to begin with, a situation in which the iPurifier helps. It does the job best when connected right to the DAC and the cable going into it, not the other way around. 
With the DAC+ from Mytek, I could notice a similar tonality general, but the midrange in particular became a bit clearer with the SPDIF iPurifier. When not using it as a purifier, I did use it as a converter between Coaxial and Optical, because Brooklyn DAC+ is actually quite noisy over USB, and really needs some kind of cleaner or purifier to sound its best. This is not needed anymore if you use the optical connection, but if your source only has a coaxial output, I did notice that the sound was cleaner, clearer, more open and with less noise over optical with the Mytek Brooklyn DAC+. This has a ton to do with the way it is built and configured rather than with the iPurifier.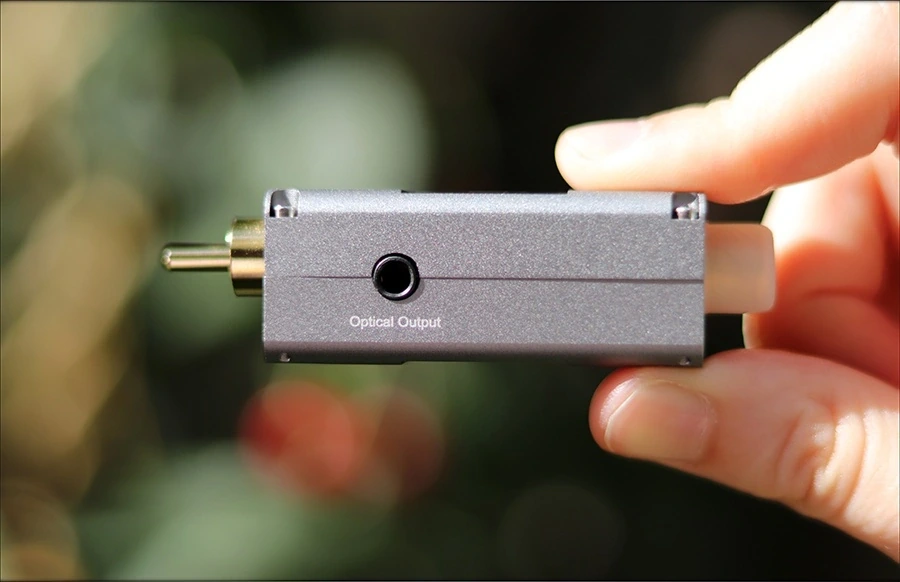 The last pairing I did tests for is with the M2Tech Young MK III. Here, the biggest difference was in the treble. Young is a pretty bright series of DACs and it has a ton of treble. This also means that it is fairly sensitive to treble distortions, and it has a ton of help when you introduce cleaners. To be honest, the human ear is quite sensitive to bass and midrange distortions, but most DACs can have quite a bit of distortion in the treble without everyone noticing. This is both because with age we lose some of our hearing in the higher registers, but also because up top we can only find the cymbal crashes which are by themselves explosive and fairly aggressive. 
This all being said, when combining the S/PDIF iPurifier with M2 Tech Young MK III and using it just as a S/PDIF Purifier, I could notice a cleaner sound especially in the treble. Things were less sibilant, and much easier to distinguish. Especially with busy songs and aggressive metal with tons of percussion, it is much easier to hear all cymbal crashes and they all sound much less fatiguing. 
I tried my best to do ABX tests to see if the results are consistent, and they were consistent and noticeable all the time. With very entry-level DACs I could not notice differences at all, so Topping E30 sounded more or less the same in practice regardless whether iFi's S/PDIF iPurifier was connected or not. 
Value and Conclusion
The price of the S/PDIF iPurifier is quite high, close to what a FiiO K5 PRO costs, and it is just a purifier. The biggest feature for it is fixing something for high-end systems, where the results would also be audible. It tends to work best for systems where there were issues to begin with. 
For example, if you noticed that you have better overall clarity over SPDIF, or if you notice that the USB is simply unusable, or a buzzing from any of the inputs, and this is something happening with all units, but you want to hold on that DAC, then the SPDIF iPurifier is a good way to fix it. 
The build quality of the S/PDIF iPurifier from iFi is pretty great, and it comes with a power brick too, needing one. There's also the usage scenario to do a Coax to Optical conversion with it. Not only that, but we have the option to spend less on a medium coaxial cable and a purifier, and get excellent results, rather than getting a high-end coaxial cable. 
Of course, if you're not someone to get an expensive coaxial cable or a high-end DAC, then the S/PDIF iPurifier probably won't do as much for you and you're better off investing in a better DAC. Speaking of it, iFi makes good DAC/AMPs like the xDSD or the iDSD Black Label Micro I reviewed in the past. 
At the end of today's review, iFi's SPDIF iPurifier is a good unit, with a fair value. For high-end passionate, it may be just the perfect touch to fix their system and listening experience, so I can totally recommend, but please take everything with a grain of salt, there are many variables and I promise to try my best to also invest in measuring equipment in the near future to help with even better articles. 
Product Link
You can get iFi SPDIF iPurifier from www.amazon.com here: https://www.amazon.com/iFi-iPurifier2-Optimizer-Purifier-Conditioner/dp/B01KKFTM5S
---
---
--- Please remember to stay safe, and always have fun while listening to music!---
 - If you have a dime to spare, and donate, to help us with electricity and work expenses, it would make my day much brighter, as it would help me improve things around the website and increase the frequency of my posts - 
---
Full Playlist used for this review
We listened to more songs than those named in this playlist, but those are excellent for identifying a sonic signature.  PRaT, Texturization, Detail, Resolution, Dynamics, Impact, and overall tonality are all revealed by those songs. We recommend trying most of the songs from this playlist, especially if you're searching for new music!
https://www.youtube.com/playlist?list=PL_cjBXGmwSHSdGcwuc_bKbBDGHL4QvYBu
--- Contact Us ---






---
---