Bright, Sharp, Technical – oBravo Cupid Planar Magnetic IEMs Review
oBravo Cupid are some nifty IEMs, making the way for Planar Magnetic IEMs. They are priced at 250 GBP or roughly 300 USD, and they promise a Planar Magnetic Tweeter, a Dynamic Driver 16 OHMs of impedance, and 105dB of Sensitivity. They'll get compared to IEMs similar in price, like the iBasso AM05, Periodic Audio Carbon, and FiiO FA7. It will also get paired with Lotoo Paw S1, FiiO BTR3K, and iBasso DX160.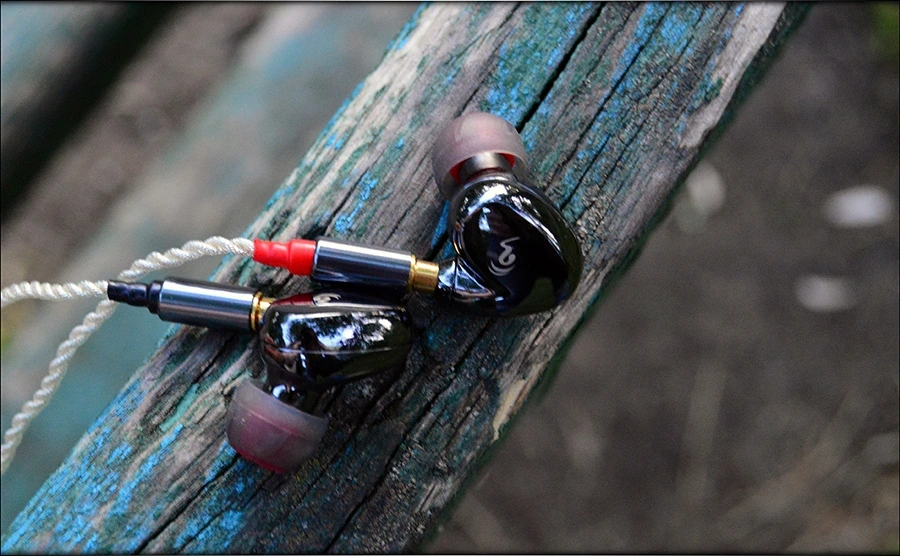 Introduction
The fun part about oBravo is that although they are not new, they aren't quite that known yet. This is because although they make excellent products, there are very few local dealers and they end up being overlooked in favor of much better known brands like FiiO. This being said, after having my first interactions with them, I could say that oBravo is reliable, and if you'll want to have aftermarket support from a company, oBravo will be there for you. 
It should be noted that I have absolutely no affiliation with oBravo, I am not receiving any incentive for this review or to sweeten things out. I'd like to thank oBravo for providing the sample for this review, with me being responsible for paying the custom taxes. Every opinion expressed is mine and I stand by it, the purpose of this review is to help those interested in oBravo Cupid find their next music companion. 
Product Link
You can get them from www.amazon.com: https://amzn.to/3BcNJ33
Packaging
First things first, let's get the packaging out of the way: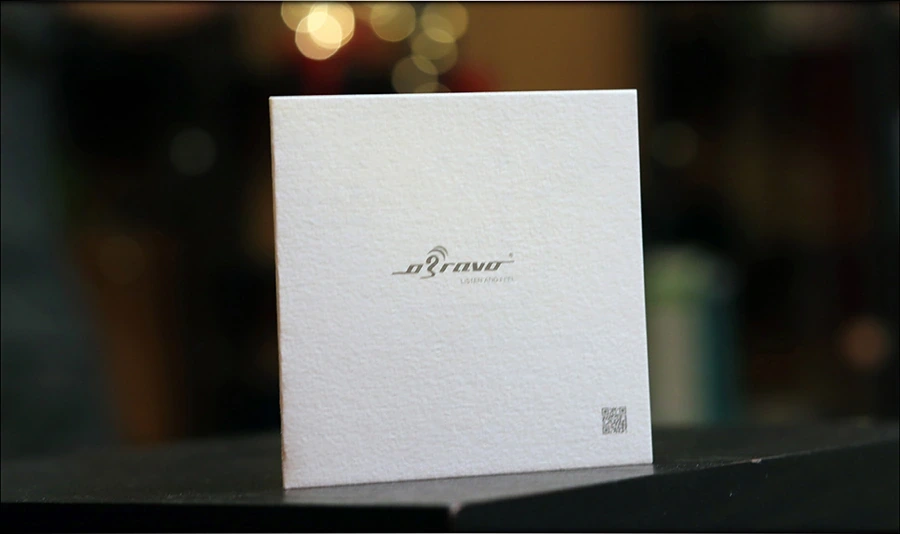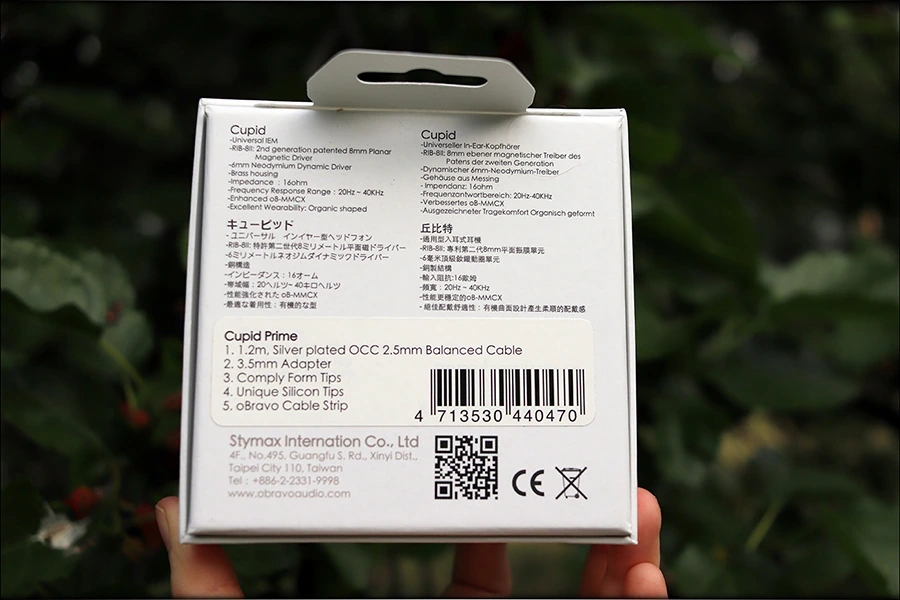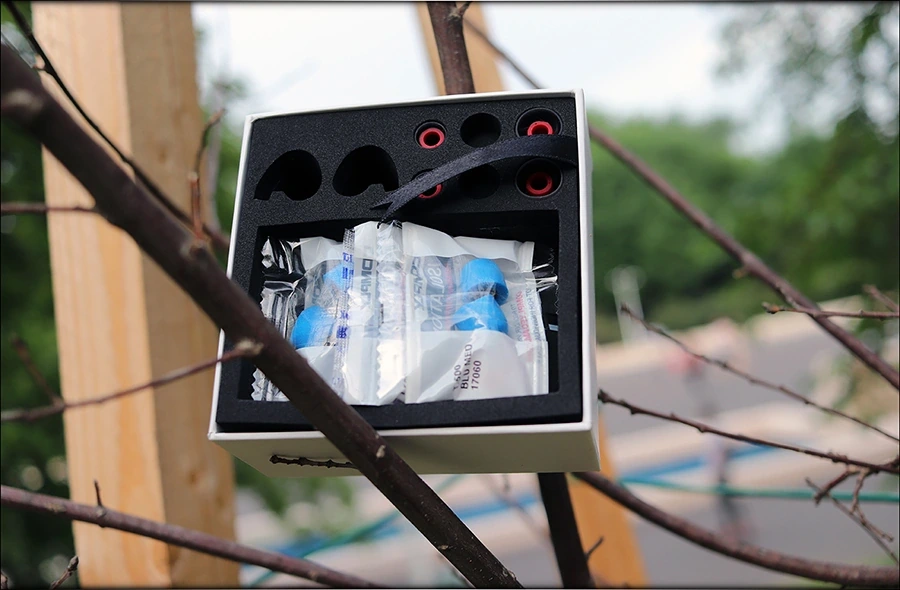 The package of the Cupid is interesting to say the least. It doesn't come packaged like most other IEMs out there, and although they used a very small box, they included quite a few extras inside. 
The best part is the cable, which looks kinda funny, but works well for you even if you decide to change your source from Balanced to SE. There are actually Comply foam tips, as well as "Unique" Silicone tips too, to help you get the best fit.  
Youtube Video 
Build Quality/Aesthetics/Fit/Comfort
The build quality of the Erib, or oBravo Cupid reminds me a lot of the IE800 from Sennheiser, they have a very smooth surface, with a nice overall shape. In fact, the actual fit and ergonomics / comfort have nothing to do with the Ie800 which was straightforward terrible. The Cupid is good, not great, and the only downside to it is the default cable. The cable itself is actually an amazing piece, 2.5mm connector with a 3.5mm Single Ended adapter, but the connectors at the IEM level are way too long and hard, and I almost always will recommend replacing the default cable with something else, even those ~30 USD ones from Aliexpress, to get better comfort. They won't sound quite as good, but they'll fit much better.
Be careful though, as not all MMCX cables are compatible with the oBravo ob-MMCX, and mine were too tight to pull out the default cable to say for sure what else fits. 
The 16 OHM impedance is a bit on the low side, they are not the easiest to drive and control, but a FiiO BTR5, iBasso DX120 or even a Lotoo Paw S1 will do just fine. Just don't expect to be driving the Cupid properly from a Xiaomi Redmi Note 9S or any other smartphone any time soon. 
The leakage is very low, passive noise isolation high, and especially with foamies, you can get a dream IEM once you replace the cable, so all in all, build and ergonomics are top notch. The oBravo Logo is also beautiful, and I generally liked them. 
Sound Quality
If oBravo named it cupid because it'll make you fall in love, well, that is a good approach. The cupid will make you fall in love, but not thanks to a musical and smooth sound, but thanks to a really bright, technical sound with a lot of detail, resolution, and clarity. Indeed, the sound could be described as bright, because both the bass and the midrange have less quantity than the treble. 
This being said, the bass is not lacking in extension, and it can drop as low as 25 Hz, but the general quantity  is not very high. It has a natural to quick speed, so it is a perfect match for fast-paced music lovers, but it can stay quiet and slow for those who want to listen to some classical and jazz. The midbass and upper bass have less quantity than they do on most IEMs, so the immediate feeling when putting the Cupid in your ears is that it has a thinner substance than you have expected. The overall tonality is not off though, so they feel tuned properly, just not very substantial in sound. 
The midrange is uncolored by the bass, but it is colored by the treble, and the ratio between the lower mids and the upper mids is in the favor of the upper ones. Basically, the Cupid favors very cristaline, ethereal music, piano, violins, acoustic guitars and female voices. It does not favor bass guitars, male voices, or hip-hop at all. I would totally recommend the cupid to listen to classical, jazz, pop, soft music, especially where you want the best definition possible to the voices. The soundstage is also pretty wide and deep, with good instrument separation and layering. 
The treble is the curious part, why is it so bright, and how did they manage to make it so bright. Those are good questions, because the driver is a planar magnetic driver, and most planar headphones are quite smooth and warm. The fun part is that the treble is quite wet in character, so slightly sibilant, but it is never metallic or harsh. The whole sound is a bit cold because the treble has a pretty uplifted presence, but the treble also extends nicely, so you never feel claustrophobic or bored with the Cupid. 
Comparisons 
Based on your requests I selected iBasso AM05, Periodic Audio Carbon, and FiiO FA7 as the main competitors against the Cupid.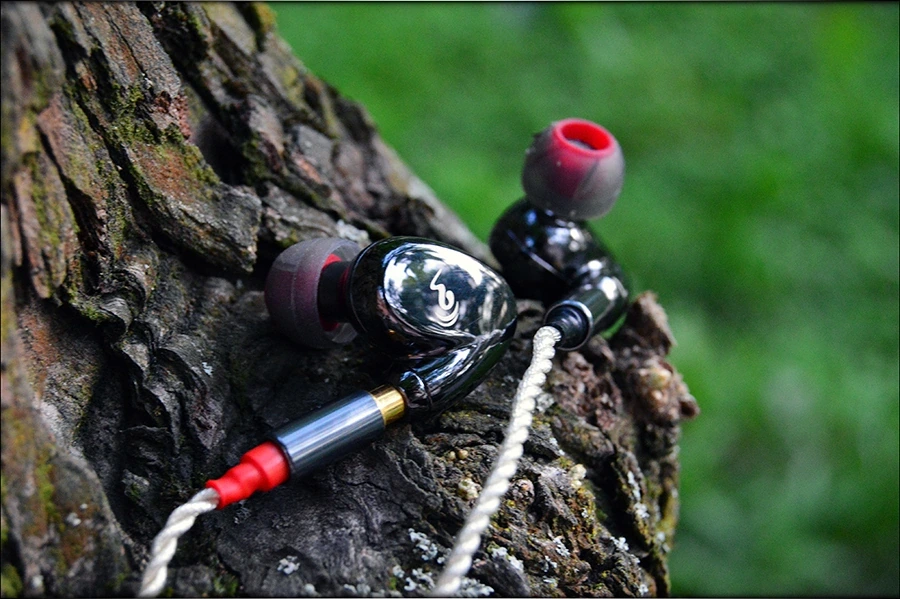 All of those have a very different signature, but I wanted to let you know that I heard you and I'm doing my best to deliver the comparisons with the most reputable competitors. 
oBravo Erib Cupid vs iBasso AM05 (300 USD vs 300 USD) – The AM05 is the closest IEM that I know to sound like the cupid. This being said, there are some differences too, the AM05 is less splashy, less sibilant, and more concrete in general, with a more practical and tangible impact. The Cupid has a more ethereal approach, and is quicker in general, where AM05 goes for a light and gentle sound. Both are fairly bright and well-suited for classical / jazz / fame voice-centric music. The comfort is great in both, but the cable of AM05 is better, where the overall IEM shape and design of the Cupid is a bit better than that of AM05. The package of AM05 is a bit better. 
oBravo Erib Cupid vs FiiO FA7 (300 USD vs USD) – Fa7 is pretty much at the other end of the sonic signature spectrum, compared to the cupid. Fa7 is thick, warm, and as I called it, it does just one thing right. The Cupid is also fairly specialized and choosing between those two will be an easy one, do you like a thick, warm, bassy sound, or do you prefer a clear, wet, detailed, light and snappy sound? If the question is the second, then go for the cupid, and if you're looking for a smoother and warmer signature, FA7 will be happy to please. 
oBravo Erib Cupid vs Periodic Audio Carbon (300 USD vs 400 USD) – Carbon is how Periodic Audio calls their Bass Cannon. This is even more of a cannon than my canon camera, and it has the power to rattle your brains from inside out, almost as much as IMR IEMs can in general. I just like how those two IEMs can be so different, the somewhat V-Shaped signature of BASS CANON of Carbon is either bass or no bass. With the Cupid, you have more space to analyse the overall detail, music layers, certain nuance, but it doesn't have a lot of bass, and most of the impact is in the upper midrange / treble. You should go with which sounds better for your overall taste / music preference. 
Recommended Pairings
Also based on your requests, I selected Lotoo Paw S1, FiiO BTR3K, and DX160 from iBasso to pair the Cupid with.
You can go crazy here, and the Cupid scales quite a bit, so your FiiO M11 PRO, iBasso DX220, Opus #2, and even something like the Mytek Brooklyn DAC+ are all great ways to drive the Cupid, but if you're planning a listening setup, I generally recommend some balance between the source and the IEM, with the IEM having a higher importance and priority than the source. 
oBravo Cupid + FiiO BTR3K (300 USD +  USD) – BTR3K is much much better here than the bigger brother, the BTR5. The overall tonal balance is much better with a warmer source, and this where Cupid sounds perfect, paired with something that takes some of that treble off, and gives them a bit more bass, a warmer bass and midrange. This leads to a sound that's still detailed, crisp, clear, but less fatiguing. The ergonomics of the pair are also insane. 
oBravo Cupid + iBasso DX160 (300 USD +  USD) – DX160 has both some amazing abilities to EQ, but the default sound is much more concrete with the Cupid than with most entry-level choices, so this is where the baseline would be, at least for me, if I wanted to enjoy the Cupid at the max. 
oBravo Cupid + Lotoo Paw S1 (300 USD + 170 USD) – Paw S1 is a tiny DAC/AMP made by Lotoo, and it is amazing in its own right, because it gives you a taste of how the best circuits made by the same company sound like. In fact, that's not even the main reason I found it to be a good pairing, but because it has EQ profiles, so you can pretty much tone down some of that treble sparkle from the Cupid, making them considerably more enjoyable with a wider selection of music styles. 
Value and Conclusion
The price of the cupid is great, you get a resolution that could be worth 500 USD easily, along with good support and a good build quality. You could say that you're getting two cables, a single ended and a balanced one. Or at least you get the adapter to SE for a balanced cable. At any rate, the value is still great with the Cupid. 
The fit will be pretty amazing once you replace the default cable, and it won't be so bad if you don't mind the long MMCX connectors. It is an unusual fit, and it didn't work so well for me personally, but the IEM design and ergonomics was pure heaven. 
The sound was unique though, if you're an adept of resolution, and if you like a lighter, more uplifting, snappy sound, you'll love the Cupid. It is a very resolute IEM with a ton of detail, and a nicely extended treble, but it is not one bit generic, the flat bass, combined with the ethereal mids surely will present music in a new way for most. It works especially well with classical and female voices, but if you listen to a lot of male-based voices, especially baritone, then there may be other, better options out there for you, even from oBravo. 
At the end of this review, the oBravo Cupid is totally worth considering if you like brighter signatures, if you prefer having a quality IEM from Taiwan, and if you price clarity, detail & precision more than a warmer / thicker sound. 
Product Link
You can get them from www.amazon.com: https://amzn.to/3BcNJ33
---
---
--- Please remember to stay safe, and always have fun while listening to music!---
 - If you have a dime to spare, and donate, to help us with electricity and work expenses, it would make my day much brighter, as it would help me improve things around the website and increase the frequency of my posts - 
---
Full Playlist used for this review
We listened to more songs than those named in this playlist, but those are excellent for identifying a sonic signature.  PRaT, Texturization, Detail, Resolution, Dynamics, Impact, and overall tonality are all revealed by those songs. We recommend trying most of the songs from this playlist, especially if you're searching for new music!
https://www.youtube.com/playlist?list=PL_cjBXGmwSHSdGcwuc_bKbBDGHL4QvYBu
--- Contact Us ---






---
---