RED Magic – xDuoo X20 DAP Review
xDuoo X20 is a Player created by xDuoo and sold by Xtenik, with the software designed by Hiby. It has no touch screen, and instead relies on physical buttons, but this has been something a lot of folks wanted, and it has Hiby Link and other awesome features that will make it quite the attractive option, priced at 250 USD. Like always, I'll be puttin it against other similarly priced, and this time even more expensive DAPs.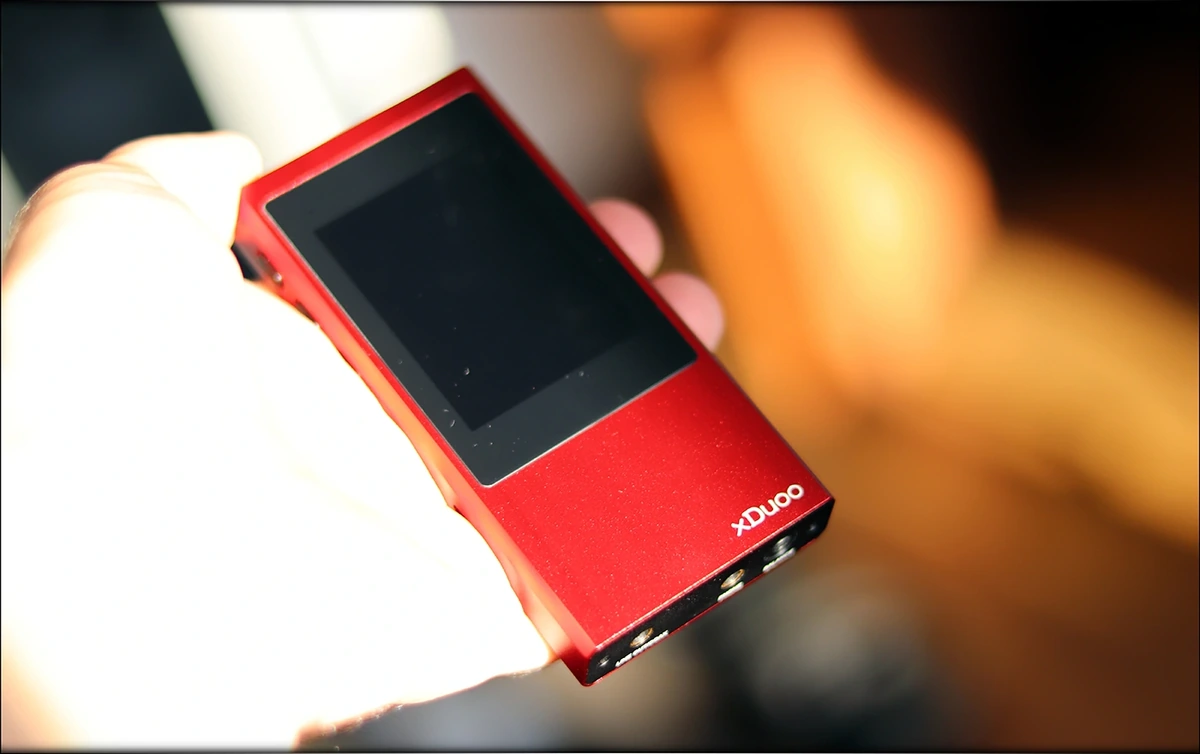 Introduction

xDuoo is a very reliable company from China, but they don't offer service directly, instead their products being sold and serviced by X-Tenik, one of the best shops to work with, when you need great support and a nice offering of products, all at good prices. xDuoo products are quite reliable in terms of build quality, they have good design, and usually good firmware, as they are programmed by Hiby, one of the strongest firmware providers from China. With XTenik, you're sure to have an awesome audio experience, along with good support. 

It should be noted that I have absolutely no affiliation with xDuoo or XTENIK, I am not receiving any incentive for this review or to sweeten things out. This review is not sponsored nor has been paid for by xDuoo or XTENIK or anyone else. I'd like to thank XTENIK for providing the sample for the review. The sample was provided along with XTENIK's request for an honest and unbiased review. This review reflects my personal experience with xDuoo X20. Every opinion expressed is mine and I stand by it, the purpose of this review is to help those interested in xDuoo X20 find their next music companion.
Product Link (no affiliate links)

https://www.xtenik.com/product/xduoo-x20-audio-player/
Packaging

First things first, let's get the packaging out of the way:



It is nice to see a product that doesn't cost an arm and a leg, but which still comes in a beautiful package, and X20 surely delivers nicely, coming not only in a beautiful box, but also being accompanied by a large number of very handy accessories and extras. 

Inside the package you can find the Player, a leather cover case, a USB Cable, and a Coaxial cable, for pairing X20 with an external DAC/AMP. 

Considering the fact that X20 also has a Line Out, and both a Single Ended and a Balanced output, the package is quite awesome and surely is up to the price of X20. 
Technical Specifications





Build Quality/Aesthetics/UI/Firmware

Starting with the build quality, you can totally tell that this is a solid device. Even more than that, this is a device made to last even a zombie apocalypse, there are no touch screen inputs, and the whole device is made of metal, and a bit heavy. All buttons for navigation and controlling X20 are found on the sides of the DAP, so you can pocket it quite safely without risking a button getting pressed by accident. There is a reset button, and a microSD slot on the left side of the DAP, with all of the navigation buttons being on the right side. 

On the bottom, you can find a USB Type-C port, which I think it very awesome, as microUSB is becoming more and more rare, and even for a more affordable DAP, having Type-C is a bonus.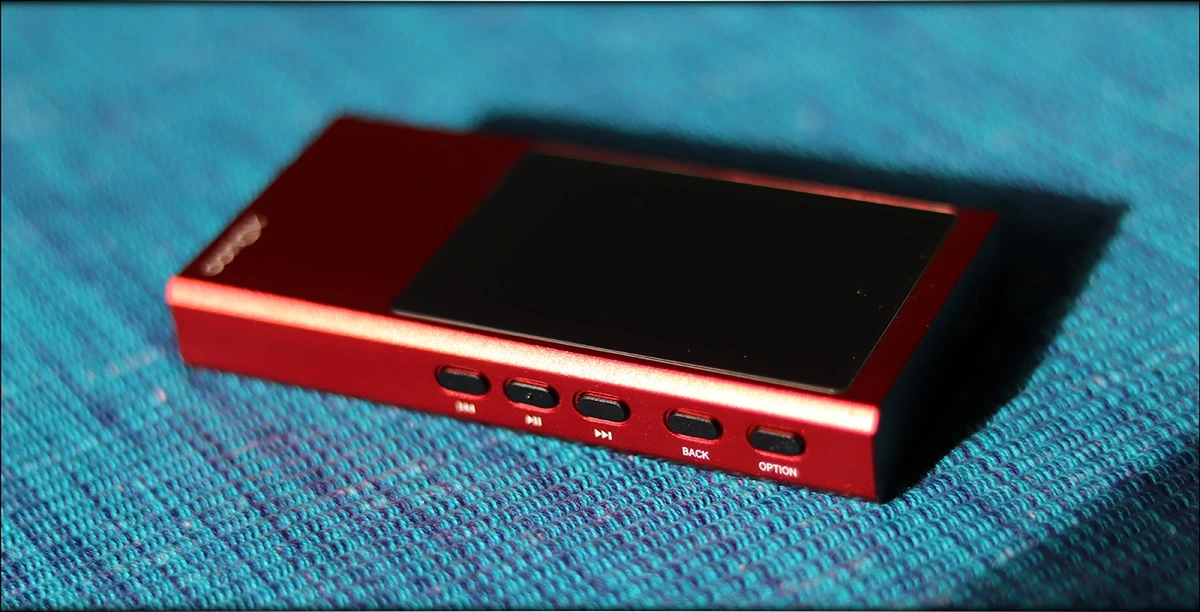 X20 sports some awesome features that work flawlessly, like the Two-Way Bluetooth connection, and the USB DAC feature, so you're surely going to find a lot of usage scenarios for this one, and I was able to use it with Hiby Link, making it a very powerful bluetooth receiver that I was able to simply pocket while using my smartphone to control it.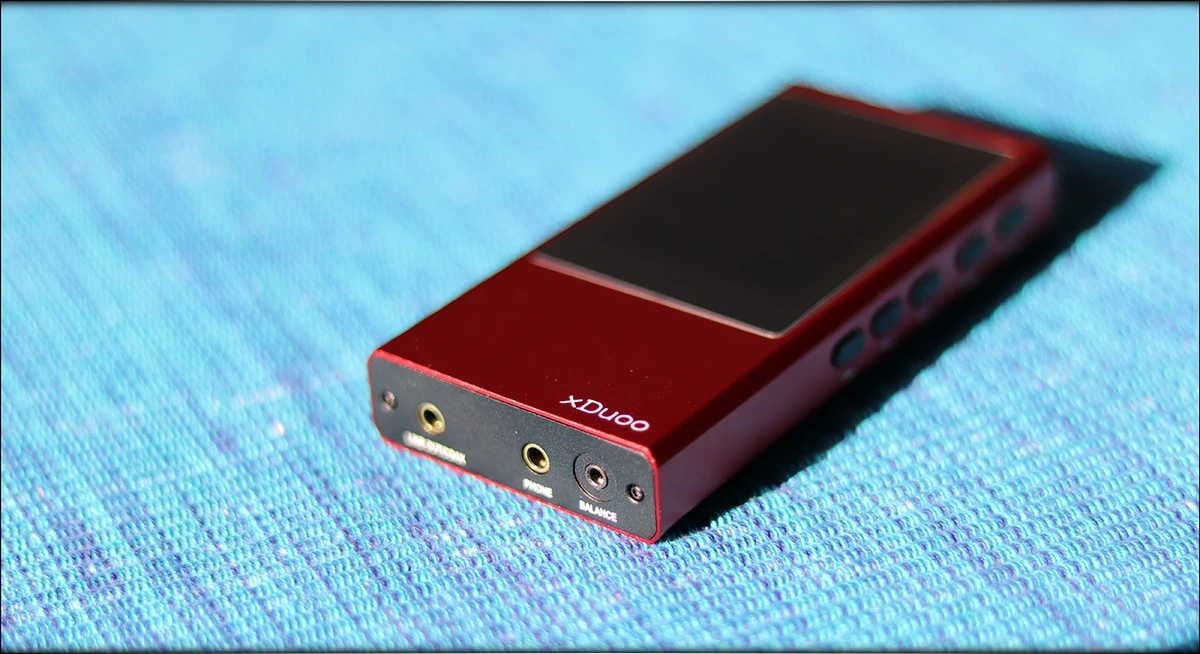 You can check my Youtube video for more details about X20 and how you can use it. 

There are some things to consider though, and to be quite honest, it takes a while to get used to controlling it, as after having a touch-screen device, or many other touch screen based devices for so long, getting used to using only buttons can take a while, especially since they are all on the side. This being said, after taking it outside once, I got the hang of it, as the interface itself is quite intuitive, and pretty solid. 

I experienced zero issues and zero crashes with X20, and I find it to be a very stable Player, Hiby having done their usually good job when designing the firmware for it. You even have gapless playback, which I know some of you wanted quite a lot with previous DAPs.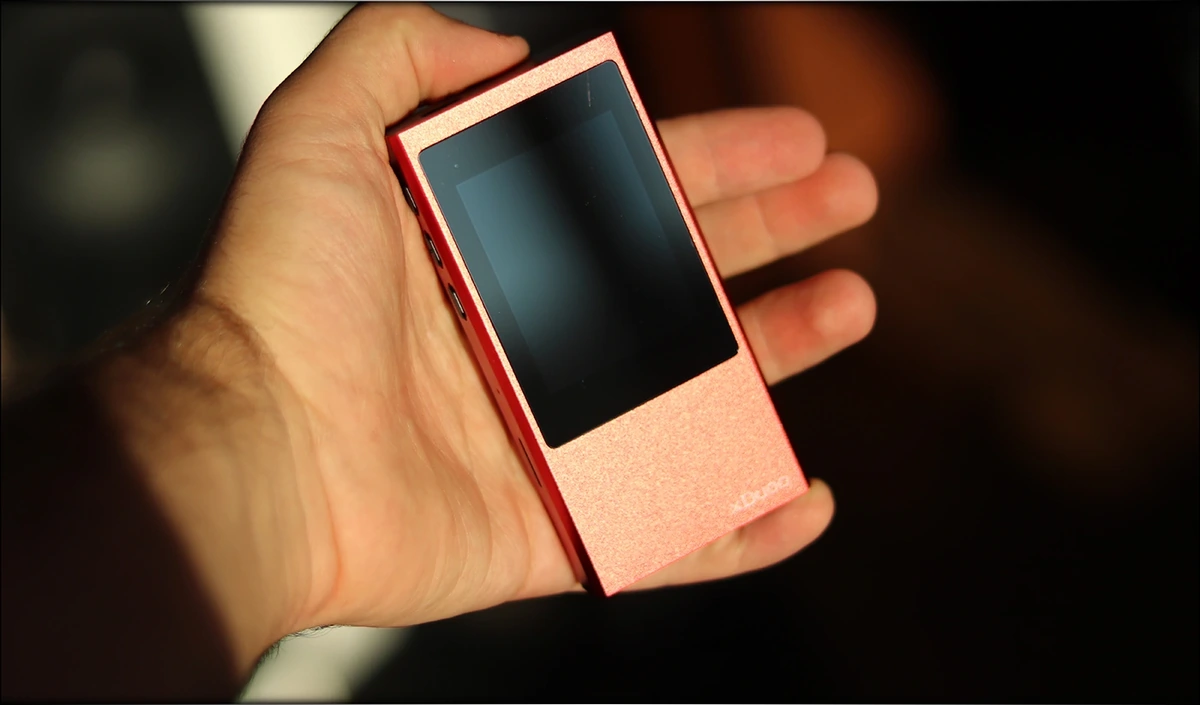 As far as the support for microSD cards goes, I used it successfully with a 256 GB MicroSD card, everything works flawlessly, the DAP itself is very snappy and quick, there are no lags and no issues when using it. When connecting X20 to a smartphone you can have the best of both worlds, you get both the amazing sound of X20, and the control of a smartphone, and I'm quite happy that now the entire Hiby Link / Hiby Remote is stable and reliable. 

Overall, this is how a golden DAP looks and feels like at 250 USD, and it will be a sweet treat if you are looking for something full of features, but which doesn't rely on a touch screen to work. 



Sound Quality

When it comes to the sound of X20, it is as amazing as the overall firmware and build quality is. The sound is very dynamic, a touch forward, but with excellent width to its soundstage, the depth of the soundstage is about average, and the thing that impressed me the most is that, like with the XD10 Poke, I feel that X20 is a touch cold.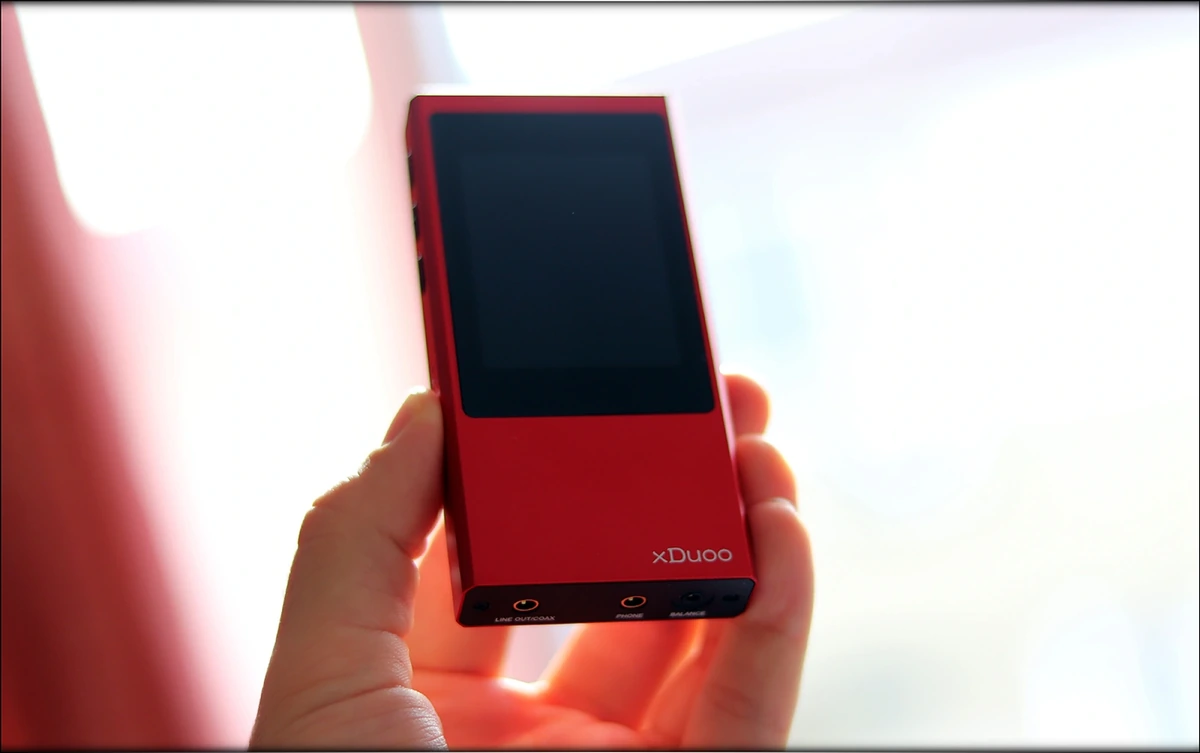 If other reviewers found it to be a touch warm, I will respect them, and the tuning may be slightly different between the RED and the Black color of X20, I can only say that my unit in particular has a bit of a cold tinge to its sound, the treble is expressed really nicely, but the bass is very linear. This is quite evident if you come from a DAP that is smoother, like FiiO X5-3, or one that is warmer, like Shanling M2s. The overall speed of the sound is outstanding for this price point, and the overall clarity and detail are also very good. The sound tends to be a touch forward in general. 

The bass is very linear, and also very quick, and I am impressed by the overall response of a DAP that is in this price range. The speed of the bass, and overall resolution is easily comparable to DAPs in the 400 USD price range, like the Opus #1s, although #1s is a touch warmer in general, where X20 is very neutral and precise with its sound. You can totally listen to technical death metal using X20 and have a very upbeat experience, especially if you like your music quick and impactful. The bass is sufficient to deliver impact and depth with hard to drive headphones, like HIFIMAN Sundara. 

The midrange is very linear, clear and crisp, a touch forward at times, with a soundstage that is good in width and average in depth. The beauty of the treble is that the very linear nature means that you can very easily pair X20 with warmer headphones or warmer IEMs, like Brainwavz Alara, or Beyerdynamic Xelento, and you'll have a more balanced experience, since those can be quite warm and smooth usually. The resolution of X20 is quite outstanding and I'm able to enjoy complex music, and even large symphonies without feeling like I'm using a DAP that is only 250 USD. 

The treble is sparkly, and very well extended, and this is quite welcome, especially when you come from something that is overly smooth, or when you're pairing it with headphones or IEMs that are overly smooth. Even with HIFIMAN Sundara, I am able to appreciate the fact that although the treble has very good extension and sparkle, it is never harsh nor grainy, which is rather rare for DAPs in this price range. 

The overall sound has good to excellent dynamics, and the DAP doesn't feel like anything is holding it back. Even when using the Bluetooth connection to stream music from your smartphone, you are getting rather excellent results, and although using the bluetooth cuts a bit on the overall detail, it doesn't cut much on the dynamics of X20. 



Portable Usage

I love the portability of X20. Something that I have to mention is that X20 is very portable. This is because it is extremely well built, it is a solid, one piece device, with a thick glass panel over its display, you can push, you can step on it, it won't break. You can throw X20 in a backpack, and use your smartphone to stream music to it, and you won't be bothered by X20. 

The battery life of about 8 hours, which is pretty much what I got with it, is very fair, and in line with other DAPs in this price range.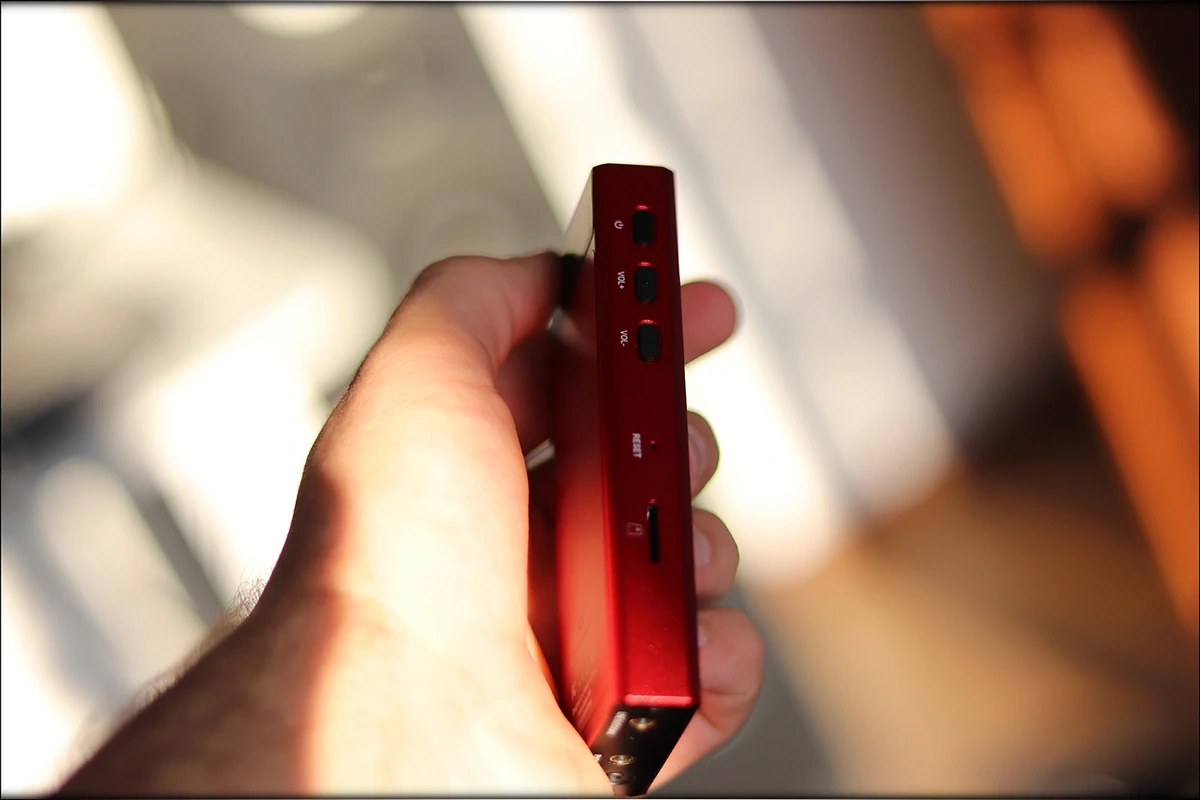 The driving power of X20 is enough even for very demanding headphones, like HIFIMAN Sundara, so you aren't locked to using it only with IEMs, which is rather different from most 250 USD DAPs, which have less power, and are more aimed for a fully portable usage only with IEMs. 

You get almost no hiss, or none that is significant enough for me to talk about, even with pretty sensitive IEMs, so you can safely use X20 with IEMs like Campfire Atlas if you want to, without having to worry that you'll run into issues. 

Overall, this is a golden DAP in terms of portability, as long as you were looking for a DAP without a touch screen, although otherwise you can still use Hiby Link from your smartphone to control it. 



Select Pairings

Since X20 is slightly cold and has a lot of driving power, you can pair with anything that is smooth or warm. You can always pair it with both headphones and IEMs, and you don't have to worry much about the power requirements of a headphone, as X20 has quite a lot of driving power. For the comparison part of this review, I have chosen Brainwavz Alara, Ultrasone Signature DXP, and Acoustune HS1650CU. 

xDuoo X20 + Brainwavz Alara – I have chosen Brainwavz Alara because it is an awesome headphone, with great comfort, and a deep, powerful sound. The reason why it pairs so well with X20, is because X20 has both enough power to drive them well, but X20 also has a slightly colder signature, which pairs nicely and counters Alara's usually warm and smooth signature, leading to a more balanced and snappy overall sound. You get all the detail you could desire, but you also get a quicker, more punchy sound, that's still very deep and clean. You don't even need to max out the volume on X20 to drive Alara, and it still has enough headroom, indicating a very well designed amplification stage. 

xDuoo X20 + Ultrasone Signature DXP – Ultrasone Signature DXP is another headphone that pairs beautifully with X20, and this is for a different reason than why Alara pairs with it so well. DXP is not quite as warm nor as smooth as Alara, but DXP really is a very detailed and resolving closed back headphone with quite a lot of bass. I love the pairing because the quick and linear bass of X20, and its more sparkly treble compliments the DXP's bass-heavy signature, leading to a more neutral overall sound, that's even more snappy than DXP originally was. Furthermore, DXP feels like it has taken steroids when it comes to its punchy and impact, and X20 gives it beautiful dynamics, making this pairing very engaging and fun to listen to. 

xDuoo X20 + Acoustune HS1650CU – Acoustune HS1650CU is an excellent example of a beautiful IEM, that already had a very amazing and natural sound, but which pairs really well with X20. HS1650CU is very natural, very easy to drive, and very comfortable, but its sound always felt a bit on the slightly smooth and slightly warm side, and adding X20 to the mix speeds up HS1650CU, builds up on its already excellent resolution, and makes the pairing sound like HS1650CU is even more open and clear sounding than it is with most DAPs, making me fall in love even more with the little Japanese Jewel that HS1650CU is. 



Comparisons

For the comparisons part of this review, I had to take into account both the price point of X20, which is a friendly 250 USD, but also the fact that it doesn't have a touch screen, so the main competitors for X20 are Opus #1s, FiiO M9, and iBasso DX120. All of those have a different feature set, and all of them are from slightly different price points, but they all make very interesting comparisons for X20. 



xDuoo X20 vs Opus #1s – Let's start with something a bit more difficult, #1s is quite a bit more expensive than X20, and actually has a bit more driving power. #1s also has a touch screen, which X20 doesn't and #1s has two microSD slots, which X20 doesn't. On the other hand, X20 has a few interesting features, like its 2-way bluetooth, and X20 can be used with your smartphone, and be left in a backpack. When it comes to actually driving headphones, the two DAPs feel very similar in terms of driving power, although #1s has a bit more juice, unless you're using something like the Audeze LCD-MX4, you're unlikely to notice, and with something like Brainwavz Alara, you're not maxing out the volume on either anyways. The sound is quite different, the width of the soundstage feels similar between the two, and so does the depth. On the other hand, the overall sound is warmer on #1s, more quick on X20, and more snappy on X20. The treble is more sparkly on X20, and has a more airy feeling to it, although the midrange feels colder on X20 as well. This makes the pairings part interesting, because if you already have a warm and smooth IEM, or headphone, you're likely to want X20 more, while if you already have a colder and brighter headphone, #1s will compliment them more.  

xDuoo X20 vs iBasso DX120 – DX120 from iBasso is close in terms of pricing to X20, but they are very different devices, with DX120 being a pretty basic DAP, but which sports a touch screen, while X20 has a few more features, but sports full physical buttons for its interface. Another thing you may notice is that DX120 is a bit more sleek and sexy in terms of its physical design, X20 looking more bulky. When it comes to their driving power, X20 has a bit more driving power than DX120, and with Sundara, you can go a bit louder with more control with X20. This being said, you're unlikely to want to max out on the headroom on either with something like Alara. The sound is quite different between the two, DX120 is more warm, more creamy, although it has a similar soundstage width and depth to X20. On the other hand, X20 feels colder, more analytical and a touch more revealing when directly compared to DX120. If you're sporting more warm and smooth IEMs or headphones, and if you want to make them more neutral, you should get X20, while if you are already happy with your headphones or IEMs, DX120 isn't especially warm, and it won't color them much in any direction, being a good pairing for almost any IEM or headphone, regardless whether they are warm or bright. 

xDuoo X20 vs FiiO M9 – FiiO M9 is quite an interesting competitor because it is in the same price range, and features some interesting stuff as well, including support for apps like spotify and Tidal. M9 is even more interesting, because it has a touch screen, and it has a pretty good battery life, it also has USB DAC features, and has a USB Audio Output feature. The place where M9 falls short of X20 is in its actual audio output, M9 has considerably less driving power, and is mainly designed to drive IEMs, and X20, despite still having a slightly colder overall tonality when compared to M9, feels more powerful, more dynamic, and more detailed. This doesn't make M9 bad, but if you plan on using headphones, X20 is a better option, while M9 still makes one amazing DAP if you're using IEMs, especially when it comes to having access to a long list of apps, Wifi, Streaming, and other bells and whistles and even I find more and more useful lately. FiiO is also working on a FiiO Link feature, similar to Hiby Link, so M9 surely won't fall behind when it comes to its features, but when it comes to driving full sized headphones, X20 surely feels more punchy, more controlled and more dynamic, having a larger headroom. 



Value and Conclusion

Now that the value part of this review is up, I think that the opinion is quite unanimous, X20 makes an excellent overall value, being not only feature-packed, but also having enough driving power, a solid build quality, and all the stuff you could desire from a DAP at this price point, even coming with a beautiful case. The only thing that could ever make you not desire one, is if you wanted an Android or a touch-screen based DAP, as X20 does not rely on an Android software, and it doesn't have a touch-screen either. 



Starting with the build quality, X20 is one of the most solid DAPs you can find on the market at this point. This is inherent to the way it was designed, as it wasn't meant to be as slim or as small as possible, instead being a touch heavy and being made of metal, with a solid build. This being said, it still manages to be quite ergonomic, although going from a fully touch-screen based DAP to a button-based one can be a bit tricky at first. You do get used to using the buttons-only interface quickly though, and you have a lot of features to help you, like Hiby Link and being able to use a two-way Bluetooth module inside X20.
With enough driving power to drive even a very demanding headphone like HIFIMAN Sundara, and with almost zero hiss, X20 will surely pair nicely with pretty much anything you can throw at it, although it pairs best with warmer and smoother IEMs and headphones. This being said, it will be able to power those for almost 8 hours of continuous music playback, and even more, you will get this play time even at loud volumes and on high gain, which I think it quite important. 

You have both a Balanced output, and a normal, 3.5mm Single Ended output on X20, and even more, you have  a Line Out / Coaxial Output, so you can always pair X20 with an external Amplifier, or use it as a transport. Combined with the fact that you can use Hiby link with X20, this thing surely is like a swiss army knife. 

Now, the sound, it is very good for its price point, very clear, crisp, sharp, and well defined. Although a touch cold, it is never dull nor harsh, and it is pretty much grain-free, instead being quite dynamic and punchy. Indeed, X20 can power enough punch even for hard-to-drive headphones, and its overall sound is fast, resolving and actually a bit better than the price point would have otherwise predicted.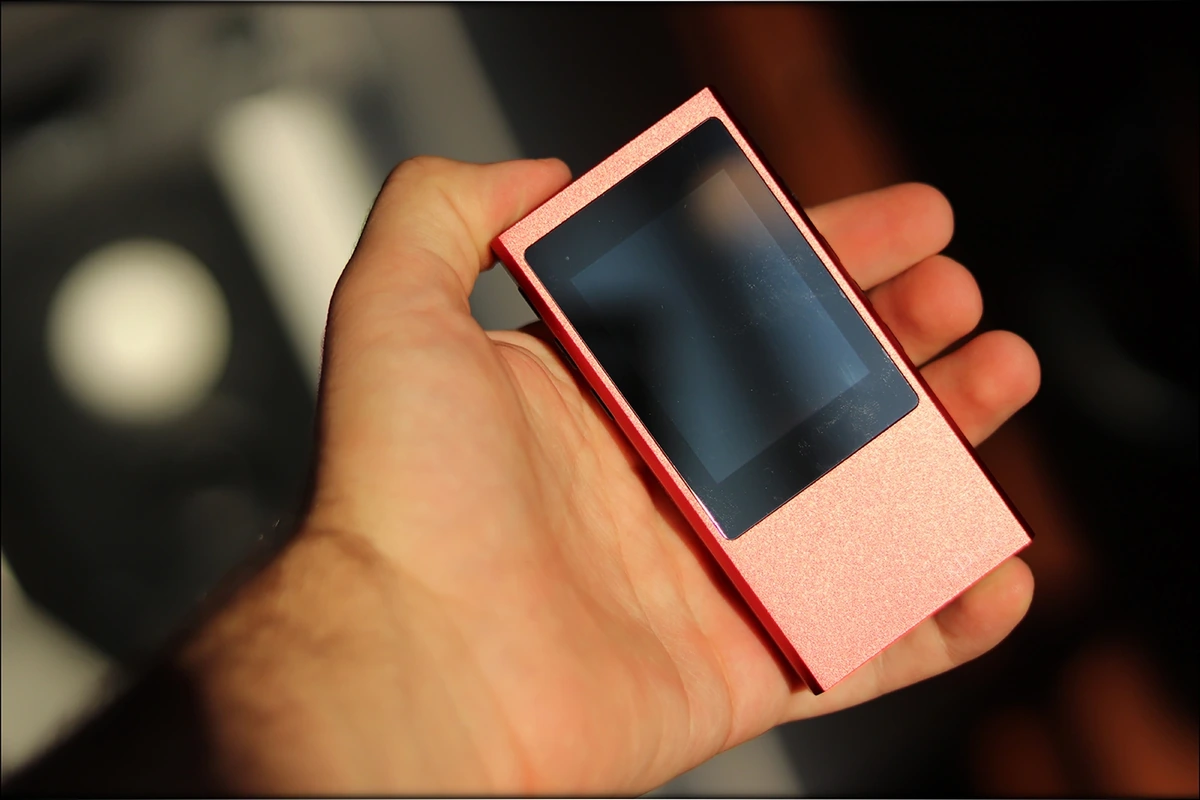 At the end of the day, if you're looking for a very solid, very well built Player, that has a ton of features, and a very vivid and punchy sound, and which has only physical buttons and doesn't rely on a touch screen, you should totally consider xDuuo x20 as your next music companion. 
Product Link (no affiliate links)
https://www.xtenik.com/product/xduoo-x20-audio-player/
---
--- Please remember to stay safe, and always have fun while listening to music!---
 - If you have a dime to spare, please donate, and help us! It would make the day brighter for me and my wife- 
---
Full Playlist used for this review
We listened to more songs than those named in this playlist, but those are excellent for identifying a sonic signature.  I recommend trying most of the songs from this playlist, especially if you're searching for new music! The playlists are different for Spotify, Tidal and Youtube, and based on the songs I enjoy and are available on each!
https://www.youtube.com/playlist?list=PL_cjBXGmwSHSdGcwuc_bKbBDGHL4QvYBu
https://open.spotify.com/playlist/5J3oloz8Riy9LxEGenOjQ0?si=979ba4f082414be7
https://tidal.com/browse/playlist/330fd544-8e5b-4839-bd35-676b2edbb3d5
--- Contact Us ---





---