Shanling M2s – Ultra-Portable Versatility
Shanling brings the smallest device we've ever seen to our table, with promises of an awesome sound, along with a lot of features. In this review we'll explore how much a device this small can do.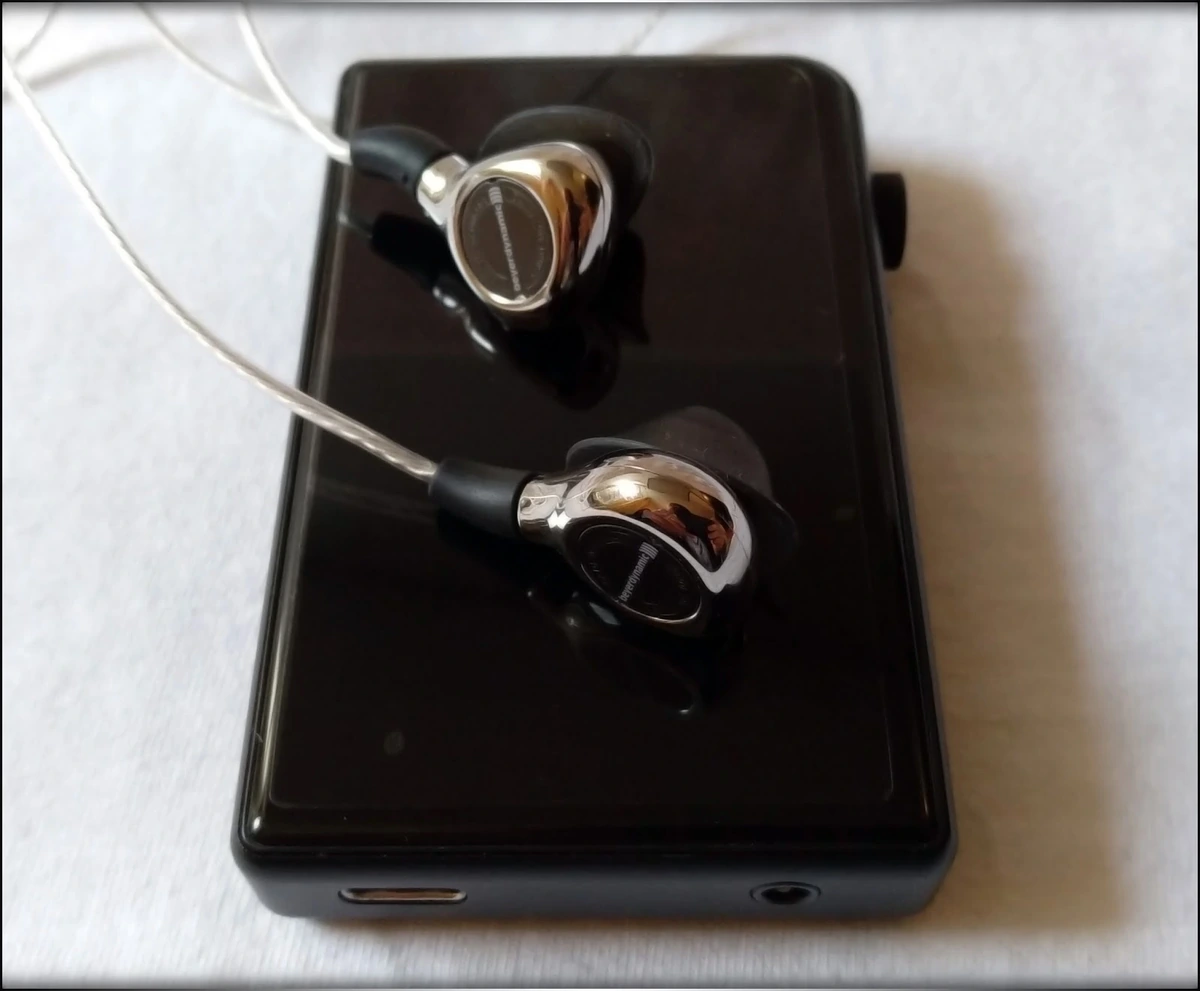 Introduction

Shanling is a huge company from China, well-known for their portable devices, as well as desktop Amps, DACs, Power Conditioners and many other devices, which are quite loved within the Chinese and the Asian Market. They recently started selling their awesome products outside of China, and Shanling M2s is one of their latest introductions, an ultra-portable DAP with a lot of power backing it.

It should be noted that I have absolutely no affiliation with Shanling, I am not receiving any incentive for this review or to sweeten things out. This review is not sponsored nor has been paid for by Shanling or any other company. I'd like to thank Frankie from Shanling for providing the sample for the review. The sample was provided along with Shanling's request for an honest and unbiased review. This review will be as objective as it is humanly possible, and it reflects my personal experience with Shanling M2s. Every opinion expressed is mine and I stand by it, the purpose of this review is to help those interested in Shanling M2s find their next music companion.
Product Link
You can purchase Shanling M2s as well as other Shanling Products from www.amazon.com here: https://www.amazon.com/s?k=Shanling
First Impression

It was a very interesting day when I received Shanling M2s. It arrived late in the afternoon, when I was already awake, and working on a very intriguing script for Seventh Heart Studios's Eternal Hour. 
A delivery car quickly brought Shanling M2s in a friendly fashion. 
Since it was a late Summer day, I rushed back to the cool comfort of my room, to explore M2s and its intricacies.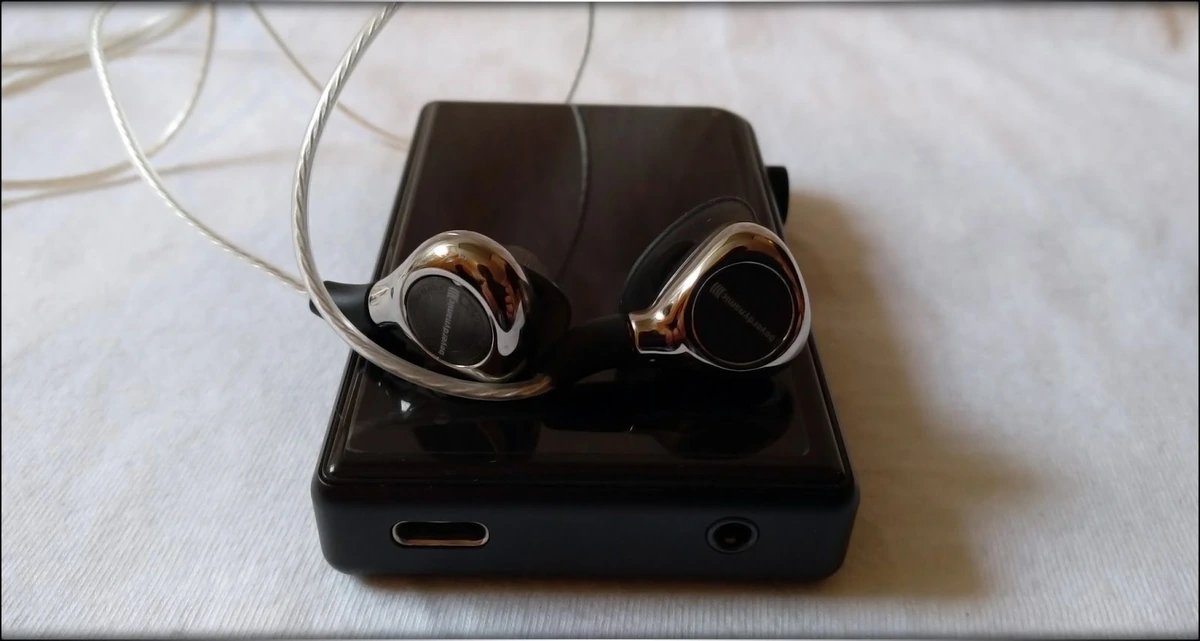 At first, I was dazzled by how small M2s can be, how nimble yet gentle the overall device felt, and by how much of the device's front panel was occupied by its display. I turned it on, then noticed a bright and vivid display, and was greeted by Shanling friendly firmware. Somehow, it reminded me of the good-old-days of FiiO X5 and FiiO X5ii. 

All said and done, I plugged the little device with HIFIMAN RE2000, to see what the fuss is all about. 

For a moment, I couldn't believe my ears, as Shanling M2s sounded very good, despite its size. In fact, it was many times better than the likes of Clip+ or such, M2s having a very full bass, and a sparkly treble. I went outside to take a walk, and meditate on the sound I was hearing from this impossibly small yet unbelievably strong device.


Packaging

First things first, let's get the packaging out of the way: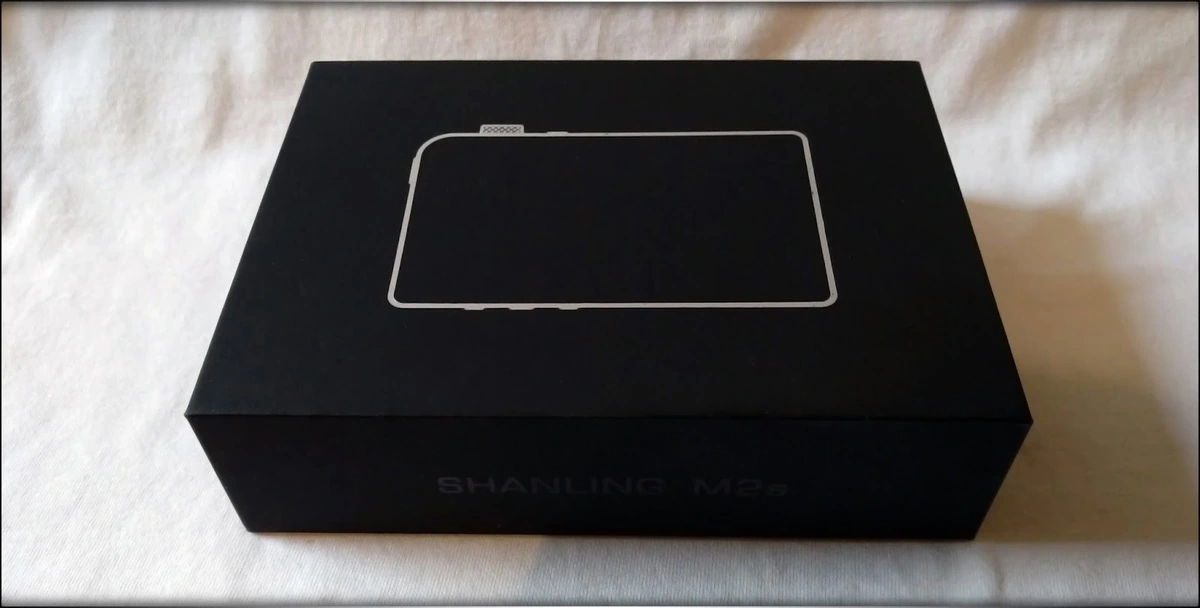 Shanling M2s comes packaged in a small yet very functional package, where it has all the space needed for its accessories. The black box with is made out of hard cardboard, and it has a slightly velvety feeling, with the device's outline painted on the top. 

Shanling neatly wrote the rather impressive specifications on the back of the box, in a silvery-fine writing. 
The unboxing leaves a nice impression, with a good sense of value within the package, along with a general feeling of quality.

There a quite a few extras tucked in the package, like a few screen protectors, that can also be applied on the back of M2s, a high-grade USB cable, and the mighty M2s itself. 

The package is pretty nice for an entry-level DAP, and it really doesn't feel like Shanling is treating M2s as an entry-level, but more like the best budget option they were able to offer.
Build Quality/Aesthetics/UI/Firmware

I had the honor to hold quite a few flagship devices in my hands by now, but it is rare that I have the chance to explore an entry-level DAP, especially one that is as raved as M2s is. 


Starting with the build quality, Shanling M2s feels like a very small yet very solid device. The edges of M2s are all rounded, so it has one of the best usage ergonomics possible, and the user browses and interacts with M2s via a wheel on the right side, along with a back button. The wheel clicks when pressed, and although it has tactile ridges that offer a bit of feedback, they are not always in a 1:1 raport, so going by one click might sometimes scroll two lines, but this happens rather rarely and I've been having quite an excellent time browsing and exploring M2s using its wheel. The glass back of M2s looks very glamorous, with excellent definition of every edge, along with a very nicely written logo on the back.

Shanling M2s sports a 3″ non-touch display in the front, a power button on the top, the navigation wheel, along with the back button on the right side, the USB Type-C and the 3.5mm headphone jack on the bottom, and 3 song navigation buttons on the left side, along with the microSD slot. Above those buttons is a reset button, which can be pressed via a needle, but happily ever since owning M2s, I haven't needed to press it once. 

The wheel somehow reminds of the Golden Days of FiiO X5ii, which also relied on a mechanical wheel, and which was one of the best DAPs I had up to that moment. In the browsing / interaction aspect, M2s feels just as good, if not even better, with excellent control for the wheel, and since the wheel is considerably smaller, and on the right side, less effort is necessary to operate it, at the cost of some of the precision a larger wheel offers. 
One of the most interesting features of M2s is Hiby Link, a rather useful trick, which lets Shanling M2s connect to your smartphone, as long as you have the app installed. The smartphone can be used to stream music files to M2s, in this case M2s acting as a BT DAC, which is APT-X enabled. The smartphone can also be used as a remote for M2s, in this situation being possible to tuck M2s away in a backpack or a hidden pocket and change songs using only the smartphone. 

The main menu of M2s looks pretty neat, the rather good resolution of M2s combined with the bright and colorful display leading to a great user experience, M2s being usable both indoors and outdoors, without any issue. 

I find it very good that Shanling M2s relies on Hiby's firmware support, which means that a lot of the awesome features of FiiO X5ii have been ported to M2s as well, like playing through folders. Navigating through M2s feels "at home", and it has proven to be quite excellent, and it can fully be commended as it feels as natural as a touchscreen device, even without being one.



Sound Quality

As a few reviewers mentioned this before, describing the Sonic Signature of a DAP (Digital Audio Player) can be fairly complicated, as the ideal source should sound transparent and it should leave the coloring for the IEMs and Headphones. This being said, every single DAP out there will change the sound in some way with every headphone and IEM, some people naming this "Headphone – DAP Synergy".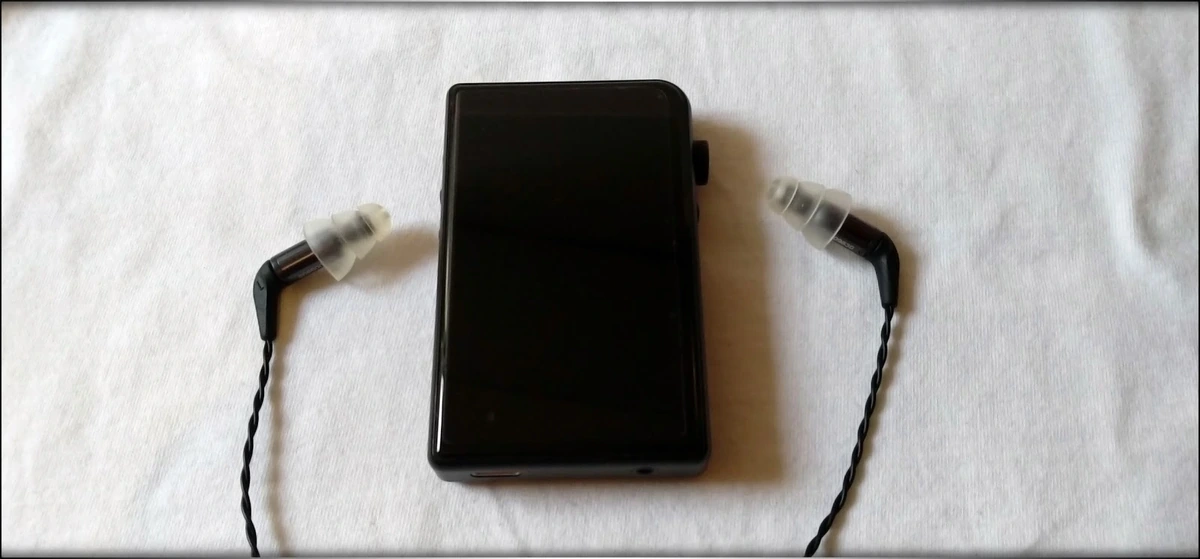 Shanling M2s has a dazzling analogue-like signature with a very rich and dynamic sound, a thick and strong bottom end, a sweet and musical midrange, and a pretty sparkly top end. The soundstage size is above average, and it is one of the better ones in the entry level area. The clarity and resolution are both quite excellent as well, leading to a very nice sound, especially for this price range. 

The DAC chip is made by AK, which are known for a somewhat velvety sound, which can be recognized in M2s, as it sports a signature able to make a smooth and pleasurable experience out of the fine nuances in music. 

Shanling M2s has a relatively high output impedance of 4.8 OHM, which leads to some differences in how it pairs with certain IEMs, sometimes being flatter and more neutral in response, while other times it presents music with a tad more bass or treble emphasis. 


Bass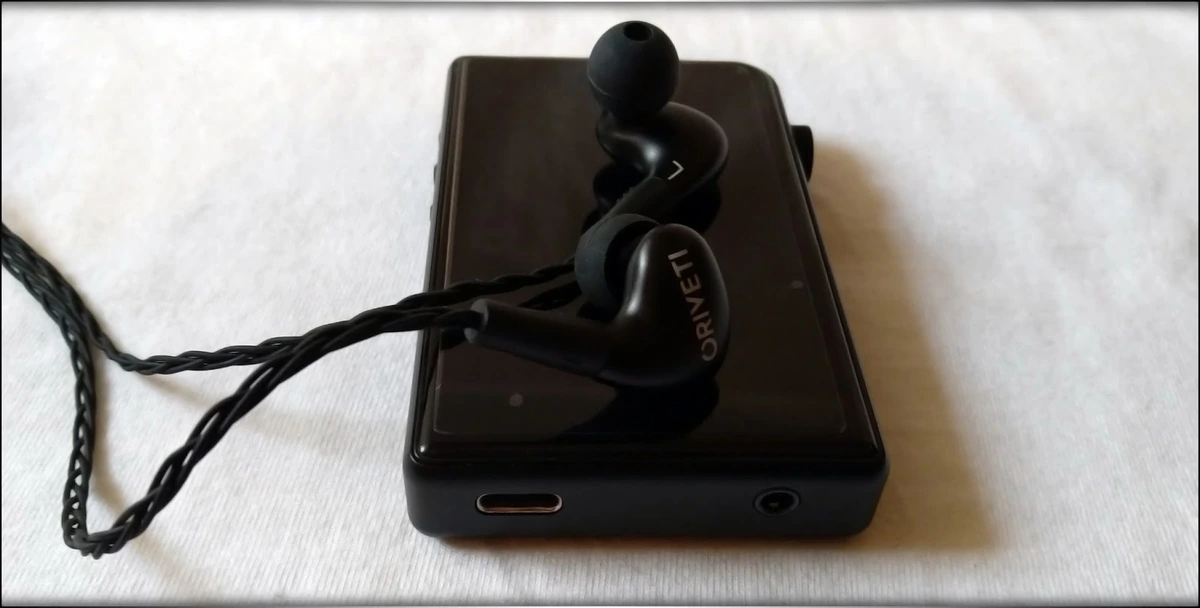 The bass of Shanling M2s is pretty natural, with a natural decay and good impact. The attack is good and bass notes feel rather full, but they are not very tight, and the natural decay means that the bass isn't the quickest either, leading to a more relaxed bass presentation, which isn't meant to reveal as much as it is meant to be enjoyable. One can easily feel the difference with different bass types and even bass layers, but M2s won't be forward and aggressive as far as its bass goes. Lean-natural would be a good way to describe the bass of M2s, especially with the IEMs I've tested it with (RE2000, RE800, ie800, DK-3001, ER4XR)


Midrange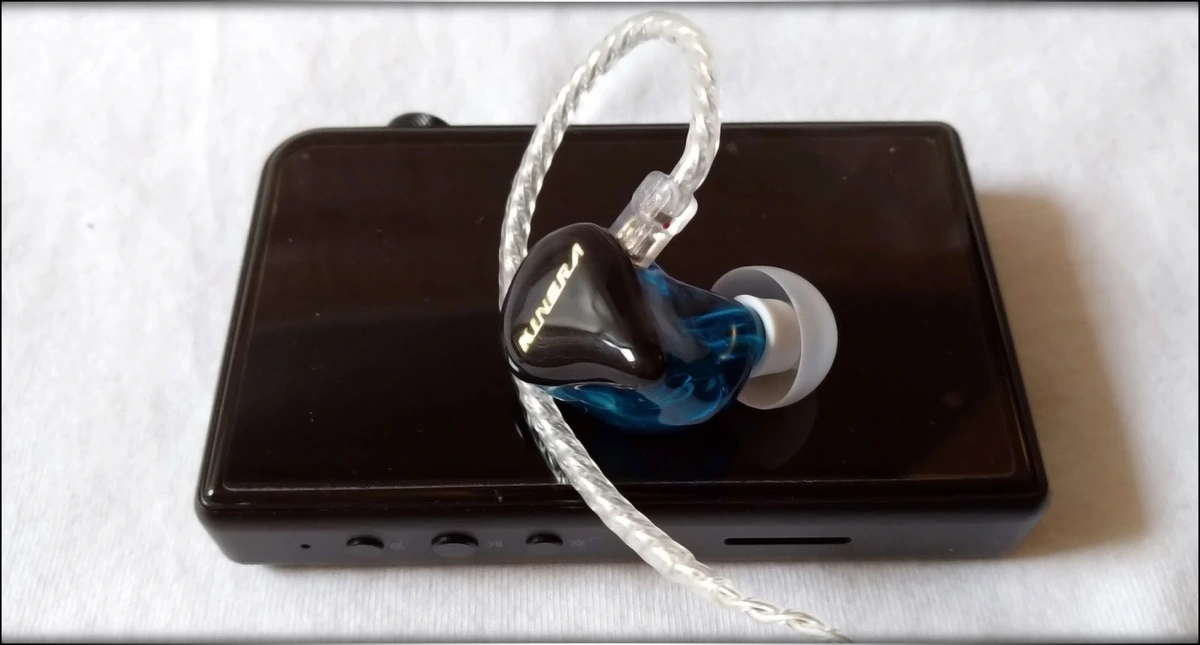 The Midrange is very clear and bears a very good detail level for this price range, easily beating the typical smartphone in this department, with a good soundstage expansion and a pretty nice layering of sound. Guitars sound sweet and enthusiastic and both male and female voices sound natural and fairly well-toned. The sound is generally rich and analogue-like, on the smoother side of things, so M2s pairs well with colder and brighter IEMs toning down their natural direction into a more musical and emotional experience. 


Treble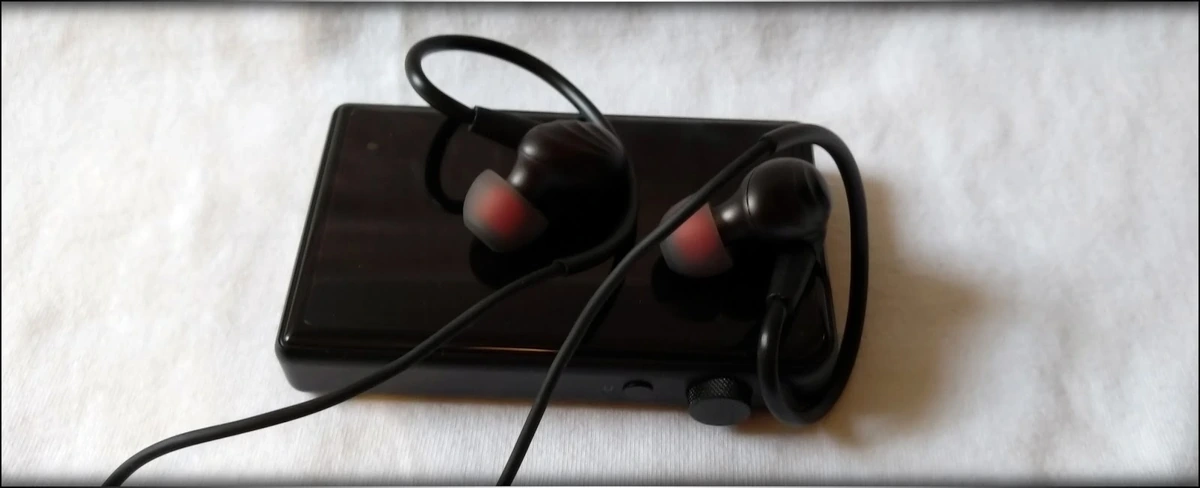 Shanling M2s has a good treble extension, and with the IEMs I've tested it with, bears good sparkle and general airiness. Considering its price range, M2s performs similarly, or better than most its direct competitors in the treble department. The detail up top is sharp, good enough to be enjoyable, and if paired with an extra-detailed or extra-bright IEM or Headphone, M2s can tone it down a bit and give it a more musical character. 


Soundstage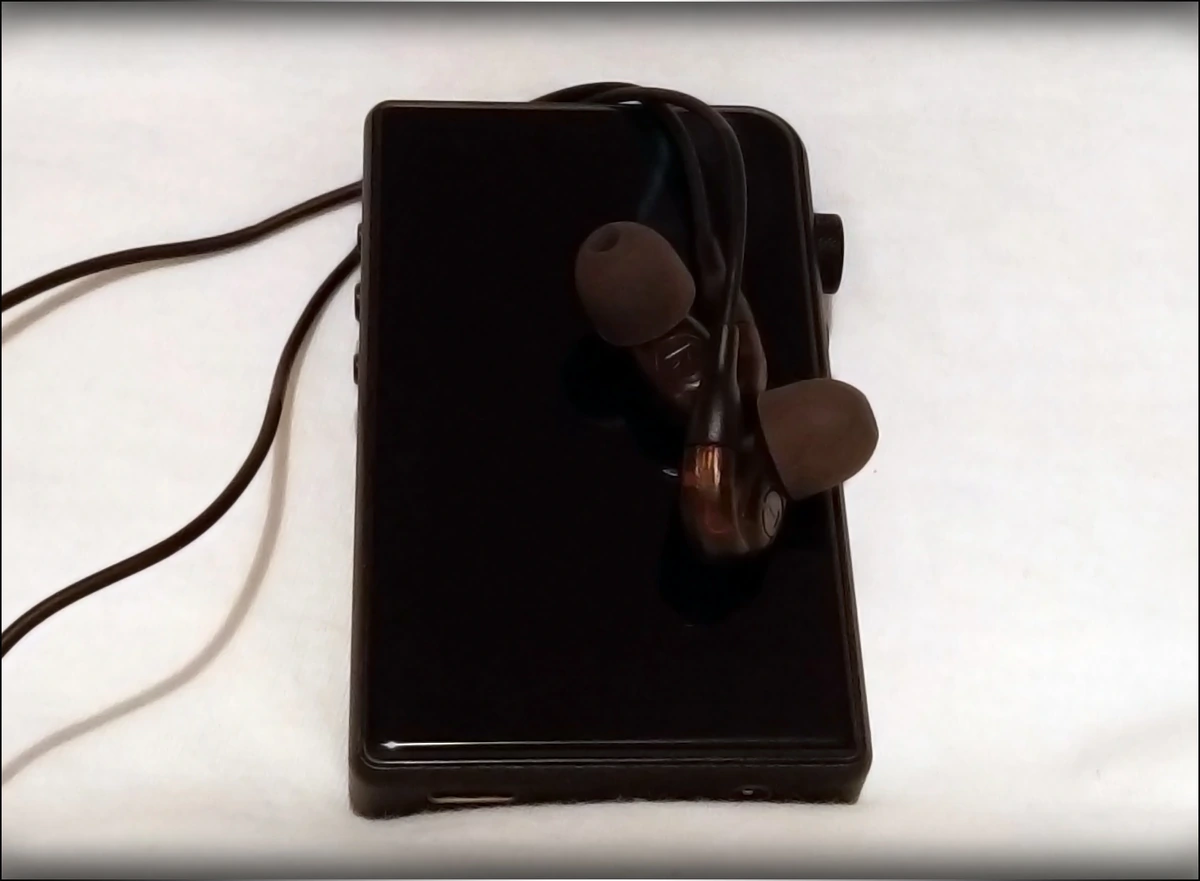 The soundstage of Shanling M2s is quite good and it extends well in all directions, while the sound layering is fairly good for this price point. One can easily point where a sound is coming from, M2s having a much better instrument placing than expected. The soundstage depth is the real surprise here, as M2s tends to have quite the excellent soundstage depth. 

ADSR/PRaT




The ADSR and PRaT (Attack, Decay, Sustain, Release, and Pace Rhythm and Timing) characteristics of Shanling M2s are quite good, the DAP sounding quite natural and enjoyable. M2s plays a very good song for its price point, almost always overcoming smartphones that are many times its price. The ADSR characteristics tend to make textures sound a bit leaner, M2s being very good for its musicality and playful character. 


Portable Usage




This is one of the areas where M2s excels quite a bit, being quite small, lightweight, with a good battery life and fairly good driving abilities. For an ultra-portable DAP, Shanling M2s feels quite excellent to take outside, having a good screen brightness and resolution, being possible to use and navigate it with one hand, and even being possible to blind navigate it while in a pocket. 

Another important highlight of its portability is its excellent software support, along with its Bluetooth APT-X support, both of which broaden the usage scenarios for Shanling M2s considerably. I've often found myself connecting M2s to my T580 via its APT-X connection, while keeping M2s in a pocket and using T580 for other activities, making both the listening experience and the ease of usage very good for the pairing. 
Select Pairings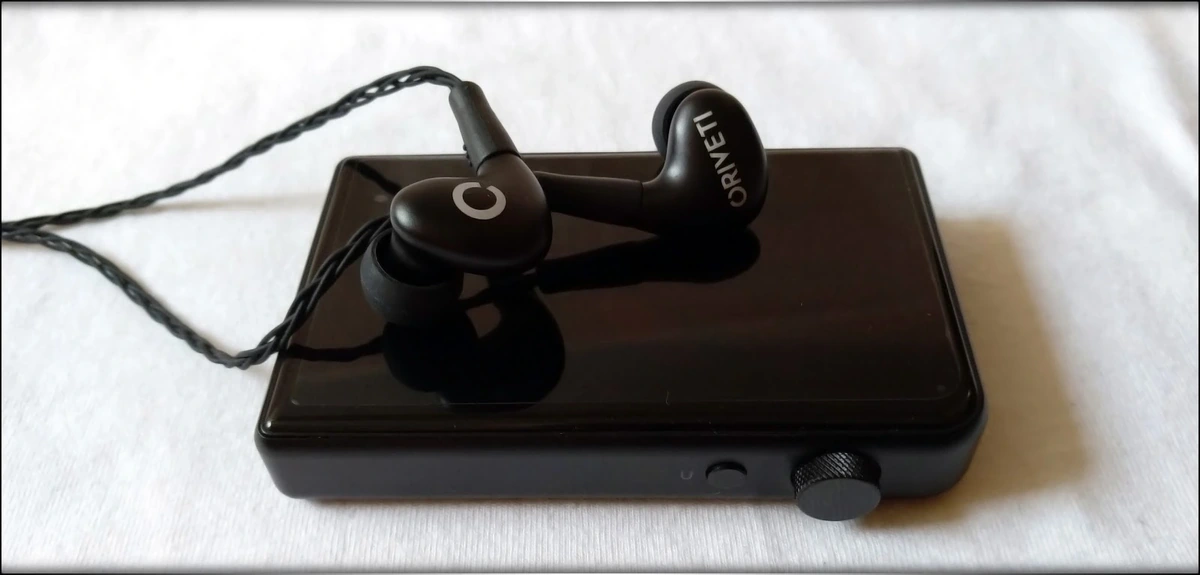 Please note that for any pairing, the IEM has more impact on the final result than the DAP, the best DAP being one that is as transparent as possible.

Shanling M2s + Dunu DK-3001 – Shanling M2s provides an interesting pairing with DK-3001, making them fairly analogue-like, with a lean yet clear bass, a very clear and well-defined midrange, and a smooth and fatigue-free top end. The whole sound feels natural and there is no track of digital typical sounds in this pairing. 

Shanling M2s + FiiO F9 – F9 is driven quite well by Shanling M2s, sounding fairly V-shaped, with a strong bottom end, a slightly recessed midrange, and a sparkly top end. The soundstage size and depth are both quite good with this pairing. 

Shanling M2s + FiiO F9 Pro – F9Pro is the bigger brother of F9, providing a much better result than F9 when driven by M2s, with a similar bottom end, a cleaner midrange, and a more airy top end. The soundstage and instrument separation are both better with F9Pro when compared to F9, and M2s tends to enhance this difference a bit.
Shanling M2s + Unique Melody Martian – Shanling M2s tends to smoothen out the rather tight and precise sound of UM Martians, making them a bit more musical, adding a bit of warmth in their sound, taking a bit of their analytical sound and making them a bit more musical, and smoothing out their rather energetic top end for a more relaxing listen.
Shanling M2s + Sennheiser ie800 – M2s combines quite well with ie800, giving them a thick bass presentation, with a very clear and well-detailed midrange, along with an airy, top end. The instrument separation is insanely good, and the whole sound feels vivid and lively.

Shanling M2s + HIFIMAN RE2000 – RE200's analytical abilities are smoothed out a bit by M2s, RE2000 becoming a bit smoother, while their musical side is enhanced a bit. The bass is pretty thick, the midrange is sweet, musical and has excellent detail and clarity, while the top end is a bit enhanced, with excellent clarity and detail. 

Shanling M2s + HIFIMAN RE800 – RE800's character is quite influenced by M2s, as RE800 are known to be some of the best acoustic genius IEMs out there, while M2s tends to make RE800's bass a bit larger with a slower decay, the midrange is slightly less analytical, while the top end tends to be less enhanced, leading to more linear experience for this pairing, RE800 becoming a more universal version of themselves with M2s. 

Shanling M2s + Beyerdynamic Xelento – Shanling M2s tends to bring a bit more sparkle in the top end of Xelento, while keeping their already analogue and smooth signature, with a very deep and strong bass. 

Shanling M2s + Ultrasone Signature Studio – Ultrasone Signature Studio needs a bit of power to be driven to their full potential, or loud enough, but if you enjoy your headphones in a quieter fashion, M2s is able to make Signature Studio sound quite musical, with a large soundstage and a rather natural bass presentation.  

Shanling M2s + Meze 99 Classics – M2s is able to make 99C sing with excellent musicality, a smooth character, and a visceral, thick and impactful bass. The best part is that M2s brings a bit more sparkle to the treble of 99C, making them quite enthusiastic in the higher registers. M2s tends to make the soundstage of 99 Classics quite deep and expressive. 

Shanling M2s + iBasso IT01 – M2s is able to power IT01 to a very nice and enjoyable sound. As a budget setup, M2s + IT01 sounds excellent regardless of the music thrown at it, with a deep and impactful sub bass, a clear and musical midrange, and a sparkly top end that brings a lot of detail to the listener. 
Shanling M2s + MO MZero – One of the best features of M2s is revealed when paired with Mo Zero, that feature being that M2s has APT-X Bluetooth support, being able to drive Mo Zero without any cables, making it one of the lightest and most affordable setup featuring a high-quality headphone and an awesome, potent DAP. 

Shanling M2s + Astrotec AM850 – Another excellent budget pairing, M2s is able to give AM850 a deep yet not over-the-top bass, a very clear and vivid midrange, and a smooth yet airy top end. The soundstage is also very deep and wide with this pairing, while the general clarity is quite excellent.

Shanling M2s + Oriveti New Primacy – Quite an interesting pairing, M2s makes ONP sound quite musical and romantic with a an enthusiastic bass, a clear and dynamic midrange, an enhanced and open-sounding upper midrange, and a smooth treble. The soundstage is fairly wide with M2s driving ONP. 

Shanling M2s + ER4-XR – Shanling M2s tends to tone down the analytical nature of ER4-XR a bit, giving them a more natural bass instead of their typical tight one, improving impact, a revealing, clear and forward midrange, and a smooth top end that is free of any kind of fatigue. All in all, the pairing is listenable for hours on a row, and M2s brings out the best in ER4-XR, being one of my favorite DAPs to drive them.

Shanling M2s + Kinera H3 – The pairing sounds very nice, with a strong yet tight bass, a recessed yet clear midrange, and a very clear and energetic top end. The soundstage size and depth are okay, while the instrument separation is fairly good. 



Comparisons




Most comparisons have been taken with RE2000, Signature Studio, RE800, ie800, and DK-3001. Hiss is usually very hard to notice and I tend to not notice it at all, but I tried my best to compare how DAPs perform relative to each other in this aspect, as well as other aspects that might come off as relevant.

Shanling M2s vs iFi Nano iDSD BL – iDSD BL Nano is one of the best compact DAC/AMP units out there, even when you consider its powers against devices that are considerably more expensive than it, like Chord Mojo. Starting with the bottom end, iDSD Nano BL has a stronger impact, with better bass definition, the midrange is clearer on iDSD Nano BL, and the top end has better extension on iDSD BL. The soundstage is larger and deeper on iDSD BL, but this is to be expected when we consider that the entire structure of iDSD Nano BL is actually built around it being the best DAC/AMP the size and budget constraints allowed, while M2s has a lot of bells and whistles, like navigation options, APT-X Bluetooth, MicroSD Slots, and many other features. In the long run, M2s and iDSD Nano are complementary devices that work their magic together rather than direct competitors, M2s making an excellent source for driving iDSD Nano BL. 

Shanling M2s vs HIFIMAN MEGAMINI – Megamini is one of the very few budget DAPs that can stand against M2s, and if we speak only about the sound, as long as you don't mind a bit of hiss, Megamini's sound tends to be clearer, with a wider soundstage and a general more vivid presentation. The software, on the other hand, is much more minimalistic on Megamini, M2s having a few extra features, like Hiby Link, and wheel-based navigation, while Megamini relies on buttons for the navigation. The battery life is similar, and if one doesn't require all the bells and whistles of M2s, Megamini is quite the excellent DAP, but M2s offers the support for a few things that one might love to have around.

Shanling M2s vs Xiaomi Mi Max 2 – The sonic comparison is in favor of M2s, which has a fuller sound, better extension in the higher registers, and better instrument separation, along with a more dynamic sound. Of course, there are many things a smartphone can do that M2s cannot do, including games, internet, video abilities, and so on, but if we consider Mi Max 2 as a music player, M2s is the better sounding device, by a good margin. It should be noted that M2s has seriously better driving power when compared with Mi Max 2, which is a poor source, being unable to drive even most IEMs to decent loudness levels, while M2s has enough power to drive even power-hungry headphones. All in all, M2s will sound better than most smartphones out there, and at a very good price, and in a very nice form factor. 

Shanling M2s vs HIDIZS AP200 – M2s and AP200 perform similarly, with AP200 being a bit less enhanced in the bass, with a bit more impact, a similar midrange and a similar top end. The interface is Android with touchscreen on AP200, while it is a proprietary OS with wheel-based navigation on M2s. The soundstage size is similar between the two, along with the instrument separation, which is similar as well. This makes both AP200 and M2s excellent devices for what they are, and either is an excellent option. 



Value and Conclusion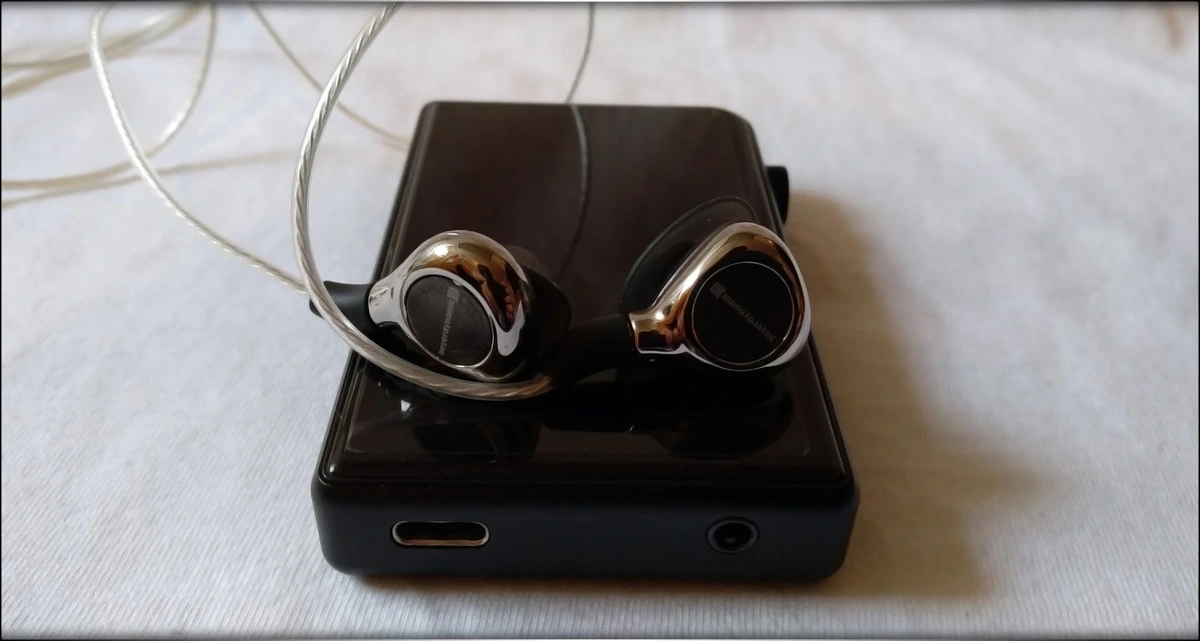 Shanling M2s is currently selling for about 200$, and it comes in quite a few colors, and it can be found within a multitude of shops from a multitude of countries, being one of the widest available entry-level DAPs out there. 

Looking at M2s from the build quality point of view, it is a very solid, sleek and elegant-looking device, sporting an awesome DAC and AMP configuration under the hood, along with Bluetooth APT-X and USB Type-C support. M2s is one of the very few entry-level DAPs sporting this kind of configuration, along with the excellent after-sales support provided by Shanling. 

Given its sonic signature, if you are looking for one of the most versatile devices that sports a very wide array of usage scenarios, along an excellent tuning, with a deep and impactful bass, a vivid and clear midrange, and a sparkly treble, Shanling M2s is one of the best DAPs I've seen in the entry-level area, sporting everything a good DAP should have, build quality, all the bells and whistles, and very good sound. 

If you're looking for an entry-level DAP, M2s is surely one of the best choices you can make!
Product Link
You can purchase Shanling M2s as well as other Shanling Products from www.amazon.com here: https://www.amazon.com/s?k=Shanling
---
---
--- Please remember to stay safe, and always have fun while listening to music!---
 - If you have a dime to spare, and donate, to help us with electricity and work expenses, it would make my day much brighter, as it would help me improve things around the website and increase the frequency of my posts - 
---
Full Playlist used for this review
We listened to more songs than those named in this playlist, but those are excellent for identifying a sonic signature.  PRaT, Texturization, Detail, Resolution, Dynamics, Impact, and overall tonality are all revealed by those songs. We recommend trying most of the songs from this playlist, especially if you're searching for new music!
https://www.youtube.com/playlist?list=PL_cjBXGmwSHSdGcwuc_bKbBDGHL4QvYBu
--- Contact Us ---






---
---