Opus #1s – Vivid Dynamic Strong
Opus #1s is the successor to Opus #1 from Opus, a rather large company from Korea, known already for having brought us Opus #2 and other amazing DAPs. #1s is their midrange DAP, and it is going to be interesting to see how it compares to other midrange DAPs.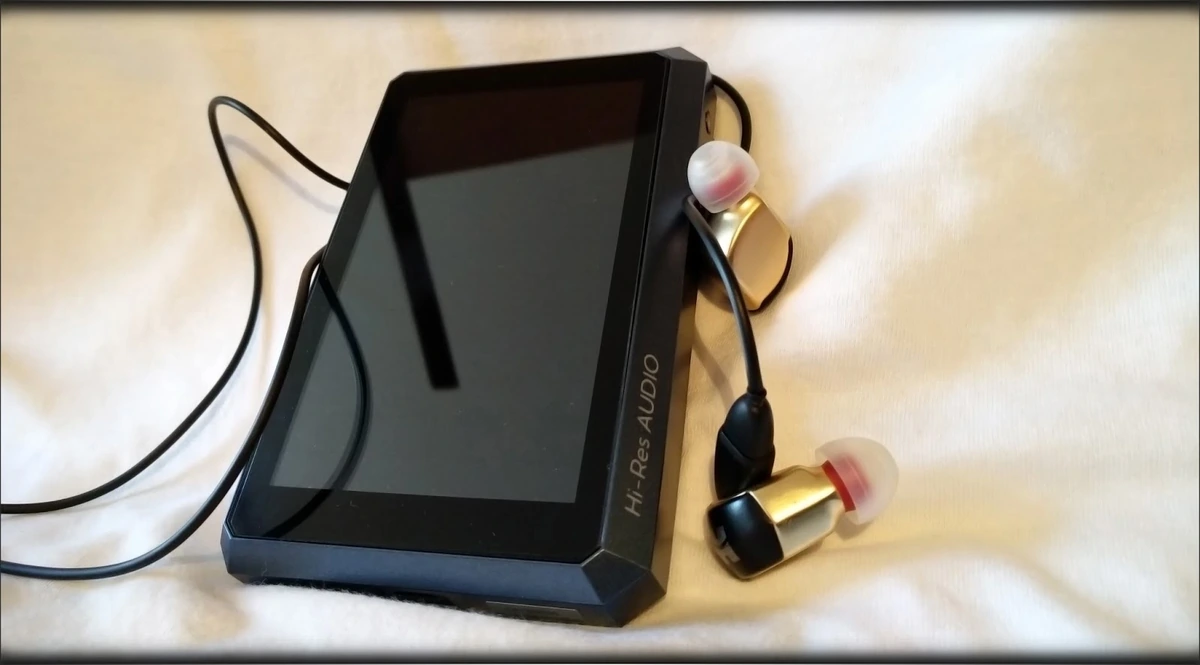 Introduction

Opus DAPs (Digital Audio Players) are some of the best-known Audiophile products around, being famous for their excellent musical sense and revealing abilities, along with exquisite designs and excellent after-purchase support. Opus are known to employ some of the most strict quality control procedures in their production lines, leading to long-lasting and reliable products, along with excellent overall experiences for their customers.

It should be noted that I have absolutely no affiliation with Opus, I am not receiving any incentive for this review or to sweeten things out. This review is not sponsored nor has been paid for by Opus or anyone else. I'd like to thank Opus for providing the sample for the review. The sample was provided along with Opus's request for an honest and unbiased review. This review will be as objective as it is humanly possible, and it reflects my personal experience with Opus #1s. Every opinion expressed is mine and I stand by it, the purpose of this review is to help those interested in Opus #1s find their next music companion.
Product Link
You can purchase Opus #1s as well as other DAPs from www.amazon.com here: https://www.amazon.com/OPUS-Hi-Res-Portable-Digital-Player/dp/B07892KFF3
Packaging

First things first, let's get the packaging out of the way: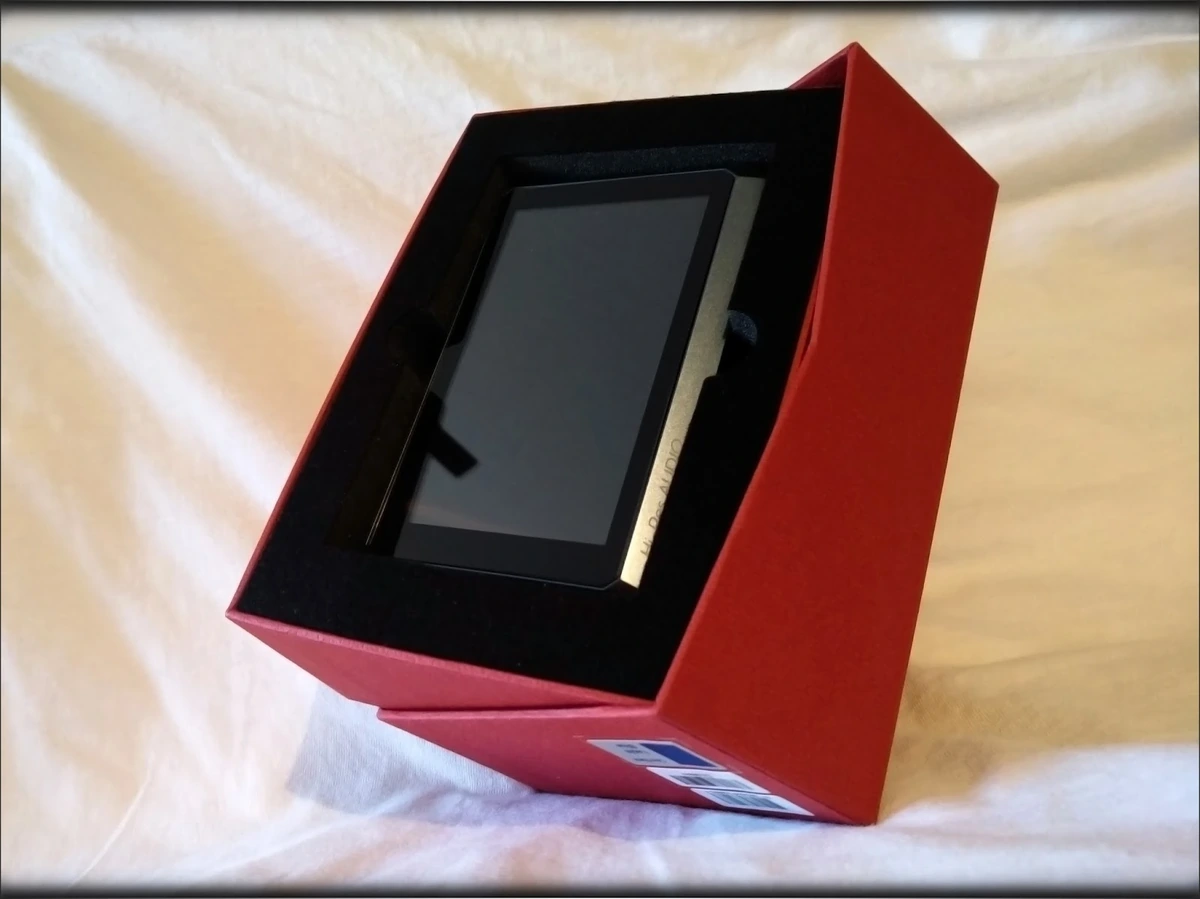 Opus #1s comes packaged in one of the legendary boxes made by Opus, and it is seated in a foam cutout, protected by a thick case from any kind of impediments met during transport and storage. The case has a red color, and it is dressed in a gray paper exterior, which has the technical details of #1s written with care, along with a few other informations about the product. We have the Blue version of Opus #1s, but we know that there is a violet version out there as well. 
Inside the package, there is a little envelope which includes all the papers for #1s, along with the warranty card, a little introductory paper, and a spare screen protector. Upon closer study, we can find that #1s comes with a screen protector applied from the factory, both on its face and on its back, which is made of glass. 

You can also find a genuine leather case in the package, which looks amazingly good on #1s, and you can also find a high quality USB cable for using #1s as a USB DAC. 

The box size is rather moderate for the device, but the unboxing experience is rather fun and premium, while the package contents are good, being enough to use #1s. 



Build Quality/Aesthetics/UI/Firmware

Starting with the outer appearance, Opus #1s is built like a tank.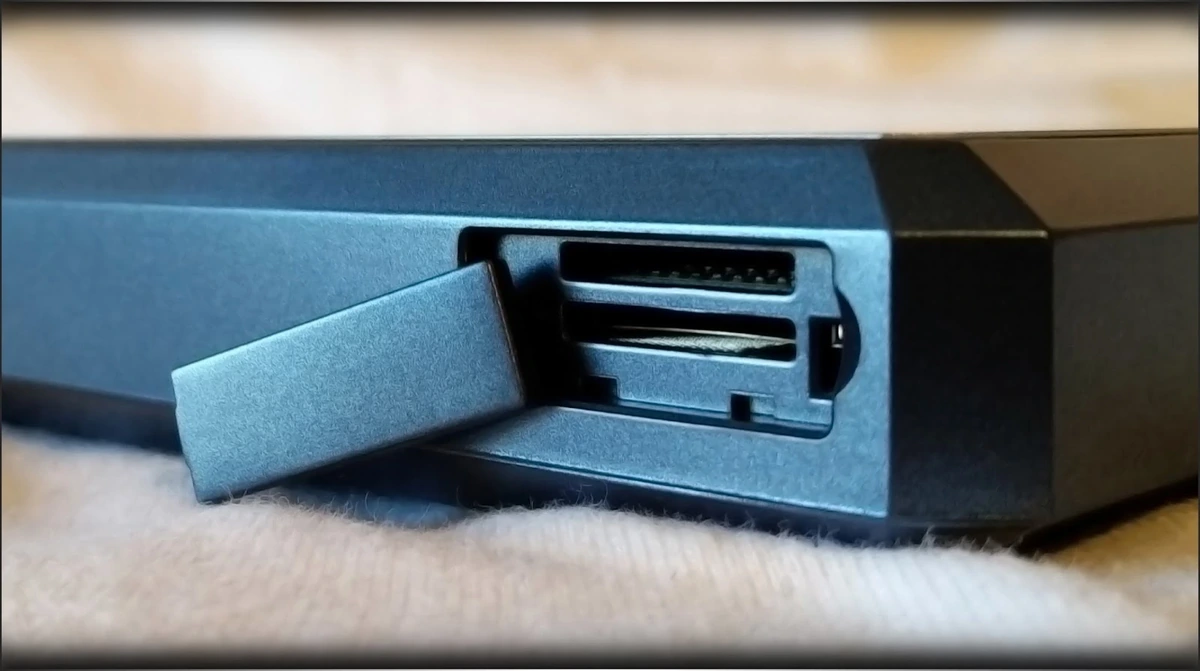 It has a door which protects the two microSD slots, which we found rather good in actual usage. It also has a very solid body construction which doesn't give in to pressure. 

The back is made out of glass and it features a beautiful pattern on it, while the frond is occupied by the beautiful display. 
Now the size and the resolution of the display are not quite as important as the color and the brightness, which are in one word, perfect. The display has a minor warm color tilt, so it won't go hard on the eyes even if you're quite tired when using #1s, and the brightness is incredibly high, thing which is excellent for outdoors usage. 
There is a power button on top, along with a 3.5mm TRS SE Headphone Output, which can also act as a line out, and there is a 2.5mm TRRS Balanced Headphone Output as well. On the sides you can find the volume control buttons, and the play / fwd / bckwd buttons, which all feel clicky and are nice to the touch. The microSD slot is on the left side of the device, while you can find the microUSB port on the bottom of the device.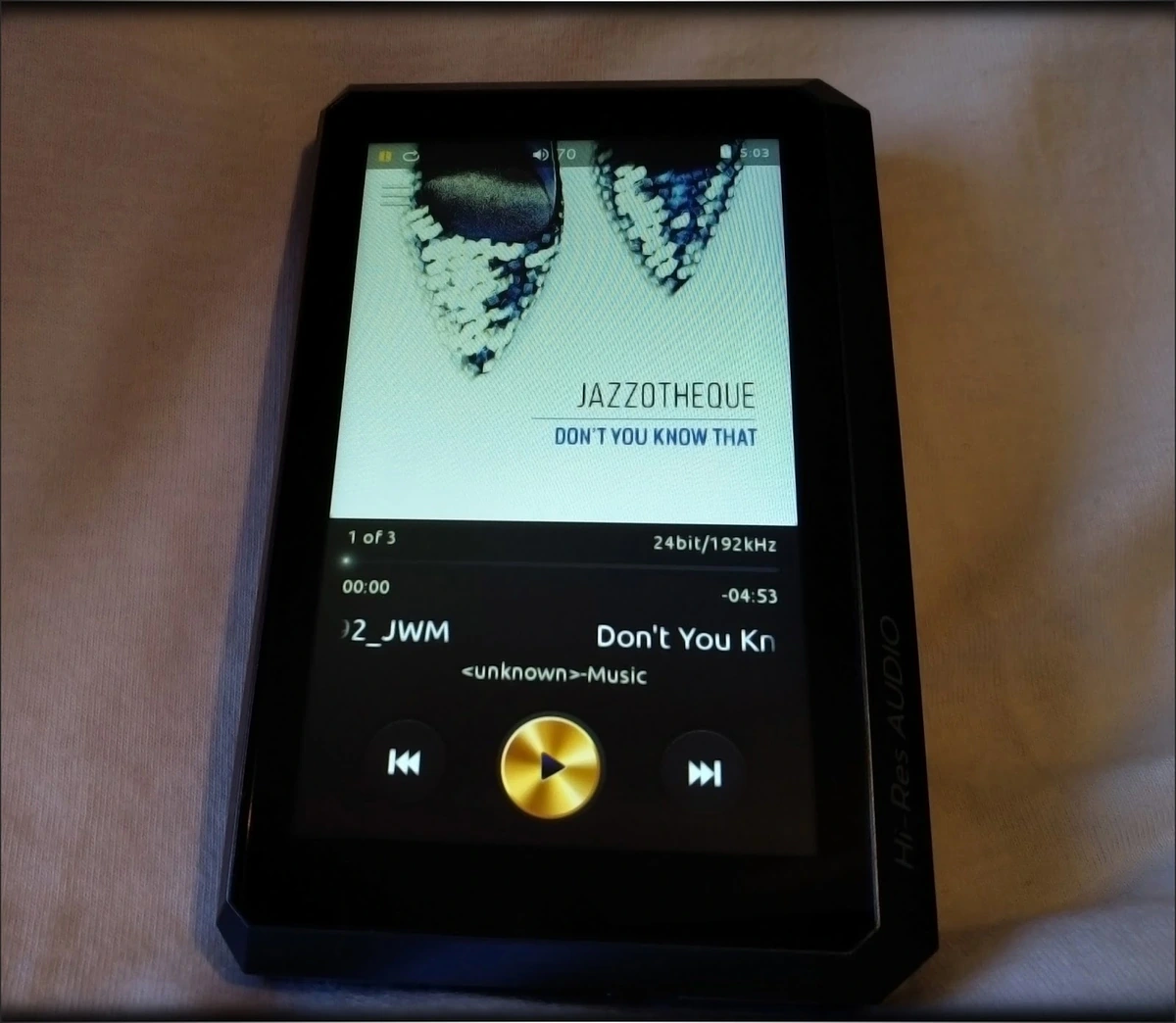 The firmware is based on Android, but #1s does not have Wifi, Bluetooth or any kind of connectivity, so it doesn't offer an option for sideloading apps, nor an option for google play store, so its default music app will be the main music app to be used with it. There aren't a lot of extras in the settings, but we're happy to notice that #1s offers a high-quality EQ option, which will surely come in handy for a few users. 

The overall device is quick enough for everyday usage, but it is not as fast (in software operation) as our Mi Max 2. #1s supports usage as a USB DAC, but it doesn't support usage as a transport to another DAC/AMP through its microUSB port. 

On the plus side, the fact that it doesn't come with any kind of extra features leads it to be one of the most stable DAPs we tried to date, and we had literally zero crashes with it during more than a month of usage and stress. It simply works and it works well, there is nothing to complain about its software, and we feel it is one of the DAPs with the most bulletproof software on the market at this moment. Even other DAPs from Opus have shown software glitches once or twice, but #1s is absolutely stable and ready for usage. 

The only minor downside we found during our time with it was that it needs to rescan its entire media library every time the user turns it on, so the user should either leave it in sleep mode (which consumes a very insignificant amount of battery), or get accustomed to turning it with 3-4 minutes before actually using it. We went with a combination of both, and our experience was amazing, but we felt we needed to mention this. 
Sound Quality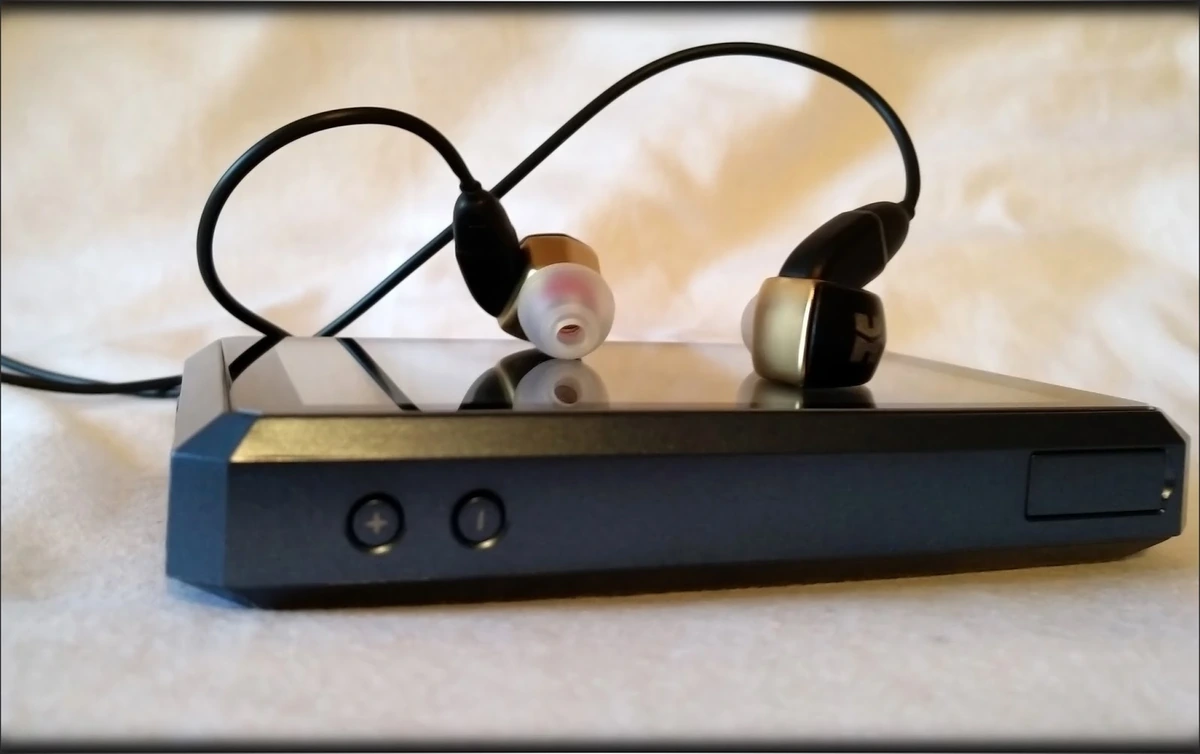 Opus #1s is interesting in its sound, and we need to mention that it is priced around 400$, being above the entry-level area, and slowly crossing in the upper midrange area for DAPs. The general tuning is rather neutral, with a touch of warmth. The transparency is great, but if there is one thing that really defines #1s, that is power. Both driving power and general strength of sound, music feels strong, forward and well defined, but not bright or dead-neutral, rather with a drop of warmth on top. 3
Bass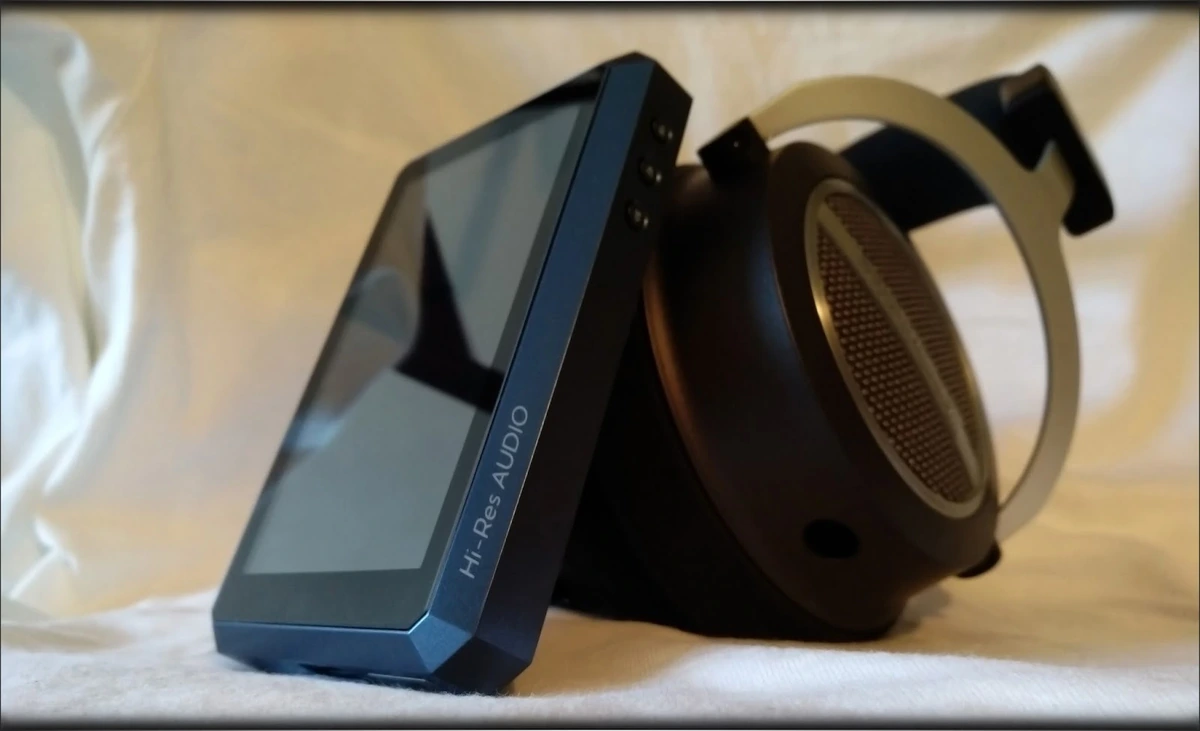 The Bass of #1s is rather deep and has amazing strength, and we found that it goes as low as the human ear can hear, especially with IEMs and easier to drive headphones. Even with harder to drive headphones, #1s is able to hold its ground and go as low as it has to, all while keeping a good tactile feeling, and while offering a rather satisfying experience to the listener. The detail in the bass is great for the price range, and we found nothing to complain in the bass department. There is a touch of warmth here and there, but it is rather minor, and without knowing what to look for, one might not hear it at all, as it is a mostly neutrally tuned DAP. 
Midrange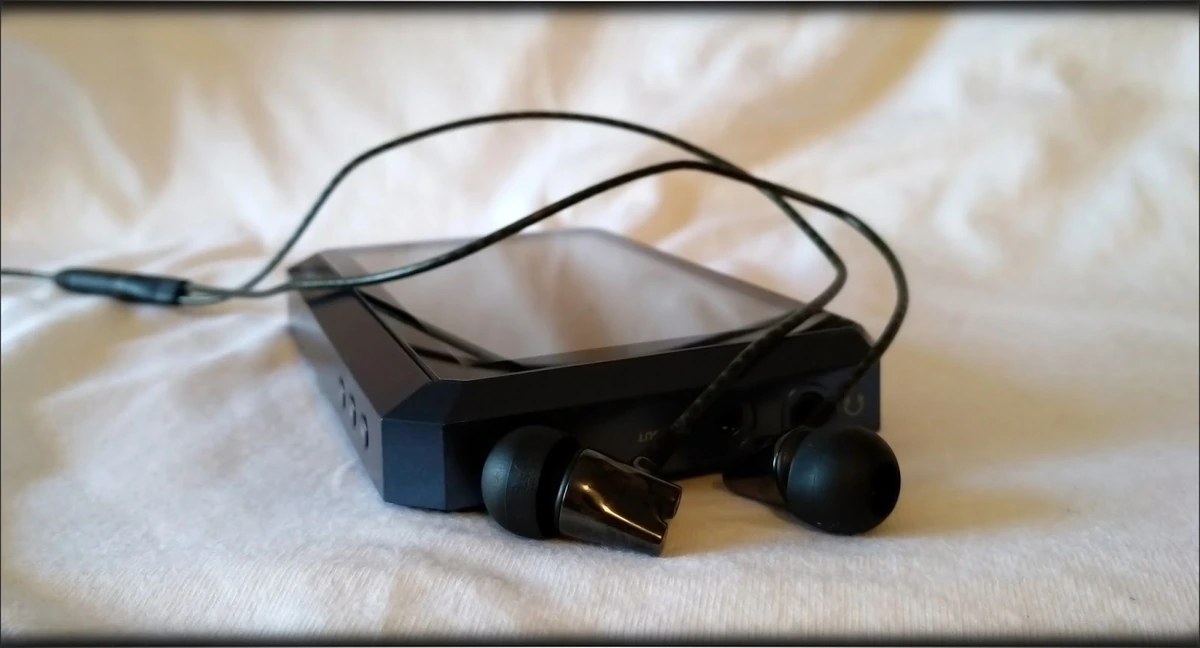 The midrange is characterised by a slightly forward presentation, with a more personal approach to music, presenting things up close, all while being rather transparent. The vocal tonality is spot-on, and it can fight even with Opus #2 in vocal tonality, but it can't fight with it in detail. The overall detail of the midrange is good, but it won't reach quite the level of X7mkii, Opus #3 or Opus #2. Still, for 400$, it is an amazing level of detail coming from a single device. Voices have good texture and realism to them, while guitars feel emotional and juicy. The midrange tends to be natural towards ever so slightly smoother side of things, being rather easier on the ears, than something like iDSD Nano BL with its filter set on measure. This also means that some finer textures in synths may get smoothed by a little bit, but violins and voices have a very effortless presentation to them. Effortless is a good way to define its sonic performance in general, but it still isn't as smooth as FiiO X5-3 which was a tad too relaxed and laid-back. 
Treble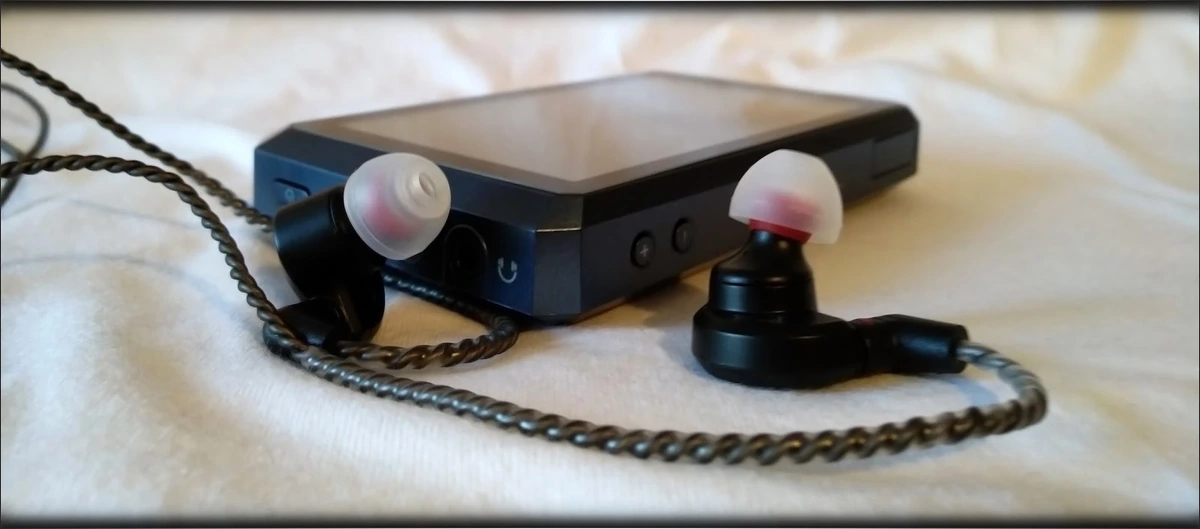 The treble of #1s is on the neutral to ever so slightly smoother side of things. It has a good amount of glimmer and can reach the highest registers when it needs to, but it is slightly smoother, with little grain and maybe a touch less aggressiveness than we generally like. This makes Opus #1s ideal for Jazz and relaxing music, and Opus even has a beautiful Jazz album on #1s by default, but it makes it less aggressive for metal and music where a rough and more forward treble might be welcome. We'd like to emphasize the fact that this happens by a very little bit, and once again, for the most part it is neutral, those finer nuances being hard to notice without knowing what to look for, or without having access to other devices to compare it to.
Soundstage

The soundstage of #1s is pretty good for its price, and while the size itself is more on the intimate side, it is not congested, and instruments have a good amount of separations between them, offering a rather fun and pleasing experience. The overall size of the soundstage extends well in width, but it is not very tall, and it is not very deep either, offering once again, more of a room experience rather than a large soundscape like Opus #3 offers, or a deep and very carefully layered experience like #2 offers. 
Portable Usage

Now, when it comes to its portability, we reach a new chapter of portability with #1s. It is not quite thin, and it is actually thicker than all of our other devices, but it is not quite that wide, and it is not quite that tall either, having a smaller overall footprint that Xiaomi Mi Max 2, our test smartphone. The overall device feels really nice in hand, and it actually feels more nimble than other Opus DAPs, where #3 had a little rough corners, and where #2 was a tad too large in width to sit as comfortably.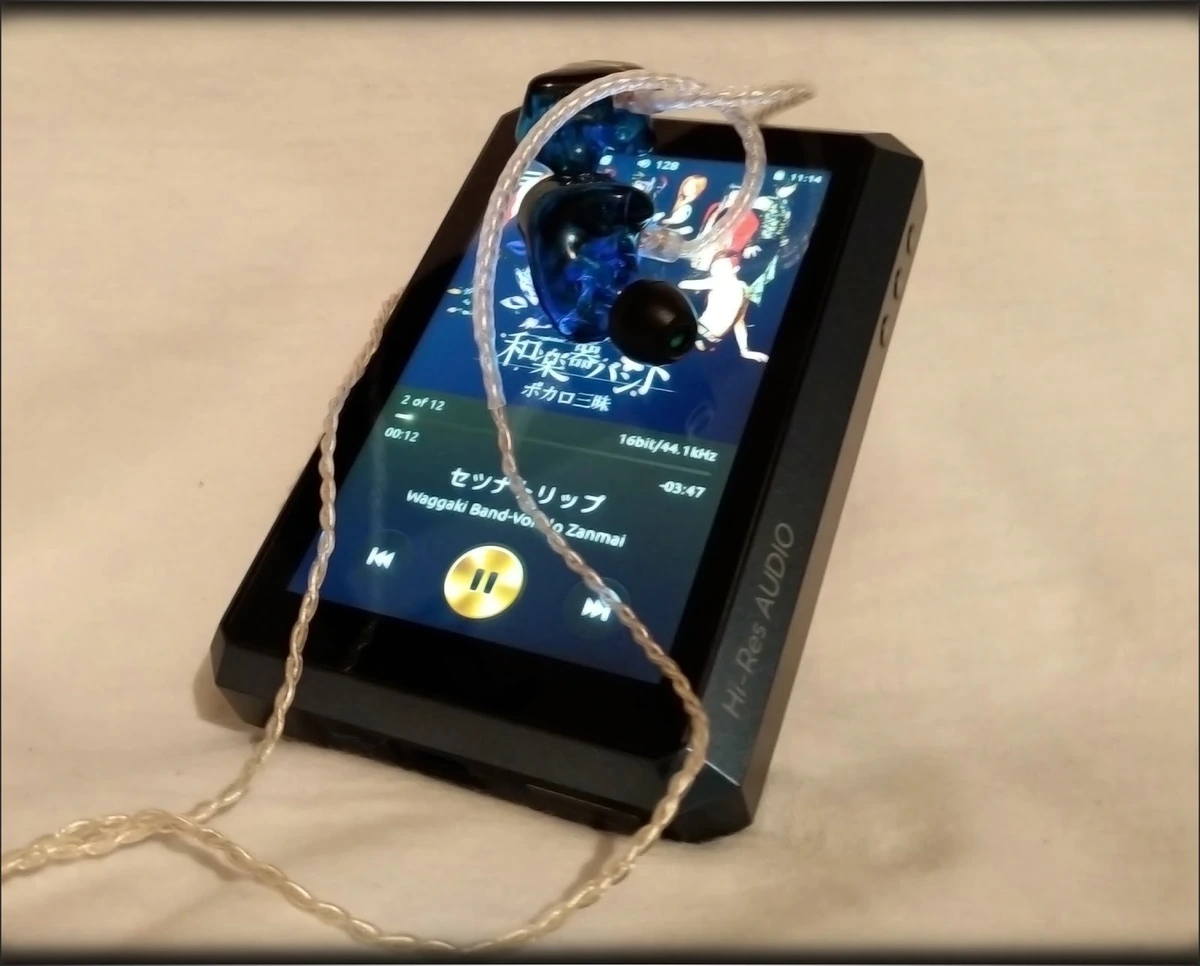 #1s does not come with any kind of connectivity, like Wifi or BT, so this should be taken into account when considering whether #1s should be your future DAP, as Streaming will not be an option. 

With 2 microSD slots, #1s is rather amazing at keeping a large collection of music on-the-go, and it actually fits our entire music collection. The scanning time for our entire music collection, which is around 450 GB of Flac + 320 kbps MP3 files, is around 3-5 minutes, and it is rather simple to turn the device on before leaving for a walk, as it will finish scanning before we can take on our shoes and coats. 

The power #1s has is enough to drive even really hard to drive headphones, thing which might seem counter-intuitive when one looks at its price, but #1s has a lot of power to spare, and virtually any IEM should be driven with ease, and even full over-the-ear headphones should be no issue for #1s, even if we're talking about some harder to handle cans. 

The battery life is fairly good for #1s, and it is a pretty good overall device for portability, and since our usage scenario implies usage of stable libraries much more than streaming, it was an amazing experience for us and we feel that it is one of the best at around 400$. 


Select Pairings

Please note that for any pairing, the IEM has more impact on the final result than the DAP, the best DAP being one that is as transparent as possible – #1s being quite good at this.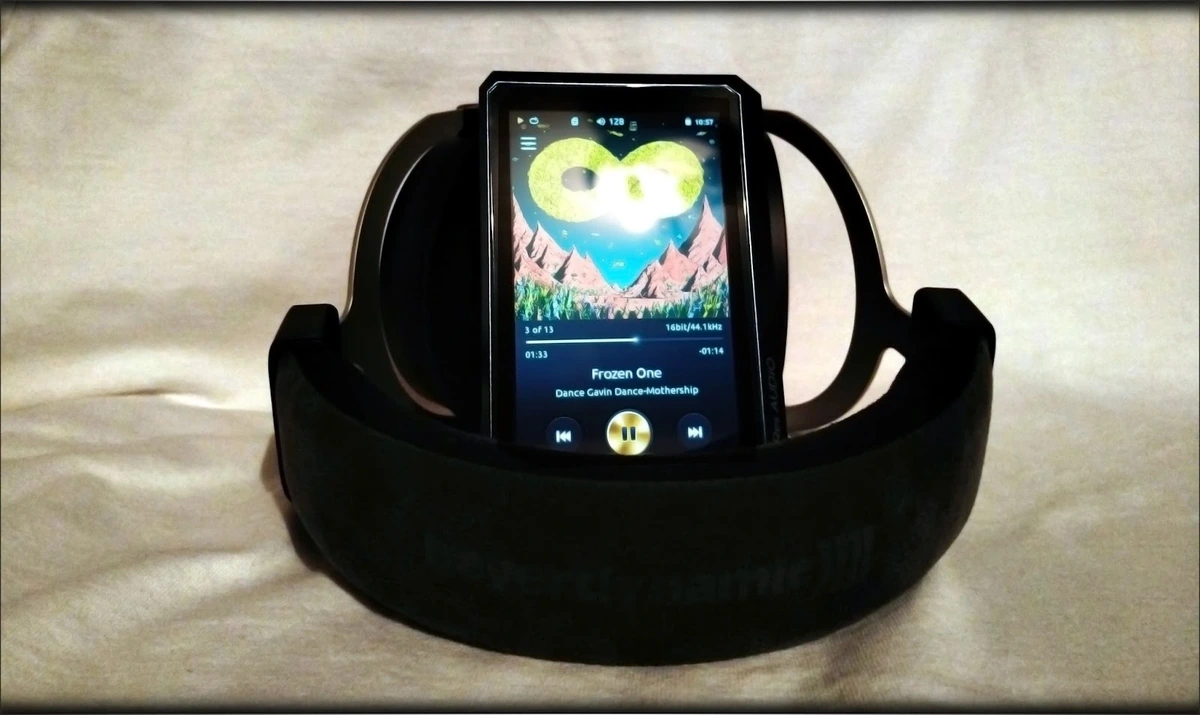 Opus #1s + Dunu Falcon-C – #1s provides a very good driving source for Falcon-C, with no apparent hiss, and with an excellent amount of details, featuring a powerful and impressive sound. Falcon-C presents its typical clear and focused sound, with an intimate soundstage and a sparkly treble, all while having a nice edge on musicality and instrument separation. 
Opus #1s + FiiO F9 Pro – F9Pro is the bigger brother of F9, and combined with #1s it sounds rather impressive, with a very natural presentation and great instrument separation, excellent detail and resolution, and a larger soundstage width.  
Opus #1s + Unique Melody Martian – UM Martian is quite a precise and clear IEM with a tight bottom end, a clear and very detailed midrange, and a bright and energetic top end. Opus #1s cuts a bit of its natural aggressiveness and replaces that with a more musical and smoother experience, making UM Martians sound more natural and realistic, all while losing a bit of detail from their rather analytical sound. 
Opus #1s + Sennheiser IE800 – IE800 sounds rather impressive driven by #1s, coming through with its typical strongly U-shaped sound, with a very well separated sound and a very engaging and impressive top end. The main difference one can expect with IE800 from different DAPs is a difference in resolution and level of details, where #1s performs rather decent, and we must admit that we might have been spoiled by flagships for IE800, from the likes of Opus #2 and iBasso DX200. 
Opus #1s + HIFIMAN RE2000 – Being a Summit-fi IEM, RE2000 is given an interesting sound by #1s. Amazingly, the mighty resolution of RE2000 is present with #1s, and it is able to give them an excellent detailed sound, while the soundstage is rather intimate and and the treble is a tad relaxed, and might require a bit more sparkle, at least like an Opus #3 has. 
Opus #1s + Beyerdynamic Xelento – Being a romantic IEM, Xelento pairs interestingly with #1s. To our amazement, the pairing actually works quite well, and while Xelento already has a very strong and emphasized bass, it doesn't get overbearing or too much with #1s, and with Xelento's already smooth top end and general signature, #1s makes a very fine combination and solution.  
Opus #1s + Ultrasone Signature Studio – Signature Studio is fairly hard to drive, but Opus #1s does its job with amazing efficiency and ease. The sound is rather wide and the instrument separation is quite amazing. Signature Studio is less source dependent as long as it gets enough power, and happily, #1s is able to give them that power and to make them shine.  
Opus #1s + Meze 99 Classics – Meze 99Classics is an interesting pairing with #1s, as, as we've noted before, 99C requires a good amount of treble to reach their maximum potential. Happily, the EQ configuration of #1s proves itself to be very capable and it is able to bring 99C to their potential, making them shine with a detailed sound. 
Opus #1s + iBasso IT01 – IT-01 is another interesting IEM to combine with #1s, as IT-01 is a rather warm IEM with a sparkly treble, but not with a very aggressive sound. The combo sounds rather good and effortless, making music sound a tiny bit laid-back, but with the sparkle in IT-01's treble being there, it still is a very engaging experience that one will fall in love with.  
Opus #1s + ClearTune VS4 – CTM VS4 is a new IEM we are going to review, and they have an interesting sonic signature, somewhat similar with iBasso IT-01, with maybe less sub-bass, an enhanced and romantic mid-bass, a thick and satisfying midrange, but with more detail, and with a little dip in the upper midrange, after which they bring more sparkle in the overall treble, especially in the upper treble, sounding rather close to what ClearTune notes them to sound like, Vintage, somehow reminding us of rock-n-roll and older rock typical mastering, with a very healthy dynamic range. Combined with #1s, they become a tad laid back and sound quite effortless, being a more relaxed experience than they typically are. 
Opus #1s + Dita Answer, Truth Edition – Dita Answer, the Truth Edition is a rather analytical IEM with excellent resoltion and revealing abilities, with a neutral bass and mid-bass, a neutral and very clear midrange, and a more enhanced and sparkly treble that is sure to be extremely engaging. Dita Answer The Truth Edition is really good at spotting treble that is a tad grainy and it shows #1s to be a smoother and more laid-back DAP, with a rather excellent overall treble presentation. 
Opus #1s + IMR Acoustics R1 – IMR Acoustics R1 is another IEM we just received, but it is a IEM which you can tune to your preferences, and #1s is a good source to pair it with. The sound will vary a lot with the way you configure it, but the detail and overall sonics with #1s being on the warmer and more musical side.


Comparisons

Opus #1s vs Cayin N5ii – We should start with the obvious, Cayin N5ii has a lot more features than #1s, coming with Streaming abilities and a lot more usage potential, for those who are into this type of thing. Cayin N5ii also comes with two microSD slots, so it does make a pretty interesting device, being really well-priced and very very attractive. In side, N5ii is smaller than #1s by a good margin in every direction, but since we use Mi Max 2 as a smartphone, we usually prefer larger displays for easier control. Cayin N5ii had a few bugs to sort out at first, but now it is getting stable, while #1s has been absolutely stable since the first moment we received it. The display, on the other hand, has much better color, much better contrast, much better brightness, larger size and looks better on Opus #1s, while it is smaller on Cayin N5ii. The overall navigation, on the other hand, is more natural and feels more native on N5ii, where with Opus #1s, we got used to it, but it isn't always the most intuitive navigation. Cayin N5ii can sideload apps and has Hiby support, while #1s does not have any of those features. The sound is more neutral on Cayin N5ii, with a slightly colder and more aggressive approach, thing which we actually like a lot, as it also feels a tad more revealing. The soundstage is similar in size, and there is a similar amount of overall detail, although on N5ii it is more expressed. In the end the two devices are very different, N5ii being a multi-purpose device with a much wider usage scenario, covering even #1s's main usage scenario as it features two microSD slots, but it is a smaller device, more nimble, easier to use with one hand for people with smaller hands, Opus #1s having the better display, and more driving power available to it, along with a warmer sound and a more laid-back presentation with a slightly more effortless and less aggressive presentation. They serve very different usage scenarios, and we feel that users will be more attracted to one of them, depending on their usage scenarios and tastes, the device design being rather different as well. 

Opus #1s vs Opus #3 – Opus #3 is interesting to compare #1s to, as it seems to go on sale once in a while, situation in which its price gets close to #1s. Starting with the overall device, #3 has a similar size, with a similar display, although with less warm colors, and while the overall size is the same, #3 has a few more angles and corners in its design, looking a bit more aggressive, but also being a tad less nimble in one-hand usage. The sound is fairly more aggressive and more engaging on #3, with more sparkle in the treble, better instrument separation, larger soundstage, and a less laid-back presentation which is more vivid in the long run. The two devices are quite different, and #3 feels like an overall upgrade to #1s, although #1s might have more raw power for powering power-hungry headphones, and while #3 has streaming abilities and all the bells and whistles one can wish for, #1s has two microSD slots, where #3 has only one, #3 feeling like a more wide-usage-scenario device rather than the very focused and expert device #1s is. 



Value and Conclusion

Priced at around 400$, Opus #1s is one of the better priced DAPs out there, being quite affordable and very interesting of a deal, for what it is. Starting with the build quality, it is, in one word, amazing. The whole device feels very sturdy and doesn't show any kind of issue with the build quality, and it was one of the best displays we've seen in a DAP, with excellent brightness, colors and contrast, all of which are essential for proper outdoors usage.

The sonic performance is well above what we expected from a 400$ device, and Opus reminded us that they can make an awesome device for a very fair and affordable price. The sonic performance can compete with similarly priced devices rather well, and its power alone is a mighty thing to place in a DAP, being quite strong. The soundstage is rather personal and the music is a tad laid-back, the overall sound feeling rather musical and enjoyable, without any kind of tonal imbalance and without being too relaxed to listen metal music with. 


All in all, #1s is a great example of a greatly balanced overall device for 400$, and there's very little we'd want to change on it, although if one requires Streaming or Wifi / Bluetooth, #1s does not offer any of those services.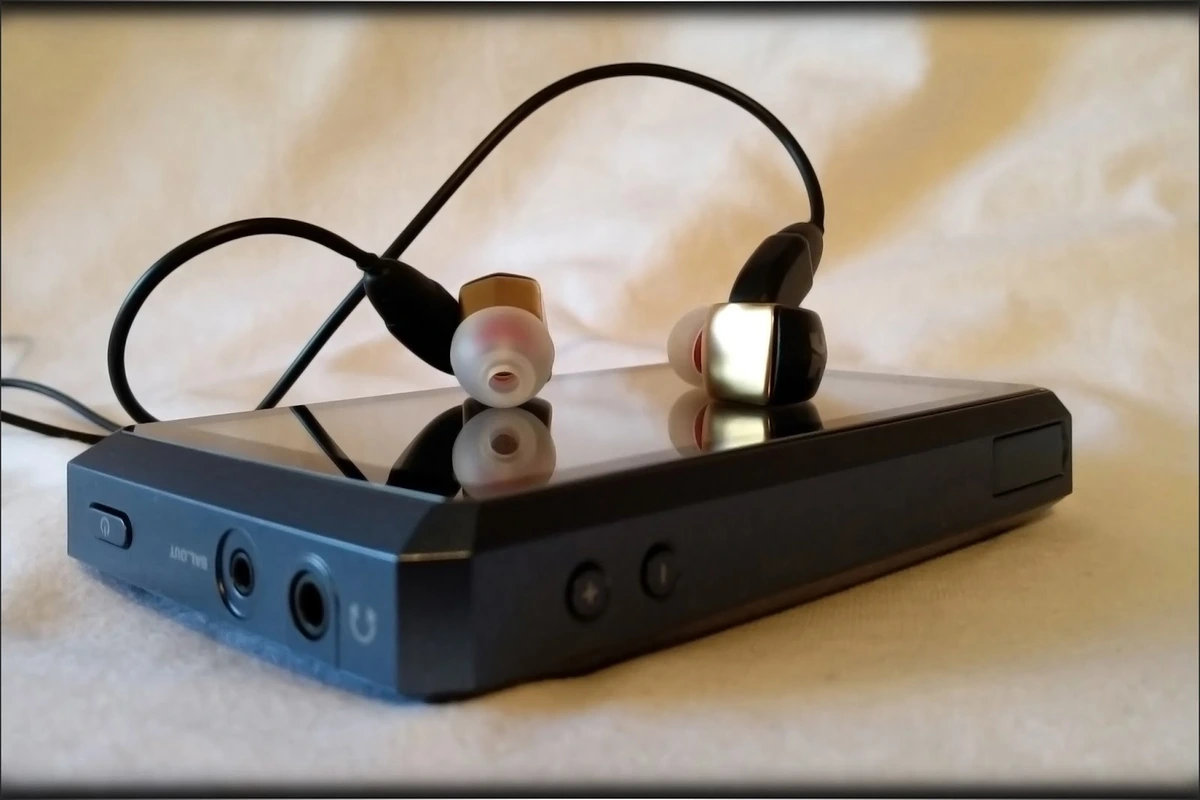 All in all, Opus #1s is a well priced DAP, with a clean and clear sound, a neutral to warm tuning, with a slightly laid-back presentation, and an excellent overall device experience, being one of the devices we consider really worthy to look into at this price. With an extremely stable firmware, it will surely be a favorite for those who just want to listen to music from their collection and who don't need more than a simple, but very stable device. 
Product Link
You can purchase Opus #1s as well as other DAPs from www.amazon.com here: https://www.amazon.com/OPUS-Hi-Res-Portable-Digital-Player/dp/B07892KFF3
---
---
--- Please remember to stay safe, and always have fun while listening to music!---
 - If you have a dime to spare, and donate, to help us with electricity and work expenses, it would make my day much brighter, as it would help me improve things around the website and increase the frequency of my posts - 
---
Full Playlist used for this review
We listened to more songs than those named in this playlist, but those are excellent for identifying a sonic signature.  PRaT, Texturization, Detail, Resolution, Dynamics, Impact, and overall tonality are all revealed by those songs. We recommend trying most of the songs from this playlist, especially if you're searching for new music!
https://www.youtube.com/playlist?list=PL_cjBXGmwSHSdGcwuc_bKbBDGHL4QvYBu
--- Contact Us ---






---
---