IKKO OH300 Lumia – Photochromic Dynamic Sound
IKKO OH300 Lumia is a 49 USD pair of IEMs / In-Ear Monitors designed around a single dynamic driver 10mm in size, with a beautiful shell case, good ergonomics, and a fairly good cable too. Today we will be reviewing them and see if they are worth the rather pocket-friendly asking price. 
Introduction
IKKO is a rather versatile company known for having designed a large number of products with different function, designs, but always staying within a mindful price range for everyone with average pockets to afford just fine. The IEMs we're reviewing today come from the entry-level, but so far IKKO hasn't disappointed even if the products they made were priced very competitively. You can always purchase IKKO products from their own website, but also from Amazon, to have the best support, best return window and best overall pricing.  
It should be noted that I have absolutely no affiliation with IKKO, I am not receiving any incentive for this review or to sweeten things out. I'd like to thank IKKO for providing the sample for this review. Every opinion expressed is mine and I stand by it. The purpose of this review is to help those interested in the IKKO OH300 Lumia IEMs find their next music companion. 
Product Link
You can grab one from www.amazon.com here: https://amzn.to/3r1dXo4
If you're in the UK, you can grab one from www.amazon.co.uk here: https://amzn.to/3EmIL5N
And if you're from Europe, you can grab one from www.amazon.de here: https://amzn.to/3Z2Q1Ny
Build Quality/Aesthetics/Fit/Comfort
Starting with the build, we have a simplistic, yet effective IEM in OH300. The outer shell is designed with a photochromic glass to protect the internal circuits and drivers from harmful UV rays. This is pretty similar to the glass you typically see on seeing glasses to help protect the eyes from UV rays. It also provides a really nice design and aesthetic, which I think will be far more evident for most folks, especially as OH300 looks really nice in person and especially in sunlight.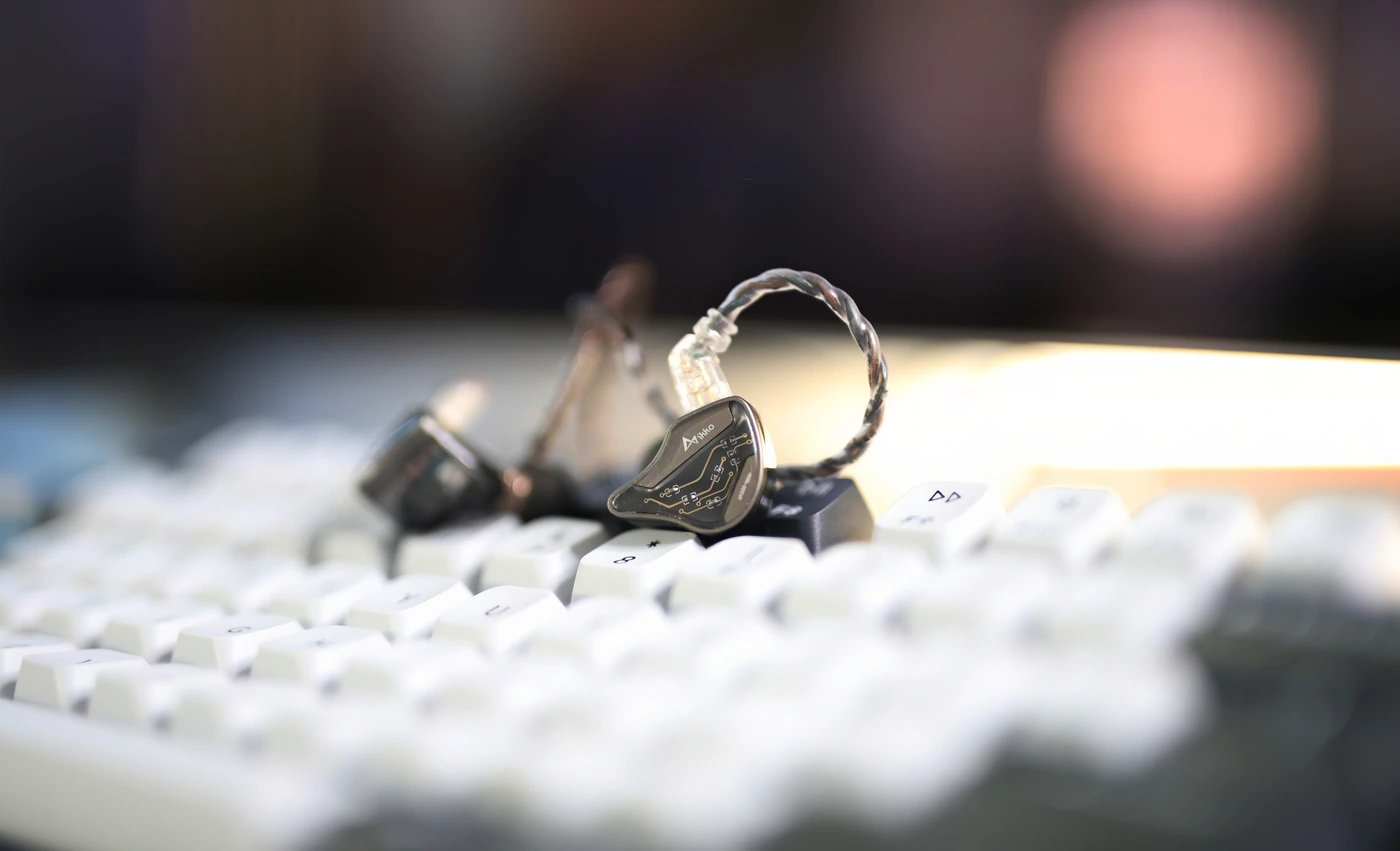 The driver is a 10mm dynamic driver with Liquid Crystal, and it features an impedance of 32 OHMs and a SPL of 107 dB. This being said, OH300 Lumia is quite sensitive to hissing and will hiss with sources that IEMs with a lower impedance don't hiss with as much. For example, they show hissing with both FiiO K9 PRO and SMSL DO400, so you're best with a source that is known to be really silent. 
The driving power needed to properly drive the OH300 Lumia is low, and they can do just fine with most dongles. You will have goof comfort wearing them, and there's no void or driver flex, but you will have excellent passive noise isolation, between 22 and 28 dB, you can barely hear the keyboard typing noise, and mouse clicks, even without music playing. With music playing at even low levels, the background noise disappears completely. 
The shape is very ergonomic, the IEM shells are fairly small, but the cable coils quite strongly around your ear, which can become uncomfortable after a while. The cable is an OFC or Oxygen Free Copper cable, it has a standard length and shape, but the surprising part is that we have 6 pairs of tips, two stiles, and 3 sizes of each. All in all, you are bound to get good comfort, and OH300 Lumia is generally super pleasing to use. 
Sound Quality
For typing today's review I've paired the IKKO OH300 Lumia with a few matching sources, including Hiby R2 II, Aune S9C PRO, Shanling UP4 2022, Shanling UA2 Plus, iBasso DC04PRO, ddHIFI TC35C, and HIDIZS XO. Since the cable is 3.5mm single ended only, you will have to use a SE source, but the cable attaches to the IEMs via a 2-Pin connector, so you shouldn't have any issues finding a replacement if you'll want to go balanced.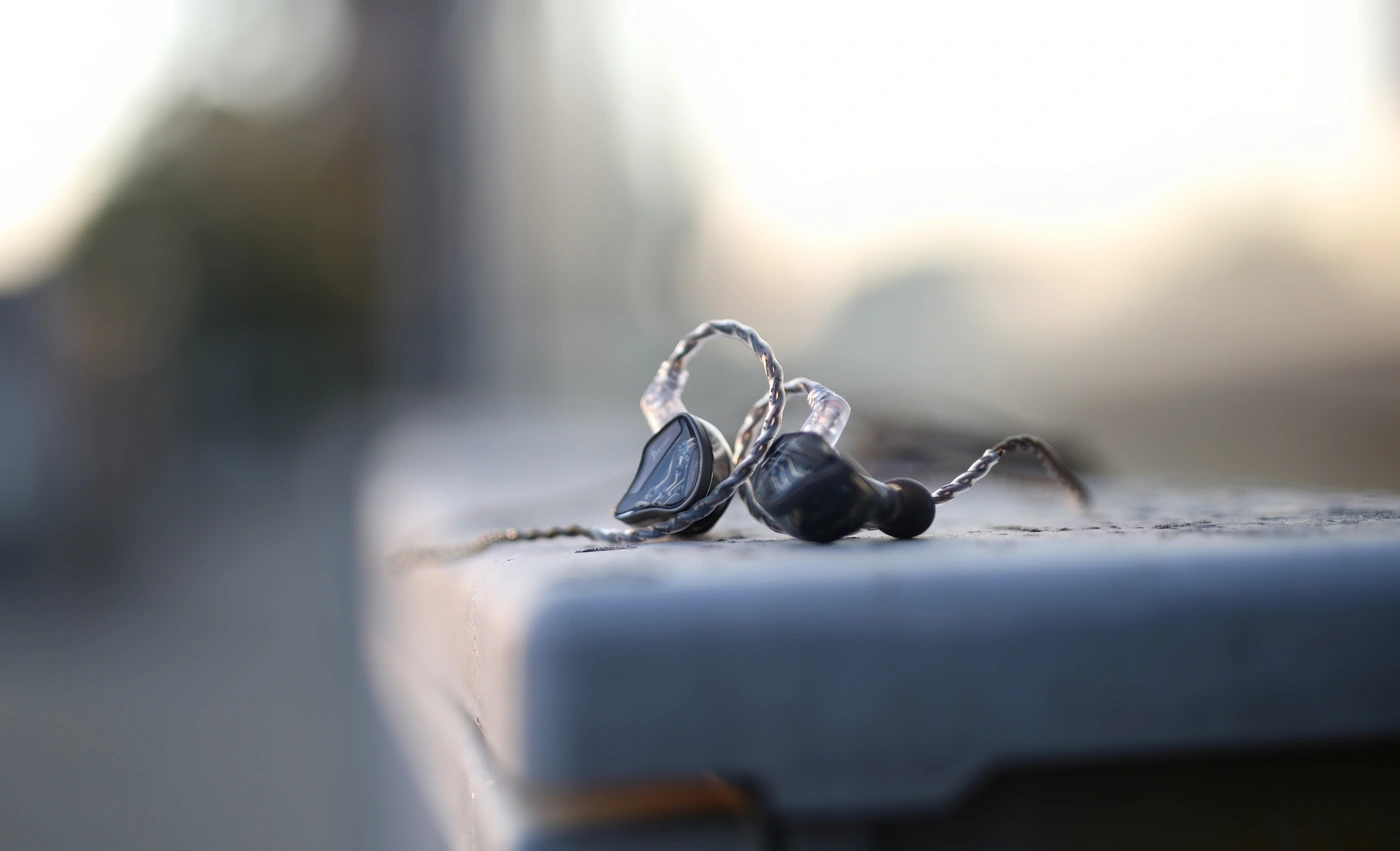 The overall sonic signature and tuning is clean, sharp, detailed and mostly V-shaped. There's a good balance of low end punchiness, and upper midrange / lower treble brightness, although the main treble is quite rolled off in the extension, and there is no treble sharpness or fatigue to the sound. The imaging and resolutions are very good for the price point, the staging is natural and not very intimate, plus the entire sound is dynamic, punchy and engaging. 
We have a pretty strong bass uplift starting with about 40-45 Hz, after which there is a sudden increase in presence and the whole bass takes a good shape and a full, deep presentation that offers exceptional impact, depth and punchiness. The bass is punchy more than it is wide, it is a direct, dynamic bass that is satisfying for all music. With bass enhanced music and dubstep, the bass struggles a bit and will show a ribbed texture instead of a smooth large bass body, so if you're looking for a proper basshead IEM, OH300 Lumia will not be it. Rather, it will show you when a song goes for more bass than is natural to have, and with rock, metal and music that sounds mostly natural, OH300 Lumia will sound very natural as well.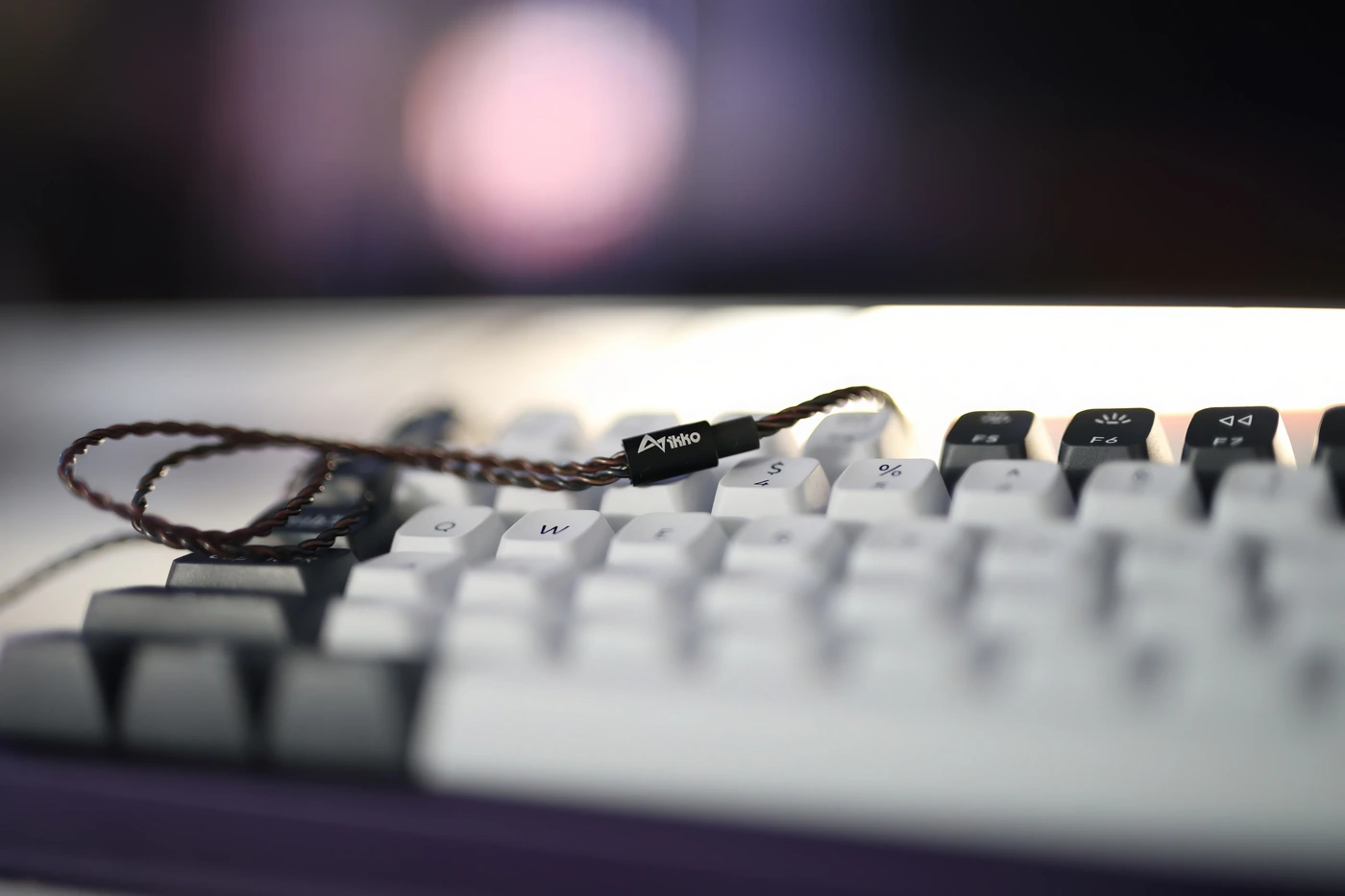 The midrange has a sweet, pleasing tonality, it has no obvious coloration that would need correction instantly, and OH300 Lumia seems to handle both male and female voices rather well. We have a clean and sharp overall sound in the mids, with no over texturization and the dynamics are handled well. We generally have a short and quick attack, a natural sustain and a natural decay for each musical note. The imaging is good, towards great, and I often forget those come in at 49 USD and not more, making them a really compelling and proficient IEM for what you're paying. The upper midrange starts to be increased in presence relative to the lower midrange, and this is to combat the uplifted bass, creating a good tonal balance and disallowing the sound from being too thick, too smooth or lacking energy.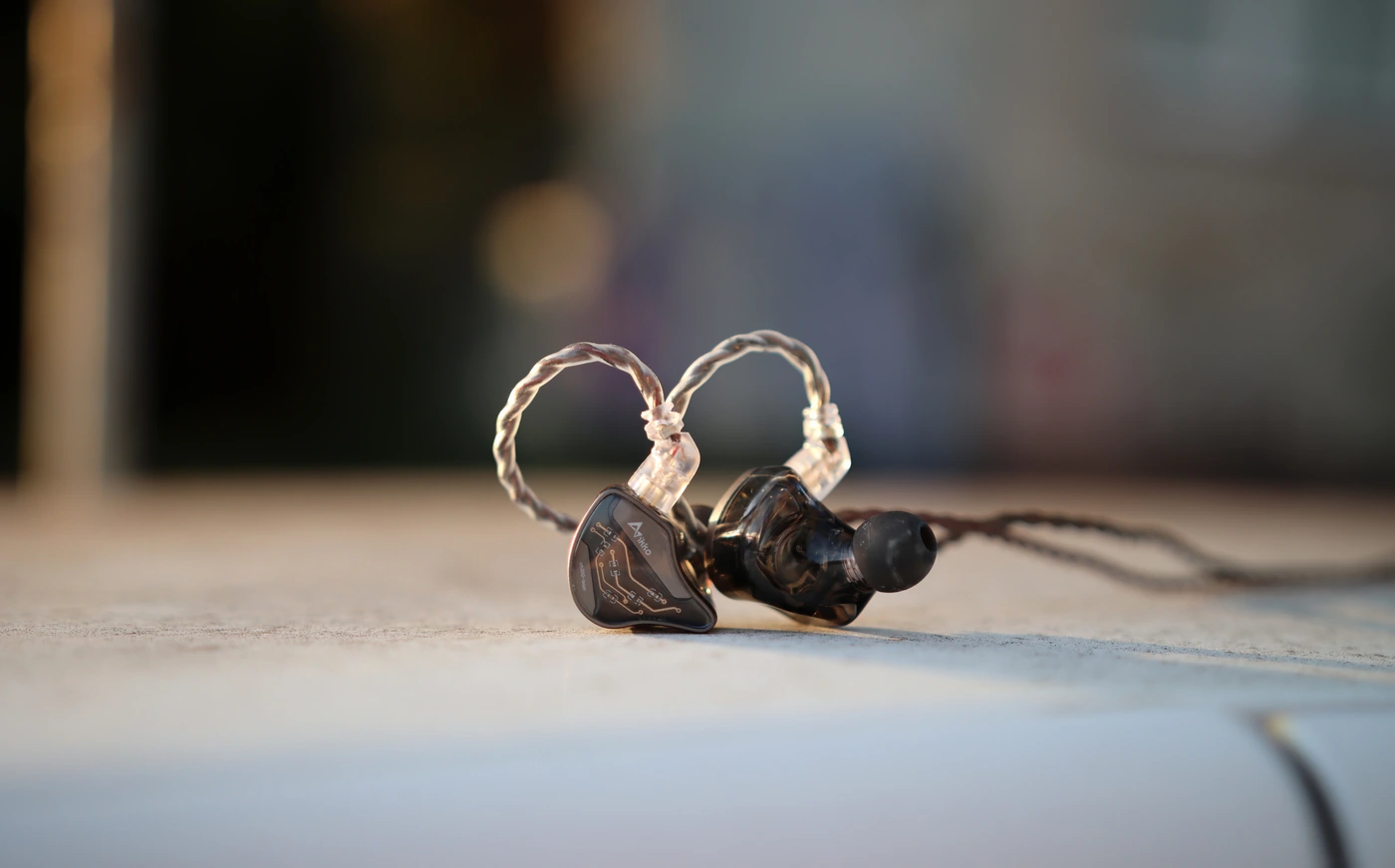 The treble is clean, smooth and rolls off entirely above around 12 kHz, creating a smooth image without harshness or rough edges. All the sharpness and edginess in the sound is in the upper midrange and very little in the lower treble, cymbal crashes actually being somewhat hard to hear, as the roll off starts as early as 8 kHz. All in all, thanks to the natural midrange tonality, good energy in the whole sound, and pleasing overall presentation, IKKo OH300 Lumia never really feels like it is missing anything, doesn't sound strongly colored and insead sounds pleasing, smooth and clean. 
Value and Conclusion
The value of IKKO OH300 Lumia is incredible, and although it is not perfect, it is a very functional product, a comfortable IEM, with a clean, dynamic and engaging sound that you'll never want to escape and rather want to experiment more and more, allowing you to basically listen to music and have fun.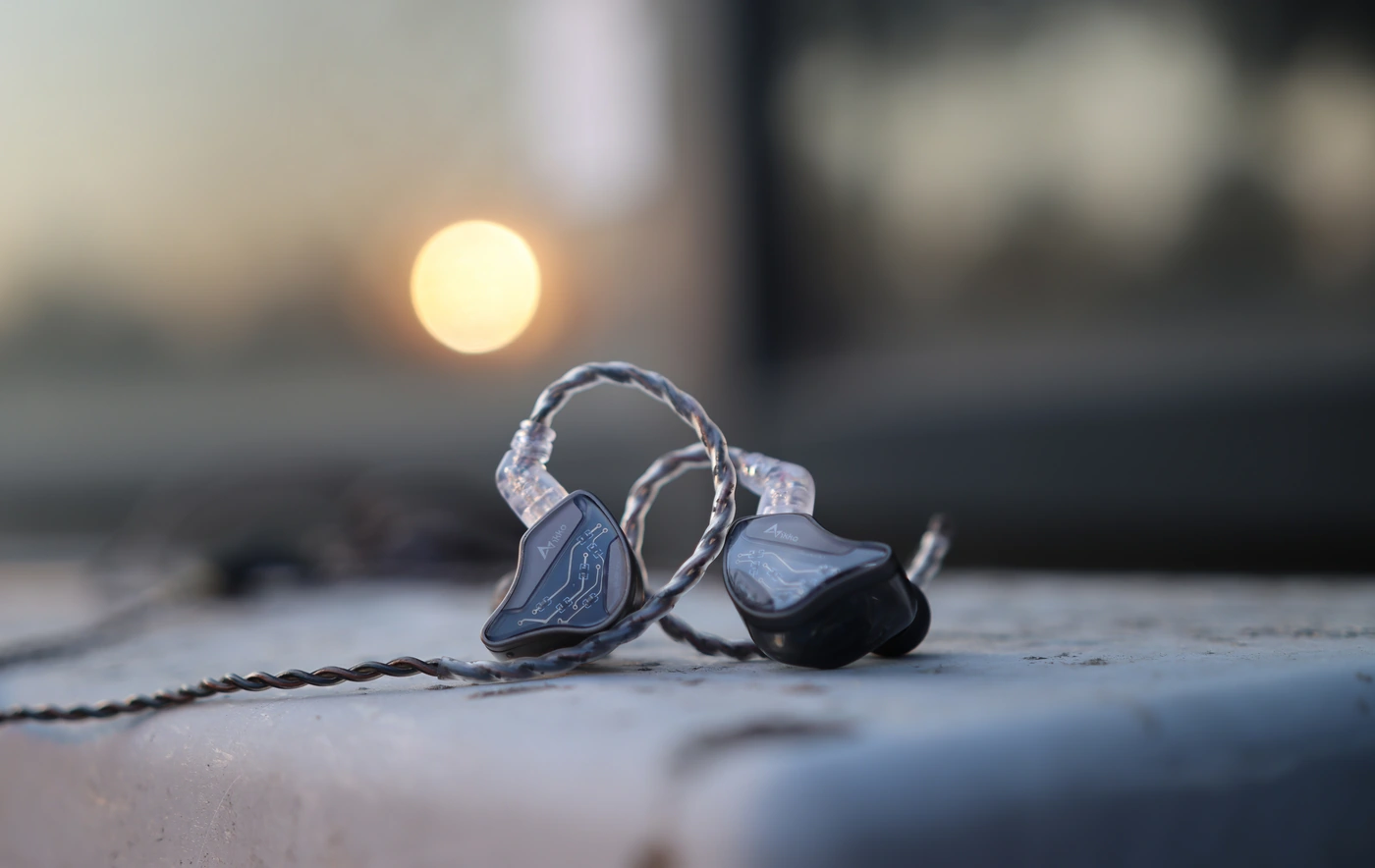 At the end of the day, if you're looking for an engaging IEM with a fairly clean sound, good ergonomics, a comfortable fit, with a punchy bass, a natural sounding midrange that has an increase in presence in the upper midrange, but a smooth treble, IKKO OH300 Lumia is the perfect choice and at the current 49 USD it is the kind of IEM you will surely be able to afford without an issue. 
Product Link
You can grab one from www.amazon.com here: https://amzn.to/3r1dXo4
If you're in the UK, you can grab one from www.amazon.co.uk here: https://amzn.to/3EmIL5N
And if you're from Europe, you can grab one from www.amazon.de here: https://amzn.to/3Z2Q1Ny
---
--- Please remember to stay safe, and always have fun while listening to music!---
 - If you have a dime to spare, please donate, and help us! It would make the day brighter for me and my wife- 
---
Full Playlist used for this review
We listened to more songs than those named in this playlist, but those are excellent for identifying a sonic signature.  I recommend trying most of the songs from this playlist, especially if you're searching for new music! The playlists are different for Spotify, Tidal and Youtube, and based on the songs I enjoy and are available on each!
https://www.youtube.com/playlist?list=PL_cjBXGmwSHSdGcwuc_bKbBDGHL4QvYBu
https://open.spotify.com/playlist/5J3oloz8Riy9LxEGenOjQ0?si=979ba4f082414be7
https://tidal.com/browse/playlist/330fd544-8e5b-4839-bd35-676b2edbb3d5
--- Contact Us ---





---