Ocean Digital WR-50CD CD Player / Receiver / Internet Radio – A Little Bit Of Everything
The device I am going to review today does a little bit of everything, from playing CDs, to playing from a microSD card, Has internet radio, bluetooth receiver, DAB Internet Radio, FM Radio, has a headphone output, RCA Line Out, and probably still has functions I do not know about. I do not own anything or know about anything with such a rich selection of features and abilities, so today's review will focus on the WR-50CD entirely. It is priced at 200 USD, and we will see whether it stands a chance against products that are way more specialised in what they do.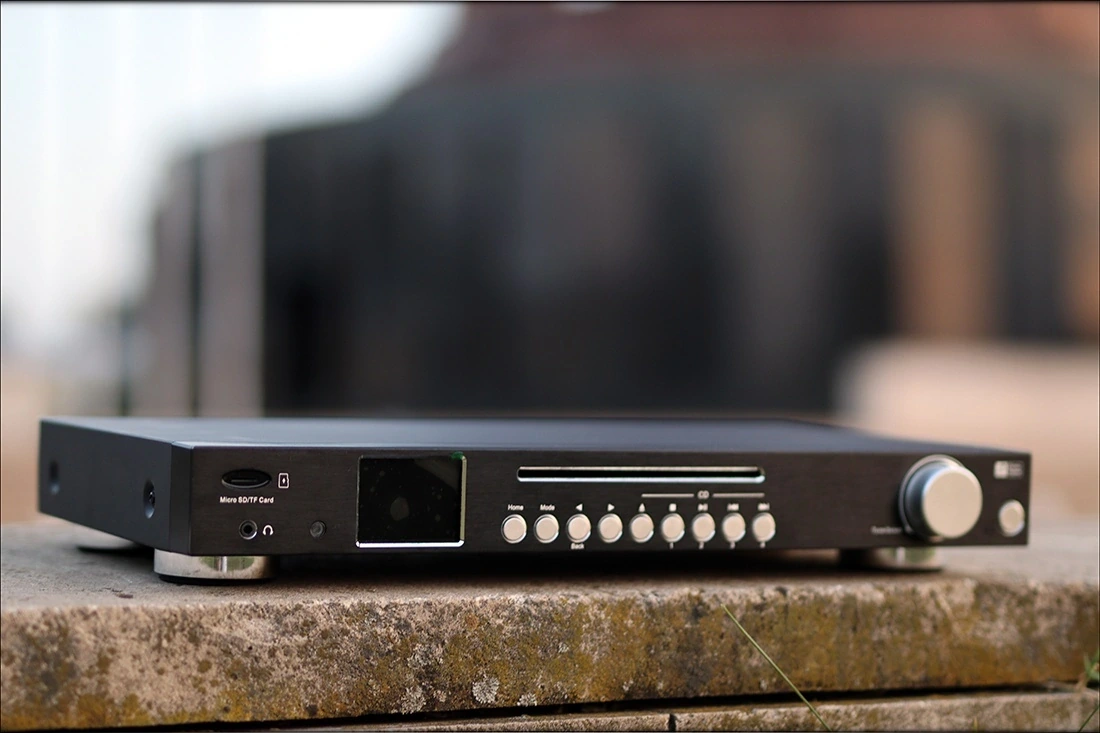 Introduction
Ocean Radio is global by now, and even in Romania, I hear more and more about them. They offer nice products, extremely complex feature set, but with very low prices. As we'll be exploring today, there are some drawbacks when you try to do everything with a limited budget, but WR-50CD is reliable and if you need something to do it all, Ocean Digital and their Radios are backed by Amazon, and even make it to Amazon's Recommended list. This means that they have good build quality and support. 
It should be noted that I have absolutely no affiliation with Ocean Digital. I'd like to thank Ocean Digital for providing the sample for this review. This review reflects my personal experience with Ocean Digital. Every opinion expressed is mine and I stand by it. The purpose of this review is to help those interested in the Ocean Digital WR-50CD find their next music companion. 
Product Link
You can grab one from www.amazon.com here: https://amzn.to/3z2Mf9f
If you're in the UK, you can grab one from www.amazon.co.uk here: https://amzn.to/3gdhQxx
And if you're from Europe, you can grab one from www.amazon.de here: https://amzn.to/3mi248v
Packaging
First things first, let's get the packaging out of the way: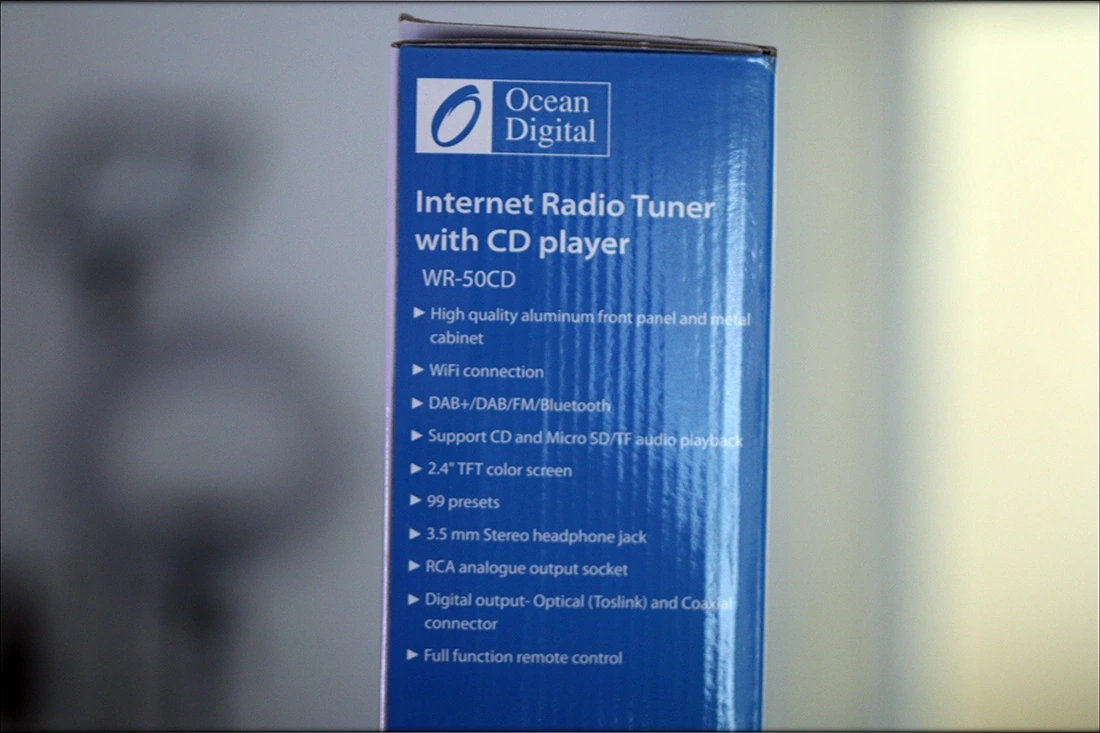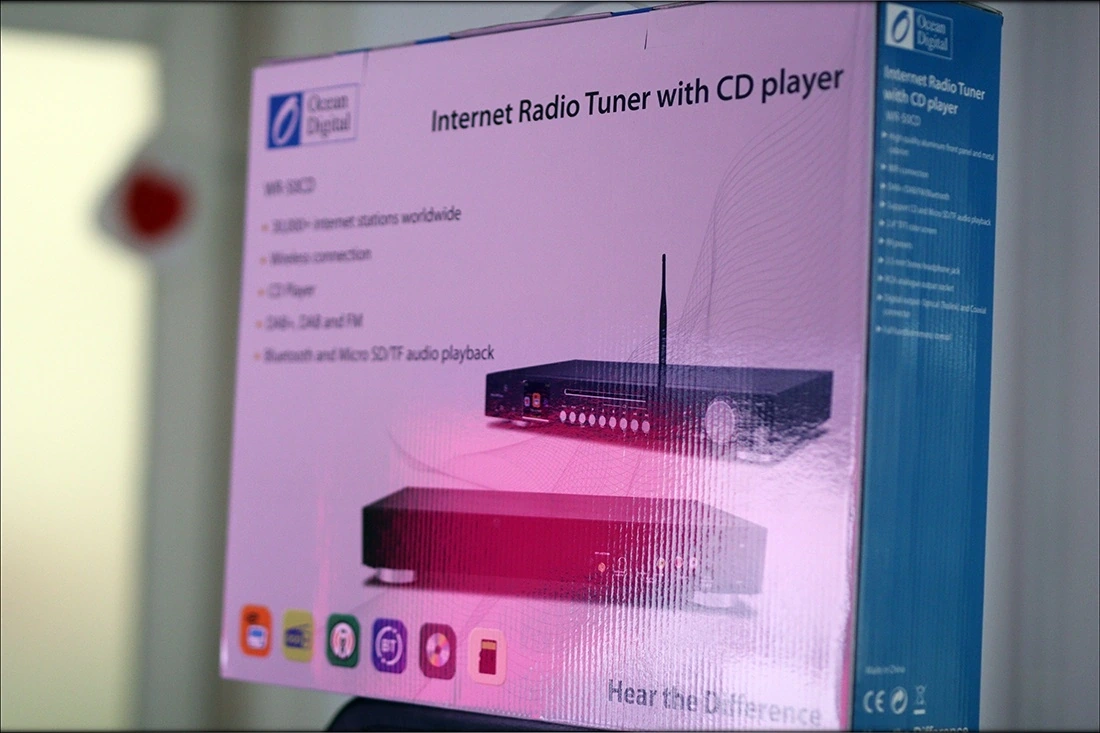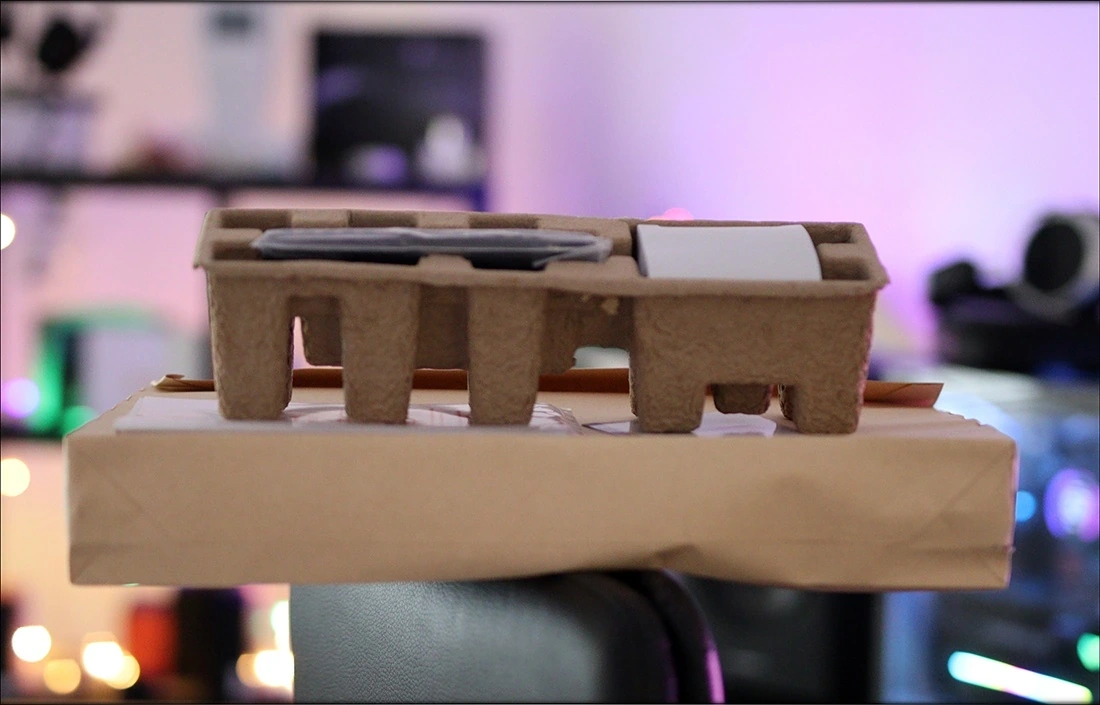 We finally have a complex package, with a remote, a very shy power adapter, RCA Line cables, one antenna and one antenna extender.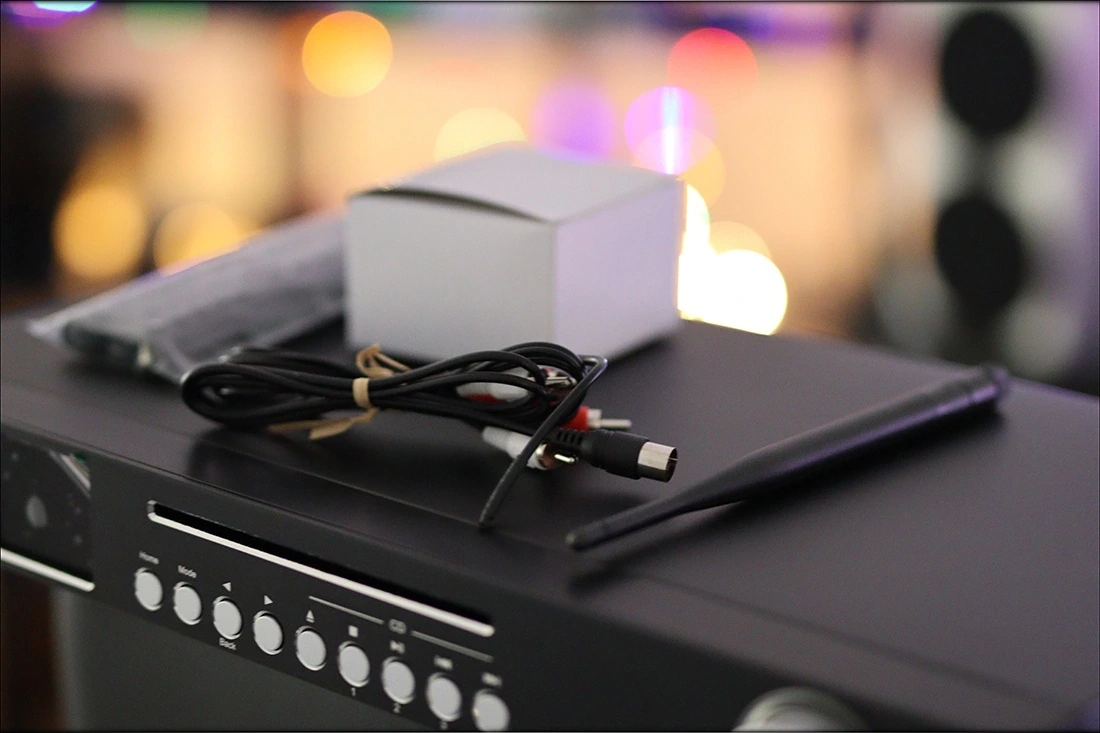 This is probably the most complete package you can get at this price point, and the remote is pretty full fledged, better than most remotes for Apple devices which usually mean a very complicated usage. 
Build Quality/Aesthetics/Functionality
First, I have to say that the WR-50CD looks extremely nice. It is not only sleek, but well assembled, although strangely light. It has a color display, tons of buttons, a tune / selector button, Sleep button, and a microSD card reader, and even a headphone output at the front. It is quite complex, having a plethora of functions that you can use it for, and it would make one of the best media / entertainment centers if you're satisfied with the sonic quality. 
The feature setup includes:
DAB Internet Radio

FM Stereo Radio

Headphone Output

RCA Line Out

MicroSD Reader (limited to small microSD cards, 32 GB) 

CD Player 

Optical Input

Coaxial Input

Bluetooth (SBC Only)

Wifi
Using the headphone output, power wise, it has enough power to drive most dynamic headphones, some planar magnetic ones too, but not HIFIMAN Sundara. Background hiss is minimal.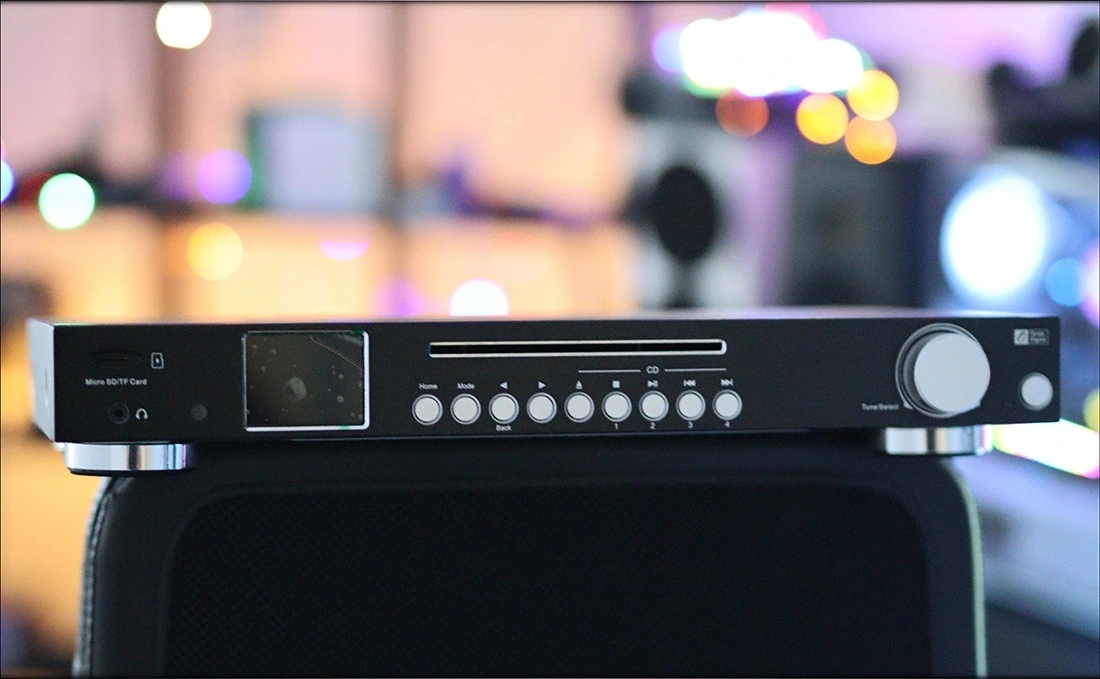 The CD Player function is limited, not quite a high-end CD Player, but it has good enough clarity, and will happily compete with anything you can find new around 300 USD. 
The internet radio is good, clean, crisp. FM Radio is modest, but I never had good FM reception in my home, so it may be a local issue. I managed to explore all of its functions without running into any kind of issue, but I did run into some limitations, like the Bluetooth being limited to SBC, and the microSD reader being limited to I assume 32 GB. I do not have all sizes of microSD cards, but it does read 32 GB ones, and does not see 256GB ones.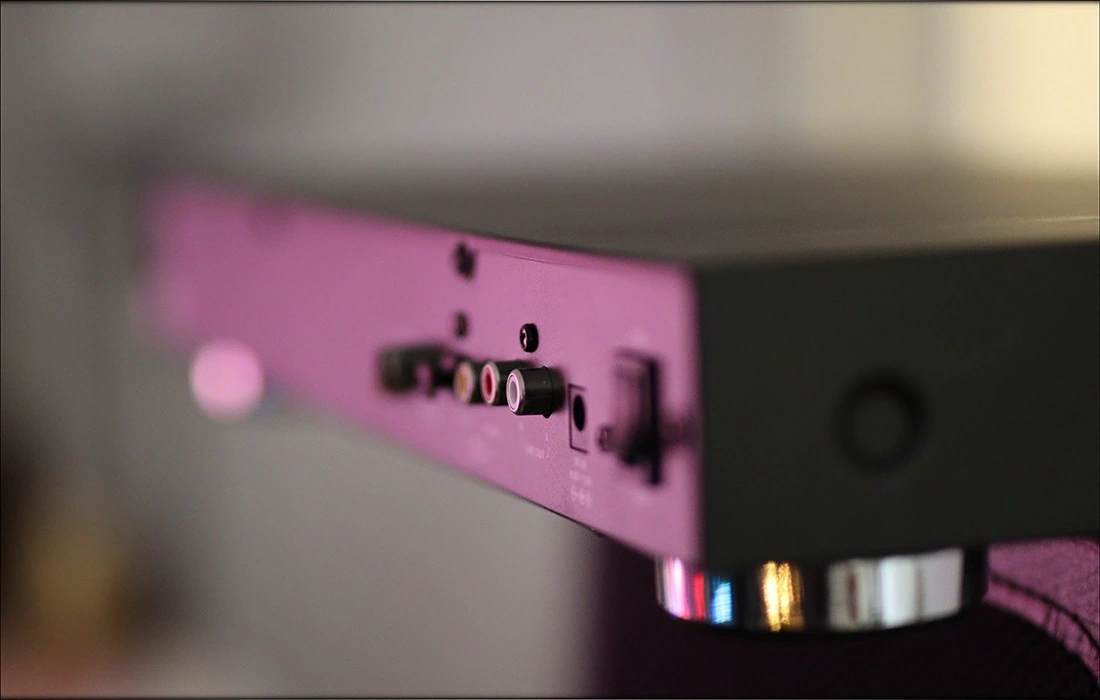 Honest, I was willing, expecting and eager to write a really negative review, knowing that it does so much and it would have to sacrifice something somewhere. I am honestly surprised and impressed that it does not sacrifice the sonic quality, but minor aspects of the usage, which at the asking price of 200 USD are just nitpicking.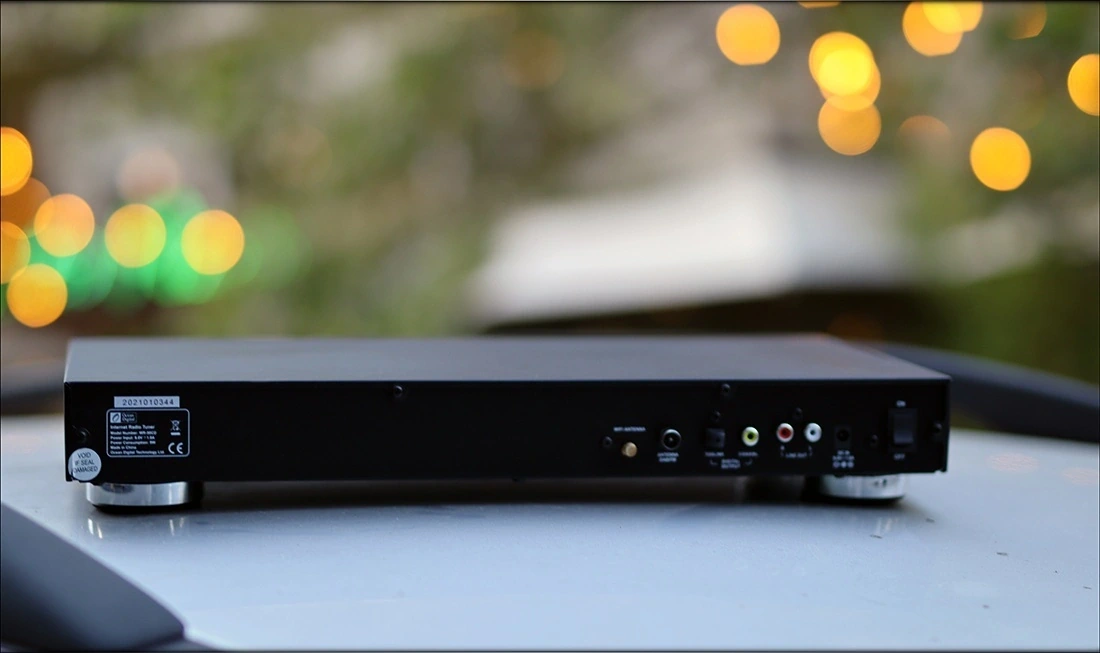 The biggest issue with the bluetooth receiver is that the songs do a mini pop when you press pause / play or change songs. The biggest issue with the microSD reader is the limited microSD card size. I noticed no issues otherwise. In fact, I noticed that this is a really good, working DAB Radio / CD Player / Bluetooth receiver that does everything it promises, and I trust I am interested in reviewing more Ocean Digital Products. 
Sound Quality
The sonics are different between the headphone output and the Line Out. In fact, the main difference is that the Line Out is even cleaner and better sounding than the Headphone Output. I will be describing the sonics of the Headphone Output, through Bluetooth, which should give WR-50CD the biggest handicap, and every other usage scenario will sound better. 
The overall sound is slightly lightweight, very wide and holographic, with good depth and width. There's a good amount of macro detail, but all microdetail is smooth and textures are also quite smooth. Voices are somewhat forward, while instruments are placed somewhat in the background. It pairs best with basshead IEMs and Earphones, and pairs less euphenic with lightweight or bright IEMs / Earphones. As far as headphones go, it stays clear up to the maximum volume, and somehow the maximum volume means no noise for IEMs or Headphones, as long as they are not hiss / noise magnets. 
This means that with your average everyday headphones / IEMs like Campfire Vega 2020, Verum One Mk2, FiiO FH5s, you won't notice background noise. It also should have enough driving power for most cans, but not enough power for the likes of Dekoni Blue, HarmonicDyne Zeus, or Spirit Torino SuperLeggera. 
The bass of WR-50CD sounds really clean, and has good punch, despite lacking some extension, especially when compared to something like FiiO K5 PRO. Indeed, you could get a really different setup for the money, and pull out some of the features that WR-50CD has, but still get an interesting device. Especially if you don't need the Internet Radio or CD Player functions, which are the main unique functions it has, you can get a better DAC/AMP. But it is not made to be connected to a computer anyways, and it is made to be used where there's no computer, and FiiO K5 PRO needs a PC and can't play CDs nor Radio. The Bass of WR-50CD is good enough to be heard with AvantOne PRO Planar, but it has color and nuance more than it has punch / impact. 
In spite of the more linear / flat signature of WR-50CD, the tuning works well for Pop, and light music, and works least for Classical and EDM / Dubstep music. Pop sounds really good, and that wide soundstage helps a lot with simpler music, where layering is not overly complex. Indeed, the detail is fairly good, and knowing you're paying 200 USD for it, you never feel like you overpaid for the sound you're getting. There are some better options at around 300 USD, but around 200 USD, unless you're going for sonics only, and need some extra features, WR50CD offers probably the best feature set and detail at the same time.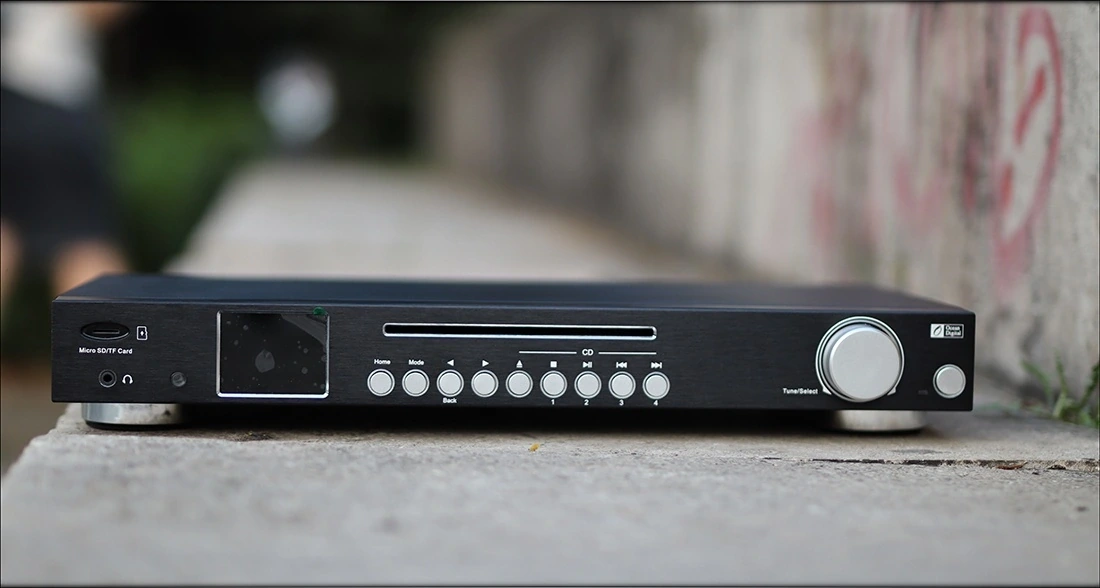 The treble of the WR-50CD is smooth and rounded, with no harsh edges. This being said, it is not rolled off, and has good energy up to about 14 kHz. With a lighter amount of detail and more focus on soundstage, the sound of WR-50CD is clean, but spacious, clear but non-fatiguing. 
Value and Conclusion
WR-50CD has an absolutely excellent value, as you get a CD Player, microSD card reader, Bluetooth Receiver, Internet Radio and FM Radio for 200 USD, and all of them sound good. A simple Radio head for my car that has a less interesting sound costs over 200 USD.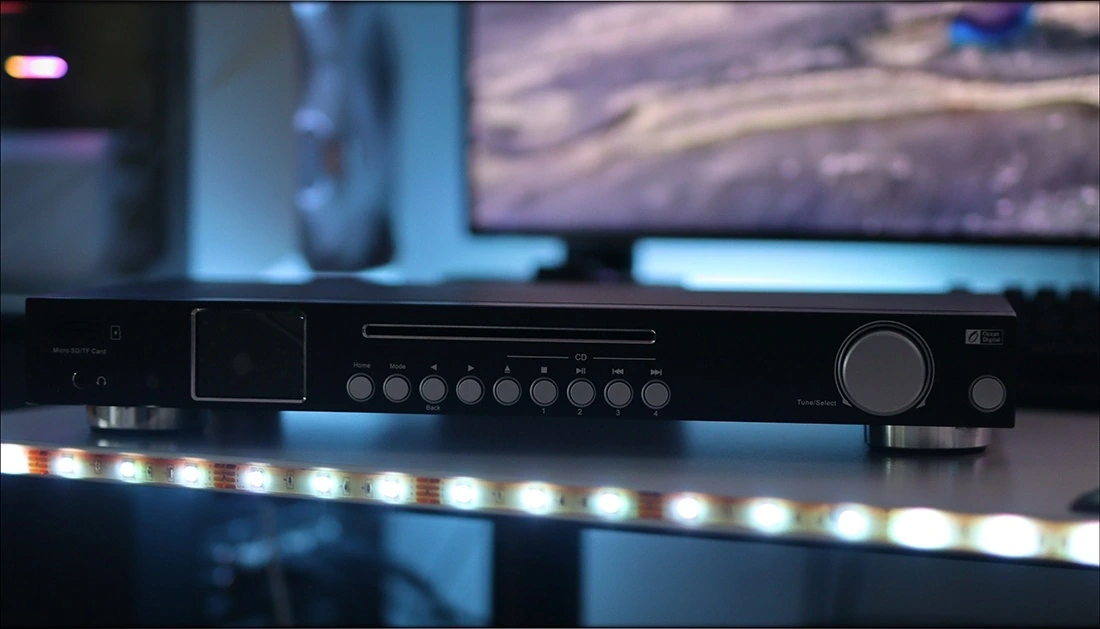 Adding the stellar Amazon support to this, and even Amazon considering Ocean Digital products as Amazon Choice Recommended ones, you know that the company is here to stay and improve, and someday we may be seeing audiophile flagship products at affordable prices from Ocean Digital, as they will become the new FiiO of audio, hopefully.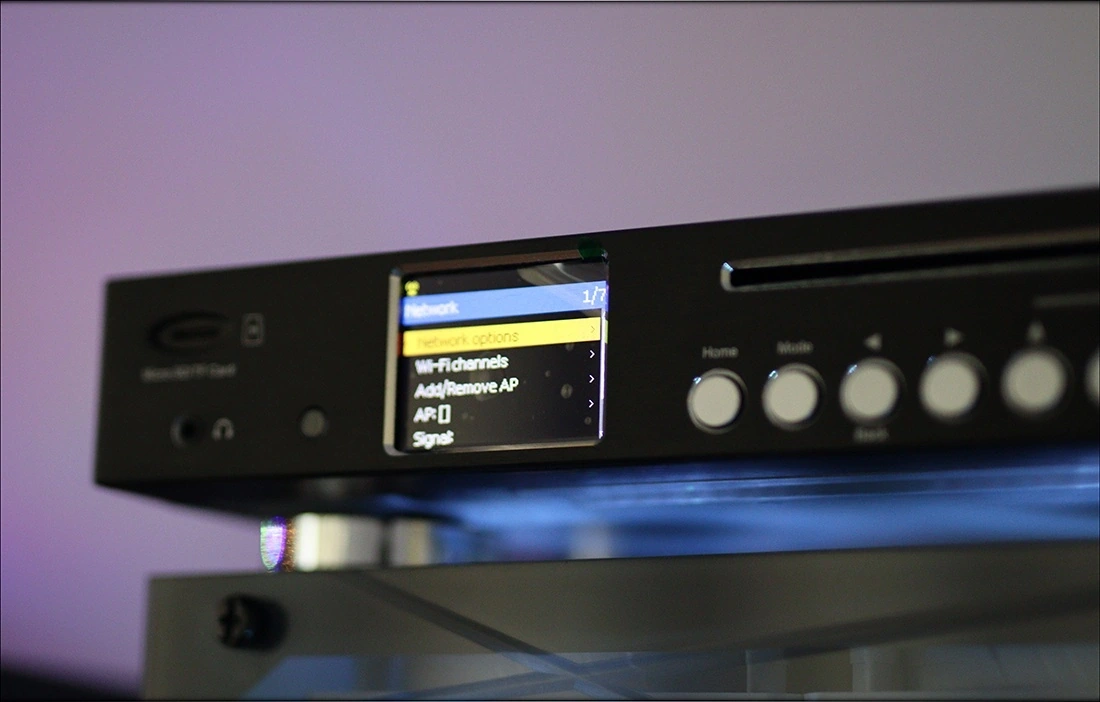 I won't lie to you though, if I was doing a proper comparison part on today's review, WR-50CD would probably lose to most audiophile dedicated devices in terms of overall sonics, when it comes to driving power, control, depth, impact and detail levels. But it wins in terms of features, support for those features (sounds good on all inputs / outputs), and is a unique device made for users that need an Internet Radio more than for users who need the ultimate in sonics.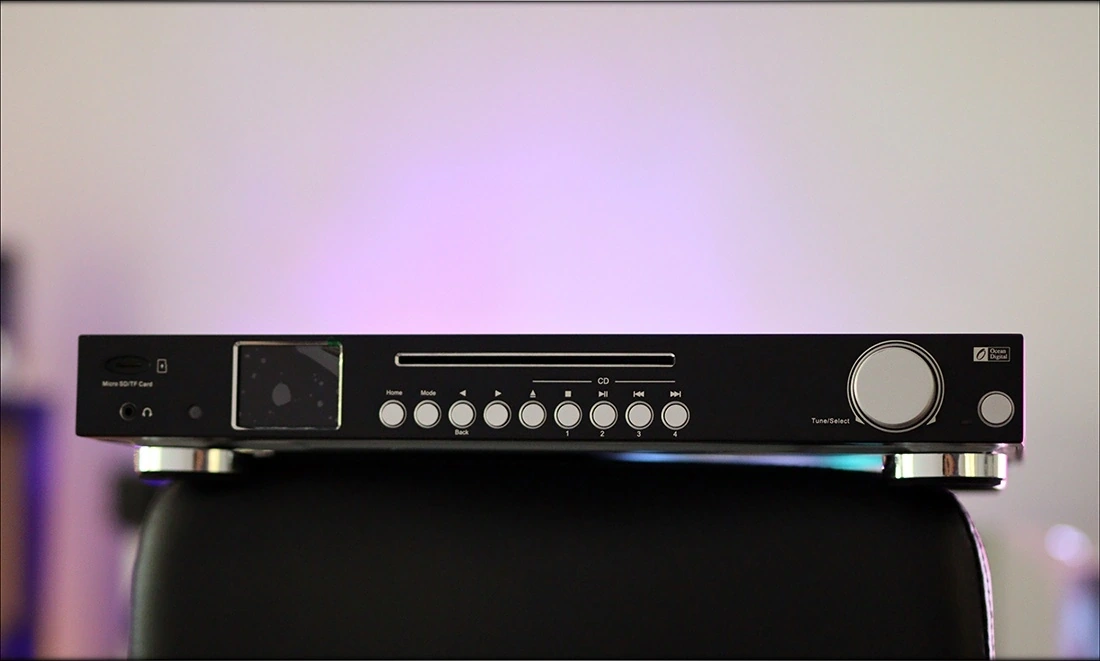 At the end of today's review, if you're looking for a complete device with a complete list of features, at an affordable price, then WR-50CD from Ocean Digital is one of the best I can recommend. 
Product Link
You can grab one from www.amazon.com here: https://amzn.to/3z2Mf9f
If you're in the UK, you can grab one from www.amazon.co.uk here: https://amzn.to/3gdhQxx
And if you're from Europe, you can grab one from www.amazon.de here: https://amzn.to/3mi248v
---
--- Please remember to stay safe, and always have fun while listening to music!---
 - If you have a dime to spare, please donate, and help us! It would make the day brighter for me and my wife- 
---
Full Playlist used for this review
We listened to more songs than those named in this playlist, but those are excellent for identifying a sonic signature.  I recommend trying most of the songs from this playlist, especially if you're searching for new music! The playlists are different for Spotify, Tidal and Youtube, and based on the songs I enjoy and are available on each!
https://www.youtube.com/playlist?list=PL_cjBXGmwSHSdGcwuc_bKbBDGHL4QvYBu
https://open.spotify.com/playlist/5J3oloz8Riy9LxEGenOjQ0?si=979ba4f082414be7
https://tidal.com/browse/playlist/330fd544-8e5b-4839-bd35-676b2edbb3d5
--- Contact Us ---





---