FLC 8N – The IEM With 36 Signatures!
FLC 8N is a tunable IEM which can have a total of 36 signatures. This is more than any other single IEM we reviewed before, and we're honored to have this kind of potential in our hands. We'll do our best to compare it to other IEMs in this price range (350 USD), and let you know if many signatures can achieve more than a single good signature can at this price point.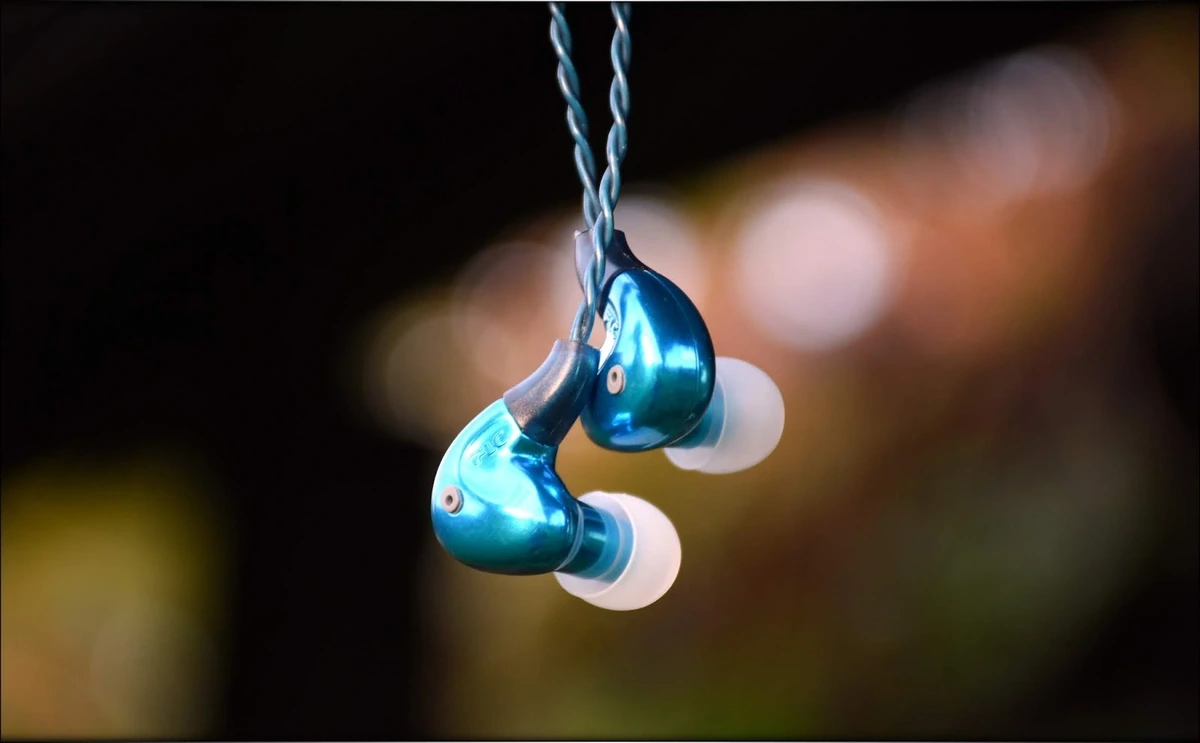 Introduction

FLC Technology is quite a unique IEM producer, which first introduced the concept of one IEM with a large number of signatures, with their FLC 8, released a few years ago. Ever since then, everyone who used it was quite astonished at the raw possibility that one had, and always looked forward to an upgrade, even more to something improved. Sadly, I never had the original FLC 8, so I won't be able to compare FLC 8 to FLC8N directly, but at Audiophile Heaven, we have a large number of IEMs, including many in this price range, or priced that are close, with FLC 8N having a lot to stand against like FiiO FH5, iBasso IT04, and Final Audio E5000. There's also Sennheiser IE80, which is also tunable, and this time we're including it in our comparison list, as its price is also close to FLC 8N and we know we got quite a few questions about the two. 

It should be noted that I have absolutely no affiliation with FLC Technology or MusicTeck, I am not receiving any incentive for this review or to sweeten things out. This review is not sponsored nor has been paid for by FLC Technology or MusicTeck or anyone else. I'd like to thank FLC MusicTeck for providing the sample for this review. The sample was provided along with MusicTeck's request for an honest and unbiased review. This review will be as objective as it is humanly possible, and it reflects my personal experience with FLC Technology FLC 8N. Every opinion expressed is mine and I stand by it, the purpose of this review is to help those interested in FLC 8N find their next music companion. 
Purchase Link: https://shop.musicteck.com/products/flc8n-the-latest-version-of-flc8
Packaging

First things first, let's get the packaging out of the way: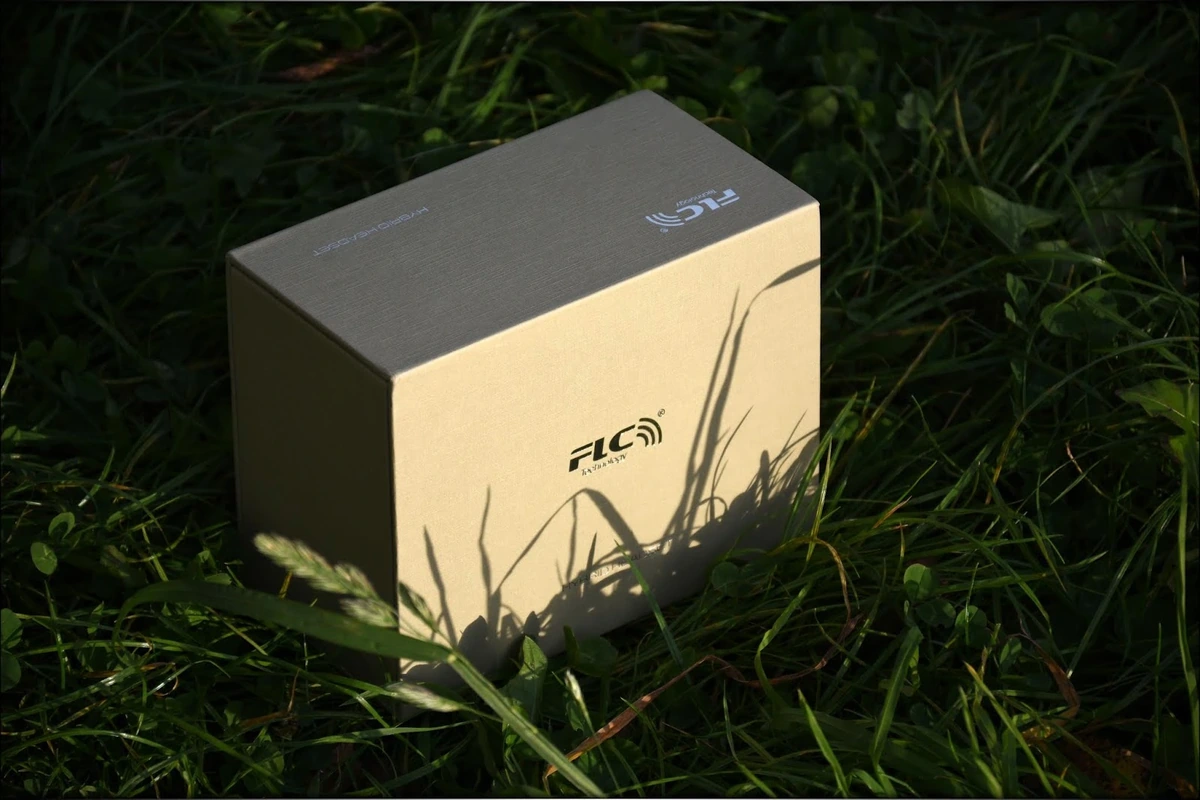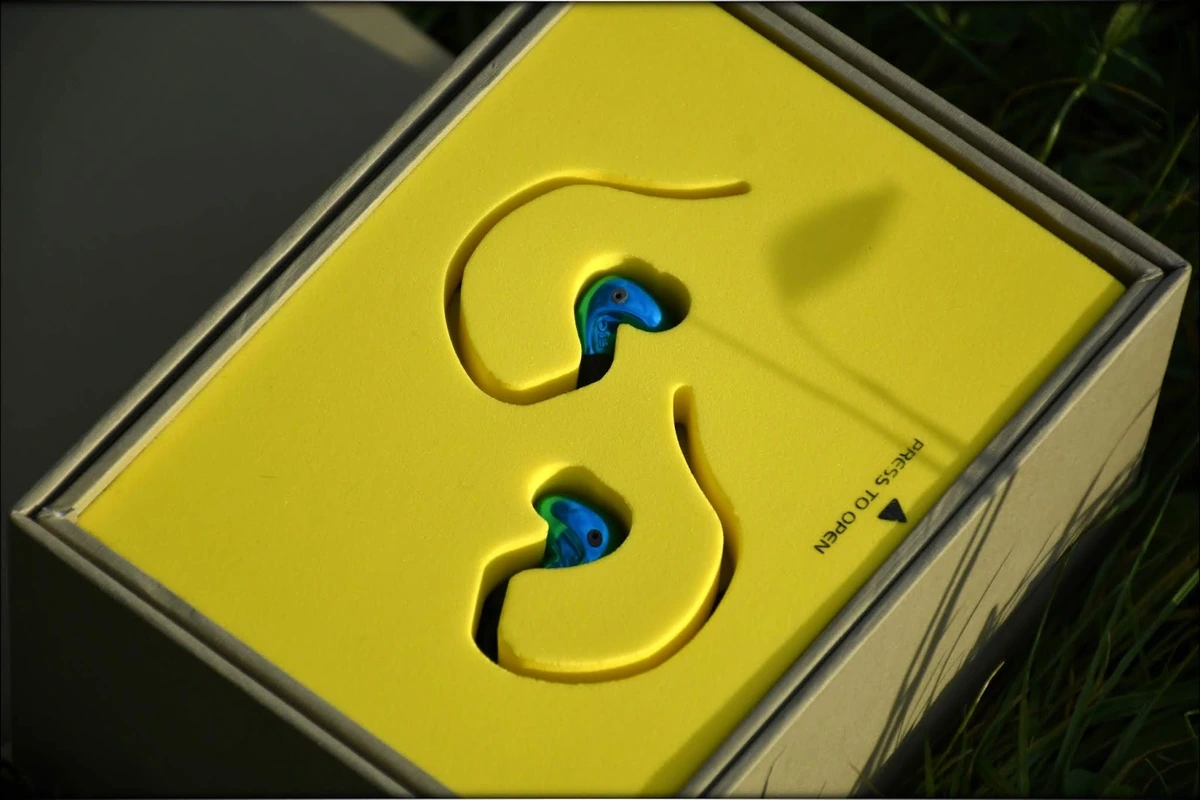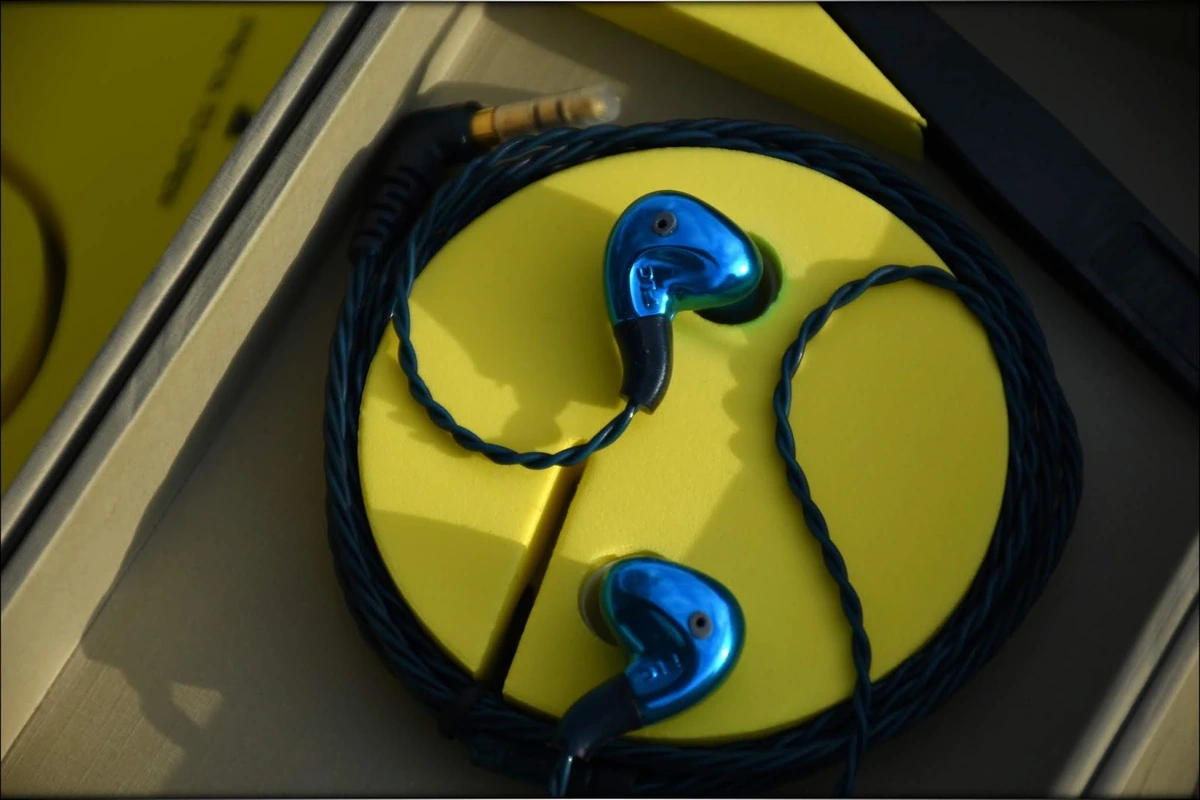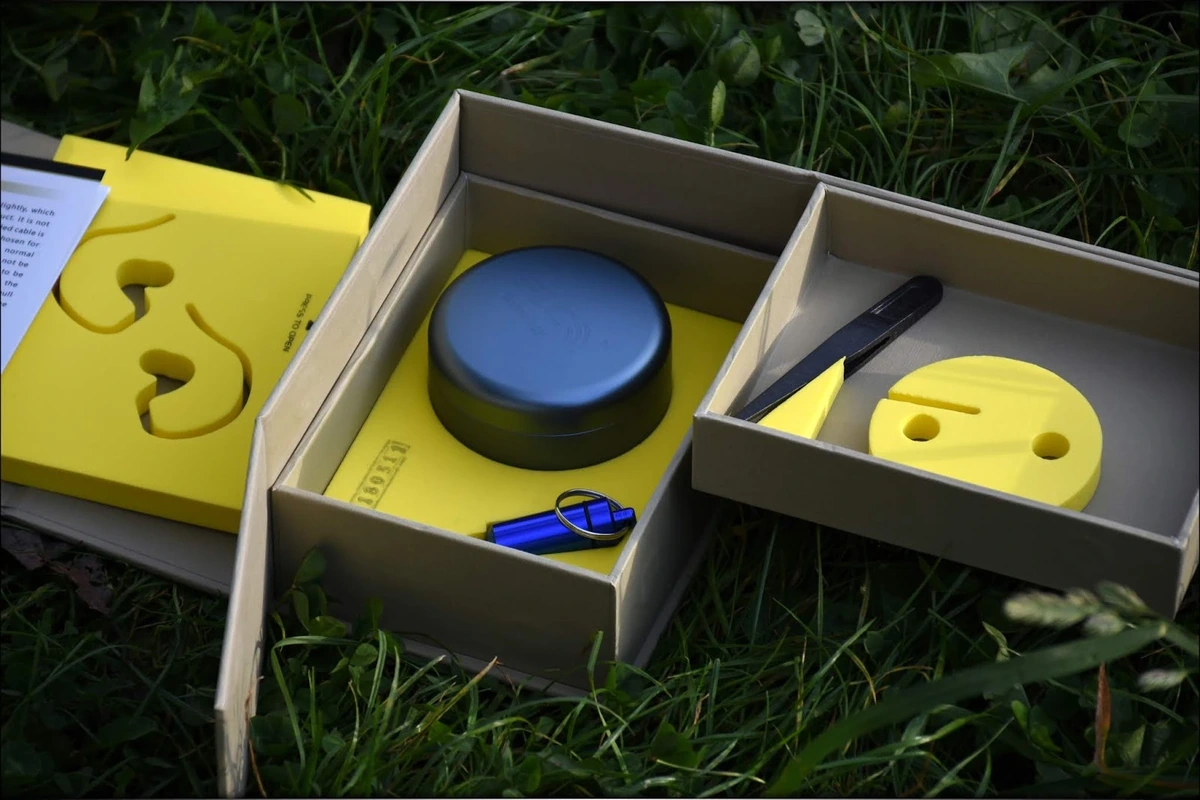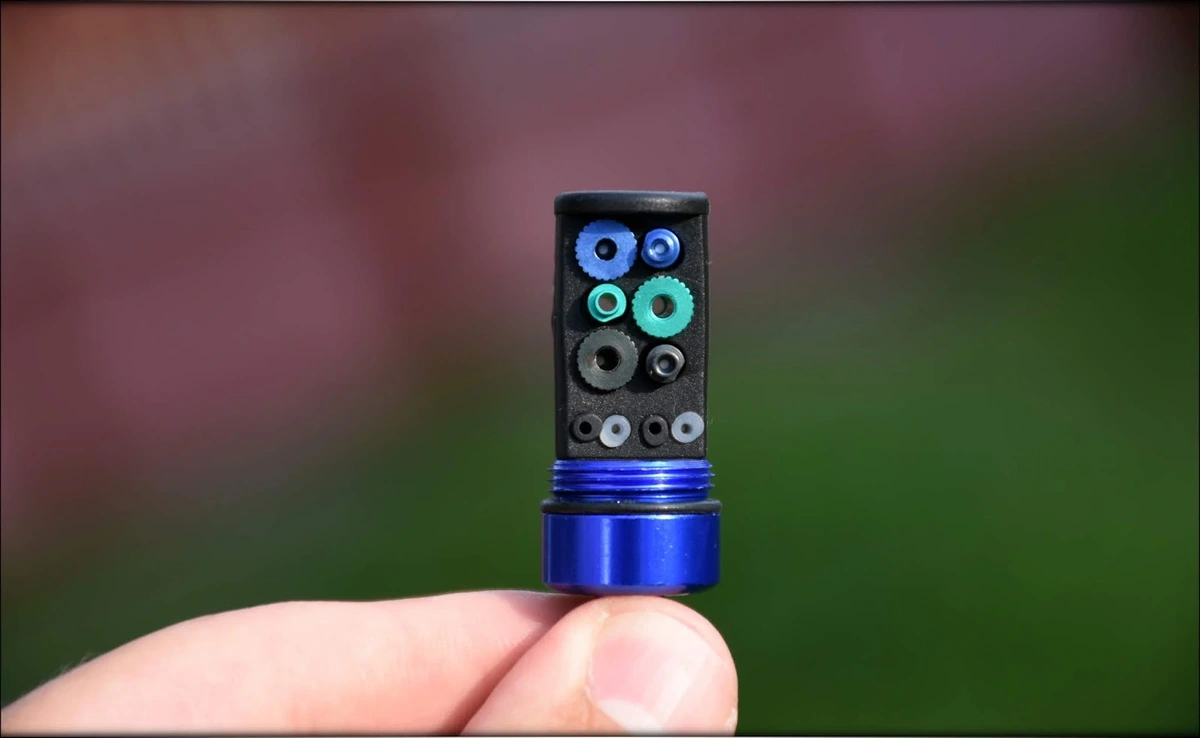 Finally, here's a package I am both puzzled and curious to open. This is because for a IEM, the package is quite large, and it doesn't open quite forward, you have to figure out how to open it. I love it when a company takes a step forward in this direction, because it can make the first experience with their product so much more interesting, probably reminding me how interesting and fun that winter, ten years ago, when the fires of youth and my passion for music burned in me so bright that I bought Sennheiser IE80, and what the rush it was to unpack that metallic box, and how interesting that first listening to the audiophile IEMs of that time was. 

FLC 8N comes in a cardboard box, but which is layered in compartiments, the first compartiment being above and including the IEMs, the cables, and a tweezer tool for taking the filters in and out, and for modding the sound. 

The second compartiment, found below, and accessible by sliding the above drawing in a circular motion, has the carrying case, and a blue thingy that looks like a whistle, which includes all the extra filters and accessories for tuning FLC 8N. This said filter keeper accessory is made of metal, and the carrying case wins hands-down our award for the best carrying case we found with a IEM so far. It is incredibly thick, made of metal, and padded with a soft material on the inside, providing what can be considered the best carrying case out there at this moment. 

Inside that carrying case you can find the tip collection, which is good, but doesn't include Spinfit nor foams, a cleaning tool, a 6.3mm adapter, a shirt clip, and another collection of filters. 

In all honesty, FLC 8N reaches golden levels in terms of unboxing experience and package contents, and it doesn't miss to reach any spot for its price point, rather setting a standard for what other companies should include with a IEM priced 350USD and above. 
Technical Specifications

Driver: 8.6mm Dynamic Driver + 2 Balanced Armature
Sensitivity: 107dB / mW, 1000Hz
Frequency response range: 20-20KHz
Impedance: 11 Ohm
Cable Length: 1.2M
Plug: 3.5mm Audio 
Pin: 0.78mm
Shell: Metal



Build Quality/Aesthetics/Fit/Comfort

We were able to tell for sure that FLC 8N is a IEM that makes no compromise in terms of packaging and in terms of what is included in its package, but it is time to see what its build quality and comfort is like. 



Starting with the build quality, it is quite good. The IEM shells are made of metal, and painted blue, and they are attached to a blue cable, by a 2-Pin connector. The cable is really tightly attached to the IEM body, so you need quite a bit of force to remove it, thing which I consider cool, because you don't have to worry about the connectors of the cables getting loose. 

The IEM has lots of vents, about 3 on the inner part, and one, with a filter, on the outside. This makes it extremely vented, and this also makes it a IEM that will get no driver flex, a really important characteristic for comfort in my book. 
The cable is intriguing, nothing too spectacular in terms of aesthetics, but on the inside it is a really awesome 99,9% purity 7N Single Crystal Copper cable, with a jacket, and with no solder joints, only with a smooth transition from 4 wires to two at the Y-Split. This ensures the user that they really don't need to upgrade the able any time soon, the only downside I was able to find to it being the aesthetic, which in blue, really may not be for everybody. I don't mind it, personally, and I love the fact it is not tangle-prone, but I can't say blue is as universal as a black would have been as a color. 

The IEM shells colored in blue are refreshing, I like what I'm seeing with that glossy surface and that smooth, curved design, being taken from a sci-fi movie, and being worked carefully without any hard edges or missed details. Everything feels high-end and the IEMs look cool and snazzy.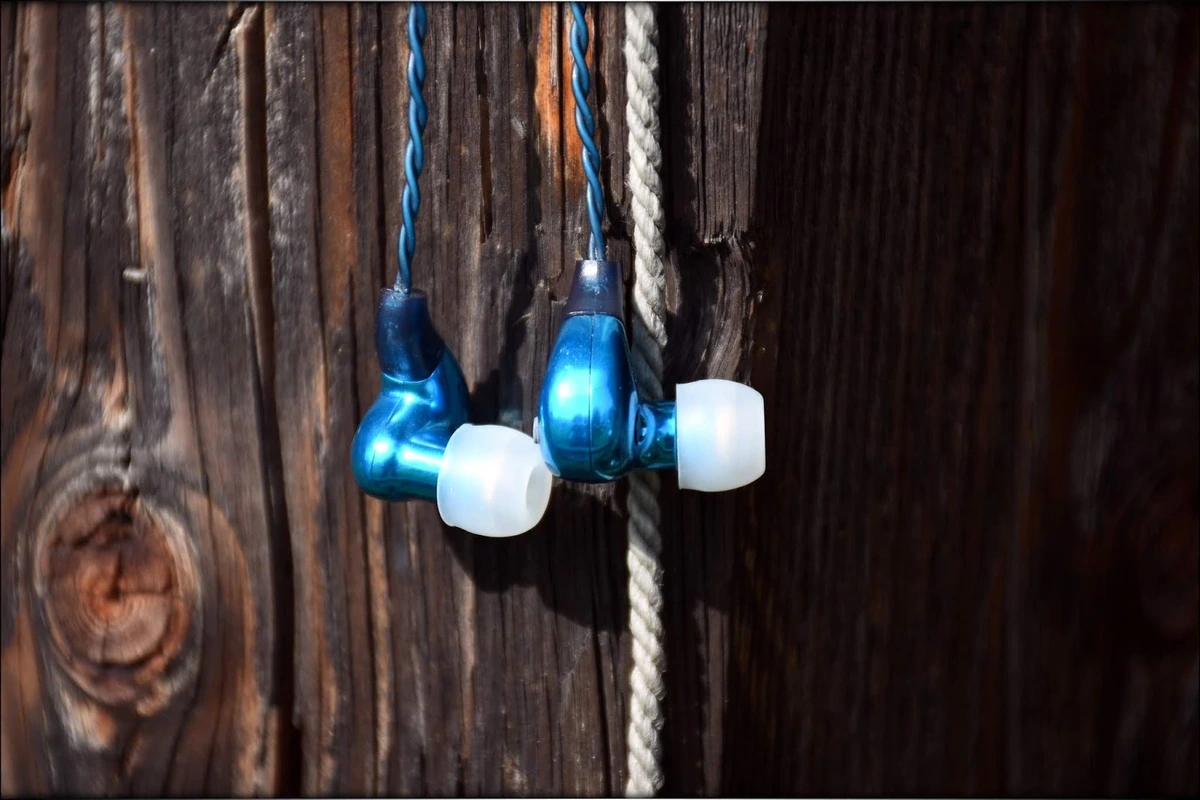 The comfort is just as awesome, the IEMs having no hard edges, the cables are not microphonic, and they have no driver flex, meaning you can use them for running, jogging and any other activity you see fit, with the mention that you need to be paying attention to your surroundings while wearing in-ears. 



Sound Quality

We need to address the elephant in the room before we continue with the sound quality, which is its configurability. It is humanly impossible, or at least not really feasible to describe every of the 36 sonic combinations possible that you can get with FLC 8N, so I'll be focusing on the main sonic performance, which is the one they come with out-of-the-factory, and how each changes in the filters affects the sound.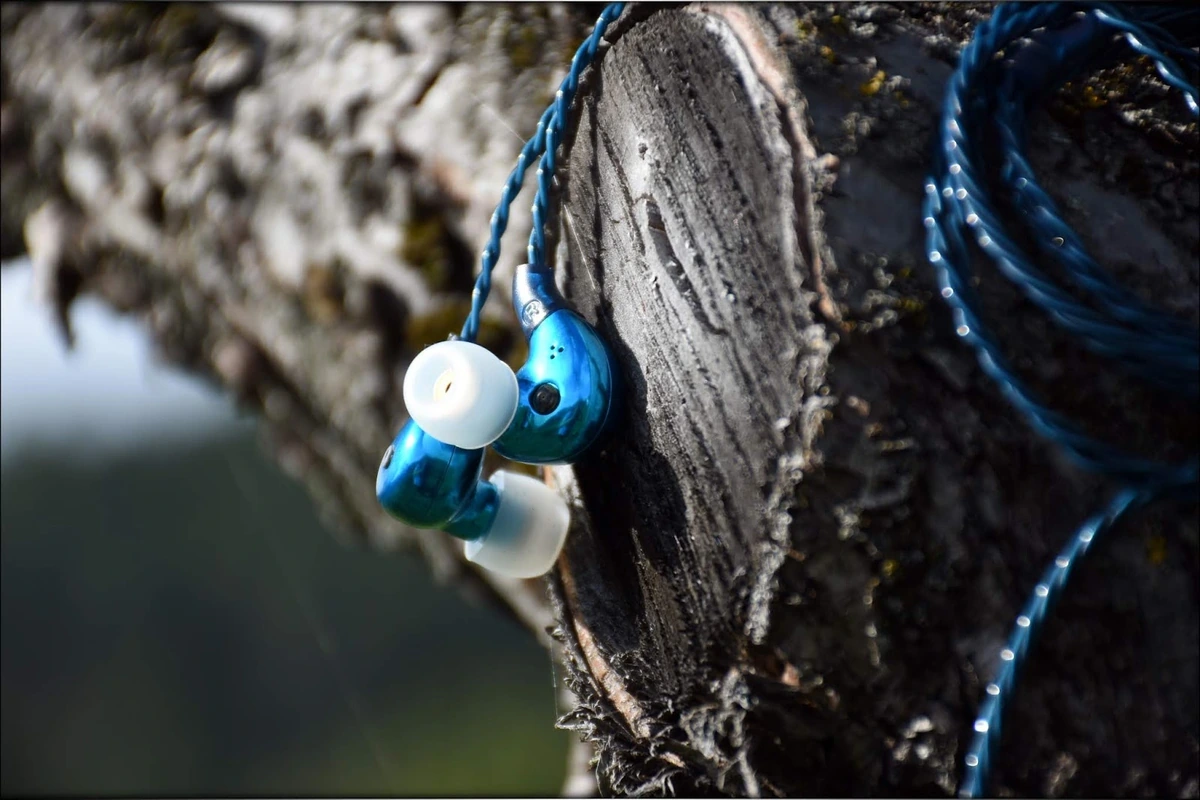 Let's begin with the factory default. This is the Gunmetal + Grey + Gold configuration, the one FLC 8N comes with installed. I notice a rather warm, balanced, smooth and clear sound in this configuration, with a rather relaxed and smooth top end that has a friendly smooth but present sparkle. 

The bass tends to be on the slightly enhanced, with the mid-bass and the sub-bass being equally balanced and both being present. In music like death metal, you can hear the low end bass notes and double pedals hit, with good impact and speed. The lower midrange is slightly lower in amount than the bass, leading to the male vocals being slightly light, which works well with all the music I have in my collection, as the rest of the midrange is present enough to give music a good amount of presence and forwardness, without a fatiguing texture. 
The treble tends to follow suit with the midrange, and it is also slightly on the smoother side, although there is a little peak in the lower midrange, it is not enhanced enough to make the signature truly v-shaped. The upper treble tends to roll down a bit, although it doesn't get out of the picture, rather being present enough to give music a good sense of air and space between the instruments, so everything's not choked down together. 

The detail levels are great for 350 USD, but you can tell that it doesn't try to be more detailed, like a 700 USD IEM would, as FLC 8N doesn't have any upper midrange / treble emphasis. Rather, it keeps detail levels better than most 350 USD IEMs of a few years ago, like IE80, while adding a similarly large soundstage, and bringing more balance to the overall sound. 

The signature goes both to warmer and bassier with bassier filters, as well as to lighter and more airy (exposing more detail) sound, with the lighter filters, being possible to create both a more V-Shaped signature, as well as a more midrange-forward signature if you'd want to, meaning that it is basically a IEM with endless possibilities. 



Soundstage

While I never heard the original FLC 8, it is clear that the FLC 8N has a large soundstage, with a good instrument separation. In fact, it is clear that FLC 8N has an even larger soundstage, or at least as large as, the old king of soundstage in this price range, Sennheiser IE80, but this time adding more instrument separation and layering, being ridiculously good when it comes to presenting a huge stage, but without making it fake or dispersed, rather keeping things in a wide, yet organized way. 



ADSR / PRaT

The ADSR and PRaT (Texturization) is really dependent on the combo you are using, each filter combination resulting in a slightly different note decay, together with the tonal balance changes. With the default combo, the bass, midrange and the treble are natural to slightly quick for the bass, natural for the midrange, and natural to slightly slow for the treble, leading to a non-grainy experience, but with enough texture for electric guitars in metallica songs to sound realistic, and with enough smoothness in the treble for electronic music to be sparkly, but not grainy. 


Tuning Mechanism

Basically, there are 3 parts that you can tune. The inside of the IEM, which is a small rubber part, and which tunes the sub-bass, the longer tube on the outside of the IEM, which tunes the bass, and the screw-able metallic nozzle which can tune the midrange and the treble. This makes a lot of sense, since the bass resonance is given by the acoustic room inside the IEM, while the midrange and the treble are based on BA drivers, and a filter in the nozzle would filter them better.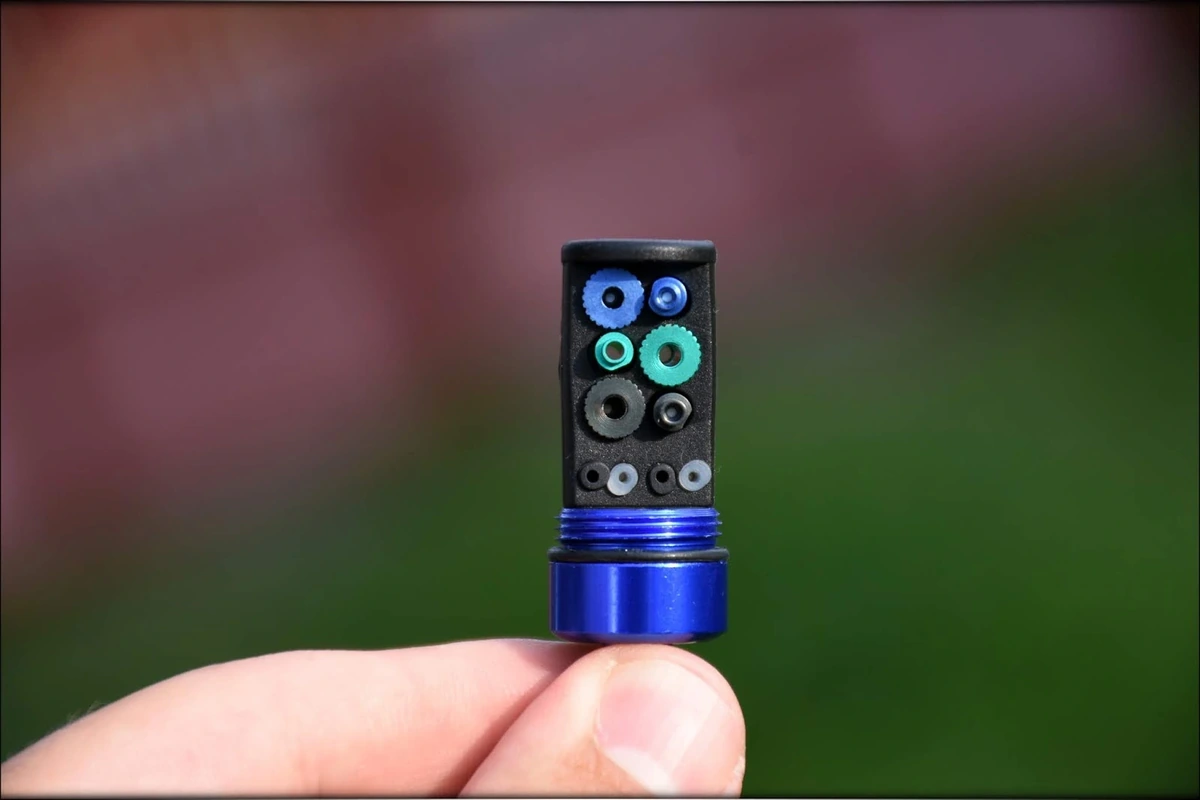 Although I haven't been able to write what each of them does, I managed to compile a little list of what the most popular signatures will be

Warm – Balanced (Default): Gunmetal + Grey + Gold – The original tuning as described in the Sound Quality.

Neutral – Balanced: Gunmetal + White + Gold, Transparent + Grey + Gold – This takes off some of that warmth, leads to a more neutral bass, and to a more forward midrange and more forward treble. Really good at revealing details. 

Mid – Forward: Transparent + White + Gold – This one takes some of the treble and the bass away, leading to a more forward midrange.
Treble – Happy: Gunmetal + White + Green, Transparent + White +Green – This is quite treble-happy, and pretty detailed. It doesn't sound harsh even in this combo, and it manages to bring quite a bit of sparkle to the sound, being quite the ideal one for acoustic music lovers, and those who prefer a lighter overall sound. 

V/U Shaped: Red + Grey + Green, Red + Black + Green – This one is one of my favorites, as I tend to listen to a lot of rock and metal, works really well with those two types. 

Balanced + Bassy: Red + Black + Gold, Red + Grey + Gold – When you want to indulge in some hip-hop, electronic and drumbeats and some sweet bass, but you still want some of that midrange and treble to be present to keep things interesting. Also a signature that works well with rock and metal. 

Dark + Bassy: Red + Black + Gold, Red + Black + Gunmetal – This one gets pretty dark and works well with bass-heavy and bass-driven music, or for those who really have a love for bass. 

Warm + Thick: Gunmetal + Black + Gold, Transparent + Black + Gold – This one is fun and interesting, although it doesn't have a lot of sparkle. When you really want your music to be thick and relaxing, with a pretty strong bass. 



Portable Usage

The portable usage is excellent.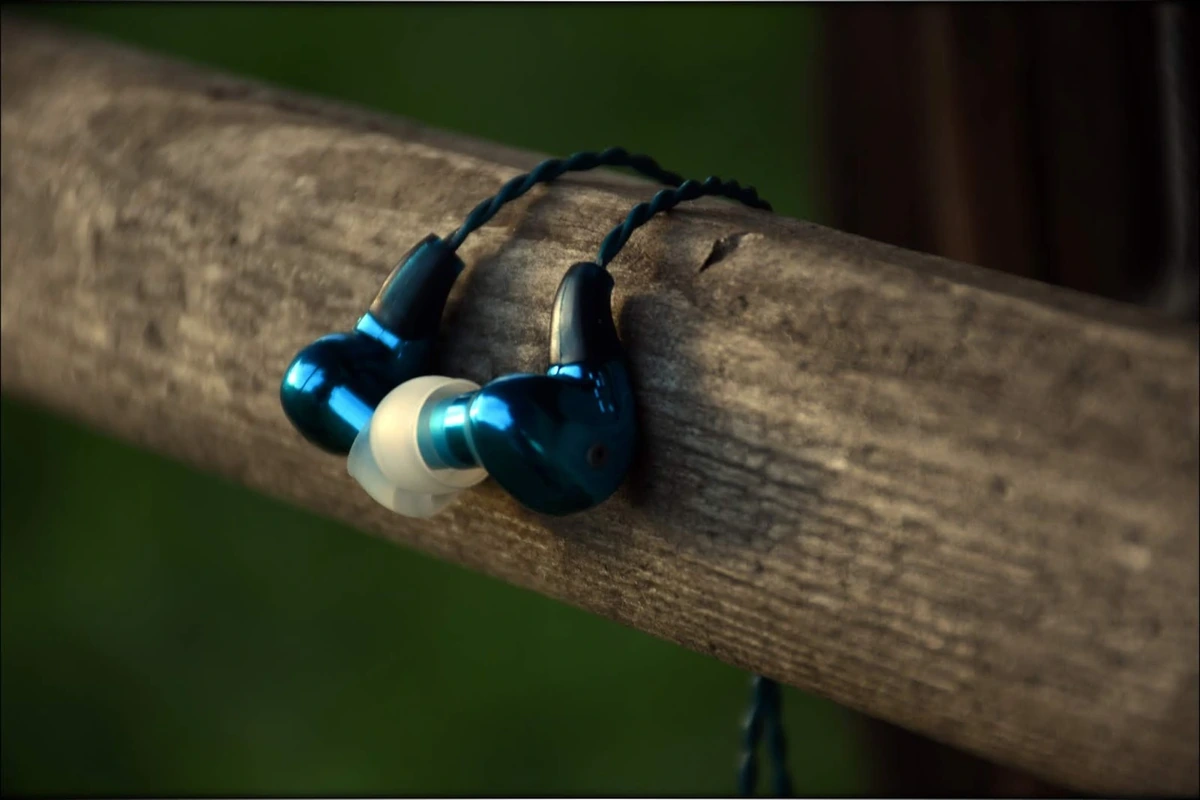 As I said, the IEMs themselves are pretty lightweight, they have no driver flex, they are comfortable, sit well in the ears, and are made to be rather ergonomic.

The cables have no microphonic noise when you're running or walking, and FLC 8N is driveable from almost any portable source, like a typical smartphone, at least in terms of volume, although it does sound better if driven from a more potent source, like a more high-end DAP, or an iFi xDSD for example. 
There are no noticeable issues when using FLC 8N portably, and I could even recommend those to a performing musician, and although their isolation is not the best, it is enough to shut off all the noise from the city, and to let you enjoy your music, even if you listen at moderate volumes. 



Comparisons 

The main competitors in this price range are Sennheiser IE80, FiiO FH5, Final Audio E5000, and iBasso IT04.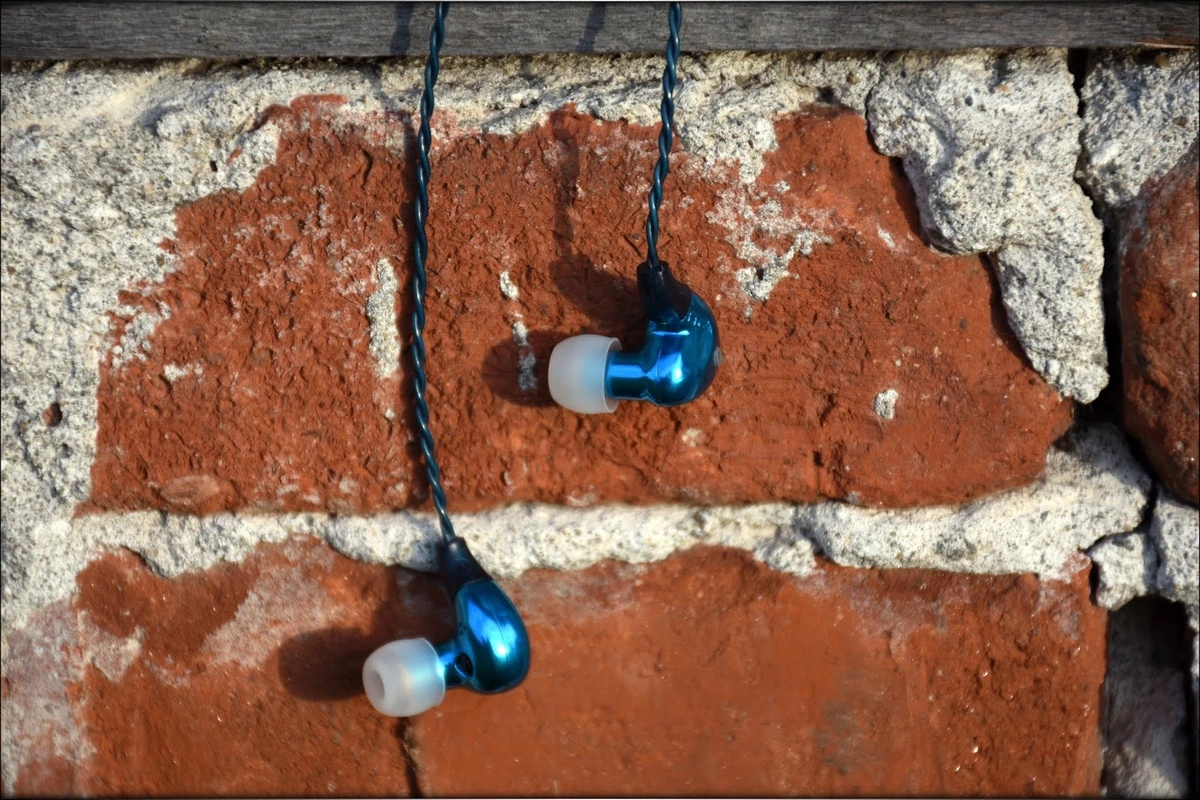 FLC 8N vs Sennheiser IE80 – Now, this one, many of you asked about and were wondering about, and since their prices are quite similar, I think it is fair to compare the two. Starting with the package, both IEMs come with a good amount of extras, both have a good selection of tips included in the package, but the better carrying case, and the better tuning accessory selection of FLC 8N makes it the winner here. When it comes to the build quality, FLC 8N is built from metal, while IE80 is still mostly a plastic IEM. I prefer the cables of Ie8 simply because they are simpler, and look better to me, but I am not sure if their quality is better than those of FLC 8N, and wouldn't bet on it. The comfort is quite good with both IEMs, but IE80 has a larger bore, and a shallow fit, so it can become uncomfortable quicker, and it has a really open nature, so it tends to slide out of one's ears quickly, compared to a more deeper fit for FLC 8N, and compared to the more ergonomic overall design of FLC 8N. On sound, IE80 has a knob from which you tune how open its vent is, so basically, you can tune its sub-bass, its bass, and how open the soundstage gets. On the lowest setting, it is already borderline too warm and bassy, and IE80 is clearly a fun IEM that doesn't try to be especially accurate or honest, but it tries to be fun and engaging, which it does fairly well. Now FLC 8N can sound in many ways, so many more ways, that based on versatility alone, it is totally easier to recommend to a wider variety of listeners, and while IE80 can sound fun and colored, regardless of its tuning setting, FLC 8N can go from a really warm, thick and lush IEM, to a really bright and thin one, with everything in between possible, so regardless of your taste, FLC has got you covered. In terms of soundstage size, Ie80 was considered the king of midrange IEMs in terms of soundstage size alone for many years now, but its huge soundstage was always a little vague without a lot of instrument separation, again being a fun tuned IEM. FLC 8N has much more instrument separation, with a much better overall definition of each instrument and with the soundstage being the same size, but better defined. The clarity and detail are similar between the two, although the textures and impulse response is quicker on FLC 8N. Now, there are still reasons to go for IE80, like, for example, if you like a really fun and easy going signature, with a lot of thickness, and with Sennheiser's support behind. If you prefer versatility, and detail, though, FLC 8N has got you covered, and should be able to satisfy quite well for the price asked of it. 
FLC 8N vs Final Audio E5000 – I feel we should skip the box part, both are great here, and both have great carrying cases included. The comfort is quite a bit different, and here E5000 proves to be more versatile, as it offers both straight-down and over-the-ear wearing styles. E5000 has way more sound leakage, but both isolate well from the outside noise. E5000 is considerably harder to drive than FLC 8N. Now, the sound, E5000 is a one-of-a-kind IEM with one of the thickest sounds out there, with a naturalness and force behind each musical note that makes it truly come alive. From its versatile function, FLC 8N doesn't really go quite that thick and powerful, although, in its defense, it can do a considerably larger number of total signatures and it is a more versatile IEM. I was able to enjoy metal, even some of the more aggressive bands, using both IEMs, and I've been able to listen to jazz and smooth music using both, so both are fairly versatile in their own way. Now, if you really are one to love lush and thickness, E5000 never fails in those ways, but if you prefer a more balanced, and tunable sound, FLC8N has you covered with signatures from A to Z, except the most very extremes, like the ones E5000 manages to reach. 

FLC 8N vs FiiO FH5 – FiiO FH5 manages to have at least as a good of a package, and overall build quality + comfort when compared to FLC 8N, and if there's one thing that it does better than FLC 8N, that is to portray an intimate soundstage, as FLC 8N mostly has an expansive soundstage, and although it can get a similar tuning when compared to FH5, if you like being closer to the music, and if you prefer sitting in the same room as the band, then FH5 may satisfy you better. Otherwise, FLC8N will have a wider soundstage, and similar amounts of detail as FH5, although at times, FH5 may overtake FLC 8N when it comes to rendering certain textures and to bringing certain details forward, but as I mentioned earlier in the Sound Quality, FLC 8N doesn't try to be the most detailed out there, but still manages to have a detail level that is more than adequate. 

FLC 8N vs iBasso IT04 – iBasso IT04 is quite a unique one, with a really neutral sound, with a really quick and light bass that can keep the pace with the quickest of metals and industrial electronic music styles out there, and which can do a lot that is right in a lot of ways you probably don't expect it to. IT04 is characterized by a more smooth midrange that doesn't feel aggressive, and which lets you lean in the music, and by a bright and sparkly top end that adds a fun and interesting topping that you'll always find welcome if you like airy and crystalline sounds. Now, FLC 8N, with its wide array of combinations possible, will manage to sound a little close to IT04 in terms of overall tuning, but it will not be exactly the same, as IT04 will always have a faster / quicker bass, and a slower / smoother mid range, resulting in slightly different portrayal of music than FLC 8N. Now, both are great, and IT04 has a bit more detail both in the bass, and the treble, but the midrange texture reproduction is actually quite similar between the two, and FLC 8N, although costing quite a bit less than IT04, is able to stand its ground nicely in terms of detail, resolution, and versatility. 



Recommended Pairings

FLC 8N is easy to pair with portable sources, and doesn't require a lot of power, actually being easily drive-able from most portable sources, but it will appreciate a higher-end DAP or source when it comes to the resolution and detail level it is able to produce. It is slightly sensitive to hiss, so really hissy sources may have some hiss with it, but this shouldn't be an issue for most pairings.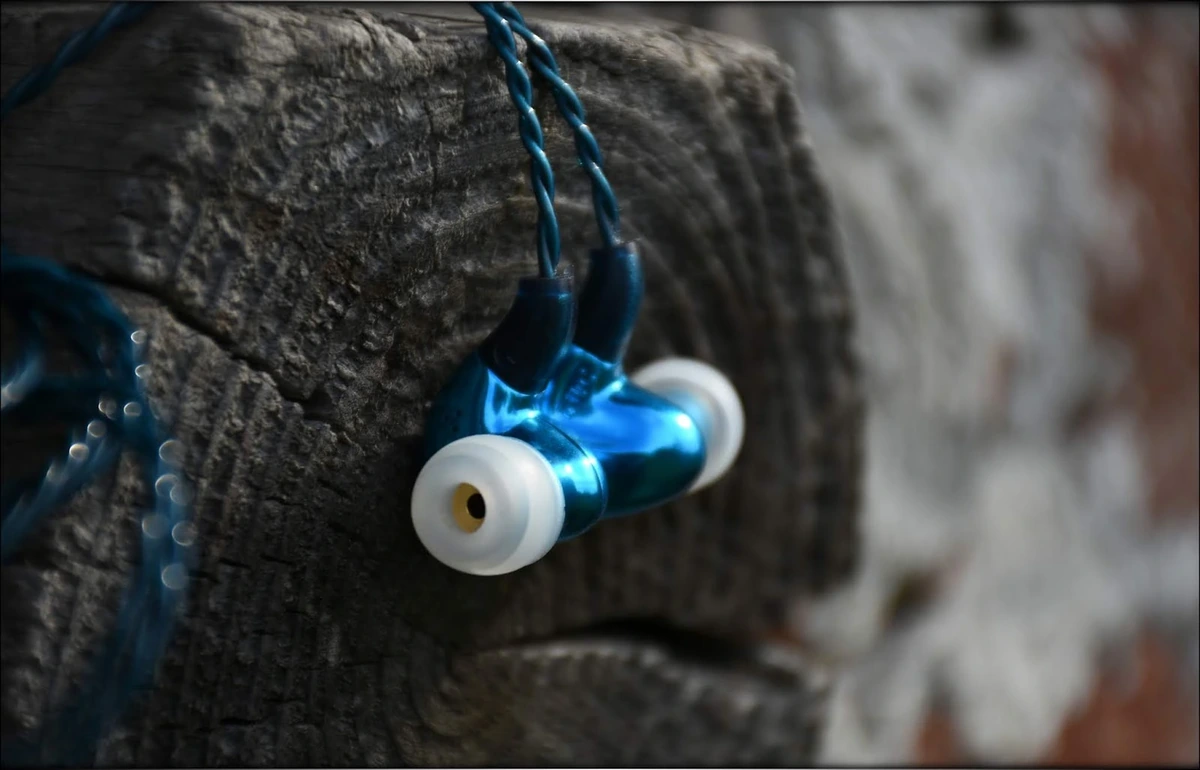 FLC 8N + iFi xDSD – xDSD from iFi is a great DAC/AMP to pair FLC 8N with, especially if you rely a lot on streaming services, and if you prefer your smartphone to be the main transport for your music. The sound is also tunable with xDSD, since it has an x-Bass and a 3D setting, multiplying the already ridiculous 36 possible tunings of FLC 8N by an additional 4, resulting in a total of 144 total combinations possible for your ears, although in all fairness, it doesn't work exactly like this. But still xDSD's additional tunings are welcome, both being quite good at what they do, and it is a solid overall device, with a nice battery life, good aesthetics, and a clean overall operation. 

FLC 8N + iBasso DX120 – iBasso DX120 is a really nice budget DAP from iBasso, one that is very serious about its position in the market, by having an aggressively affordable price, two microSD slots, and one of the best firmwares found on a DAP at this low price. The best part is that its sound is as good as everything else about it, as it has a really clear and articulate signature, which is fairly neutral, so it doesn't change the default signature of FLC 8N quite that much towards any direction, letting the tuning mechanism of FLC 8N do its job. 

FLC 8N + FiiO M9 – FiiO M9 is another great, affordable, option to pair your FLC 8N with, and it is one-of-a-kind IEM with a clear and detailed signature, and with a really strong software support from the always-improving Chinese producer FiiO. One thing you may really appreciate with this one is the aggressive design, which makes M9 quite lovely to hold in hand, and which makes handling quite a unique and snazzy experience. 



Value and Conclusion

Now, FLC 8N is not cheap by any means, sitting at the higher end of the "midrange" zone, priced at 350 USD from MusicTeck. As always, MusicTeck is a pleasure to work with, and they are champs in providing some of the best service, advice, and exceptional deals to their customers. They usually are the first to have new models from new products in store, and they are always there to serve you with a smile, even if you're ordering from a different state, making sure you receive your package quickly and in the best condition. In fact, I am always amazed when I receive a package from them, by the level of care they place in properly labeling everything, and in making sure the package arrives safely, making MusicTeck one of the shops I recommend the most for USA-based, and not only, customers.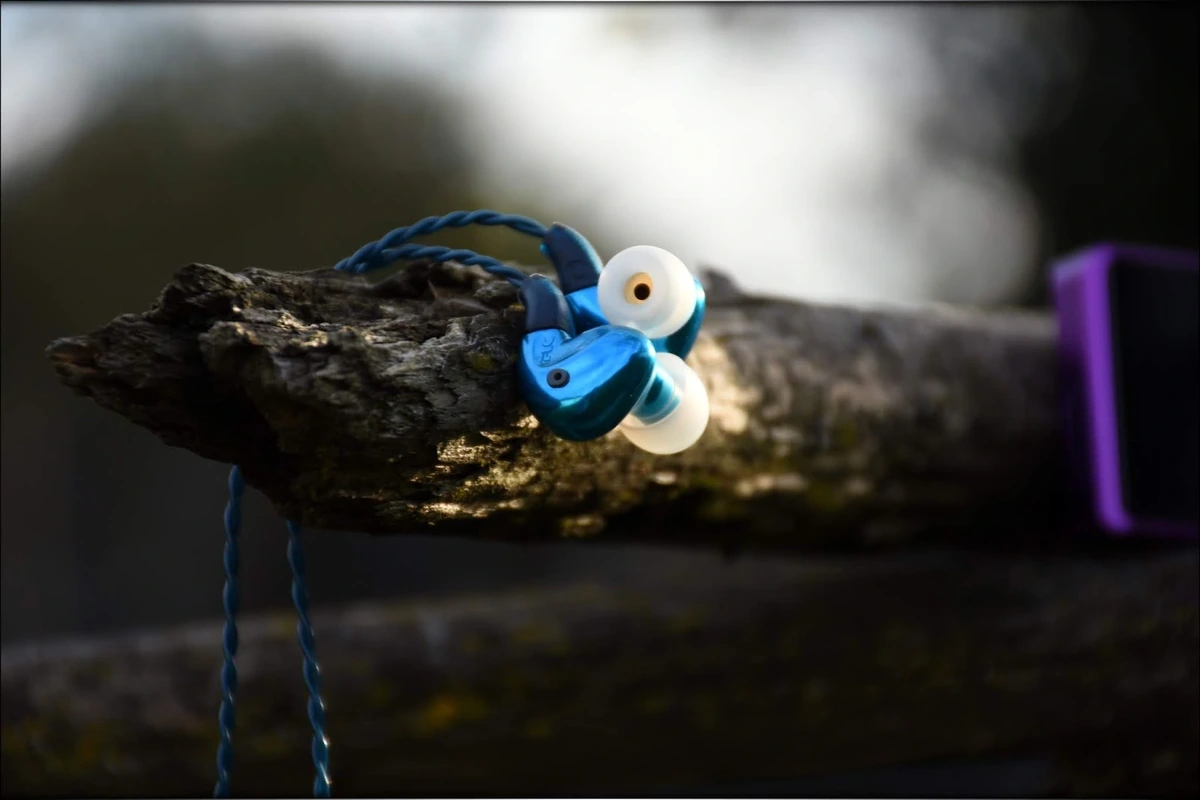 FLC8N is a well build IEM, and while the blue color of the IEM shell may not be for everybody, and while the blue cable may also not be for everybody, the sweet ergonomics surely will make it fit with everybody's ears, and they will make FLC 8N simply slide in and stay there. 

The highlight of FLC 8N is their tuning mechanism, which allows for 36 possible tunings, and this is not even considering aftermarket cables or tips, which would multiply that 36 by 3 if you're considering the normal tips, Spinfit tips, and Comply Foams, with even more possibilities down the road if you're considering cable upgrades. 
Now, the package content is excellent. This is one of the better packages in this price range, and FLC 8N has the thickest, most hardcore carrying case I've seen to date, better than most IEMs in this price range have. In fact, the tuning mechanism alone makes for more tech and detail than most imply with their IEM, but then again, we're talking about an audio product, so we're not going to care about how nerdy or advanced this all sounds, but about how much impact it has on the sound, and in what direction. 

Starting with the sub-bass, it has many colors and many tunings possible, but it is always a natural to slightly fast bass, which can keep up with anything, from speed metal, to Jazz, to deathcore, all the way to electronic and aggressive experimental electronicore music, being a bass that you'll love with almost any style you'll want to listen through FLC 8N. 

The midrange is sweet and detail, and it can go in between many configurations of taste, the thing that tends to stay the same being the speed, or rather its impulse response, which tends to be natural at most of times, resulting in a generally pleasing experience, with a good amount of detail and clarity, but without feeling aggressive, or too much in your face. 
The treble can go from really smooth and rolled off, to really sparkly and engaging, which is also great, if you want a versatile IEM, and it is generally natural to slow in its speed, so it tends to be rather smooth and silky, even when it is bright, never bothering you with a grainy or harsh presence. 

The soundstage is another important aspect of FLC 8N, and I can't finish this review, nor do I want to, without making a big deal out of this. At some point in my life, I was a teenager, looking for music that sounded epic, large, music to extend in every direction my mind could imagine, and believe me, my teenage mind would dream in lots of directions, and at that moment IE8 from Sennheiser really impressed me. In the same way, FLC 8N impresses me now with its soundstage, and I am finding it wide, but with a really great instrument separation, and with a pinpoint precision, this time being quite impressive in every way you can imagine the soundstage of a mid range priced IEM could be.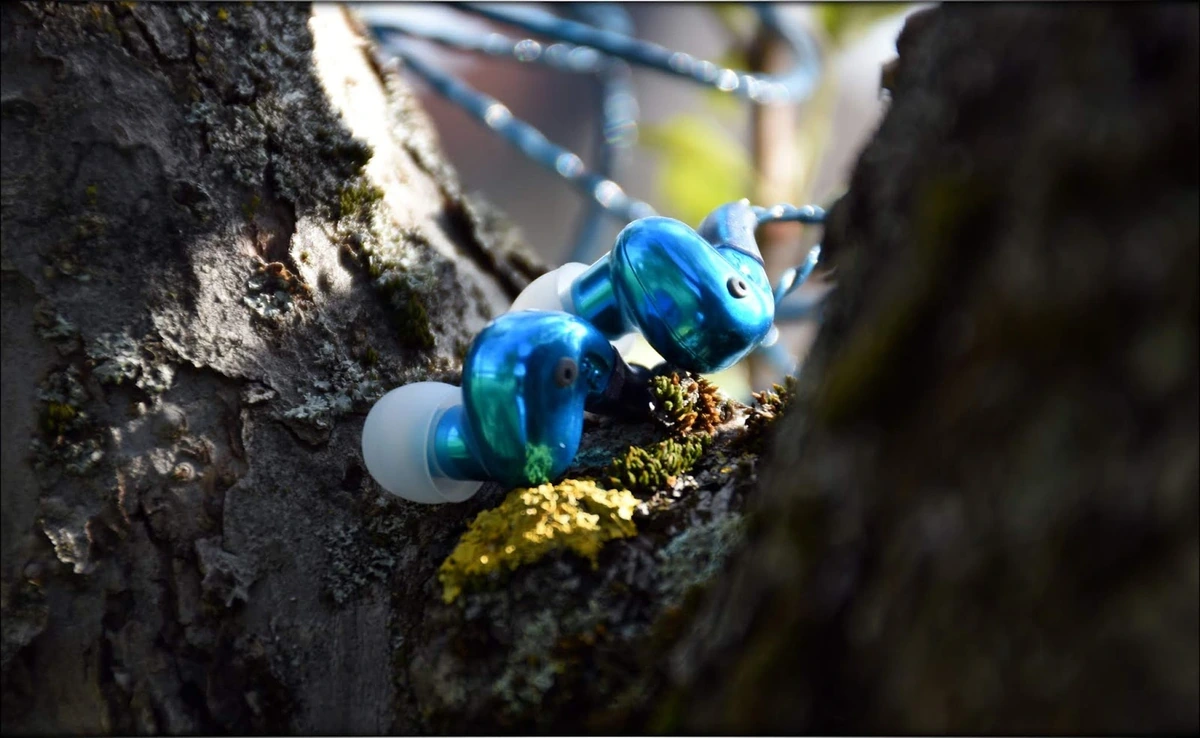 At the end of the day, if you're looking for music, FLC 8N is here to answer your calls. Especially if you don't know exactly what is your favorite signature, or if you want to experiment, learn more about yourself, and if you like to tweak and play, FLC 8N has 36 signatures you can explore, and even more if you'll indulge in tip rolling and cable rolling, making it the most configurable IEM I reviewed to date, and a really great one at that, being not just configurable, but offering a fun and detailed sound in every configuration, not just a large number of average signatures, but a large number of pretty good signatures, especially for its friendly price. Don't forget to get yours from MusicTeck for one of the best services in USA, and don't forget to follow Audiophile Heaven on Twitter, Facebook, and now Youtube, for more news, in-depth reviews, and fun.  
Purchase Link: https://shop.musicteck.com/products/flc8n-the-latest-version-of-flc8
---
--- Please remember to stay safe, and always have fun while listening to music!---
 - If you have a dime to spare, please donate, and help us! It would make the day brighter for me and my wife- 
---
Full Playlist used for this review
We listened to more songs than those named in this playlist, but those are excellent for identifying a sonic signature.  I recommend trying most of the songs from this playlist, especially if you're searching for new music! The playlists are different for Spotify, Tidal and Youtube, and based on the songs I enjoy and are available on each!
https://www.youtube.com/playlist?list=PL_cjBXGmwSHSdGcwuc_bKbBDGHL4QvYBu
https://open.spotify.com/playlist/5J3oloz8Riy9LxEGenOjQ0?si=979ba4f082414be7
https://tidal.com/browse/playlist/330fd544-8e5b-4839-bd35-676b2edbb3d5
--- Contact Us ---





---