The Cinematic Experience – Polk Signa S2 Soundbar & Subwoofer Review
There has been quite a lot of talk about Polk's new S2 Soundbar and wireless subwoofer, and there have also been a lot of questions about how does it compare to other soundbars, as well as to how a soundbar compares in general to a proper 2.0 Speaker setup, so today I am going to compare Polk Signa S2 (200 USD) to Audioengine A5+ (500 USD), Edifier S1000DB (300 USD), and Edifier E25 Luna (200 USD). 
Introduction

Polk is quite a well-known name with the audio folks, and that's for a good reason, as they have products ranging from the most entry-level, all the way to pretty high-end floorstanding speakers. Furthermore, they are known for good quality and overall well designed products. 

This being said, the sample for today's review comes from a shop, and Polk doesn't generally sell directly to their customers, but instead relies on their agents and distributors, like HIFICenter, the shop providing the sample for today's review. Polk Signa S2 is also on sale on their shop page, which is amazing, considering that it had a pretty good price, being below 200 USD in Romania at the moment of writing this review. HIFI Center has a wide variety of products, from portable DACs, headphones, all the way to FiiO products, bookshelf speakers, and even high-end floorstanding speakers, as well as cables and other hifi products. They take care of warranty and provide after sales service for their products, and they have been doing an amazing job for years now, being a pretty well established shop in Romania. If you're from here, or if you have a chance to travel here, they have two large showrooms full of products, and they will be more than happy to be of service and help you select the best product for your next purchase. 

It should be noted that I have absolutely no affiliation with Polk or HIFI Center, I am not receiving any incentive for this review or to sweeten things out. I'd like to thank HIFI Center for providing the sample for this review. This review reflects my personal experience with Polk Signa S2. Every opinion expressed is mine and I stand by it, the purpose of this review is to help those interested in Polk Signa S2 find their next music companion. 
Product Link
You can always get your Polk Signa S2 from www.amazon.com here: https://www.amazon.com/Polk-Audio-Ultra-Slim-Universal-Subwoofer/dp/B07H1B3PY9/
Packaging

First things first, let's get the packaging out of the way: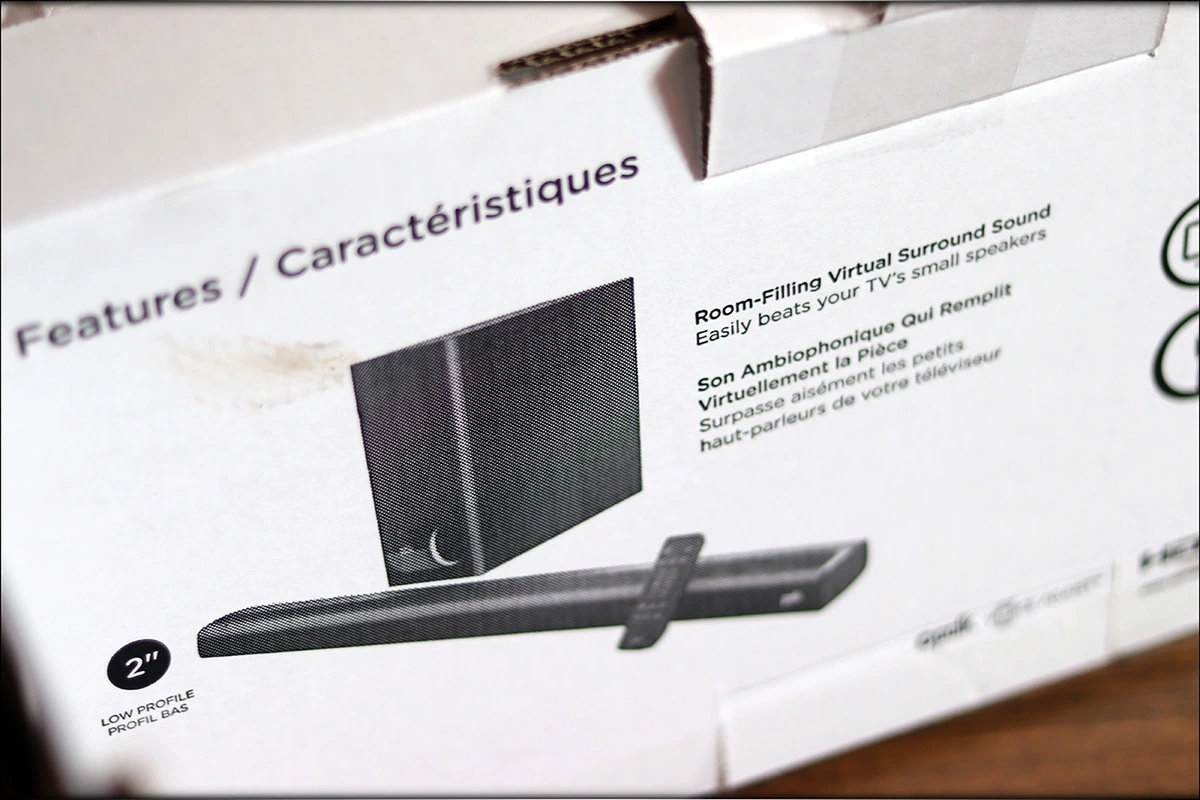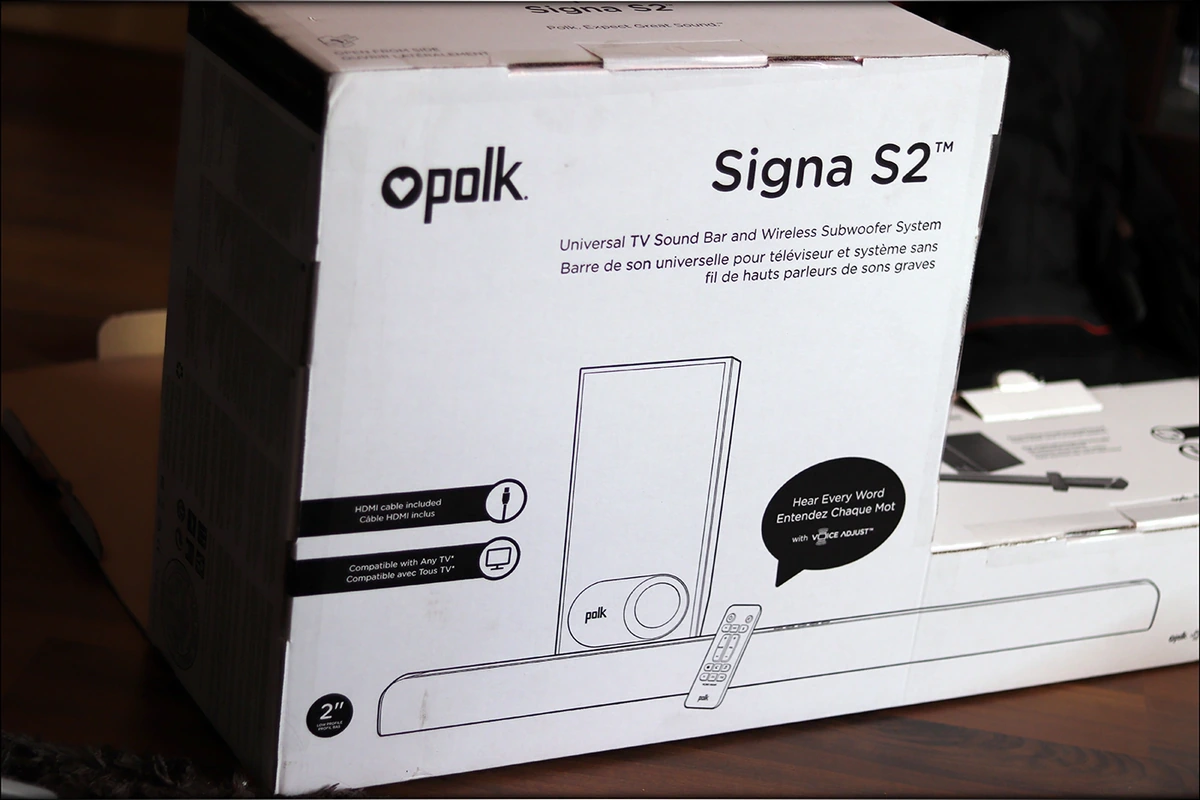 It has been a while since I last saw a package that wasn't exactly a normal box, and Polk Signa S2 doesn't disappoint with their package, coming in an L-Shaped box, which has enough space for the soundbar, the remote, the subwoofer, and the cables necessary to connect it. 

Overall, they come in a fancy package and I love the presentation, it makes unboxing the system fun and for the price, it is a large and cool-looking one. 

Technical Specifications





Build Quality/Aesthetics/Firmware/Usage

The first question you may have, and which I also had, was, how well can a 200-USD sound system be built, so that you don't feel like you're purchasing something cheap just because it is cheap. Well, I was absolutely impressed by the build quality. The soundbar itself is made of a high-quality plastic, and it feels nice to the touch. As far as I can tell, it is impossible to remove the speaker grille, but since it wouldn't affect the sound negatively, and it does protect the little speakers inside the soundbar, it is better that it stays in place. Furthermore, you can connect Polk Signa S2 to your TV and computer via HDMI ARC, which basically means that you can connect it to your smart TV's box, and then the HDMI connector to your computer will see Polk Signa S2 as an Audio option.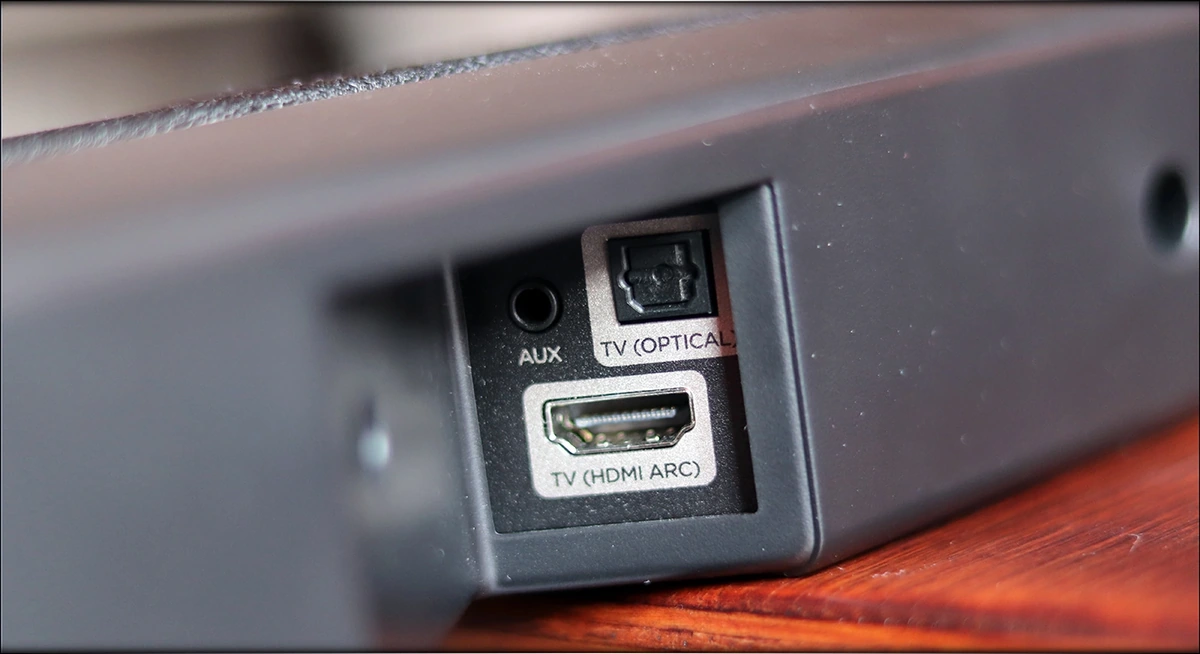 But let's slow down for a second. In terms of build quality, the subwoofer is a large wooden box, that's made of processed wood, feels really solid / rigid, but it is not very heavy. It is a unit that weighs in about 5 Kilograms, which is quite light, especially compared to the BAR which has a 1.8 KG. This means that you're going to see a very heavy soundbar that feels really well made, but a subwoofer that feels way light for its build.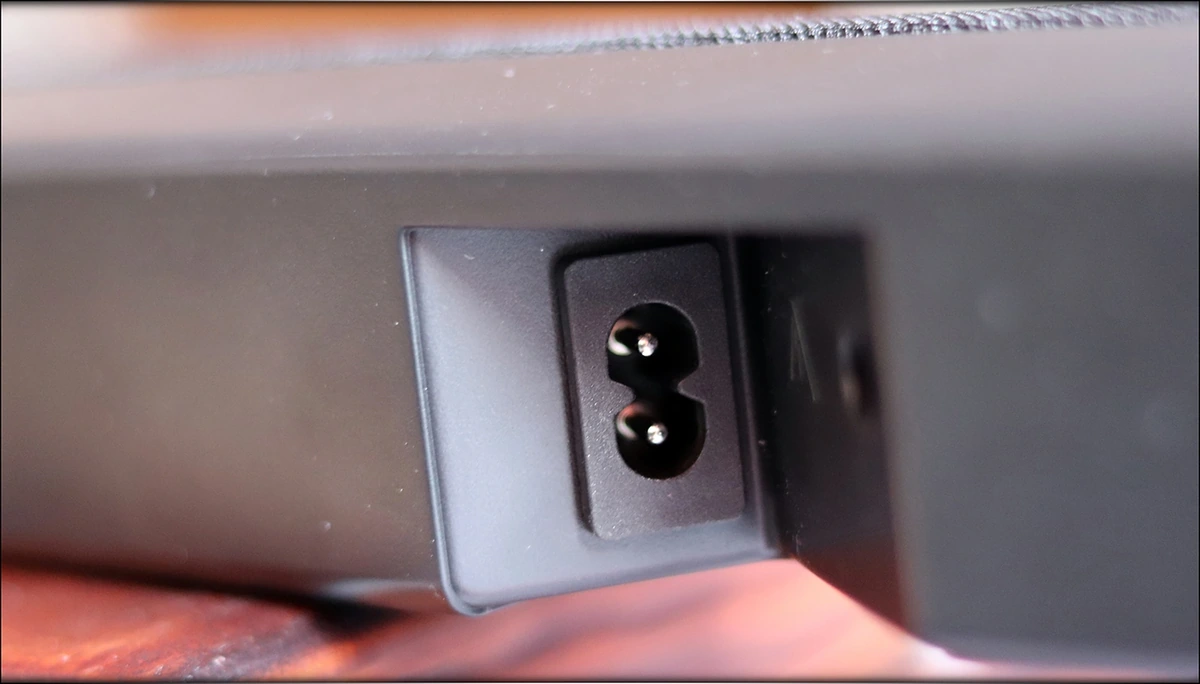 The explanation here is quite simple, the driver inside the subwoofer is actually quite small, as it has a 5.25″ driver, which is able to go as low as 45 Hz, but not lower. At any rate, this is quite enough to provide a very sustainable ramble and impact for movies, but won't drop all the way to 20 Hz for those who really want to hear the earth rattle in their house. For that, you will require a larger overall bass driver anyways, so don't worry, for this price range, Polk Signal S2 is pretty much excellent.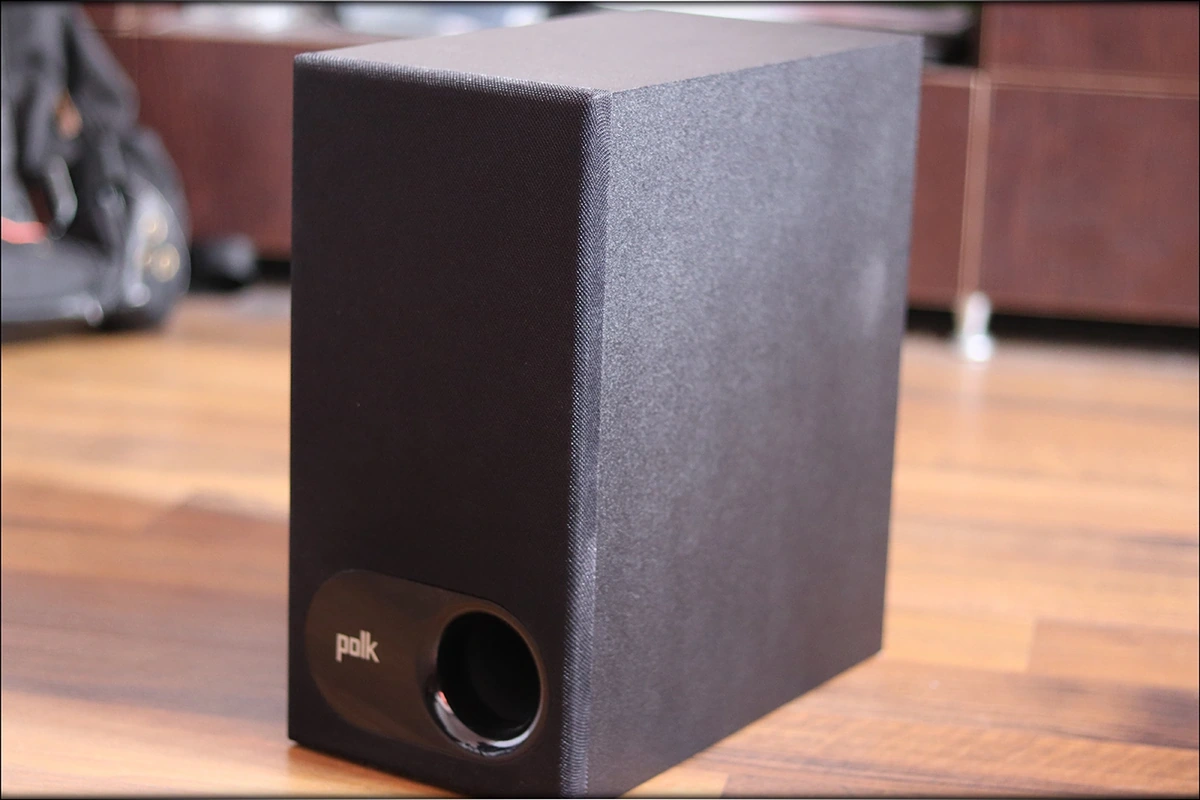 Polk Signa S2 also comes with a remote, but you can also configure it using the TV's remote, but using its remote works as well, so you have a lot of options for best using it. If your TV is installed on a wall, you don't have to worry, it comes with installation holes, in a keyhole shape, and you will be able to use it installed on a wall as well. The subwoofer needs a power connect of its own, and the soundbar needs one as well, so you have to have at least two sockets empty to install it. 



Furthermore, it is also possible to use S2 with a Bluetooth connection, so this means that you will be able to get a wireless experience with it. 

The mid drivers are 1.25″ in size, and the tweeters are 1″ in size, which results in a very good overall theoretical performance. 

Polk Signa S2 also accepts Aux inputs, as well as Optical inputs, which sounds as good as HDMI, but which allows you to connect it to a wider array of sources. 



The subwoofer connects automatically to the soundbar wirelessly, so if you don't like cables lying around, Signa S2 will surely be a device just for you. On the other hand, if you're concerned about the quality of the signal, or if you're concerned about how well it connects, well, I had literally zero issues, it simply connects always, and if you need to reconnect it, it has a Bar Sync button, which will do just that (think of it like you'd about like a fail safe option). 

There will be more spicy details to talk about in the desktop usage part of this review, which deals more in detail with how to actually use Polk Signa S2 and what I discovered while using it for the past months. 



Sound Quality

Since I've been using the Polk Signa S2 for about a few months now, I have a much better grasp about its sound and overall quality, as at first, it wasn't quite as simple to describe its strengths and weaknesses. In terms of sound quality, it has quite a unique tuning, with a warm and bassy overall presentation, a voice-centered midrange, and with a smooth and relaxing treble. The treble also rolls off pretty early, and I wouldn't personally recommend EQ'ing Polk Signa S2, but instead, I would go with using it in its default configuration. The mids are musical and despite a pretty odd overall tonality, they really get the job done when it comes to sounding sweet and playing guitars in an enjoyable way. 



The bass is deep and if you don't mind the bass rolling off at 45 Hz, and not dropping much lower, you will be more than happy with Polk Signa S2. There are bass enhancement options you can enable to get more ramble and a deeper sound, and overall, it provides just enough explosion and delivers a very convincing blow for movies and TV shows. When it comes to its music performance, the bass is quick enough for most electronic and EDM, but it is slow for metal music, and I wouldn't recommend it for aggressive metal. 

For rock music, the sound is a touch thick, and the passing between the bass and the midrange feels complete, but isn't overly warm, instead feels thick and a touch dark. The sound is large and provides a convincing stage, which helps with the stage. If you enable the voice adjust, the soundstage gets considerably smaller, and the sound is much more forward in the midrange. There is also a music mode in there, which applies an EQ to the sound, so that sounds better for certain applications. I found it to sound most balanced and best if left in music mode. 

On the other hand, the treble is pretty tame and hassle-free, rolling off pretty early, at about 10 kHz, so there's not a lot of spice in the highs. This also means that the sound is pretty relaxing, and watching movies for almost four hours in a row won't be tiring or fatiguing. On the other hand, for music, this means that you don't get a lot of excitement, and older, more bright recordings will sound sweet and okay, while for electronic, you should only go for Polk Signa S2 if you don't mind the treble lacking some sparkle. 

In terms of detail and quality, S2 is very clear and crisp for its 200 USD price point, and better than the average of setups will get you, even better than most 2.0 setups in terms of bass extension and overall vocal performance. 



Desktop Usage / Multimedia Usage

I noticed a few things when using Polk Signa S2 in desktop mode, and while playing with its settings. One of those things was that I was able to connect it to my computer, while using the HDMI-ARC option. This is a setting originally designed so that you can use just one remote for both the soundbar and the TV, but it also means that if you connect soundbar to your TV, and have a TV connected to your computer as a display, you will be able to use S2 as your main soundcard and output digital signal to it directly.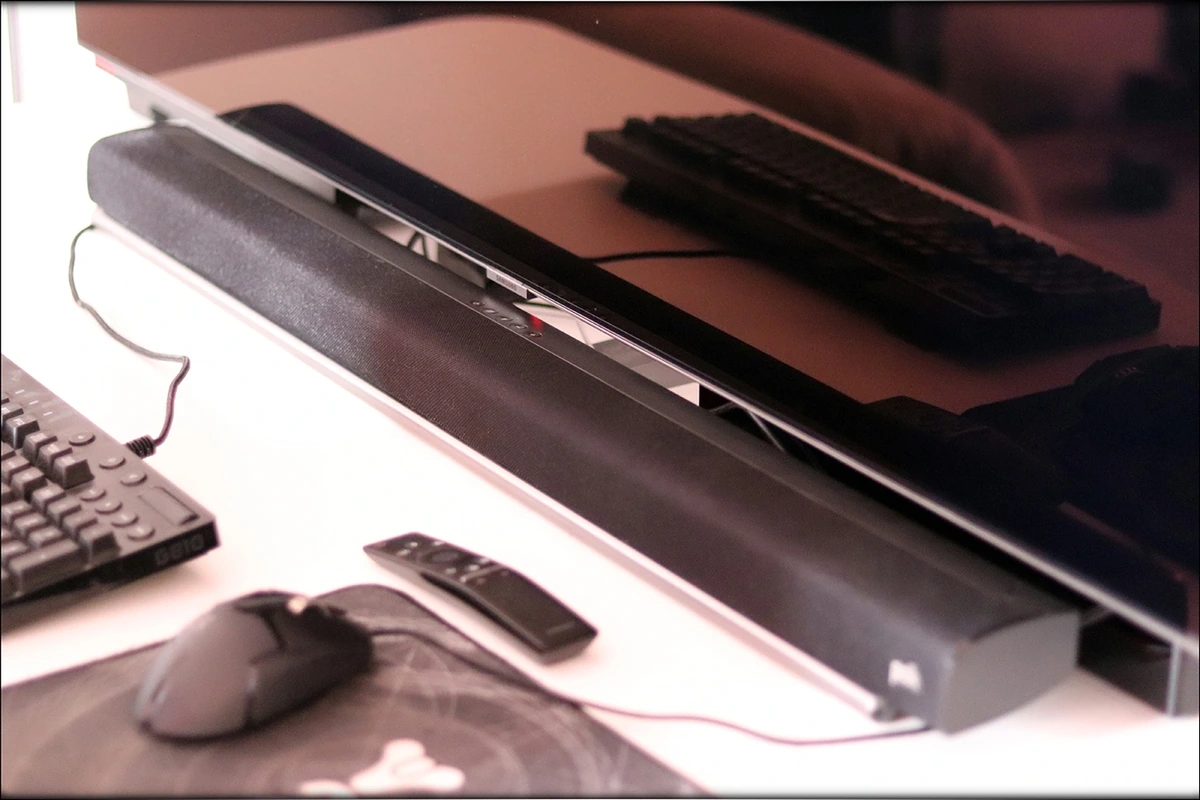 This also means that there's not just an amplifier in there, but also a DAC chip and a bluetooth receiver, for it to be able to receive a bluetooth signal. The sound is best through the HDMI Arc connection, and the Optical and the Coaxial connections provide the second in terms of sonic quality, with the Bluetooth coming in last and being more of  last case solution. 

The good part though, is having the option to boost the bass and the volume separately, so you can actually turn Polk Signa S2 into a bass monster and make your movie or music experience fun and interesting. The bass will be able to keep up and won't lag behind, and won't distort regardless how loud you turn it on. This is also because the small bass driver doesn't try to do something it can't, but instead, the 5.25″ bass driver is fully capable of reproducing frequencies down to 45Hz but with good speed as well. 

Another fun thing I have discovered through pure experiment is that the soundbar itself is quite heavy and well balanced, so I can sit it beneath my monitor, which is a Samsung Q55″, and since this model has a little feet right in the middle of the display, I was a bit concerned that the soundbar would either not fit or would cover the display, but the low height helps a lot with the overall aesthetic, and it works with this monitor, even if you have the monitor installed on a desk, rather than on a wall. 



Comparisons 

I am going to compare S2 with Edifier S1000DB, Edifier E25 Luna, and Audioengine A5+. All of those are very different products and most of them are considerably more expensive, and should overtake S2, but there are things that only S2 can do really well, and that's a lot to take in, because it is a very affordable system after all. 




Polk Signa S2 vs Edifier S1000 DB – This first comparison is with a sound system that costs about 100 USD more than Polk Signa S2. This is a Stereo System, a 2.0 system, where the mid woofer drivers of S1000DB are 5.5″ in size, but still don't manage to offer the amount of impact and depth that Polk Signa S2 offers. Furthermore, the midrange is actually quite recessed in S1000DB, and the treble is a bit more well expressed, but the detail is not better, and actually feels pretty much similar to Polk Signa S2. Where S2 sounds creamy, deep and impactful, S1000DB is actually boomy and lacks dynamics. I think that the only reason you'd want to go for S1000DB is for their soundstage, as a 2.0 system will still sound wider than a soundbar, if the speakers are placed very far apart, but otherwise, you will probably want to go for the soundbar, which has a much better bass and overall value. 

Polk Signa S2 vs Audioengine A5+ – A5+ costs about 500 USD, and is not a cheap or a budget option by any means, but I felt like the comparison is quite good because a lot of people have asked me whether A5+ is an interesting alternative to S2 or to S1000DB. So, for 500 USD, A5+ is actually better, more detailed, quicker than S2 and S1000DB, but I would want to make a big case out of this, S2's subwoofer goes lower in the sub lows, and has more overall bass extension. Other than this, A5+ has a very similar overall signature compared to S2 in the midrange and in the treble, only in the bass being much more neutral, with S2 being much deeper and impactful and A5+ being more of a monitoring speaker that sounds clear and practical, but also a touch flat. 

Polk Signa S2 vs Edifier E25 Luna – Edifier E25 Luna is the only speaker in this list that has the same price as S2, and I will be honest with you, having bought E25 with my own money, I don't really regret the purchase, but I haven't used them a lot either, as the speakers have a really poor bass extension. The bass is speedy though, and I really fell in love with the speed of E25 at that time, which made me upgrade to S1000DB, which by comparison, has been quite disappointing in the long run, having been unreliable, having shown a poor quality control from edifier, and a better overall quality on systems like Signa S2 which are simply in another world in terms of build quality and features offered at a lower price. Comparing S2 with E25 is quite interesting, because the midrange is similar, but S2 has better detail, better dynamics, better treble extension, and better bass extension. Really, the soundstage is better as well on S2 as well, and E25 felt a bit one dimensional always, regardless of how the speakers were placed. Of course, Polk Signa S2 has also been released a few years later than Edifier E25 Luna, so there's good reason why things improved even within the same price range. 



Short Summary in Romanian 

Deoarece Sistemul Polk Signa S2 a fost oferit pentru review de catre HIFI Center Romania, un magazin excelent de audio care se gaseste in Bucuresti, m-am decis sa ofer un scurt sumar al acestei recenzii si in limba Romana. 



In primul rand, as dori sa prezint magazinul HIFI Center, care este unul din cele mai populare si mai mari magazine de HIFI din Romania si care are in oferta sa atat casti, produse portabile, cat si boxe, chiar si high-end, cabluri si audio tweaks care fac sistemul pe care deja il aveti acasa sa sune si mai bine. Cu atat mai mult cu cat programul lor este super bun si angajatii ofera suport profesional in instalarea echipamentelor, dar si sfaturi in alegerea celor mai bune configuratii si optiuni pentru forma si marimea camerei in care doriti sa instalati un sistem, va recomand o vizita la HIFI Center. 

Sistemul Polk Signa S2 este unul foarte complet si de calitate inalta, ce vine cu un subwoofer de buna calitate, ce are o viteza foarte buna, dar si suficienta forta in sunet pentru reproducerea explziilor din filme. Sound-bar-ul vine cu optiuni de conectare atat HDMI ARC, cat si optic, dar si cu optiunea de conectare cu un cablu 3.5mm. Peste toate acestea, exista si optiunea de a conecta sistemul prin Bluetooth, in situatia in care doriti sa il utilizati la muzica. Soundbar-ul fiind foarte compact, merge pozitionat si sub televizor, si ofera o solutie excelenta, atat din punct de vedere estetic cat si functional pentru a imbunatati performanta audio a Smart TV-ului dvs. 

Pentru a complta oferta deja interesanta, Polk Signa S2 a conceput tot sistemul in asa fel incat subwooferul sa se conecteze automat si fara cabluri cu soundbar-ul, si sa poata fii bagate in prize diferite, oferind mai multe moduri de instalare intr-o camera, flexibilitate chiar binevenita pentru cei care au TV-ul montat pe un perete si care nu vor sa aiba de a face cu cabluri vizibile. 

Pentru pretul curent al modelului, pe care il puteti verifica pagina HIFI Center, aveti la dispozitie un sistem audio complet, ce ofera un detaliu excelent, un bass puternic si niste medii calde, dar si niste inalte matasoase care nu deranjeaza deloc la ureche chiar si dupa multe ore de auditie sau de vizionat filme. 



Value and Conclusion

The price of Polk Signa S2 is quite a pocket-friendly one, being priced at 200 USD, making it a very affordable and high-value item. You get some stuff in the package that sometimes can cost up to the price of 200 USD without the whole speaker and subwoofer included, like the high quality cables, which nowadays are quite pricey. After we get past that little joke, I am very serious when I say that the system is very good value, you get a Soundbar, you get a subwoofer, they connect wirelessly, you also get a remote, and the cables necessary to connect everything, and the system works with Optical, Auxiliary, and with an HDMI ARC input. 



The build quality and function is outstanding, with the bar itself being made quite solidly, having a few buttons, but also coming with a remote, accepting a Bluetooth connection, and having a wireless connection to the subwoofer. Speaking of the subwoofer, this is not a portable unit, but rather a full sized sub that reaches as low as 45 Hz, without distorting. Furthermore, the 5.25″ driver inside the subwoofer is actually quite speedy, and although it doesn't work well for subsonic frequencies, and will roll off at 45 Hz, it will provide enough depth and impact for all movies, but also keeps a good enough speed to satisfy music listening without lagging behind. 

Surprisingly, the sound is very coherent and doesn't feel like there's a huge dip between the bass and the midrange, the sound is actually very coherent, and the bass connects really nicely with the midrange, despite the difference in drivers in size between the 5.25″ bass driver and the 1.25″ midrange driver. There are also the 1″ tweeters that incorporate the treble, although the treble is generally softer and more relaxed, being really good for long hours of listening and watching a few movies in a row without getting tired. 



Before the end of this review, I have been so impressed by the affordable and high-value Polk Signa S2 enough to add it to Audiophile-Heaven's Hall Of Fame. Really well implemented ideas, a product that goes for a very precise purpose and does it nicely, and has a ton of features, I think that if you have just 200 USD and want a nice soundbar, then Polk Signa S2 is quite the epic choice. 



At the end of this review, if you're looking for an affordable, high-quality soundbar that comes with a subwoofer, has HDMI ARC, Optical and Aux inputs, also works with Bluetooth, and which has a good amount of detail, clarity and punch for its price point, which is just 200 USD, then you should totally consider going for Polk Signa S2. 
Product Link
You can always get your Polk Signa S2 from www.amazon.com here: https://www.amazon.com/Polk-Audio-Ultra-Slim-Universal-Subwoofer/dp/B07H1B3PY9/
---
--- Please remember to stay safe, and always have fun while listening to music!---
 - If you have a dime to spare, please donate, and help us! It would make the day brighter for me and my wife- 
---
Full Playlist used for this review
We listened to more songs than those named in this playlist, but those are excellent for identifying a sonic signature.  I recommend trying most of the songs from this playlist, especially if you're searching for new music! The playlists are different for Spotify, Tidal and Youtube, and based on the songs I enjoy and are available on each!
https://www.youtube.com/playlist?list=PL_cjBXGmwSHSdGcwuc_bKbBDGHL4QvYBu
https://open.spotify.com/playlist/5J3oloz8Riy9LxEGenOjQ0?si=979ba4f082414be7
https://tidal.com/browse/playlist/330fd544-8e5b-4839-bd35-676b2edbb3d5
--- Contact Us ---





---