Tiny Boom – FiiO K3 DAC/AMP Review
FiiO K3 is a new product from FiiO, a small DAC/AMP to replace their older, yet extremely successful FiiO E10K DAC/AMP. They geared in many new features to K3, including a Type-C USB Port, USB 1.0 and USB 2.0 compatibility, basically driverless operation for Windows, and even a bass and a gain switch, and to not finish the story too early, even a Balanced Output. 
Introduction

FiiO is really well-known within the audiophile community for always offering very affordable, yet very high-quality products, and K3 is no exception, FiiO being one of the most supportive, friendly and helpful companies out there. If you ever need to make sure you're purchasing your audio gear from the right people, you can totally rely on FiiO, as they're known for making the repair / exchange process hassle-free, if the need is ever to arise for those. 

It should be noted that I have absolutely no affiliation with FiiO, I am not receiving any incentive for this review or to sweeten things out. This review is not sponsored nor has been paid for by FiiO or anyone else. I'd like to thank FiiO for providing the sample for the review. The sample was provided along with FiiO's request for an honest and unbiased review. This review reflects my personal experience with FiiO K3. Every opinion expressed is mine and I stand by it, the purpose of this review is to help those interested in FiiO K3 find their next music companion.
Product Link
You can purchase your FiiO K3 DAC/AMP from www.amazon.com here: https://www.amazon.com/FiiO-Headphone-Amplifier-Computer-Balanced/dp/B07KR3RF4H/
Packaging

First things first, let's get the packaging out of the way: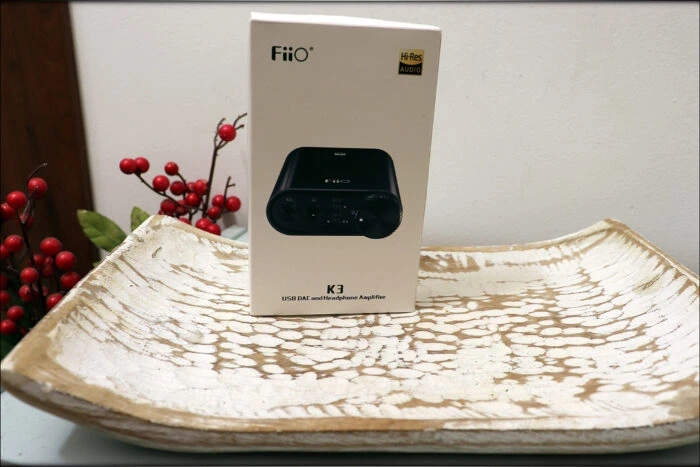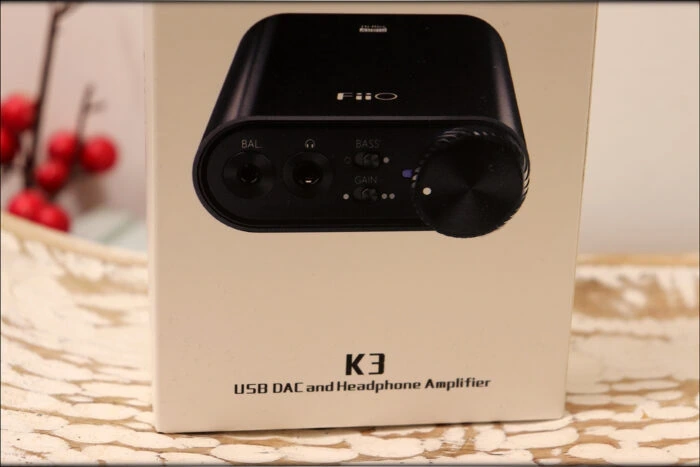 FiiO K3 is a very healthily-priced IEM, at 100 USD, so the package isn't expected to be too fancy, but it does include a USB cable, Rubber stickers, 4 of them, 2 pairs, and a USB Type-C cable. This is more than enough to enjoy FiiO K3, and I feel content with the package for the price point. 

The package could have used Optical cables, any 3.5mm to 2XRCA or 3.5mm to 3.5mm line out cables, or a coaxial cables, so if you plan to connect K3 to any other DAC or AMP, you will need to have those interconnects as well. 
Build Quality/Aesthetics/UI/Firmware

FiiO K3 is a fully metallic device, with a rounded housing, and with a large volume wheel on the front. The volume wheel is actually a digital control, and it won't cause channel imbalance at low volumes, nor have the issues that can appear with a fully analogic volume pot.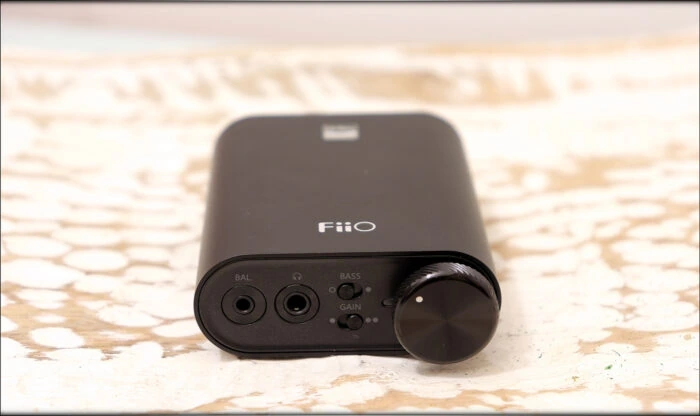 On the front of K3, you can find the two headphone outputs, one for 2.5 mm balanced headphones, and one for 3.5mm Single Ended headphones. There is a gain, and a bass switch as well. 

At the back, you can find a Line Out, a Switch between USB Audio 1.0 / 2.0, USB Type-C Input, COAX Output, and an optical Output.  

If you connect both the 3.5mm and the 2.5mm headphone outputs, then only the 2.5mm headphone output will keep working. The Optical Output seems to keep working regardless of what is connected otherwise.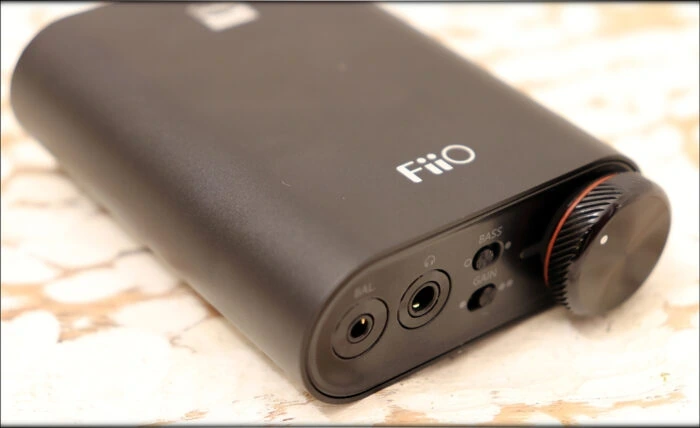 To be honest, I appreciate the inclusion of an Optical Output, since not all computers have an Optical Out, and it could come in really handy when trying to connect a more expensive DAC/AMP to your PC, to avoid the noise of a USB connection, if you're not a fan of USB purifiers and such. 

There is a red glow around the volume wheel, when there are driver issues, and a blue glow when it is working normally, with REDBOOK FLAC files. It also glows green for hi-res files. 
I left the gain on high, as it seems to make music better with virtually all of my headphones, and I left the bass boost on off for most my headphones and IEMs. The Bass boost is pretty clear and doesn't introduce distortions, it is very clean, yet deep, although it also warms the overall sound, not just the bass. The Bass Boost works well if you have a brighter headphone and you want to thicken it up, or warm up its sound. 

The build quality and the design is outstanding, there are no driver issues, and the build quality / aesthetics and firmware all reach a golden level for K3, a truly beautiful and hassle-free device. 



Sound Quality

The Signature of K3 is a very clean and clear one, very neutral, without any kind of flavour added to the sound. This means that it is also very transparent, making it an excellent little DAC/AMP to pair with most headphones, if you want to hear that headphone or IEM the way it was meant to sound.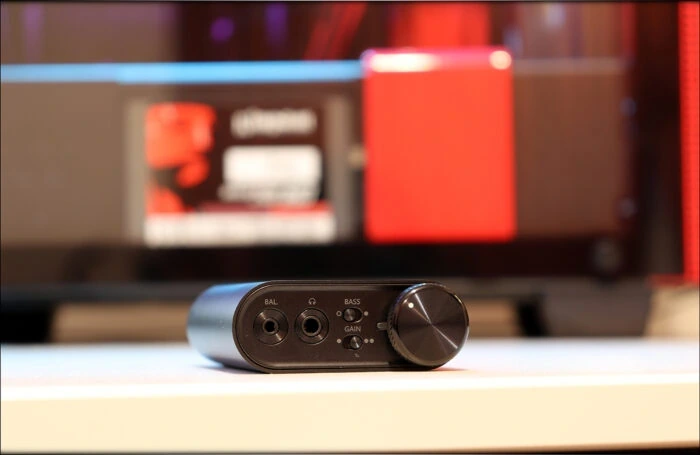 K3 also has enough power to put some punch in any IEM you connect to it, and it does a sweet job even with my Ultrasone Signature DXP, and Meze 99 Classics, not to mention that it can even power HIFIMAN Sundara or FiiO's own FiiO FH5 very well. 

The bass is very deep, and K3 doesn't seem to struggle at all to deliver a deep and punchy bass, even though it is not the most powerful DAC/AMP on the market, having enough speed to be natural, and enough depth as well. The bass is fairly detailed. 

The midrange has a good amount of detail, and for 100 USD, it also has a good instrument separation. The voices seem to be slightly forward, and it is clearly not a laid-back device, having a good amount of texture.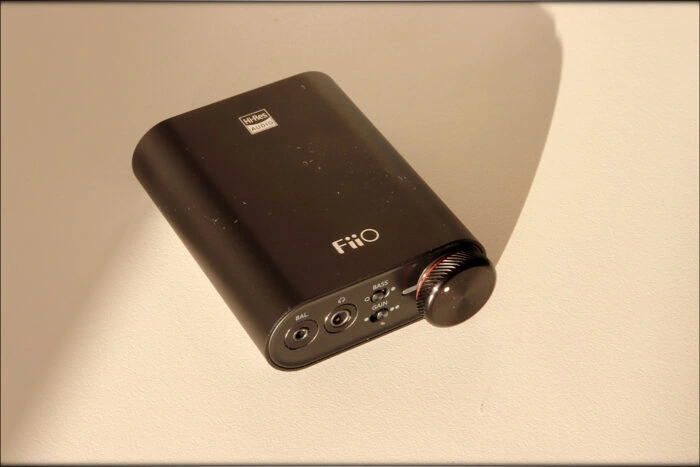 The treble is extended well, pretty natural, in both speed and texture. It isn't gaudy nor grainy, but it isn't smooth nor rolled off. Basically, a really natural treble presentation. 

The soundstage is fairly good as well, and since we're talking about a 100 USD device, I think the most straightforward device to compare it to is Audirect Beam, which has a wider soundstage, but less depth, FiiO K3 feeling more rounded and deeper. 

All in all, the sonics are what they should be, and much more, for a 100 USD device, FiiO K3 being a good benchmark for other DAPs. Just a good crisp and transparent sound, with a good linearity all over the place, natural speed and natural textures all over the place, and enough power for most IEMs and portable headphones, including some harder-to-drive gems. 



Portable / Desktop Usage 

FiiO K3 is actually designed to be used as a Desktop Device, but it works very well as a portable as well, provided your smartphone / source can give it enough power. FiiO doesn't recommend using it this way, but if you must do it, you should know that it works this way as well.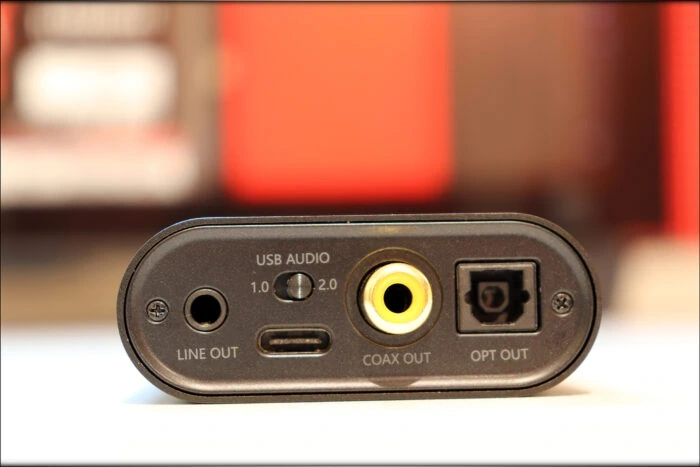 Otherwise, as a desktop device, it is fairly small, it looks good on a desk, doesn't take up much space, although if anything is a little disadvantage, it is a little small and lightweight, which means that a thicker / harder cable may lift if off the table. 

The Volume Wheel is large enough, and it has light around it, so you won't miss it, and you should be able to control if fairly well. K3 has enough power for both IEMs, and some good headphones, so you can consider it doing its job fairly well as a desktop device. 

I did strap it to my Xiaomi Mi Max 3, and it does draw some power, but Mi Max 3 is a monster of a smartphone, with a huge battery, and it made K3's portable usage quite fun. 

The cable included in the package is enough to connect K3 to most laptops and computers, so no issues there either.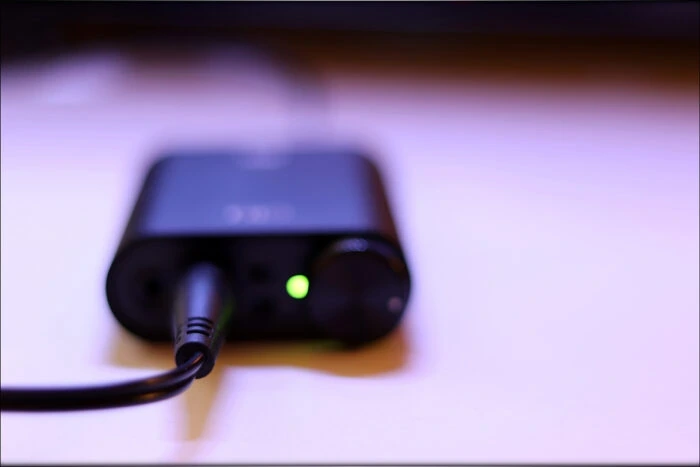 K3 seems to be isolated extremely well from USB Noise, even better than some much more expensive DAC/AMPs, which means that you don't need to worry about connecting it to a performant high-end PC which can be quite noisy as far as its USB noise goes. 

All in all, the desktop usage is very good, and so is the portable one, if you decide to go that way. 



Comparisons

Being priced at 100 USD, FiiO K3 has very few direct competitors, but Audirect Beam is a good one, also Cyrus Soundkey being quite similar in terms of pricing. To make 3, I'll add in Shanling M0, which although is a DAP (Digital Audio Player), is priced pretty close to K3.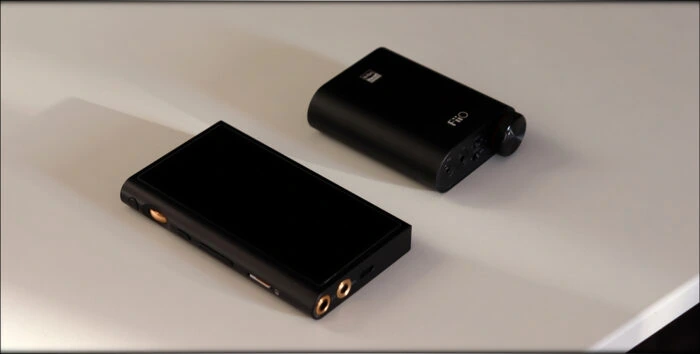 FiiO K3 vs Audirect Beam – The first thing you notice is that the beam is much smaller physically, and intended for a portable usage, but it also comes with more cables. Of course, the Beam doesn't have all the inputs and outputs of K3, and you only get one 3.5mm Single Ended Output with the Beam, while you get a 3.5mm Headphone Output, a 2.5mm Balanced Output, a 3.5mm Line Out with K3. You also get a Coaxial and an Optical Output with K3, making it much much more versatile, just lacking in accessories for using those outputs. The USB input is 3.5mm on both K3 and the Beam. In terms of sound, the Beam is warmer, more creamy, less neutral, and K3 has a more neutral overall sound, more natural soundstage, more neutral bass and treble, and better depth / instrument separation. K3 is much harder to use portably though. If you're looking for a portable little DAC/AMP that is very tiny, yet very powerful, with a warmer sound, wide soundstage, and a happy overall tonality, the Beam makes an excellent choice, while if you're looking for a more mature device made mostly for desktop usage, with a more neutral sound, without a color or a tuning of its own, and with a clear window to your music, K3 makes an excellent choice.  

FiiO K3 vs Cyrus Soundkey – Cyrus is actually quite known for their high-end products, and the SoundKey is one of their more entry-level items, but it still is a good competitor for K3. Starting with the package, the SoundKey comes with more accessories, better overall package, although it only has a 3.5mm Single Ended output, where K3 has both a Balanced, Single Ended, and two Digital outputs, and even a Line Out output. It is quite clear which is the more versatile device. K3 is larger though, but has a volume wheel, a bass boost and a gain switch, while SoundKey doesn't have any of those features. On the other hand, The sound alone, from the 3.5mm Single Ended Output, is in favor of the SoundKey, which is also very neutral, but reminds me more of NextDrive SpectraX, SoundKey being more vivid, more dynamic, having the same soundstage width and depth as K3. This being said, K3 is much much much more versatile, and even has a bass boost, and feels more neutral and even less colored than  SoundKey. Now, if you're looking for a portable DAC/AMP, something with a really amazing sound, vivid, and detailed, good soundstage, and which is easy to carry around, then you should totally check out the SoundKey from Cyrus Audio, while if you're looking for something for your desktop, something that is really versatile and fun to use, then FiiO K3 should be at the top of your list for its good build quality, versatile usage scenario and good honest sound. 

FiiO K3 vs Shanling M0 – Shanling M0 is a Portable Player, which can read microSD cards, can do a lot of stuff, and even use bluetooth, but it is priced fairly close to K3, having pretty much exactly the same price. This makes the two direct competitors in terms of price, so let's go. The packages are similar between the two, and your decision probably won't be made based on that. The size is smaller for M0, K3 is larger physically. Both device have a volume wheel. K3 is much much more versatile with the inputs and outputs, but M0 can read microSD cards and has a display, which K3 doesn't. Of course, you're probably reading this part of the review, looking for a sonic comparison. M0 is warmer, less detailed, has a smaller soundstage, is more basic in terms of sound, but also smoother and a touch more euphonic. In comparison, K3 is more neutral, more honest, more clean, more transparent, has better treble extension, and much more driving power. Now, if you're looking for a really tiny mini-DAP, then M0 is really an amazing choice, and it has a lot of abilities that K3 doesn't, but if you're looking for a desktop DAC/AMP that can play your hi-res files, has digital outputs, has a Balanced output, and even a Line-Out, you should totally check out K3 from FiiO. 



Pairing 

K3 pairs well with IEMs, and has enough power for most portable headphones, but it isn't made for really hard-to-drive headphones.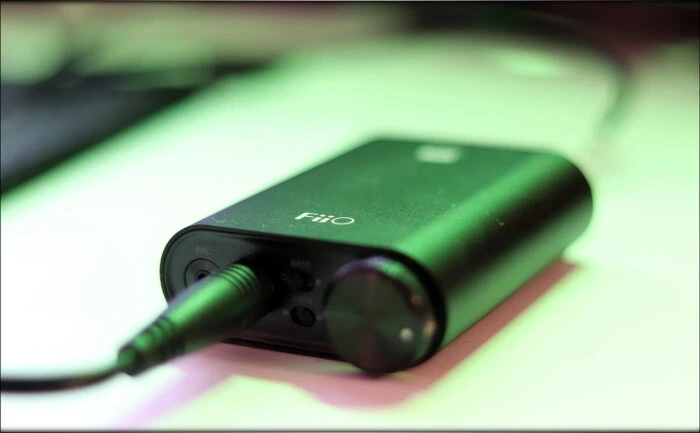 FiiO K3 + FiiO FH5 – FH5 does a great job at being a thick and lush IEM, with an emphasis on the upper midrange and lower treble, K3's very neutral signature actually making FH5 a bit less warm in the bass, which is great for them, and K3's energetic top end also makes FH5 more airy and better extended. I think FiiO really made those two for each other, that's how well they work together. 

FiiO K3 + FiiO F9Pro – This pairing is really sweet sounding, clean and clear, with a good amount of impact and a good treble extension. If anything, I love this pairing, and since you also have Balanced cables in the package of F9Pro, you should totally consider giving K3's Balanced output a go. The sound is generally very neutral, slightly bright, good speed, with a good instrument separation and soundstage. If you want a smoother / warmer / deeper sound, you can always engage the Bass Boost function on K3, and you'll surely be blown away. 

FiiO K3 + Final Audio E5000 – I actually have taken a big liking to E5000, but it requires you to listen loud for it to sound its best, and it is a very warm and lush IEM, K3's very neutral nature actually pairing really well with E5000, and even with E4000. The sound is more crisp, more natural, more detailed and has better air and treble sparkle, than warmer sources do. 



Value and Conclusion

FiiO K3 has and still is very fun to talk about, recommend, and use, being just the right multi-tool for your desktop, for a really good price. Being priced at 110 USD, it offers one of the largest number of usage scenarios, having optical, coaxial and even line outs, and a 3.5mm Single Ended Headphone Output, and a 2.5mm Balanced Headphone Output.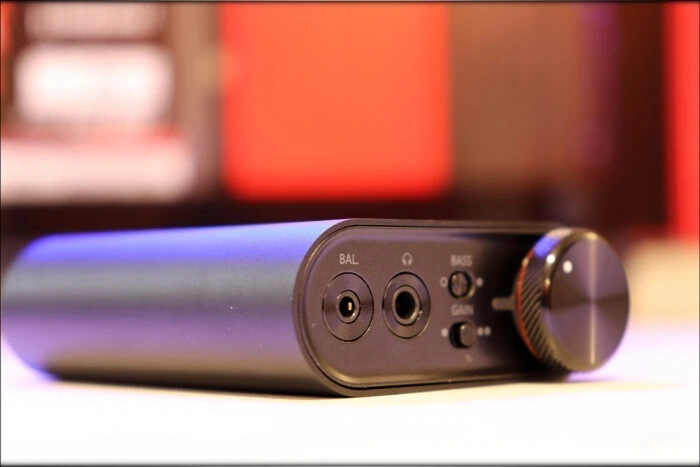 This places K3 really high in terms of versatility and abilities, and although it doesn't come with all the interconnects you may need in the package, those are generally easy to find, and I can understand FiiO wanting to keep the package small, as K3 is. 

And for a fully metallic device, with a beautiful blue glow around the volume wheel, FiiO K3 surely does its duty with the build quality well. The firmware is flawless, and I have always been saying this, FiiO makes flawless DAC/AMPs in every way possible, FiiO Q5 being another good example.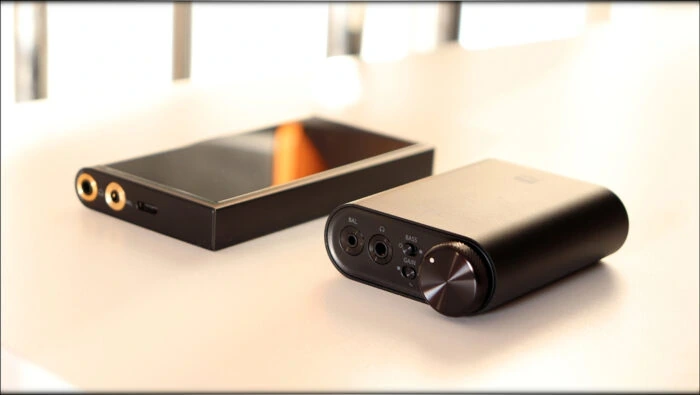 All in all, if you're looking for a clean, crisp, fun and neutral DAC/AMP, with a lot of versatility, both optical and coaxial output, Single Ended and Balanced outputs, and even a Line Out, you should totally check out FiiO K3, as there's none quite like it out there, at least at the moment of writing this review. 
Product Link
You can purchase your FiiO K3 DAC/AMP from www.amazon.com here: https://www.amazon.com/FiiO-Headphone-Amplifier-Computer-Balanced/dp/B07KR3RF4H/
---
---
--- Please remember to stay safe, and always have fun while listening to music!---
 - If you have a dime to spare, and donate, to help us with electricity and work expenses, it would make my day much brighter, as it would help me improve things around the website and increase the frequency of my posts - 
---
Full Playlist used for this review
We listened to more songs than those named in this playlist, but those are excellent for identifying a sonic signature.  PRaT, Texturization, Detail, Resolution, Dynamics, Impact, and overall tonality are all revealed by those songs. We recommend trying most of the songs from this playlist, especially if you're searching for new music!
https://www.youtube.com/playlist?list=PL_cjBXGmwSHSdGcwuc_bKbBDGHL4QvYBu
--- Contact Us ---






---
---