HIFIMAN Svanar Wireless – The Swan Takes Flight 
HIFIMAN Svanar Wireless is a $ 499 USD pair of Bluetooth TWS Wireless IEMs with R2R DAC tech inside, based on the Topology Diaphragm, with a superb carrying / charging case and with IPX5 Water Resistant design. They will be compared to the best Wireless Earphones that I reviewed to date, including Master & Dynamic MW07Plus, Grell TWS1, 1More EVO ANC.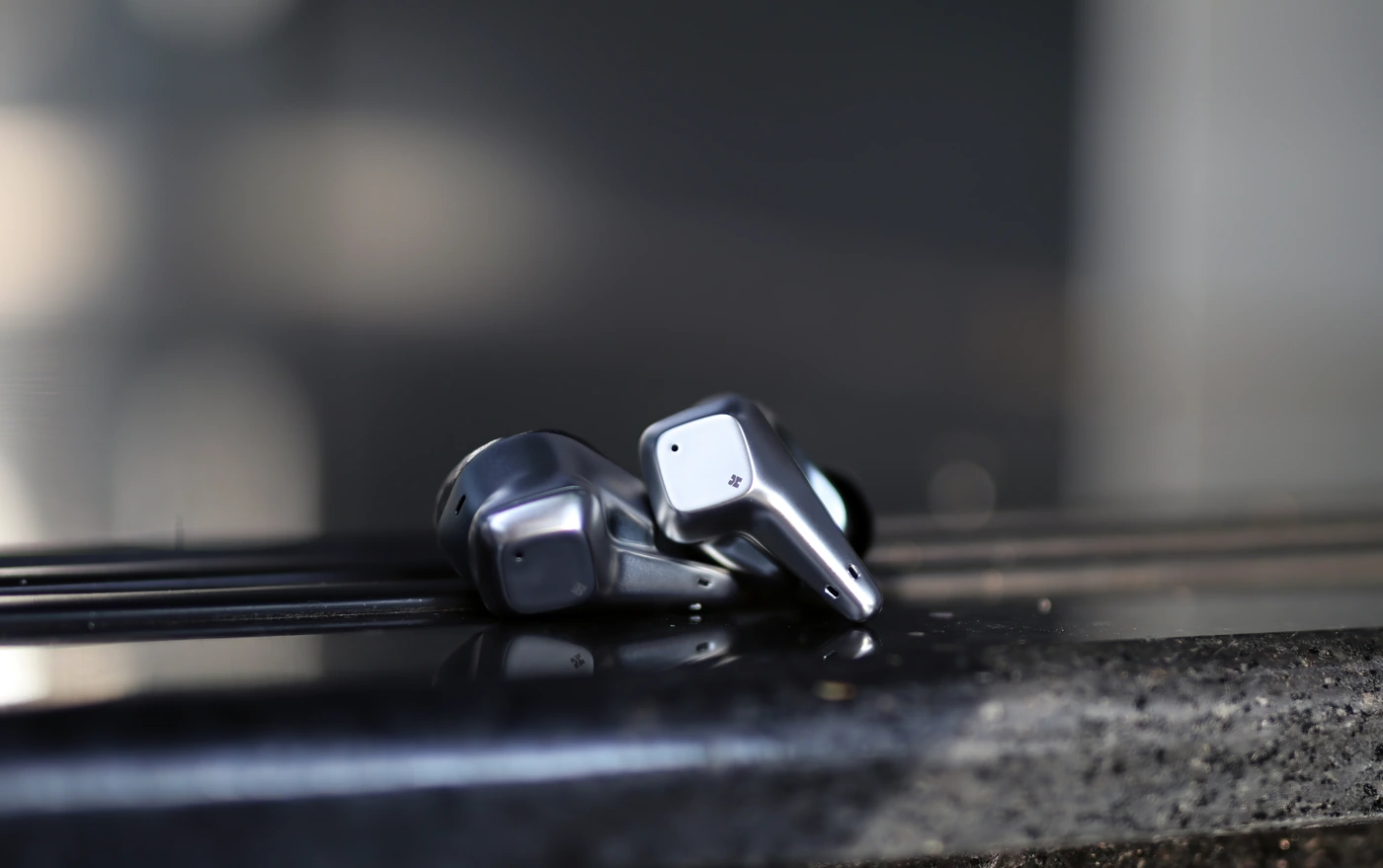 Introduction
HIFIMAN designed a wireless variant of the Svanar IEMs, and while there will always be questions about whether they can sound as good as the wired variant, this is something we can explore today, and decide whether Svanar Wireless is a good addition for a music lover who enjoys a perfectly crisp sound. I also have to mention that while I have been a supporter of the fact that Bluetooth sounds the same from all sources, after purchasing over 5 flagship smartphones, it feels like this isn't quite true. Rather that the fact that they don't sound the same, some smartphones have weak antennas that lose the connection and will truncate the Bluetooth signal and will sound much worse than others, so it is good to keep in mind that I discovered that Motorola Edge 40 PRO is not a great source for music, especially those phones that apply a DSP being able to damage the sound when the Bluetooth earphones already have a nice sound by themselves. HIFIMAN Svanar Wireless can be purchased directly from HIFIMAN, but also from Amazon, and they get the great HIFIMAN support all the time, this company being in top 10 companies when it comes to customer support. 
It should be noted that I have absolutely no affiliation with HIFIMAN, I am not receiving any incentive for this review or to sweeten things out. I'd like to thank HIFIMAN for providing the sample for this review. Every opinion expressed is mine and I stand by it. The purpose of this review is to help those interested in the HIFIMAN Svanar Wireless TWS Bluetooth Earphones find their next music companion. 
Product Link
Official Link: HIFIMAN Store
You can grab one from www.amazon.com here: https://amzn.to/3Pynj4t
If you're in the UK, you can grab one from www.amazon.co.uk here: https://amzn.to/3PBMLWC
And if you're from Europe, you can grab one from www.amazon.de here: https://amzn.to/3Nxfzgo
Build Quality/Aesthetics/Fit/Comfort
We start with the charging / carrying case which has to be the most beautiful design I have seen to date. The case has a textured hard cover that is super resistant to scratches and damage, and it can charge the Svanar Wireless while protecting them. The case has 3 charges for the IEMs if you deplete them entirely, and the battery life of the TWS IEMs is around 7 hours of uninterrupted listening, with my experience being of about 6 hours at loud volumes and mostly flac files.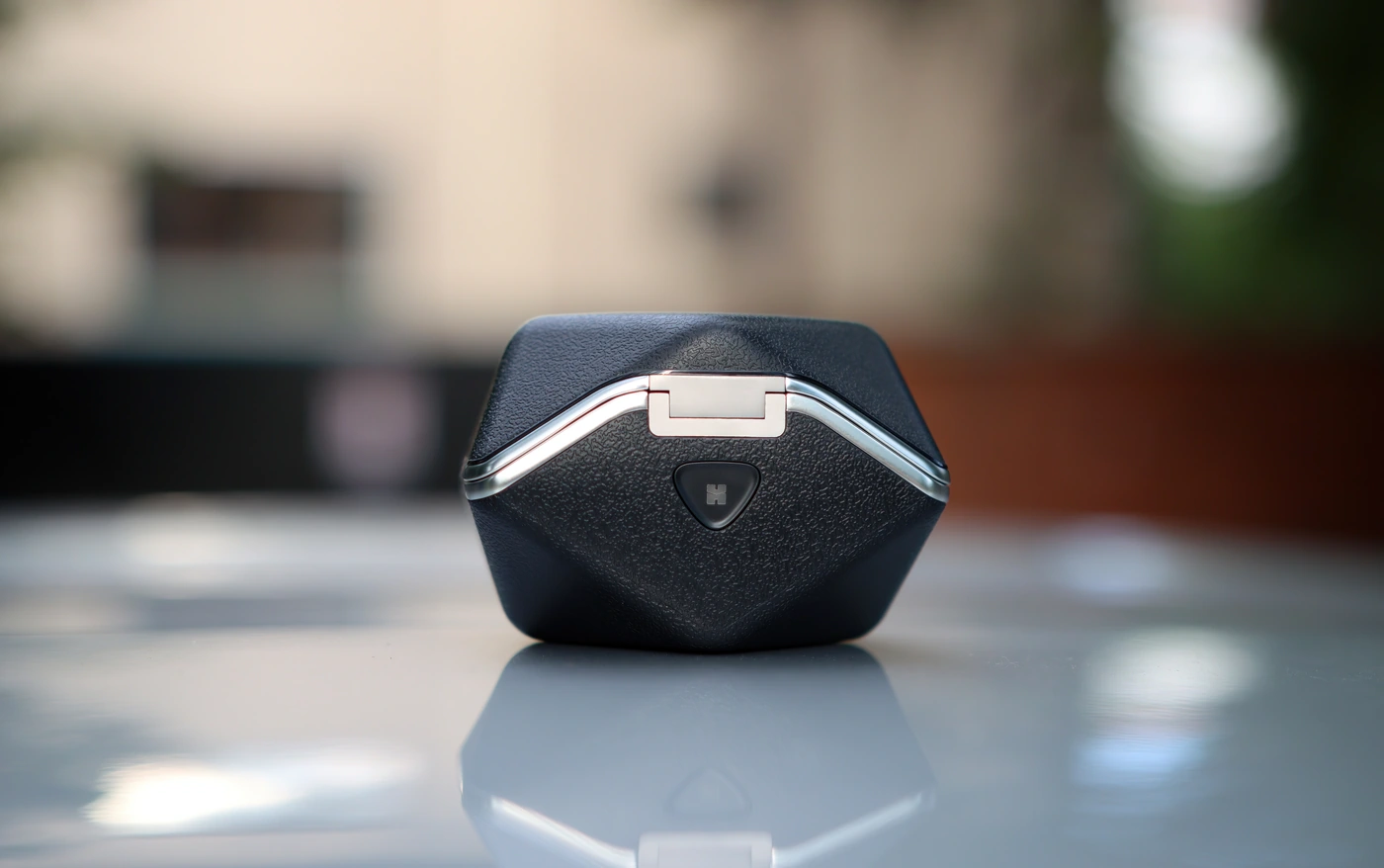 The case even has wireless charging, and it takes around 2 hours to fully charge the case. The case is rather heavy at 83 grams, being heavier than the case of most TWS IEMs, but still rather lightweight compared to your typical DAP + Wired IEMs setup. Each IEM weighs 8 grams, which again is a bit heavier than what you would expect, but Svanar Wireless sits really comfortable in my ears, the design is incredibly ergonomic and those can easily be my lifetime gym IEMs, for how comfy and clean they are. The box comes with 8 pairs of silicone tips, although I don't usually go for double flanged tips, and the standard single flanked silicone tips are incredibly comfortable for my ears. 
If you're looking for ANC or active noise canceling, there is ANC, which offers up to 35dB of noise canceling, at least on paper. The IEMs offer around 20 to 25 dB of passive noise isolation, depending on the frequency you're looking at. The ANC is okay, but both the ANC mode and the Passthrough / Transparency mode will change the sound quite a lot, so I would rely on not using them for the best sonic experience. The ANC mode or Transparent mode will also drain the battery faster with about 30%-40%. Since we're reviewing a 500 USD Bluetooth IEM, I assume that you're most concerned about sonic quality and not other features.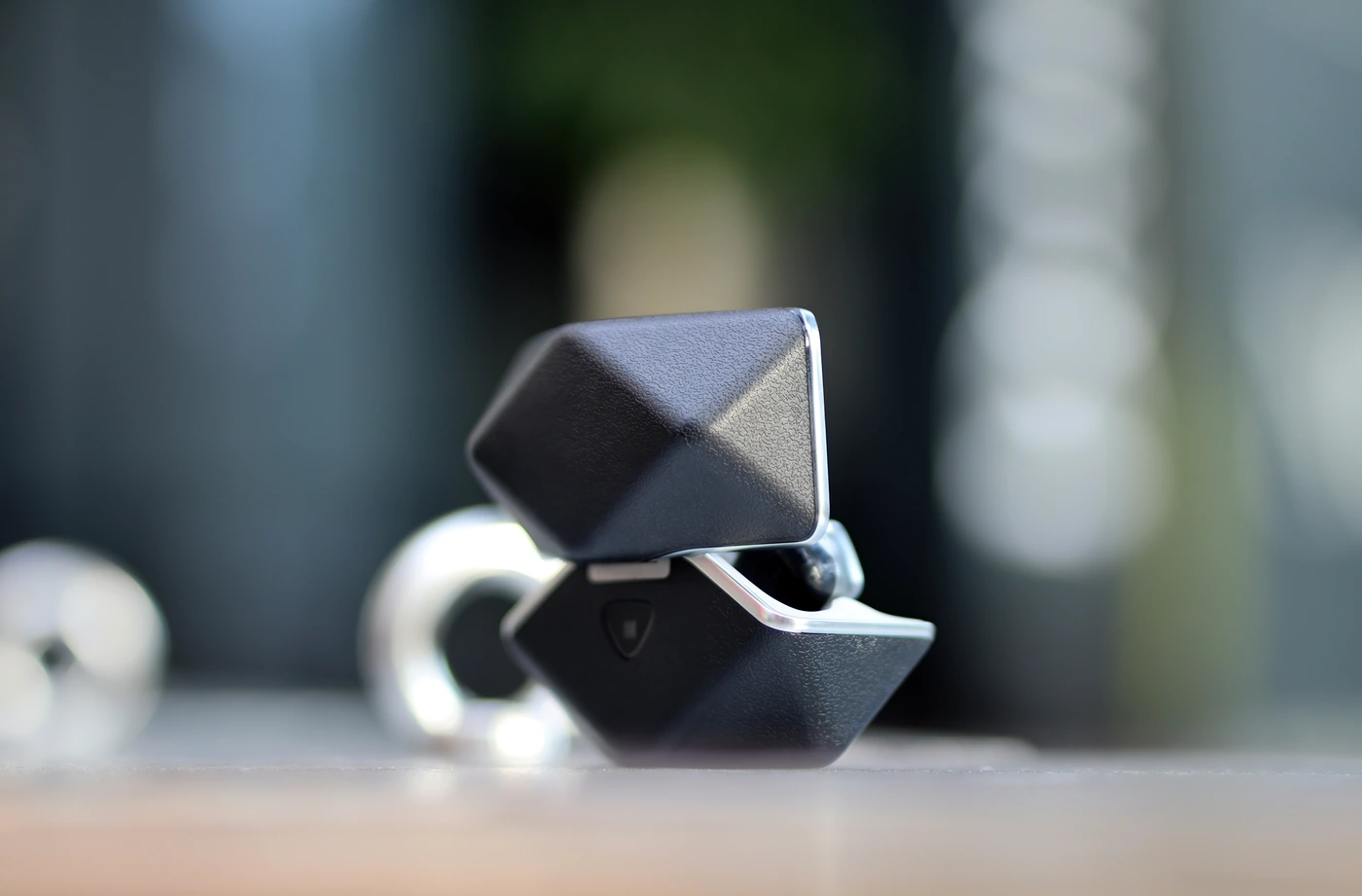 The connection between my smartphone and HIFIMAN Svanar Wireless is rock solid, to the point where I would say it is more stable than most other Bluetooth IEMs, but I also recently changed my phone to Asus ROG Phone 7, which is really good in general with the wireless connection. We have LDAC support, and it is seen by the phone too, as the default connection protocol. The technology imbues the sound with R2R, as the Bluetooth receiver will get a BT signal, then that needs to be decoded, each IEM having its own R2R Himalaya DAC chip inside, and each will also have its own Dual Amplifier to power the IEM. The driver is a single dynamic driver. To make it sound as good as it does, there is a buffer, so there is also a delay between the moment you hit the next button and the song actually changes in your ears, also there is some delay when watching videos. Currently I am not sure if there is any low latency mode implemented, but with Youtube this is almost not noticeable, as Youtube in particular has compensation algorithms built in to make up for Bluetooth delay.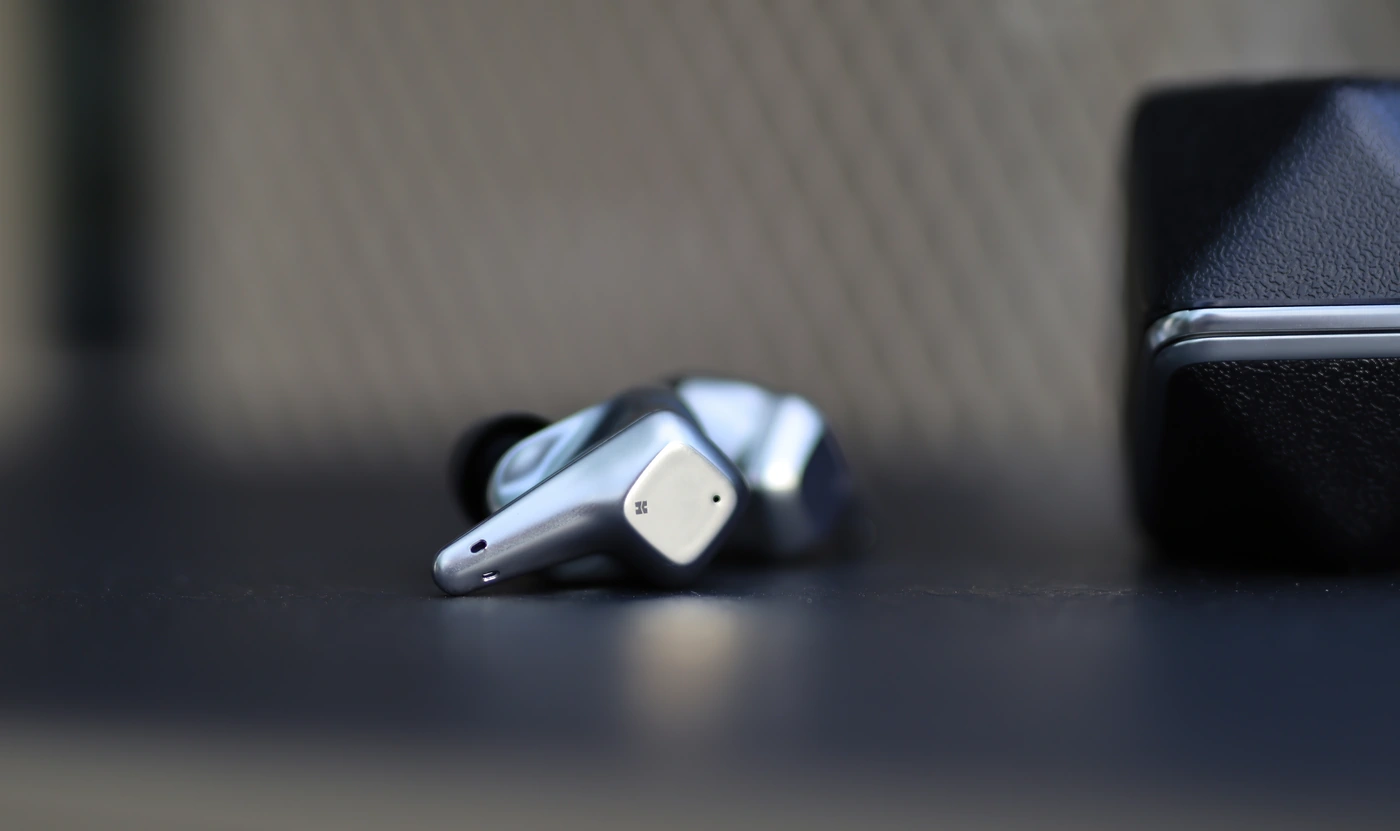 HIFIMAN Themselves state that you can compare the experience of listening to Svanar Wireless to a much more expensive system such as the Wired Svanar playing music through EF400. Since we have an IPX rating, this one is safe for the gym, and this has to be much more affordable and much more comfortable than anything I came up to date to enjoy my gym sessions a bit more. All in all, HIFIMAN Svanar wireless is a super comfortable Wireless IEM with outstanding build quality, outstanding comfort, good passive noise isolation, great battery life, and super strong connection. 
Sound Quality
The source list for today's review includes some of the best smartphones in the whole world, such as Asus ROG Phone 7, and Huawei P30 PRO. Unfortunately, I discovered this a bit late, but the Motorola Edge 40 PRO I was using wasn't so great for Bluetooth or anything audio in general, but I can confirm that with a good smartphone, you will get outstanding connection and sound out of Svanar Wireless. The maximum volume is much higher than with any of the IEMs of the competition, and it is comparable to a HIFIMAN Svanar driven out of a HIFIMAN EF400 at the maximum listenable volume, HIFIMAN actually made a perfect Wireless IEM from this point of view. In fact, Svanar Wireless is so loud, that even someone who enjoys clubbing and disco will find them too loud at max volume. Still, with zero distortion, and a dynamic, punchy sound, they are a treat for the ears. 
The overall sonic signature can be described as clean, detailed, warm with a large and deep bass, a wide and forward midrange, and a sparkly, clean and expressive treble that adds quite a bit of energy to the mix. Generally, they sound perfectly natural to my ears and do not take any time getting used to, being natural in the midrange, and presenting all voices perfectly natural, with outstanding dynamics and impact. Svanar Wireless is one of the very few Bluetooth products that make me forget that I am actually using a Wireless earphone while listening to them. There are some differences between Svanar Wireless and the wired Svanar, and I think it is a good idea to market them together, but the overall sound is warmer, smoother on the Svanar Wireless, compared to the wired variant, which is more neutral and more detailed.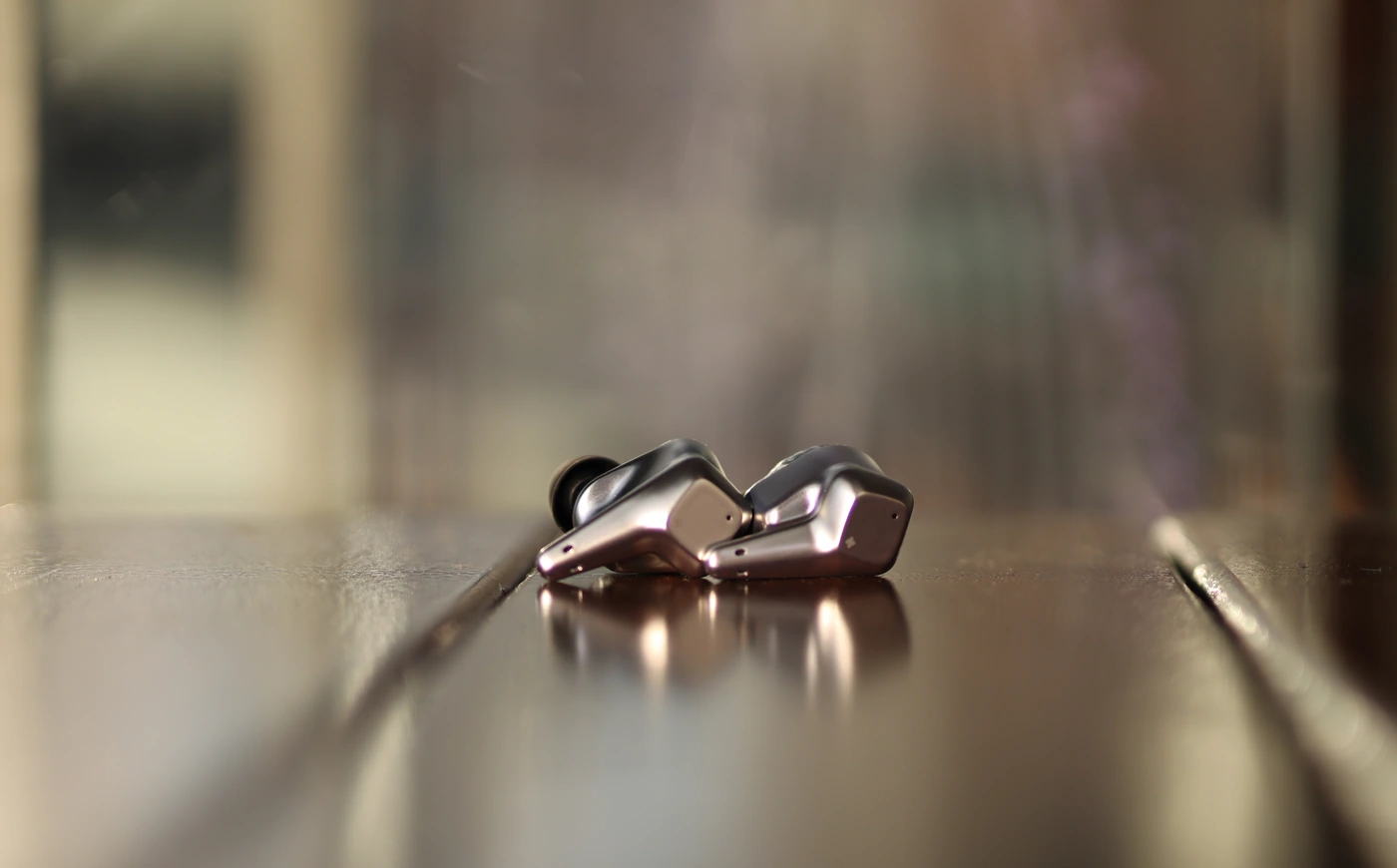 The bass is deep, wide and punchy. The extension goes well in the sub-bass, although most of the energy is in the mid bass, where the impact starts to really be tangible, between 40 Hz and about 70 Hz. The upper bass is not overly uplifted, so it does not veil the sound nor does it affect the clarity and resolution of the midrange, Svanar Wireless managing to have exceptionally strong low end without sounding muffled or veiled. The bass has a natural speed, and natural decay, being perfect for both rock, metal, EDM, but also jazz and classical music. You need to imagine that if you bring them loud, Svanar wireless can become a fully on basshead IEM, they can make my teeth literally grind from the bass at max volume, with artists such as Geoxor, making for a super full, lush and fun experience. The whole trick and secret is that the bass has to already be in the mix and in the song, Svanar Wireless will not add anything to any song, just express it really nicely when it is there. This being said, Svanar Wireless has more bass than Svanar Wired, songs like Eskimo Callboy – Hypa Hypa will have a super visceral bass during the bridge and the chorus on the Wireless, while it sounds much more neutral on the Svanar wired.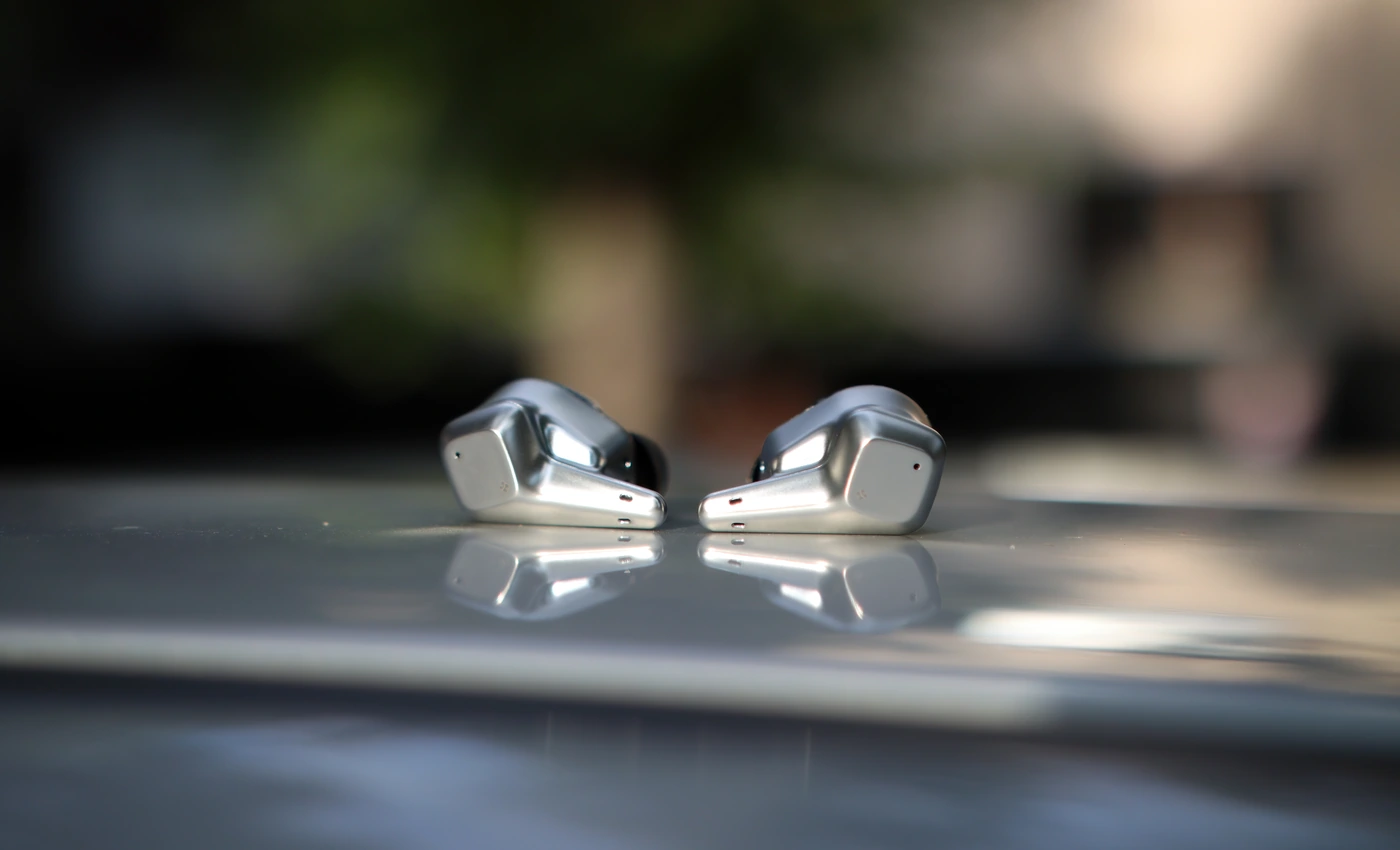 Just like the Wired Svanar, the wireless has exceptionally natural midrange, with a slightly warm and smooth texture. While I don't say this often, it is surprising to hear how little Svanar wireless changes the tonality of the original song, it is a very transparent sounding IEM. This means that brighter sound will sound rather bright, and smoother, bassy songs will have all the explosions you would want to hear from them. Being an unforgiving IEM, Svanar Wireless will punish you if you have poor records in your collection, but will also shine with good recordings, it brings voices forward, but still manages to have a good sense of dynamic and not sound super compressed. Stromae, for example, will have such a deep bass that it will resound throughout my entire head and neck, while early Offspring albums are bright, as you'd expect from old Punk to be. 
The treble is a perfectly transparent experience, bright songs are presented as bright, smooth songs are presented smoothly. In fact, I think that while Svanar Wired can be brought to sound more detailed than the Wireless when driven from a DAP like DX320 or Astell & Kern Acro CA1000T , the Wireless inherits this super transparent tuning nicely, it can really allow the song to shine through, with the original sound it is supposed to have. The soundstage of the Svanar Wireless is wide but not deep, music is generally brought forward, and it is similar to listening from the first row at a concert, loud, punchy, direct and energetic. 
Comparisons 
Hifiman Svanar Wireless vs Master & Dynamic MW07 Plus (499 USD vs 300 USD) – Starting with the build and the ergonomics, MW07 Plus is a canon IEM I recommend for comfort and design, but in reality, Svanar Wireless is more comfortable, is more snug and more secure in my ears, and provides me with a fit I consider to be more natural. The overall passive noise isolation is better on Svanar Wireless, and it has a much better ANC implementation, that affects the sound less and is more effective than MW07Plus. The sound of the Svanar Wireless is much more natural in the midrange, the bass is deeper, more punchy and more impactful, with a more transparent midrange, a brighter treble and cleaner overall presentation. Generally speaking, Svanar Wireless is a clear winner in every aspect, even resolution, detail, and soundstage too, being much easier to recommend for its sonics, although it is pricier too.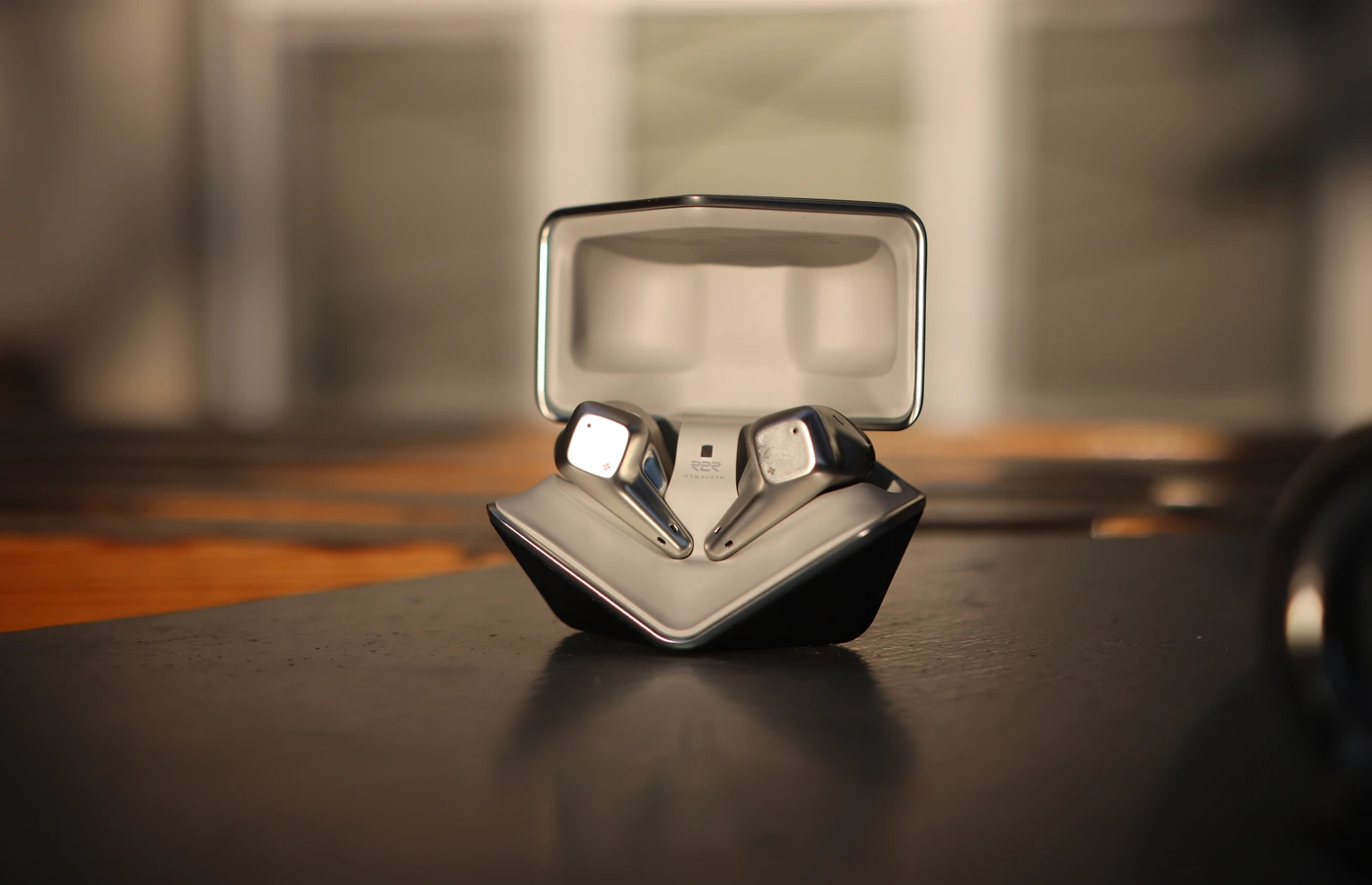 Hifiman Svanar Wireless vs Grell TWS1 (499 USD vs 199 USD) – The overall shape and ergonomic is much more comfortable for Svanar Wireless, which has a more ergonomic shape, sits more snuggly in my ears, feels lighter and more secure in my ears, even while I'm running. The overall passive noise isolation is better on Svanar Wireless, although TWS1 has a stronger ANC that affects the music less. The general sound is super nice on both, but Svanar Wireless has a louder maximum volume, sounds more detailed, cleaner, more resolute, and more forward. Generally speaking, I liked the TWS1, but the deeper bass, brighter treble, and more transparent midrange of the Svanar Wireless, coupled with the more ergonomic design make it a clear winner against TWS1, although it all comes at a higher price too. 
Hifiman Svanar Wireless vs 1More EVO ANC (499 USD vs 169 USD) – 1More Evo ANC seems more comfortable, at least on paper, looking more ergonomic, but Svanar Wireless actually sits in my ears more snuggly, staying better in when I'm doing gym and training. Both are comfortable, but 1More EVO falls out easier than Svanar Wireless. The battery life is about the same in practice, and both can use LDAC. The sound is rather different, Svanar Wireless has a much higher maximum volume, with a better resolution, deeper, stronger bass, better impact, and a more transparent midrange that takes on the character of the song more faithfully, while 1More Evo ANC sounds smoother, deeper, darker, and has a simpler sound with less resolution and detail. I would generally go with Svanar Wireless always, for the sonic performance and for the overall resolution, soundstage, and detail, but 1More EVO ANC is much more affordable, and does not sound bad either. Like with most comparisons, Svanar Wireless comes out as a cleaner winner and a superior Wireless IEM, with the only possible downside being the higher price. Since I'm the kind of guy who would strap a Bluetooth receiver to a full sized headphone at the gym, I would always pick a Svanar Wireless. 
Value and Conclusion
The value of HIFIMAN Svanar Wireless is exceptional, despite this being one of the priciest if not the priciest TWS Bluetooth Earphone I tested to date. It can easily become a good value since you won't need a pricey DAP to enjoy it, and yet it can provide the tonal transparency of the Wired Svanar, along with a dynamic, punchy sound, a super satisfying bass, exceptional design, build quality, and comfort. All in all, the package is just pleasing to use, and if I had to pick a single True Wireless IEM right now from everything I tested, to use for myself, Svanar Wireless would be it.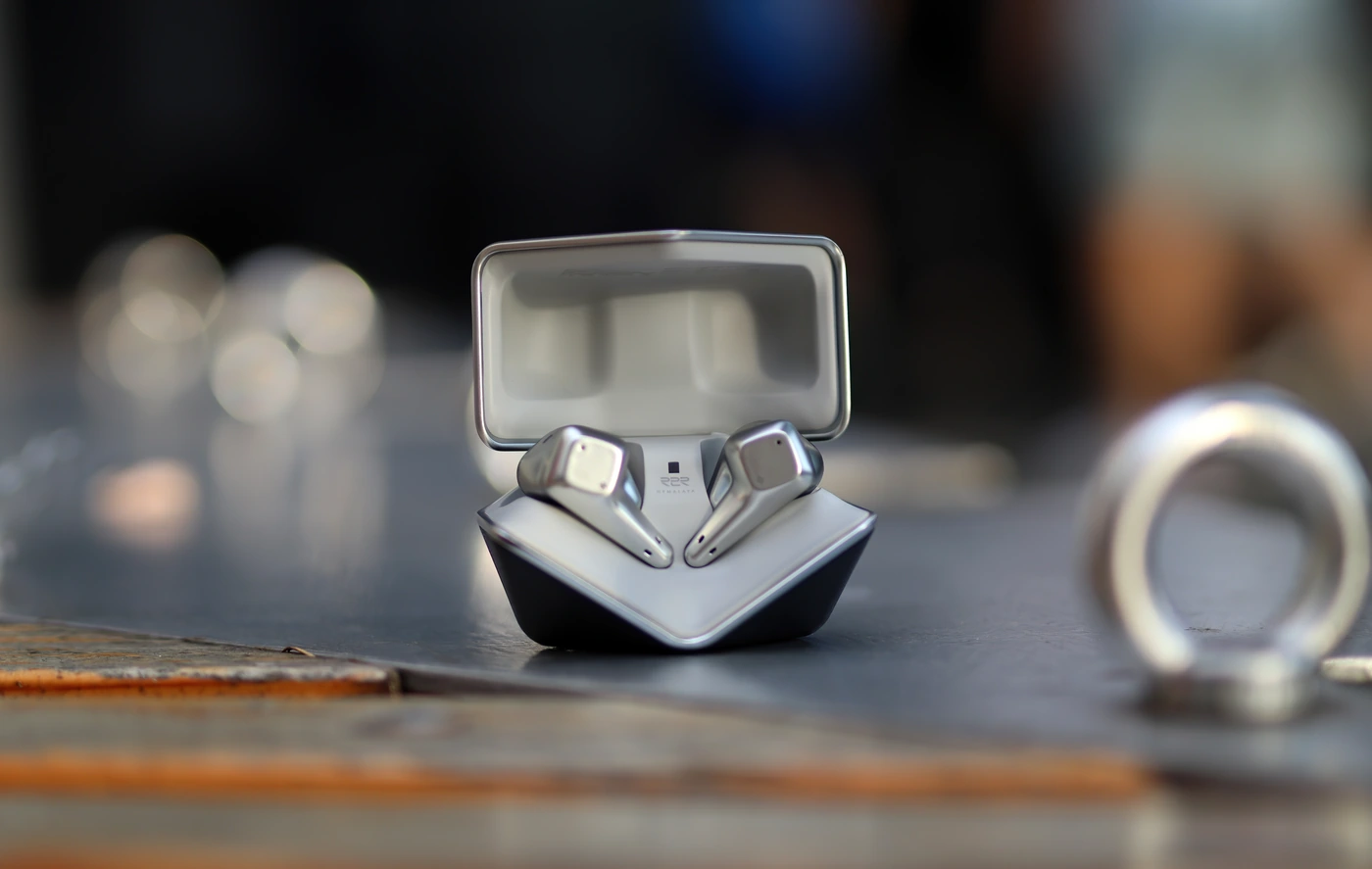 At the end of the day, if you're looking for a True Wireless Bluetooth IEM / Earphone, with exceptional comfort, a stable connection, good battery life, outstanding build quality, and exceptional sonics, with a full bass, transparent midrange and transparent treble, a punchy sound and high maximum volume, HIFIMAN Svanar Wireless is a fully recommended purchase, and a TWS IEM you will see me using at the gym or when I won't be able to take something more full sized like the Wired Svanar with me.
Product Link
Official Link: HIFIMAN Store
You can grab one from www.amazon.com here: https://amzn.to/3Pynj4t
If you're in the UK, you can grab one from www.amazon.co.uk here: https://amzn.to/3PBMLWC
And if you're from Europe, you can grab one from www.amazon.de here: https://amzn.to/3Nxfzgo
---
---
--- Please remember to stay safe, and always have fun while listening to music!---
 - If you have a dime to spare, and donate, to help us with electricity and work expenses, it would make my day much brighter, as it would help me improve things around the website and increase the frequency of my posts - 
---
Full Playlist used for this review
We listened to more songs than those named in this playlist, but those are excellent for identifying a sonic signature.  PRaT, Texturization, Detail, Resolution, Dynamics, Impact, and overall tonality are all revealed by those songs. We recommend trying most of the songs from this playlist, especially if you're searching for new music!
https://www.youtube.com/playlist?list=PL_cjBXGmwSHSdGcwuc_bKbBDGHL4QvYBu
--- Contact Us ---






---
---