AXS Professional Earbuds ANC TWS IEMs – Axis Of Sound
AXS Professional Earbuds TWS IEMs are a 150 USD pair of ANC IEMs, tuned by the legendary music producer Rikki Farr, with fast charging, IPX4 Water Resistance, and Bluetooth 5.2 support. They will be compared to other TWS IEMS, including Pamu Slide 2 (160 USD), Grell TWS1 (200 USD), and GravaStar Sirius PRO+ (150 USD). 
Introduction
AXS is a newcomer at the moment, since this TWS IEM is their first product, and it doesn't really have a name that I can call right now, besides the AXS Audio Professional Earbuds. The name is an acronym for ACCESS or Audio Expert Systems. This being said, they have a strong offer for the product, they come with many features, and the company is rather helpful, with strong support. They should become available on Amazon too eventually, but right now you can already order them from their website. Purchasing from the AXS Audio website comes with Free Shipping on all orders. 
It should be noted that I have absolutely no affiliation with AXS Audio, I am not receiving any incentive for this review or to sweeten things out. I'd like to thank AXS Audio for providing the sample for this review. Every opinion expressed is mine and I stand by it. The purpose of this review is to help those interested in AXS Audio Professional Earbuds find their next music companion. 
Product Link
You can grab one from www.amazon.com here: https://amzn.to/3BNSRfn
If you're in the UK, you can grab one from www.amazon.co.uk here: https://amzn.to/3xxAoky
And if you're from Europe, you can grab one from www.amazon.de here: https://amzn.to/3xwIXvZ
Build Quality/Aesthetics/Fit/Comfort
Starting with the obvious, we have just the color white, and AXS Audio Professional Earbuds look a lot like an Apple Airpods copy, except that the quality of the materials is much better (you know I reviewed the airpods in the past, right?), and the comfort is also much better, as AXS Earbuds aren't exactly earbuds, but rather IEMs with silicone tips. 
Things only get better when we learn that AXS Professional Earbuds have Bluetooth 5.2 protocols, with ANC and IPX4 rating for water and sweat resistant design. For comfort and ergonomics there are 6 pairs of tips included in the package, and you can even use voice controls to control AXS. We have an estimated battery life of about 8 hours with ANC on and about 10 hours with ANC off, but I was able to get about 6-7 hours with ANC on and high volumes, and about 7-8 hours of battery life with ANC off and high volume. The charging case has a reset button, and it can fully recharge the AXS Professional Earbuds up to 4 times, offering up to 38 hours of battery life (quoted), and I got up to 32 hours, so really close to what the company recommends. 
They do say that we need to listen responsibly, and this is why most equipment is not tested at 100%, but since we tend to listen at 80% – 90% of max volume, I tend to test stuff at almost max. You can use each AXS Audio Professional Earbuds TWS IEMs individually, or together as a pair. The case has USB Type-C charging, which is pleasing to see. 
Subjectively, AXS Professional Earbuds are super comfortable, they are extremely light, and the tips provided are of excellent quality, being some of the most comfortable tips I tested to date, soft and not super sticky. If you need help on how to use the TWS IEMs, you can always check out this manual.
The only thing I found quite odd is that you can't turn ANC on or off if music is currently playing, so you have to pause music, then use the right earbud and keep touching it for 2 seconds to turn ANC on or off. ANC does not improve the passive noise isolation a lot and I can hear myself clearly typing and clicking with ANC on or off. This being said, ANC on or off is an option that changes the sound tuning drastically. 
Sound Quality
Although there's a lot of emphasis on the sonic performance of AXS Professional Earbuds, they only have AAC protocols for Bluetooth connection. They can get extremely loud, which is pleasing to hear, and there's no distortion even at maximum volume, as AXS Professional Earbuds have a super impactful yet clean presentation. The best word to describe their signature is natural-neutral, with a somewhat forward and aggressive presentation, good vocal presence, but also a somewhat uplifted upper midrange.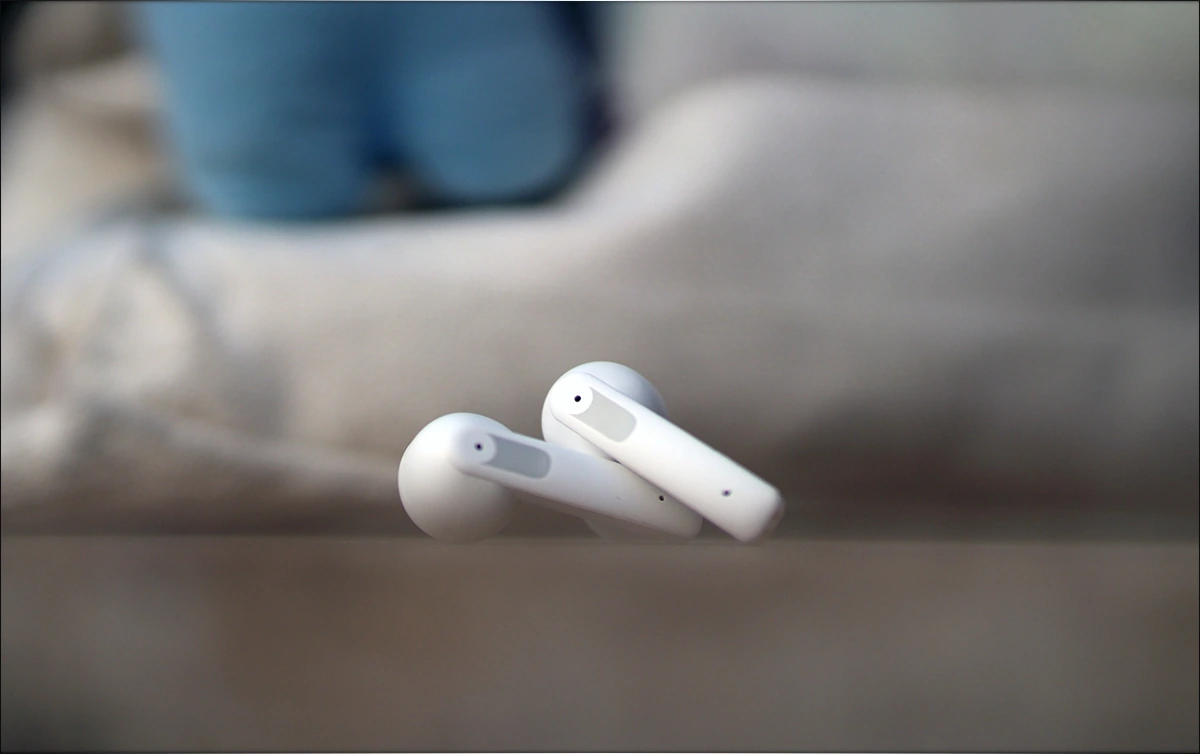 We have an ANC Mode that changes the sound drastically in AXS Professional Earbuds, so I would recommend using it only if needed. The ANC On mode turns the entire sound quite bright and the treble aggressive, but also seems to extract more detail from music. It is ironic since the ANC itself is not super effective and offers barely 4-5 extra dB of passive noise isolation. It feels more like ANC mode is more of an EQ mode. Voice through mode works as expected and has little to no effect on the sonic presentation of AXS Professional Earbuds. 
The sound with ANC ON. 
We have a linear-neutral bass in AXS Professional Earbuds, and for a TWS IEM I was expecting to hear that same signature, somewhat V-Shaped and lazy, that we hear in the vast majority of Bluetooth products, but AXS went for a unique tuning that's mostly natural-neutral and dry. The bass is extremely fast, and can show nuance easily in most music, but it is also not very uplifted, and leads to a pretty bright overall tuning.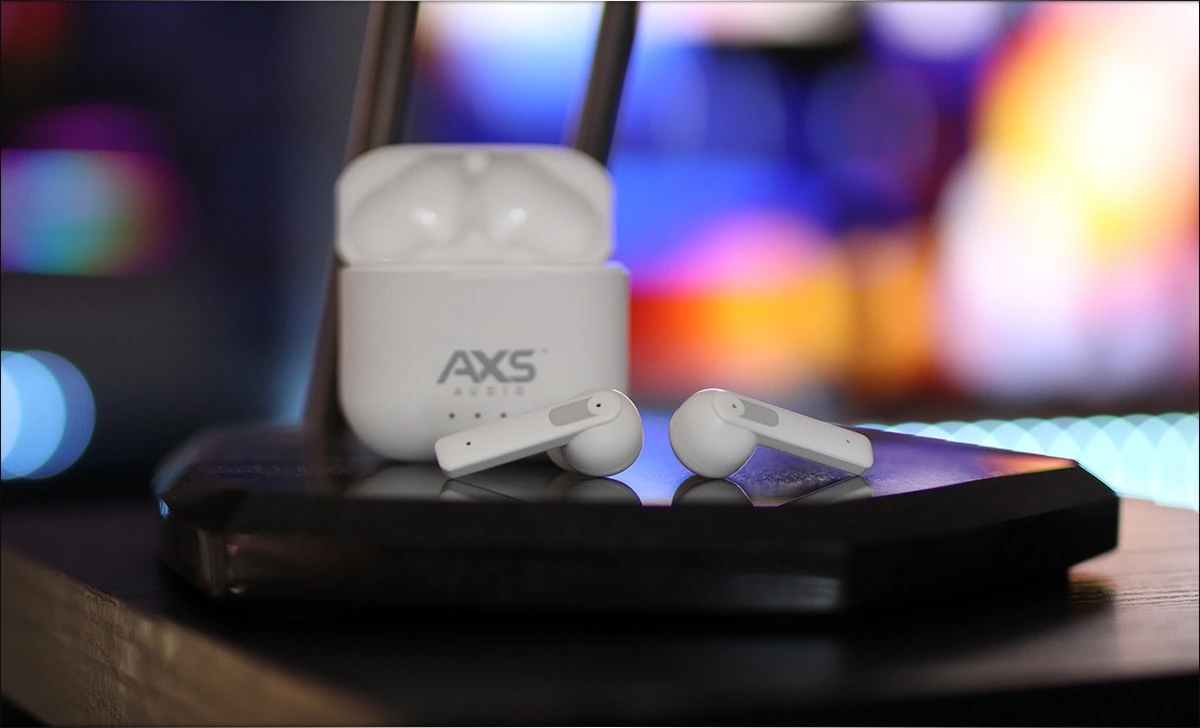 AXS designed a clean, somewhat forward midrange, that's fairly aggressive. The midrange works super well for guitars and male voices, but has a somewhat aggressive presentation for pianos and female voices. I enjoy the sound quite a lot with pop, electronic and metal music. There's a certain feeling of width and space in music, although AXS Professional Earbuds aren't the deepest sounding out there. The upper midrange has a slight uplift that transfers to the treble too. 
We have a peppy and sparkly treble, inherited from the upper midrange, that results in a fairly bright and neutral overall presentation for AXS. Detail and resolution are super good. 
The sound with ANC OFF. 
We have a much fuller, deeper and stronger bass now, with better reach in the lows, and more meaty on them bones. There's a good sense of substance in music, and the whole sound is kind of dark and full, but there's much less nuance and refinement. 
The midrange is dark, thick and lush, with a good sense of depth, but much lower width and space between instruments. It is interesting to notice that the detail level also seems to be different, and that you have more and much better resolution with ANC turned on rather than off. 
The treble is much smoother and less present with ANC turned off. It is much easier to listen to, but this kills some detail and part of the resolution. 
Comparisons 
AXS Audio Professional Earbuds vs GravaStar Sirius PRO+ (149 USD vs 150 USD) – We have a similar comfort level between Sirious Pro+ and AXS Professional Earbuds, but AXS has better ear tips included in the package. The overall passive noise isolation is better on GravaStar Sirius PRO+, but sonically AXS Audio Professional Earbuds are superior, with better resolution, better detail, a more controlled sound, a higher maximum volume, and better general instrument separation. The design part will be a matter of choice here, AXS looks professional, while GravaStar are quite focused on their edgy and unique designs. 
AXS Audio Professional Earbuds vs Grell TWS1 (149 USD vs 200 USD) – We have a similar level of comfort, although I have to give AXS Audio the upper hand here, for having a lower weight, and a more ergonomic design for their Professional Earbuds. The sonic performance is different, with Grell TWS1 having more resolution and a more analytic sound, and a more V-Shaped presentation too. The ANC function works better on Grell TWS1, but they are more pricey too. 
AXS Audio Professional Earbuds vs Pamu Slide 2 (149 USD vs 160 USD) – The comfort is actually much better on AXS Professional Earbuds, as they are lighter and have better tips. They provide considerably less passive and active noise isolation than Slide 2, but the sonic presentation generally is a bit more detailed, more impactful and more dynamic. AXS seems to focus more on guitars, and both sonic modes work a bit better for rock and metal, while Slide 2 is a better IEM for EDM and Rap music. 
Value and Conclusion
Priced at 149 USD, AXS Professional Earbuds are a great deal today, they offer two interesting sonic modes, and one passthrough mode that functions and works as intended. While they don't offer a lot of passive noise isolation or active noise isolation, the sonic tuning is good, they can get quite loud and have a good battery life too.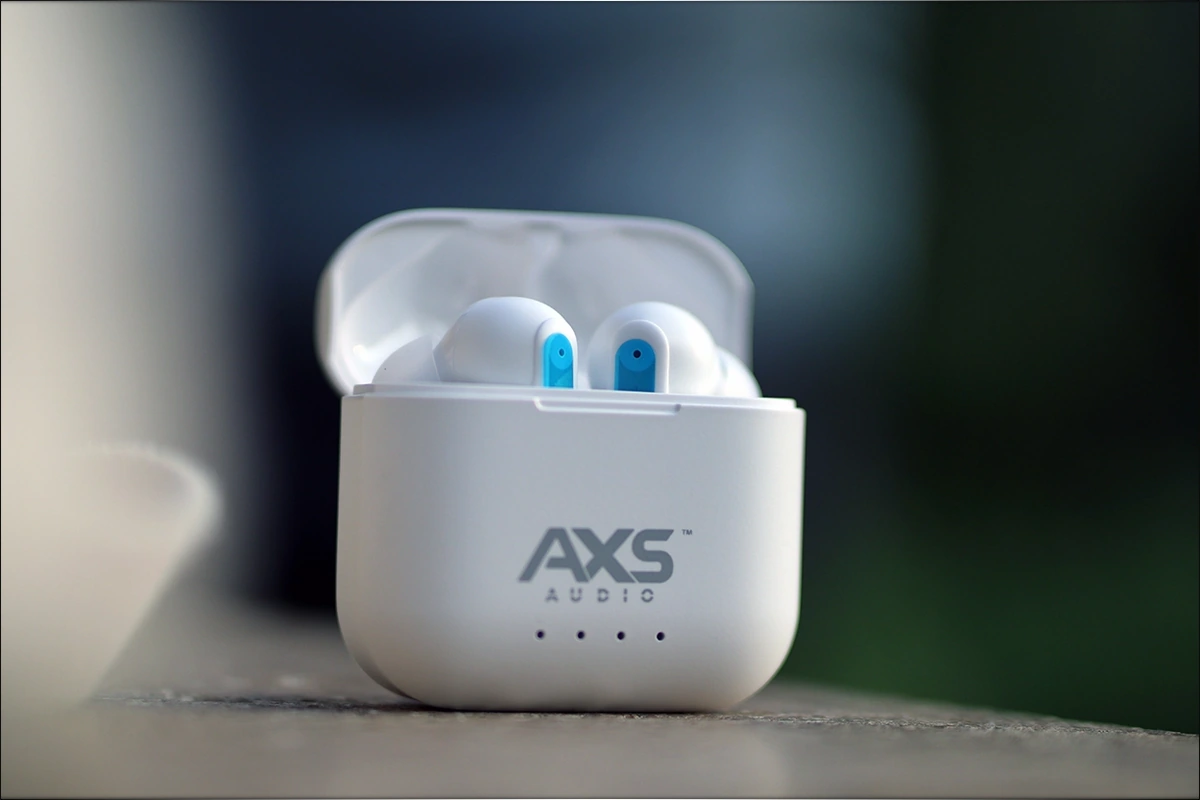 At the end of the day, if you're looking for a capable TWS IEM with outstanding comfort, a lightweight design, and with a good battery life, AXS Professional Earbuds should bring lots of fun, even though they're technically TWS IEMS and not earbuds. 
Product Link
You can grab one from www.amazon.com here: https://amzn.to/3BNSRfn
If you're in the UK, you can grab one from www.amazon.co.uk here: https://amzn.to/3xxAoky
And if you're from Europe, you can grab one from www.amazon.de here: https://amzn.to/3xwIXvZ
---
---
--- Please remember to stay safe, and always have fun while listening to music!---
 - If you have a dime to spare, and donate, to help us with electricity and work expenses, it would make my day much brighter, as it would help me improve things around the website and increase the frequency of my posts - 
---
Full Playlist used for this review
We listened to more songs than those named in this playlist, but those are excellent for identifying a sonic signature.  PRaT, Texturization, Detail, Resolution, Dynamics, Impact, and overall tonality are all revealed by those songs. We recommend trying most of the songs from this playlist, especially if you're searching for new music!
https://www.youtube.com/playlist?list=PL_cjBXGmwSHSdGcwuc_bKbBDGHL4QvYBu
--- Contact Us ---






---
---