Tranya T40 TWS IEMs – Matrix Of Sounds
Tranya T40 is a pair of TWS IEMs priced at 79.99 USD, sold through multiple channels, and with a huge 13mm dynamic driver, and Dual Effect modes. They have Type-C fast charging, and IPX5 Water Proofing, and will be compared to other entry-level, affordable budget TWS IEMs including GravaStar Sirius PRO+ (150 USD), Astrotec S80 (90 USD), and Xiaomi ZMI PurPods PRO (95 USD).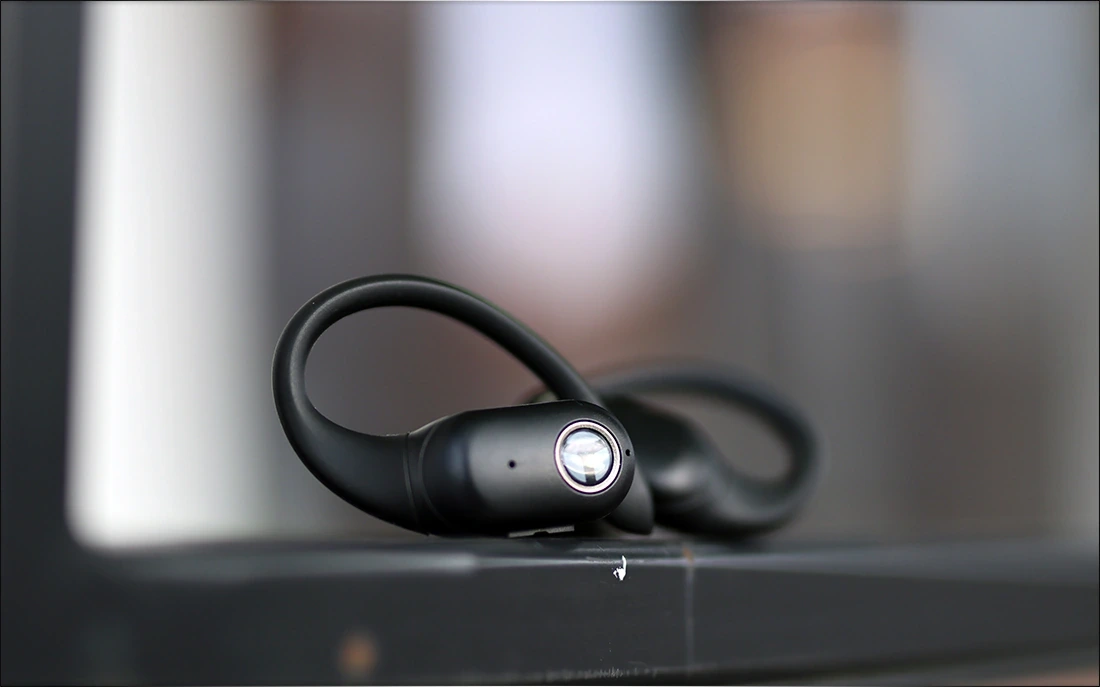 Introduction
Tranya is a company we know quite well now, thanks to their prior TWS IEM releases, and to be honest, while they don't look that special on paper, the photo artist of Audiophile-Heaven used a Tranya B530 as her main listening TWS for almost a year, and said that she was really happy with it. Tranya has excellent price performance ratio, they make good looking and good sounding TWS IEMs with good battery life, and it is among the list of recommended companies to purchase from, who will offer excellent support for their customers. Their products are almost all entry-level, so using Amazon is recommended when possible, as you'll get best shipping (usually free shipping), and often price reductions. 
It should be noted that I have absolutely no affiliation with Tranya, I am not receiving any incentive for this review or to sweeten things out. I'd like to thank Tranya for providing the sample for this review. Every opinion expressed is mine and I stand by it. The purpose of this review is to help those interested in Tranya T40 find their next music companion. 
Product Link
You can grab one from www.amazon.com here: https://amzn.to/3JOsqXS
If you're in the UK, you can grab one from www.amazon.co.uk here: https://amzn.to/3M7jFcC
And if you're from Europe, you can grab one from www.amazon.de here: https://amzn.to/3M3pVCu
Packaging
First things first, let's get the packaging out of the way:
The package of T40 is tiny, but handy, they come with the carrying / charge case, and also with two types of tips, one normal and one bass boosted, and a short type-c charging cable. 
Build Quality/Aesthetics/Fit/Comfort
The charging case of T40 is a huge upgrade over that of the B530, which was still pretty cool. T40 uses a type-c port to charge, and the case is made of metal and plastic, with a matte finish on the case. They are improving the quality of their products through and through, with T40 having two microphones on each IEM to have better call quality. The driver is graphene coated, which raised my expectations of T40, especially in the bass department. 
Tranya T40 is built around a 13 mm dynamic driver, and an upgraded bluetooth chip, which was not named on the website. The IEMs have a battery of 50mAh, while the case has a battery of 500mA. They have a play time of about 8 hours, with a charge time of less than 2 hours, which on paper sounds rather excellent. I was able to get about 6 hours of battery life with loud to maximum listening volumes, and the case has 5 extra charges, one of the best numbers ever seen on a TWS IEM. 
We also have a special bass boost option with T40, and they have IPX5 Water & Sweat resistance rating, being made for gym and other hard activities. They also have a physical button, so no misinterpreted touches, plus a good connection from which I experienced no dropouts. The Audio Codec list is a bit disappointing, as T40 only has AAC and SBC, and no aptX or LDAC. 
All in all, the case is mostly light, but well made, has a nice build quality, and has LED lights at the front to highlight how much battery is still in the case. The IEMs are comfortable, although putting them in your ears the first time can be complicated. There is no ANC, but they offer a good 20 dB of passive noise isolation. The volume control on T40 is separate from the smartphone volume control on Android phones. 
T40 has a really snug and fixed fit, once you get them in, you can dance and jog, run and do high-intensity sports without them falling off, so with them you really don't have to worry about the fit. The case tends to get scratched rather easily, so it would be best to get a little pouch for it if you're afraid of scratches. 
Sound Quality
Tranya T40 has a surprisingly low background noise for an entry-level TWS IEM. They have two sonic modes, one bass boosted, and one natural. Since they have a graphene coated driver, and a large dynamic driver, they knew they could get away with some bass boost, but also wanted to offer the natural sound option, so happily the company offers both options. You have to very quickly press on the power button on either IEM to change the sonic mode. Most of the review will be done with the Bass Boost mode turned on, as they tend to sound at their best in this mode, and it just seems to make them smoother in textures, deeper and let the driver run at its maximum potential. The treble also gets uplifted a bit in the bass boost mode, giving them a more V-Shaped presentation. 
The overall sonic presentation is clean, deep, and natural. The midrange is natural in presentation, with a good tonality for male and female voices. T40 is pretty energetic, but manages to be fatigue-free, so they are easy to listen to even at maximum volume. That maximum volume is decent, but the AAC / SBC codec tends to make itself heard as some of the higher end detail is lost, and they have a strong cutoff in the lower treble. 
The bass of T40 is clean, deep and fun. They have a somewhat natural amount of bass, and even in the bass boost mode, they aren't super warm or super bassy, and sound pretty clean and natural. The overall bass presentation is natural towards slow, and they have a somewhat long decay to each musical note, which creates the feeling of a more large sound. The bass difference between bass boost and no bass boost is about 5dB, a rather moderate one for a TWS IEM, and they don't become super bass heads regardless of the settings engaged. 
The midrange of T40 is also pretty clean, but once again we see a natural towards slow note speed, with a long decay. The detail resolution is good for the price point of about 80 USD, and they have a good amount of emotion to music. Tranya, as a company, tends to get tonality right, and this is true for T40 as well, which sounds pretty spot on when it comes to voices and other instruments like pianos. They are incredibly enjoyable with rock bands like Rammstein, and EDM music, like Geoxor. 
We have a somewhat limited treble extension with T40, as they tend to have a cutoff in the lower treble, and cymbal crashes rely mostly on upper midrange and lower treble energy to give music some sparkle. Stereo imaging and separation is great, while the soundstage size tends to be natural towards intimate, and T40 works best with wide sounding music, EDM and Electronic music if you want a wider stage. 
Comparisons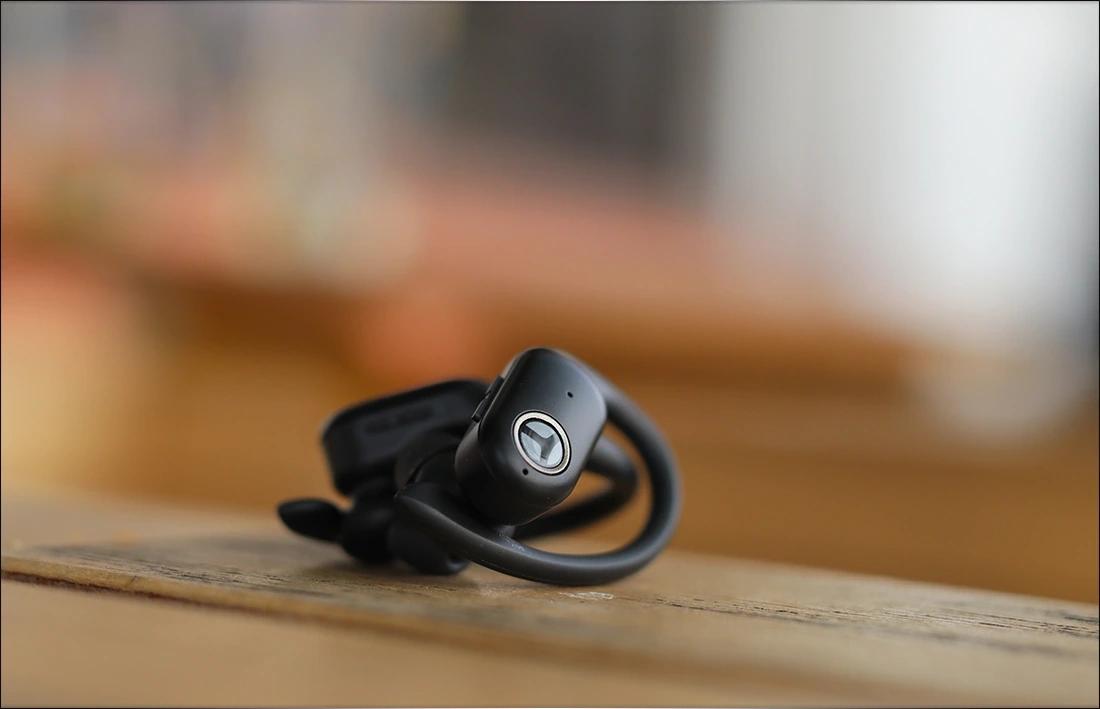 Tranya T40 vs GravaStar Sirius Pro+ (79 USD vs 150 USD) – The fit of Tranya and the battery life are both better than those of Sirius PRO+. The overall sonic presentation is actually more natural in the mids, but less warm, less thick, and while Tranya T40 has a bit more upper midrange presence and energy, Sirius Pro + has better extension and doesn't roll off quite as early. The connection has good strength on both, and I experienced no dropouts with either. 
Tranya T40 vs Astrotec S80 (79 USD vs 90 USD) – S80 sounds a bit thicker, warmer, and a bit smoother than T40 with less overall detail. T40 has better battery life, and a more snug fit, being better for sports and high intensity activities, but also for walking. T40 sounds more detailed, has a stronger upper midrange that is sharper, but also a more natural midrange. T40 has less bass in quantity, and slightly less overall thickness to its sound. 
Tranya T40 vs ZMI PurPods PRO (79 USD vs 90 USD) – I prefer the controls and comfort of T40, PurPods PRO having a less snug and secure fit with my ears. The overall sonic presentation has slightly better treble extension on ZMI PurPods PRO, but it has slightly better bass and textures on T40, which sounds a bit more resolute. T40 sounds more intimate, PurPods PRO having a wider stage. 
Value and Conclusion
The price / performance ratio of Tranya T40 is pretty good, and for the 79 USD they cost, they are comfortable, have a natural timbre, plus a good build quality, and a snug fit for sports and extreme activities. The company is also supportive, and you're likely to have a good experience ordering from them. 
At the end of the day, if you're looking for a high quality TWS IEM with a really long battery life, two sonic modes, a natural midrange presentation, and with a snug fit, Tranya T40 is a recommended purchase at their current 79 USD price point. 
Product Link
You can grab one from www.amazon.com here: https://amzn.to/3JOsqXS
If you're in the UK, you can grab one from www.amazon.co.uk here: https://amzn.to/3M7jFcC
And if you're from Europe, you can grab one from www.amazon.de here: https://amzn.to/3M3pVCu
---
---
--- Please remember to stay safe, and always have fun while listening to music!---
 - If you have a dime to spare, and donate, to help us with electricity and work expenses, it would make my day much brighter, as it would help me improve things around the website and increase the frequency of my posts - 
---
Full Playlist used for this review
We listened to more songs than those named in this playlist, but those are excellent for identifying a sonic signature.  PRaT, Texturization, Detail, Resolution, Dynamics, Impact, and overall tonality are all revealed by those songs. We recommend trying most of the songs from this playlist, especially if you're searching for new music!
https://www.youtube.com/playlist?list=PL_cjBXGmwSHSdGcwuc_bKbBDGHL4QvYBu
--- Contact Us ---






---
---