Sennheiser Momentum 4 Wireless – Cascade Of Bass
Sennheiser Momentum 4 Wireless is a $338.95 USD pair of headphones designed by Sennheiser, and sold by Voonaudio with ANC or active noise canceling, aptX adaptive Bluetooth codec, and a lotta bass, as we'll see in today's review. Given the price point, it compares to upper mid range headphones, including those which don't have ANC, so I will be comparing Momentum 4 Wireless to Master & Dynamic MW65 (500 USD), AIAIAI TMA-2 Studio Wireless+ (350 USD), and HIFIMAN Deva PRO (330 USD).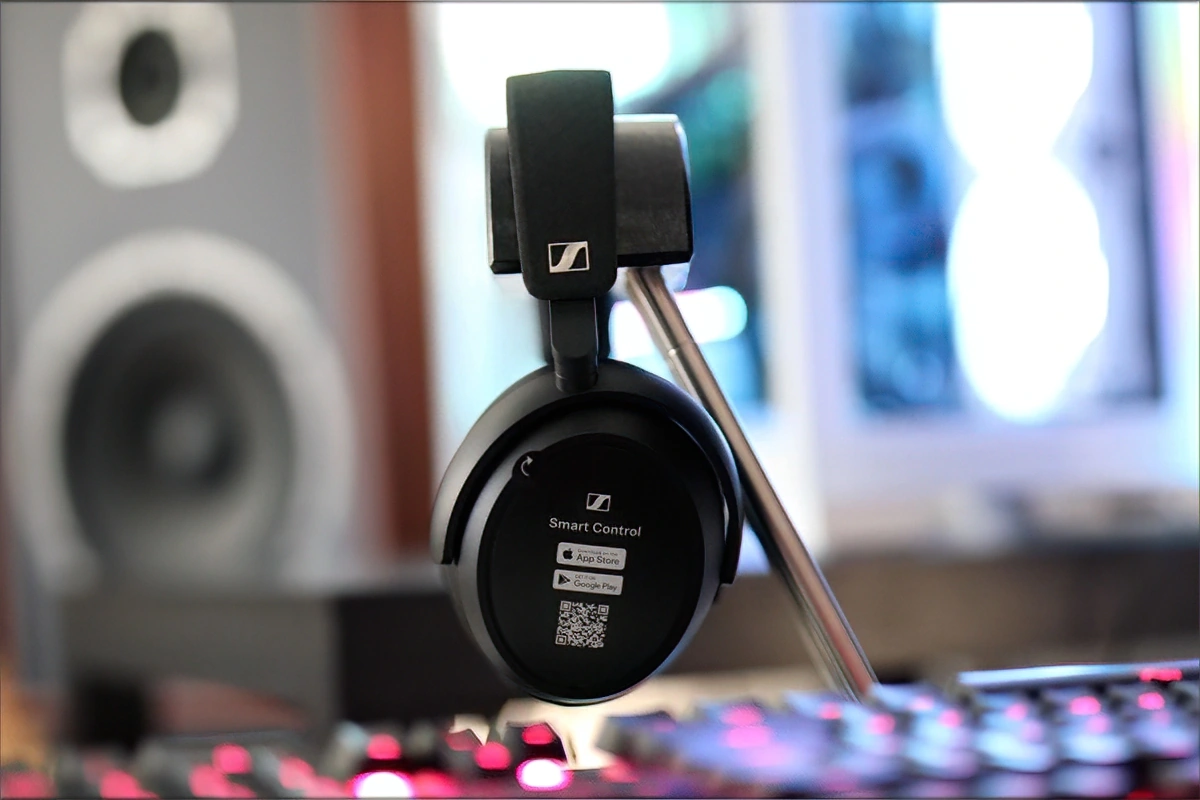 Introduction
Sennheiser is a well-known company you most likely heard about before, but they are not the stars of today's review entirely, as a new official international the shop selling Sennehsier products appeared, and they have an insider deal with Sennehiser to create international distribution, so they have prices which are 20% – 30% lower than most other shops. There is no magical trick here, this shop is called Voonaudio and their main directive is to give clients the lowest prices possible for products from big companies like Sennehiser, Audio-Technica, Letshuoer and for some reason HIDIZS. It seems like they can offer this globally, along with ultrafast shipping times, and superb support. IF you've been checking out my previous few posts, you probably know that I usually recommend Amazon as one of the best places to purchase audio products from, but Voonaudio has proven to be an excellent shop, with outstanding policies, including a 30 days return period with no questions asked for their products. It may seem a bit odd that they have Sennheiser, but in reality they just managed to obtain some shortcuts and to cut some middlemen for a few companies and are sharing the spoils with customers. Today we will explore Sennheiser Momentum 4 Wireless, and hopefully in the near future other headphones from Sennheiser and others from Voonaudio too. The company has a 1-year warranty period, and they shared the certificate of authenticity for Sennheiser products directly, so we know they mean business. They even made a little Discord group which can be found here, kinda like Linsoul but focused on big brands instead of Chifi stuff –  https://discord.gg/b5GRacfpYM
It should be noted that I have absolutely no affiliation with Voonaudio or Sennheiser. I am not receiving any incentive for this review or to sweeten things out. I'd like to thank Voonaudio for providing the sample for this review. Every opinion expressed is mine and I stand by it. The purpose of this review is to help those interested in the Sennehsier Momentum 4 Wireless Headphones find their next music companion. 
Product Link
Official Link: https://www.voonaudio.com/products/voonaudio-sennheiser-momentum-4-wireless-best-over-ear-headphones
You can grab one from www.amazon.com here: https://amzn.to/3k9mLEF
If you're in the UK, you can grab one from www.amazon.co.uk here: https://amzn.to/3W3SP9U
And if you're from Europe, you can grab one from www.amazon.de here: https://amzn.to/3CAu9iw
Build Quality/Aesthetics/Fit/Comfort
Starting with the aesthetics, Momentum 4 looks like a modern headphone designed by Ikea, and you can take that as a positive, but also as a negative, it is bland, not overly sleek or interesting, but effective. Once you wear them, though, they become special, because they are extremely comfortable, the earpads are incredibly deep, thick, and there's a lot of room inside the earcups. The headband has ultra thick padding, and they feel really nice to be worn, being very freeing for the wearer.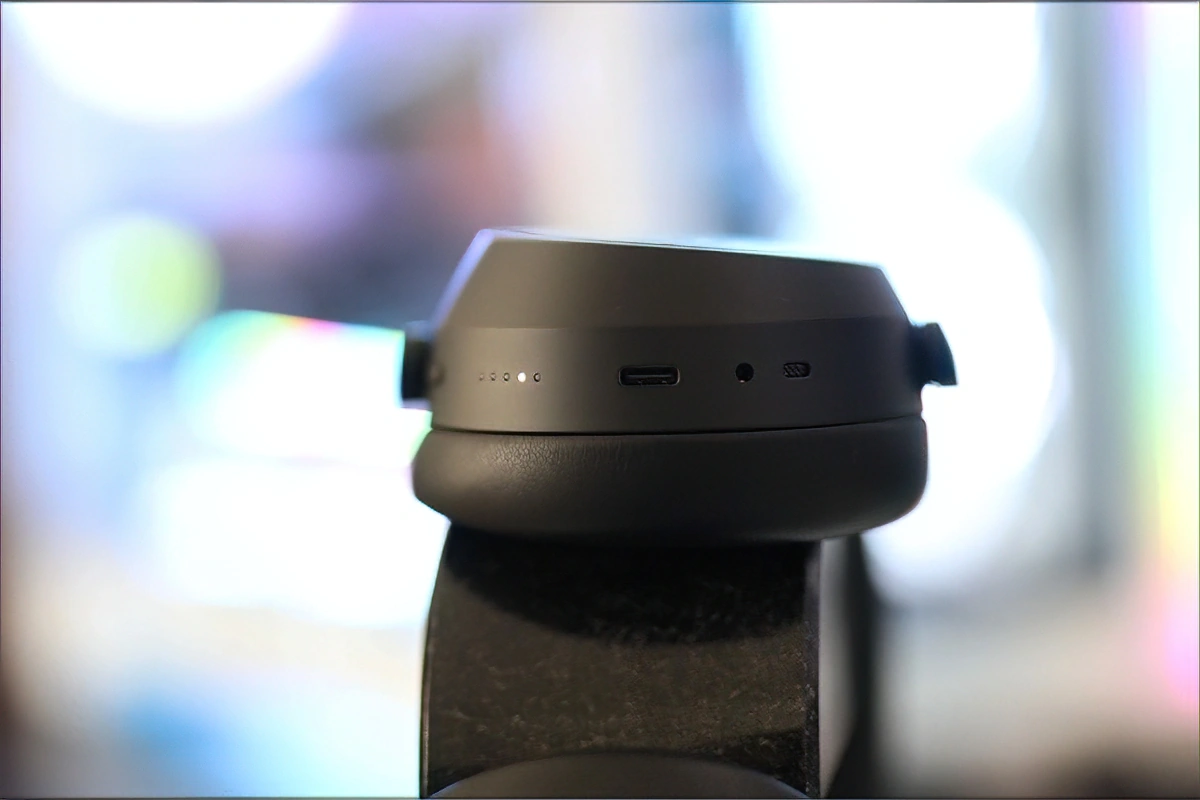 The driver inside is a 42mm Dynamic Driver ready to explore your ears, as it has a 106dB max SPL rating, with SBC, AAC, aptX and aptX adaptive as the Bluetooth codecs available for your source. The Bluetooth is BT 5.2, and they have a dynamic driver. The ANC algorithm is a Hybrid Adaptive ANC, with a microphone for taking calls that results in what I can call perfect call quality.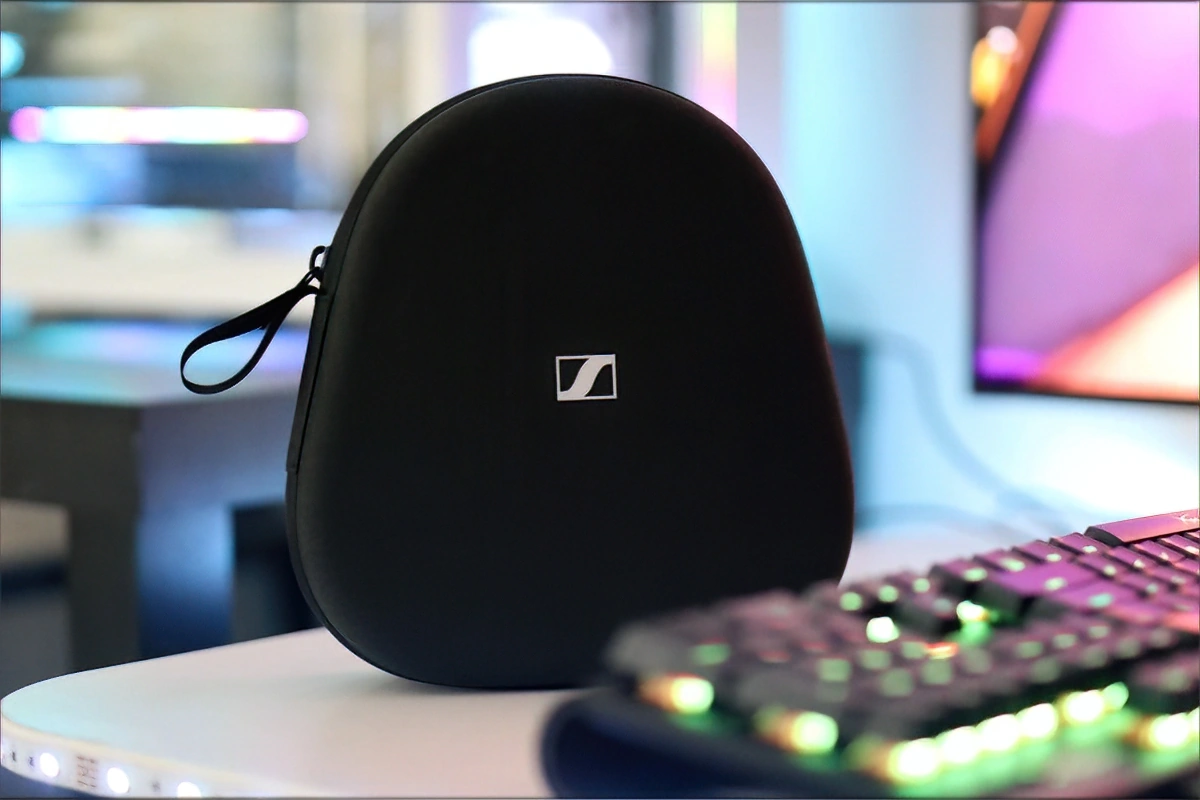 The ANC protocol is the most effective ANC algorithm I heard to date, with outstanding noise canceling, absolutely no change to the music that is being played, and superb overall clarity. It is able to effectively cancel voices, keyboard noise, as well as fan noise in my room, so even with no music playing I feel entirely cut off from the background noise of my own room. The maximum volume is very high, and enough to massage your head with the bass, but more about that in the sound department of today's review.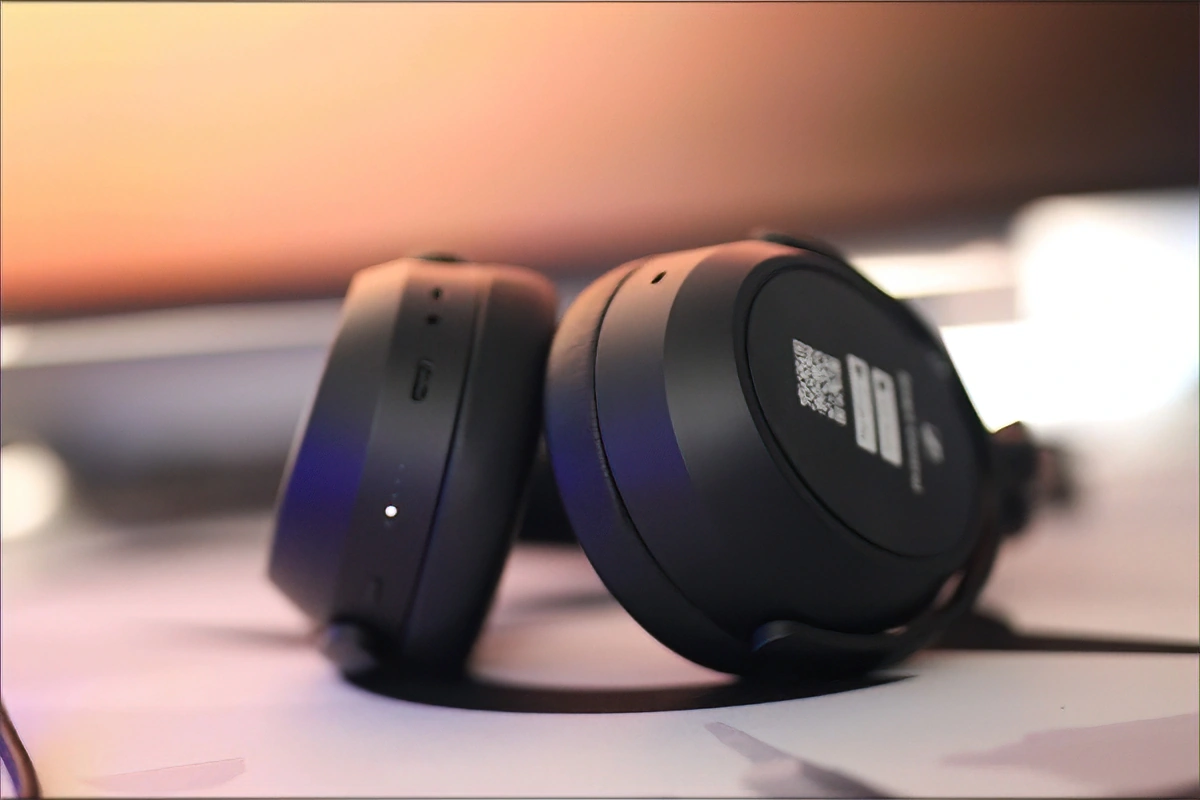 The battery life is quoted at 60 hours, I tried testing for battery life, but I got bored, you should easily surpass the 25 hours mark even at loud-ish volumes, ANC turned on, and with aptX adaptive Bluetooth codec. It takes 2 hours to fully charge Momentum 4. If ambient temp is higher than 30C, the battery life will be affected, battery life will be lower, and it will take longer to charge Momentum 4.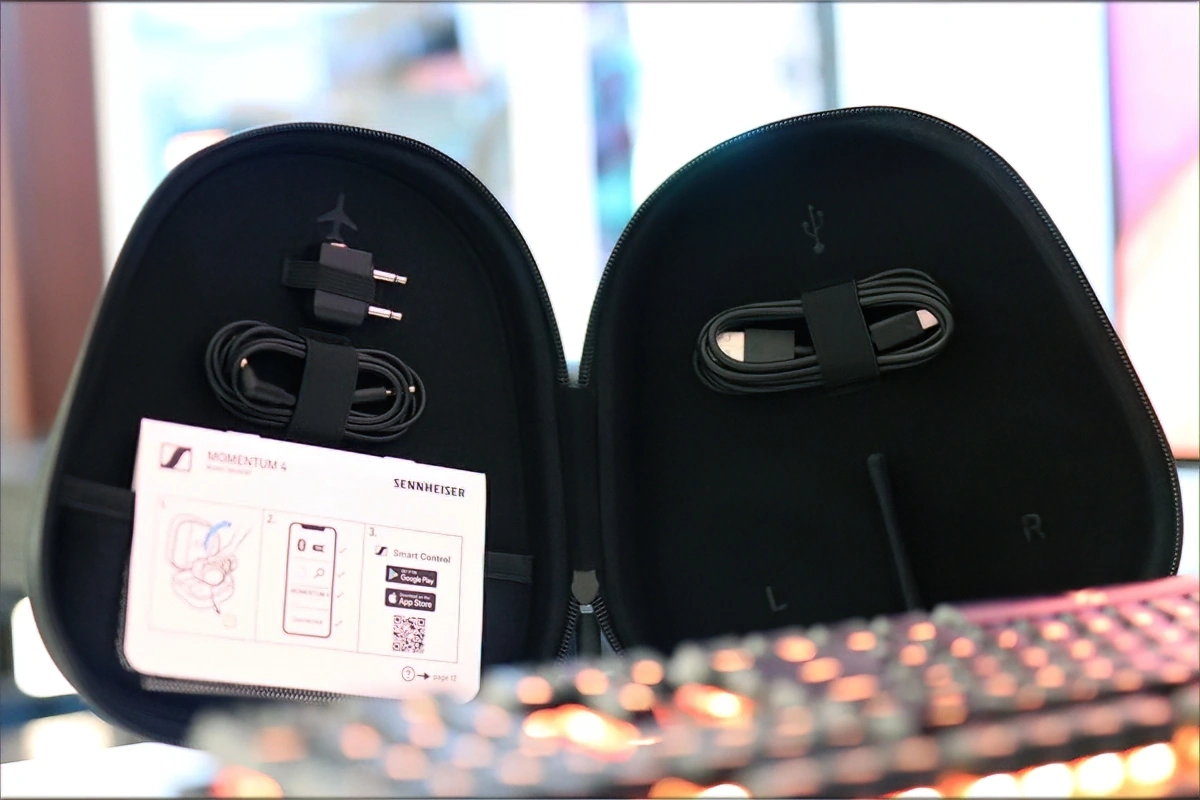 The leakage level is a bit high, higher than Cleer Enduro ANC, but not extremely high. They will stop playing when you take them off, having sensors inside to let them know if they are currently being worn or not. Momentum 4 can be used as a USB DAC but the sound is absolutely horrendous. With Momentum 3, the sound via USB Cable was superb, even better than the Bluetooth sound, but Momentum 4 cannot be used via the USB Cable, they sound worse than a 10 USD headphone from a random supermarket if wired. They are meant to be used Wireless, and I would stick to that.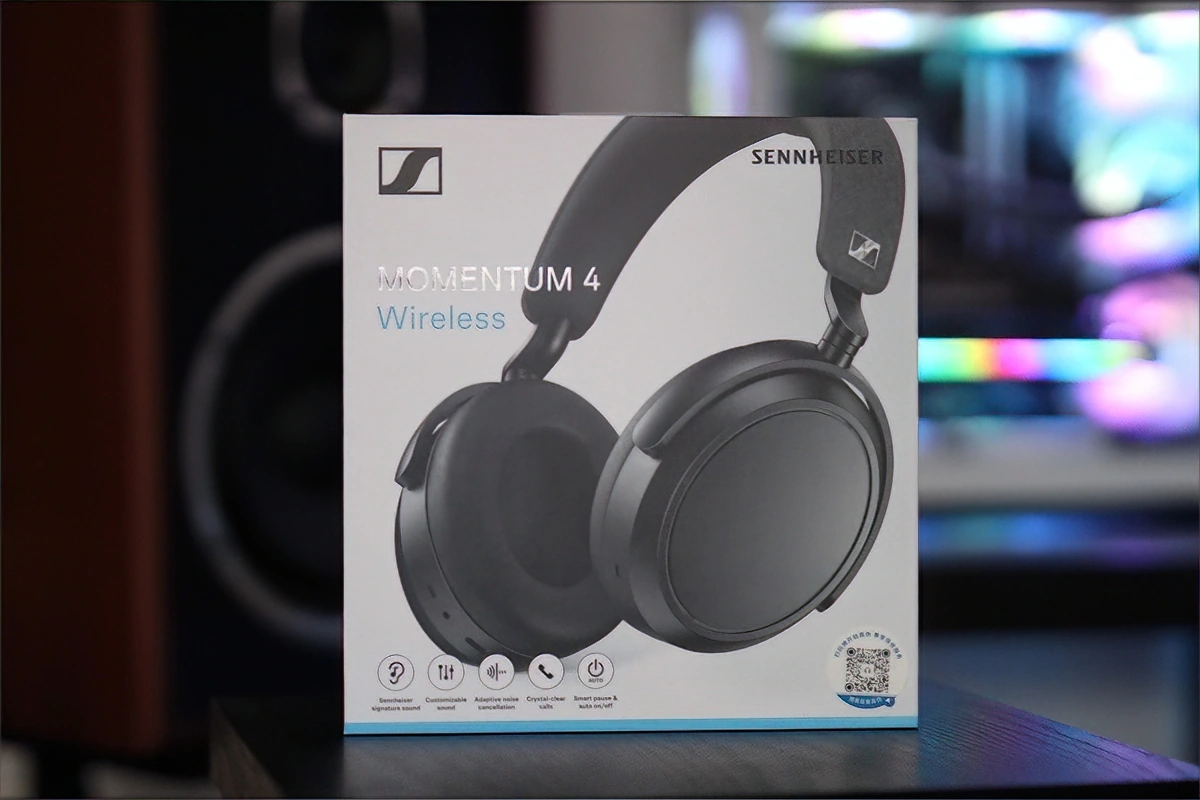 There is an analog input via a 3.5mm Single Ended cable, with the headphones having a 2.5mm connector, and it sounds fair. The problem with this input is that it also sounds quite terrible, the input clips early, and while Momentum 4 can be extremely loud via Wireless Bluetooth, it will be quiet via the analog input, and will be distorted even at medium volume. So the bottom line is that Momentum 4 is essentially Bluetooth, it just sounds bad if wired. The problem here is that Momentum 4 amplifies all analog signals so they end up distorted, while the USB input I have no idea why it sounds poor. 
Sound Quality
I've used Momentum 4 via the Wireless Bluetooth connection, with aptX adaptive and driven by the Black Shark 4 Smartphone. The general sound can be described as U-Shaped, with an extremely strong bottom end, and sub bass, extension as low as 20 Hz in the bass, with a huge amount of bass in general, a midrange that's pushed back, and a treble that's somewhat uplifted to bring air, detail and sparkle to music.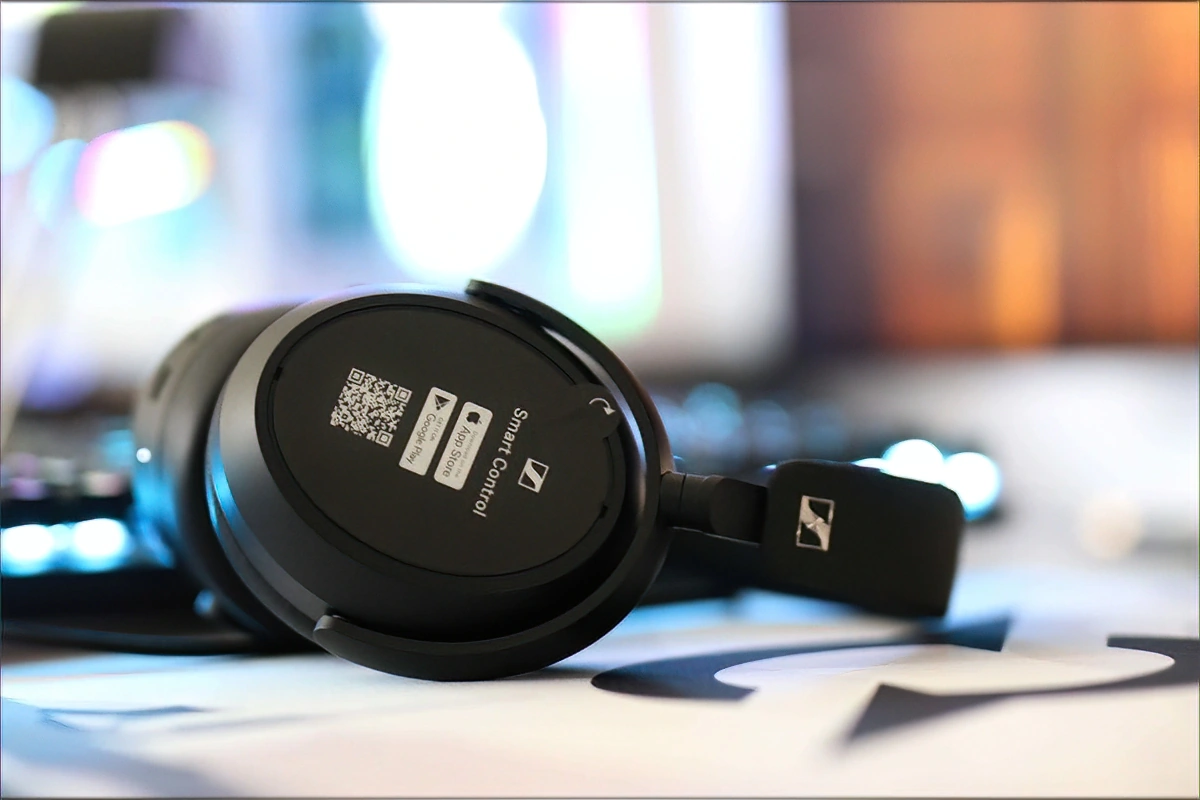 The bass is clearly the central element of the Momentum 4 Experience, and they are super heavy in sound. The bass is many dB above the midrange, 20 to 25dB to be more precise, the sub bass in particular having dominance over everything else. There's a certain thickness and impact to all music as presented by Momentum 4 Wireless. The overall low end is thick, natural-slow in texture and most of the bass energy is in the sub bass, the 25 – 45 Hz range, where most bluetooth headphones actually roll off instead of having energy and presence.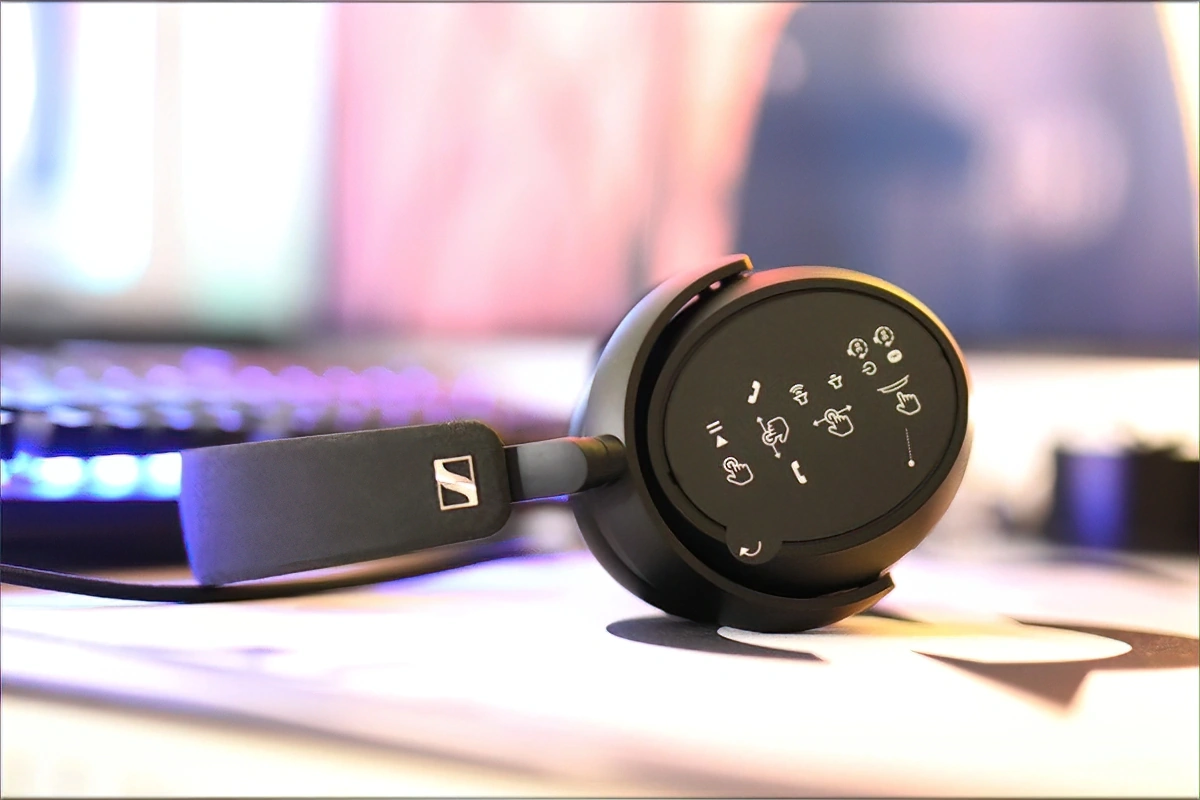 The midrange of the Momentum 4 is clean, detailed, and somewhat distant. Despite this, the soundstage size is natural, spreading around the head of the listener. I like the overall dynamic and impact, which is mainly led by the bass, and Momentum 4 can literally vibrate on my head, as the maximum volume is incredibly high and even with medium volume you don't really hear anything from the outside. It is a club on your head and you're well cut off from the outside world while wearing the Momentum 4 Wireless.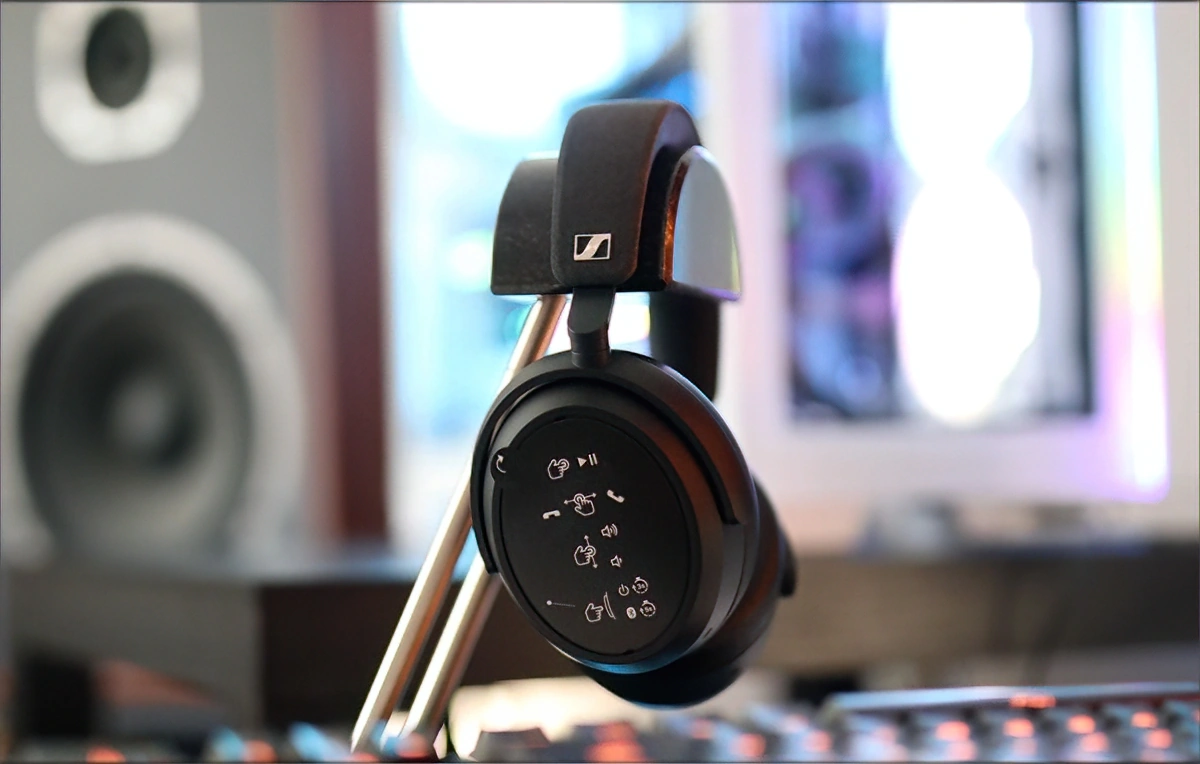 The treble has some uplift and brings back some of the energy, avoiding total veil from the super strong bass, and keeping the phase in check, as Momentum 4 has such a strong bass that it risks having phase problems with most instruments. The treble is smooth in texture, non-fatiguing and non-harsh, and extends well in the 13 kHz range, but by the time you reach that point, you can actually hear compression artifacts, caused by the aptX adaptive algorithm. All in all, it is a pleasing headphone with an extremely strong bass, it is great for rock, metal, EDM, pop, Dubstep, Electronic music, and everything if you enjoy a thick, strong bass and a massage of infra frequencies. 
Comparisons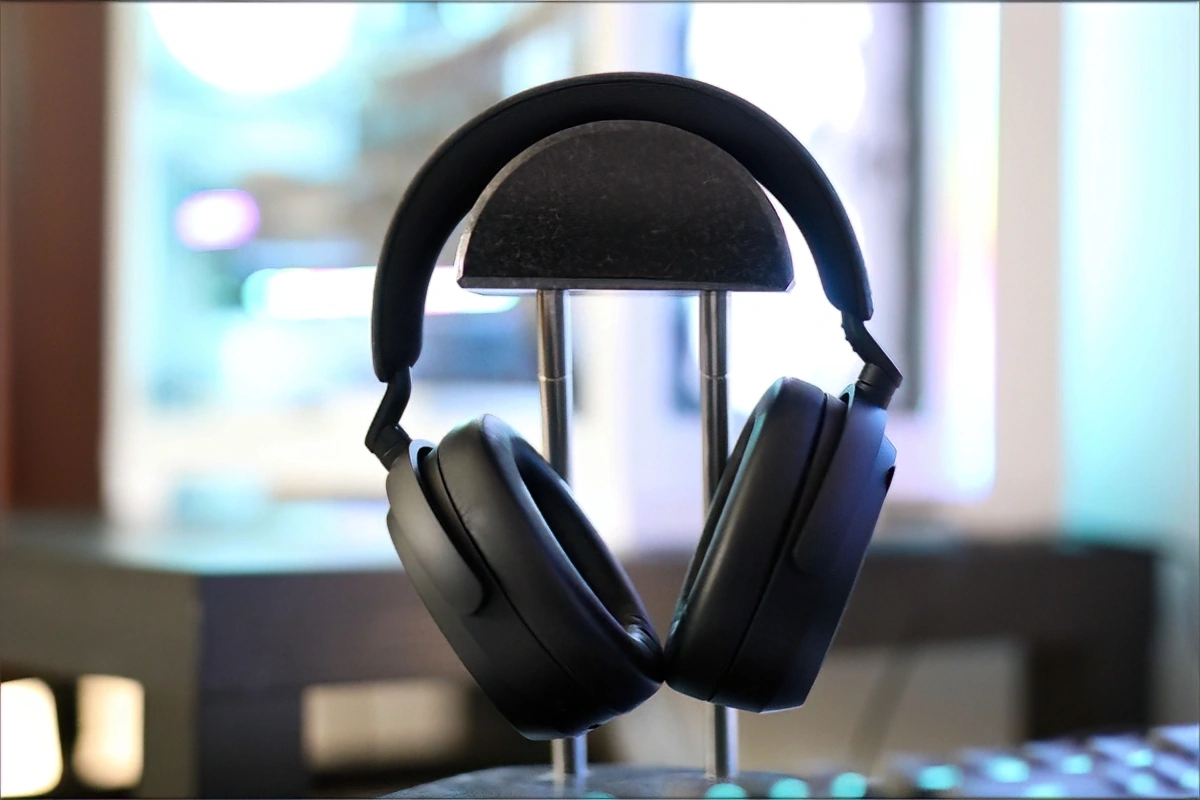 Sennheiser Momentum 4 Wireless vs Master & Dynamic MW65 (338.95 USD vs 500 USD) – The build and comfort are better on the Momentum 4 wireless, which is more comfortable, and which also isolates much better from the outside noise. The ANC algorithm on the Momenutm 4 is perfect and they make the perfect airplane headphones to take you away on the wings of fate. The overall sonic signature is quite different, yet somewhat similar at the same time. Momentum 4 has a thick, strong bass, and MW65 also tries to have, but they roll off in the sub lows, and end up sounding darker and veiled, while Momentum 4 Wireless sound clean, detailed, resolute and open in comparison, with a better dynamic and better impact, and being a better overall headphone for most music, despite being quite a bit less expensive. 
Sennheiser Momentum 4 Wireless vs AIAIAI TMA-2 Studio Wireless+ (338.95 USD vs 350 USD) – I thought it would be a good moment to test Momentum 4 against the AIAIAI TMA-2 Studio Wireless+, but you should note that AIAIAI does not have ANC, and the Bluetooth is much less interesting on them than it is on the Sennheiser Momentum 4 Wireless. The overall comfort is similar, Sennheiser Momentum 4 has larger earpads, but the earpads are softer on the AIAIAI TMA-2 Studio Wireless+. The overalls sonic signature is more detailed on the TMA-2, with better overall resolution and detail, but the sub bass and the impact is much higher on the Momentum 4 Wireless, which has a more abundant low end, better treble sparkle and is generally more U-Shaped. While not as much of a studio headphone, and literally useless via wired connection, Momentum 4 is a better headphone for those looking for a purely wireless headphone to enjoy on any trip, and with a strong ANC algorithm to isolate you from the outside noise. Speaking of which, Momentum 4 has around 35 to 40 dB of passive noise isolation, while AIAIAI TMA-2 has around 20 dB, so passive noise isolation is a full win on Momentum 4 Wireless. 
Sennheiser Momentum 4 Wireless vs HIFIMAN Deva PRO (338.95 USD vs 330 USD) – The overall comfort is better on Deva PRO which has a larger earpad, larger cups, and more space for my ears to fill in the cups. The overall sound is more detailed, much wilder and more holographic as presented by Deva PRO, with better detail and more clarity, but they offer absolutely no passive or active noise isolation, so they leak everything you listen to, and they do not isolate at all from the outside noise. The Bluetooth function is somewhat better on Deva PRO as it is enabled by the R2R dongle BlueMini, while with Momentum 4 wireless, you only have the option to use them wireless, and they isolate extremely well from the outside noise. In tuning, Momentum 4 Wireless has much stronger bass, more impact, and better dynamics, with a more impressive sound, but less refinement and detail. Deva pro will appeal to the classic audiophile that wants to take a whole listening setup and the headphones to sound like one, while Momentum 4 Wireless sounds like a club on your shoulders, with about the same level of bass and impact. 
Value and Conclusion
You can say that Momentum 4 has super value, and that's true, they are super high in value, and priced at 338.95 USD, with Voonaudio having a sale for even less than that, Momentum 4 is incredibly high-value, having the best implemented ANC I've heard to date, excellent bass, a deep and satisfying sound, and being the essential Bluetooth headphone.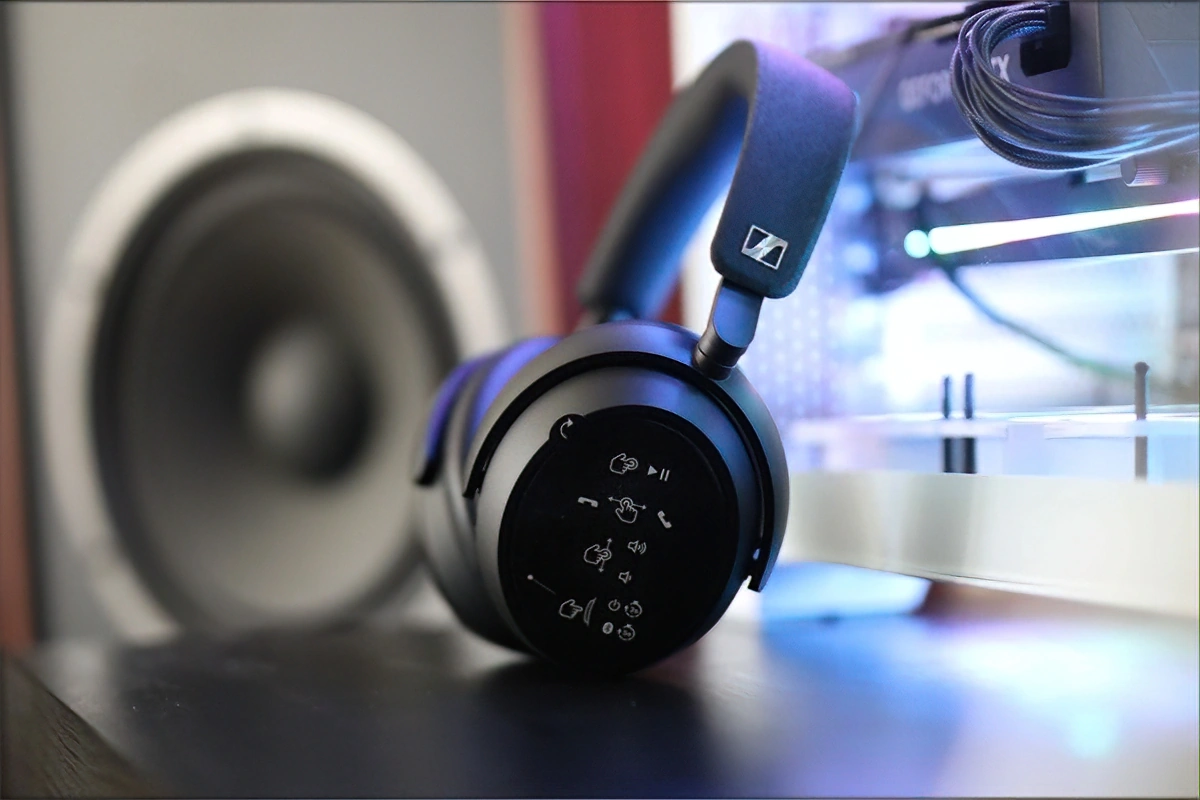 It is important to note that those are Bluetooth and will sound rather disappointing wired, so as long as you want a wireless headphone with superb bass, tons of impact, dynamics, and an interesting, U-Shaped sound, with good resolution, Sennheiser Momentum 4 Wireless is an excellent deal and a headphone you don't yet know but need, especially if you travel by plane a lot. 
Product Link
Official Link: https://www.voonaudio.com/products/voonaudio-sennheiser-momentum-4-wireless-best-over-ear-headphones
You can grab one from www.amazon.com here: https://amzn.to/3k9mLEF
If you're in the UK, you can grab one from www.amazon.co.uk here: https://amzn.to/3W3SP9U
And if you're from Europe, you can grab one from www.amazon.de here: https://amzn.to/3CAu9iw
---
---
--- Please remember to stay safe, and always have fun while listening to music!---
 - If you have a dime to spare, and donate, to help us with electricity and work expenses, it would make my day much brighter, as it would help me improve things around the website and increase the frequency of my posts - 
---
Full Playlist used for this review
We listened to more songs than those named in this playlist, but those are excellent for identifying a sonic signature.  PRaT, Texturization, Detail, Resolution, Dynamics, Impact, and overall tonality are all revealed by those songs. We recommend trying most of the songs from this playlist, especially if you're searching for new music!
https://www.youtube.com/playlist?list=PL_cjBXGmwSHSdGcwuc_bKbBDGHL4QvYBu
--- Contact Us ---






---
---