ddHIFI DJ65B 4.4mm to 6.35mm Adapter – Balanced To Single Ended, It Is Possible
ddHIFI DJ65B is an adapter for balanced IEMS and headphones, priced at 48 USD, designed to allow music lovers to enjoy their balanced cables, IEMS and headphones with larger amplifiers that have just a 6.35 mm output. Given the fact that I have not reviewed anything that has a similar job, today's review will focus on DJ65B and its function rather than comparisons, and help you decide whether DJ65B is a worthy investment for you.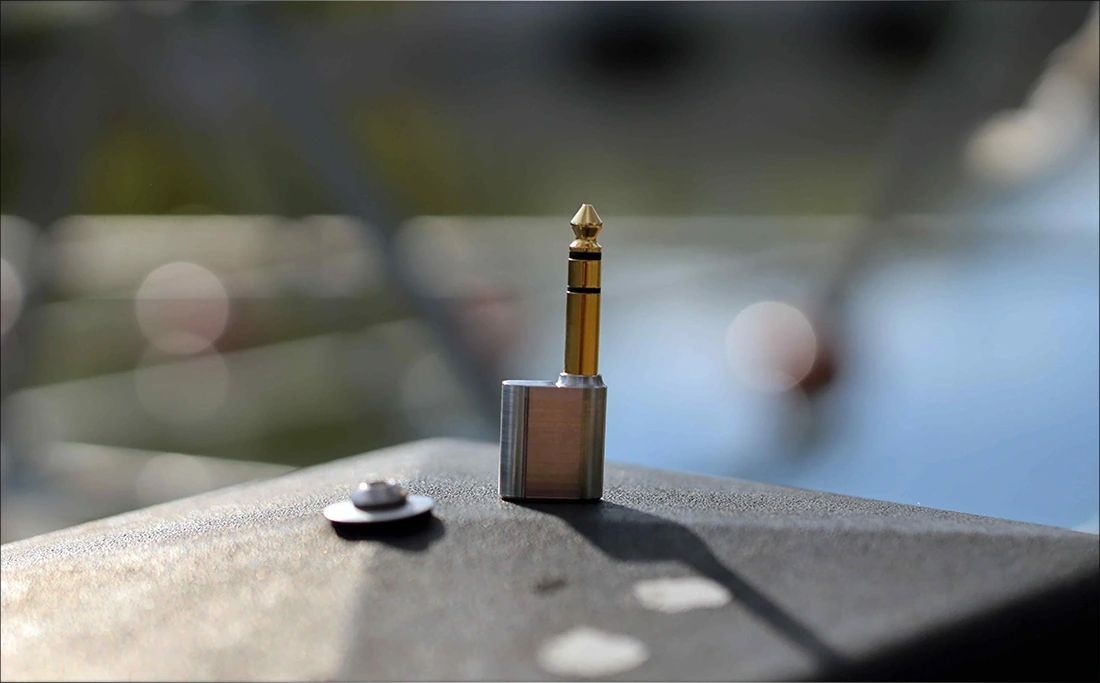 Introduction
ddHIFI is a rather novel company from China, having started as a minor spin that produced accessories and cases for FiiO products, now having escalated to having their own DAC, AMPs, IEMs, cables and even nifty accessories. Their products are awesome, and they are sold on Amazon, Linsoul, Aliexpress, and sometimes even available locally. The overall company has good quality for their products, and they have great overall price / performance ratio usually too, making them the most recommended company for getting this kind of accessories.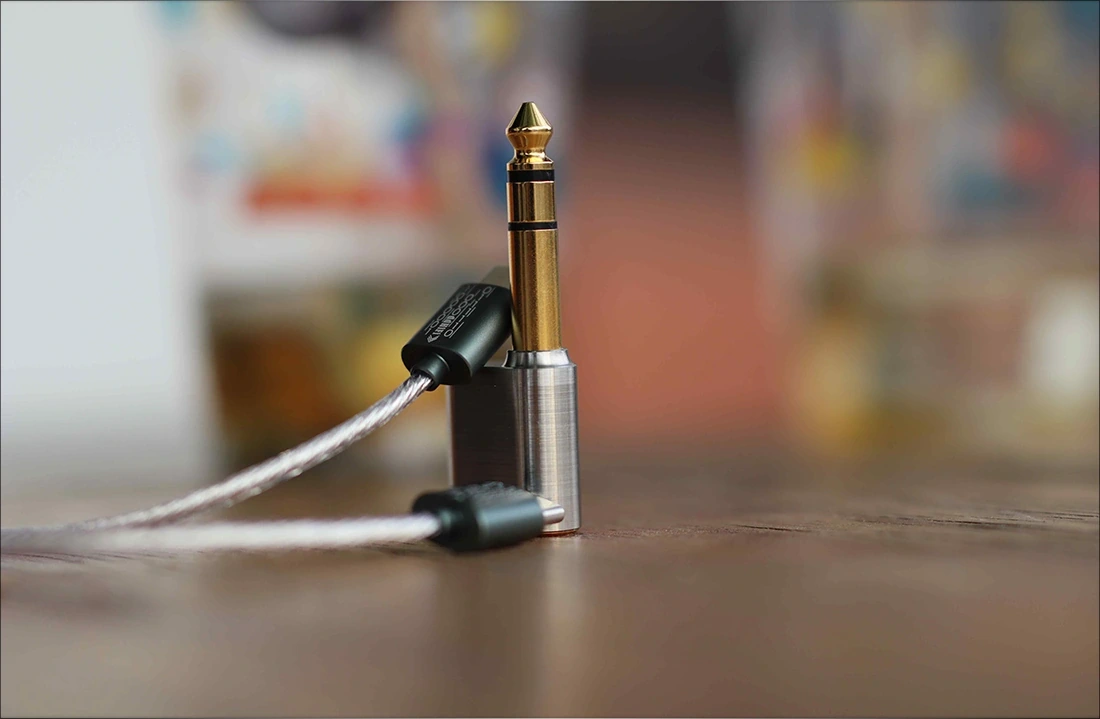 It should be noted that I have absolutely no affiliation with ddHIFI. I'd like to thank ddHIFI for providing the sample for this review. This review reflects my personal experience with the ddHIFI DJ65B. Every opinion expressed is mine and I stand by it. The purpose of this review is to help those interested in ddHIFI DJ65B find their next music companion. 
Product Link
You can grab one from www.amazon.com here: https://amzn.to/3S8xgEz
If you're in the UK, you can grab one from www.amazon.co.uk here: https://amzn.to/3vjRrFB
And if you're from Europe, you can grab one from www.amazon.de here: https://amzn.to/3BpqUun
Build Quality/Aesthetics/Functionality
This is a tiny accessory device that answers a rather simple question. What happens when you have a pair of headphones that's ended in a 4.4mm balanced cable, but you want to use those headphones with a single ended amplifier that has a 6.35mm headphone output. The solution is a simple, elegant adapter that has one 4.4mm input and a 6.35mm jack for large amplifiers.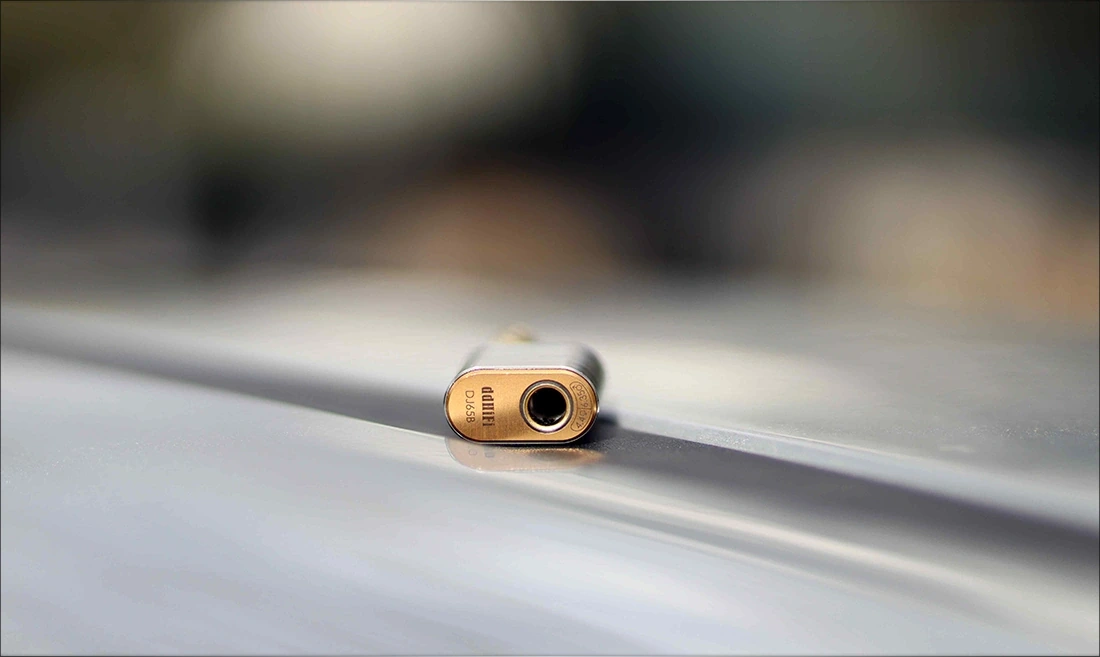 ddHIFI uses 24K Gold Plating for their DJ65B, and the inner soldering includes high purity OCC-Copper Wires. The outer part is made of stainless steel, and Linsoul went with gold and silver accents for the adapter. In all honesty, you most likely won't see it while you're using it, and the main reason I'm actually using it is that some of the headphones I have only have a 4.4mm headphone jack, but Cyrus One Cast is an excellent headphone amp and I want to experience it with most over-the-ear headphones. 
Sound Quality
As you'd expect, a simple accessory like DJ65B does not bear any signature of its own, and instead it is a simple adapter that allows you to use your favorite cables with amplifiers other than those that the cables were designed to work with. I have done extensive testing using DJ65B with Audeze LCD-5, Kennerton Thror, Rosson RAD-0, Sivga Peacock, Sennheiser HD660S, Crosszone CZ-8A and HIFIMAN He6Se. The main amplifiers I powered those from are Cyrus One Cast, Matrix Audio Element i Streamer, FiiO K5 PRO, Pro-Ject Head Box DS, and Violectric HPA V340. I also used aftermarket cables too, including Eletech Inferno. 
All in all, after a ton of switching back and forth, I can confidently say that ddHIFI DH65B is fully transparent, does not have any signature, coloration or signal degradation, regardless of the cable, headphone, source or volume it is being used at. It has a negligible impedance as well as fully transparent design, so you can rely on it to use your favorite cables with a setup that's not made for them. 
Music has all the detail, resolution, soundstage and transparency it should have regardless of whether you're using ddHIFI DJ65B or not, making it a good purchase for those in need of a simple adapter. You should keep in mind that some AMPs have a recessed jack that DJ65B won't work with because of their design, the best example being Chord Hugo TT2. 
Value and Conclusion
Being priced at 39 USD, ddHIFI DJ65B has good value for a little accessory that can allow you to enjoy certain headphone – AMP pairings that were not made to be. It is transparent, well made, and has both the support for ddHIFI, and Linsoul too, if you decide to grab it from them. Happily, ddHIFI is widely available in most places, so you won't have to wait ages for the shipping to happen and you should have it in your hands even same day when you decide to grab it.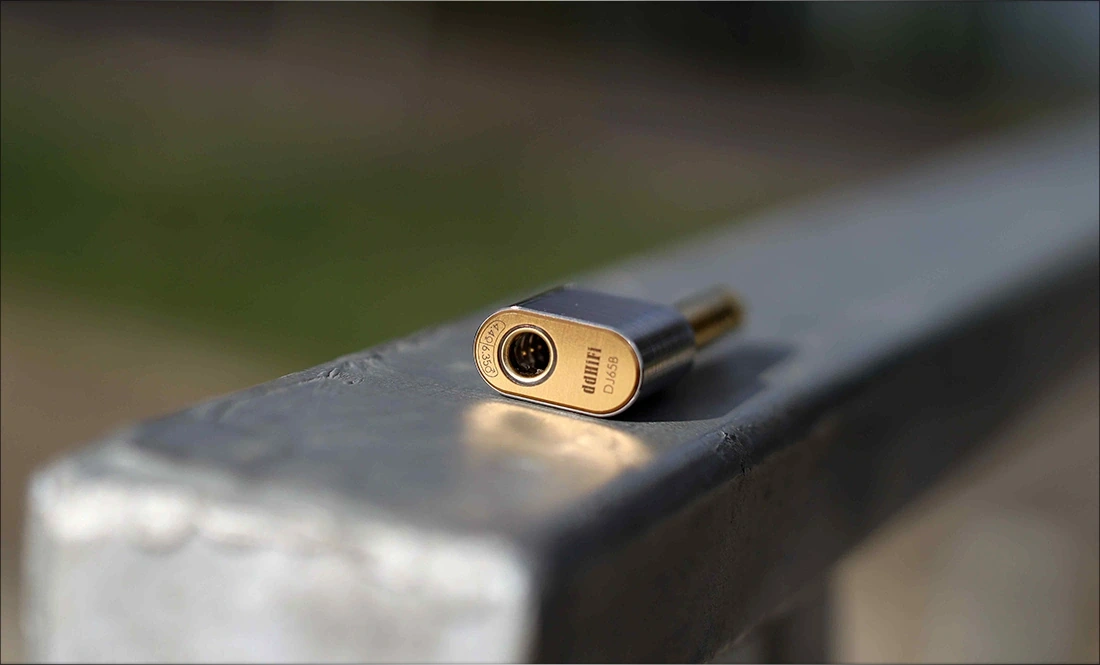 At the end of the day, if you're curious about how your balanced cables would sound like with your single ended amplifier, and if you want a simple, yet effective accessory to test that, ddHIFI DJ65B is an excellent option for music lovers to explore their options. 
Product Link
You can grab one from www.amazon.com here: https://amzn.to/3S8xgEz
If you're in the UK, you can grab one from www.amazon.co.uk here: https://amzn.to/3vjRrFB
And if you're from Europe, you can grab one from www.amazon.de here: https://amzn.to/3BpqUun
Packaging
First things first, let's get the packaging out of the way: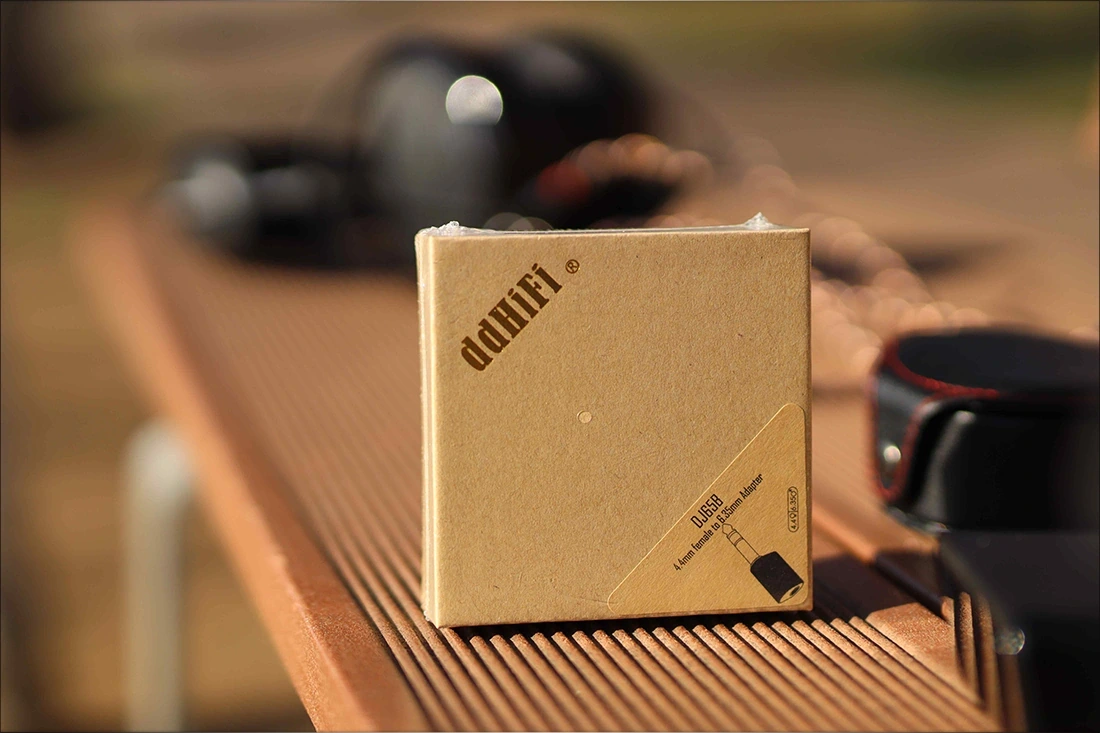 This is a really simple accessory, but it still comes packaged nicely, in ddHIFI's wooden boxes. 
---
---
--- Please remember to stay safe, and always have fun while listening to music!---
 - If you have a dime to spare, and donate, to help us with electricity and work expenses, it would make my day much brighter, as it would help me improve things around the website and increase the frequency of my posts - 
---
Full Playlist used for this review
We listened to more songs than those named in this playlist, but those are excellent for identifying a sonic signature.  PRaT, Texturization, Detail, Resolution, Dynamics, Impact, and overall tonality are all revealed by those songs. We recommend trying most of the songs from this playlist, especially if you're searching for new music!
https://www.youtube.com/playlist?list=PL_cjBXGmwSHSdGcwuc_bKbBDGHL4QvYBu
--- Contact Us ---






---
---