Soundavo HP-1 DAC / Headphone AMP – The Great Entry 
There's something about those affordable DAC/AMPs that makes me smile every time I hear one. They tend to be great value, but also mostly designed nicely with the user in mind. HP-1 DAC is the same, and for 130 USD you can have the ultimate DAC/AMP for an entry-level, plus some, with this one. I will be comparing it to FiiO K5 PRO, Pro-Ject Pre-Box S2, and xDuoo XD-05 Plus. The pairings will include Soundmagic HP1000, Ollo S4X, and AIAIAI TMA-2 HD (Wired). 
Introduction
Soundavo may not ring a bell at all, since the company is not very large and doesn't have a varied offering, but if you need something that's backed up by Amazon and supported by them, I think they are a great option. I had a few back and forth emails with them and they're a good company, with good support, they just don't have the history to prove it. 
It should be noted that I have absolutely no affiliation with Soundavo. I'd like to thank Soundavo for providing the sample for this review. This review reflects my personal experience with the Soundavo HP-1 DAC. Every opinion expressed is mine and I stand by it, the purpose of this review is to help those interested in Soundavo HP-1 DAC find their next music companion.
Product Link
You can get the Soundavo HP-1 DAC from www.amazon.com here: https://www.amazon.com/Soundavo-HP-DAC1-Digital-Converter-Headphone/dp/B07Z5F76TG
Packaging
First things first, let's get the packaging out of the way: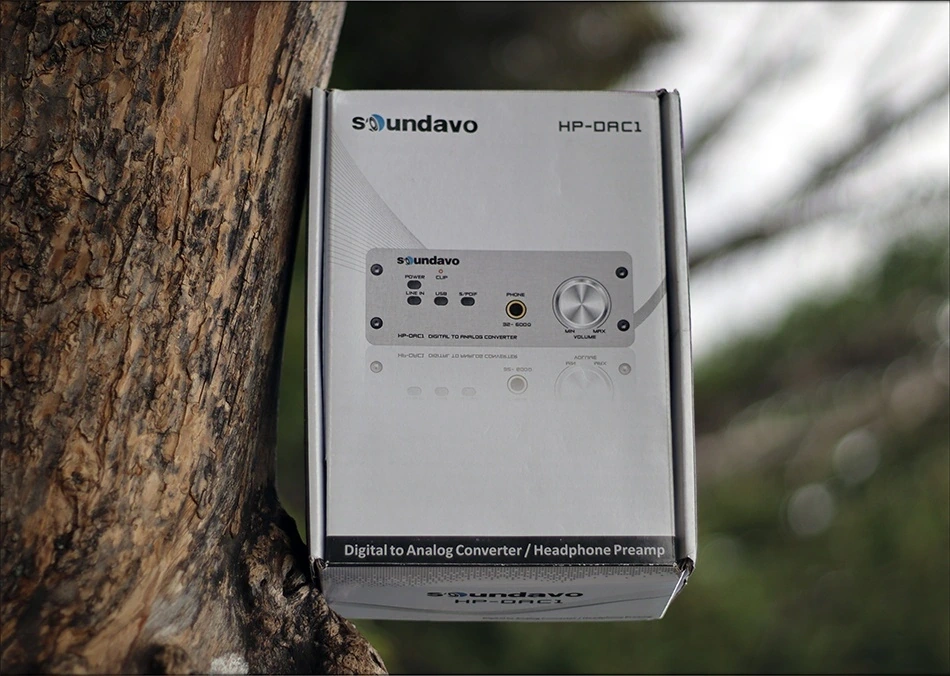 We get a power brick with HP-1 DAC, but also a USB cable. This is pretty much enough for it, and for 130 USD, it is similar to what FiiO has to give with their K5 PRO. On the other hand, it is packaged a bit better than K5 PRO which dropped out of the package when I first unboxed it. 
Build Quality/Aesthetics/Functionality
The build quality of the HP-1 DAC is excellent in general. We have an on/off switch at the front, and multiple buttons to select what input we're using with the HP-1 DAC. The headphone output at the front is in 6.3mm Single Ended format, and we have a large volume wheel with a copious amount of damping to it.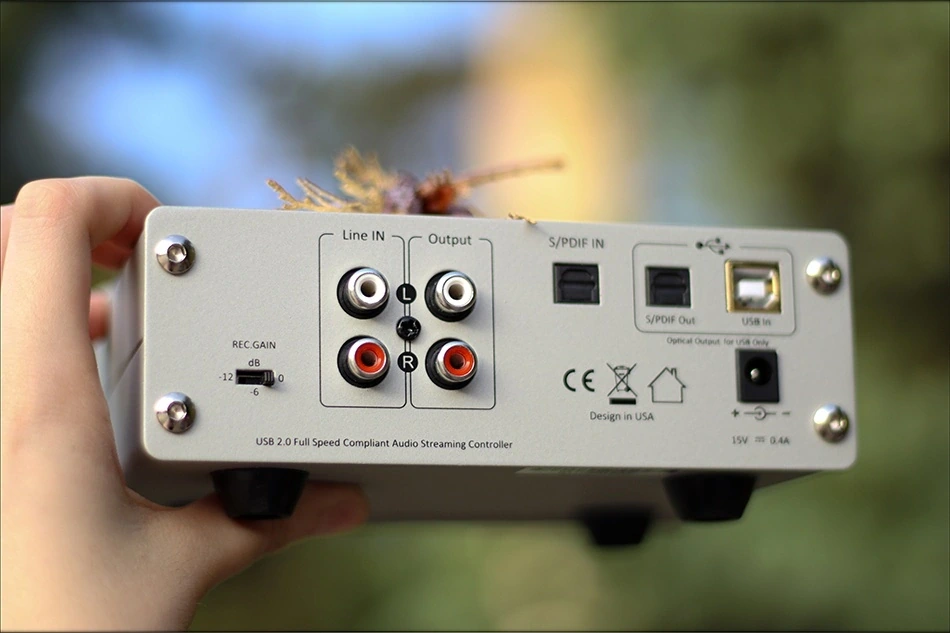 The volume wheel is free of channel imbalance after 9am. Since HP-1 DAC has quite a bit of driving power, and is not exactly made for IEMs, the channel imbalance is perfect in general. I would not recommend using the HP-1 DAC with very sensitive IEMs, since it can have a bit of hissing. 
It has a Line In, if you want to use it as a Headphone Amplifier alone. It also has a Line Out in RCA format, so you can use it as a DAC for your desktop setup. 
The digital inputs include SPDIF and USB. There's a S/PDIF Output too, which will come in handy if you want to convert USB to S/PDIF. You need to have the power input connected at all times to use the HP-1 DAC and it can't self power from the USB input. The USB input is slightly more noisy than the optical input, but within normal for the price point.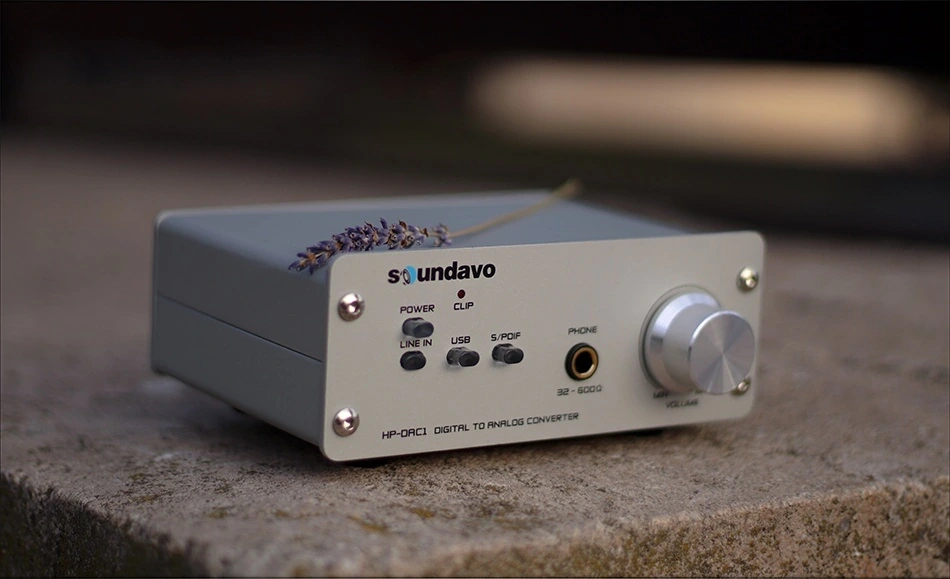 There's also a gain selector at the back, but regardless, it won't be perfect for IEMs still, since it has a somewhat high output impedance, and it sounds the cleanest, and most controlled with headphones and higher-impedance stuff. 
The usage is generally perfect, and I encountered no problems, no random pops, no random noises, and no trouble while using it. I think it is a power house when it comes to the number of inputs and outputs, it is "Designed In USA" too. 
One thing that I loved a lot about HP-1 DAC is that you can turn it fairly loud without it running into heavy distortions.
The only major downside of the HP-1 DAC is that it doesn't come with a remote and you can't use one with it. That would've been a pretty neat future for something so strong in terms of connectivity. 
Video Review
Sound Quality
The sound of the HP-1 DAC is generally neutral-natural with a clean presentation and good overall detail. The stage tends to be on the wider side, especially at this price point. I think it is obvious that neither HP-1 DAC, K5 PRO or any other DAC/AMP from the entry-level is not quite where a good midranger is, like Aune S6 PRO, or like a Singxer SDA-2 DAC, but if you have just 130 USD to spend, you're in for a ton of fun with the HP-1 DAC. 
The bass of the HP-1 DAC is neutral towards very slightly warm. The speed is natural, with a good amount of warmth in the mid bass too. The extension is actually fairly good, but the more neutral presentation tends to make it less of a basshead DAC/AMP. 
The midrange is really clean, crisp and detailed. It doesn't really have much of a coloration, so it comes through as really transparent. I like the overall resolution a lot, and the soundstage, which is on the wider side. Hp-1 tends to present textures slightly smoother than the average, and this may come through as both a more refined presentation, but also a slightly less detailed presentation. Especially if you're a fan of analytic sounds, you may feel that it lacks the edge other DAC/AMPs have. 
The treble is actually fairly natural and neutral. The treble resolution is fairly good, with no obvious distortions, no hard edges, and no hard rolloff. It is a somewhat smoother texture treble, but has good overall resolution for 130 USD. 
Comparisons
To get a better idea of how it sounds like, especially relative to its price, I picked a few capable competitors for the HP-1 DAC. The first one is K5 PRO, and then xDuoo XD-05Plus, and also Pro-Ject S2 Digital. The list could go on forever, since the entry-level DAC/AMP market is a rather busy place, but those should reveal some important aspects of HP-1 DAC. 
Soundavo HP-1 DAC vs FiiO K5 PRO (130 USD vs 150 USD) – FiiO K5 PRO is the biggest and most direct competitor to the HP1 DAC. The biggest differences are in the fact that K5 PRO would theoretically be able to drive IEMs too, but both DAC/AMPs are best used with large headphones in reality. I think that if you have the money to get K5 PRO, it is a slight upgrade from HP-1 in overall resolution. Otherwise, both have a good bass, a pretty neutral sound, although K5 PRO is warmer than the Soundavo HP-1 DAC. The input/outputs are similar, and build quality is good on both. Only HP-1 DAC has an optical output, but K5 PRO has a coaxial input. 
Soundavo HP-1 DAC vs Pro-Ject Pre-Box S2 Digital (130 USD vs 450 USD) – Here's an interesting thing to notice. Pre-Box S2 Digital has much more detail when used as a DAC, but if you're using both for amping a headphone, the end sound is actually similar, and even slightly better on the HP-1 DAC. This is because S2 Digital has a really poor overall driving power. S2 Digital is great if you need a Desktop DAC with MQA, but if you want to stay on a budget and if you plan on mainly driving Headphones, the HP-1 DAC is an awesome alternative and it leaves you with enough money to get something even like the Harmonic Dyne Zeus or HIFIMAN Deva. 
Soundavo HP-1 DAC vs xDuoo XD-05 Plus (130 USD vs 250 USD) – I think that it is a good moment to highlight that you could be using something like the XD-05 Plus rather than a desktop DAC. For a long while I've been living a nomad life, and I needed only portables, so I know that for some of us a desktop unit is not a good option, and XD-05 Plus has slightly better punch , more dynamics and more detail, but a narrower soundstage when compared to the HP-1 DAC. HP-1 has better overall connectivity, and is much less expensive than the XD-05 Plus. 
Pairing 
For the pairing part of this review, I went with headphones, and those are AIAIAI TMA-2 HD, Ollo S4X, and Soundmagic HP1000. HP-1 DAC generally has a high output impedance, and has some background noise / hissing with IEMs, so it is not recommended for driving those. If you need a good entry-level IEM driver, I would recommend considering Lotoo Paw S1, which also has EQ and MQA decoding abilities, but is more expensive than HP-1 DAC, and has less connectivity options.
Soundavo HP-1 DAC + AIAIAI TMA-2 HD – (130 USD + 400 USD) – I always mention this in my reviews of bluetooth headphones, but most of them sound much better on wired, and AIAIAI TMA-2 HD is also great on the wired connection. There's a good sense of depth and width, and the HP-1 DAC is great and makes AIAIAI TMA-2 HD more balanced. This is a pretty thick and bass-heavy headphone, and something slightly more neutral is great at giving them a more even sound, where the midrange and treble can shine more, and the sound is more detailed than when using a smoother or bassier source. 
Soundavo HP-1 DAC + Soundmagic HP1000 – (130 USD + 300 USD) – HP1000 is a unique headphone that you need to burn in and get used to, but after that all happens, it is detailed, clean, crisp and fairly wide sounding, even holographic. Soundavo HP-1 DAC helps a lot with it, as the combination has a great soundstage, but also a natural speed to the sound, a clean, clear sound with excellent overall detail. 
Soundavo HP-1 DAC + Ollo S4X – (130 USD + 400 USD) – Ollo S4X is really detailed, but also warm and easy to listen to. A neutral source like the HP-1 DAC helps a lot with making it more neutral and balanced. The detail is also great, and the soundstage is wide, with a good amount of treble and extension. It is also a good headphone to reveal that HP1 DAC has a good extension in the bass. 
Value and Conclusion
There's no questioning the awesome value of the HP-1 DAC. It comes with excellent support for s/PDIF, has USB input, a headphone output, has a line in, and a line out. It is basically a dream in terms of connectivity. 
On the other hand, the package has a power brick and the USB Cable. It has an excellent build quality, being made of metal, and has a nice volume wheel with a ton of damping, but also a solid 6.3mm headphone output with a good driving power for headphones. 
The sound is neutral, clear, clean, and has a good soundstage. It is perfectly detailed for 130 USD, and manages to have good extensions both ways, with no early bass rolloff, and no early treble rolloff.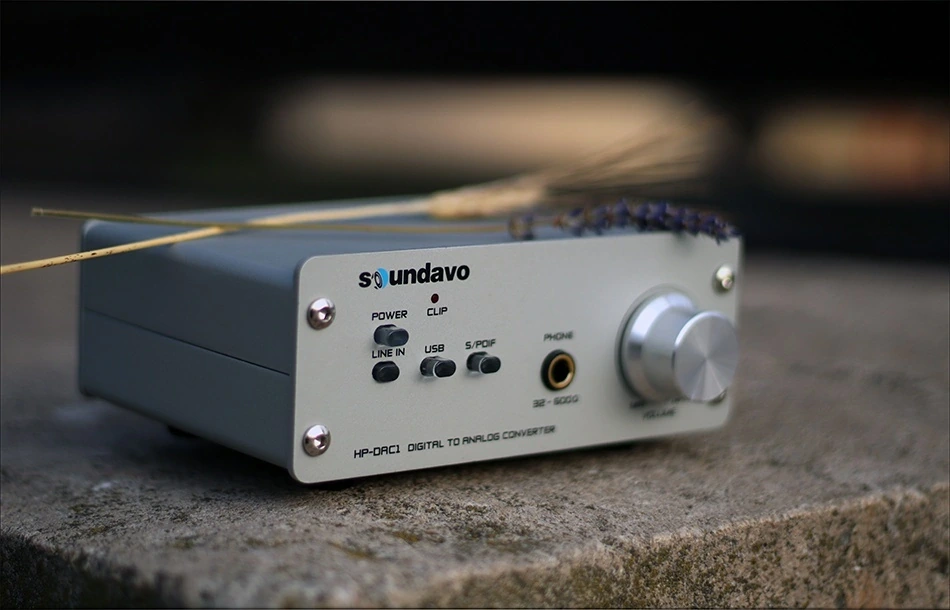 At the end of today's review, if you're looking for a powerhouse of a DAC/AMP, if you need both good optical connectivity support, but also a USB input, a line out and a headphone driver with a neutral, transparent sound, the Soundavo HP-1 DAC is totally recommend and a great one to get for your music enjoyment. 
Product Link
You can get the Soundavo HP-1 DAC from www.amazon.com here: https://www.amazon.com/Soundavo-HP-DAC1-Digital-Converter-Headphone/dp/B07Z5F76TG
---
---
--- Please remember to stay safe, and always have fun while listening to music!---
 - If you have a dime to spare, and donate, to help us with electricity and work expenses, it would make my day much brighter, as it would help me improve things around the website and increase the frequency of my posts - 
---
Full Playlist used for this review
We listened to more songs than those named in this playlist, but those are excellent for identifying a sonic signature.  PRaT, Texturization, Detail, Resolution, Dynamics, Impact, and overall tonality are all revealed by those songs. We recommend trying most of the songs from this playlist, especially if you're searching for new music!
https://www.youtube.com/playlist?list=PL_cjBXGmwSHSdGcwuc_bKbBDGHL4QvYBu
--- Contact Us ---






---
---