Hiby Seeds II – World's Heaviest IEMs 
Hiby Seeds II are priced at 130 USD, and they will be compared with 1Custom Junior, Audiosense AQ3, and iBasso IT01S. We will also explore pairings with Hiby R3 PRO, and HIDIZS AP80PRO.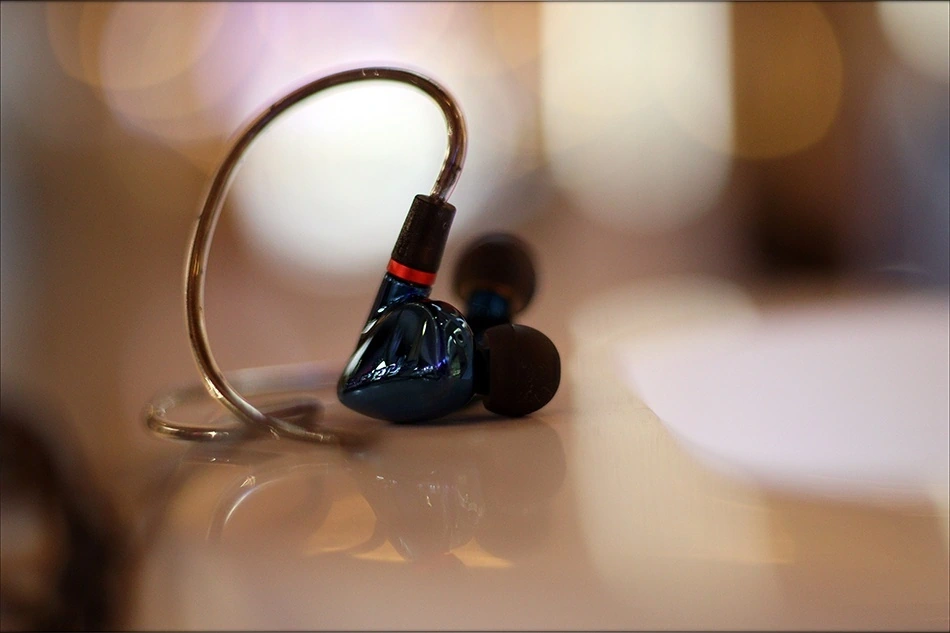 Introduction
Hiby is a house name for DAPs and software, but it is a relatively new name for IEMs, and they also made one TWS IEM, so we know they started adding some variation to their offer lately. They are one of the sweetest companies to order from, with excellent warranty, great support, and good product quality from the start. 
It should be noted that I have absolutely no affiliation with Hiby. I'd like to thank Hiby for providing the sample for this review. This review reflects my personal experience with Hiby Seeds II. Every opinion expressed is mine and I stand by it, the purpose of this review is to help those interested in Hiby Seeds II find their next music companion. 
Product Link
You can purchase Hiby Seeds II from www.amazon.com here: https://www.amazon.com/HiBy-Earphones-Headphones-Detachable-Audiophile/dp/B08M3NCS21
Packaging
First things first, let's get the packaging out of the way: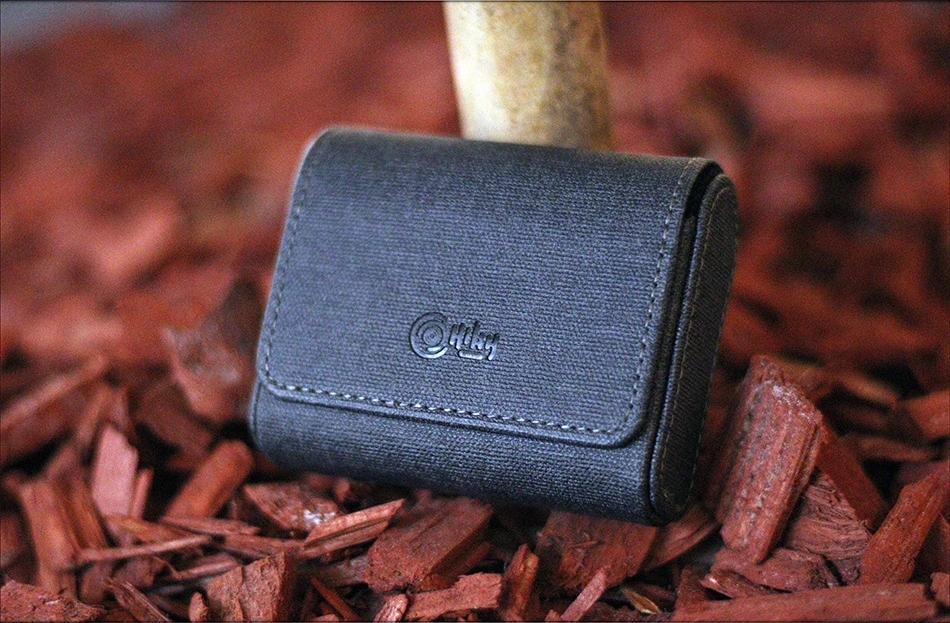 The package is one of the best packages available on the market today, for this price. 
It comes with a nice carrying case, a nice cable, and 4 foam tips. The foam tips have different sonic signatures, and we have three sizes of Balanced Tips, Three sizes of Crisp Tips, and Three sizes of Bass tips. There's also Memory foam tips, but just one pair. 
I absolutely love the carrying case and enjoyed having so many and so high-quality tips to pair Seeds II. Especially for a beginner, they are a great piece of kit and totally recommended for their package. 
Build Quality/Aesthetics/Fit/Comfort
The build quality of Hiby Seeds II is nice, they are a fully metallic IEM. They don't leak current and won't electrocute you, but you will notice just one thing about their build. 
They are heavy. The heaviest IEM I tested to date, and that's both a compliment to their build quality, but may also prove to be a comfort issue. The saving part is that the IEMs have good cables, with no microphonic noise, and those cables offer support for most of the weight, so you don't feel the IEMs being that heavy. 
The passive noise isolation is good, about 20 dB of passive noise isolation, and there's no driver flex either. The cables are detachable too, which makes the Seeds II really good for reliability. 
If I had to pick something to critique, the cables are a bit springy and will harden a bit during winter. The cable is thick and awesome for reliability, and the plugs are of great quality too. 
The Seeds II IEMs are hard to drive, more than most IEMs in this price point, and this makes them a bit harder to recommend to beginners, than their price point would warrant.
Video Review
Sound Quality
The overall sound of Seeds II can be described as strong, bassy, aggressively V-Shaped, warm in the mids, pretty romantic. 
The bass is punchy, full and rumbly, with a ton of information in both the sub-lows and the main bass body. The lower midrange is recessed and the upper bass too, to preserve vocal clarity, and to avoid thickening the entire sound too much.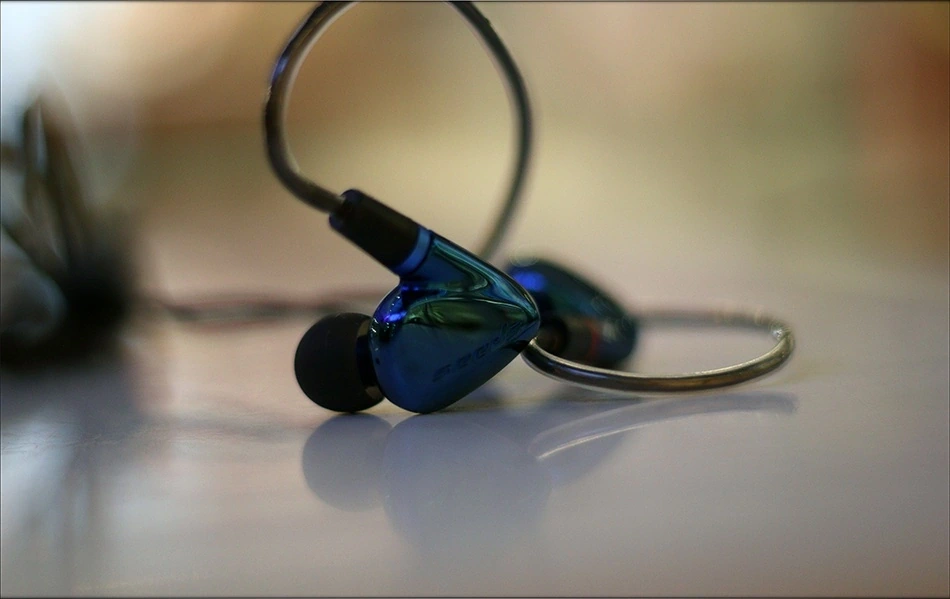 This being said, the midrange is fairly warm, and has a euphonic, warm sound. There's an emphasis towards the upper midrange, that continues in the treble, which is really good for clarity and detail. The stage is always on the medium-large side, with more width and depth. I love the dynamics of the Seeds II, and am a fan of the detail, as they are one of the best for detail in this price range. 
The treble also boosts detail by having an upper midrange / lower treble peak, and offering excellent performance for violins, guitars, and female voices. Especially thanks to the dip in the upper bass / lower mids, and the contrast between it and the upper midrange peak, male voices are slightly at a disadvantage, while emotional music is really nice and clean. 
Comparisons 
The main competitors for Seeds II are 1Custom Junior, iBasso IT01S, and Audiosense AQ3. There are many other options in this price range, like FiiO F9PRO, but I tried to stick with models that are still in production and which still sell.
Most companies try to compete to be in the price range of above 100 USD, as below you can find other competitors like KZ, and some which tend to be more harsh and less euphonic typically. 
Hiby Seeds II vs 1Custom Junior (130 USD vs 225 USD) – The treble is considerably stronger on the Seeds II. This results in more details in the upper midrange, but 1Custom sounds more natural and more balanced in general. The comfort is slightly better on 1Custom Junior. The Seeds II have a slightly better build quality and I trust them a bit more to survive a harsh usage. I also trust that if you want something more balanced, more natural, you'll go with the Junior, while if you want something a bit more V-Shaped you'll go with SeedsII. 
Hiby Seeds II vs iBasso IT01S (130 USD vs 200 USD) – The sound is more balanced and even on IT01s, and the bass is far stronger. In fact, It01S is a bass canon, something to hit you and shake you better than your morning coffee. Seeds II also does that, but with its sparkly treble, and fun colored midrange. The best part is that I actually like both, both are fun in their own way. IT01s is a bit more comfy for my ears usually. I prefer Seeds II for metal, rock, while I like IT01S more for jazz, pop, dubstep and rap. 
Hiby Seeds II vs Audiosense AQ3 (130 USD vs 225 USD) – AQ3 is more natural, and mid forward. Kinda the opposite sound compared to Seeds II. I like both, but if you're a lover of mid-forward, voices and a vocal presentation, go AQ3. If you want a fun V-shaped sound, Seeds II will be it. Detail is similar between the two, stage is larger on Seeds II. 
Pairing 
The main pairings for Hiby Seeds II are HIDIZS AP80 PRO and Hiby R3 PRO. There are many other sources that do a good job, like Audirect Beam 2, but smartphones like Xiaomi Redmi Note 9S or Huawei P20 usually won't do due to their limited power. 
Hiby Seeds II + HIDIZS AP80PRO (130 USD + 180 USD) – AP80PRO is a really strong source, with good punch, good impact, and an easy way to tweak the sound of Seeds II. Sometimes they can get a bit fatiguing, and I want to cut some of the fatigue out without losing detail, and with MSEB, that's totally doable. Happily both them and AP80PRO have enough headroom to make this possible, and you never have to sacrifice quality to get a more convenient sound. AP80 pro also has a nice feature set and will be able to drive much more than just Seeds II. 
Hiby Seeds II + Hiby R3 PRO (130 USD + 180 USD) – The main reason I recommend pairing the Seeds II with R3 PRO is because it has a ton of driving power, and also MSEB, making it a future proof purchase and source. In fact, this is one of my favorite ultraportable DAPs, and besides having a list of features longer than my list of ingredients for a youtube video, it also has a nice ergonomic body, and a good battery life. The sound is natural, has good detail and good dynamics, when you pair the two. 
Value and Conclusion
The value of the Seeds II is actually pretty good, they're an affordable IEM with excellent quality. The main downside I could mention is the weight, and even that is mitigated by the design, so the IEMs themselves are fairly good in the long run. 
The overall build quality is great, and so is the package, and for 130 USD, there's not much else I could be asking for. A balanced cable would have been nice, but FiiO F9 PRO is the only IEM that comes with one as far as I've reviewed to date. 
The overall sound is incredibly detailed for the price point. Despite them being a bit heavier than most IEMs out there, the weight is distributed well. I never had any wearing issues with Seeds II. In fact, there have been IEMs that got uncomfortable quick for me, and even Dunu DK-3001 the original was not the most comfortable out there, where I can totally say Seeds II is more than ok in terms of comfort. 
If you enjoy a V-Shaped sound, you'll most definitely enjoy Seeds II and their punchy sound, with good ergonomics, and if you want to experience good build quality, they have the best in store. 
Product Link
You can purchase Hiby Seeds II from www.amazon.com here: https://www.amazon.com/HiBy-Earphones-Headphones-Detachable-Audiophile/dp/B08M3NCS21
---
---
--- Please remember to stay safe, and always have fun while listening to music!---
 - If you have a dime to spare, and donate, to help us with electricity and work expenses, it would make my day much brighter, as it would help me improve things around the website and increase the frequency of my posts - 
---
Full Playlist used for this review
We listened to more songs than those named in this playlist, but those are excellent for identifying a sonic signature.  PRaT, Texturization, Detail, Resolution, Dynamics, Impact, and overall tonality are all revealed by those songs. We recommend trying most of the songs from this playlist, especially if you're searching for new music!
https://www.youtube.com/playlist?list=PL_cjBXGmwSHSdGcwuc_bKbBDGHL4QvYBu
--- Contact Us ---






---
---