HifiMan MegaMini – Super-Mini-Power
HIFIMAN started a quest in creating one of the best priced DAPs that focuses on the sound above everything. Megamini is one of the most minimalistic DAPs out there, but it comes with one of the biggest sounds you can find in its price range. 

---
Introduction

HiFiMAN MegaMini is one of the best-known audiophile companies from China having brought to us and having produced some of the most interesting products out there, starting with their IEMs, like HiFiMAN RE2000, HiFiMAN RE800, and even large, Over-The-Ear Headphones like the HE-1000. HiFiMAN has huge experience with DAPs as well, having created a few of the best-known and most-loved DAPs in the world, being some of the first to implement the "interchangeable AMP card concept", a true pioneer and revolutionaries in the DAP industry. 

It should be noted that I have absolutely no affiliation with HIFIMAN, I am not receiving any incentive for this review or to sweeten things out. This review is not sponsored nor has been paid for by HIFIMAN or anyone else. I'd like to thank Mark from HIFIMAN for providing the sample for the review. The sample was provided along with HIFIMAN's request for an honest and unbiased review. This review will be as objective as it is humanly possible, and it reflects my personal experience with Megamini. Every opinion expressed is mine and I stand by it, the purpose of this review is to help those interested in Megamini find their next music companion. This review is part of a larger tour HIFIMAN organized with the world-wide release of their Megamini DAP. 
Product Link
You can check out HIFIMAN Megamini as well as other DAPs and HIFIMAN Products at www.amazon.com here: https://www.amazon.com/s?k=HIFIMAN
First Impression

I can't even remember that well what was my first impression with this amazing DAP, since this was before I had my little health issue, but I do remember the evening when I finally got to listen to it for a longer period of time, finding it among other amazing DAPs I had on my desk. I was surprised that I forgot about for a little while, as I had a lot to work on for that period.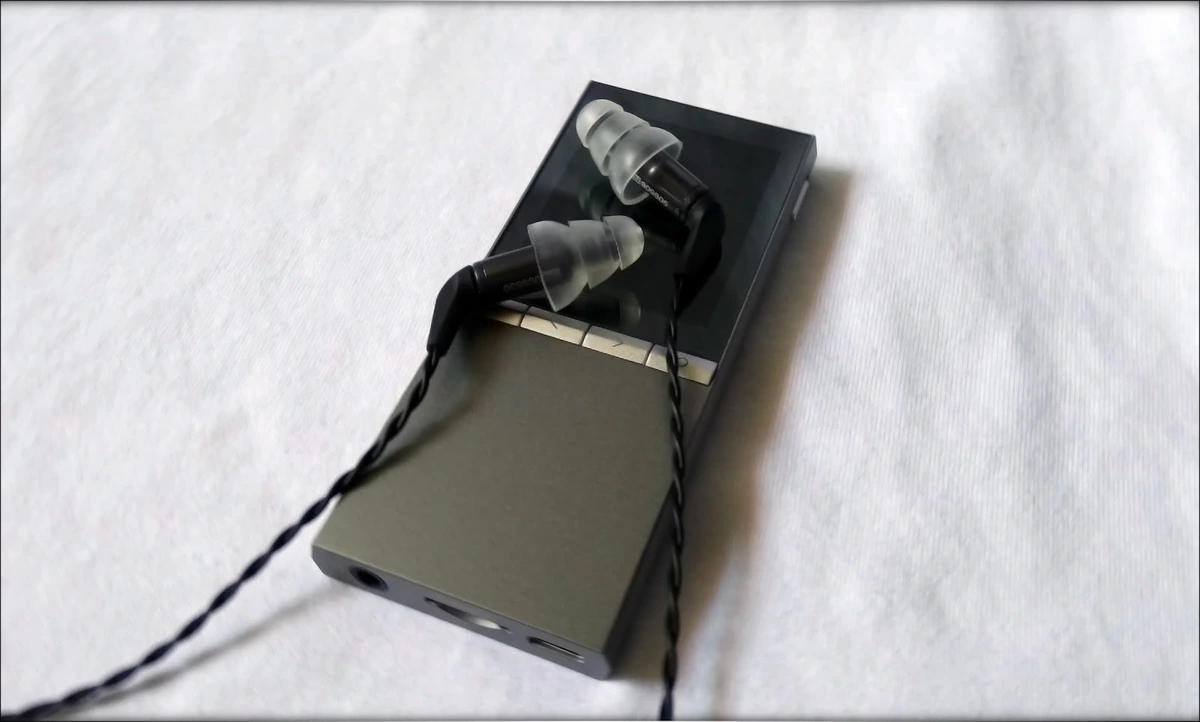 After fiddling a bit with it, I thought to myself that it won't do much on its own, especially given its rather tiny appearance. 

I was almost instantly amazed by the power Megamini puts in ie800, and how well it is able to control it and give it a very dynamic and powerful sound. Megamini also gets extremely loud with ie800, which is a feat since most average smartphones are unable to make ie800 go loud enough for a satisfying listening experience, so it has quite the power packed behind that tiny enclosure. 



!!!Extra side note: Its name (Megamini) also reminds of her, making this review just a bit more explosve!!!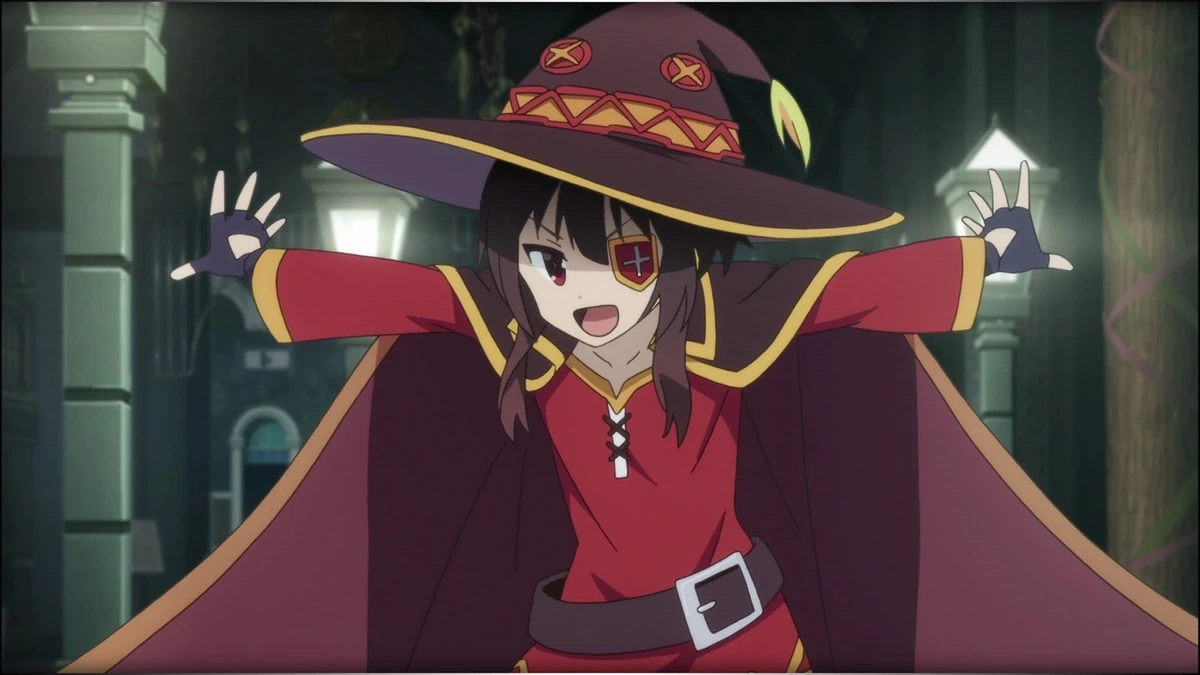 !!!Extra side note: Its name (Megamini) also reminds of her, making this review just a bit more explosve!!!



Packaging

First things first, let's get the packaging out of the way: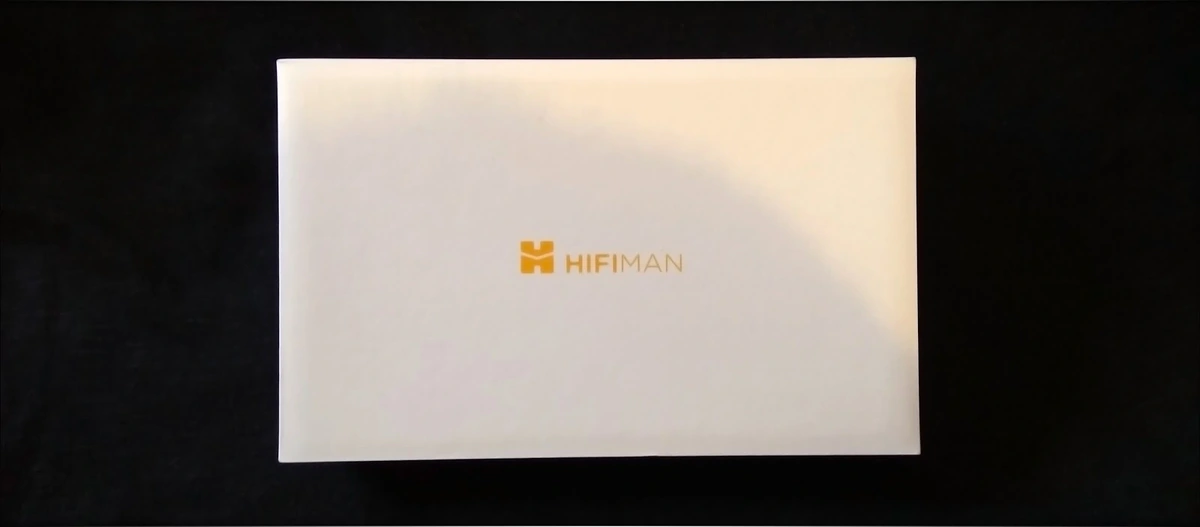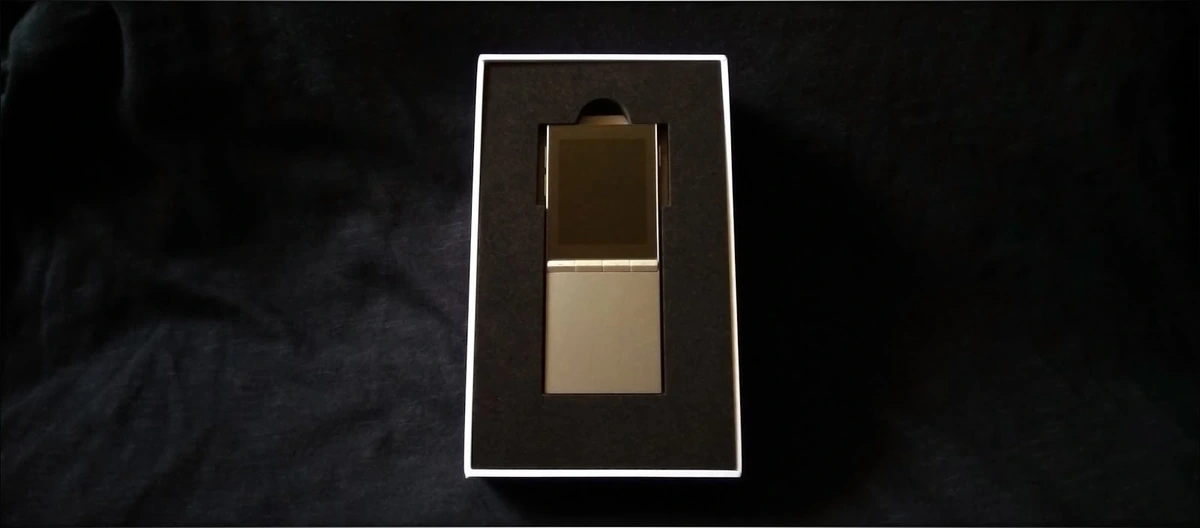 Megamini comes packed in a packaged fit for its rather diminutive size, a purely white box, which although quite small and pretty simple, feels elegant and pretty pricey. HIFIMAN's logo is written on the outer shell, and there is no other information embedded on the box. Once you open it, you're met with Megamini, which is seated in a snazzy foam cutout, sleeping cozy there, almost like waiting for you to unravel its mysteries. 

Besides Megamini, HIFIMAN includes a few manuals and the warranty papers, and a very useful and sturdy-looking cable. 

This being said, this is the package one gets with Megamini, which, at the end of the day, is enough to fully enjoy this little machine, where everything was invested in sound. 
Build Quality/Aesthetics/UI/Firmware

Starting with the build quality and the aesthetics, Megamini is very sturdy and looks like it can take a serious beating, without giving in to anything. It is mostly made out of high-quality plastic, with a high-quality material that resembles glass on its display.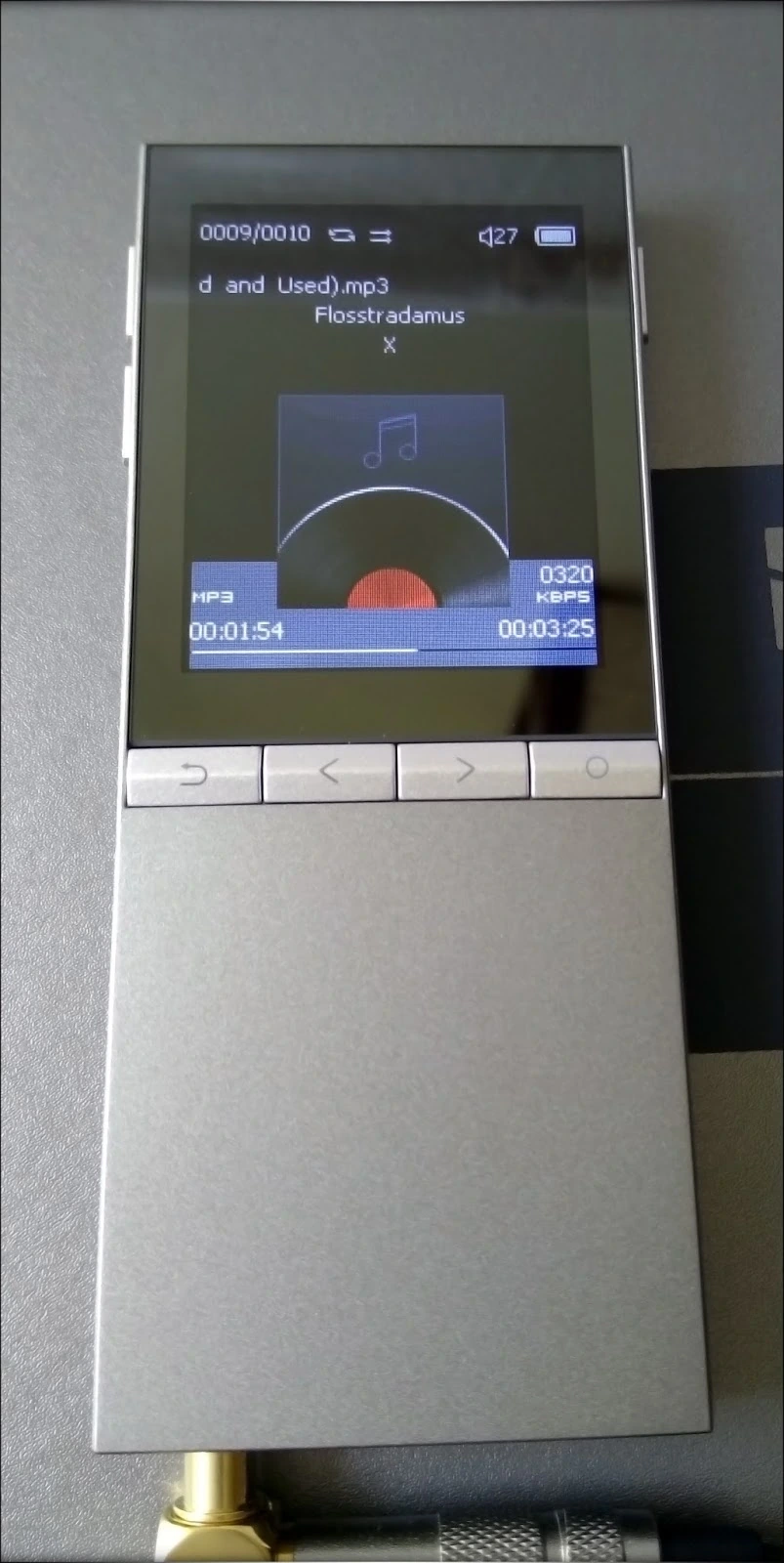 It has a power button on the right side, two volume buttons on the left side, and all its ports at the bottom, those including a microUSB port, a microSD card slot, and a 3.5mm headphone output. There are 4 buttons for navigation at the front of the device, a back button, left, right, and an enter button. The button amount is rich enough to offer a clear navigation. 

The back of the device is decorated with a few bits of information about Megamini. 

The device has corners, which isn't fully ideal, but which isn't exactly a problem either, given its size relative to other devices. The 3.5mm port is extremely sturdy, and it is totally worth its money, while the microUSB port is quite sturdy as well. 

The buttons aren't fully clicky, but they feel satisfying enough to make navigation possible and reliable for a minimalistic DAP. 

When it comes to its software, Megamini is one of the most minimalistic DAPs out there, and it does music, and that is it. I only used the folder browsing on it, and while it isn't the quickest DAP out there, I don't think it has too much lag, and I was able to live with it for the most part. At 100$, I haven't noticed a DAP with better overall speed yet, so the firmware is in line with other options. At this point Gapless doesn't seem to work at this moment, but it might be added via a subsequent update. 

The display is slightly on the colder side color-wise, but close to neutral. Megamini offers a fairly clear image, that is easy to read, with enough brightness for Megamini to be used outdoors. 

All in all, the whole device feels solid in hand, and it is hard to compel the size unless you see one in person, Megamini being really really tiny. 

There's no Line Out, and many other functions are missing, but at the end of the day all Megamini owners will be happy that HIFIMAN invested all their money in the sound with Megamini. 



Sound Quality

As a few reviewers mentioned this before, describing the Sonic Signature of a DAP (Digital Audio Player) can be fairly complicated, as the ideal source should sound transparent and it should leave the coloring for the IEMs and Headphones. This being said, every single DAP out there will change the sound in some way with every headphone and IEM, some people naming this "Headphone – DAP Synergy".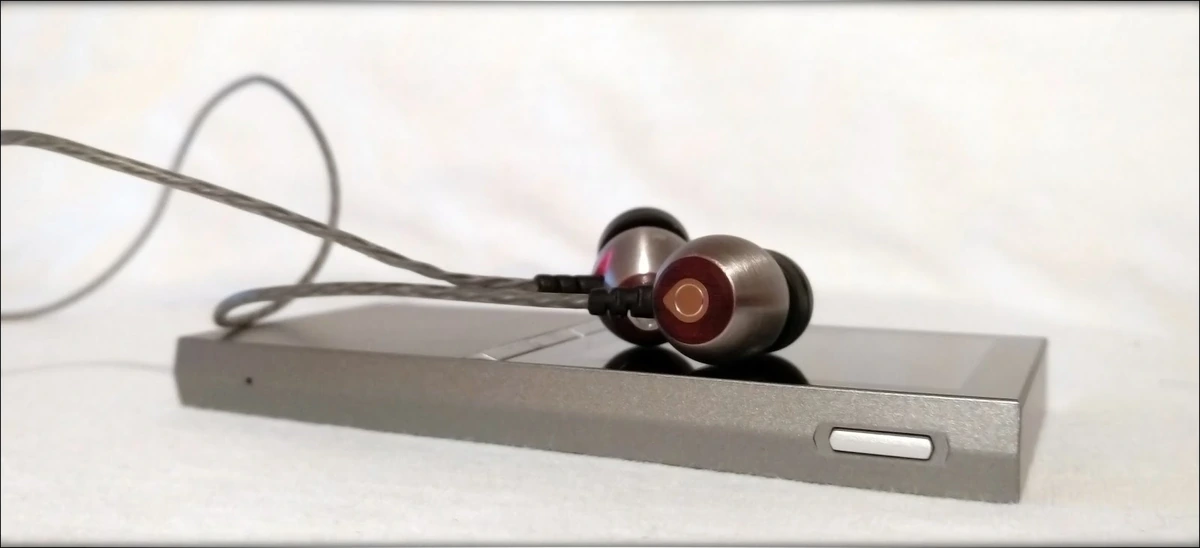 Even so, we'd like to mention that Megamini is one of the most interesting ultraportable devices, because despite its size, it really really sounds big, strong and dynamic. Its general signature is fairly neutral, with what would be, maybe some extra warmth, but it would be mildly warm, not very warm or thick, having an excellent dynamic and punch to its sound, along with excellent ADSR. 

Song impressions have been taken with HIFIMAN RE2000, which was also reviewed by Audiophile Heaven: 

https://audiophile-heaven.com/2017/11/hifiman-re2000-amazing-ample-absolute.html


Bass

The Bass of HIFIMAN Megamini is quite strong, with a very good impact and dynamic, Megamini being able to make even a power-hungry headphone get a lot of space and impact, driving Ultrasone Signature Studio without a sweat. It is also able to drive almost every single one of my IEMs, giving them a satisfying bass that has good weight, good impact, and good power, despite Megamini's small size. The bass goes as low as the headphones allow it to go, and once again, a bit of warmth maybe slips in there, but it doesn't color the sound too much, and Megamini remains quite neutral and linear for the most part. 

Midrange

The midrange is once again quite excellent. Megamini manages to give an excellent dynamic to all music that is played through it, making things sound lively and vivid, giving music an edge in feeling alive. It brings out the emotion in voices and instruments like acoustic guitars, violins, right to the listener, without feeling close, actually having a pretty large soundstage. Despite feeling vivid, the midrange also feels rather open sounding with most headphones and IEMs, Megamini sounding exactly the other way you'd expect it to, if you'd only know how it looks, open, large and powerful. It has an smidgen of aggressiveness, extracting the detail from music quite nicely, thing which is quite welcome with most headphones and IEMs. 

Treble

The treble of Megamini sounds exactly as it should, natural. It extends for the perfect amount of time, it is not smoothed out, and it isn't brought forward either, it is a very natural, neutral and uncolored treble, Megamini having just the right amount of sparkle in the treble to stay dynamic, interesting and engaging without going over the edge. 

Soundstage
Megamini amazes all listeners once again, providing an excellent soundstage, with good width and fair depth, being quite wide and open in its overall sound. Some listeners might prefer their music with more depth, but at 100$, Megamini does an amazing job at being very wide and natural in its soundstage. Stereo imaging is top notch, and there's nothing I can complain about, especially at this price point. 

ADSR/PRaT

This is one of the aspects which amazed me with Megamini, as it is able to provide one of the quicker / lighter ADSR / PRaT ratios out there, giving music and effortless and natural feeling, thing which is usually found in large and strong DAPs, Megamini once again defying the laws of reality with its diminutive size, yes extreme power and ability. 


Portable Usage

Here is where things get interesting. Since I'm less prone to hearing Hiss, I will avoid mentioning it for each pairing, but it is worthy to mention it here.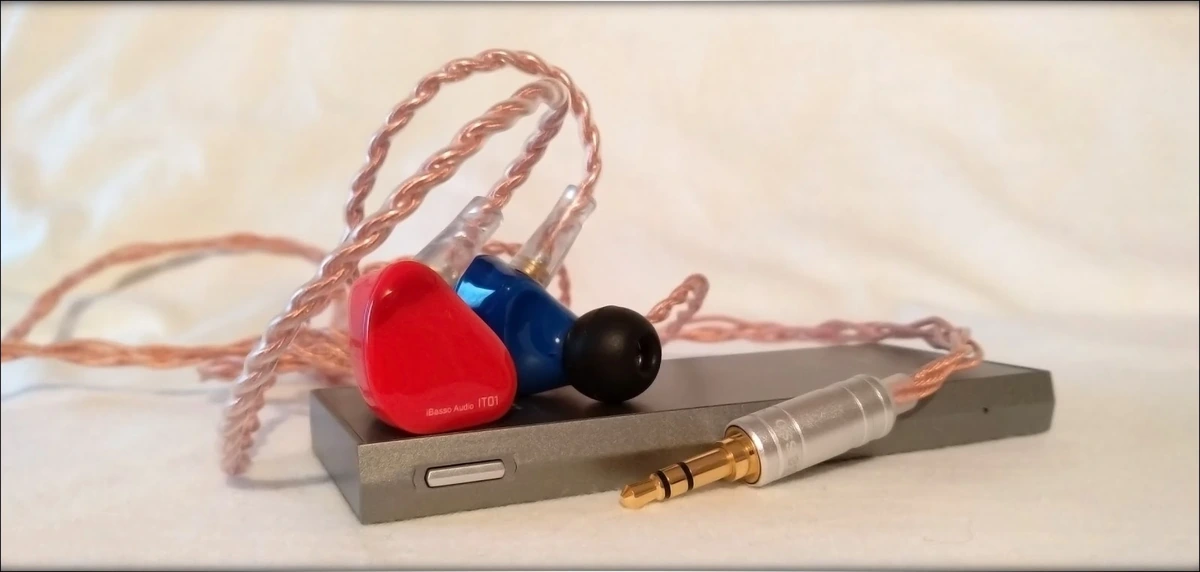 Megamini is extremely portable, being so small that you could actually strap it to your hand while running, thing which is not really possible with most smartphones or DAPs, besides maybe Shanling M2s, everything else being much larger than what I'd feel comfortable jogging with. Megamini has a really light weight of around 70 grams, being probably the lightest DAP I've held in my hands to date. 

At the other end of things, there is the hiss, and Megamini has some hiss with IEMs which are prone to hiss. I don't really hear it that well, but some of the people who tried it did hear it, DK-3001 for example, exhibiting a bit of hiss. For me, the hiss is always below my listening levels, as I tend to listen quite loud, so it doesn't bother me, but it is good to keep it in mind when ordering Megamini. 
Select Pairings

Please note that for any pairing, the IEM has more impact on the final result than the DAP, the best DAP being one that is as transparent as possible. Since X7mkii is one of the most transparent devices out there, it provides a window, looking at the true signature of every IEM and Headphone.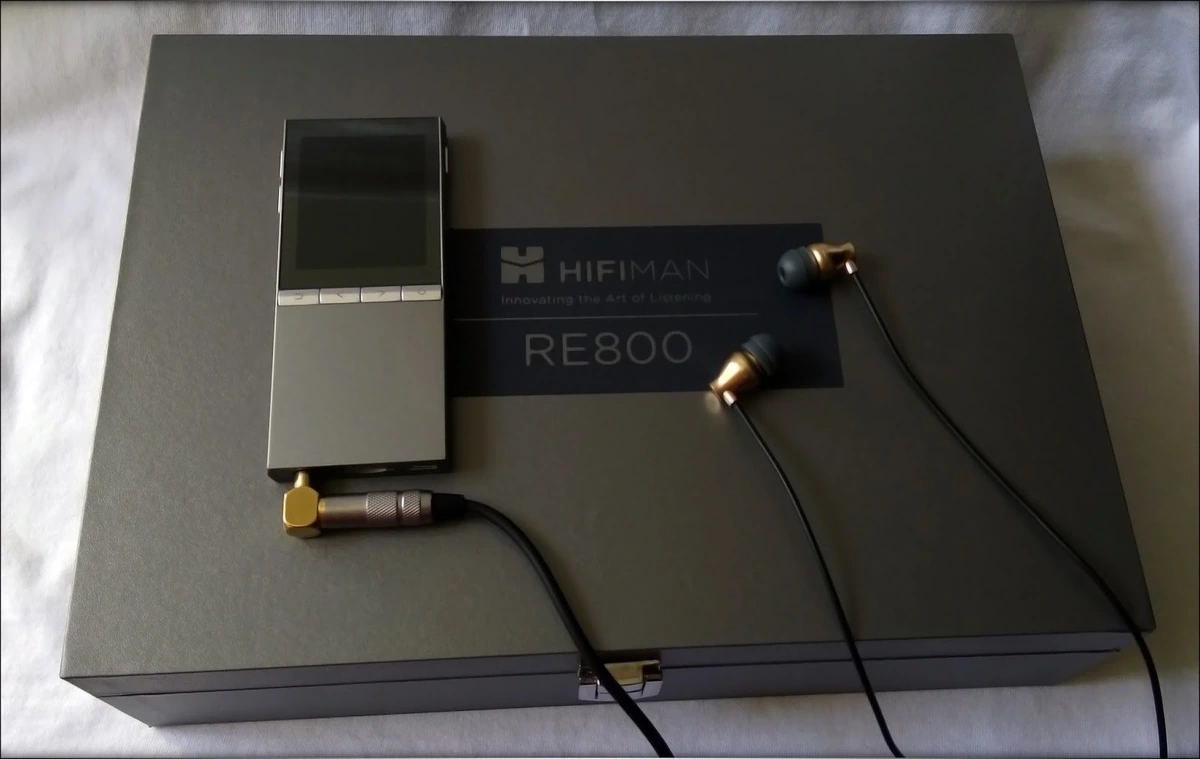 Megamini + Dunu DK-3001 – A lively and very natural-sounding pairing, with an excellent deep bass, a vivid and detailed midrange, and a natural treble, with enough sparkle and energy to sound satisfying. 

Megamini + FiiO F9 Pro – Quite an excellent pairing, with a very open sound, Megamini making F9Pro really shine in the width of their sound, also enhancing their rather dynamic sound.  

Megamini + HIFIMAN RE2000 – RE2000 is presented with its typical excellent resolving abilities and midl V-shaped sound, with a strong and well-resolving bass, a clear and open-sounding midrange, and with its bright and energetic treble.  

Megamini + HIFIMAN RE800 – Megamini powers RE800 to its true nature, an acoustic Genius, two HIFIMAN products working their magic together, and Megamini providing an excellent vivid sound for RE800, making them sing nicely with all types of music this time, but making them truly shine with acoustic. 

Megamini + Ultrasone Signature Studio – Ultrasone Signature Studio is presented with an excellent soundstage size and depth, expanding really nicely in the sonic scape, with a fair amount of detail and energy to their sound. The bass is tight and precise, the midrange is expressed slightly aggressive in tonality, and with a smoother treble. 

Megamini + Meze 99 Classics – Megamini makes a favorite source for driving the good ol' Meze 99 Classics, giving them an excellent vivid edge, and reducing the need to EQ their sound to a brighter one. They sound really deep and slightly thick, with a nice and well-rounded bass, a more direct midrange, and with a smooth and relaxing treble. 

Megamini + iBasso IT01 – IT01 has a very interesting pairing with Megamini, being quite lightweight this time, with a deep and powerful bass, and a balanced midrange (this might also be a side effect of our unit being properly burned-in as iBasso suggested), with a sparkly and open-sounding treble. 

Megamini + MO MZero – MO MZero has a very open and dynamic sound by itself, Megamini making it sound even slightly aggressive in a very positive way, giving them a bit more detail and a very wide presentation.

Megamini + Astrotec AM850 – AM850 is presented with an open-sounding midrange, a deep yet well-placed bass, and a brighter top end that is enthusiastic enough to provide a vivid presentation to music. The soundstage size and instrument separation are both very good, although Megamini does add a bit of hiss with AM850. 

Megamini + Final E3000 – Final IEMs are a wonder by themselves, being some of the best sounding budget IEMs there are, Megamini giving them a very open and natural presentation, with a strong, thick and deep bass, a very vivid and clear midrange, and an unobtrusive treble that shines in detail and clarity. The soundstage is also quite wide, and the instrument separation is quite excellent. 


Comparisons

Most comparisons have been taken with RE2000, Signature Studio, RE800, ie800, and DK-3001. Hiss is usually very hard to notice and I tend to not notice it at all, but I tried my best to compare how DAPs perform relative to each other in this aspect, as well as other aspects that might come off as relevant.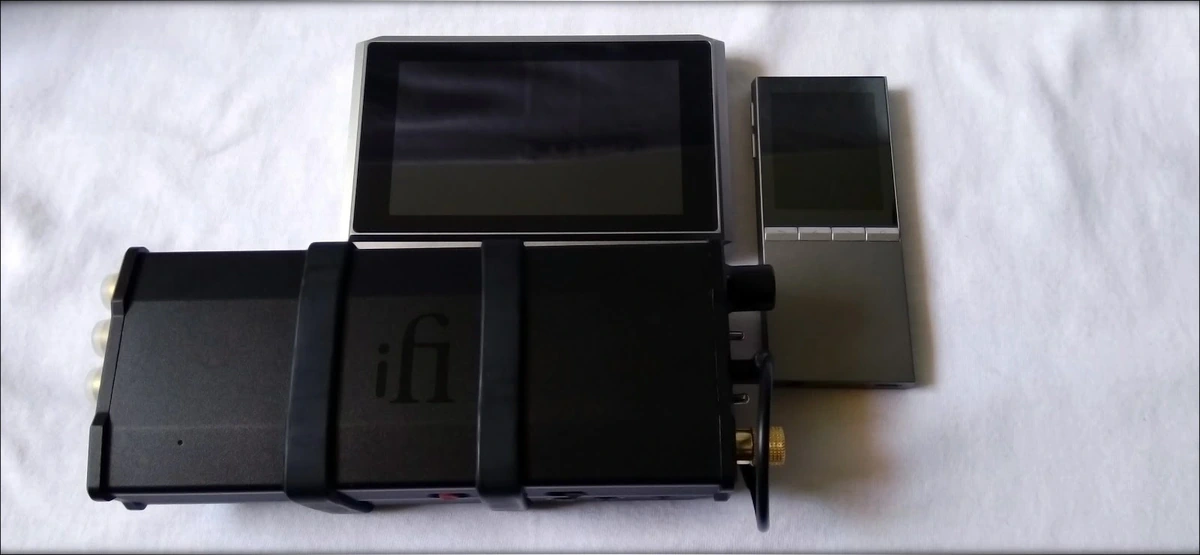 Megamini vs Shanling M2s – Both DAPs offer quite an excellent price / performance ratio, but where Megamini is invested in the sound alone, M2s offers a very wide array of usage scenarios, from being a standalone DAP, to a BT receiver, to a BT DAC, to powering Bluetooth Headphones and IEMs. M2s has less hiss, but a smoother, more relaxed sound, Megamini being more resolving and more dynamic. 

Megamini vs Opus #1s – Both DAPs are an amazing creation of companies who focused on sound and on offering the best listening experience to their customers. We should keep in mind that Opus #1s is considerably more expensive than Megamini, its sound being more dynamic, with better power and driving abilities and less hiss. Megamini is slightly more aggressive and more linear, and it is much smaller in physical size.

Megamini vs Opus #3 – Megamini has a signature that is somewhat reminding me of Opus #3, with a very open and vivid sound, but Megamini is more like a miniature, ultra-portable version of #3, those who love Opus #3 having a chance to find Megamini an excellent jogging and ultra-portable device with a similar character. 


Value and Conclusion

At the end of the day, one has to ask, what is Megamini and why. Megamini is a 100$ DAP, which is focused strictly on offering the best sonic quality a DAP at that price and size constraints is able to offer, and to the extent of what we tested here, it really delivers this to its customers and fans. Megamini doesn't come in an extensive package, and we're actually quite glad that Megamini focused all their funds on sound and sound alone, because Megamini really surprised us with its sound, and given that one can probably excuse some lag in the operation, and some limitation given by its minimalistic design, Megamini is one of the best sounding DAPs you can find for about 100$. 
We're talking about a DAP which can safely drive Ultrasone Signature Studio, and have spare power, so Megamini is not to be played with, and despite its rather diminutive size, it is a force to be reckoned with, a true proof of what today's technology is able to package in a small device. 

If you have 100$, and if you're budget conscious, we really recommend looking into Megamini, because albeit its very minimalistic design and software, it will surely blow your mind when it comes to its sonic abilities, portability and even battery life, being a truly dazzling experience for those looking for an ultra-portable, ultra-powerful DAP to make their IEMs sing and their music shine. 
Product Link
You can check out HIFIMAN Megamini as well as other DAPs and HIFIMAN Products at www.amazon.com here: https://www.amazon.com/s?k=HIFIMAN
---
---
--- Please remember to stay safe, and always have fun while listening to music!---
 - If you have a dime to spare, and donate, to help us with electricity and work expenses, it would make my day much brighter, as it would help me improve things around the website and increase the frequency of my posts - 
---
Full Playlist used for this review
We listened to more songs than those named in this playlist, but those are excellent for identifying a sonic signature.  PRaT, Texturization, Detail, Resolution, Dynamics, Impact, and overall tonality are all revealed by those songs. We recommend trying most of the songs from this playlist, especially if you're searching for new music!
https://www.youtube.com/playlist?list=PL_cjBXGmwSHSdGcwuc_bKbBDGHL4QvYBu
--- Contact Us ---






---
---