Ricable Invictus Speaker Reference Cable – Purified Copper Music Flow
Ricable Invictus Speaker Reference Cable is a $1518 USD pair of high-end speaker cables, with a reference sound, exceptional design, super nice connectors, and a huge promised increase in quality for your listening setup, also handmade in Italy. Ricable is the first hifi cable manufacturer to offer a Total Lifetime Warranty for their cables, along with free returns, and a 100% satisfaction guarantee. Given the current setup that I'm using, I will be pairing and injecting the cable in a setup consisting of a KLH Model Five Speaker, a Keces s300+ Speaker Amplifier, and a FiiO K9 PRO DAC. 
Introduction
Ricable is a high-end cable manufacturer from Italy, best known for their super cables. The company is located just West of Milan, in the North of Italy, and they're incredibly popular with European music fans, since they offer free shipping for all their products, and the unmatched lifetime warranty. The company takes great pride in having the most rigorous testing for their cables, and in the fact that every single component and connection is checked by hand, employing human control to ensure the quality of their products. The company has a few lines of products, including the Invictus, the one we're reviewing today, but also the Dedalus, Magnus and Primus. Since all the products are handmade, you can order them in any length you need, and with any connectors you may require, leading to what can be considered the most solid customer experience from all of Europe. Since Ricable sells their products directly, we can note that they are available from other shops too, but the best experience will be found ordering directly from the Ricable shop, as you'll have access to the best policies and be ensured that they come in the best quality possible. 
It should be noted that I have absolutely no affiliation with Ricable. I'd like to thank Ricable for providing the sample for this review. This review reflects my personal experience with the Ricable Invictus Speaker Reference Cable. Every opinion expressed is mine and I stand by it. The purpose of this review is to help those interested in the Ricable Invictus Speaker Reference Cable find their next music companion. 
Product Link
Official Link: https://www.ricable.com/en/prodotto/invictus-speaker-reference-audio-cable-hi-fi-with-noise-reduction/
You can grab one from www.amazon.com here: https://amzn.to/3QvZOJN
If you're in the UK, you can grab one from www.amazon.co.uk here: https://amzn.to/45gfWTO
And if you're from Europe, you can grab one from www.amazon.de here: https://amzn.to/45ivpmp
Build Quality/Aesthetics
You just need to take a glance at the cables Ricable offers and you'll know instantly that they mean business. The Invictus Reference we have in for review today is one of the best looking cables I've ever seen in my entire life, and the company can be quoted to say that to stop looking for the best is like accepting a compromise with your dreams, so Invictus Speaker Reference is made to stop your mind from dwelling on further upgrades and instead focus on the music that's in front of you.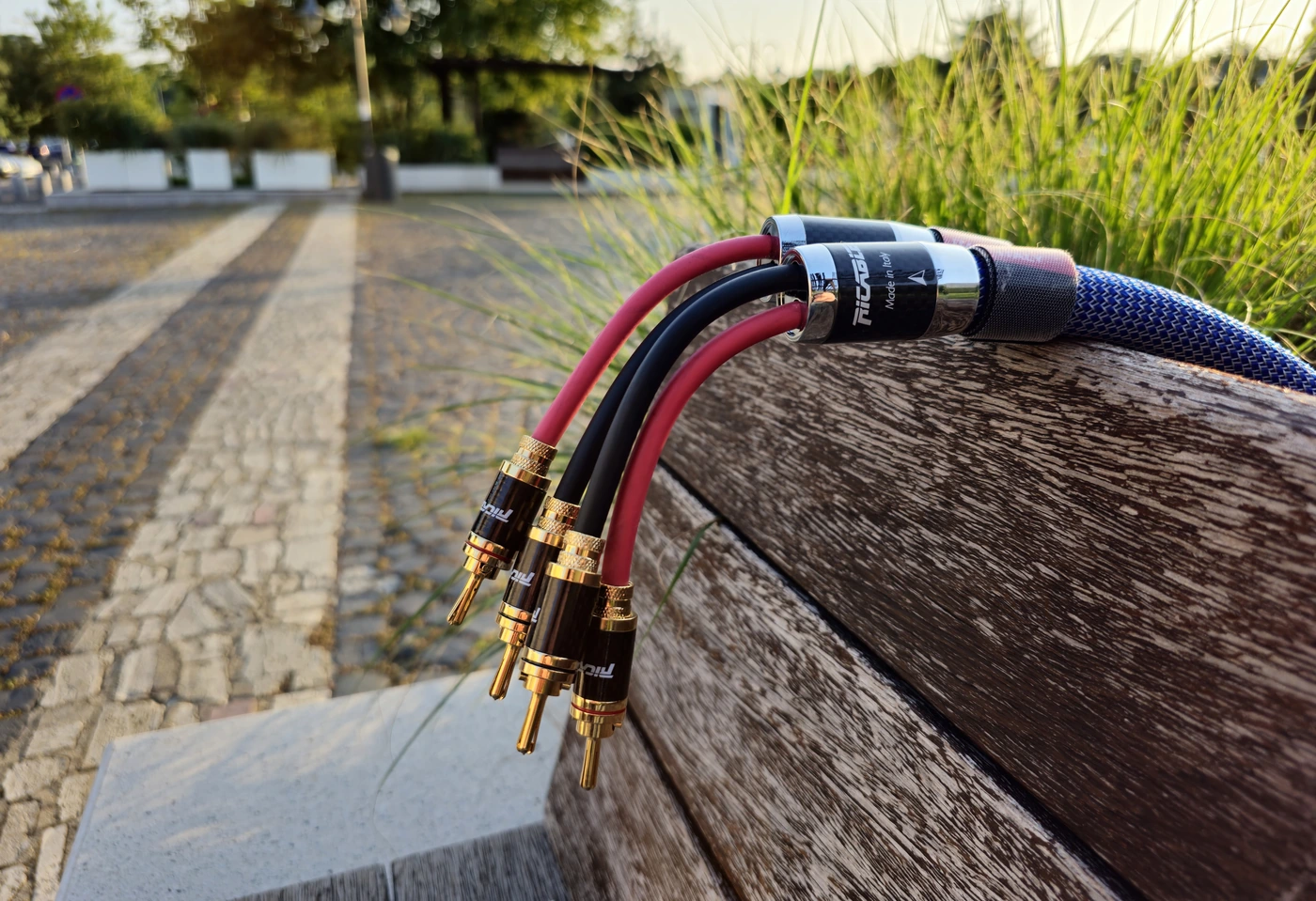 Invictus Speaker Reference started to reach the potential that the company noticed their cables could achieve, by using the hexagonal geometry used in previous cables. Ricable managed to achieve levels unseen before of dynamics and control, with a firm and well-defined bass, along with a clean and bright treble. The new Invictus Reference is an upgrade from the previous Invictus, and although physically it looks very similar, and the new variant can be recognized mainly by seeing its larger size and the carbon cable separator, they are very different cables. The new Invictus Reference reached 1038 Wires, and are still in 7N Marc Copper, making together with the polymer insulated central conductor a 7.6 mm2 hexaphonic conductor. 
We're also seeing a huge leap in quality with Ricable implementing double dielectric now, with two newly developed R-Tec Polymers, which improve the dielectric constant, and improving the flow of low-voltage electricity, enhancing the functionality of the semiconductor (RNR Noise Reduction). If those don't seem familiar, then you need to do a big of digging through the archives of the Ricable files, as they have their own Germanium Semiconductor that is employed in the RNR Technology, or Rocable Noise Reduction, which is a complex filter that reduces hiss and other noise generated by audio media. The package I received was for power, so I suspect that the package for speakers cable was out of stock.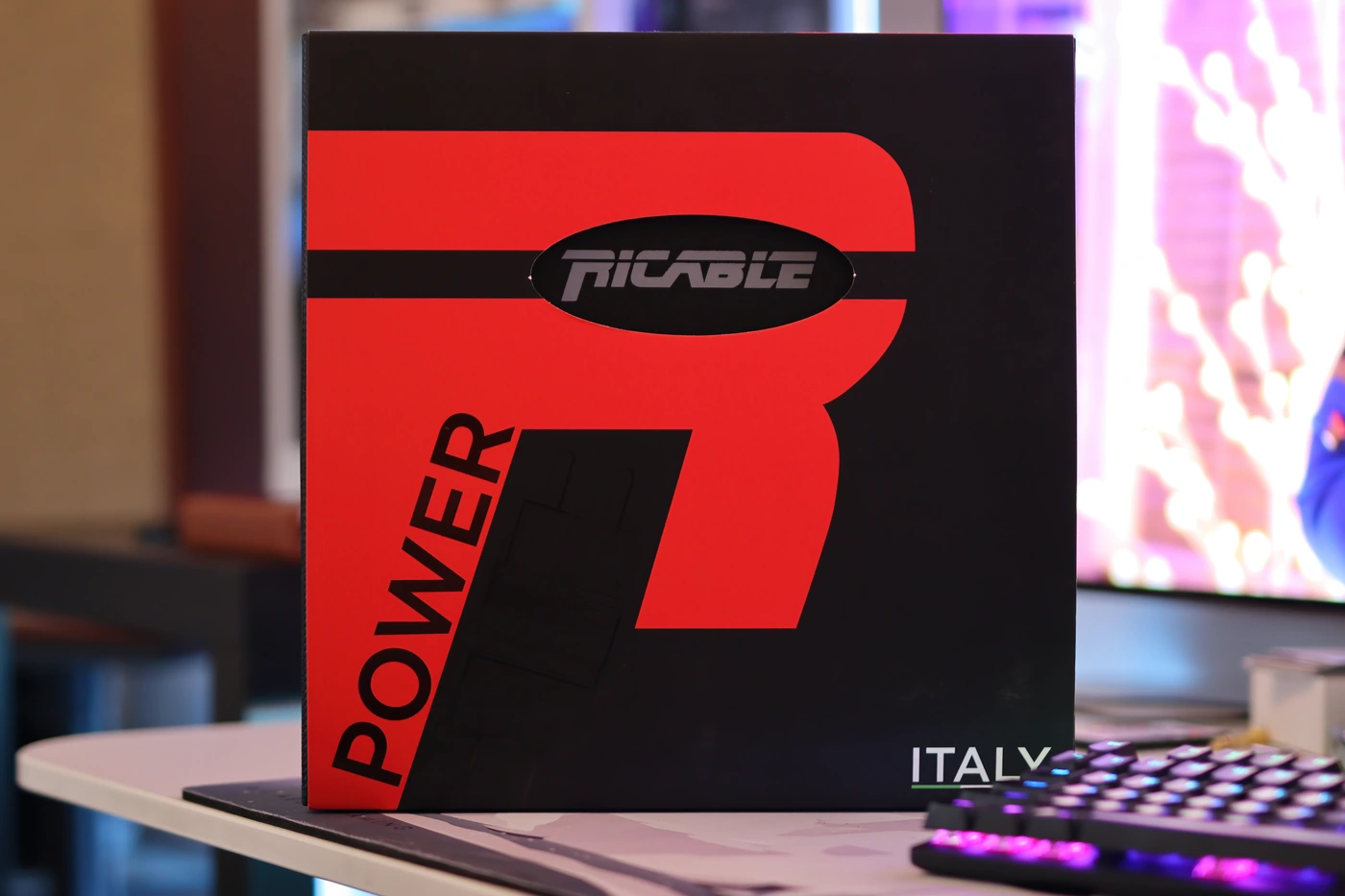 The conductors are in the traditional Hexaphonic Geometry with as many as 1038 0.8 mm Wires structured triple twisted, on a polymer insulated central conductor. Especially for the Invictus Speaker Reference, Ricable has developed a new form of insulation and shielding. The double shielding now includes treated cotton, and aluminum to offer the best shielding humanly possible. Of course, if you are not a big fan of the blue color, you can customize the cable in other colors, you can ask for any specific length, longer or shorter than the ones available officially, and you can ask for different connectors, and since those are made by hand, it will be no issue for Ricable to serve you and your needs.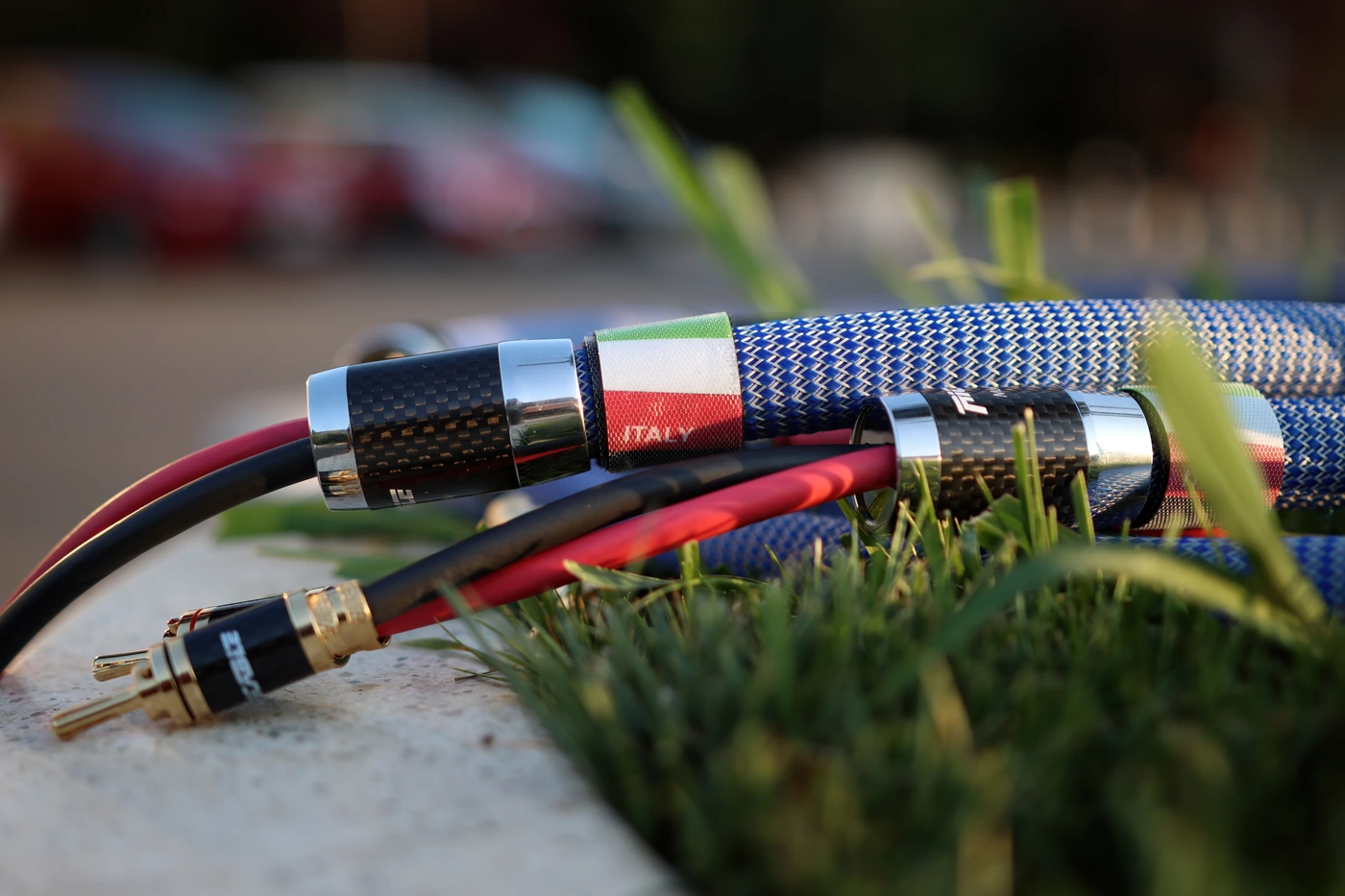 If you notice any issue with any Ricable product, you can take advantage of their lifetime warranty, which is valid forever. Basically, there will be no handling costs, and if the cables and Ricable products develop any kind of issue, you can request support, and Ricable will be sending a courier to collect the defective part for repair and replacement. For those who purchase directly from the website, there's a Free Return policy, which means that you can return the product in 60 days after purchase if you're not fully satisfied. Regardless whether you're a believer of cable burn-in or not, it is a good idea to allow your mind and perception to feel a product, and having 60 days is a blessing, as you should have more than enough time to decide whether the current product is a good fit or not. I also take advantage of this for other hobbies and I try to purchase from stores that allow a long return window, to make sure that the product I purchased is a good fit for my needs.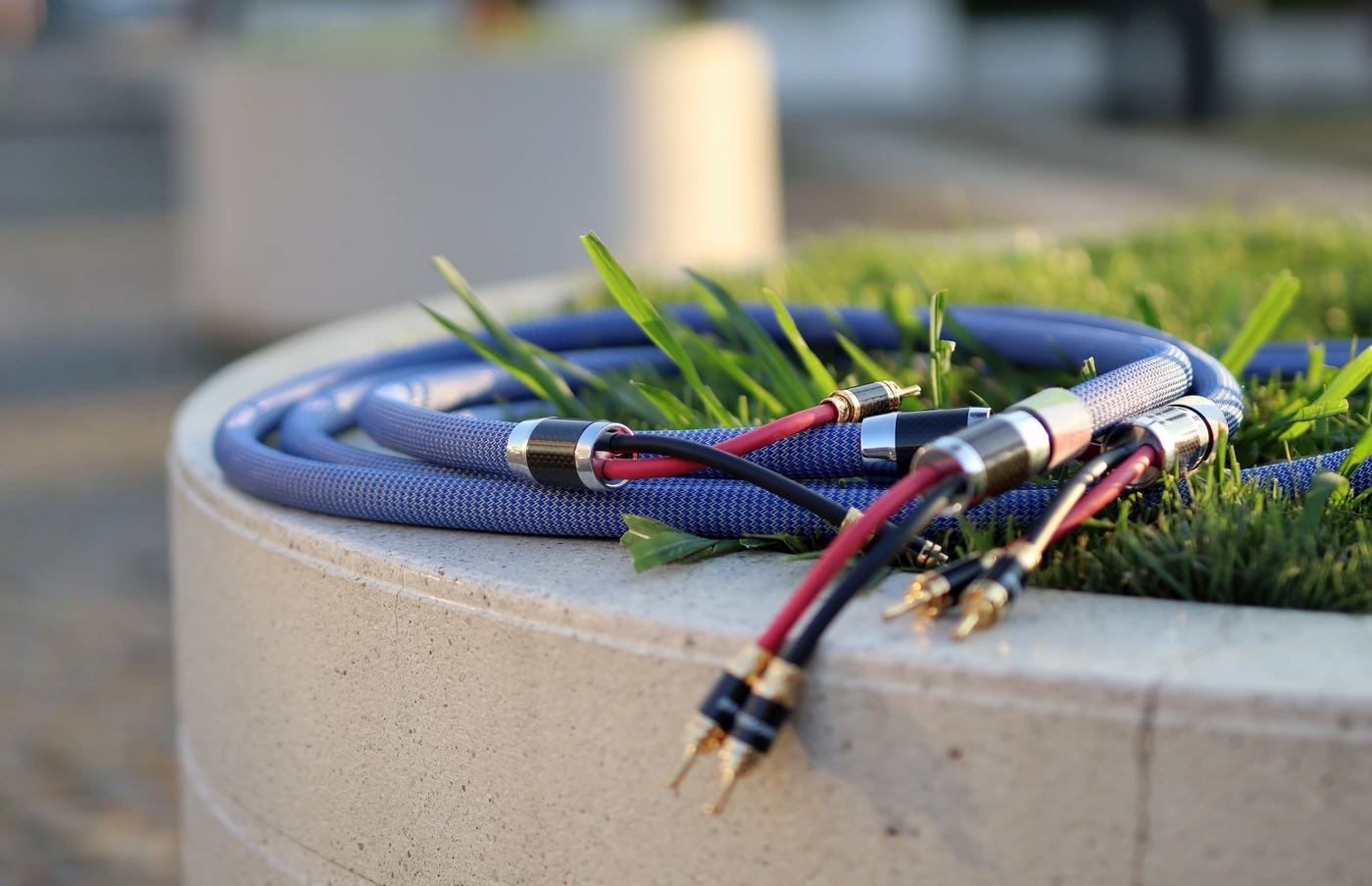 Digging deeper into the tech specifications of the cable, we have a conductor section of 7.6 mm2, and a Capacity of 35 pF/m. The Resistance is negligible for the lengths discussed, at a 2.3 OHMs / Km, and the Wattage supported by the cable is incredibly high, at 800W RMS MAX. The cable is made of 1038 triple twisted wires in 6 Strands, coiled around a 9-strand Solid Core insulated conductor. The material used is a MARC Pure Copper 7N with a purity of 99.99999%. This is all arranged in a Hexaphonic Geometry, with a Dielectric insulator made of Double Technopolymer RTec.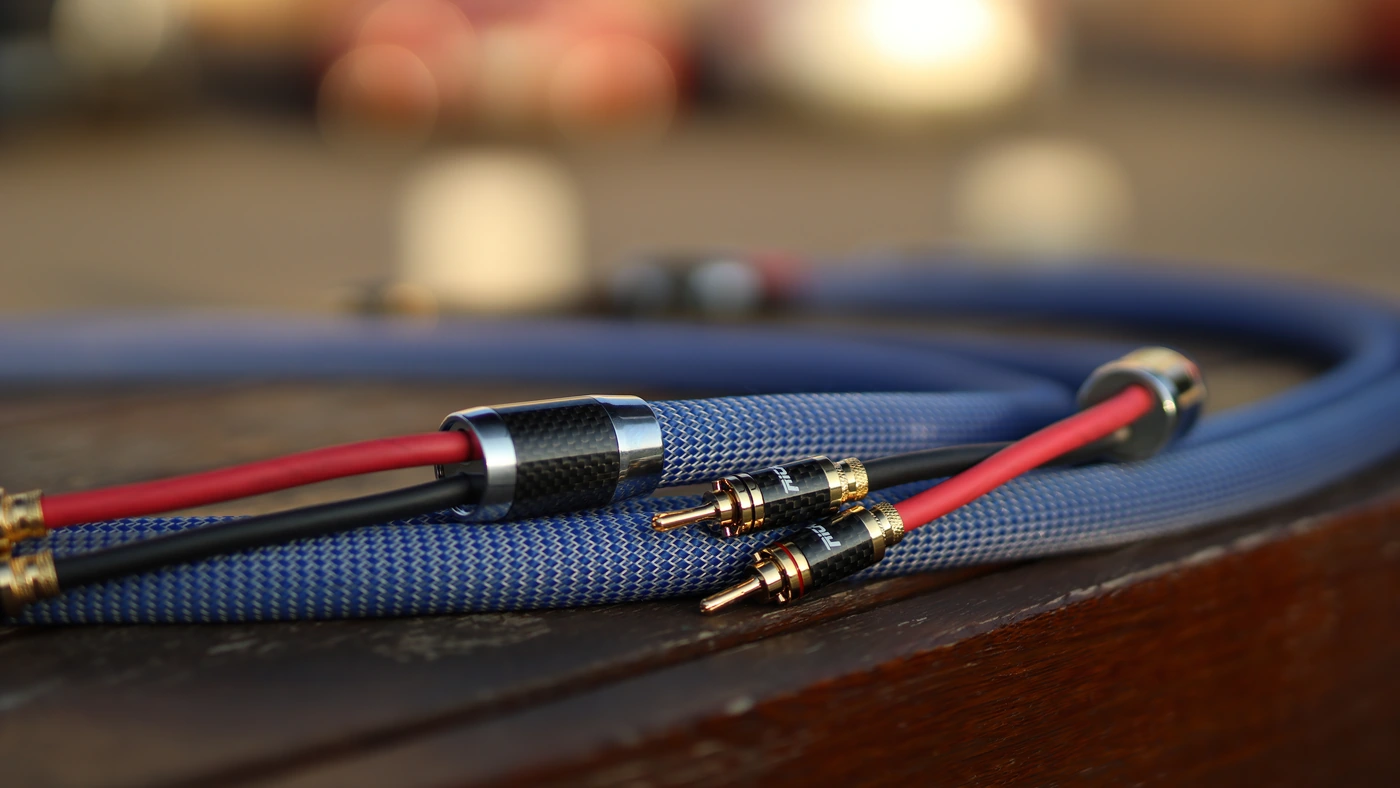 The internal shielding of the cable is made of Aluminium, Mylar and Magnesium, while the External Shielding is made of a Copper Brand MARC 7N Tinned. To top it all off, the external protection of a high-density sheathing with a Polyethylene / Nylon overbraid. The contacts are 24K Gold Plated, with an Expansion Central Pole, Magnetically shielded shell, that features a carbon finish and with Expansion Clamping. The Invictus Speaker Reference features both the Shielded Magnet Locking Blocks and the RNR Germanium Noise Reduction System developed by Ricable. The whole cable is handmade in Italy, and excellent craftsmanship can be seen for the entire cable, with no empty edges, no mismatched or misaligned elements, everything being 100% absolutely perfect. In fact, this cable looks better than all of the cables I reviewed to date in build quality and overall construction.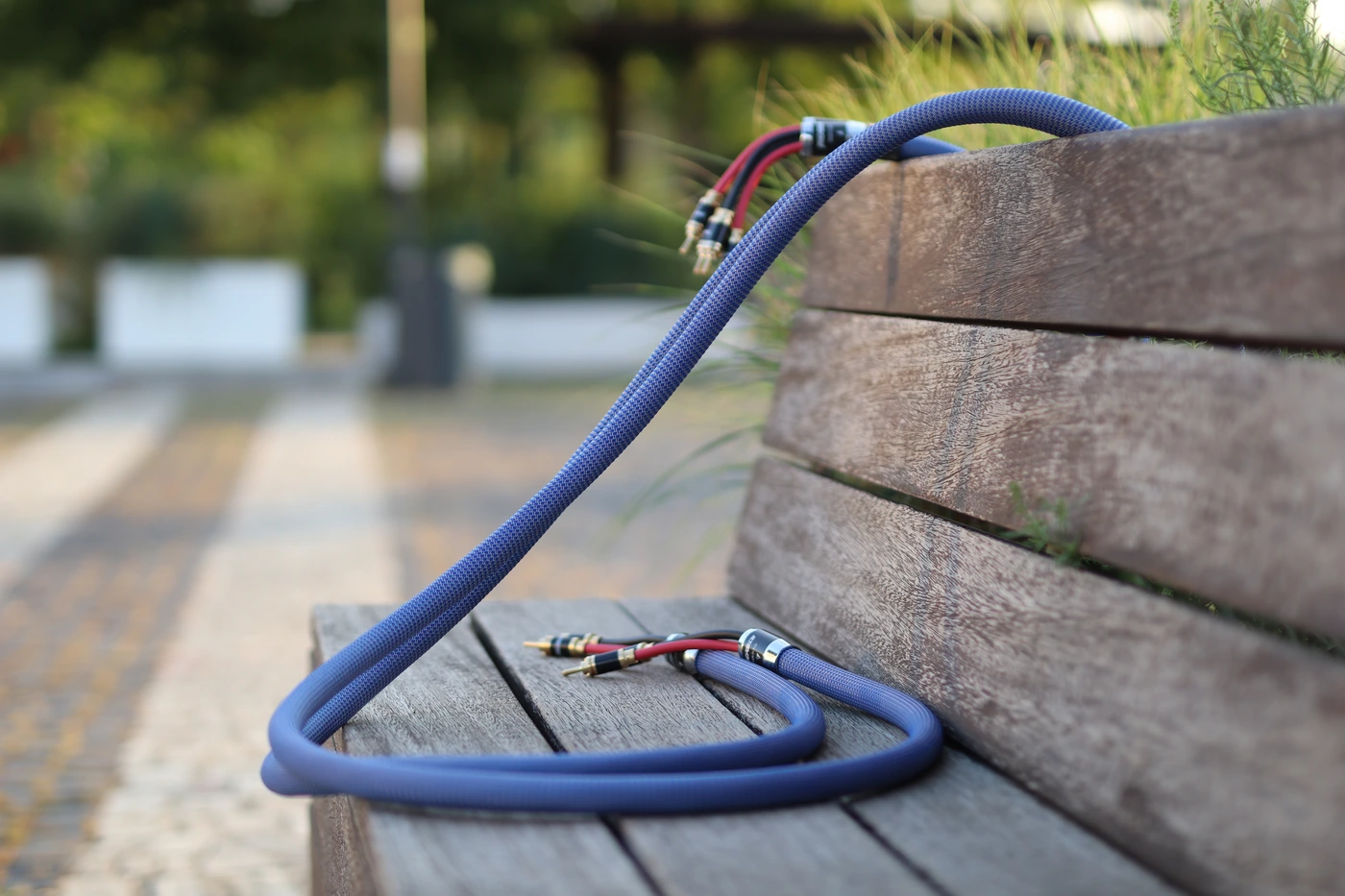 Handling the Invictus Speaker Reference cable is not easy, since it is quite heavy, but it is flexible enough for a proper installation. The cable has exceptional design and quality, and it looks good in any room you might put it in, plus it pairs well with any speaker. My current speaker setup is rather demanding, as I have added a pair of Super Tweeters above the KLH Model Five, but Invictus Speaker Reference has no trouble handling the load, and everything works perfectly. If it is not obvious, you can set the connectors to expand inside of the speaker connectors, which offer a really secure and tight fit, plus a good contact for your music. The package the Invictus Reference Speaker cable comes in is super nice, and the company surely respects themselves and their products. 
Sound Quality
Starting with the setups I've used to test the Invictus Reference Speaker cables, the main speakers I've used are KLH Model Five. I have also tried it with NHT C3, and Buchardt S400, but as right now KLH Model Five is my main pair of speakers, I've been having a lot of fun pairing the cable with them. The main amplifiers I've tried the cable with are Keces S300+, which is an extremely beefy amp with a super good build quality, Burson Funk, SMSL AO200, Roksan Caspian, and Unison Research Unico. I have also experimented with adding Feliks Audio Echo 2 as a preamplifier in the audio chain, and also iFi iTube2, Audio-Gd Master 19, Qualiton APR204, and Violectric HPA V340. I've done a lot of back and forth testing against other pure copper cables, usually from the more entry-level price ranges, such as the KabelDirekt Speaker Cable from Amazon. Naturally, there is no A/B testing that I could do, so this is all done by ear, although I did employ volume matching to 1 dB, the speakers were always seated in the same spot, and the same songs were used every single time.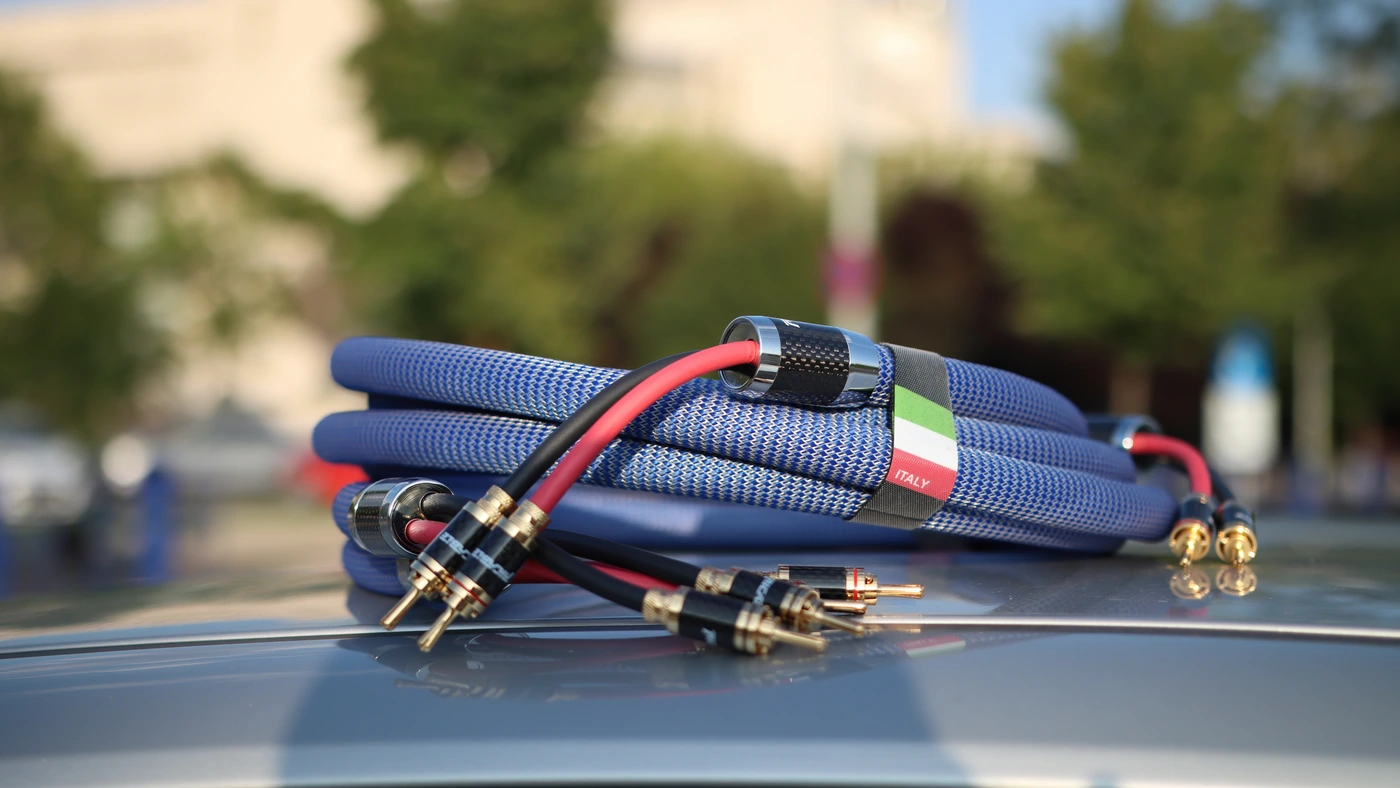 Starting with the overall sound signature and improvements you can expect when going from a cheap to a high-end cable, Invicturs Speaker Reference brings so much to the table when you're adding it to your setup that it feels like you've just upgraded your speakers or amplifier. Like with most audio components, there's quite a large gain to be had if you go from something that's entry-level all the way to high-end end and from experience, cables also abide by this law, and I've noticed my speakers really coming to life better, with better clarity, better impact, more detail, a deeper and a more controlled bass, and just the whole sound being so much cleaner, deeper and better defined. The overall signature of the cable is reference, so you can expect a cable that won't cut your high frequencies at all, and which instead will be transparent and allow what was playing, to play properly, which will enhance and emphasize your music, instead of dulling any aspect of it, you can expect it to sound reference, in the same sense of unadulterated, unchanged character that your system had, but with every technical aspect improved. The whole sound can be considered more engaging, more dynamic and more upbeat. 
The bass is always controlled, but is also smooth, clean and has a really deep presentation. I am surprised by how smooth the bass texture can be with the Invictus Reference, and how clean the bass can be, but it always feels like a reference product, so you shouldn't expect it to change the tonal balance of your system, it doesn't add bass, or kill treble, or bring anything more forward, rather it refines the sound, brings each instruments to shine better individually, it creates a better separation between guitars, it gives male voices a deeper, more realistic tonality, it makes drums play with a harder impact, gives more edge to all percussion, and gives bass guitars a fuller, deeper, more nuanced presentation. In EDM pieces, the bass has a more precise hit, it hits harder, and has a better defined edge, the bass is more audible, more nuanced and gives a more natural / more evident body to all instruments. It feels like Invicuts Reference Speaker Cable can allow the bass to play along the midrange more freely and gives a more evident sense to this bass. 
Like with most cables, the biggest difference happens in the midrange, and Invictus Speaker Reference really can refine the midrange a huge time. The voices have a much better outline and contrast, basically every spoken word makes more sense, you can understand lyrics more easily, and there's more space between the instruments. While the texture in the bass seems to be smoother with the Invictus Speaker Reference, the midrange textures actually seem to be slightly enhanced and embossed, basically the sound becoming richer and more organic. It feels like pianos have more texture, better dynamics, and sound more emotional, without becoming harsher or scratchier.
The same happens to male and female voices, they sound richer, more emotional, and there is more separation between vocals and instrumentals. The spacing between the instruments seem to be vastly improved, and so is the instrument separation in general, Invictus Reference Speaker being able to give music a more holographic feeling, more space to play in, and a much better stereo imaging. Since the bass is allowed to play somewhat more independent from the midrange, each instrument has a better definition, you can hear much more easily what is the body of an instrument, and what is a bass note from a separate instrument playing mostly in the low frequencies, useful especially in electronic music.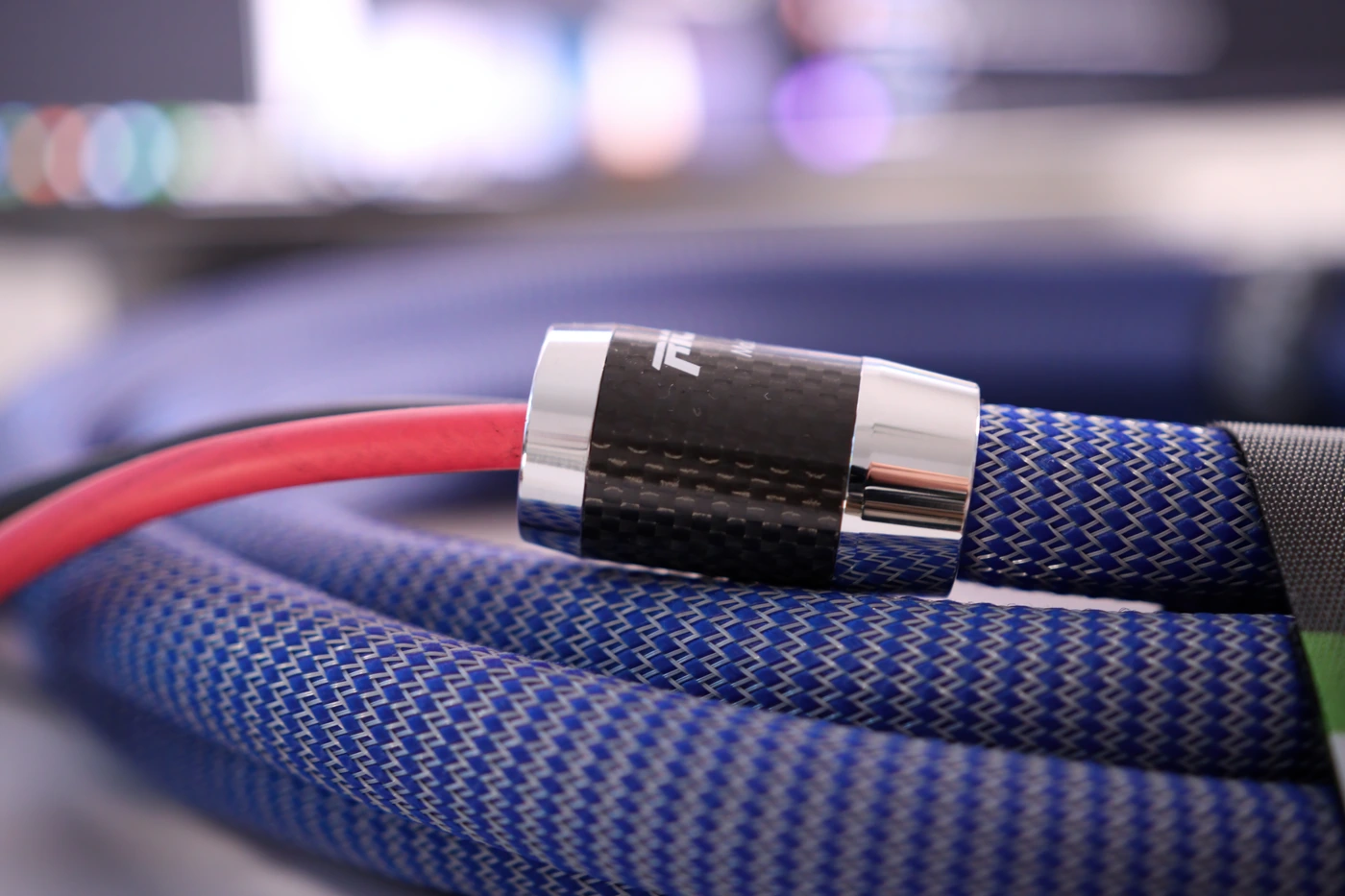 With a cable that aims to be reference, you have to check out the treble very carefully and look out for treble damping, as most boutique cables tend to smooth out and decrease the treble edge / sharpness and presence in a try to give music a beefier, richer tonality, by killing the treble. Happily, Ricable Invictus Speaker Reference seems to have exactly the opposite effect, and instead of damping the treble, it seems to refine it, to uplift and enhance how resolute the treble is, without making it brittle, hard or harsh. Instead, Ricable Invictus Reference Speaker gives treble better extension, yet it give the treble texture a smoother presentation, slightly increases the treble airiness, and how much space you hear between instruments, how cleanly the cymbal crashes resonate, making all music more uplifting, and more upbeat. 
Comparisons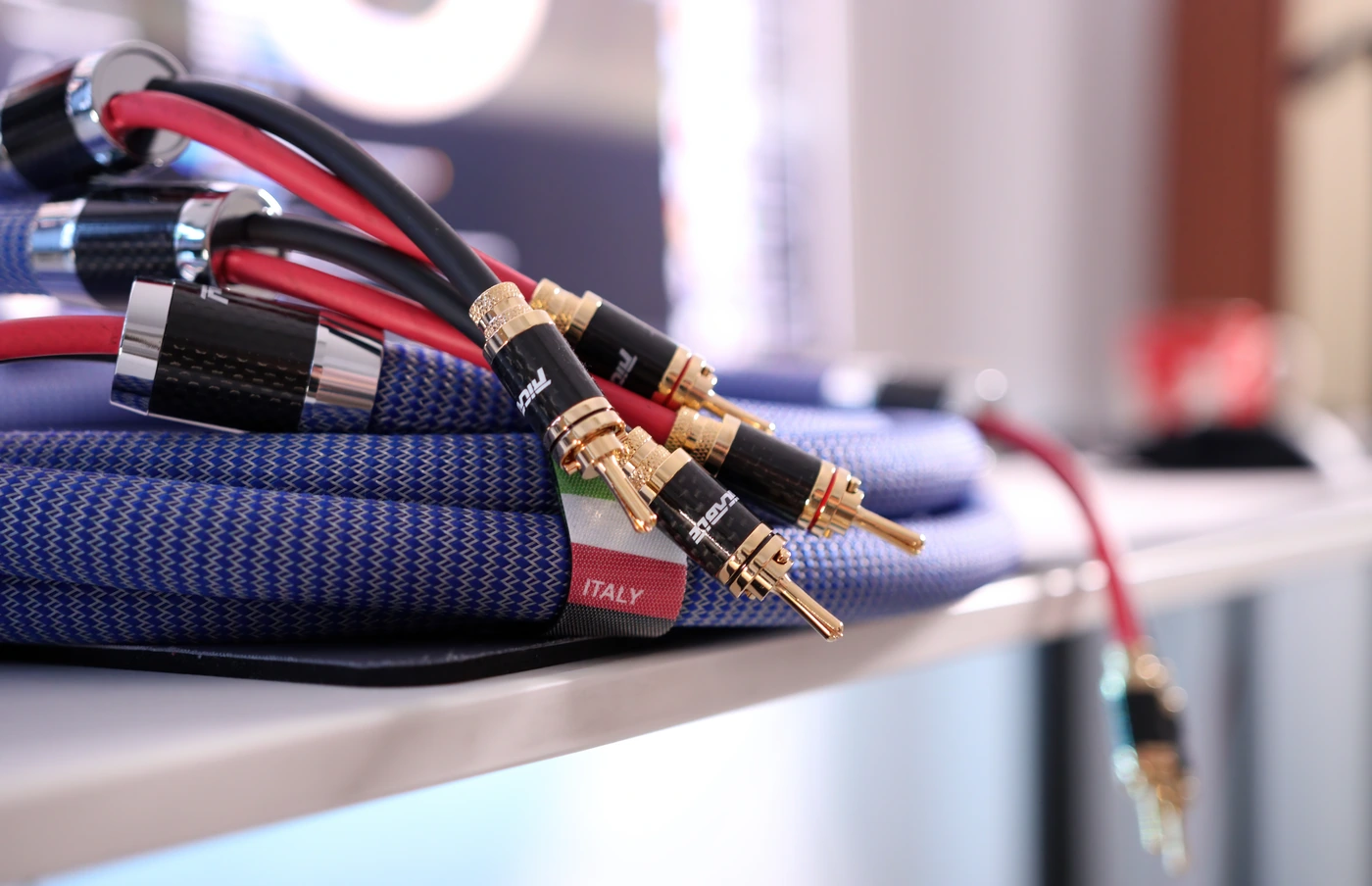 Ricable Invictus Speaker Reference Cable RS3 vs KableDirect 6mm2 Copper Cable (1518 USD vs 58 USD) – Since I have vast experience with the KabelDirect Copper Cable, and it was my previous choice for a cable, I think it is fair to see if how Invictus Speaker Reference compares to it, to know whether you can justify the upgrade or not. You have to keep in mind that they've been used with the same speakers, same amplifier and same music. I enjoy both of them very much. I am not going to say that the basic Kabel Direct cable sounds bad, and I think it is the bare minimum you should purchase for a proper system, but Invictus Speaker Reference seems to improve the whole listening experience a lot. It feels like Invictus can open up the stage a lot, give music a better defined edge, and better dynamics, more resolution, and more clarity, without making it harsher or making it sound forced. I actually even did the most unorthodox experiment possible, and wired one speaker with one of the cables and the other speaker with the other cable, to see what the audible differences sounded like. Surprisingly, I actually am still willing to fully vouch for the Ricable Invictus, it is much cleaner, much clearer, and has better dynamics. The stage also always expands more in the speaker that features it, the instrument separation is always better, and it always seems to sound more detailed and dynamic. Even moving physically with the head to the front of that speaker, the effect is still evident, so I can say for sure that it is not my imagination playing tricks, Ricable Speaker Reference does seem to heavily improve the sound and make everything much better. 
Value and Conclusion
You are paying quite a bit for a speaker cable with the Invictus Speaker Reference Cable, but you're getting unmatched support, warranty and build quality, your product being made by hand, and if you don't like the color, or if you want a different length, you can request those, this being a fully made for your product. I would highly suggest this kind of speaker cable for someone who already has speakers, amplifier, DAC and Preamp that are at least in the same price range, as otherwise you would stand to get a higher quality from a different component upgrade, as it would be the weakest link in your audio chain. This being said, when the cable is the weakest link, when you've upgraded everything, but you're still running entry-level cables and when you want to squeeze all the performance from your system, a cable upgrade can surely help. The whole point of upgrading your cables is to not allow a weakest link to exist in your audio chain, and when you need something that you surely can rely on, Ricable is one of the best companies to look at, and they have some of the best support available too. 
This is the first real high-end Cable that I've reviewed for speakers, but it has opened my eyes to how effective they can be and how much they can improve an already good pair of speakers and an already strong setup, so I have to award Ricable Invictus Speaker Reference Cable a place in the Audiophile-Heaven Hall Of Fame, for its exceptional sense of detail, dynamics, and beautiful sound.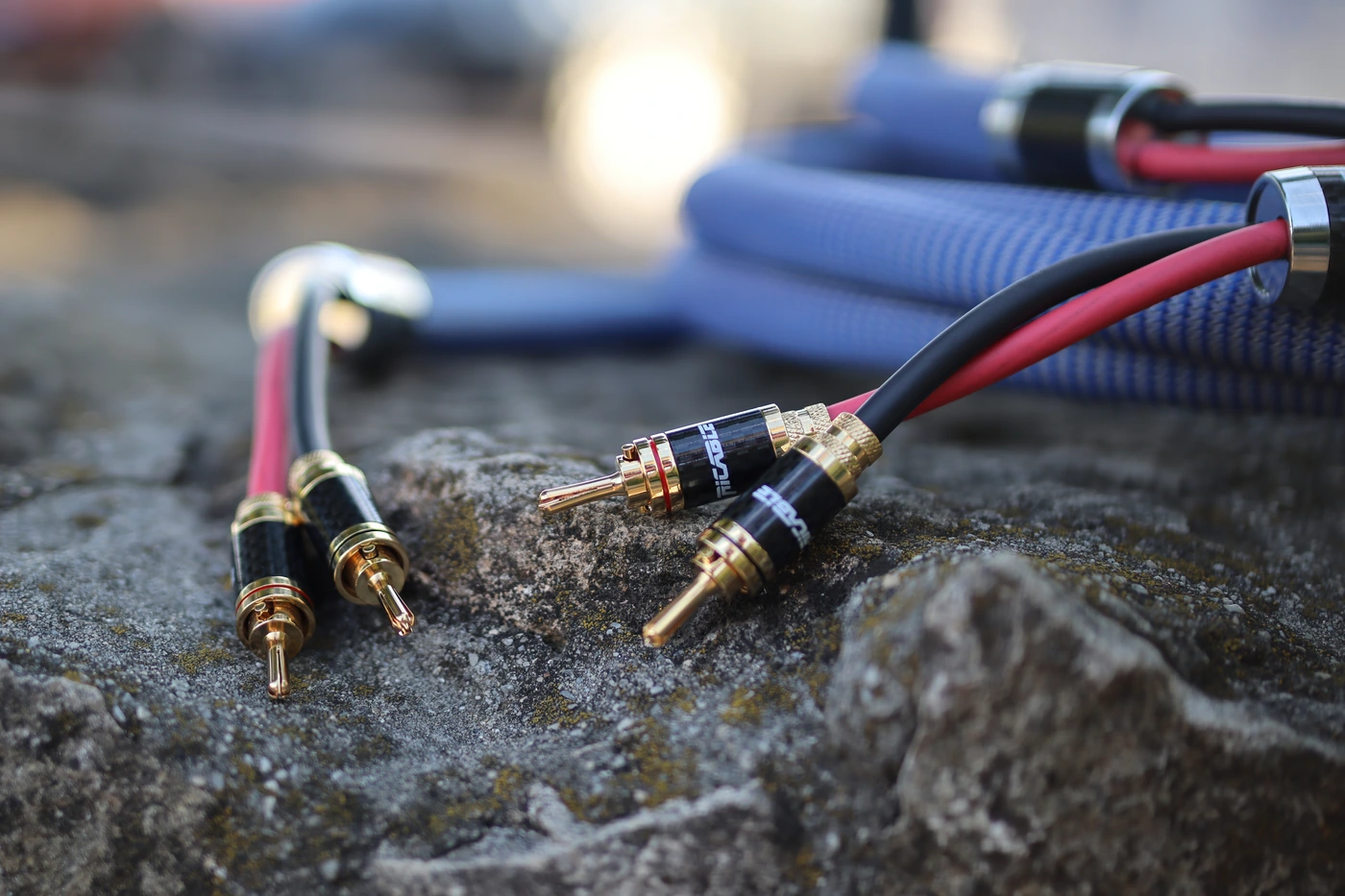 At the end of the day, if you have a high-end audio system and if you want to pump up the detail, resolution, clarity and if you want a reliable connector between the speakers and the amplifier, Ricable Invictus Speaker Reference is one of the best copper wires you can grab, and it has unparalleled clarity, precision and a really dynamic sound which doesn't kill the treble nor dampen the textures in any way, being a truly impressive upgrade that my ears are joyful to have found. 
Product Link
Official Link: https://www.ricable.com/en/prodotto/invictus-speaker-reference-audio-cable-hi-fi-with-noise-reduction/
You can grab one from www.amazon.com here: https://amzn.to/3QvZOJN
If you're in the UK, you can grab one from www.amazon.co.uk here: https://amzn.to/45gfWTO
And if you're from Europe, you can grab one from www.amazon.de here: https://amzn.to/45ivpmp
---
--- Please remember to stay safe, and always have fun while listening to music!---
 - If you have a dime to spare, please donate, and help us! It would make the day brighter for me and my wife- 
---
Full Playlist used for this review
We listened to more songs than those named in this playlist, but those are excellent for identifying a sonic signature.  I recommend trying most of the songs from this playlist, especially if you're searching for new music! The playlists are different for Spotify, Tidal and Youtube, and based on the songs I enjoy and are available on each!
https://www.youtube.com/playlist?list=PL_cjBXGmwSHSdGcwuc_bKbBDGHL4QvYBu
https://open.spotify.com/playlist/5J3oloz8Riy9LxEGenOjQ0?si=979ba4f082414be7
https://tidal.com/browse/playlist/330fd544-8e5b-4839-bd35-676b2edbb3d5
--- Contact Us ---





---