Thicker Than Magma – Urbanista New York ANC BT Headphones
Urbanista New York is a full-feature headphone with a pocket-friendly price of 180 USD. They will get compared to FiiO EH3 NC, Grado SR80e, and 1More Triple Driver Headphones. Since they are a Bluetooth Headphone with ANC, they don't get a pairing, they will sound a bit better on Bluetooth, and that's the way they are supposed to be used.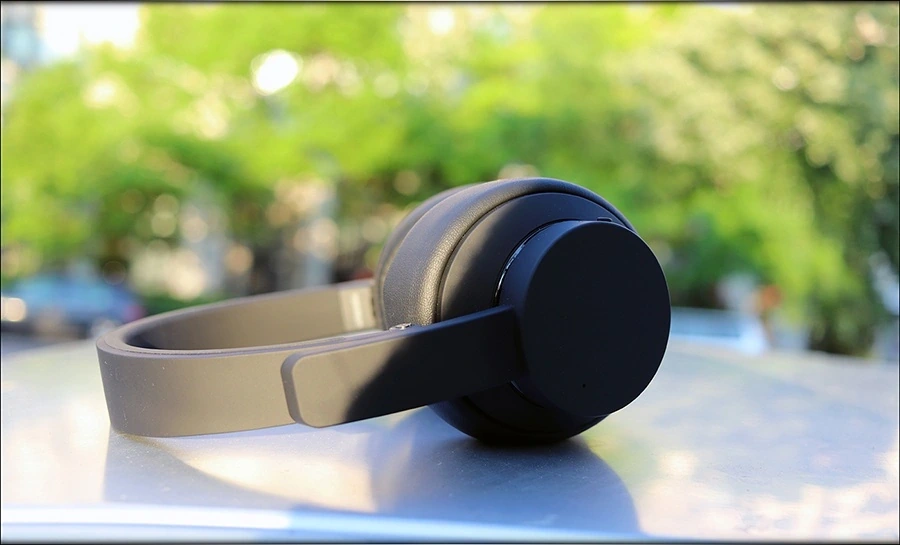 Introduction
Urbanista is a new company, at least to my ears, but they placed their foot when it comes to providing some interesting headphones and IEMs for a very good price. They offer good support for their customers, but for a company this new, it is hard for me to tell how reliable they are and will be in the long run. They've been great so far, so we're off to a good start with this one. 
It should be noted that I have absolutely no affiliation with Urbanista, I am not receiving any incentive for this review or to sweeten things out. I'd like to thank Urbanista for providing the sample for this review. Every opinion expressed is mine and I stand by it, the purpose of this review is to help those interested in Urbanista New York find their next music companion. 
Product Link
You can get the Urbanista New York, as well as other awesome headphones from www.amazon.com here: https://www.amazon.com/Urbanista-Cancelling-Bluetooth-Headphones-Cancellation/dp/B076C13BWT
Packaging
First things first, let's get the packaging out of the way:
For the 180 USD asked, they managed to put in place a pretty nice package with the New York Headphones. 
I was impressed with the carrying case, since it has that old school texture and high quality feeling to it. The cables were also ok. I always wish for spare pads and extras, but for 180 USD, New York has plenty. 
Build Quality/Aesthetics/Fit/Comfort
The New York from Urbanista is an ok headphone. They are close to being on-ear rather than fully over-the-ear, but this helps with them being quite light, and despite their almost small size, my ears have enough space to fit inside. The headband has no padding and they can get uncomfortable after a few hours of usage, but somehow they match the overall angle of my head and the weight is mostly placed on the cups / pads which are really soft. 
The earpads can get hot during the summer. 
The adjusting mechanism works ok, and they get little antennas while being folded which means that you should be careful with them. They can swivel in every direction, so they should fit your head, even if your shape / size / fit is a bit unusual. 
We have control buttons on the side of the left earcup, and you can insert a line cable. There's a charging port on the right earcup, but it is in the older microUSB port style. Like with FiiO EH3NC, and even Sennheiser Momentum 3 Bluetooth, activating the ANC tends to affect the sound a bit, and they tend to sound a bit better with it turned off. 
The battery life is quoted to be about 16 hours with ANC turned on and 25 hours with it turned off, but I got about half, around 12 with ANC turned off, and about 7-8 with ANC turned on at my typical listening levels. They rely on bluetooth 4.1, and only have SBC, with no aptX, no special features, but the BT range is pretty good. The ANC is not the best and in general is ok at stopping noise for the price point, but I kept it off more often than on. It does ok for a plane trip where you can't control the noise, but the passive noise isolation is already quite good. The headphones themselves don't need ANC that much, once you turn on some music at medium listening levels. They are not adequate for running because they can get hot during usage. 
Youtube Video
Sound Quality
The signature is a full L-Shaped one, with almost no treble extension, as it rolls off after 6kHz, and the midrange is heavily colored by the bass, with the bass being extremely strong. The overall presentation is thick, warm and not overly detailed, but it can also be considered laid-back, lush and heavy. 
The bass is the central element of the sound, with it raging throughout all frequencies. The overall bass to treble ratio is in favor of the bass, and it is a rounded, deep, thick and full bass. They rattle your brains, they punch you, and they keep vibrating like the engine of a sport car when the bass hits. The bass has a slow character with a long decay, so you can expect the type of everlasting bass that will impress everyone with a kick for lows. 
The midrange is smooth in texture, a bit loose and laid back, with an average sized soundstage. The detail level is ok for the price point, but the way the sound presented is relaxed, laid back, yet with a strong bass makes New York a good pair for commercial music. They are much better than SkullCandy and on similar levels with Beats headphones that are priced similarly, like the Solo2 headphones. The midrange is not overly colored, but not very veiled either, so despite the lack of treble, it ends up being clear relative to the overall tuning and price point. 
The treble is very smooth, laid back and rolls off early, at about 6 khZ. This means that even if you had the finest of hearing, and were the most sensitive person in the entire world, the treble couldn't annoy or bother you, it is just that smooth. The treble has no grain, and the whole experience is laid back, smooth and fatigue-free. 
Comparisons 
Given the price point and design of the Urbanista New York, I decided to compare them to FiiO EH3NC, which is the most direct competitor from a pretty well-known company. I also added Grado SR80e, since they are quite close in price, and 1More Triple Driver thanks to their price and similar design / sound tuning. 
I can't give you a proper pairings part for this review, since Urbanista New York is mainly intended to be used via Bluetooth, and using them via the Line Cable doesn't improve the sound enough to make me go for it every single time. The Bluetooth comes only in the 
Urbanista New York vs Grado SR80e (180 USD vs 100 USD) – Grado SR80e has a worse overall comfort, gets uncomfortable quicker, and is more complicated to carry around. New York is a headphone that you may even look sexy wearing, but SR80e looks quite old-school and won't impress your significant other if taking them while on a date. The sound is much clearer, with a much stronger treble for SR80e, with considerably less bass. Out of the two, SR80e sounds much more natural, edges on bright, but has an ok bass that rolls off in the lowest octaves. New York sounds much more laid back, smoother all around, with a slower, bigger, deeper sound, more bass reach, a thicker and a warmer midrange, and less treble.  
Urbanista New York vs FiiO EH3NC (180 USD vs 200 USD) – The biggest question of today is whether New York competes favorably with FiiO's ANC Headphone or not. In terms of comfort, EH3Nc is more comfy, and FiiO's have a slightly better design. Urbanista looks more cool and edgy, but has smaller cups and less padding on the earband. Rubberized earband doesn't make up for the lack of padding, and the only headphone that did well with this design was AIAIAI, because they have a somewhat thick padding beneath the rubber. EH3NC sounds more even and natural, with more treble, is warmer in tuning, and has a wider soundstage. More support for Bluetooth codecs is also a plus for FiiO, but neither doesn't work so well with the ANC turned on, and it tends to break the sound more on FiiO than on Urbanista. The New York has a deeper, thicker sound with more meat, more impact, more depth, and more rattle, but it also has a smoother, rolled off treble, and a thicker midrange. Urbanista will be for you, if you're always rooting for thick and deep music, and don't want much treble. If you like a more natural sound, EH3NC is the one for you. 
Urbanista New York vs 1More Triple Driver (180 USD vs 200 USD) – 1More triple driver is actually similar to New York in the overall tuning, except that the Triple Driver has a somewhat dry midrange that can be a bit grainy. The comfort is better on New York, with larger, somewhat softer pads. The resolution is a bit better on the Triple Driver, but this comes at the cost of a less natural midrange, and New York sounds deeper in the bass, fuller, has less treble, and sounds more authoritative in general. 
Value and Conclusion
The value of the Urbanista New York is fairly good, and although they don't ring of detail and clarity, they ring of a bassy deep performance, and of fair ANC performance for those who want a portable headphone that's stylish, cool, and has a full sound. 
The package is good, and has what is probably the best carrying case from the entry level price point, while the line cable is of a fair quality as well. The comfort is good too, despite the headband having no padding, but the BT is not aptX or LDAC enabled, so we don't get a lot of quality from the Wireless connection. This being said, they do not resolve detail enough for this to matter that much, so in the end the result is fairly good. The sound is thick, deep, slow and laid back, a bassy experience that suits those who love a warmer sound. 
At the end of the day, if you want a stylish headphone that simply works, something comfy, but portable, something thick and deep-sounding, laid back with very little treble, the Urbanista New York should be make a pretty fun choice. 
Product Link
You can get the Urbanista New York, as well as other awesome headphones from www.amazon.com here: https://www.amazon.com/Urbanista-Cancelling-Bluetooth-Headphones-Cancellation/dp/B076C13BWT
---
---
--- Please remember to stay safe, and always have fun while listening to music!---
 - If you have a dime to spare, and donate, to help us with electricity and work expenses, it would make my day much brighter, as it would help me improve things around the website and increase the frequency of my posts - 
---
Full Playlist used for this review
We listened to more songs than those named in this playlist, but those are excellent for identifying a sonic signature.  PRaT, Texturization, Detail, Resolution, Dynamics, Impact, and overall tonality are all revealed by those songs. We recommend trying most of the songs from this playlist, especially if you're searching for new music!
https://www.youtube.com/playlist?list=PL_cjBXGmwSHSdGcwuc_bKbBDGHL4QvYBu
--- Contact Us ---






---
---