Smabat M0 Earbuds – Affo Modular Buds
Smabat M0 is a pair of Earbuds, or earphones with no silicone tips, priced at 35 USD, made to be modular, so you can replace the drivers inside, and the company also sells replacement drivers. The drivers are 15.4mm in size, and they are titanium plated, but given the very affordable price point, today's focus will be on how M0 sounds like.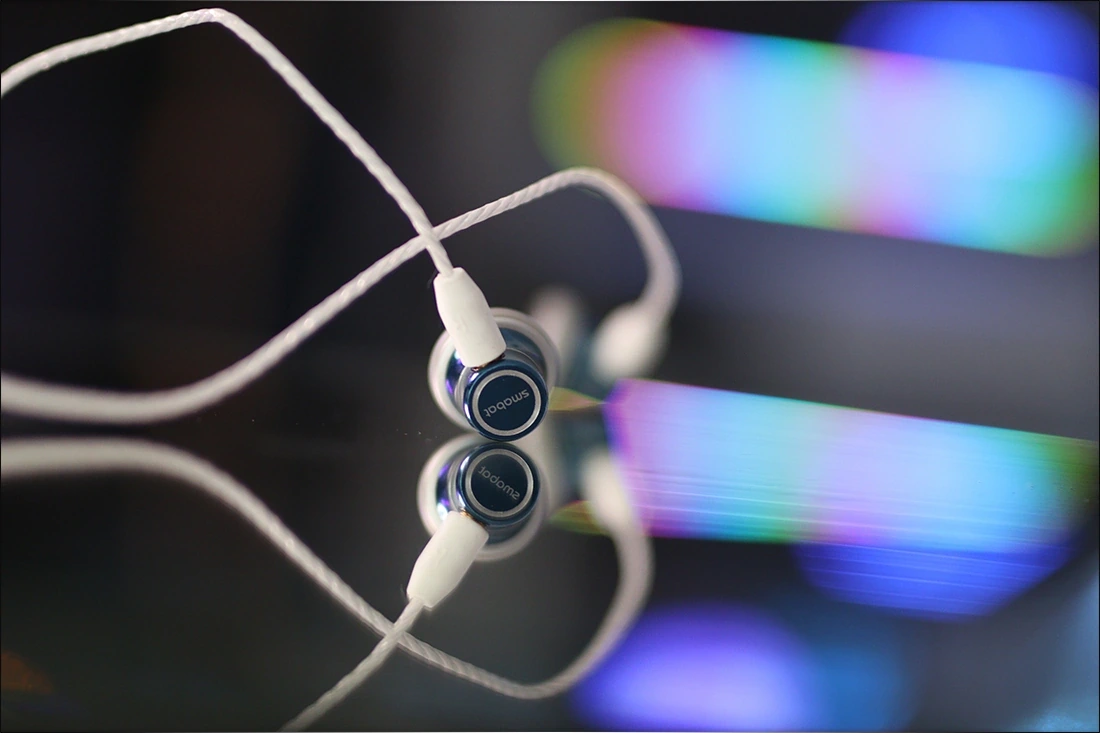 Introduction
Smabat decided to go crazy with those modular earbuds, and I can see why they did it. Earbuds are extremely popular all across Asia, where some people get better comfort from earbuds than they do from IEMs with silicone tips, and Smabat is smart to answer that need. M0 is available from many shops, and sometimes pops on Amazon, where I recommend purchasing it from, as there's no official large channel to get it from, except for Aliexpress, where Smabat has their official store. 
That being said, it should be noted that I have absolutely no affiliation with Smabat. I'd like to thank Smabat for providing the sample for this review. Every opinion expressed is mine and I stand by it. The purpose of this review is to help those interested in Smabat M0 find their next music companion. 
Product Link
You can grab one from www.amazon.com here: https://amzn.to/3vWauql
If you're in the UK, you can grab one from www.amazon.co.uk here: https://amzn.to/3PbuQmZ
And if you're from Europe, you can grab one from www.amazon.de here: https://amzn.to/3yrD709
Packaging
First things first, let's get the packaging out of the way:
The package includes the M0 Earbuds, with their drivers, and also two sets of foam tips, and a really nice carrying bag. . 
Build Quality/Aesthetics/Fit/Comfort
I've seen both earbuds that are fairly comfy, and earbuds that are large and not so comfy, but my ears do not get along very well with M0. The shape is large, and even with foam tips, they still don't have the best comfort out there and fall rather easily out of my ears. The cable is of a very good quality, it is detachable and based on an MMCX connector, while the earbuds have a solid metallic construction. 
They are fairly easy to drive and will work just fine out of most portable sources such as FiiO BTR5, HIFI Walker H2, or Tempotec Sonata HD II DAC, and they do not pick a lot of hissing or background noise from most sources. The idea that the drivers are replaceable sounds cool on paper, but everything is very entry-level, and you can pretty much feel that. Tuning is possible, but the maximum quality of the drivers is limited. 
The Earbuds are of a fairly good quality though, and if you generally have good comfort with earbuds, they should offer a good experience, with less hearing loss than IEMS in the long run. 
Sound Quality
Please keep in mind that I had to hold M0 in my ears with my hands / fingers as they would not fit me very well otherwise. Leaving them barely hanging outside of my ears did not work for me, and the sonic impressions have surely been influenced by this poor fit. The overall sound of M0 is actually fairly detailed, pretty natural towards V-Shaped, with a good amount of bass and sub bass, and good detailing. 
The bass of M0 is fairly clean, well extended and pretty full for a pair of earbuds. They have good overall impact, and not a very dark or thick sound, being fairly natural for what they cost and what they are. The bass extends about as low as 50 Hz, and has a natural towards slow speed. 
The midrange of M0 is pretty clean, pretty detailed, and fun to listen to, especially with rock and metal music, also with electronic music. The midrange has a certain dip that's specific to V-Shaped signatures, which can bring guitars forward, pull voices back and create the feeling of soundstage for the sound. Also, since M0 has a poor fit, the midrange can sound pretty wide.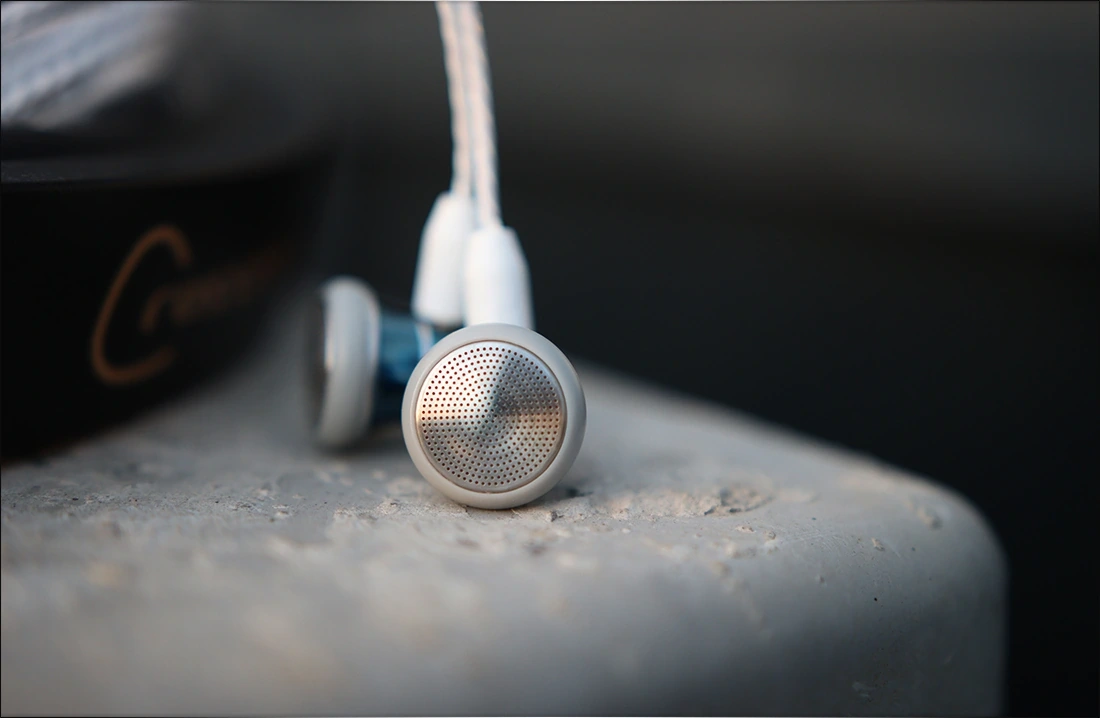 The treble of M0 is a big surprise, it is clean, well extended, and sparkly. Where most earbuds in this price range are smooth and lack detail / impact, M0 is pretty dynamic, punchy, clean and fun to listen to. I enjoy rock, metal and punk music with M0, and the treble easily extends as high as about 14 kHz, leaning more towards being bright and a bit much than giving them a bland or boring sound. 
Value and Conclusion
Priced at about 35 USD, M0 is basically the cheapest modular IEM that exists out there, and that's cool, it means that it has good value. The company has other options, like M2s, which have slightly better comfort and better build, but M0's value is undeniable. 
I feel sorry for skipping the comparisons part of today's review, but I never really used or reviewed earbuds as cheap as M0, or at least brand / recognizable ones. I heard what you can buy with about 100 USD in Romania, and the M0 sounds much better, much clearer, brighter, and more open, more detailed, and more dynamic / punchy. 
At the end of the day, if you're looking for the most affordable Earbuds with a modular design, something that sounds colorful, dynamic and punchy with a good build quality, Smabat M0 is an excellent option to try at sub 50 USD.
Product Link
You can grab one from www.amazon.com here: https://amzn.to/3vWauql
If you're in the UK, you can grab one from www.amazon.co.uk here: https://amzn.to/3PbuQmZ
And if you're from Europe, you can grab one from www.amazon.de here: https://amzn.to/3yrD709
---
--- Please remember to stay safe, and always have fun while listening to music!---
 - If you have a dime to spare, please donate, and help us! It would make the day brighter for me and my wife- 
---
Full Playlist used for this review
We listened to more songs than those named in this playlist, but those are excellent for identifying a sonic signature.  I recommend trying most of the songs from this playlist, especially if you're searching for new music! The playlists are different for Spotify, Tidal and Youtube, and based on the songs I enjoy and are available on each!
https://www.youtube.com/playlist?list=PL_cjBXGmwSHSdGcwuc_bKbBDGHL4QvYBu
https://open.spotify.com/playlist/5J3oloz8Riy9LxEGenOjQ0?si=979ba4f082414be7
https://tidal.com/browse/playlist/330fd544-8e5b-4839-bd35-676b2edbb3d5
--- Contact Us ---





---