NHT 0.2 Wireless Earbuds TWS – Sleek & Smooth
NHT 0.2 is a new pair of Bluetooth IEMS designed by Now Hear This or NHT, and priced at 69 USD. They will be compared to other budget TWS IEMS, including Yamaha TW-E3B (99.4 USD), ZMI PurPods PRO (95 USD), and HIFIMAN TWS600 (80 USD).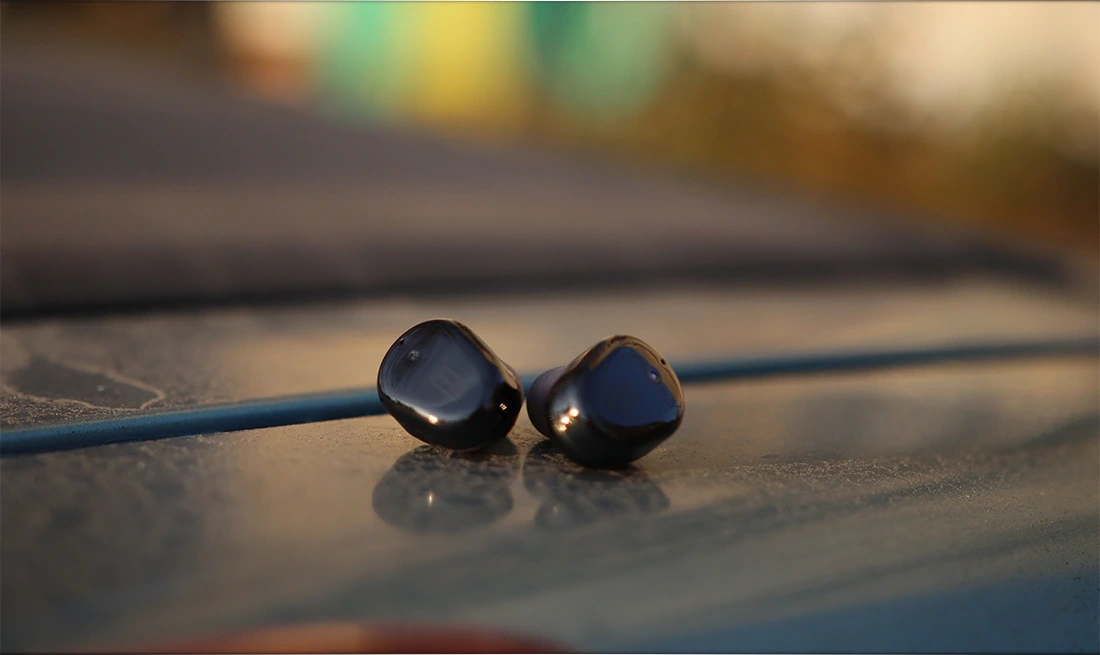 Introduction
NHT Audio / NHT hifi speakers / NHT Loudspeakers LLC is a company founded in 1987, by Mr. Ken Kantor and Mr. Chirs Byrne, with the purpose of helping consumers and customers experience premium audio products, like the ones they have today in their offer, but at normal and fair prices. Their name is an abbreviation for "Now Hear This". They state that they feel like everyone should have the right to hear music the way it was meant to be heard, and that they work towards a "high-end, not high-price" philosophy for all their products. They are very communicative, and provide excellent support for their products. The company sells direct from the factory, with no middleman, so even when you purchase their products from Amazon, you get the best prices, as well as the full support of NHT, along with their excellent service. 
It should be noted that I have absolutely no affiliation with NHT Loudspeakers LLC, I am not receiving any incentive for this review or to sweeten things out. I'd like to thank NHT for providing the sample for this review. Every opinion expressed is mine and I stand by it. The purpose of this review is to help those interested in NHT 0.2 Wireless Earbuds Loudspeakers find their next music companion. 
Product Link
You can grab one from www.amazon.com here: https://amzn.to/37vHdcD
If you're in the UK, you can grab one from www.amazon.co.uk here: https://amzn.to/3wf6VdL
And if you're from Europe, you can grab one from www.amazon.de here: https://amzn.to/3M1ayut
Packaging
First things first, let's get the packaging out of the way:
I did not receive the commercial package, as the unit was sent to me before that was ready, but the contents of the full package include a charging cable and ear tips for 0.2. 
Build Quality/Aesthetics/Fit/Comfort
The build quality of 0.2 is superb, as they have a smooth construction for the TWS IEMs, and a rubberized case that should be less prone to scratches than most smooth scratch-magnet designs tend to be. The IEMs are constructed with IPX6 Water Resistance in mind, and they have a 6mm proprietary driver inside, designed especially for them.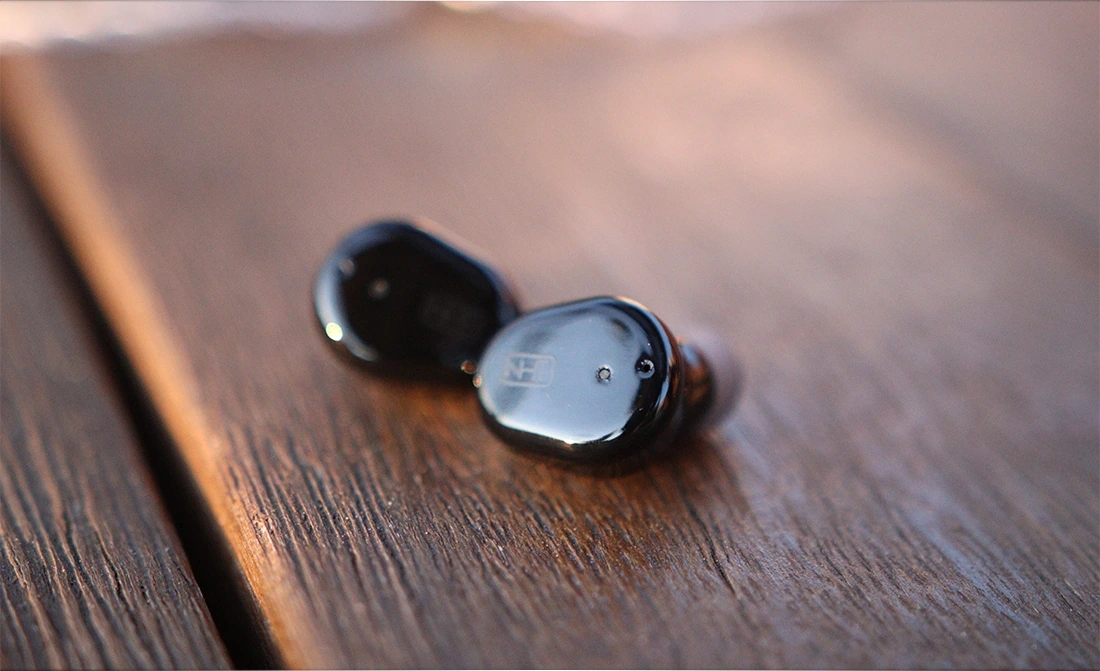 I don't mention this enough, but the frequency response quoted by the producers is generally a technical aspect and will not reflect actual performance, 0.2 having a full frequency response of 20Hz to 20.000 Hz. The shells of the 0.2 TWS have a glossy piano finish, and it is similar to the finish on the NHT Speakers. There's a nice very smooth design to their faceplates, with a sleek NHT logo and a LED indicator. 
The system uses a quick SBC and AAC codec for communicating with your smartphone, which is actually pretty ideal because it means solid connection regardless of what you are doing. Since we're looking at a 4.8 grams per earbud, they are incredibly light and ergonomic, almost like you're not wearing anything while wearing them. The case has enough space for third party, larger tips, which is a huge bonus for tip rolling enthusiasts. 
We have a battery life of about 4.5 hours per charge, which is good, but they use touch controls, which means that you have to keep your hands out of touching them if you're not intending to change the song or press play / pause. NHT 0.2 has much better accidental touch rejection than most TWS IEMS with a touch based interface, so although they do have a touch based control, it works fairly well. The case has a little button you can press to check on its battery, and it uses a type-C port to charge. The case has 3 extra charges, which means about 16 hours of battery life for NHT 0.2. 
The microphone quality is decent, in line with what most other TWS IEMS have around the price point. There is minimal delay when watching movies or playing games, but there's no aptX LL, so competitive gamers may need something with even lower latency, or usually a wired setup.
Sound Quality
NHT 0.2 has a pretty well rounded sound, with a natural towards V-Shaped presentation, a slightly thick midrange, and a good amount of impact. They get moderately loud, and should be fine for most usage scenarios, but if you need a really loud IEM, wired is usually the way to go.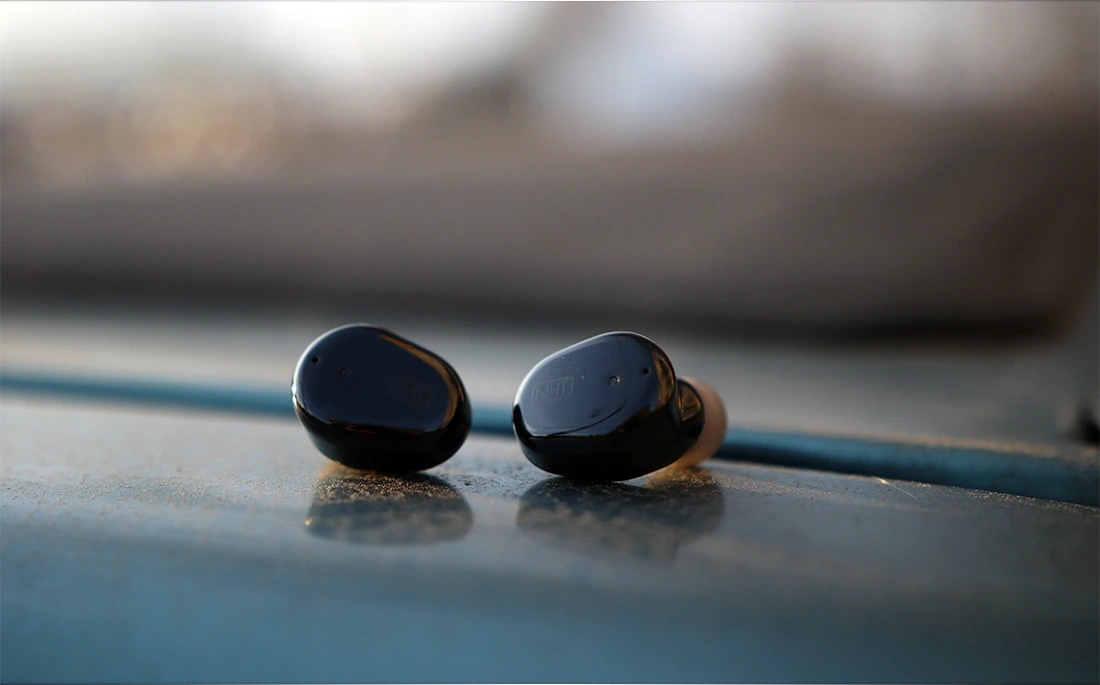 The bass of NHT 0.2 has a strong focus on the mid bass, with the sub lows extension going as low as about 35 Hz, and with the peak of their bass being around 70-90Hz, and with a strong sub low presentation. The upper bass has some enhancement, which carries on over to the main midrange, giving it a good amount of warmth and thickness. 
The midrange is somewhat recessed at its middle point, giving the NHT 0.2 a V-shaped sound, especially as the upper midrange and lower treble have a good amount of emphasis, to reveal textures in guitars, as well as violins more. The overall detail level is comparable with most TWS IEMs in the price range, and the stage is ok, 0.2 having a somewhat surprising instrument separation, separating guitars especially well from voices and other instruments. 
The treble of 0.2 is fairly well extended, up to 13 kHz, and fairly bright as well, inheriting the stronger upper midrange presence and the V-Shaped character they go for. The treble has a good amount of energy, and can be a bit sharp at times, but also has good detail and isn't very harsh or metallic. The treble has a thinner character that builds up to a more ethereal sound, but is countered well by the stronger and bolder bottom end and mid bass presence. 
Comparisons 
NHT 0.2 Wireless Bluetooth Earbuds vs Yamaha TW-E3B (69 USD vs 99.4 USD) – It was going to be complicated for NHT 0.2 to stand their ground against TW-E3B from the start, 0.2 are actually just as good as TW-E3B, but at a lower price. The overall sonic definition is comparable, with comparable overall resolution and details, but with a slightly more V-Shaped sound on NHT 0.2 Wireless, and more emphasis on impact, where Yamaha TW-E3B can get a bit louder at maximum, and is a bit more present in the midrange. The build quality feels slightly better on NHT 0.2, while Yamaha comes in a wider selection of colors, if customization is your thing.  
NHT 0.2 Wireless Bluetooth Earbuds vs ZMI PirPods PRO (69 USD vs 95 USD) – We have two popular TWS IEMS in this comparison, and I would say that if you really have to make a choice, it is better to go with the one that looks aesthetically more pleasing to you. I am getting vastly better comfort from NHT 0.2, and it is much more my cup of tea when it comes to its shape and size. The overall sonics are similar, with NHT 0.2 being a bit more clean and clear than PurPods PRO, but also with better body to the bass, and a more natural midrange. 
NHT 0.2 Wireless Bluetooth Earbuds vs HIFIMAN TWS600 (69 USD vs 80 USD) – TWS600 is a comfortable and edgy-looking IEM, but when it comes to the overall clarity and definition, it has a very lean and light bass. NHT 0.2 has more body, more impact and a better reach in the bass. The overall sound is also less bright on NHT 0.2, with a smoother treble. TWS600 has a unique sound that can bear more detail, but needs a bit of EQ to reach its potential, especially if you're not into bright signatures, while NHT 0.2 should be universally fun and enjoyable for most music lovers. 
Value and Conclusion
NHT 0.2 TWS has excellent overall value, with a beautiful build quality, and for the 69 USD magical price they have, they are really enjoyable. I would take their sound and overall build quality over the Apple AirPods PRO any given day, and they're generally as qualitative in sonics as most of the competition in the price range is. 
At the end of the day, if you're looking for a high quality pair of IEMS, but want to stay with a mindful budget, and if you want a clean, clear, crisp sound, with excellent comfort, and tons of details relative to the price, NHT 0.2 TWS Earbuds are a fully recommended purchase in 2022. 
Product Link
You can grab one from www.amazon.com here: https://amzn.to/37vHdcD
If you're in the UK, you can grab one from www.amazon.co.uk here: https://amzn.to/3wf6VdL
And if you're from Europe, you can grab one from www.amazon.de here: https://amzn.to/3M1ayut
---
--- Please remember to stay safe, and always have fun while listening to music!---
 - If you have a dime to spare, please donate, and help us! It would make the day brighter for me and my wife- 
---
Full Playlist used for this review
We listened to more songs than those named in this playlist, but those are excellent for identifying a sonic signature.  I recommend trying most of the songs from this playlist, especially if you're searching for new music! The playlists are different for Spotify, Tidal and Youtube, and based on the songs I enjoy and are available on each!
https://www.youtube.com/playlist?list=PL_cjBXGmwSHSdGcwuc_bKbBDGHL4QvYBu
https://open.spotify.com/playlist/5J3oloz8Riy9LxEGenOjQ0?si=979ba4f082414be7
https://tidal.com/browse/playlist/330fd544-8e5b-4839-bd35-676b2edbb3d5
--- Contact Us ---





---