Planar Magnetic Bass – Brainwavz Alara Headphones
Brainwavz Alara is the first Planar Magnetic Headphone from Brainwavz, a company that's quite well-known to both music enthusiasts and consumers, for always having some comfortable products, making some of the best earpads in the world, as well as Bluetooth IEMs and more. The Price for Alara is about 400 USD at the moment of writing this review, from 500 USD at the moment of its launch. 
Introduction

Brainwavz is a larger company, with a few legacy products, like their HM5 headphones. They are known for providing excellent build quality and reliability, along with excellent customer support. Brainwavz is also doing efforts to reach the music enthusiast community, organizing demos and tours of their products, appreciating honest input from their fans. I fully recommend working with Brainwavz if you like reliability and support. Also, since I've been a bit on vacation with my family for Easter, you'll see more reviews, including reviews on HM100 from Brainwavz very soon. Don't forget to also comment on the review if you have questions, the bug that didn't allow you to comment has been sorted out. 

It should be noted that I have absolutely no affiliation with Brainwavz, I am not receiving any incentive for this review or to sweeten things out. This review is not sponsored nor has been paid for by Brainwavz or anyone else. I'd like to thank Brainwavz for providing the sample for this review. The sample was provided along with Brainwavz's request for an honest and unbiased review. This review reflects my personal experience with Brainwavz Alara. Every opinion expressed is mine and I stand by it, the purpose of this review is to help those interested in Brainwavz Alara find their next music companion. 
Product Link
You can purchase your Brainwavz Alara from www.amazon.com here: https://www.amazon.com/Brainwavz-Alara-Planar-Audiophile-Headphones/dp/B07PQB3SS5/
Packaging

First things first, let's get the packaging out of the way: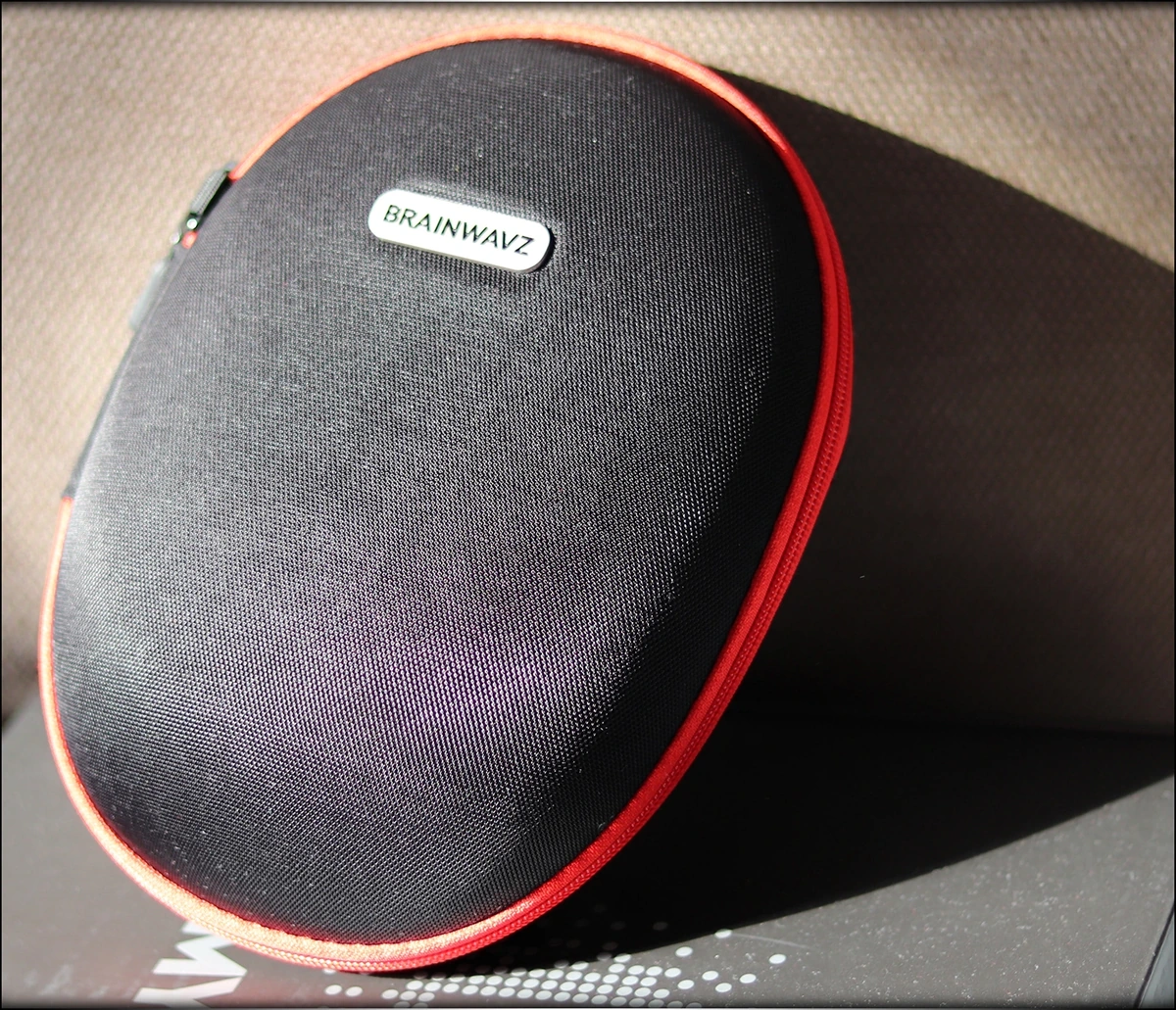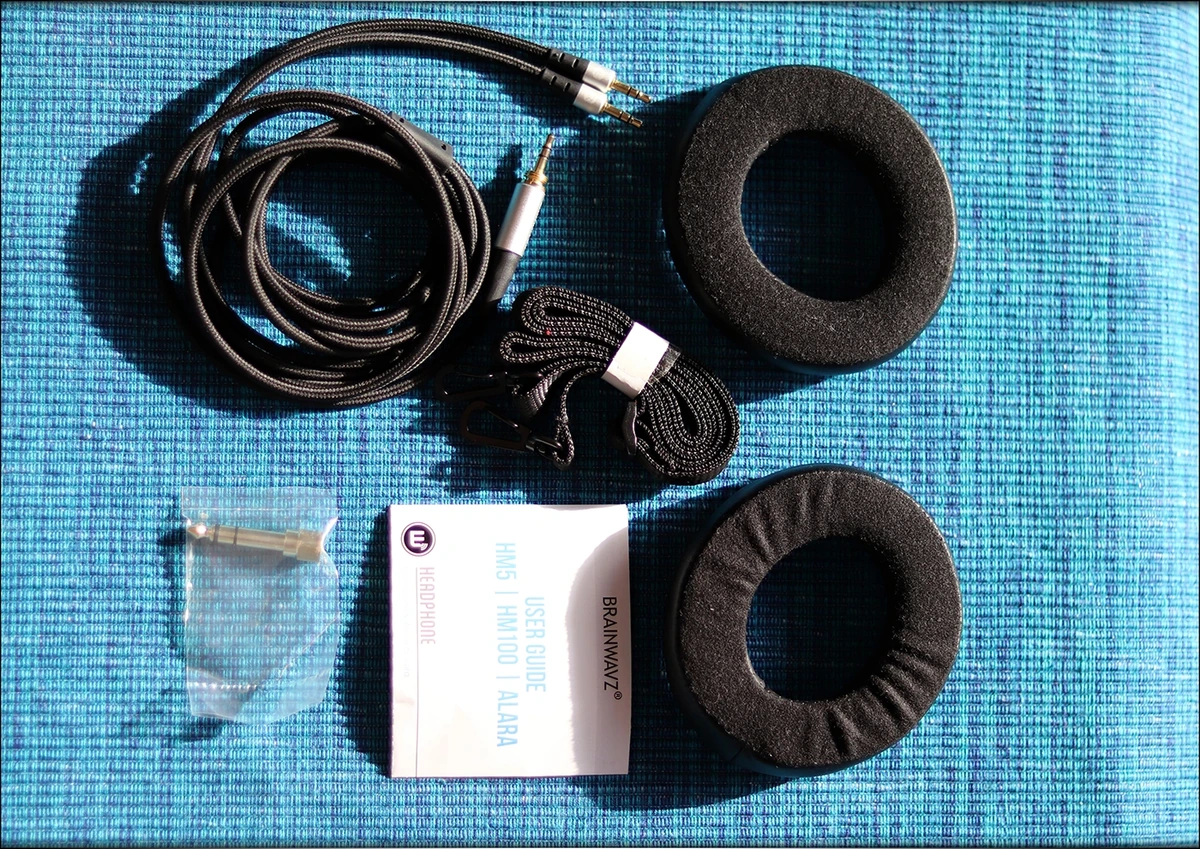 Brainwavz is actually one company to create and design more interesting packages, compared to those who prefer to offer a simpler package. Alara comes in a cardboard box, and inside it you can find Alara, packaged inside their carrying case. It is really nice to see a carrying case with a Planar magnetic Headphone, because some folks, like me, do tend to take those on the go as well. 

Inside the package you can also find a longer audio cable, a set of spare pads, and a little strap, if you'd want to take their carrying case as a shoulder bag. 

There is also a 3.5mm to 6.3mm adapter included in the package. 

The fun thing about the cable is that it looks both trustworthy, but it is also ended in a 3.5mm connector, which I see as an advantage, Alara is easy to drive and most people are most probably going to be using sources and amplifiers that have a 3.5mm output rather than a 6.3mm one. 



Alara is easily within the top packages for headphones at the 500 USD price range, they come with everything you could require for you to enjoy them, along with a set of high quality spare pads, which means that you won't need to reach out to brainwavz for years to purchase a new set, as their earpads are also known to be fairly reliable
Build Quality/Aesthetics/Fit/Comfort

Starting with the build quality, Alara is quite a bit heavier than you might expect, as it is made of metal. The cups have a bit of swivel, which allows for a good amount of adjustment, although if you have a really small head, Alara may be a touch on the big side, even at its minimum size setting. 



The aesthetics and looks of Alara are on the edgy and industrial side, and as a metalhead I can totally appreciate that, they look like the kind of headphone you'd want to take out on a walk. They are open though, and they won't isolate you from the outside noise, and they will leak quite a bit, although sometimes, if you're out on a walk, you may want an open-back headphone, just so that you can be a bit more aware of what's going on around you. 

To be fair, Alara isn't quite as open as Sundara or Jade II for example, so you may get away with using them while someone else is in the same room, if you were using low volumes. Similarly, they do provide a few dBs of passive isolation, but they're still not closed-back headphones.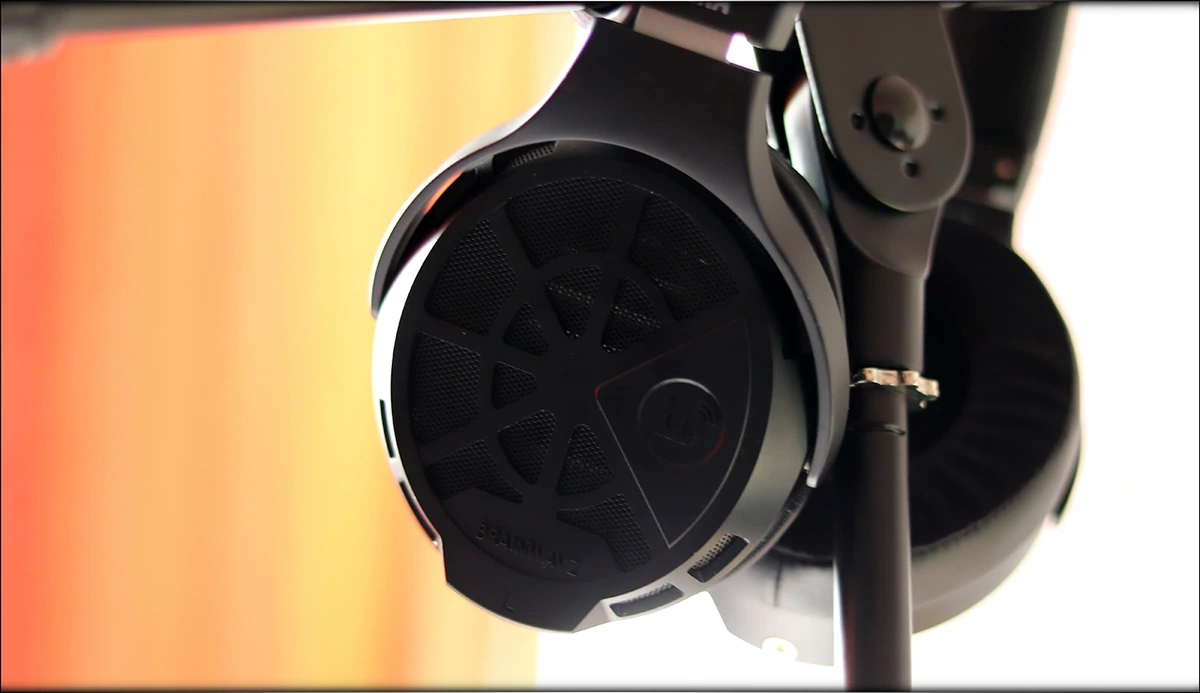 The cups are incredibly comfortable, and so is the entire headphone, they are basically designed with comfort in mind, the clamping force is just right so that they don't feel tight nor loose, the cups are soft and nice to the touch, and they don't make you sweat even after hours of wearing Alara, and the headband has a bit of soft padding on the inside, making the entire headphone rather comfortable.

The Planar technology inside is designed nicely, and you can notice that the headphones themselves are more protected than a good number of planars, so alara was designed with both indoors and outdoors usage in mind, as they won't take in dust or debris easily. 

The cables are attached to the cups via two 3.5mm jacks, making aftermarket cables really easily to locate and purchase, as a large number of headphones rely on those connectors, including HIFIMAN sundara, and Meze 99 Classics. The default cable is on the long and thick side for portability. 

The weight of Alara is on the heavier side, they are quite a bit heavier than Sundara, (which is its main competitor considering the price), and about as heavy as Verum One (which is another direct competitor in this price range, and also an open-back planar magnetic headphone). 



Alara is on the easier to drive part side of things, as they can easily be driven well from a FiiO M6 or so, but they appreciate a better source, like a QLS QA361 or iBasso DX200, scaling quite well with the source. 

Overall, the build quality, comfort and aesthetics of Alara are all excellent and it is a headphone that both looks awesome and feels awesome, they are designed beautifully, and they are comfortable, they are reliable and you could use them as your main headphone, even when going outside. 



Sound Quality

The signature of Alara can be described as thick, lush, fun, smooth, at least in the top end, impactful, deep, rumbling, clean, clear, wide and well separated. The overall sound feels very natural and coherent, musical, and flows well, especially when it comes to its bass, which reminds easily of the Audeze kind of high-quality planar bass. A more intimate soundstage paired with a good amount of instrument separation makes Alara sound natural, lush, yet clear and easy to recommend to both those looking for a really fun signature, but also those who tend to appreciate detail. There are two peaks, one at 4 kHz and one around 8kHz, both of which bring the vocals closer to the listener, but also highlight detail and clarity of Alara. 



The bass is deep and reaches low quite well, has a good amount of rumble, and is enhanced considerably above what I'd call neutral. In fact, Alara is one of the deepest and most powerful in the bass planar magnetic headphones, besides Audeze, and considering the price of Alara of 500 USD, they are really convincing if you're a basshead, or if you appreciate a good amount of impact. The bass also has an uplift at the 100 Hz area, which gives sound both a nice amount of thickness and authority, and which paints a bit of weight to each musical note in midrange as well. The overall bass is fast though, but it is also natural in speed. 

The midrange is sweet and slightly forward, with a more intimate soundstage. Since Alara has two bumps, one at around 4kHz and one around 8kHz, both the main midrange body and the upper midrange feel uplifted a bit, but Alara manages to keep a nice amount of instrument separation and depth, providing a nice imaging as well. You can totally tell layers from each other, and you can feel the finer details in your music, actually the rather intimate soundstage and more forward midrange being good for revealing more fine details in your music. For orchestral and classical music, Alara is a true master, tonality and tune of all instruments is very natural, and Alara works well for female voices. Male voices also have the proper thickness and power they require, and guitar solos feel forward and truly lead a song. 

The treble of Alara is on the natural side, but the decay is slightly short and they are not overly splashy, rather being slightly on the dry type. I tend to prefer a more splashy presentation usually, but Alara works well with brighter sources, and softer or more splashy sources, like the QLS QA 361, where Alara feels spot-on. On the other hand, with smoother sources, Alara may be too smooth and have a bit too little treble energy, unless you prefer a more lean and smooth approach, situation in which you're set for fun, as I found Alara to not be fatiguing nor harsh in the treble. Percussion has proper snap and feels natural, with most songs, but Alara's treble has a tendency to depend more on the source material (for example, IE800 from Sennheiser tends to color all treble to its own sound, where Alara tends to render the source material more as it was recorded than color the source material with its own flavour). 

The dynamics on Alara are very good, and in line with other similarly priced headphones, like Sundara, but this is when both are driven from the same source. Overall, it is a bit easier for Alara to get dynamic with more entry-level sources, where Sundara is harder to drive. 

Overall, if you're looking for a thicker, more natural, dynamic, and midrange-forward sound, with a natural treble, Alara ticks those boxes quite nicely. 
Portable Usage

Alara is half-portable and half-desktop, at least to me. They are easier to drive than Sundara, and they are more comfortable, provided you have a head that's on the slightly larger side. On the other hand, Alara still isn't quite as easy to drive as something like Ultrasone Signature DXP, which would be a true portable.



On the other hand, Alara does not isolate from the outside noise, but it is very well built and dust will not get inside, since they have high quality grilles protecting the inner parts. The default cables are a bit long for portable usage, but aftermarket cables that are shorter and more flexible are really easy to find. 

You may even find some beautiful sights while exploring the world and wearing Alara…



Overall, they are an open back headphone, and they are not drive-able from a smartphone, at all, neither volume wise, nor in terms of sonic quality, but a DAP like FiiO M6 can make Alara sing pretty nicely.  



Comparisons 

Alara has three main enemies in this price range, and which it will be considered against, and those are HIFIMAN Sundara(500 USD or 350 USD while on sale), Verum One (350 USD), and Sennheiser HD650 (350 USD at the moment of writing this review). 



Brainwavz Alara vs Sennheiser HD650 – Well, the package is pretty similar, but the build quality is sensibly better on Alara, with a full metallic build, and better ear pads included from the factory, and with two pairs of them included in the package. This being said, although HD650 is more tight on the head, Alara is actually a bit too loose for small heads, so HD650 wins in terms of comfort, especially for those with a smaller head, Alara is just too large on the smallest setting for those with a small head. The sound, is more thick, has more deep bass rumble and impact on Alara, has a similar soundstage on both, has similar details, although Alara is a bit better separated and a bit better with musical note weight. To me, HD650 has always been the slightly veiled one, where I liked HD600 better for their almost perfect midrange. There are multiple versions on the market, so I can only talk about the ones I heard. The treble is a tricky thing, both are on the smooth side, HD650 has a slightly better detail and fine detail in the treble, where Alara is simply more smooth and has a simpler overall treble presentation. Alara is better if you like a deep impact and more rumble, it has more weight to each musical note, and a thicker sound. The soundstage is more intimate on both headphones, though Alara is easier to drive than HD650, but both are well made. HD650 is lighter, but it is less portable than Alara, being hard to drive, being more of a desktop headphone. HD650 is the better choice for a more traditional headphone, or if you have a really beefy or high-end Amplification available, as they scale quite well. 

Brainwavz Alara vs Verum One – Here is where the fun starts, because you can find Alara at more or less the same price as Verum One, Alara goes often on sale, and there are coupon codes, like "HEADFI", and both become 350 USD, but with Verum One, there's a waiting time of about 6 weeks, while Alara is a headphone you can get quite on the spot. Now, the package is much better on Alara, as Verum One has no package to speak of. On the other hand, Alara also comes with two sets of pads. The pads are more comfortable, and full leather on Verum One, and Verum One can adapt much better for any size for a head, where Alara only works for medium and larger sized heads. The comfort is better on Verum One, they have a softer headband, softer pads, they are simply more comfortable. Alara has a better default cable, Verum One's cable is a bit too thin to feel trusty, but mine didn't broke. You can take Alara on-the-go, while with Verum One, despite their very low impedance, and good SPL, you cannot take Verum One On-The-Go, the cat ears aesthetic they have is simply not fit for outdoors usage. As such, Verum One is pretty much strictly a desktop headphone, and I'm a Visual Novel studio director, I don't mind having cat ears, but verum one is a bit more than I'd take outside, in Bucharest, while with Alara I'd have no issues. Verum one is better at extremely high SPLs, they can get considerably louder, if you have a source that can manage their low impedance well, they can get your source in current overdrive easily, while Alara has no such issues. The overall sound is similar in the bass, but Verum One has an even better impact and depth, an even more clear midrange, and an even larger soundstage. On the other hand, Alara has a thicker, smoother and more laid-back sound overall, it is easier to listen to for long hours, and Alara is more forward in the midrange, if you like a more intimate feel to your sound. Verum One is clearly a good desktop headphone, but it was able to get most of my portables into current overdrive, and it was able to do that even to some high-end desktop DAC/AMPs, because its real impedance is around 8 omhs. On the other hand, Alara works with pretty much any portable, and it is easier to use, it is lighter when it comes to its weight, and you can take Alara on-the-go, while Verum One you probably won't want to. 

Brainwavz Alara vs HIFIMAN Sundara – Sundara is pretty much the opposite to Alara, sonically, but actually it is an interesting comparison. Starting with the build and comfort, Sundara is more universal, works better with any size of a head, Sundara has better comfort and better overall fit, and Sundara is lighter than Alara. But Sundara's cable feels less in quality than the one of Alara. Also, Alara comes with a spare set of pads while Sundara doesn't. In fact, Alara even comes with a carrying case, while Sundara doesn't (neither does HD650 nor Verum One). The accessory list and build quality of Alara surely feels nice. Alara is considerably easier to drive than Sundara, and you need something like DX220 + AMP7, or QLS QA361 to truly take advantage of Sundara, while Alara will work just fine and sound amazingly good even from a tiny FiiO M6. On the other hand, the sound is very different, and you'll either take a liking to one, or the other. Sundara is lighter, more nimble, more splashy in the treble, and more articulate, with better resolution and revealing abilities, but less body to music. Sundara can truly shine with a proper source, but will sound flat-ish and average from even good sources, is picky with its source. Alara sounds thick, lush, deep, rumbly, impactful and powerful. Sundara has a wider soundstage, while Alara is more intimate. Alara is smooth, where Sundara is splashy and more bright. I'll be honest, Sundara is closer to my personal preference, but for those who want a thick, lush, experience, with a more intimate soundstage, and with a more authority, Alara is quite amazing, and I have many friends who ordered a pair of Alara instead of getting a Sundara. 



Recommended Pairings

Alara is easy to pair, not overly picky with its source, and needs not quite that much power. Also, it scales fairly well with the source, but you could drive it from an ultra-portable and be very happy.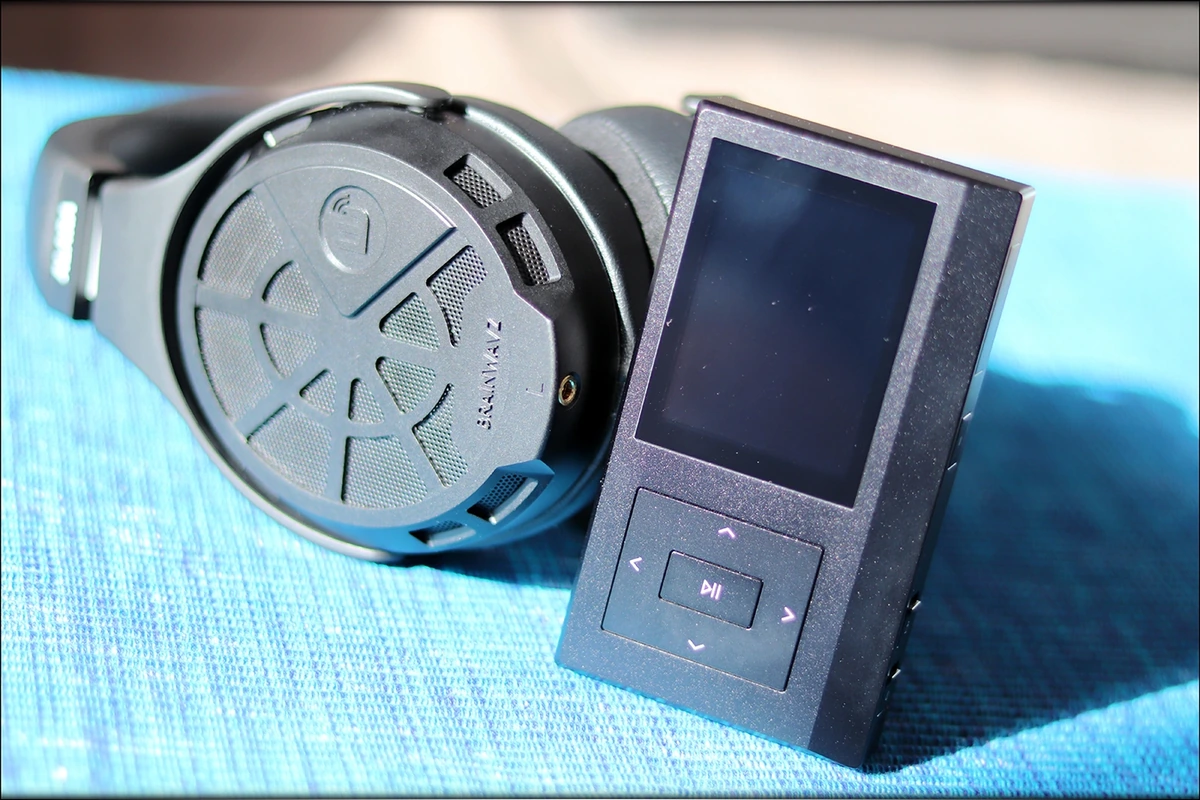 Brainwavz Alara + FiiO M6 – FiiO M6 is pretty much the dream small form factor DAP from what I've tested to date, at least if you're trying to stay within the most conservative budget you can, as there are other options, even from FiiO that have a better sound, but M6 wins hard in what a DAP that has Tidal, is small, portable, cute, and has a good sound can be. M6 tends to have a more digital and analytical overall sound, which is more neutral and a bit cold, and this actually compliments well the warm and thick sound of Alara, making them more neutral and more balanced on an overall level. 

Brainwavz Alara + Mytek Brooklyn DAC+ – If you have the chance to listen to Alara with a high-end DAC/AMP, you'll understand just how high their potential can be. Brooklyn DAC+ is one of the best to prove that with a really good source, you can have a much larger soundstage, better separation, better dynamics and just an amazing overall sound. Of course, Alara is very enjoyable with portables as well, but they also scale if you're willing to invest a bit in the source feeding them. 

Brainwavz Alara + iBasso DX150 (AMP7) – Adding AMP7 to any of the iBasso DAPs that are compatible is going to be a huge upgrade for you, and I mean really huge. I was absolutely blown away when I first heard AMP7 with Sundara, and once again, when I heard it with Alara, I was just as impressed. Overall, the sound of DX150 with AMP7 is very natural, but punchy, dynamic and clear, clean, pretty much what you'd expect from a flagship DAP. DX150 can also handle Tidal and Streaming, if that's your cup of tea. DX150 is able to drive Alara in big style, and creates one of the most fun experiences with it, with a really deep, punchy, dynamic and clear sound. The soundstage is also rather large, and everything feels alive. 



Value and Conclusion

Alara has been really fun to listen to and review, and they are a headphone you are probably considering. Considering that they are around 350 USD and often go on sale, their price and value is excellent, they are very much in line with other Planar Magnetic Headphones in this price range. 



The package of Alara is better than most headphones in this price range actually, and they are also built really well, a full metallic build, with soft large pads, and with a really beautiful aesthetic, especially if you're into industrial-looking headphones. Unfortunately, if you have a small head, they may not be the best fit, but otherwise, they should also be very comfortable. 

The sound is excellent even out of a portable, and they're easier to drive than their direct competitors like Sundara, also having a very different overall tuning and signature. Alara is very thick and lush, deep and impactful, but also pretty smooth in the treble, and Alara brings the voices closer to the listener, leading to a more intimate listening experience and giving you a very natural tonality for the voices.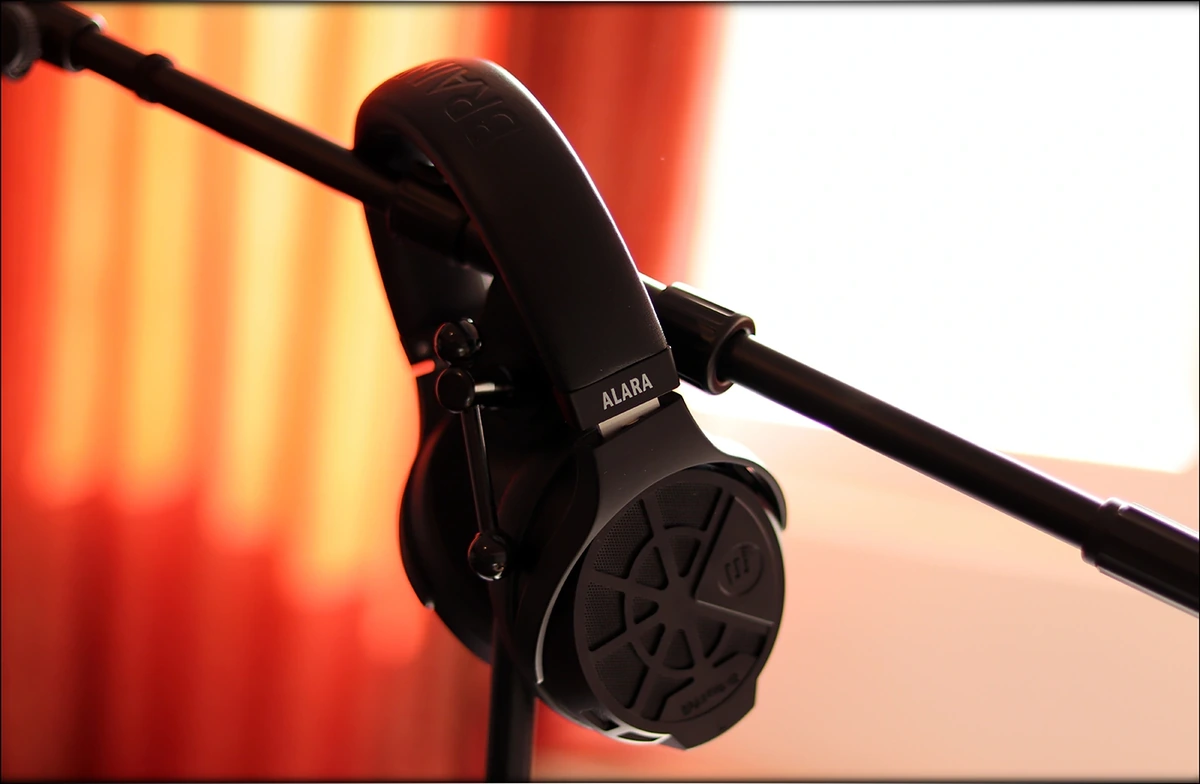 If you're looking for a well-made planar magnetic headphone in the ~400 USD price range, with a thick, lush and clear sound, good impact, dynamics and depth, you should totally check out Alara, and don't forget to follow what sales are going on, as they are so often included in deals that you're surely going to get a sweet deal, if you keep an eye on them. 
Product Link
You can purchase your Brainwavz Alara from www.amazon.com here: https://www.amazon.com/Brainwavz-Alara-Planar-Audiophile-Headphones/dp/B07PQB3SS5/
---
--- Please remember to stay safe, and always have fun while listening to music!---
 - If you have a dime to spare, please donate, and help us! It would make the day brighter for me and my wife- 
---
Full Playlist used for this review
We listened to more songs than those named in this playlist, but those are excellent for identifying a sonic signature.  I recommend trying most of the songs from this playlist, especially if you're searching for new music! The playlists are different for Spotify, Tidal and Youtube, and based on the songs I enjoy and are available on each!
https://www.youtube.com/playlist?list=PL_cjBXGmwSHSdGcwuc_bKbBDGHL4QvYBu
https://open.spotify.com/playlist/5J3oloz8Riy9LxEGenOjQ0?si=979ba4f082414be7
https://tidal.com/browse/playlist/330fd544-8e5b-4839-bd35-676b2edbb3d5
--- Contact Us ---





---