Smooth Stage – Taga Harmony HTA800 Hybrid DAC/Amplifier + 806F Floorstander Setup
Taga Harmony HTA800 is an interesting amplifier, with a built-in DAC, and Taga 806F is a very affordable floorstander Speaker setup, a pretty new type of product on our list of reviews at Audiophile-Heaven. It is time to test them against Edifier S1000DB and other speakers we have, like Audioengine A5+ Wireless.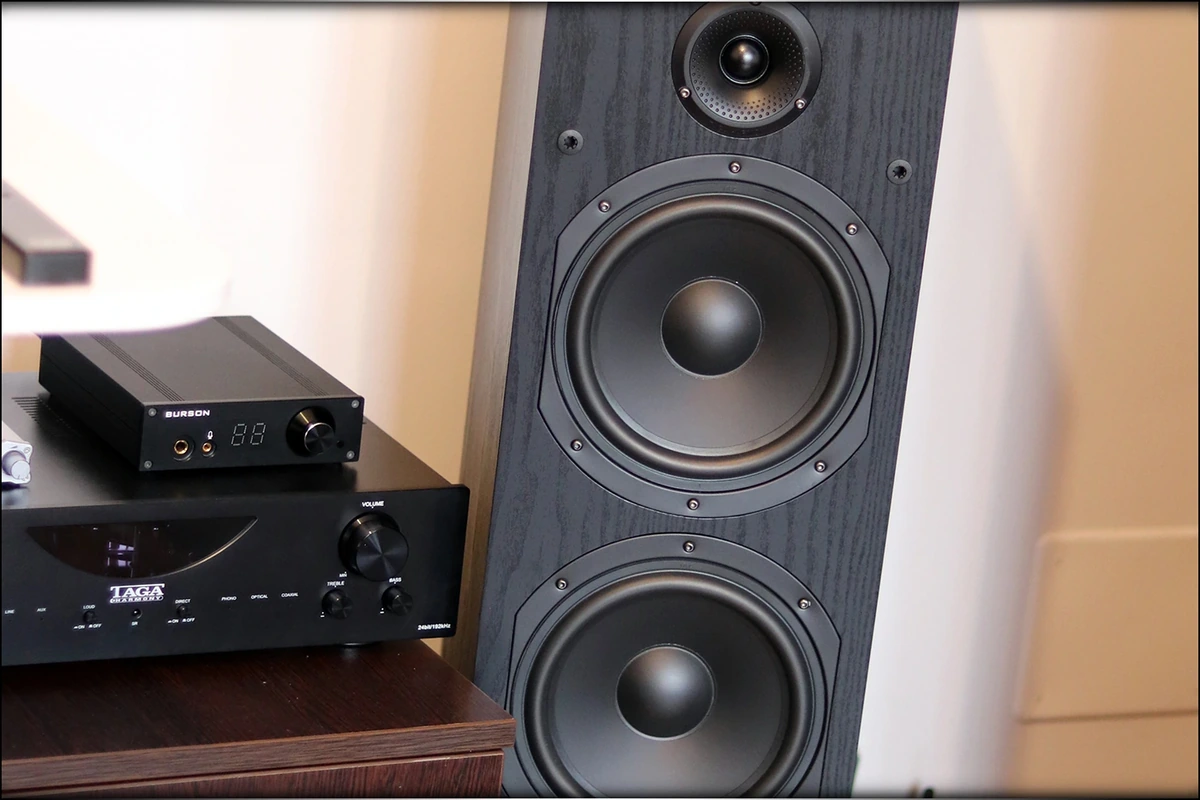 Introduction

Taga Harmony has made itself a name for offering a wide number of very affordable, yet high-quality products, especially speakers and speaker amplifiers, but the review unit for this review is provided by Hifi Center Romania. This one shop is quite nice, they have a large selection of speakers, from very affordable ones like Taga Harmony, all the way to exotic speakers that cost north of 10.000 USD, and if you're in the area, you should really pay them a visit, as they are very friendly and have a comfy and large showroom. Hifi Center offers not only excellent warranty, but they can also help you select the best speakers for your room, as well as offer help with the speaker placement and acoustic treatment for your room, so don't be afraid to give them a call, if you'll be in need of a full-time service for your music. 

It should be noted that I have absolutely no affiliation with Taga Harmony or Hifi Center, I am not receiving any incentive for this review or to sweeten things out. This review is not sponsored nor has been paid for by Taga Harmony or Hifi Center or anyone else. I'd like to thank Hifi Center for providing the sample for this review. The sample was provided along with Hifi Center's request for an honest and unbiased review. This review reflects my personal experience with Taga Harmony HTA-800 Hybrid DAC/Amplifier and 806 Floorstander Speakers. Every opinion expressed is mine and I stand by it, the purpose of this review is to help those interested in Taga Harmony HTA-800 Hybrid DAC/Amplifier and 806 Floorstander Speakers find their next music companion. 
Product Link
You can purchase your Taga Harmony products from www.amazon.com here: https://www.amazon.com/s/ref=as_li_ss_tl?k=Taga+Harmony
Packaging

The packaging for both the amplifier and the speakers is very bland and I didn't manage to take many photos while unboxing them, you can imagine good foam seating for the amplifier, but for the speakers, they are tricky to carry and unbox, because of their sheer size. I strongly recommend you to consider it a two person job. 

The speakers and the amplifier both fit in my Dacia Logan car, so you can carry them with an average sized car, if you want to, and the speakers were not damaged in the transport, so they are packaged very well. 

They are very heavy, and although I was strong enough to bring them to where I live, which is about third floor, I strongly recommend you to ask a friend, this is a two person job, each speaker is quite heavy. 

All in all, the packaging is aimed at protecting them not at being flashy, and it does a good job at making sure your speakers are safe during shipping. 
Build Quality/Aesthetics/Placement

The speakers are made of wood, and each has 4 drivers, one for midrange, one tweeter, and two woofers. The speakers have a beautiful black finish and they look good in any room, and you can actually see them in many of my Youtube Videos, as they've been part of my room and listening setup for a while now.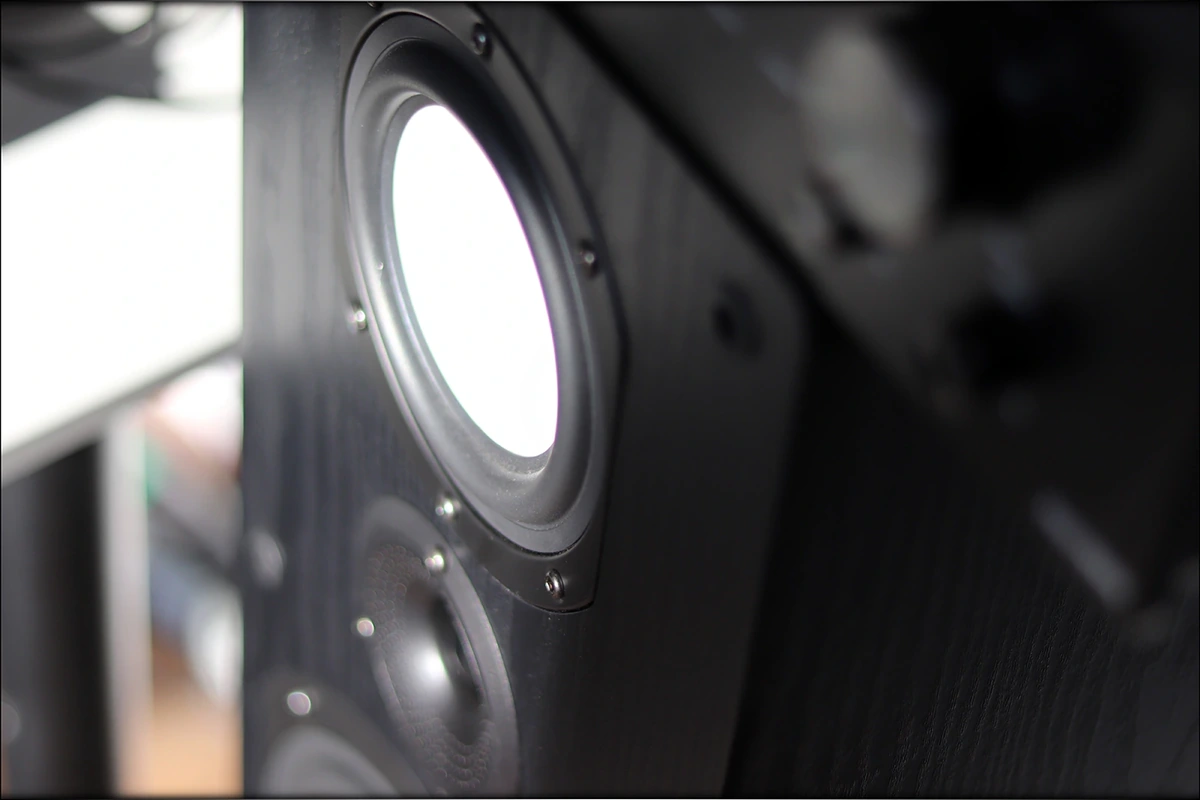 The speakers have a front firing bass port, which means that you can position them very close to the walls, without having sonic issues, but you still and I insist, for this one pair of speakers, you absolutely need to have the shape of a triangle with you in the middle, and you need to be at the correct listening level when listening to them. You absolutely have to, because if you are no in the shape of a triangle with all sides of the same length, they won't sound at their best, and this is quite sesisable. 

My listening room has mild acoustic treatments, and it has no huge peaks or dips, not a lot of echo, and it is a huge room, about 40 square meters. I tested the speakers both glued to the wall, and also placed farther away from the walls, but they sound very similar. If they are really close to the wall, the bass and the bass impact both get stronger, but otherwise, there are no distortions, and the sound doesn't get boomy, so if you don't want to fiddle much with placement, this is a really good speaker pair. 

The speakers don't come with feet, but they come with threads for you to put in feet.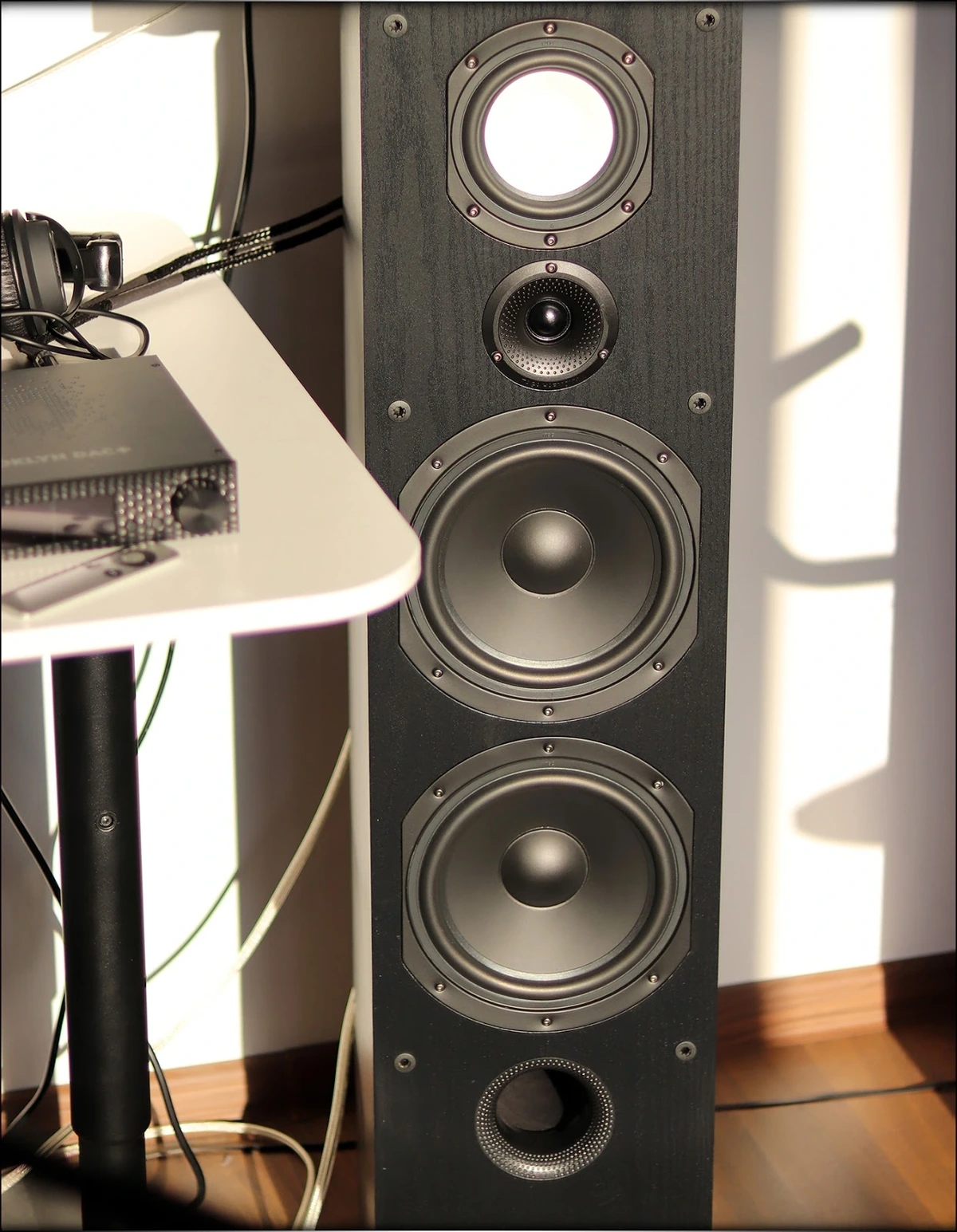 As far as I can tell, the materials for the drivers are paper for the midrange driver, silk dome for the tweeter, and both woofers seem to be made from plastic, but the edge is very flexible, considerably more flexible than my Edifier S1000DB. 

The speakers can be bi-wired and have the necessary connectors, but for an entry to midrange pair of speakers, that should be your last concern and it is not recommended for you to fiddle with. 

For this review, I used silver plated cables between the speakers and the amplifier, also provided and sold by Hifi Center. 

The amplifier is a large desktop amplifier made of metal, it doesn't get very warm during usage, and it looks rather dope. It has a pre section based on a tube, then it has a solid state amplifier inside, with two finals per channel. The amplifier has a lot of power, and can make those speaker play way louder than I can legally listen to in the place I love, although it gets a bit shouty at very high levels, and gains a bit of a hiss. 

The DAC inside the amplifier is not quite as good as the amplifier section, and I'd rather use something affordable, like Burson Play or Burson Playmate if that is an option, they are both quite affordable and both are considerably more open, more wide and more detailed than the built-in DAC of HTA-800.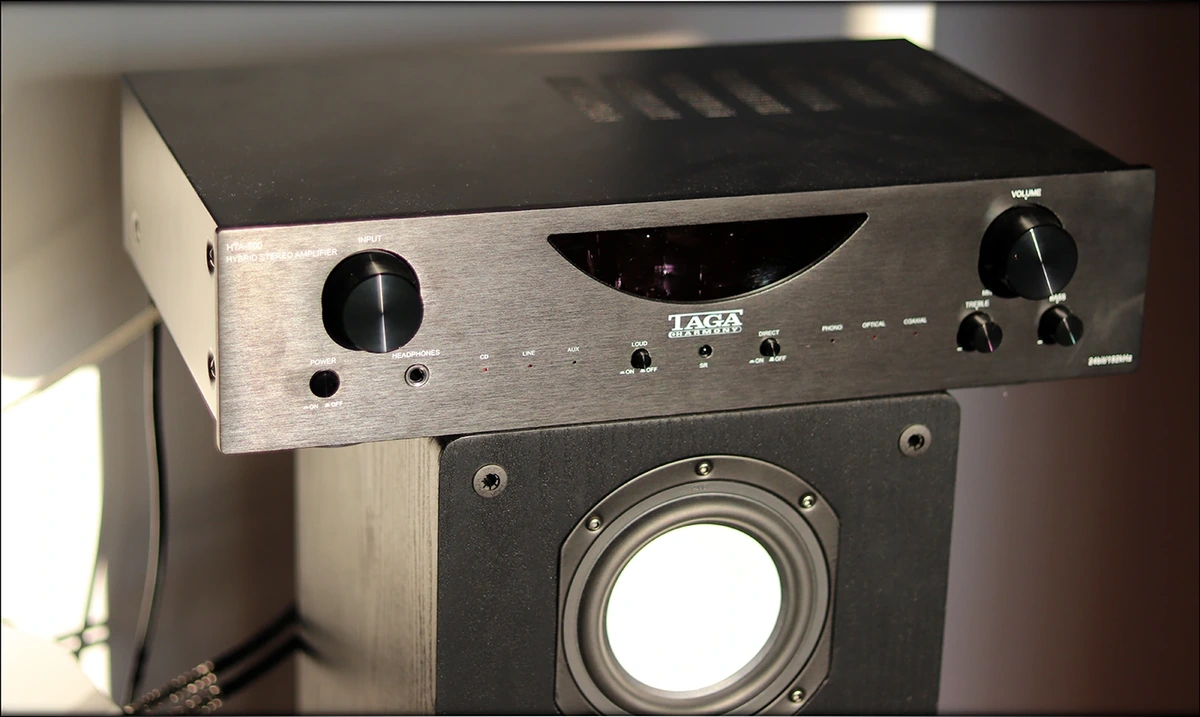 On the other hand, if you don't have any other amplifiers on hand, having one embedded in HTA-800 will surely come in handy. 

Overall the AMP is well designed, very good for the price, it doesn't get hot, and it has both a treble and a bass slider. 

The sliders were mostly both set to 0, although for my room, and to please my neighbors, I sometimes had the bass slider set at ten o'clock rather than at dead twelve. 

This setup doesn't scream expensive, but it looks very nice in a living room, it compliments any setup, even my white desk, and the speakers feel well made. The drivers look good, and overall, the speakers are much more capable of filling a room with sound than a pair of bookshelves, especially if we're talking about a large room, where I can feel the limits of S1000DB. 



Sound Quality

All sonic impressions have been taken in the Taga HTA-800 + 806F pairing, both the speakers and the amplifier play a role in getting the final result.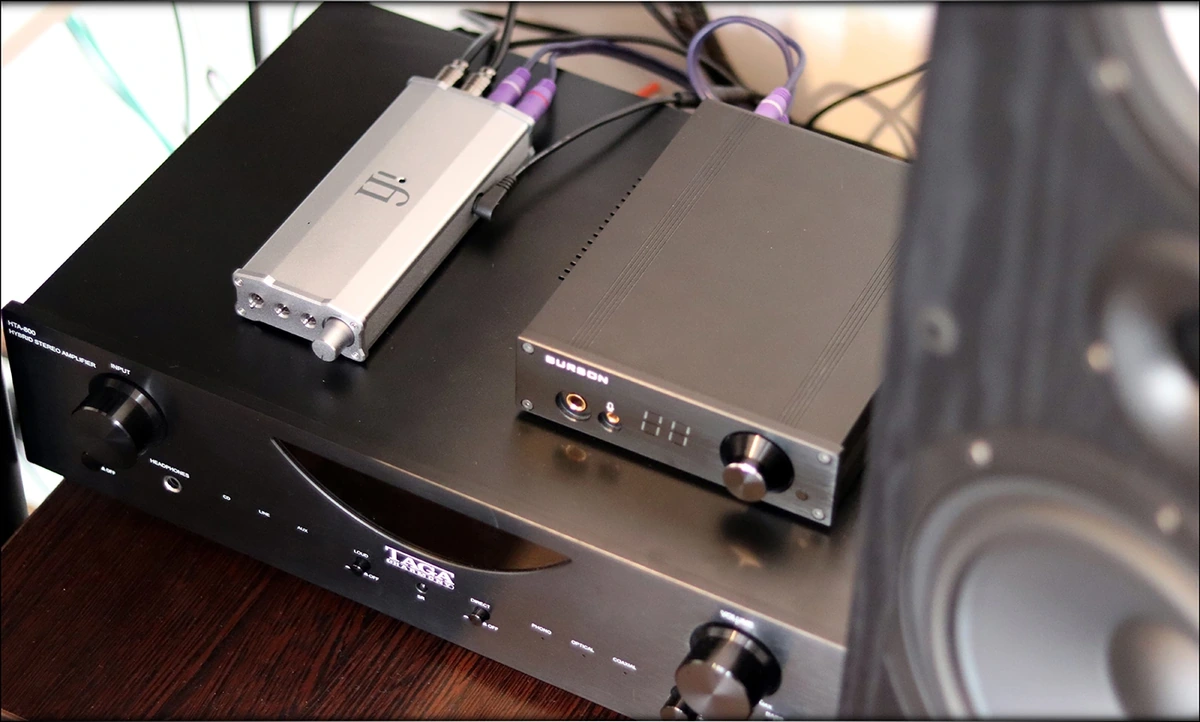 The sound of Taga 806F speakers can be described as very wide, smooth, slightly soft, they have a recessed midrange that's easy to listen to, and their bass is the focus of their sound, as the bass is very punchy and deep-filling, they have that high-quality kind of bass you hear in an expensive club when you go out with your friends. 

The bass is clean, punchy and rather deep. Since they have two large woofers, they can really deliver both depth and punch, but also give a good sense of rattle, but they aren't overly warm nor overly bassy. There is a bit of a sonic coloration towards a dark-ish tonality, but this is more given by their lean and recessed midrange, especially in the upper midrange, and also by their recessed treble. The bass can keep up the speed with technical death metal, but has the proper extension and depth for dance music, for a room with a medium to large size, it is absolutely perfect. This being said, Taga 806F cannot be placed in a room that is extremely small with the same result, if your room will be really small, the bass may be a bit too much in amount, unless you're looking for this effect. 

The midrange is smooth and recessed, with at least a few dB's compared to the bass. The midrange is clean, clear, but has a recessed upper midrange presentation. The Soundstage width and depth are extremely impressive, and this setup really explains why you'd want a proper speaker setup for soundstage and instrument separation, and for a really wide experience. The thing to notice, and to keep in mind here, is that it is absolutely important to place the speakers in a triangle with equal sides between you and them, this is extremely important to get the best of the soundstage, of the staging effects, and to get the best overall sound out of them.

The treble is really smooth and doesn't impose itself, gives the speakers a really easy-to-listen-to nature, and they feel clean and relaxed. Of course, this compliments more smooth music like Jazz and Classical more than Metal, but given their really deep and impressive bass, I had an amazing time listening to Pop and Electronic music as well, they work well with anything that's supposed to have a good amount of impact.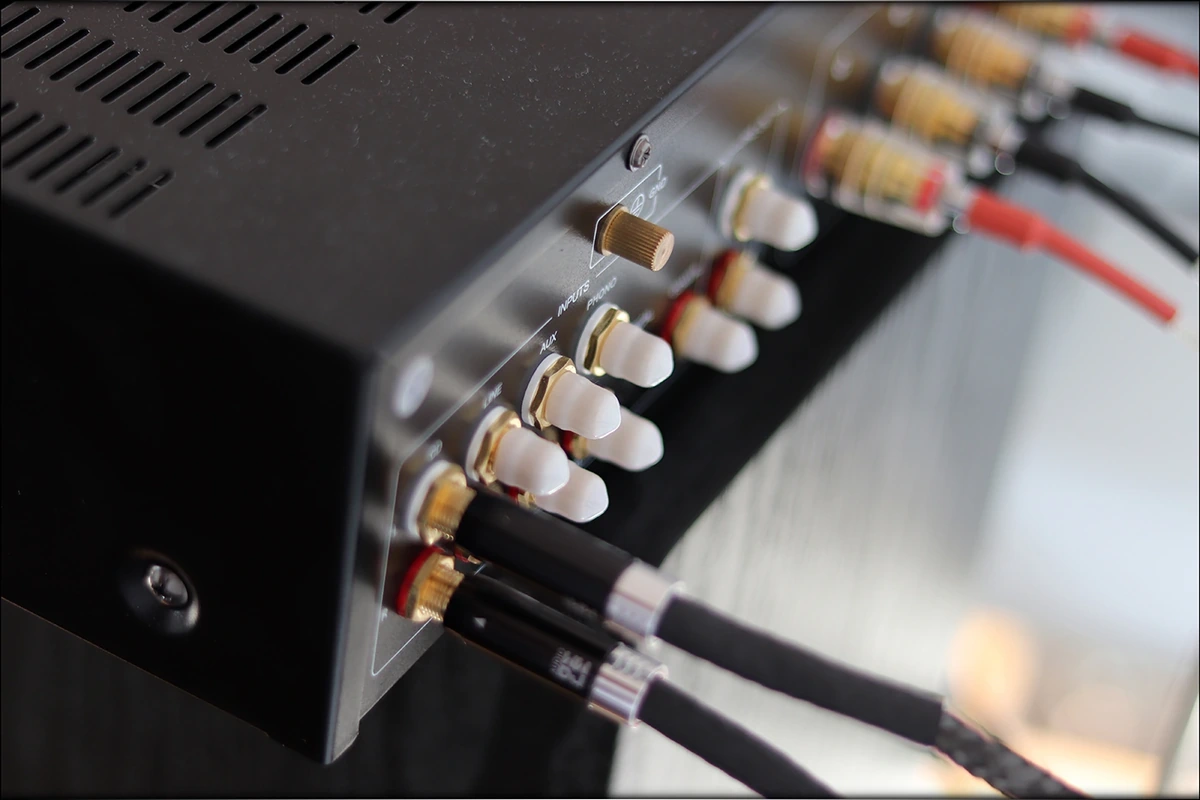 The overall sound is deep, wide, smooth and has a pretty considerably recessed treble. The detail levels are pretty good, but the textures are smooth in general, although Taga 806F is considerably less harsh than my Edifier S1000DB, for example. They are much deeper and more impactful than Audioengine A5+, but they cost considerably more in the setup I've reviewed. 


Desktop Usage

Taga Harmony 806F is a really desktop speaker setup, they are, no joking, hard to load and unload from a car, they are hard to carry around and they're pretty heavy. They feel well made, and they add a bit of style and beauty to your working space, making them a pretty good overall desktop speaker setup. 

The amplifier used in this review, Taga Harmony HTA-800, is also pretty large, gets rather warm during usage, and requires an external DAC to get the most out of it, so you should keep this in mind when considering this setup, the Amplifier will most probably require a place of its own.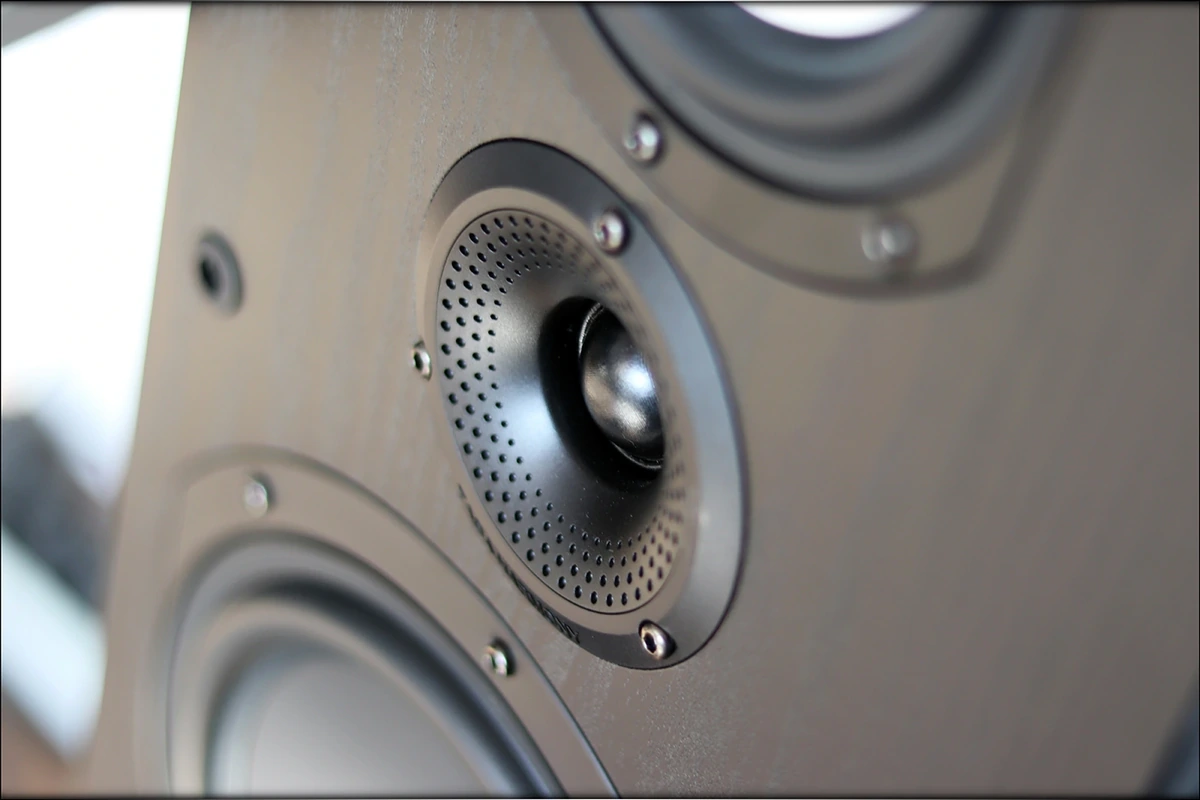 For my setup I have used Silver Plated Cables for both the RCA interconnects and for the Speaker to Amplifier connections, and they were still quite smooth and quite recessed in the midrange, I'd suggest using Silver cables or at least silver plated where possible, at least for this exact match between the speakers and the amplifier. 

HTA-800 has both a Tube PreAMP section, and a Solid State Amplifier section, so you don't have to invest in another PreAMP, at least in the foreseeable future. On the other hand, overall, the setup is best kept at a medium-high listening level at max, as cranking the volume at the absolute maximum induces a hiss sound from the amplifier. Other Amplifiers may handle that better, and HTA-800 was chosen for this review mostly because it fits with the price of the speakers to create an affordable setup.  

Overall, Taga Harmony HTA-800 + 806F is a pretty beautiful setup that you can look at for hours, but also listen to for hours, without getting tired, and they will surely add a bit of style to your desk and life. 



Comparisons 

Of course, in-depth comparisons are part of what I do with every single product. Now, I don't really have speakers from the exact same price range, since my speaker journey is at its start, at least compared to my Headphone journey, so I'll try to stick a few more known speakers, and what I have and know very well already, like Edifier S1000DB (350 USD), Audioengine A5+ Wireless (500 USD), and Aurender S5W Wireless Speakers (3000 USD).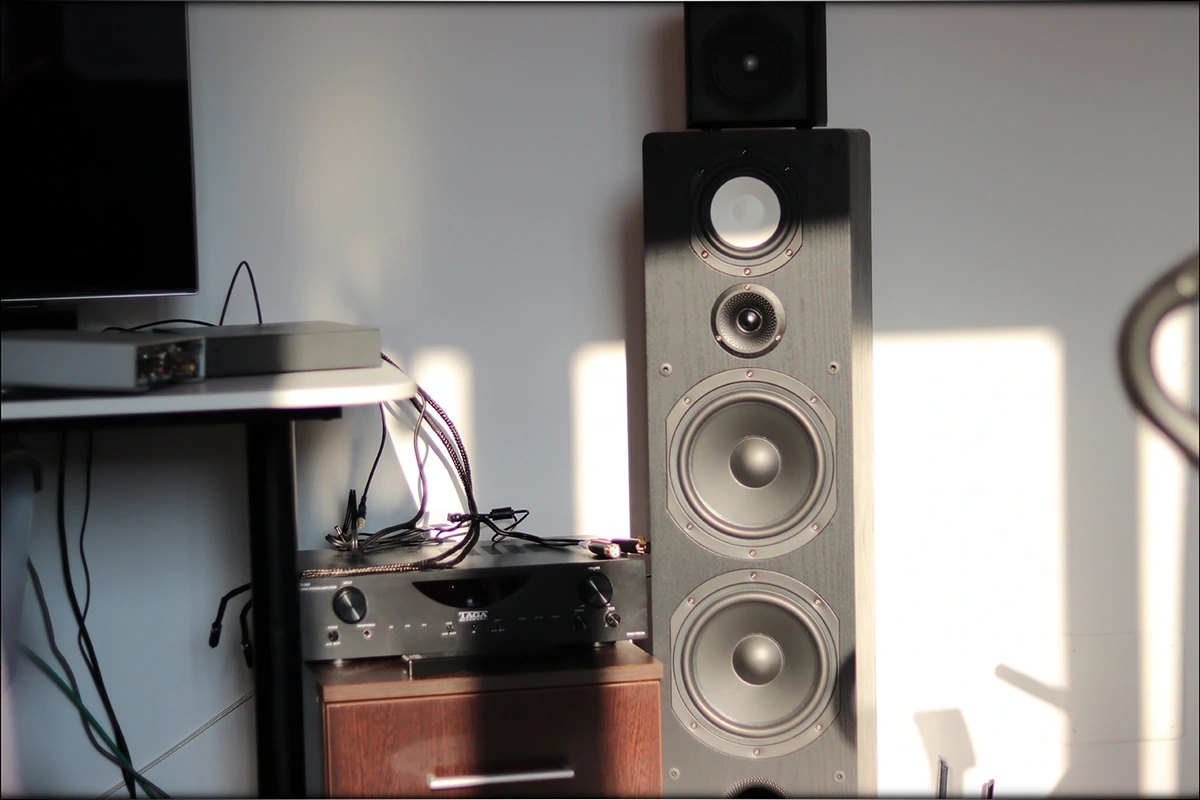 Taga Harmony HTA-800 + Taga Harmony 806F FloorStander Speakers vs Edifier S1000DB – The Edifier S1000DB Model has been my daily speaker for more than a year now (and don't worry, there's a review incoming for it as well), and to be honest, despite the very poor customer support I received from Edifier so far, and despite the build issues I had with my pair, I still like S1000DB quite a lot. S1000DB, even in its box, fits inside my Dacia Logan car, I can take them with me on a road trip, and they sound extremely convincing. The build quality is better on Taga 806F as a speaker, I had build quality issues with Edifier S1000DB, although the overall design is better on S1000DB, if you're looking for a bit of color. This being said, I enjoy seeing the large woofers on 806F in my room, so I like both of them. S1000DB is quite a bit less expensive than Taga 806F, and S1000DB even has a DAC (although a really really poor one), and an amplifier implemented in the speakers (the amplifier is ok). The DAC implemented in HTA-800 from Taga is clearly better. Edifier S1000DB is not very sensitive to placement, but they are more sensitive to placement than either S5W or A5+, yet Taga 806 is far more sensitive to proper placement than all of them, by a good margin. The overall sound can be described as more sharp, more textured, and more V-shaped, with both more bass quantity and more treble quantity on S1000DB. Taga 806F, on the other hand, has a much wider soundstage if properly placed, has a much deeper and more clean bass, they have a smoother treble, and smoother midrange, with less textures and with a more relaxed overall presentation. 

Taga Harmony HTA-800 + Taga Harmony 806F FloorStander Speakers vs Audioengine A5+ Wireless – As I already explained above, A5+ Wireless is really not sensitive to placement, you could place them in your face, or glued to the wall, without them caring. Here, both A5+ and 806F have excellent overall build quality. The sound can be described as more punchy and more dry on A5+, 806F has a vastly larger and more open soundstage, and overall, A5+ is very midrange-forward, where 806F is much more recessed in the midrange. The treble is smooth on both, and they have similar amounts of details in the long run. Although A5+ has a larger overall body, they have smaller bass drivers compared to Edifier and they roll off a bit earlier, about 10-20 Hz earlier. Taga 806F is a champ here, and extends considerably lower, with more depth, rumble, and impact in the deep bass. The upper bass is more punchy on A5+. 

Taga Harmony HTA-800 + Taga Harmony 806F FloorStander Speakers vs Aurender S5W Wireless Speakers – Here things get more fun, because Aurender S5W is a really unique speaker, they are powered by chainsaw and electric tools batteries, and as we all know, there's nothing cleaner as a power source, than a good battery. The detail levels and the price of S5W are both much higher than Taga 806F, and this can be felt heavily when it comes to how much texture and overall refinement instruments have. On the other hand, S5W has a really small woofer driver, and that one is pretty much the same size as the midrange driver on Taga 806F, so clearly, Taga 806F reaches much lower with its bass, and has more rumble and impact. Of course, the two are very different products geared at very different people, but you should keep in mind that the money gets you better details and better overall sound quality and fidelity with S5W, but it won't get you better bass, you simply can't get around the physical limitations of the considerably smaller driver, compared to the larger, and rather agile drivers of 806F, which can deliver both a punch and a kick. 



Short Summary in Romanian 

As asked by HIFI Center, which operates in Romania, before the Value and Conclusion, I'll also make a short summary of my review in Romanian, after which I'll continue with my typical review value and conclusion. 

Acesta este un mic sumar al review-ului meu despre Boxele Taga Harmony 806F, conduse de catre amplificatorul HTA-800, tot de la Taga Harmony.  Boxele pentru acest review au fost oferite de catre HIFI Center din Romania, un magazin cu o gama larga de produse Hifi, si cu oameni foarte prietenosi si priceputi.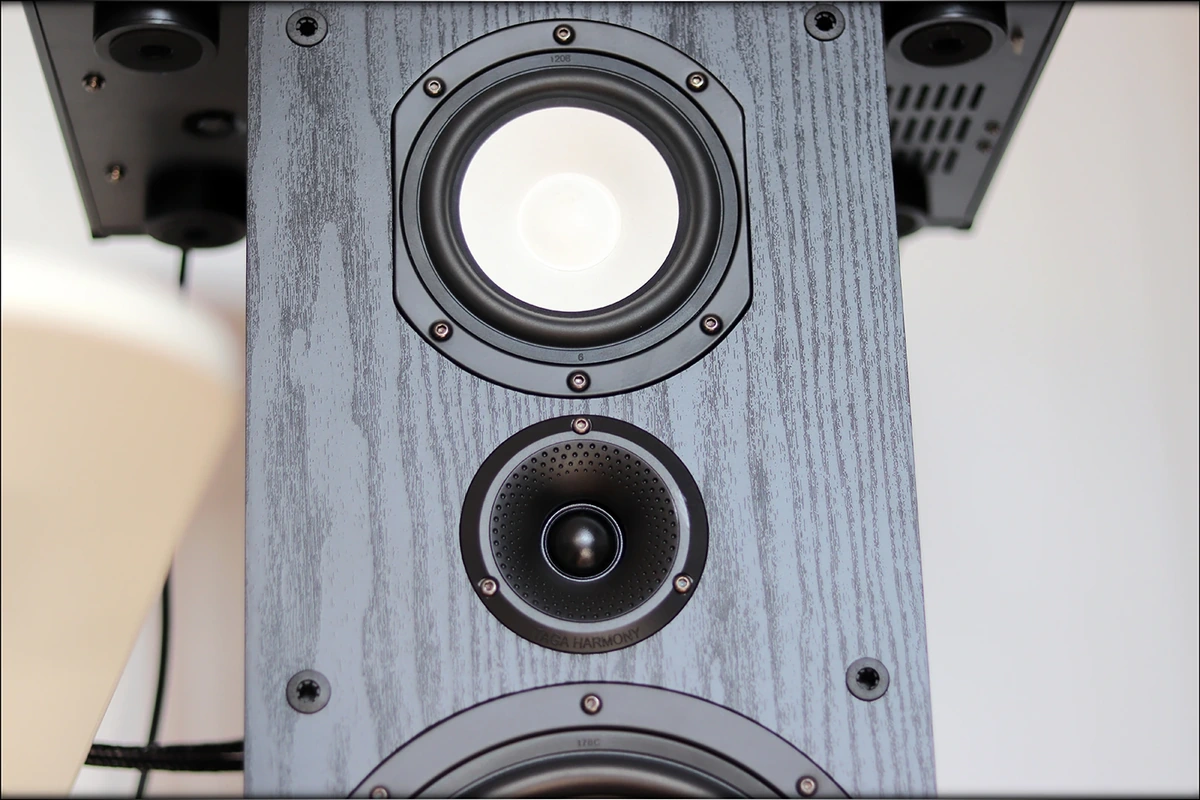 Boxele au un finisaj frumos, sunt construite bine, si arata destul de maestuos in persoana. Driverii mari de bass sunt impresionanti, si adauga caracter camerei unde sunt asezate boxele. 

Atunci cand pozitionati boxele Taga 806F, este important sa le asezati intr-un triunghi echilateral, ca distanta dintre ele si distanta de la fiecare boxa pana la ascultator sa fie exact aceeasi, acest lucru este important pentru a obtine cele mai bune rezultate de la ele. Sunt printre cele mai sensibile boxe cand vine vorba de asezare din ce am testat pana acum. Deoarece au port-ul de bass pe fata, este usor sa le asezati chiar si lipite de perete. 

Sunetul din Taga 806F este unul relaxant, calm, cu un bass plin si care loveste frumos si puternic in piept, cu rumble foarte bun pe joase, si cu niste inalte fine care nu deranjeaza si nu product oboseala ascultatorului. Mediile sunt trase in spate fata de joase, si mediile inalte sunt de asemenea trase in spate, dar 806F are un soundstage frumos si larg, bogat in instrumente, si un sunet foarte natural. 

Amplificatorul HTA-800 este mai mult decat suficient pentru a putea sa duca aceste boxe, desi cel mai bun sunet se obtine undeva la 75% din volum, deoarece peste acest volum are un mic hiss care devine audibil.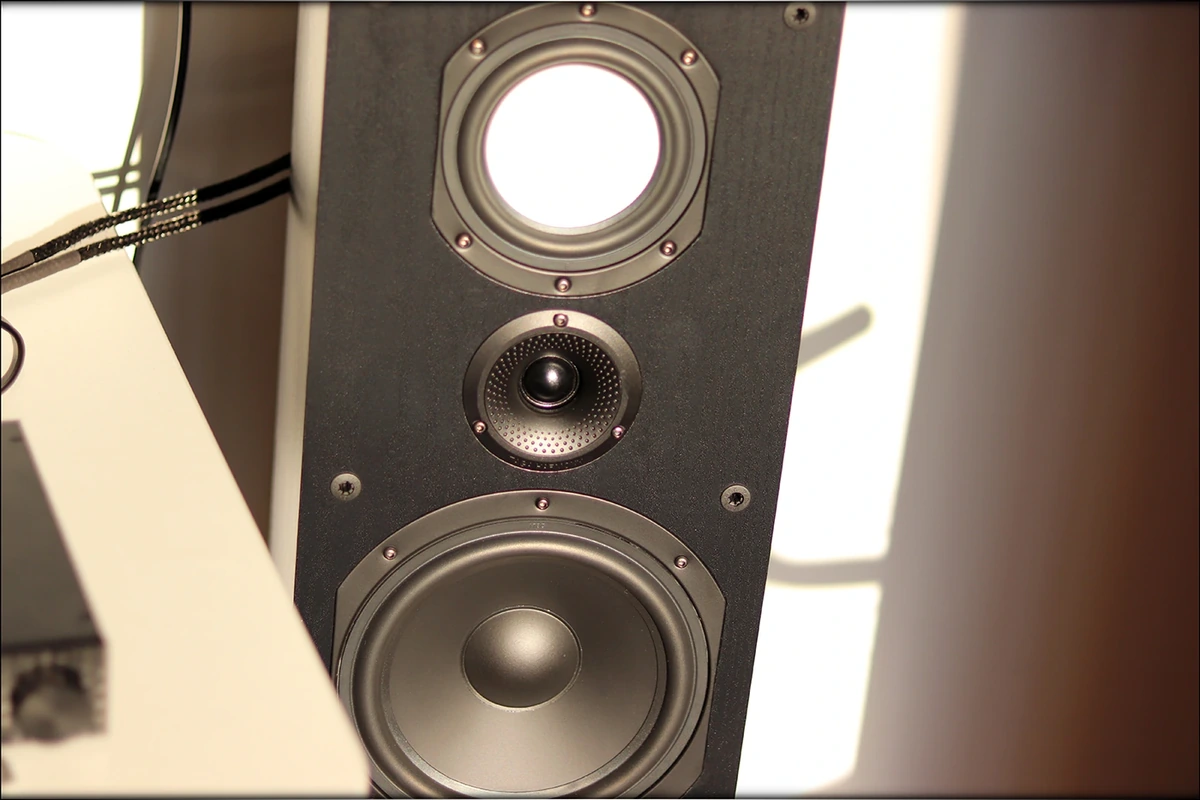 Per total, sunt niste boxe chipese, care vor arata frumos in orice camera, si daca le asezam corect, ofera un sunet frumos, larg, maret, grandios, dar moale si care nu oboseste urechea. Detaliile nu sunt focusul, cu soundstage-ul larg si frumos asezat. Un bass plin si care poate sa se compare cu cele din cluburile scumpe, si niste medii mai trase in spate si mai rasfirate ofera o experienta destul de frumoasa. 

Se poate umple sonic o camera de 40 metri patrati cu 806F, ceea ce nu prea este posibil cu majoritatea boxelor de tip bookshelf. 

Acest sistem are si un pret special ca pachet la Hifi Center, de unde va recomand sa il luati, sau macar sa faceti un drum sa il auziti, deoarece chiar se merita! 



Value and Conclusion

Looking at the value of the entire setup, the whole setup rounds out to about 800 USD, including cables and everything you'd need, minus a DAC. But since the DAC inside HTA-800 is fairly good, I think that it is fair to consider the whole HTA800 + 806F system a deal at 800 USD. Well, at that price, you get a preamp, DAC, power amplifier, and two floorstander speakers, so the value is clearly pretty good, just the raw materials for this setup cost a large part of this.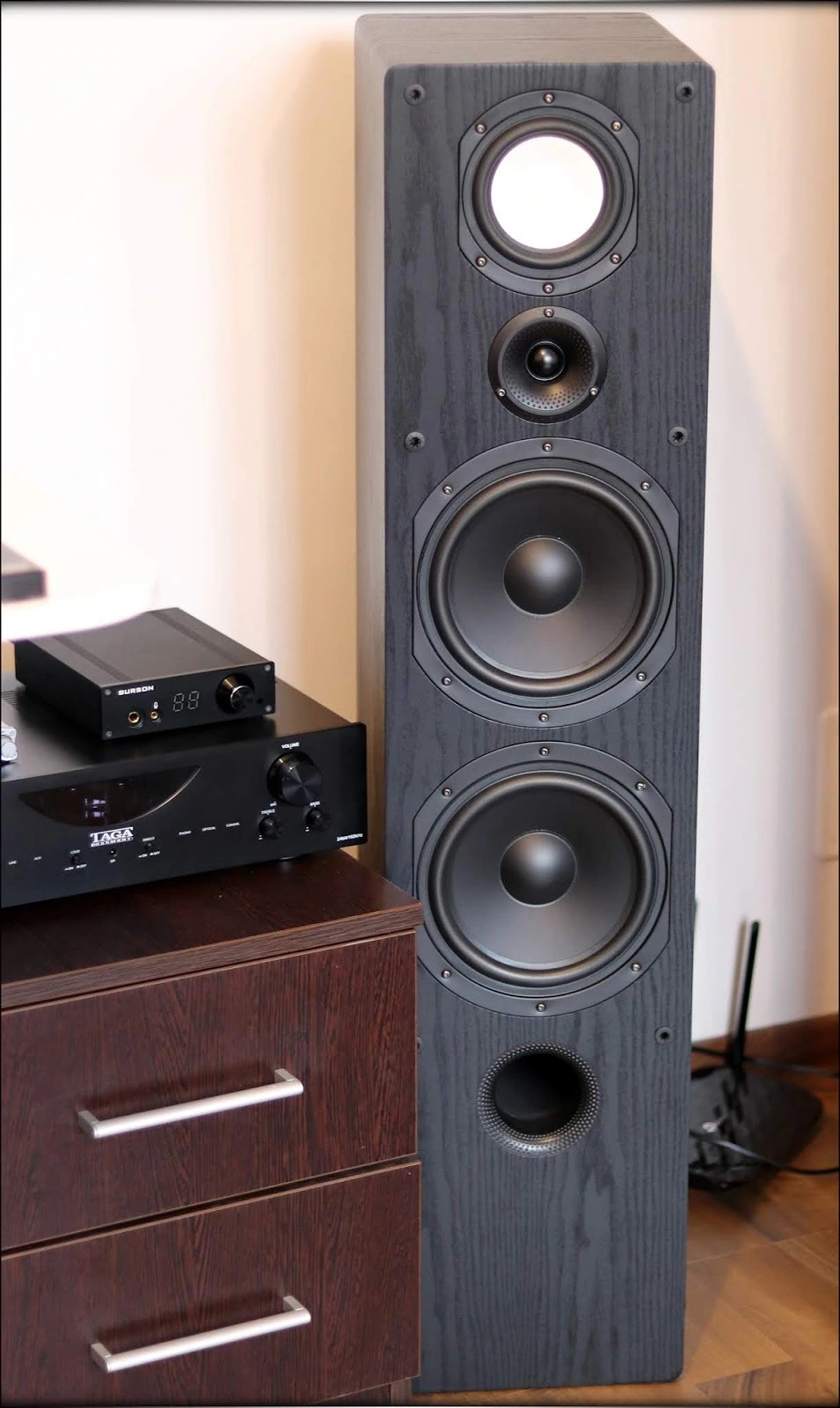 Furthermore, they come well packaged, and they have a really nice build quality, I didn't notice any build issues with Taga – 806F, nor with the Amplifier, overall I'm impressed with what Taga Harmony has been able to pull for such little money, they clearly know how to make something good and affordable. 

Proper positioning is absolutely necessary for this one setup, so please take that into account, or you're going to miss quite a bit with it, they really sound much better if you take the time to position them properly. 

The overall sound is clean, clear, smooth, lush, bassy, punchy, very wide and well separated, very holographic, with a recessed midrange, and pretty good dynamics.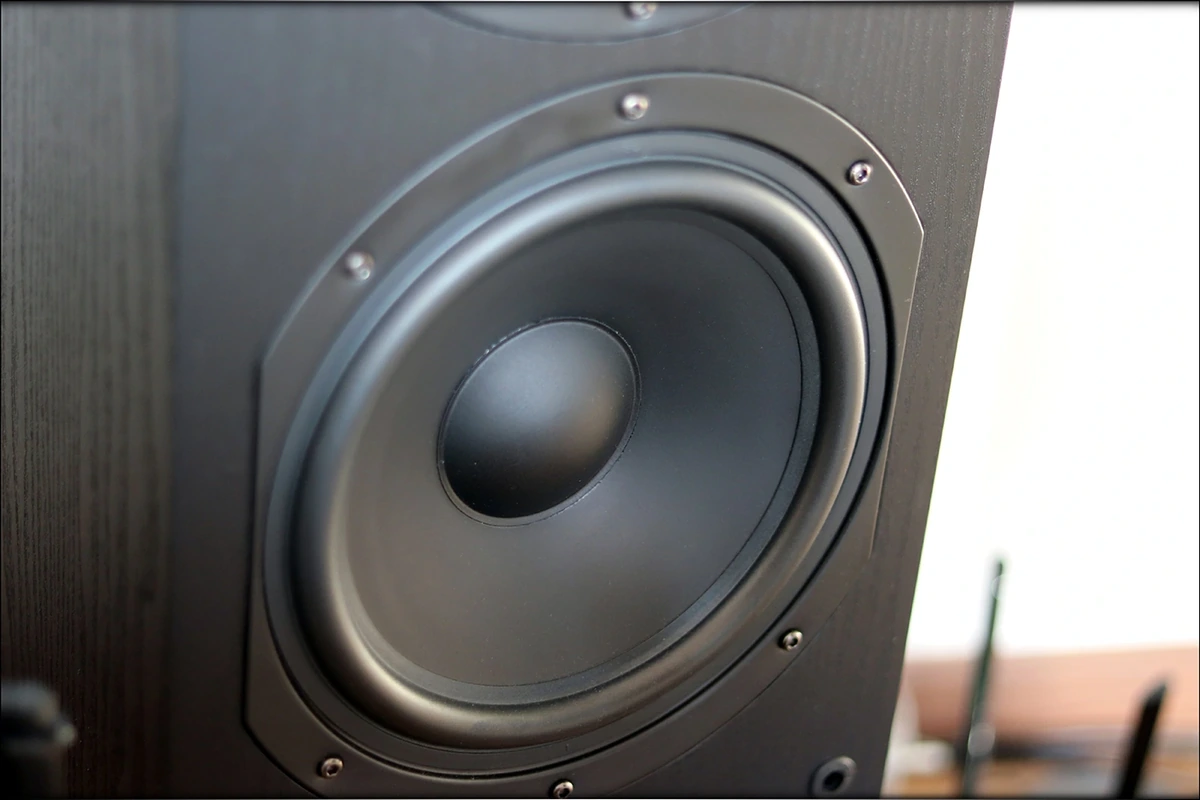 If you're looking for an affordable floorstander speaker setup, with a deep bass, wide soundstage, and impressive overall aesthetics, you should totally consider getting the Taga HTA-800 + Taga 806F speaker setup, and don't forget that you can always give it a listen at Hifi Center Romania, where you'll surely be able to find a system to be on your taste, as they have a showroom with setups ranging from as low as 100 USD, all the way to systems above 50.000 USD. 
Product Link
You can purchase your Taga Harmony products from www.amazon.com here: https://www.amazon.com/s/ref=as_li_ss_tl?k=Taga+Harmony
---
---
--- Please remember to stay safe, and always have fun while listening to music!---
 - If you have a dime to spare, and donate, to help us with electricity and work expenses, it would make my day much brighter, as it would help me improve things around the website and increase the frequency of my posts - 
---
Full Playlist used for this review
We listened to more songs than those named in this playlist, but those are excellent for identifying a sonic signature.  PRaT, Texturization, Detail, Resolution, Dynamics, Impact, and overall tonality are all revealed by those songs. We recommend trying most of the songs from this playlist, especially if you're searching for new music!
https://www.youtube.com/playlist?list=PL_cjBXGmwSHSdGcwuc_bKbBDGHL4QvYBu
--- Contact Us ---






---
---